Keto is probably the most talked-about diet of our times. I am sure you have heard how the Keto diet can help you shed those pounds, stay healthy, help you live longer, increase your productivity, and even make you look younger. And now you're probably planning on joining the bandwagon.
I can't blame you; it must be exciting to kick out all the carbs from your daily diet and eat more cheese, eggs, and meat, and then get a trim physique in return.
And it is not only celebrities who are promoting it, Keto is also the latest buzzword in health and fitness circles.
There is a huge section of nutritionists and health practitioners that swear by its benefits. Millions of people worldwide are going keto based on their lofty claims of weight loss but, is it really a panacea for all your fitness problems, or is it like any other weight loss program that only makes tall promises but delivers little?
Unfortunately, it's not all really a cure-all as we are made to believe.
Every year U.S. News ranks 35 diets with input from a panel of the top diet and nutrition experts. For the diet to be top-rated, it has to be easy to follow, safe, nutritious, well balanced, and effective for weight loss. Keto has been on the bottom of the list for three years in the row now.
If you want to know which diets were voted best, then watch this short video below.
Losing weight and keeping it off can be difficult in the long run, and fad diets that promise quick and painless weight loss simply don't work
How Does Keto Diet Work?
Ketogenic Diet May Not Be the Panacea It's Made Out To Be!
"Keto" is the short form of the ketogenic diet. This diet works by changing the fuel source for your body.
Normally, your body draws its energy from glycogen, which is sugar stored in the liver and muscles and is obtained from carbohydrates.
When you drastically cut down on carbs, your body starts to draw energy from ketones, which are molecules that your liver produces in the absence of glycogen. The shift is not easy, and it takes about 1-3 days for your body to enter ketosis. [1], [2]
The keto diet appeals to many due to rapid weight loss promises – however, the negative effects often get overlooked. Those misusing the diet can face serious health consequences, so going on the #ketogenic #diet isn't to be taken lightly.
This shift in fuel source is the main selling point of keto. The logic sounds convincing and is easy to buy into.
What excites people about keto is that the body's fat reserves are burnt. Still, we should not forget that the keto diet is high in fat, so what you eat also gets converted into ketones. 
Anyone looking for a magic formula to transform their body seems to be pulled towards this diet. However, nutrition experts are of the opinion that keto is only as effective as any other program you might have heard of.
Bacon and Eggs is a popular breakfast favorite, especially for those on a keto, paleo, and low-carb diet.
The only thing you can do to ensure that you burn more fat than you eat is to reduce calorie intake, which is how most of the other diets also work. [3]
For instance, if you cut out carbs, your calorie intake drops, and this leads to weight loss. So, whether you remove all fat or all carbs from the diet, the effects would more or less be the same.
Anyone who is on keto or a low-carb diet may lose significant weight in the short term, but the toll it takes on their overall health could be phenomenal. So, unless your sole aim in life is to lose all the body fat, this diet may not be your best bet.
History Of The Ketogenic Diet
The concept of keto can be dated back to as far as 500 BC when it was discovered that fasting could control epilepsy. Later, in the 1920s, some researchers found that people with epilepsy started to feel the benefits two to three days into fasting, and this is the time when the body starts going into ketosis.  
This got another set of researchers to conclude that these seizure-controlling benefits can be achieved by keeping the body in ketosis, i.e., by taking a diet that comprises 90 percent fats.
Another study conducted in the early 1970s confirmed that epileptic children placed on a keto diet benefited immensely, and some even became seizure-free.
How Sustainable Is Ketogenic Diet For A Long Term?
Keto Diet May Have Some Benefits But These Are Up For Debate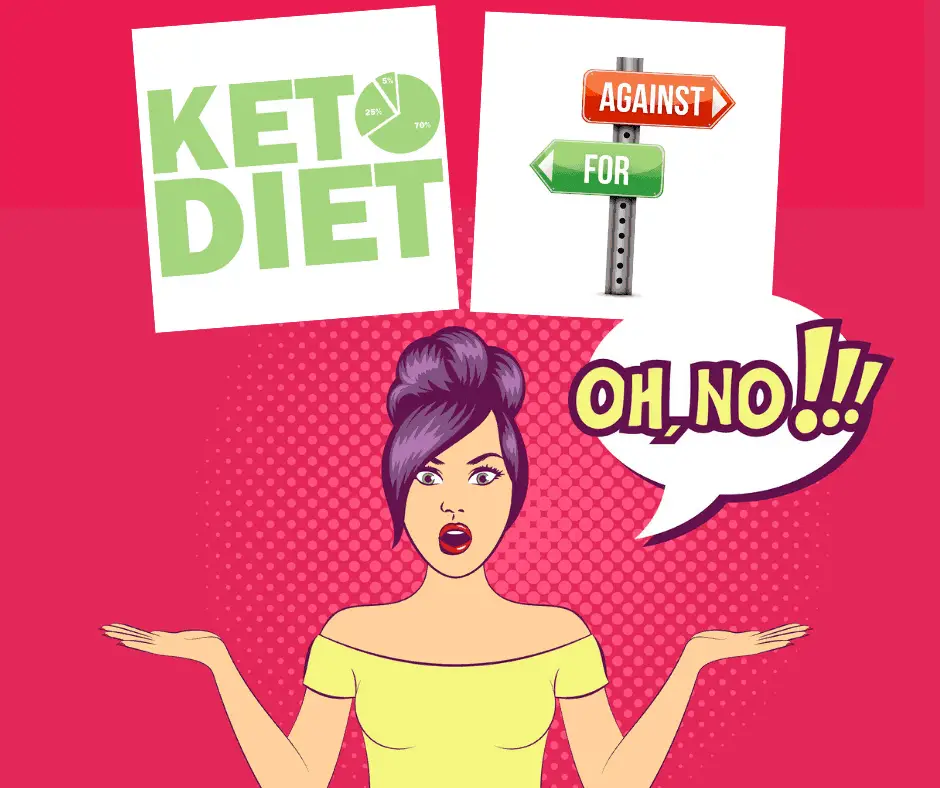 New evidence from a long-term study published in The Lancet looks at more than 15,000 people in the US and another 432,000-people around the world, and it indicated that getting around 50-55% of a day's energy from carbohydrates might be ideal.
The Keto Diet is not a suitable option for weight loss in the long term because of the extremely restrictive nature of this eating program. When completely excluding many essential food groups from the diet, you'll have a higher risk of developing a macronutrient and micronutrient deficiency.
Completely eliminating glucose and carb can really affect your energy levels and cause fatigue and irritability. Also, consuming a very high amount of fat and protein for extended periods can have other adverse effects that become more evident longer you stay on this diet. The severity of these symptoms and side effects can vary from individual to individual.
Low carb diets have short-term benefits, which are mostly superficial and short-lived. 
Although the ketogenic diet has been shown to help promote weight loss in the early stages of this diet, this is usually a result of the increased awareness of eating habits as well as the complete elimination of carbohydrates, which in the long term is not recommended and challenging to sustain.
Sticking to extremely low-carb eating for the long-term is very difficult and, in my opinion, not worth the risk.
As we learned above, the ketogenic diet has been used to treat epilepsy and other health conditions, but over the years, more people are using this low-carb dietary regime to lose weight, and in many cases, this practice has seriously backfired. [4]
As Keto is a very extreme form of low carb diet, constant medical supervision is required whilst on the program. Using Keto unsupervised and for aesthetic purposes can result in various health problems. [5] So, should we write off The Keto diet completely?
Of course not, as it has certainly proven to have some great medical benefits when properly executed and closely supervised. However, anyone who is considering giving it a try as a recreational weight loss program should not do it hastily and should really do the research and find out all the risks and side effects involved before jumping into it.
Don't look for a way of eating that is so strict and limited that you can only stay sane if you do it for two weeks every four months; that isn't a recipe for meaningful, sustainable, long-term results.

Dr. Carl D Stewart  // Medical Expert and MD 
The latest research shows that ketosis can be considered beneficial in only the most extreme circumstances. So, unless you are an endurance athlete running cross country, someone trying to control epileptic symptoms, or going on a commando mission, keto is not really the best thing for you. [6]
Below, Samantha Heller, Dietitian and Exercise Physiologist, discusses some of the reasons why the keto diet may not be good for you. She talks about the concerns she has about what these low-carb, high-fat dietary regimes can do to your health.
This highly promoted low-carb, high-fat diet can have devastating long-term health effects

Samantha Heller //  Dietitian and exercise physiologist
The Risks Of High-Fat, Low-Carb Diets
The biggest concern nutritionists have when it comes to these programs is that the long-term effects are often undesirable. Most people claim that keto is good for health because it helps keep the blood pressure, blood sugar, and cholesterol at optimal levels.
However, you don't need to go to extremes to achieve this. Adopting a sensible and sustainable approach to eating and having an active lifestyle can help you get there, just in a less painful way. [7]
According to many experts, one of the common side effects of the keto diet is "the keto flu." This condition usually occurs in the process of transitioning to a low-carb lifestyle and is characterized by increased fatigue, brain fog & troubles sleeping.
Moreover, nobody ever tells you that keto can affect your health adversely, especially if you are a woman. It can cause hormonal imbalance, immunity problems, and nutritional deficiencies. So, losing a few pounds and getting a leaner frame may come at a risk. Below are Some Of The Health Problems That Can Result From Being On A Keto Diet:
Keto Diet Side Effects
Nutritional Deficiencies: The body needs a balanced diet to stay healthy and happy. Cutting out whole grains and essential vitamins and minerals comes with the low-carb high-fat package that Keto offers.
Heart ailments: Keto diet also puts you at risk of developing heart problems due to the high consumption of saturated fat. Medical guidelines suggest only 30g saturated fat consumption per day for men and 20g for women.
Hormone Disruption: Due to limited thyroidal function, hormone production will be reduced. In men, lower testosterone levels will be experienced, and in women, lower fat-burning hormone leptin levels. This could cause muscle aches and fatigue and actually slow down fat loss.
Salt Loss: When on a very low-carb eating plan, the human body starts to use up all the sugar it can, causing you to urinate more often, in the process, losing body salt.
Constipation: The limitation on the number of vegetables consumed during the Keto diet reduces fiber intake. This results in constipation.
Leg aches: When sodium level in the body is low as a result of the salt loss, a condition of the legs called hyponatremia can occur.
Ketoacidosis: Ketones can build up in your blood can cause it to become too acidic that can lead to a serious negative effect on your body. [8]
Keto Food Pyramid Compare To Other Food Pyramids
If you are someone who is on keto or considering going on it, it is important that you know what is wrong with the keto diet food pyramid and how it compares to many other eating plans.
The Keto diet promotes the elimination of entire food groups, many of which contain vital nutrients that are hard to obtain from other sources. Thus, nutritional deficiencies are a likely outcome.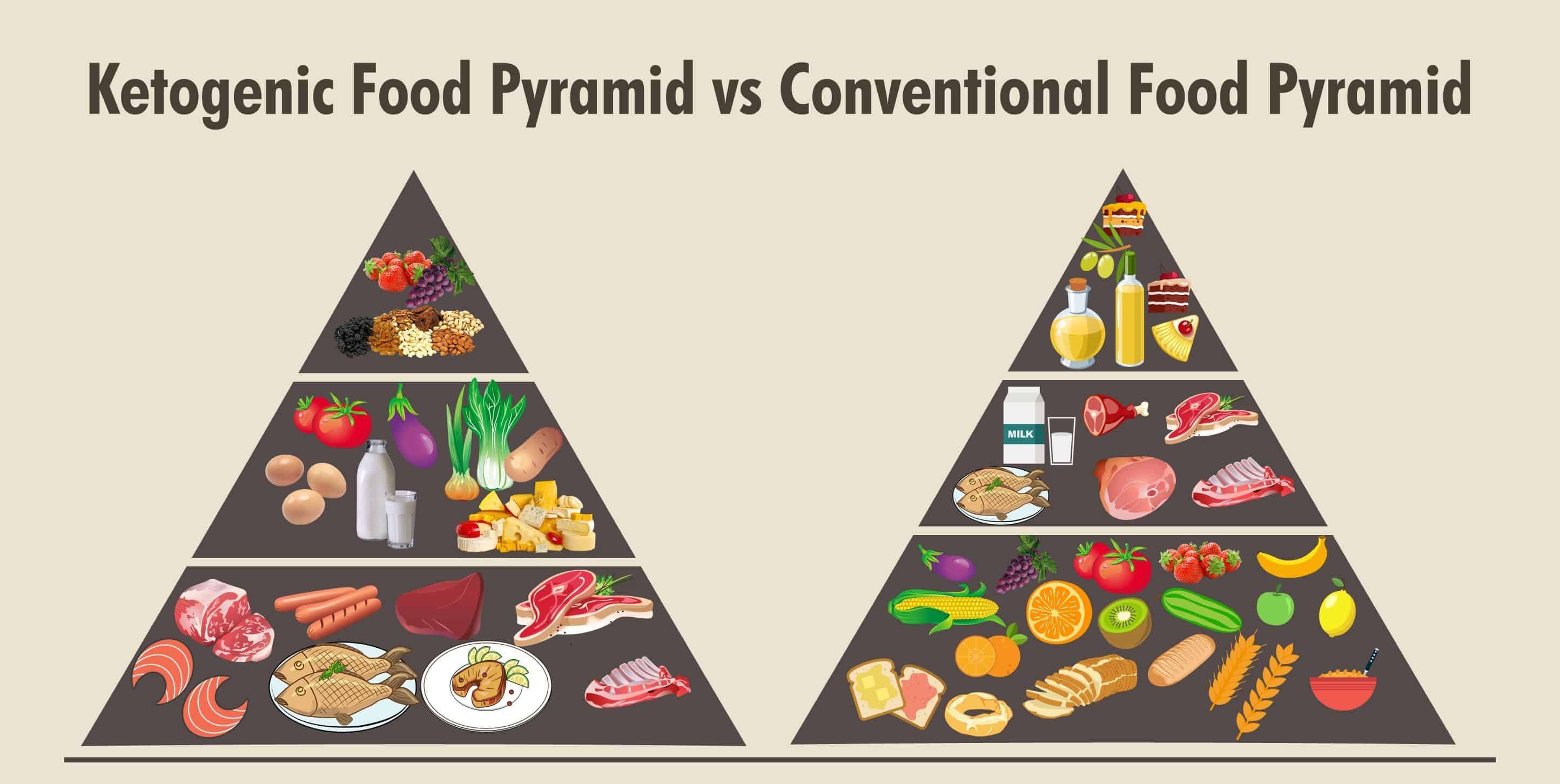 Ketogenic diet chart outline vs conventional diet food pyramid.
While there is nothing wrong about having meat per se, but no one with a sane mind would ever recommend bacon. How could healthy eating contain processed meat that is full of carcinogens? Not unless you are looking to cut your life short. No diet that starts with bacon can be termed healthy.
Next up on the keto pyramid is usually lots of protein in the form of salmon, fish, poultry, and red meat. Then there are eggs, cheese, milk, and vegetables.
At the top of the keto pyramid are seeds, nuts, and berries. This is the exact inverse of the food pyramid that humans have been following since times immemorial.
While you can have protein, fat, and even meat to your liking, this particular food pyramid is not the normal human diet. It cannot in any way keep you healthy or live long.
We, as humans, are not evolved to take in so much meat or fat. It simply does not come naturally to us.
Ample research has been conducted on vegetarian and vegan based cultures, and a lot of studies have shown that the more meat you eat higher is your risk of developing osteoporosis.
Acid-forming foods include most high-protein foods, such as meat, fish, and eggs. Foods that are considered acidic must have a pH level of 4.6 or lower.
Although we would like to believe that people who eat a lot of meat get sufficient protein and calcium and ideally their bones should be nice and strong, but this is far from true.
When someone eats a LOT of meat, their body produces a lot of acids, and when this happens, the body draws calcium from the bones to neutralize these acids. Hence, the higher the risk of osteoporosis. It is simple biochemistry that occurs within our body to maintain an optimal pH of 7.356. 
So, if you have to eat meat, you should instead stick to some of the better food pyramids. Let us check out some of the other major food pyramids that we know of.
USDA Food Pyramid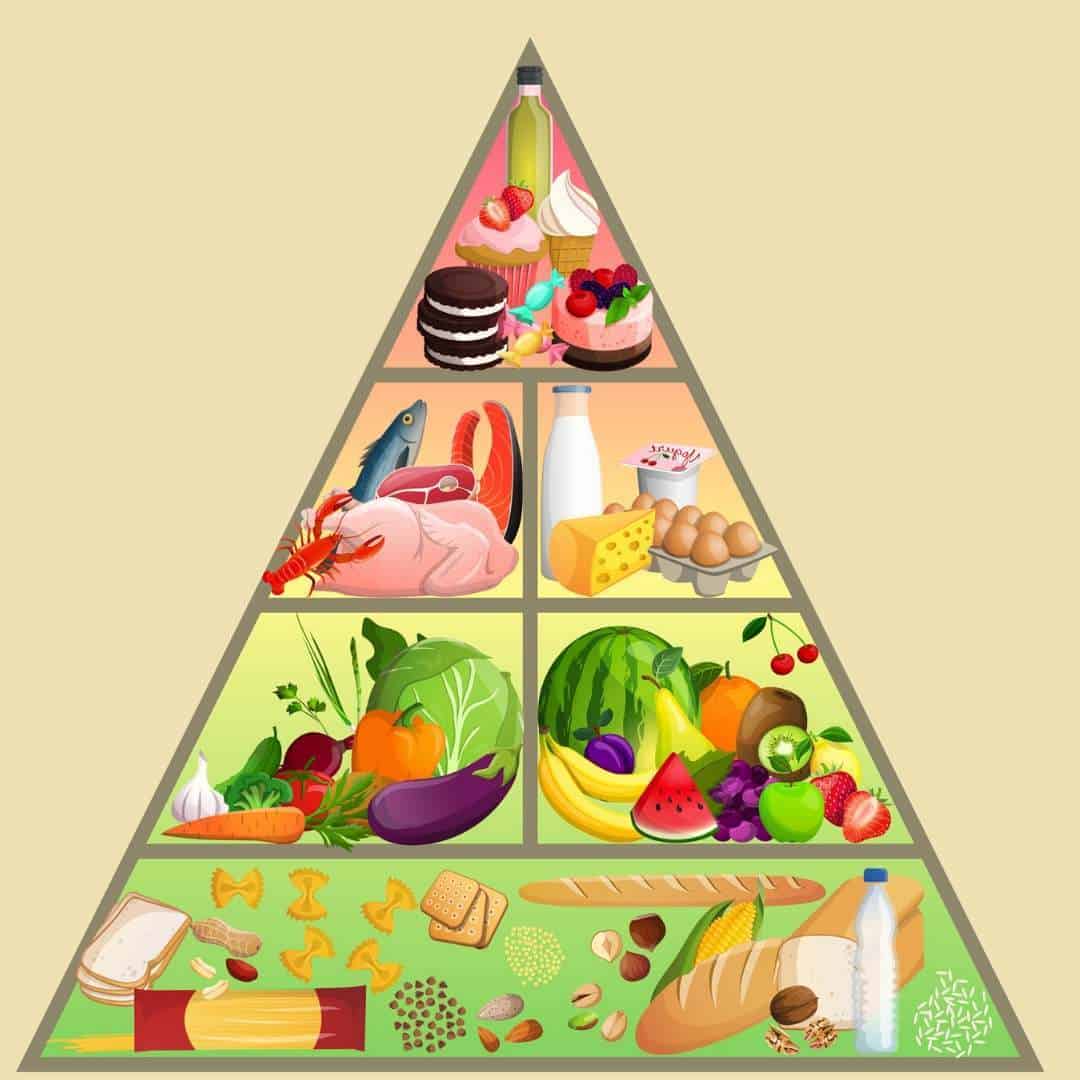 Food Guide Pyramid, which was released by the United States Department of Agriculture.
The first one we will talk about is the USDA food pyramid.
According to this, you should be having 6-7 servings of bread, cereal, rice, and pasta, which are mainly processed grains. It's needless to say that these are unhealthy.
Next up in the USDA food pyramid is 2-4 servings of fruits and 3-5 servings of vegetables.
Further up in the pyramid is fish, meat, poultry, eggs, beans, and nuts, and the recommended intake is 2-3 servings. The dairy products such as cheese, milk, and yogurt are 2-3 servings a day, and finally, we have oils, fats, and sweets.
The biggest flaw in this food pyramid is that at the very foundation, there are processed grains. These processed grains can cause an increase in triglycerides, LDL-based cholesterol, blood sugar, and insulin irregularity, which can eventually lead to type 2 diabetes, and various other inflammatory conditions. While it does include fruits and vegetables, 3-5 servings are way too few. Moreover, a lot of dairy makes it only worse.
Read Also: No-Carb Cloud Bread – ONLY 4 Ingredients!
Mediterranean Food Pyramid
The Mediterranean food pyramid is inspired by the eating habits of Southern Italy, Greece, and Spain.
The next one that deserves mention is the Mediterranean-based diet. 
A lot of research has gone into the Mediterranean diet and how it may help lower inflammation, the risk of cardiovascular disease, improve heart health, and maintain optimum blood pressure.
At the foundation of the Mediterranean food pyramid are vegetables, fruits, whole grains, beans, nuts, olive oil, seeds, legumes, spices, and herbs.
In the middle of the pyramid are oily fish like salmon and sardines and other seafood, which are rich in omega-3 fats. And right above it, for more moderate consumption is poultry, like chicken, duck and turkey and dairy, cheese, and yogurt.
At the top of the food pyramid, recommended only for very limited amounts are eggs, or egg yolk, to be more specific. (egg whites can be eaten in unlimited quantities) and also sweets, red meat.
The Mediterranean food pyramid is closest to a nutritionally sound, healthy, and sustainable eating plan.
Read Also: Are Canned Sardines Good For You? Here Is What You Should Know!
Before we move on, it is essential to understand why we cannot completely eliminate carbs from our diet and why we need to eat more vegetables. We have an almost 28 feet long digestive tract, so we need a good amount of fiber in our diet to keep this tract healthy.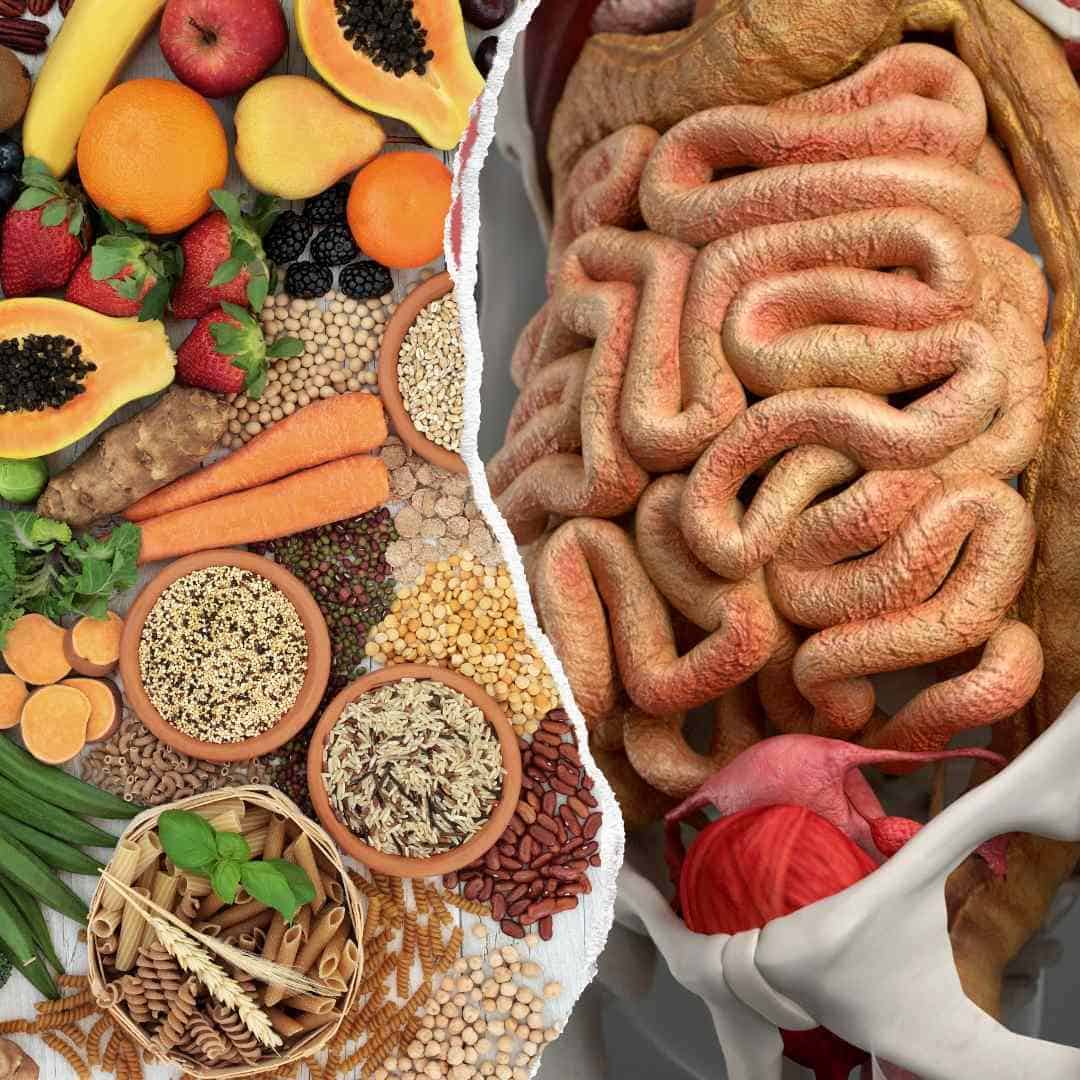 The Institute of Medicine, daily fiber recommendation is 35 grams for men and 25 grams for women.
With a keto-based or any other super low-carb eating program, we throw our microbiome off balance, which can play havoc with our digestive and immune system. 
Fibrous foods are also full of many B vitamins and vitamin K, which helps in processing serotonin, which ultimately leads to melatonin, the hormone that helps us sleep well. Without fiber in our diet, deadly illnesses such as colon cancer become a real threat.
Coming back to the Mediterranean diet, I have already discussed how fruits, vegetables, and whole grains can provide a lot of fiber and a host of health benefits. Olive oil, nuts, beans, legumes, herbs, seeds, and spices are known to lower the risk of cardiovascular problems, reduce inflammation, and lower blood pressure.
The mediterranean diet has been voted the best healthy eating plan for many years now. [9] As we can see, it is quite in line with what we require for healthy living.
Ketogenic Diet vs. Plant-Based Eating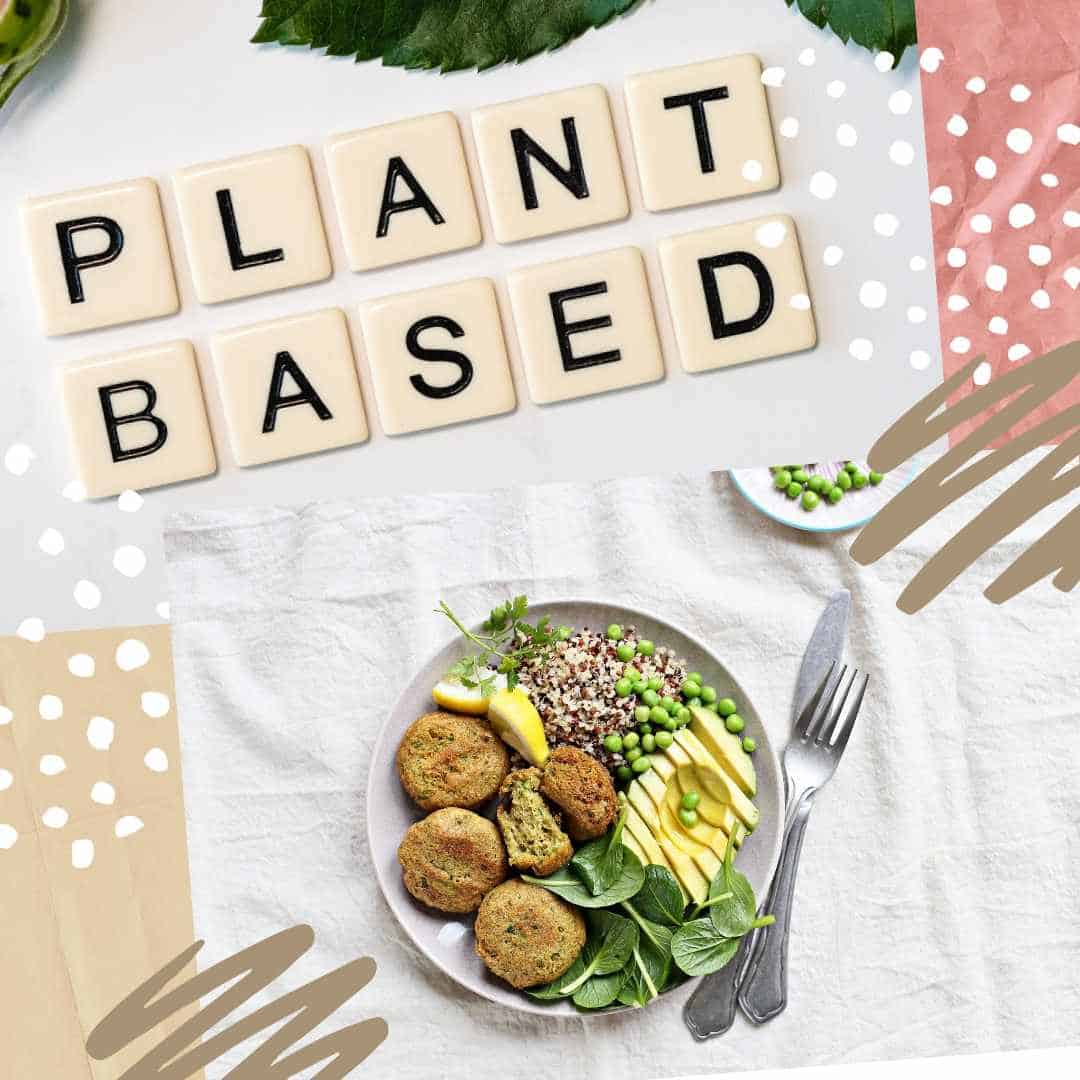 Now, the question that arises is: if not Keto, then what?
Although the Mediterranian diet is one of the best options and highly recommended by many experts, I would like to suggest that we go back to the indigenous diets. Owing to the high levels of chronic non-communicable diseases in the modern world, we are forced to revert to the eating habits of our ancestors in order to regain lost nutrients.
Looking at the diets of populations that lived really long, we see a lot of fruits and vegetables, in fact, more vegetables. We also see a little bit of low-fat protein from fish and poultry and monounsaturated fats from foods like avocado and olives. These food items are very healthy, boast anti-inflammatory properties, and are known to promote a healthy cardiovascular system.
This type of semi-vegetarian diet is known as Flxiteranism.
Flexitarian, also known as flexible vegetarianism, is mostly plant-based eating with an occasional meat dish and other animal products in moderation.
When we go back to the rankings of the best diets, then we can see that Flexitarianism also came on the top as one of the best diets to follow.
Flexitarianism ranked second-best, right after the Mediterainin diet. [9]
Although both of these eating plans are very nutritious, sustainable, safe, and effective for weight loss, and protective against many ailments, I would personally lean toward the Flexetarin way of eating.
Flexitarianism

 – More S

ustainable

, Long-Term Choice
I really do believe that Flexiterainsim one of the best diets to follow. Unlike Keto or Vegan diets, you don't have to completely eliminate any food groups.
Also, it is safe and well-balanced. Therefore it is more realistic and achievable for more people, and you are more likely to stick with this eating plan than with many others.
Here are some of the reasons why I think that the Flexireian diet is the most sustainable way of eating in the long term. 
Not overly restrictive
Rich in a variety of nutrient-dense foods
Not costly and easy to follow
Balanced and healthily
Environmentally friendly
Effective for weight loss
Has Lots of tasty recipes
Flexible
No side effects
Safe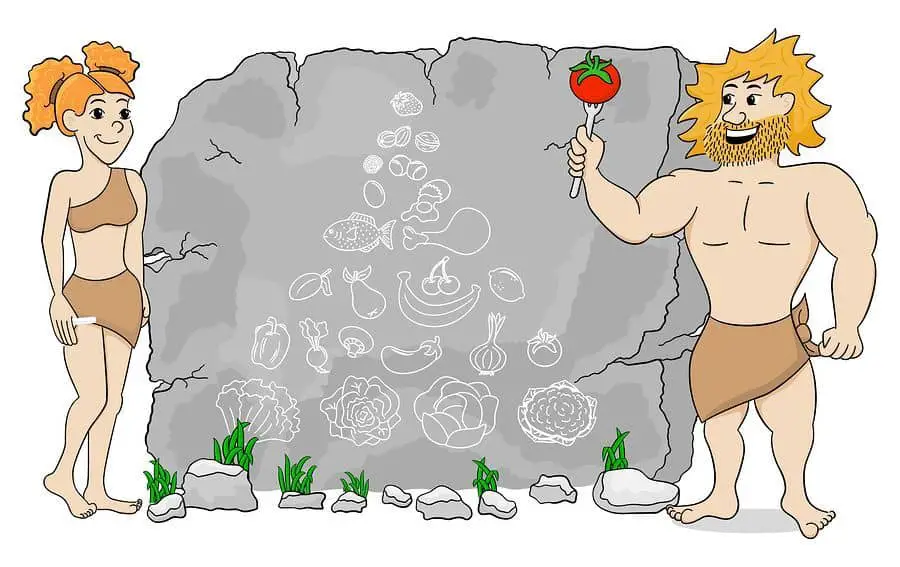 More Vegetables With Moderate Meat
For long and healthy life, at least 50-70 percent of your foods should be vegetables and fruits. If you have an endomorphic body type and you are worried about weight gain, you should have more veggies, mainly leafy greens, asparagus, bok choy, brussels sprouts, and cauliflower. All these vegetables are sulfur-rich and great for your body.
You can also include some berries if you are worried about the glycemic index of the fruits. It is also okay to have a portion of plant-based protein, and other foods like olive oil, avocado, seeds, and nuts. 
Once in a while, you can also take some grains and starches. Those with an ectomorph body type can have more starches from foods such as sweet potatoes, potatoes, and yams. All these root vegetables are high in starch. You can also get your starches from oatmeal or rice.
If you are on a dietary regime that does not have fruits and vegetables as a foundation, you are not going the healthy way. It will be particularly damaging if you follow this type of diet for the long term.
Even if you intend to go on a low-carb diet, you can still have fruits and vegetables as the cornerstone of your program. You can make your smoothie with lots of greens and some berries. It's just an example; there is a whole world of possibilities with vegetables and fruits, even when you are on low carbohydrates.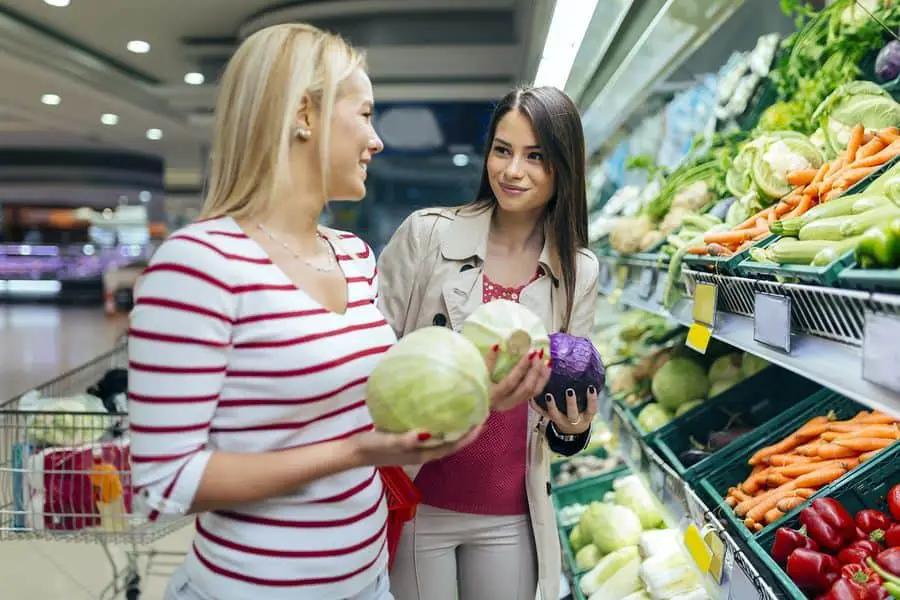 To stay healthy and live a long life, you should eat foods that have been proven to possess anti-oxidants, kill cancer cells, and fight diseases. Those brightly colored fruits and vegetables that you see in the supermarkets are a storehouse of nutrients.
You can still have some eggs, meat, fish, and other foods on your plate as long as 50-70 percent of your meal is made of fruits and vegetables. You can make a huge bowl of salad, add an egg to it, a little drizzle of olive oil, and a dash of sea salt.
The bottom line is that you should avoid any fad diets, and adopt a healthy vegetation-based diet in the long term for a healthy and long life. [10]
Now, if you really had put your hopes into the Keto diet and you thought that it was the only way for you to get that lean body you have always desired, don't worry, there are many other programs out there that are a lot less extreme.
Some revolutionary new diet and nutrition plans seem pretty promising, which are more balanced, healthy, and sustainable in the long-term and have already delivered some fantastic results for thousands of women worldwide. 
Check Out My Sirtfood Diet Review Video Below
Finally, whichever program you decide to go for, always make sure you have all the details before you make your decision. Ensure the weight-reduction plan is actually suitable for you, that it works, and that it is safe and natural.
Check out these 9 Best Weight Loss Blogs For Women
What Are Your Thoughts On Ketogenic Diet?
Keto Diet Is Still Having A Moment, But Its Legitimacy Is Now Up For Debate, so join the debate and leave your comment below. Tell us about your experience with the keto diet and whether you think if it is a good or a bad idea for sustainable weight loss.
Are you vegan and struggling to find a good plant-based eating plan to follow? Here Are 5 Best Free Vegan Weight Loss Plans You Can Start Using Right Now!