In this time of global pandemics and financial uncertainty, people are more interested than ever in how to effectively and economically prevent the spread of infectious diseases in their homes. On top of it, awareness of the dangers that harsh chemicals pose to people and the planet is on the rise.
These 7 natural disinfectants below provide a multifaceted solution to these problems.
I use them in my own home because they tend to be safer, more affordable, and greener than commercial household cleaning products.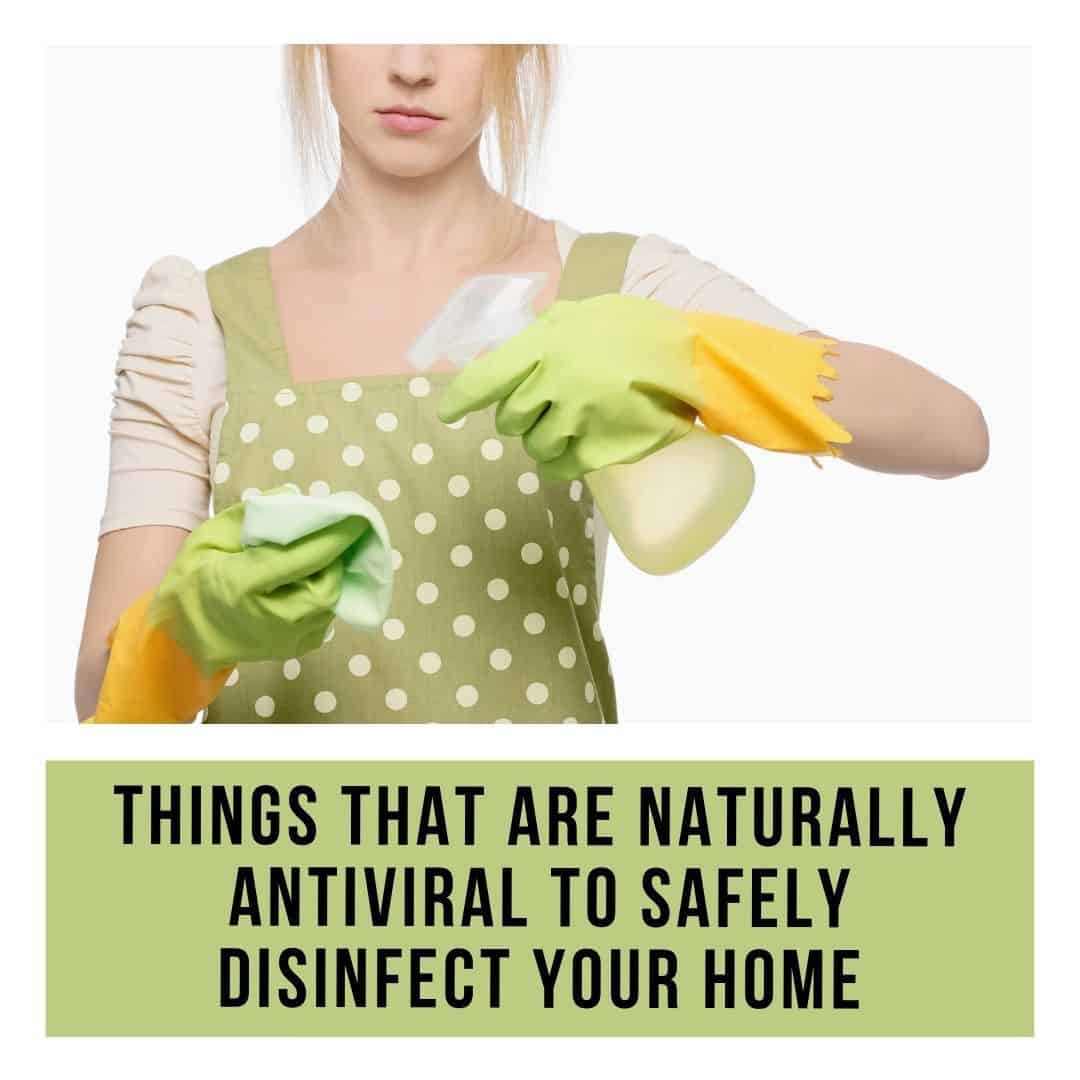 Just weeks after the Global Pandemic was declared all around the world, calls to emergency services about hazardous exposures to cleaning and disinfecting products went up by 20 percent.
The fact is, most popular household disinfectants are dangerously toxic. Just take out one of these spray bottles hiding under your kitchen sink and check what it says on the label. You are likely to find scary signs that say: 'hazardous to humans and domestic animals.'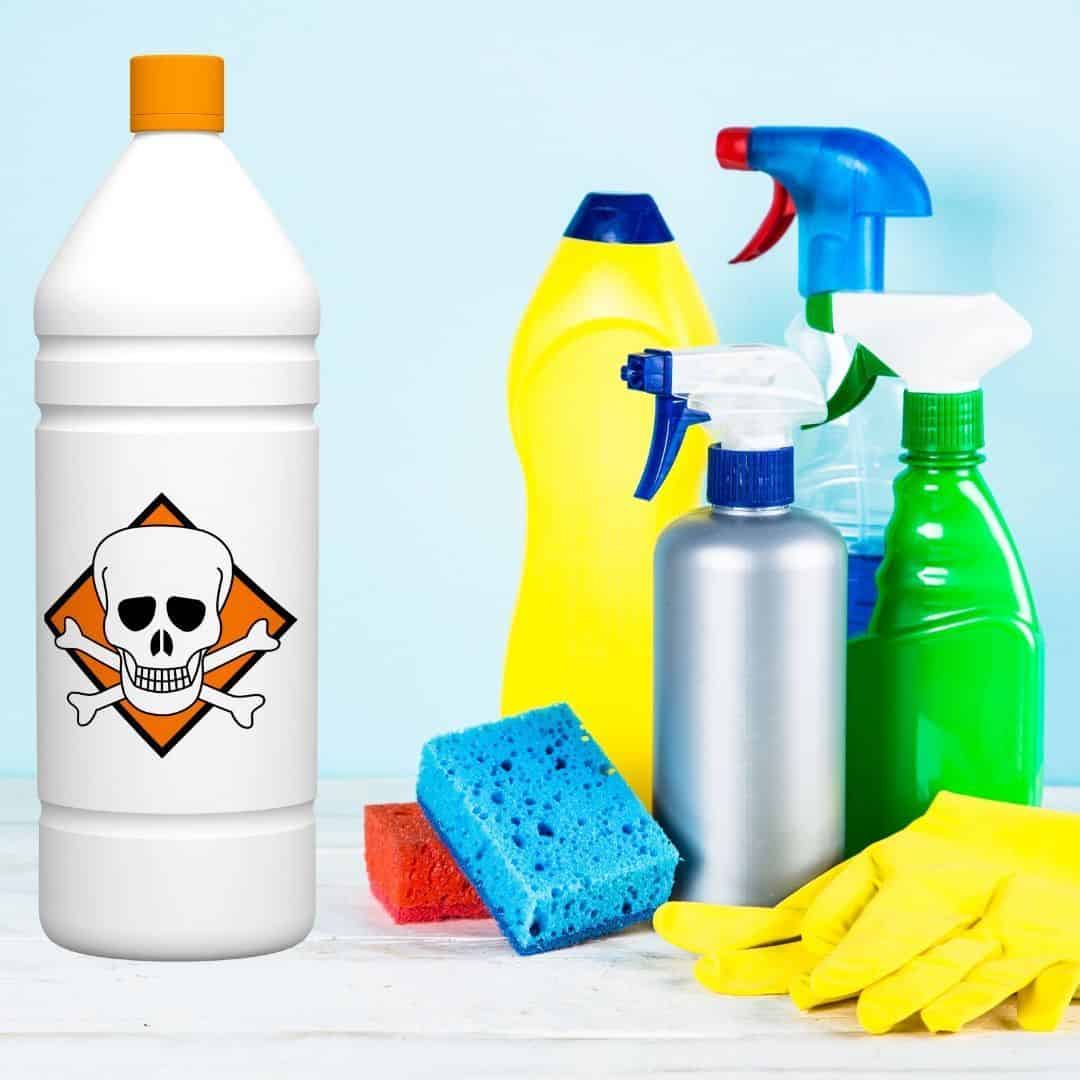 But surprisingly, you can still find people happily spraying an enormous amount of these chemicals in their kitchens.
A lot of Americans seem to be inadvertently poisoning themselves as they try to defend against all sorts of germs and viruses. So, if you want to stop being exposed to these dangerous chemicals and breathe in harmful chlorine gases, you are at the right place.
Here I will show you how to replace these harmful chemical disinfectants with safer, more natural options to safely and effectively disinfect your kitchen and your home.
The Best And Most Effective Natural Disinfectants For Clean And Safe Home
The seven natural disinfectants on this list have antibacterial and/or antiviral properties to protect you and your family from the spread of bacteria, germs, viruses, fungi, and even some parasites in your home. Conveniently, most of them can be found in the kitchen, which happens to be one of the dirtiest places in the house.
You might have thought that the bathroom is the dirtiest room, for obvious reasons. However, studies have revealed that a kitchen sink can have more than 100,000 times as much bacteria as a toilet!
Since I, like many people, spend most of my time in the kitchen, making and eating food and hanging out, I believe it is one of the most important areas to disinfect on a regular basis.
Read on to find out how to use these natural disinfectants to safely clean and disinfect your kitchen.
The first 3 disinfectants on the list below are the strongest and most effective. These natural disinfectants are safe, biodegradable, and naturally antibacterial and antiviral. They can be found at any grocery or drug store.
Some work better on different surfaces than others. Utilizing all of these cleaners on their indicated areas will allow you to thoroughly clean and disinfect your whole home and kitchen.
1. White Vinegar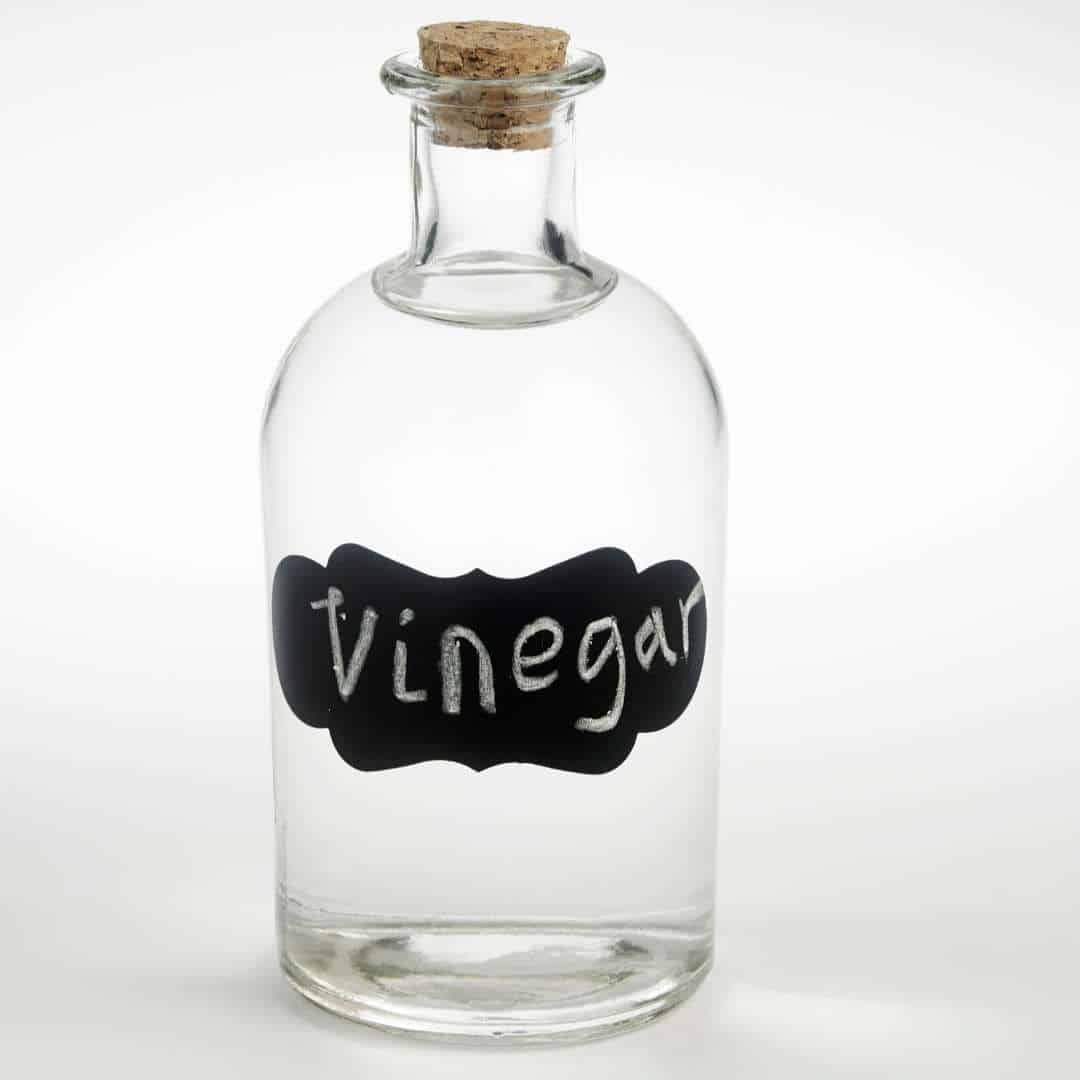 One of the most popular natural disinfectants is distilled white vinegar, and it's no wonder. White vinegar is cheap and can effectively reduce surface bacteria. Studies have even found that it can kill flu viruses. [1]
It is made up of acetic acid and water. White vinegar's acidity is what gives it its disinfecting properties. It is also an effective cleaner, which is important for proper contagion removal.
White vinegar cuts through the greasy buildup, wax, mildew, and stains, and it is great for neutralizing odors. By removing buildup and grime, white vinegar reduces the amount of surface substance that can harbor bacteria.
At the same time, white vinegar has been proven to kill bacteria on hard surfaces. It is not as effective as bleach, killing only about 80% of germs, but it is much safer and biodegradable. Because it is acidic, vinegar should not be used to clean porous surfaces, such as granite.
You can get an Extra Strength 30% Pure White Vinegar with the included Sprayer here at Amazon >>>
How To Use Vinegar As Disinfectant
When you use ordinary household vinegar that is about 5-8% strength, you don't need to dilute it in the water, and it can be used as it is. However, if you use the 30% extra strength vinegar that I was recommended above, then use 1 part vinegar for 2 parts of water. Once diluted, you can spray it directly onto the surface.
For maximum effect, before disinfecting with vinegar, remove any visible surface grime and wash down the surface with hot and soapy water.
Now disinfect the surface with vinegar by spraying it to the surface. Then wipe it down with a clean cloth and allow surfaces to air dry after wiping.ALWAYS use protective eyewear and rubber gloves before handling it as this vinegar is 6 times stronger than standard household vinegar.
Also, follow the instructions on the label as vinegar may cause staining on some surfaces like granite, soapstone, and marble countertops. 
How to Make Reusable DIY Disinfectant Wipes?
To make your own reusable, disinfecting wipes, cut up an old t-shirt into squares. Stack the squares and place them in a glass mason jar or a container with a tightly fitting lid.
Mix ¾ cup of distilled white vinegar with ¾ cup of water. Add 10 to 15 drops of essential oils for a pleasant scent, and further antimicrobial properties (more on that below). Pour the cleaning mix into the jar over the washcloths and make sure all clothes get equally moistened.
Store in a cool, dark place. Toss used wipes in the washing machine to clean and use again!
2. Hydrogen Peroxide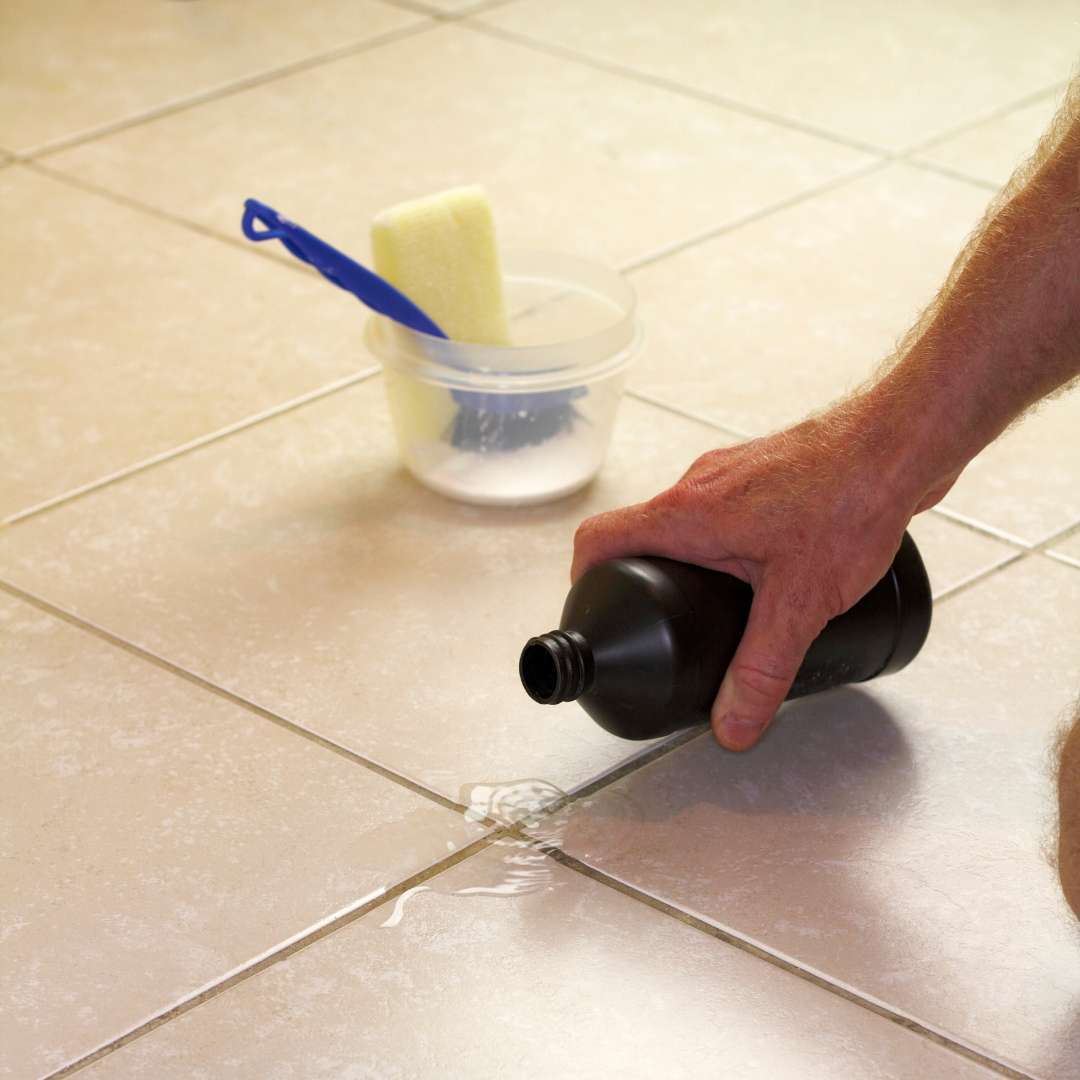 Hydrogen peroxide is a naturally antimicrobial substance that is commonly used to clean minor cuts and scrapes and promotes quicker healing. [2] I have always had it on hand for this purpose in my home, but I now stock up on it to use as a safe and effective household disinfectant.
This powerful natural disinfectant kills bacteria by destroying cell walls. It is safe enough for use on surfaces that children come into contact with, like plastic toys and high chair trays.
Hydrogen peroxide is biodegradable, breaking down into water and oxygen, and is sold at a concentration of 3%, which is perfectly safe for cleaning in the kitchen.
You can get a whole Gallon of Pure Blubonic Food Grade Hydrogen Peroxide here at Amazon >>>
How To Use Hydrogen Peroxide To Cleans Around The Home
And using it couldn't be easier. I like to simply screw a spray top directly onto my bottle of peroxide, spray surfaces that have been wiped to remove grime, and let it dry. It is the perfect replacement for commercial disinfectant sprays.
Hydrogen peroxide can also be used to remove stains and kill mold. Use it with caution on fabrics, because it can have a bleaching effect. I will often treat a stain with peroxide and then rinse it thoroughly with water to help prevent discoloration. It is also not recommended for stone surfaces because it can etch them over time with frequent use. 
3. Rubbing Alcohol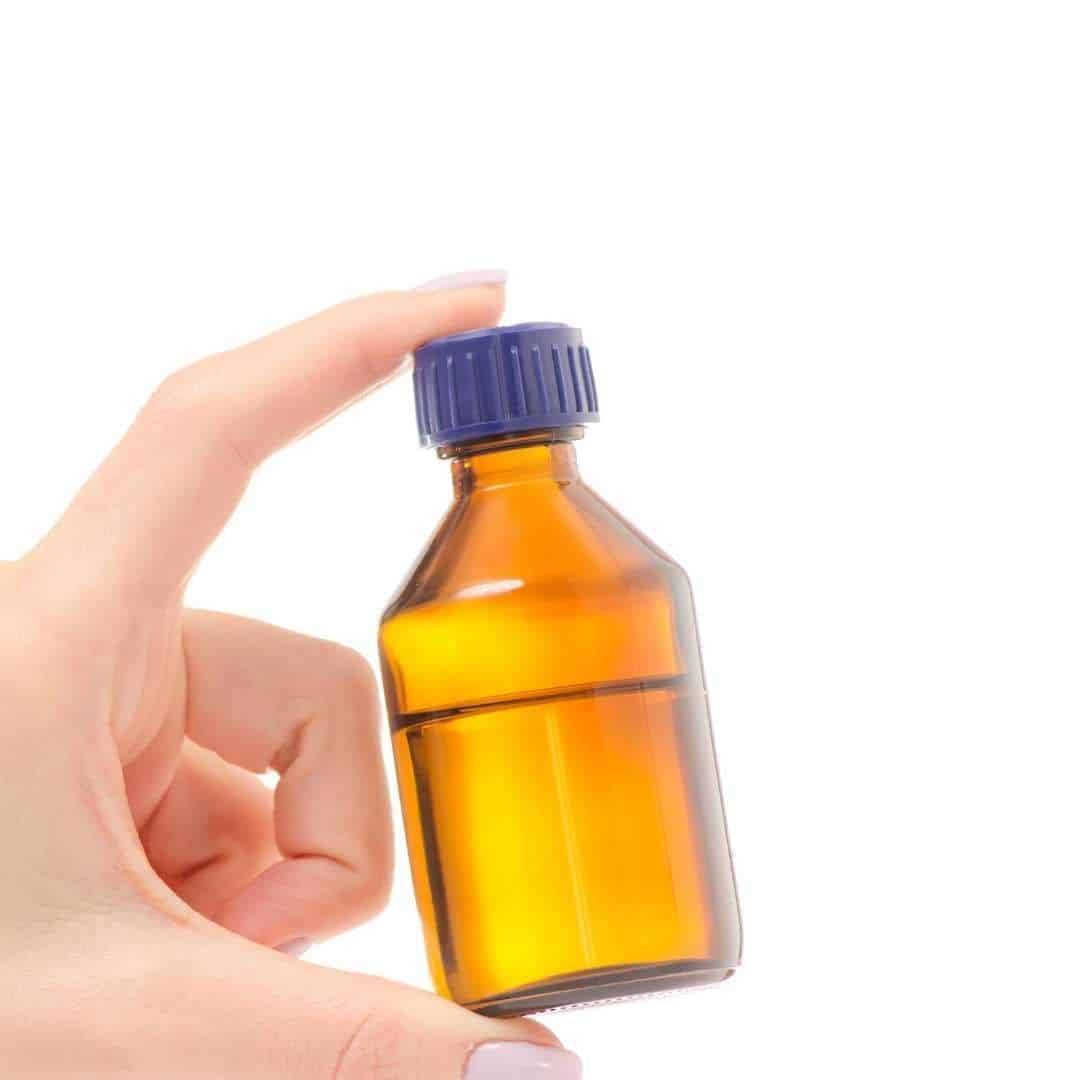 Ethyl alcohol is an important natural disinfectant to add to your infection-fighting toolbox. It is very effective at destroying viruses, such as influenza and coronavirus, and it can safely be used on porous, stone surfaces, and metals.
It cuts through grease, sans any etching effects, and evaporates quickly, so you don't have to wait but a few minutes to use surfaces after sanitizing them.
Rubbing alcohol is sold at drug and grocery stores in concentrations of 70% and 91%. For surface disinfection, use at least 70% rubbing alcohol to wipe off surfaces, like counter-tops, stainless steel appliances, faucets, refrigerator, and cupboard handles, and any other frequently touched surfaces in your home.
You can get this 70% Isopropyl Alcohol Antiseptic for long-lasting natural disinfecting your home here at Amazon >>>
How To Make Your Own Hand Sanitizing Wipes With Rubbing Alcohol
You can even make your own reusable hand sanitizing wipes! I like to use 70% Isopropyl rubbing alcohol for this because the final concentration of an effective hand sanitizing solution must contain at least 60% alcohol.
Put a stack of wipe-sized cloths cut from an old t-shirt into a container, such as a plastic leftover container or even a zip-top plastic bag. Mix together 1/4 cup hot water, 1 and 1/2 cups 70% rubbing alcohol, and 2 tablespoons Aloe Vera gel to combat the drying effects of alcohol on the skin. Pour the mixture over the wipes, close the container, and shake to fully saturate the wipes.
The following natural disinfectants come directly from the plants in mother nature's garden. They provide safe, powerful, and fragrant antibacterial, antiviral, and cleaning properties in highly concentrated packages. People have used them throughout the centuries, and it turns out they had sound reason to, as research has proven the effectiveness of these natural disinfectants.
4. Lemon Juice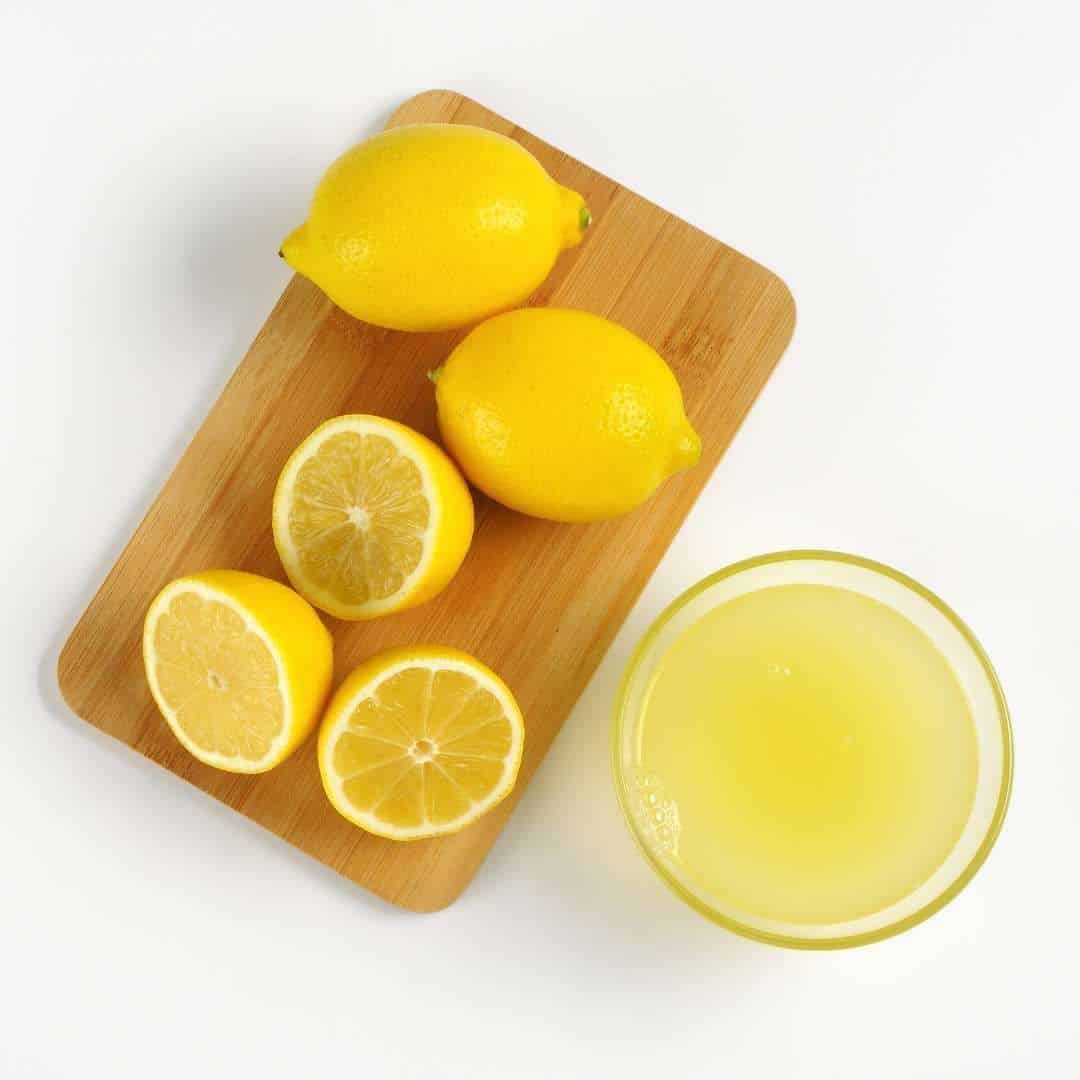 For an ultra-natural cleaner and disinfectant, straight from the hands of mother nature to your kitchen, lemons are a great option. They are not as effective at killing bacteria as the ingredients mentioned above, but they still reduce bacteria on hard surfaces.
Lemons also smell heavenly! In fact, lemon has been the go-to scent for kitchen cleaning products since commercial cleaners became widely available for purchase in stores.
This is another natural disinfectant option that you will need to use caution with on porous, stone surfaces, because it is very acidic, thanks to high concentrations of citric acid. However, the acid can be very beneficial in restoring oxidized metal.
More Useful Things to Know About Lemons: Bottled Lemon Juice vs. Fresh Squeezed – Which Is Better?
Simple Ways To Clean With Lemon
Use lemons to scrub and shine copper pots and pans. A lemon cut in half with some salt sprinkled on it is my favorite way to clean, disinfect, and remove stains from wooden cutting boards and utensils.
If you want to harness more antibacterial power than lemon juice can provide on its own, I suggest squeezing a lemon into your vinegar and water cleaning solution.
This is especially helpful if you can't stand the strong scent of vinegar. The lemon will add a fresh, clean scent, while the white vinegar does the heavy lifting in the bacteria-killing department.
5. Tea Tree Essential Oil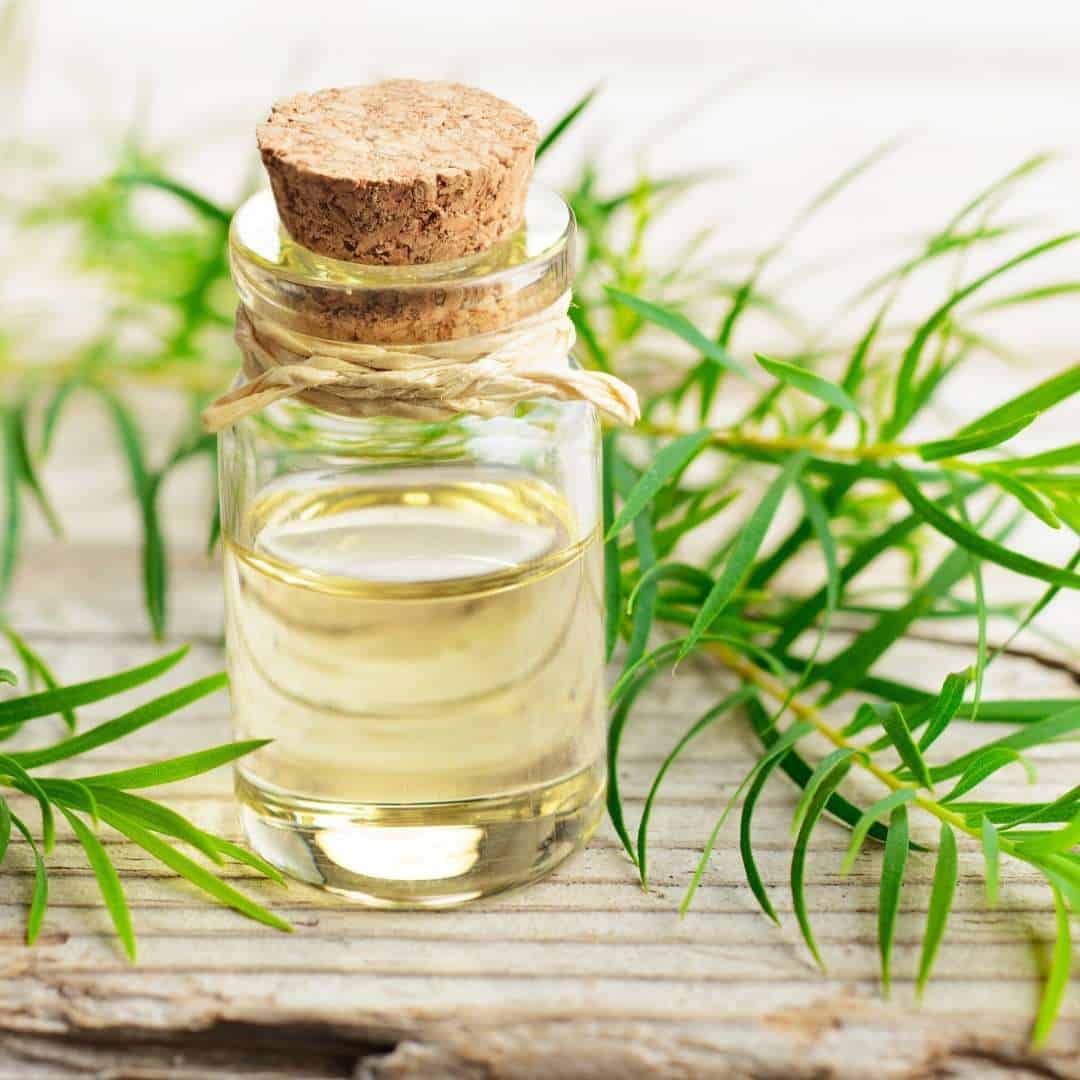 Tea tree essential oil comes from the leaves of the Australian Tea tree. It is known for its anti-inflammatory, antiseptic, and antifungal properties and has been used for hundreds of years as a treatment for minor cuts and wounds.
Remember that fun fact above about a kitchen sink having way more bacteria than a toilet? I know, you've tried to forget that terrifying tidbit. Instead of ignoring it, do something about it with tea tree oil. This biodegradable, highly concentrated, potent oil is the perfect ingredient for eradicating dirt, grime, mold, fungus, and bacteria from your kitchen sink.
You can get my favorite Pure Natural Tea Tree Oil that is Pharmaceutical Grade here at Amazon >>>
How To Make Multi-Purpose Disinfectant With Tea Tree Oil
To use tea tree essential oil to disinfect your kitchen sink, mix 10 drops of tea tree oil into a cup of warm water. Use a sponge to soak up the mixture and wipe down your sink, including the drain and faucet. If you want more scrubbing power for surfaces that can tolerate it, like porcelain, you can also mix a few drops of tea tree oil into baking soda.
Try adding 20 to 30 drops to equal parts of white vinegar and water in a spray bottle. Spray on surfaces to disinfect and discourage the growth of mold, and leave behind an energizing, fresh scent while you're at it.
6. Lavender Essential Oil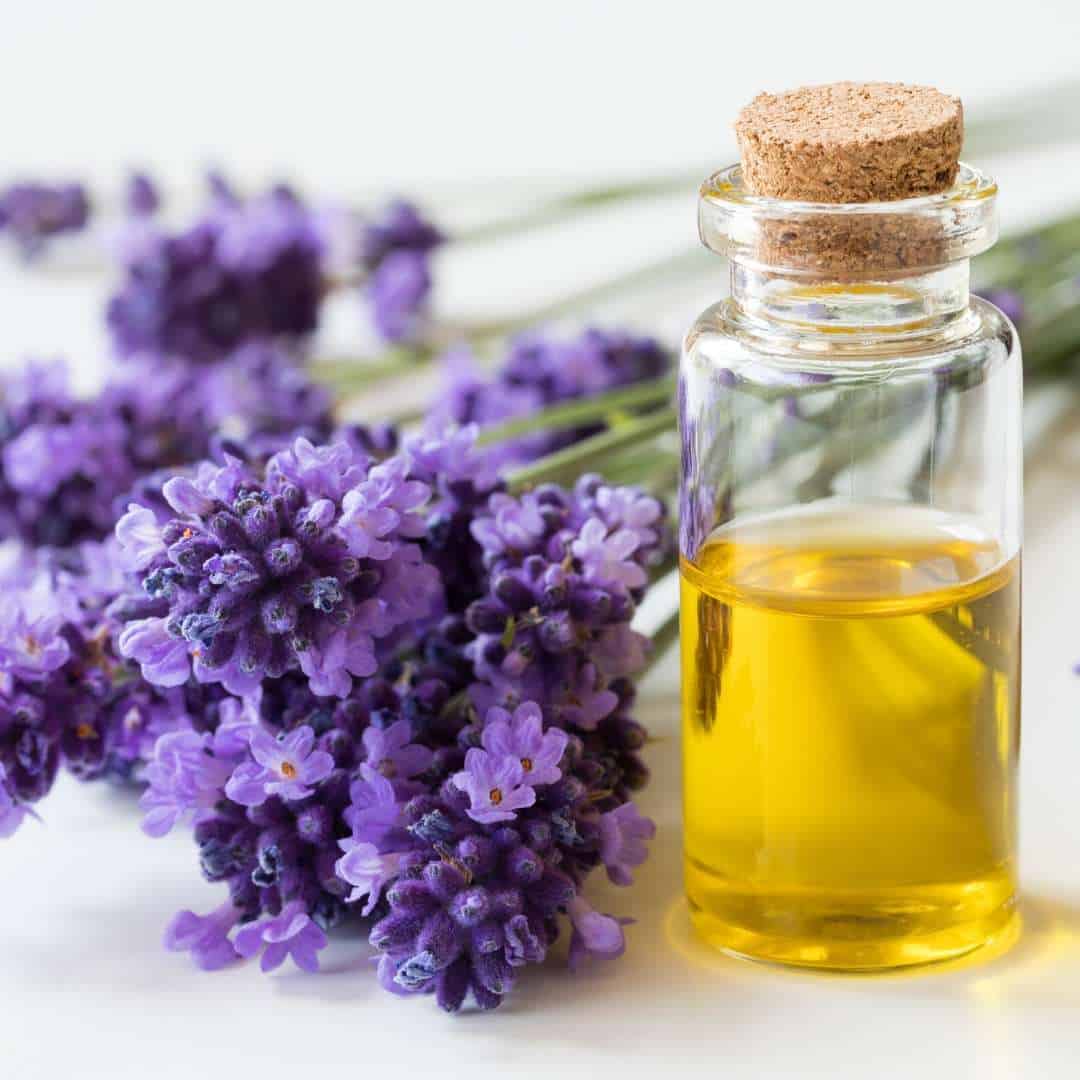 You're probably already familiar with lavender essential oil for its relaxing properties, but what most people do not know is that lavender essential oil also has profound antibacterial properties. It smells lovely and can help reduces the stress that wreaks havoc on our immune systems.
My favorite way to use lavender essential oil for disinfecting in the kitchen is to clean my floors. I use a bucket filled with a half-gallon of distilled white vinegar and a half-gallon of hot water, then I add 30 drops of lavender essential oil. This combination kills bacteria and leaves my kitchen smelling like a tranquilizing flower garden.
You can get this one of the most sought after 100% pure lavender essential oil here at Amazon >>>
How To Make Scented Cleaning Solution With Lavender Oil
You can make a scented and disinfecting glass cleaning solution using one part distilled white vinegar, four parts water, and ten drops of lavender essential oil. Mix the ingredients together in a spray bottle. Spray windows, cooktops, and other glass surfaces and wipe with a soft cloth.
For cupboards, put one teaspoon Castile soap into a water bottle and fill it with warm water. Add ten drops of lavender essential oil, screw on the spray top, and shake the bottle to combine the ingredients.
Spray the solution onto a soft, white cloth. Wipe cabinets to cut through grease, grime, and bacteria. Follow up with a cloth dampened with water. Finally, use a dry cloth to dry your cabinets.
7. Thyme Essential Oil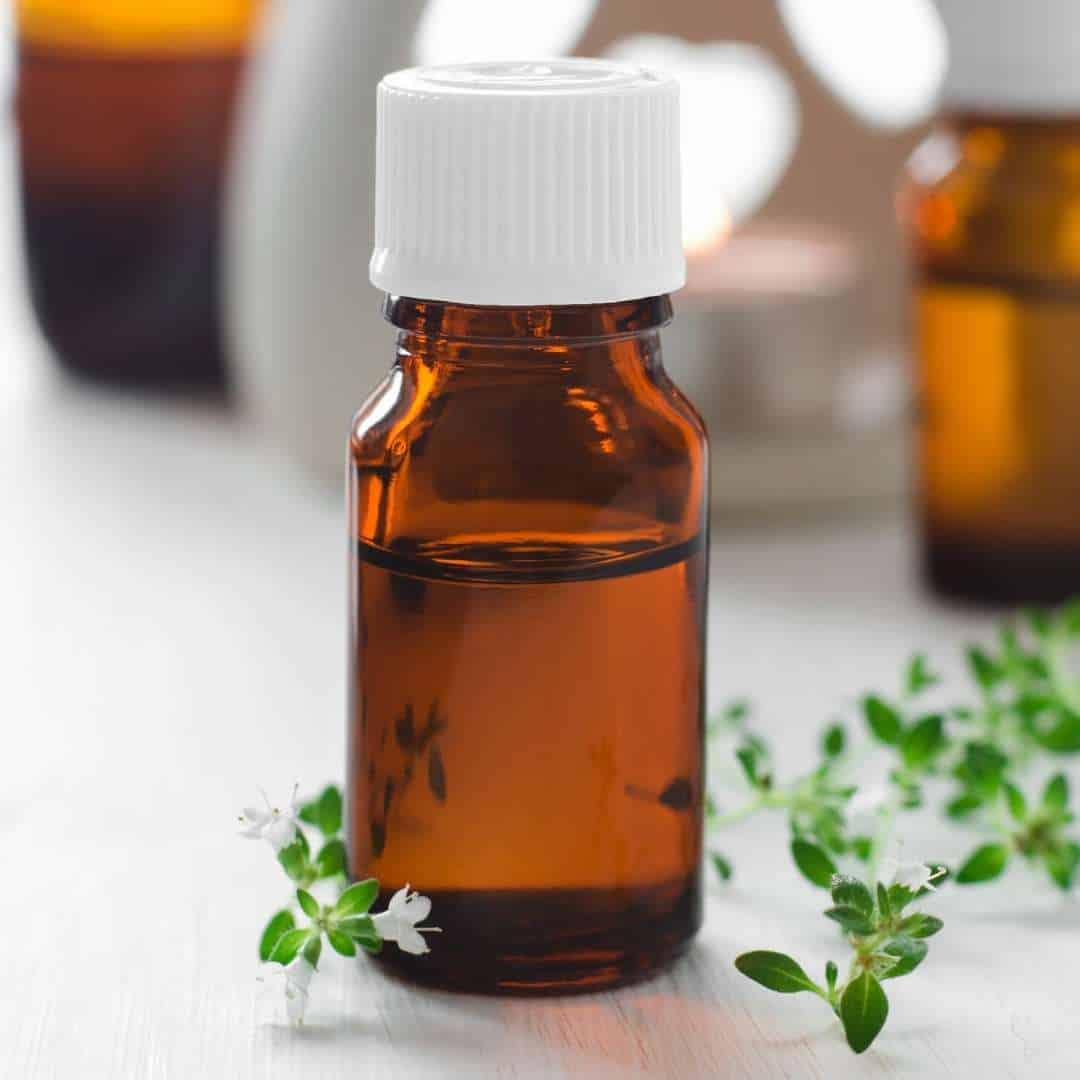 Thyme essential oil is especially ideal for use as a natural disinfectant in the kitchen. Thyme essential oil has been recognized by the EPA as having the same disinfecting power as bleach!
The best part is that thyme essential oil doesn't have any of the adverse health effects that are associated with bleach. You can breathe freely while using this natural disinfectant in your home.
The kitchen harbors nasty food-borne pathogens, like salmonella. Thankfully, thyme essential oil can wipe out these dangerous pathogens, keeping your food storage and food prep surfaces clean and safe.
If you've just prepared a meal using raw meat or eggs, add several drops of thyme essential oil to a vinegar and water solution and wipe down any surfaces that came into contact with the food. You can even add thyme essential oil to your dishwashing water for cleaning utensils, dishware, and cutting boards that were potentially infected by bacteria from food.
How To Make To Stop The Spread Of Infectious Bacteria With Thyme Oil
You can get this 100% pure and natural essential Thyme oil with Sanitizing and Purifying properties here at Amazon >>>
I like to wipe my refrigerator out periodically, too, with a simple mixture of water, a squirt of Castile soap, and 20 drops of thyme essential oil, scrubbing shelves, walls, drawers, and condiment compartments. I rinse with a wet rag and then dry all surfaces. This helps to stop the spread of infectious bacteria onto other surfaces, like juice containers, and even to other foods.
Conclusion
The growing evidence of the harmful effects harsh chemicals have on the body, and the planet has people searching for safer and greener alternatives that are effective against bacterial and viral threats.
Global pandemics, financial uncertainty, and panic-induced shopping have wiped out the stock of commercial disinfectants, making natural disinfectants more relevant than ever in our modern times.
The good news is, there are a wide variety of natural disinfectants available in stores and online. You probably have a lot of them in your own cupboards right now.
Educating yourself on how to use these natural disinfectants properly in your home will save you money, help the planet, and make your home environment healthier while defending you and your family from the spread of infectious disease.