If you are looking for information, recipes, and tips on how to make your own gut-friendly, probiotic-rich fermented foods, there are many fermentation blogs out there that can help you out.
I have listed nine of my TOP choices and what I love most about these websites. I hope you will find them useful also.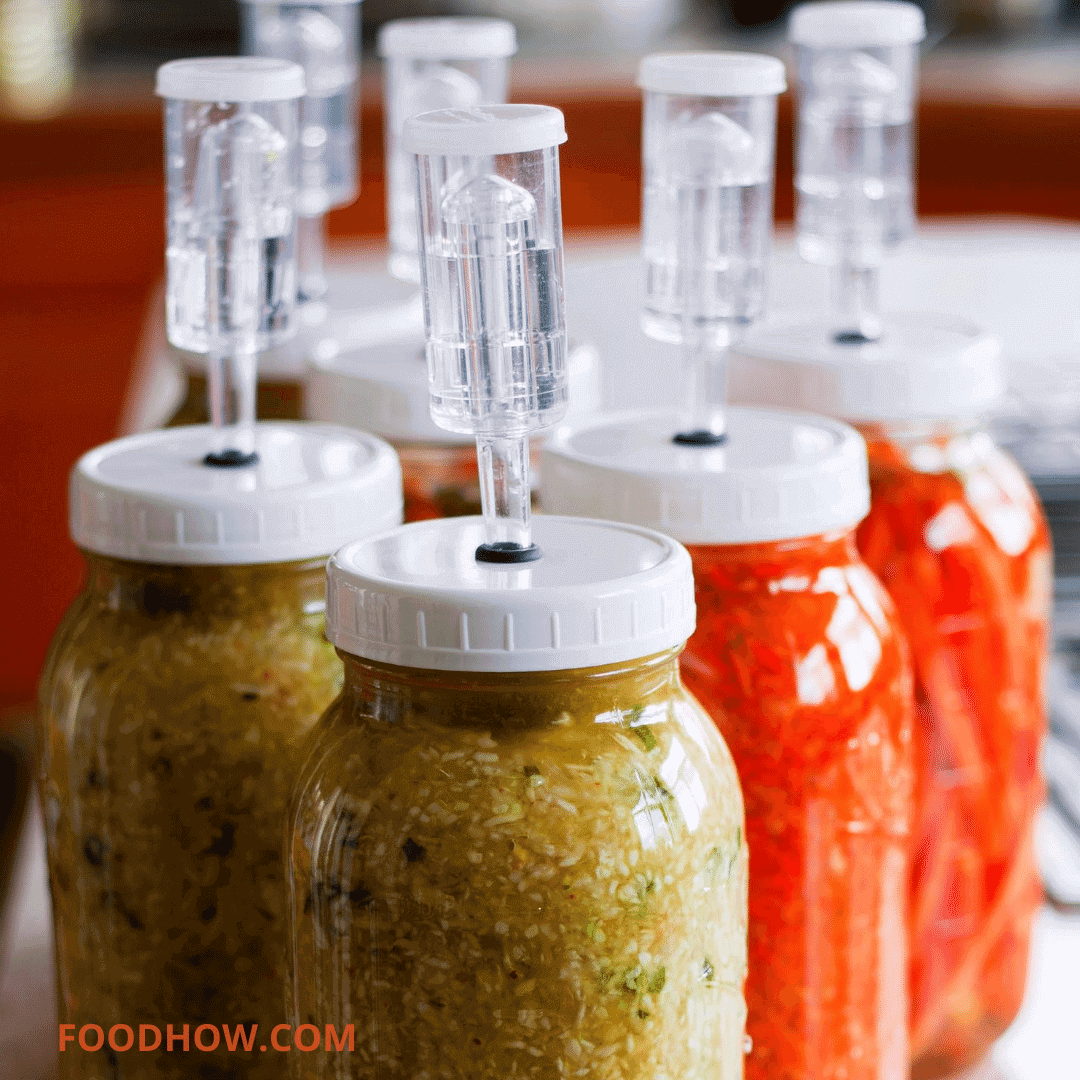 Fermented food and drinks like sauerkraut, pickles, kimchi, kefir, and kombucha, among many others, are great for your digestion and immune system. The fantastic thing is that they are oh-so-easy to make at home!
Don't worry. These fermented food blogs below will give you all the information, know-how, recipes, and processes so that you can get started making your own probiotic foods.
If you ask anyone to name a type of fermented food, the chances are that they will say sauerkraut! This tangy and sour cabbage dish has been around for over 2,000 years and is a well-loved side dish across many different countries.
Holly, who runs the blog, is the 'Sauerkraut Wizard' with the goal of getting 100,000 homes across the world making their own sauerkraut… and she wants your home to be the next one!
Holly shares a lot of useful hints and tips on her blog about how to get started on your sauerkraut journey, including lots of different recipes and what equipment is the best to use, with links to buy on Amazon.
The great thing about this blog is that it is very visual, with lots of photos. For people who learn best from seeing other people do things, this is a perfect way to learn how to prep and store your own sauerkraut.
There are even lots of photos of other people's efforts, so you can see if your own sauerkraut is on track!
Read Also: Sauerkraut Juice and Recommended Daily Dose.
When Danielle started on her fermented food journey, she was confused by all the conflicting information that was out there. She started the Fermented Food Lab blog so she could share her successes and failures with others, as well as help people, make fermented treats that were not only healthy and safe but delicious too!
This blog is a perfect resource for those who want to start making fermented foods but aren't sure which one to make first. Danielle provides a wide range of innovative recipes, from kefir and sauerkraut to hot sauce!
There are also online courses you can purchase to grow your knowledge even further and become a pickling pro!
Read Also: How To Choose The Best Sauerkraut on Shelves. (One that truly contains probiotics).
If you've ever wondered what a 'SCOBY' is – this blog will tell you all you need to know!
Yeabucha is a blog that is run by Brooke, Briana, and Brittany. Three sisters who were inspired by their late father to help others bring health and wellness into their lives through brewing kombucha. Kombucha is a fizzy drink made from fermented black or green tea.
This blog provides lots of information about the different aromatic infusions you can try, from mango through to lavender, as well as frequently asked questions about kombucha and the effect it can have on your digestive and overall health.
And if you're still wondering, 'SCOBY' is short for 'symbiotic culture of bacteria and yeast', a critical component of kombucha!
TAP ON IMAGE TO VIEW PRICE
The Kefirko is a product that can help you make delicious kefir in the comfort of your kitchen.
The Kefirko blog is full of useful resources that tell you more about this fermented milk drink and how it can improve your health.
The blog focuses on a lot of yummy fermented food and drinks, including how to make a perfect loaf of sourdough bread. Yes… believe it or not, sourdough is a fermented food too!
Read Also: Learn To Bake Sourdough Bread Right In Your Own Kitchen – Best Bread Baking Resources To Read. 
Gigi grew up on a farm and remembered her parents making sauerkraut and kefir when she was a child. Years later, she started to make her own fermented foods and documenting her journey on the My Fermented Foods blog.
Gigi goes into a lot of detail in her articles, providing a wide range of different recipes and much information about the history of fermented foods and their benefits. You can easily spend several hours on this blog!
Donna has been making fermented foods for nearly twenty years, has written three books, and has been featured in magazines and on television. She is the voice of authority when it comes to making fermented food and drink!
Her fermented food blog contains a wide range of information about fermentation, including a lot of troubleshooting videos so you can see at a glance what you need to do if your recipe goes wrong.
There are also many recipes for dairy-free kefir, so even foodies on a plant-based diet can enjoy this delicious probiotic treat.
If you thought that all you could do with kefir and kombucha were drink them, the Natural Kefir Drinks blog would quickly prove you wrong!
This blog provides a lot of tasty recipes showcasing the versatility of kefir and kombucha, from pizza and pancakes, all the way through to salad dressing. The photos are styled beautifully too, and will make your mouth water!
The Crafty Pickle blog comes to fermentation from an angle different to the rest of the blogs on this list, using it to reduce food waste and encourage green living.
As well as providing lots of interesting articles about the science of fermentation and how to live more sustainably, Madi and Arthur's blog provides a lot of stunning recipes to try, including vegan cashew cheese, lentil dahl, crispy cauliflower tacos, and kimchi toasties. Yum!
Last but not least, on our list, Cultured Guru is run by husband-and-wife team Kaitlynn and Jon. They have curated their own delicious fermented recipes, to help people enrich their digestive ecosystem'.
Kaitlynn is a microbiologist, so the great thing about this blog is that all the posts are knowledgeable and backed up by scientific fact.
The photos on this blog are absolutely gorgeous, and complement the recipes really well, from soups and side dishes, all of the way through to dessert!
Read Also: Kombucha vs Apple Cider Vinegar – Which One Of These You Should Be Drinking?