Baking your own bread is one of the most popular (and delicious) hobbies at the moment. There are a lot of bread baking blogs out there, but who can you trust?
Here's a list of the top blogs for baking enthusiasts. Make sure to check these out for the best information and top tips for the best crusty loaf you have ever made.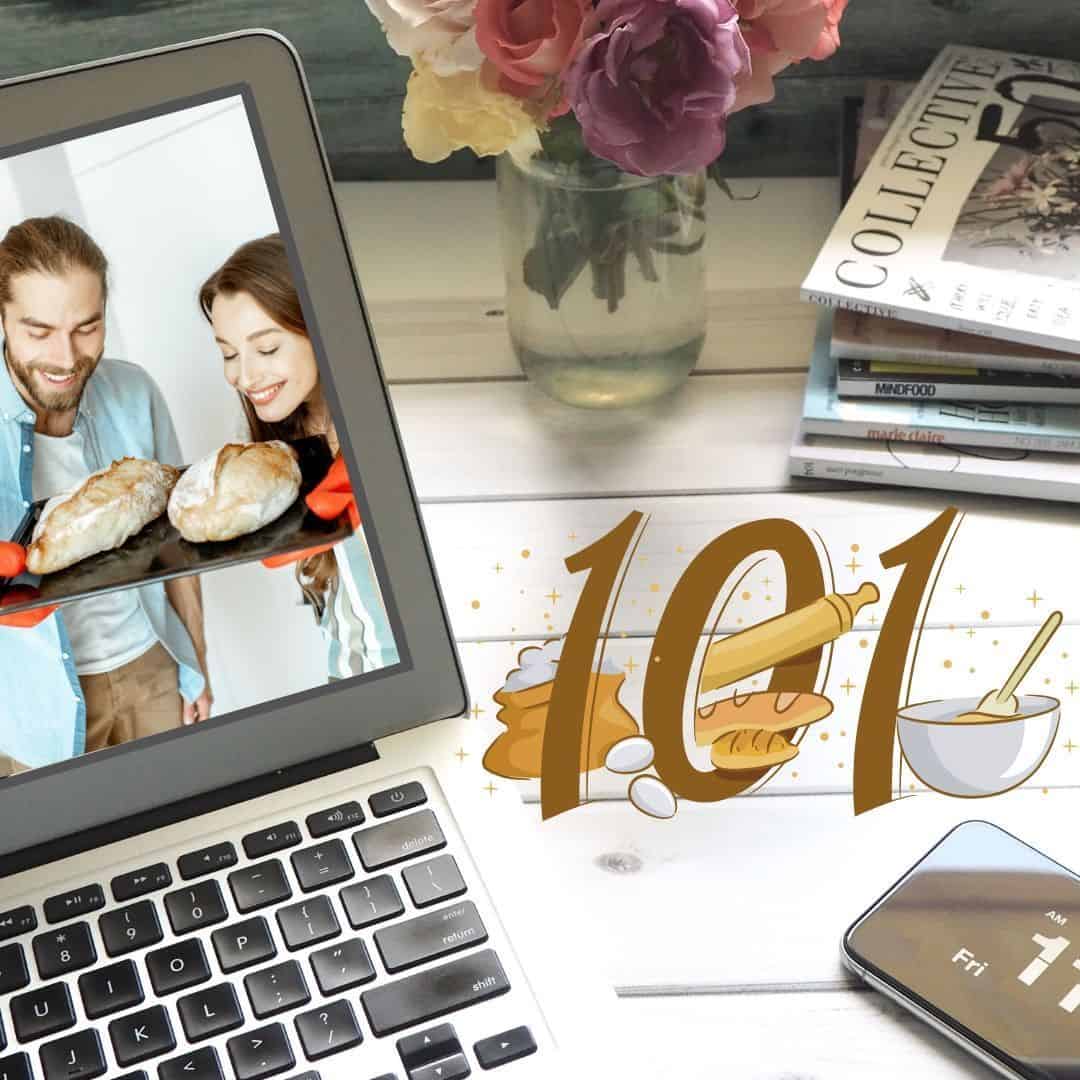 "If thou tastest a crust of bread, thou tastest all the stars and all the heavens." 

The poet Robert Browning
1. Breadtopia
How To Bake Delicious Loaves Of Oven-Fresh Bread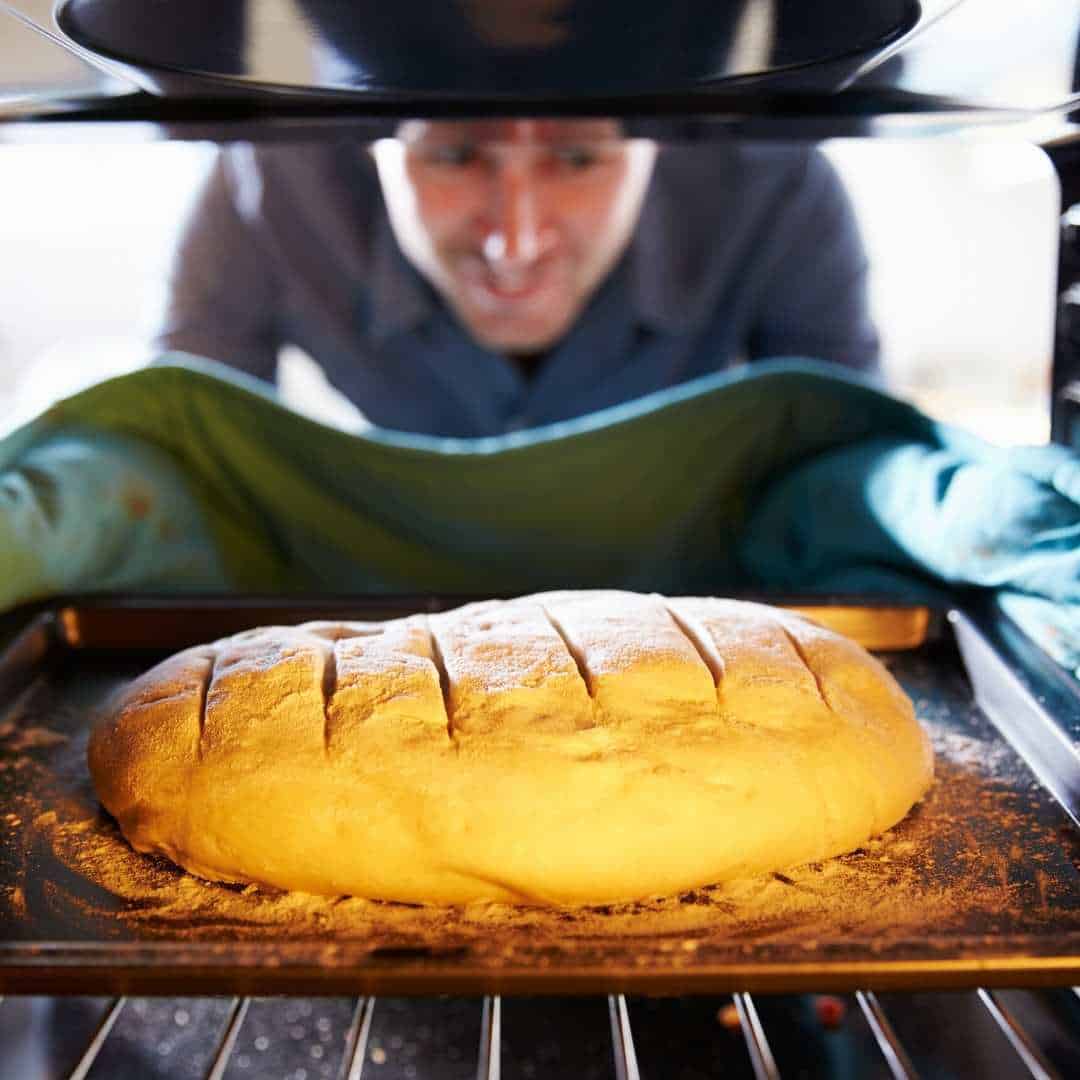 One of the best bread baking blogs to check out is Breadtopia.com. This is a great place to learn about all sorts of dough-based bakes, from pizza to bagels and pasta. This blog offers many tutorials and walk-throughs, so no matter what your experience is, you can find something to learn and try out. 
When it comes to bread, there are countless options. This includes a basic white loaf, no-knead, baguettes, sourdough, French loaf, and more.
This site also features a helpful forum where you can ask questions and get involved in the community.
The website has lots of helpful photos in its tutorials, so following along is very easy. You can easily see if you are doing the right thing. As well as all this, the website is very well organized and easy to navigate. 
In just a few minutes, I managed to find the exact recipe for seeded sourdough that I couldn't find anywhere else. The recipe was clear to follow with step-by-step instructions. 
This website has it all and covers all your baking needs from its own brioche recipe to panettone and back. This is a top site for a good reason.
2. King Arthur Flour 
The Ultimate Resource For Bakers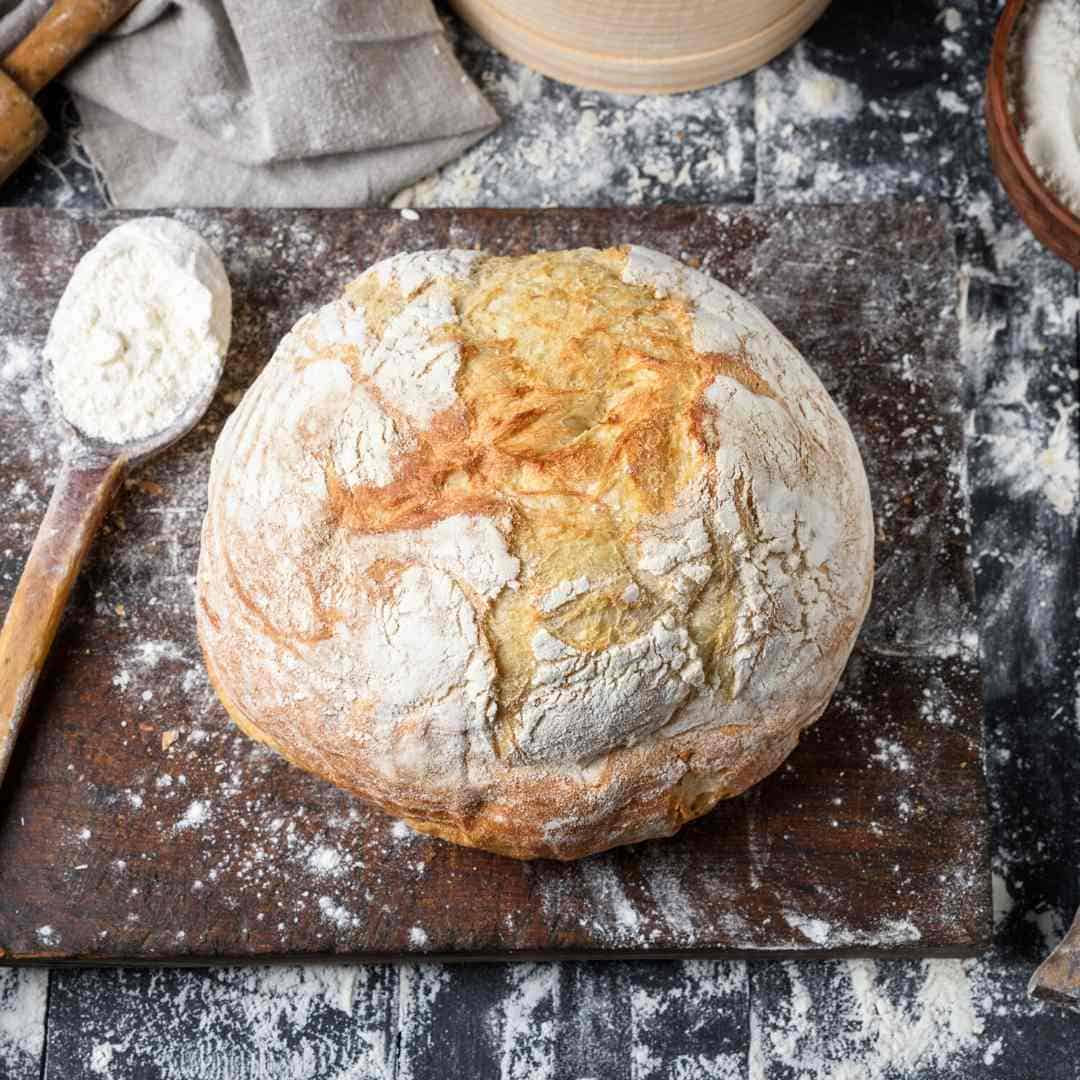 Marketing itself as 'The Ultimate Resource for Bakers' King Arthur Flour website makes big promises. Fortunately, it can deliver on this, offering tutorials for bread, pies, scones, and beyond. Their English Muffin recipe is my personal favorite. 
This is a great blog to follow, as it offers many recipes and ways of using flour in cooking. There is a bias towards their line of flour, but as this is a high quality, this is hardly an issue. This is one of the best blogs for tutorials and instructions. It features many high-quality videos to accompany recipes.
A useful section of this website is its Baker's Guide, which offers a general introduction to kneading dough, using yeast, and answering all the questions you were too embarrassed to ask yourself. This includes how to measure flour properly, store yeast, and even a guide to following a recipe. Making an excellent resource for newbies in the kitchen and those unfamiliar making their own loaf. 
They also have an active Twitter community and forum for all your additional questions. Another pro of this site is that it offers a number of recipes for special dietary requirements such as gluten-free, meaning this blog really does have something for everyone. 
For those who want a real crash course, King Arthur Flour offers a School For Bakers you can sign up for and attend workshops to learn in person. This is a rich resource for help kneading dough and learning to bake in general, so be sure to take a good look and find all the gems it has hidden.
Related article: Why Your Bread Isn't Rising? This Is The Best Yeast For Bread A Machine.
3. Gluten-Free-Bread 
Browse Hundreds Of Delicious Bread Recipes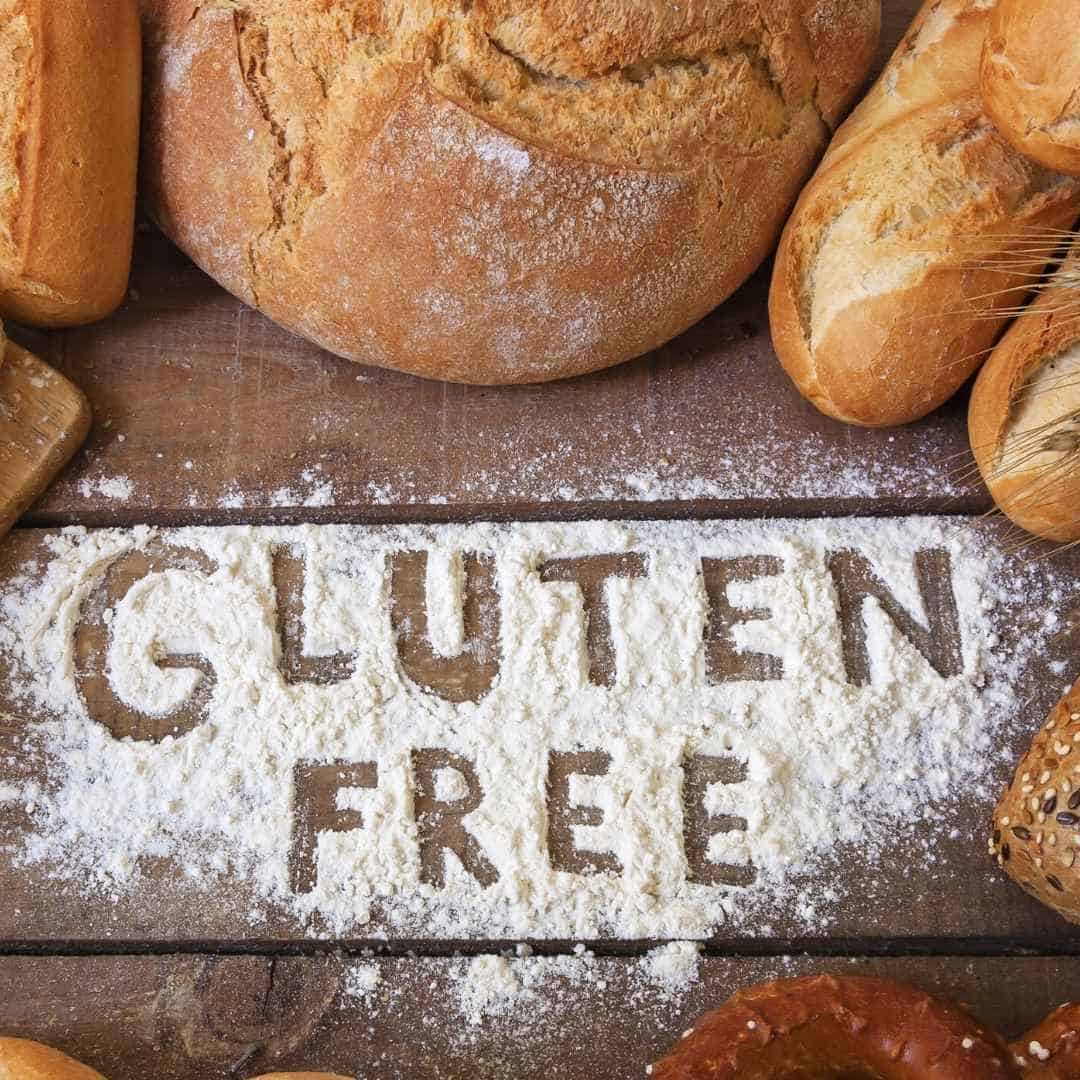 The Gluten-Free-Baking blog is a great resource for baking without using conventional flour. This site is dedicated to gluten-free cookery and is updated frequently with new exciting recipes. Using novel flours like almond, coconut, rice, buckwheat, and more, this website really has it all and really pushes the envelope on innovative bread baking. 
Offering recipes and instructions on gluten-free bakes with excellent photographs to support the instructions, this blog is one of the best resources out there. All types of recipes are covered, from simple ones with a few steps to complicated recipes.
Personally, I found the tutorial for improving the texture of gluten-free baking the most useful on the internet. I had struggled before, and my bread often had a gummy texture, but after reading the numerous posts on this website about this, my gluten-free baking is now up to scratch.
If you are interested in gluten-free cooking for health reasons or just for a new challenge, this website should be your first port of call. The sheer range of gluten-free options is really impressive – you won't know where to begin!
4. Heart Of A Baker 
Baking Without Eggs Made Easy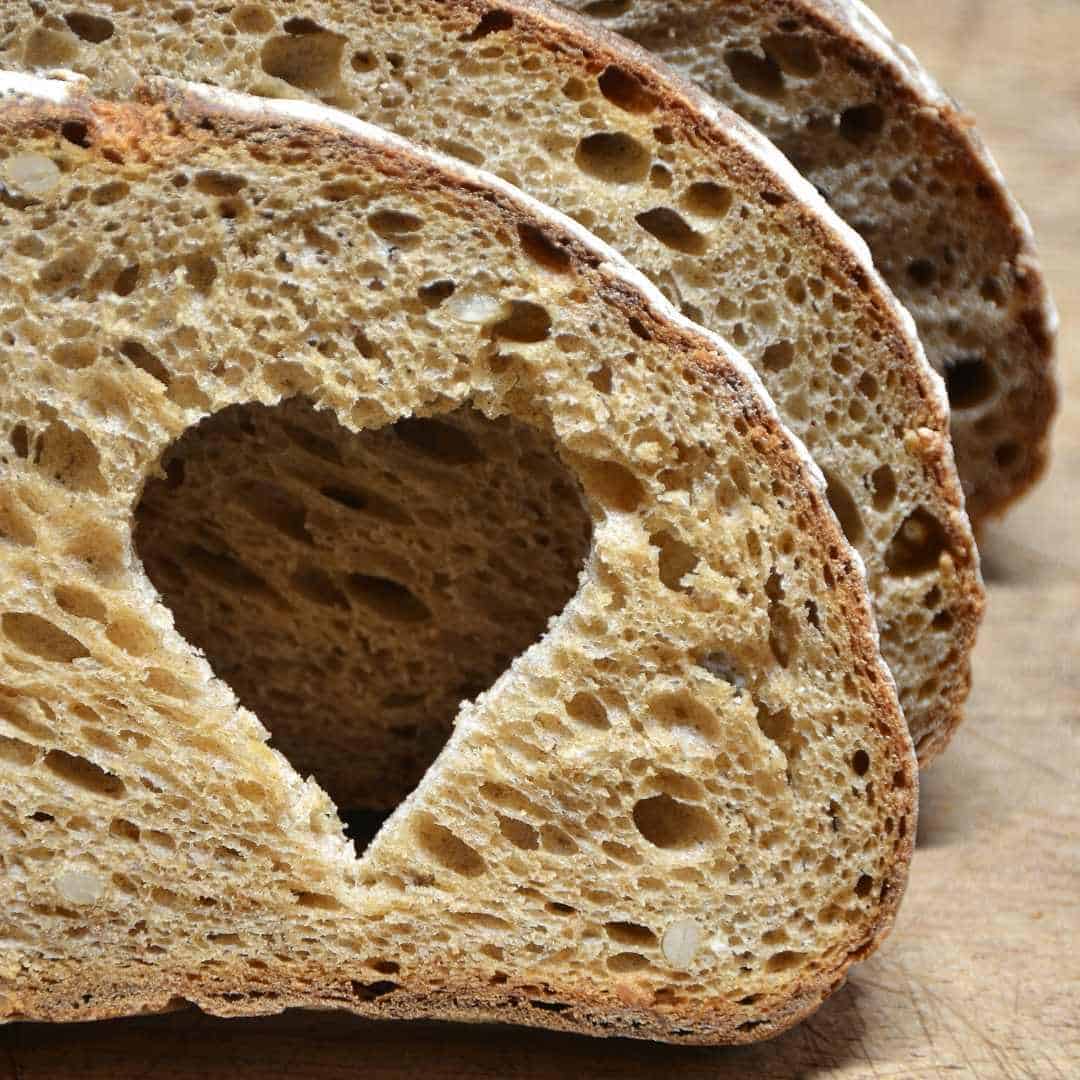 Are you following a vegan diet and looking at how to adapt your favorite baking recipes? Heart Of A Baker is a top blog you need to be following if you are interested in vegan baking. 
Heart Of A Baker is dedicated to making vegan-friendly versions of all your favorite foods, not just bloomers, and baguettes but also donuts, ice cream, pies, and more. All you could wish for is here all in one place. 
The author gives excellent recipes for all your favorite bakes. Still, perhaps more impressive is the range of innovative vegan dishes it offers recipes for. With all the recipes here, there is no reason for anyone to think vegan food is dull or limited. 
I have made the vegan cinnamon rolls from here for my friends on many occasions, so much that they're now my most requested bake! The fact that I can make a single batch for all my friends, vegan or not, makes it perfect for any gathering, and they're always gone fast.
New to cooking? Heart Of A Baker has an excellent no-bake section, giving you easy recipes that don't even need heating.
This really is perhaps the best vegan baking blog out there, so take a look. You don't have to be vegan to enjoy these – just ask my friends!
Read also: How To Cook For Vegetarian Guests – Etiquette And Food Ideas
5. Bread Dad
Tons Of Mouth-Watering Breadmaker Recipes That Is Super Easy To Make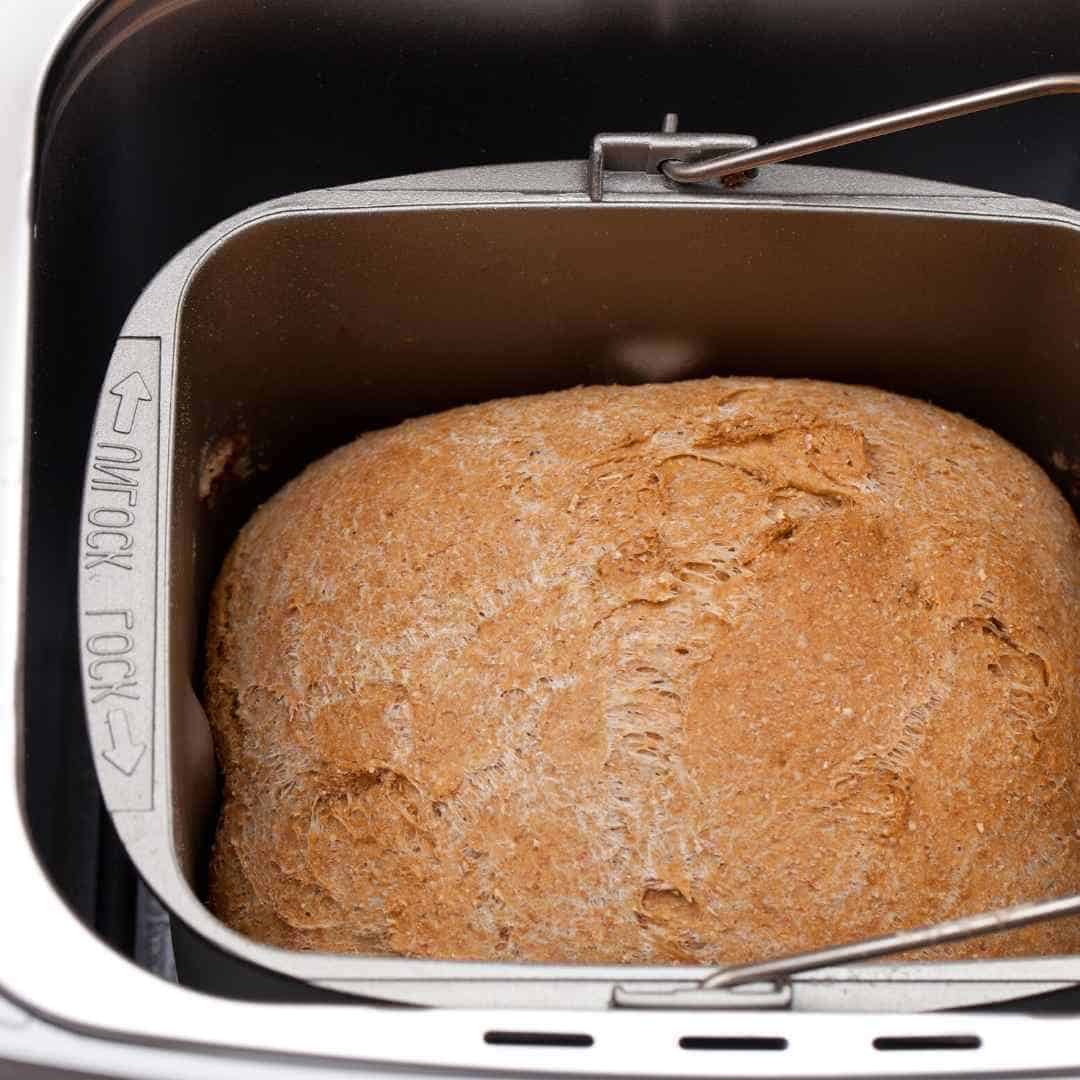 Looking to bake loaf without getting your hands too messy and worrying about oven temperature and time? Get yourself a bread machine and get to this blog ASAP. 
BreadDad blog is a fantastic resource for baking with a bread machine, which removes any doubts about how delicious bread made in a machine can be. Filled to the brim with fast and easy, low-effort recipes, this site is perfect for those just getting into baking, or for those looking to find some fun new methods. 
I would recommend this to all potential bakers because it shows how you can get great results with just a little work. My uncle only bakes with a machine, and he absolutely loves this blog. His favorite, and mine, is the potato-loaf recipe that is delicious when toasted or just thickly sliced. 
Other highlights include the butter-bread, which has to be tried to be believed. This website is great as it also has a handy section on equipment, so you know what you need and the best place to get it from. This blog is well worth a follow, so give it a look.
Before you go out and buy a breadmaker, check out my new article here: What You Should Know Before Getting A Breadmaker!
6. Make Bread At Home
How To Become A Baking From Home Pro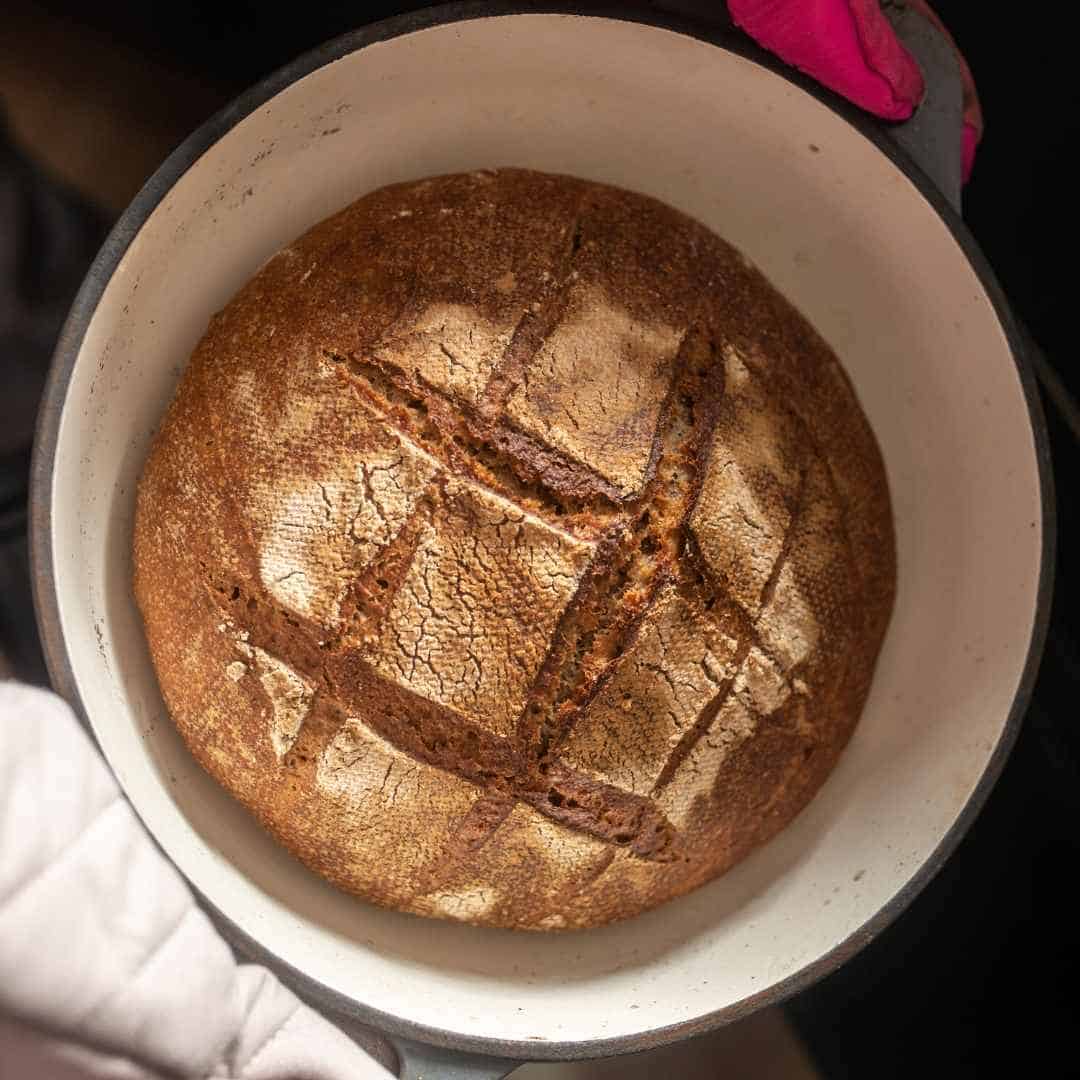 This is a great website for getting into home baking. I like this site because it offers great recipes and equipment reviews and an excellent section called 'Bread-Theory' that looks into ingredients, techniques, best bakeware, and styles of different breads. This makes it a great source for material on the culture of bread, not just how to make it. 
The author of this blog clearly cares a lot about bread, and the research that goes into his articles is fantastic.
With articles on what makes different types of flour suited to specific purposes as well as storage tips and nutrition breakdowns, this really is a treasure trove of information. This section alone is worth following this website.
I consider myself well educated on bread baking, but I have learned so much from here I really urge you to check it out too. The recipes here are also top tier, so take a look now.
Read Also: How to Store Bread to Keep it Fresh And Crusty Longer
7. The Perfect Loaf
Learn To Bake Delicious And Healthy Sourdough Right From Your Kitchen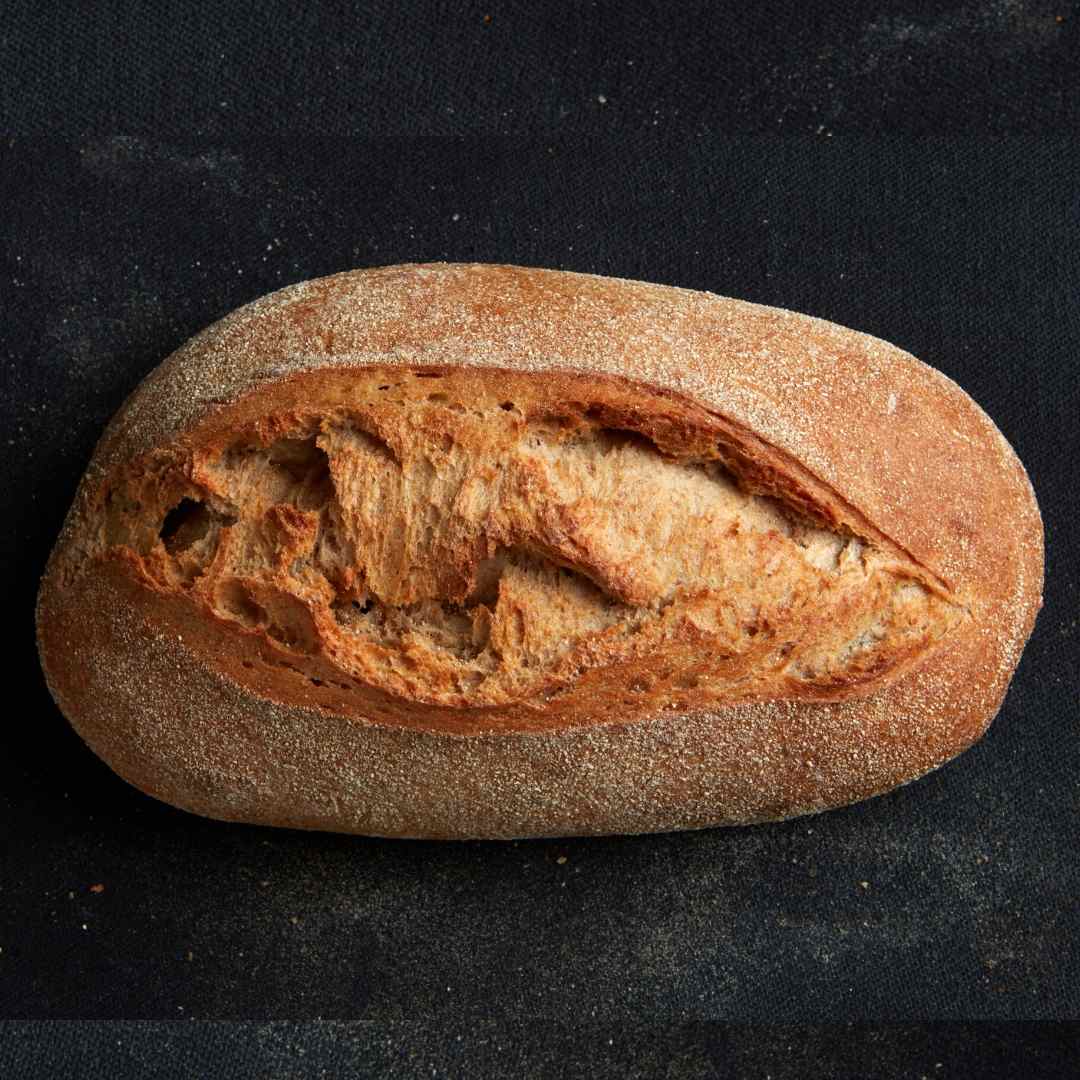 I have saved the best for last here. This is my most visited bread blog and one of my top-visited websites, after Pinterest. The Perfect Loaf is an amazing bread baking blog that covers all aspects of this art with a passion and cares that I have not felt anywhere else. 
My favorite recipe is also from here, the Country Sourdough recipe.
The Perfect Loaf also gives great advice on all the useful equipment with helpful links and explanations on what you will need for when.
The recipes provided by this blog are amazing, and they come alongside a really well-written, engaging article that shows how much the author loves bread. You can tell from how he lovingly describes its taste, flavor, texture, and even sound.
I have learned so much about making sourdough from here. Starting with an overnight ferment, and then about young levains and increasing my autolyse. For all information about sourdough baking, ThePerfectLoaf can answer any questions you might have.
I successfully created my first sourdough starter from reading this website, so it has a very special place in my heart. In fact, my whole sourdough journey can be traced to this blog, so it is definitely worth a follow. 
Even if sourdough isn't your favorite baking method, check it out to see the passion the author has for the bread of all varieties. You won't be disappointed.
If you don't have time to read through these bread baking blogs and learn the art of baking, then don't worry; below is a super easy bread recipe that requires only two ingredients. Yes, it is possible. Check out the video below.
Related article: This Is What Happens To You If You Eat Moldy Bread!