STOP! Don't throw away those orange peels; instead, boil them into a cozy cup of fragrant and soothing cold remedy, mixed with a delightful blend of spices.
It seems that the changing of the seasons, whether in Fall or Spring, brings with it the onset of colds. Luckily there are several natural home remedies can ease your sniffles and sneezes and help you feel better faster.
One of these effective but relatively unknown remedies that some people swear by is a brew made with boiled orange peels.
There's just something about the aroma of warm and comforting orange peel tea that brightens your mood, keeps you warm this winter season, and provides relief when feeling a bit under the weather. 
Benefits Of Orange Peel Tea
Start drinking your cold away!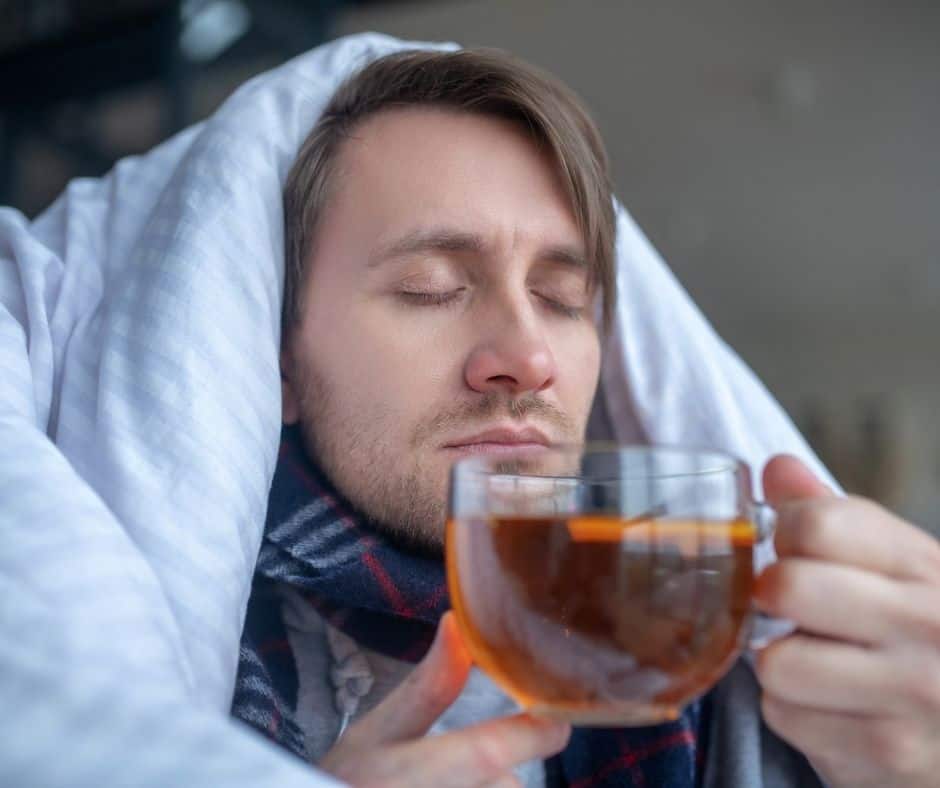 There are many reasons why Orange Peel Tea can help you ward off the cold. 
Orange is a citrus fruit that is not only a juicy, delicious, and easy snack, but its peel has been used for thousands of years in alternative Oriental Medicine for its curative properties to alleviate various ailments. 
Orange peel is full of vitamin A, B and is a significant source of vitamin C, a powerful anti-inflammatory agent; it also contains lots of pectins, Bioflavonoids (particularly Hesperidin), Beta-Carotene, Calcium, Potassium, Magnesium, and Antioxidants. [1]
And if that is not enough, orange peel also provides a fresh, sweet, tart, floral scent experience. However, the peels on their own have more of a tangy, sharp, and slightly bitter flavor.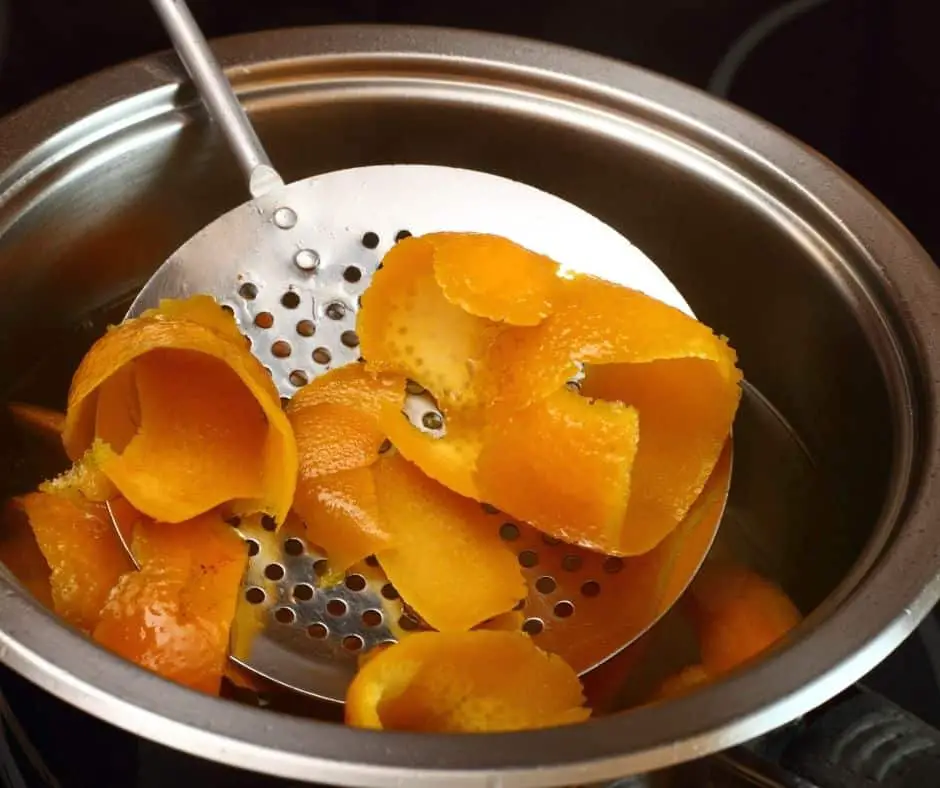 It is also in the rind of the orange where the precious oils can be found, and it is also in the zest where many of the orange's most potent nutrients and therapeutic elements reside.  
With orange peels being such a powerhouse, how could you not want to utilize these potent gifts of nature to support your immune system and restore your sense of well-being and vigor?  
Furthermore, bioflavonoids (also called flavonoids), found in the orange zest, pith, and the fruit itself, tend to have a calming effect. They also work with Vitamin C to boost your immune system, support healthy blood pressure and good cholesterol levels, and have the ability to fight against the viruses that cause common colds. [2]
All in all, orange peels can be a great tool in your toolbox to help you feel better faster when a seasonal bug is trying to bring you down.  
Are Orange Peels Safe To Eat?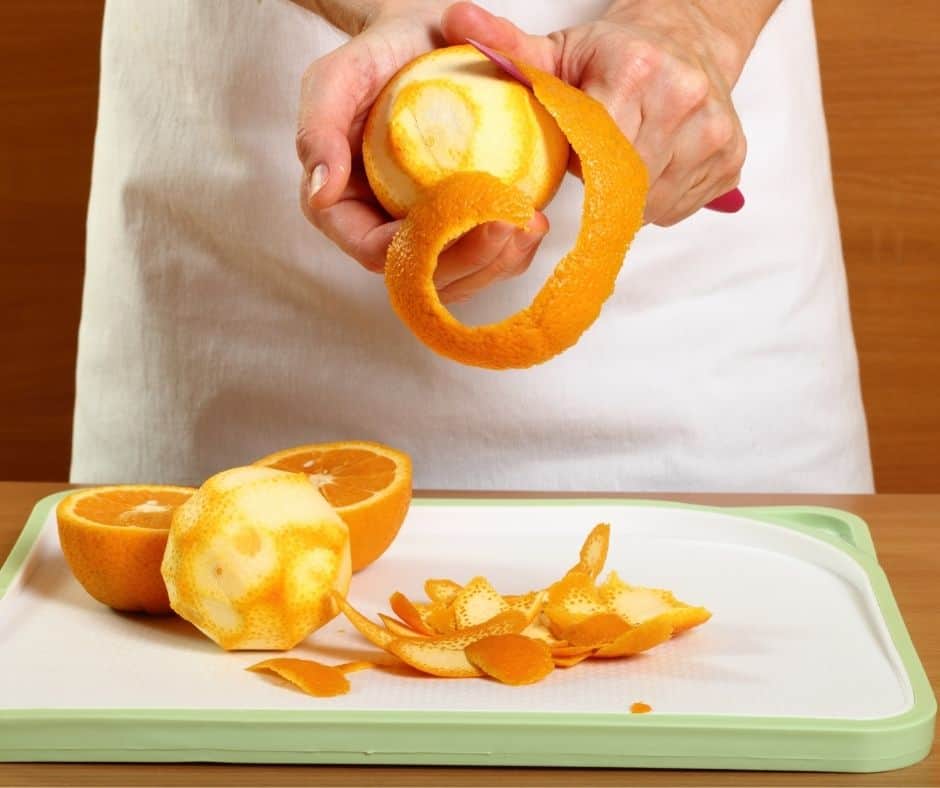 Before I get into making this citrusy and fragrant orange peel tea, there are a few important things I would like to cover first. 
Orange peels are safe to eat, but since most pesticides, waxes, and artificial dyes are sprayed onto the surface of the oranges, you should buy organic fruit so that the peels you use for making tea or in cooking recipes are free of chemicals. 
So, I recommend that you buy only organic, unwaxed produce if you plan to make this special, feel-better-get-better orange peel tea or use the orange zest in your dishes. 
Best Oranges To Use For Orange Peel Tea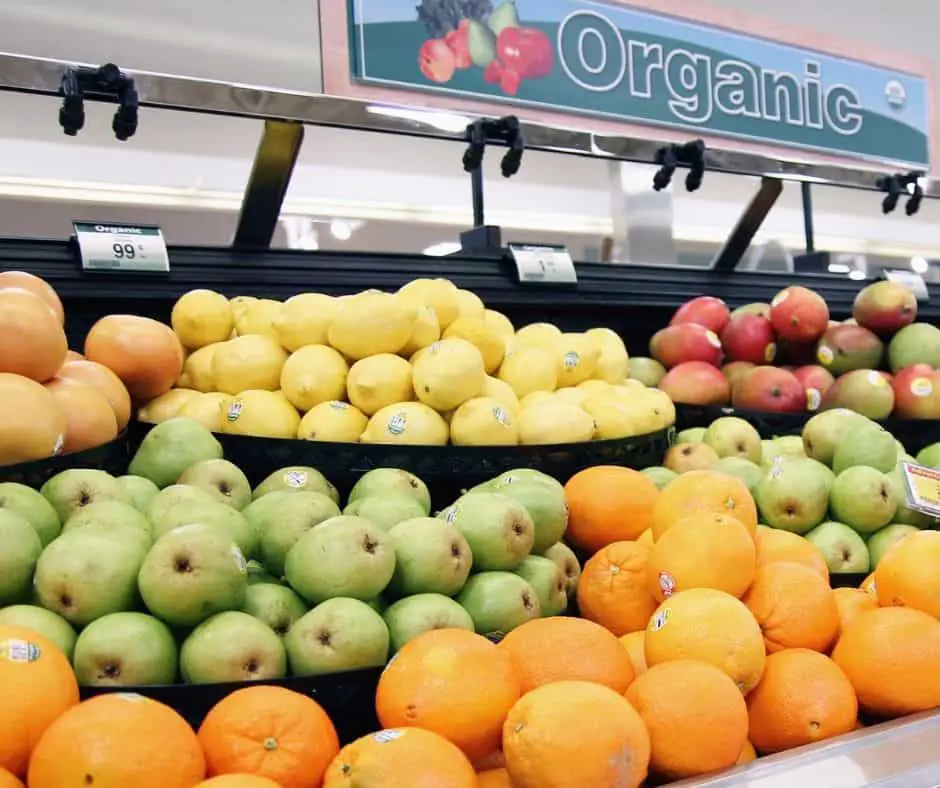 The most commonly available type of orange you can get in stores today is a Navel, Seville, and Valencia, all of which can be used to make tea. 
Indian and Pakistani Oranges (Kinnow) is also a good option for boiling. Its skin has a slightly different, more sour taste, and because it is a mandarin hybrid, it has soft, easy-to-peel skin.
How To Make Orange Peel Tea?
Here's a simple recipe for homemade Orange Peel Tea mixed with herbs and spices to create a potent, flavourful, and fragrant natural remedy.
Ingredients: 
1 Organic orange
12 oz (one large cup) of water
2 slices of fresh ginger
2-inch cinnamon stick or 1/4 teaspoon of ground cinnamon
1 Whole Clove (optional) for flavor and added aroma
Honey or stevia for sweetness (optional)
If you plan to drink this tea often and don't want to eat or waste all the leftover juice vesicles, then use this naturally dried orange peel below. 
TAP ON IMAGE TO VIEW PRICE
Directions: 
First and foremost, even if you buy organic oranges, wash them well using warm water. You can also dip your oranges in a medium bowl of warm water mixed with 3 tbsp of this all-natural, food-safe Fruit and Veggie Wash for extra cleanliness.
Then rinse under fresh warm water and allow them to air dry.   
If you don't have the citrus peeler tool, use a sharp potato peeler to form two 1/2 inch-wide by a 3-inch-long piece of orange peel.  
Keep the peeler close to the surface of the orange so that very little of the white pith is attached to the back of the peels. The pithy white pulp adds more bitterness to your tea. 
Using a pot or as a saucepan, bring water close to a boil.
When the water is about to boil, add 2-3 orange peels, clove, cinnamon, and a few slices of ginger. 
Then simmer for 10-15 minutes and let the potion cool.
Use the spoon to remove the peel, clove, cinnamon stick, and ginger.  
Add some honey or stevia to sweeten the taste.
Sit in a comfy chair with a blanket, and slowly sip your hot tea. 
Breathe in the tingly aromatic steam as you drink your tea. 
Relax and enjoy.  
While Orange Peel Tea isn't a cure-all, it's a well-known and well-loved beverage that is sure to help you feel better. And the beautiful thing is that you can revamp it to meet your own personal taste preferences!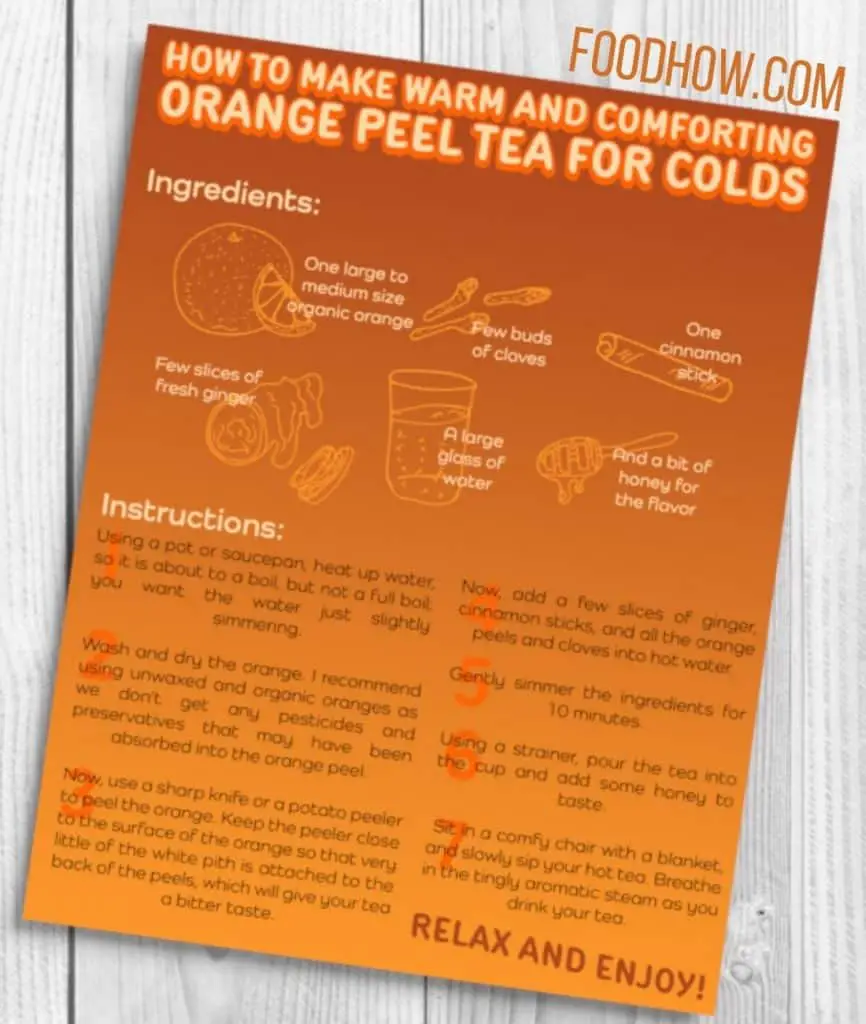 Variations:
You can add the boiled orange peels to your cup of green or black tea.
Add some other cold-fighting and detoxifying herbal teas to the mix like Echinacea, Elderberry, Hibiscus, and Nettle. 
Add a teaspoon of fresh lemon juice to give your brew a little more spice and zing. 
Add few slices of turmeric with some black pepper to increase the amount of nutrients absorbed.
Or, if you want a little more potential cold-fighting benefits, add some star anise for a delicious anise flavor and a licorice-like aroma!
You really can't go wrong by adding your favorite spices or sweetener, but just plain ol' steeped orange peels in hot water will give you all the benefits you need! Drink up! 
Steep Some Tea For Later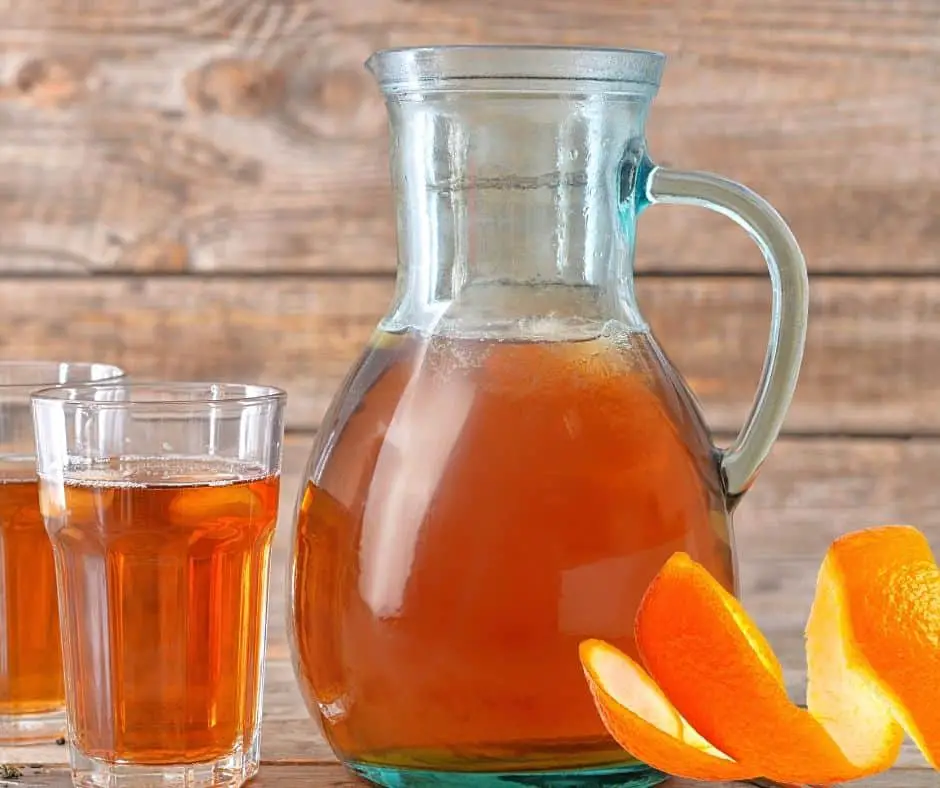 Bring 6 cups of filtered water to a boil in a pot.  
Turn off the heat and add the peel from one whole, large orange, four cloves, two cinnamon sticks, and eight thin slices of ginger.  
Let the tea simmer and steep for 15 minutes, then strain into a glass jar or quart-sized pitcher.  
Place pitcher in the refrigerator for storage.  
When you want some orange peel tea, you can pour some in a mug and heat it up in the microwave. 
Alternatively, you can pour your cold tea over a glass of ice and indulge in a refreshing drink. 
Orange Peel Tea Side Effects
While orange peel tea is not known to have negative side effects, moderation is always a good practice. While 3-4 cups of orange peel tea is a day is perfectly fine, having too much may lead to some gastrointestinal discomfort. 
Also, use organic fruit and carefully wash the oranges to reduce the intake of pesticides.
Did you know…
Orange zest can be used in cooking – Add it to cookie, muffin, and cake mix, add it to soups, salads, smoothies, and use it to season your stews and other savory dishes. 
You can also make orange marmalade or relish them candied.
Read Also: 6 Best Ways To Eat Ginger (Make The Most Of It)