As with most things in life, if you fail to plan, you plan to fail. Here is a round-up of 9 best free printable 1,200 calorie diet plans that will help you plan your meals, be more efficient and organized so that you can eat the right food at the correct times, in the right portions. 
There are many different kinds of diets out there, but arguably one of the most popular ones is the 1,200-calorie plan. As its name suggests, this caps the number of daily calories that can be consumed to 1,200, which is significantly fewer than what the average adult needs to maintain their current weight. 
A standard recommendation for adult women to trigger sustainable weight loss is to reduce calorie intake to 1,200–1,500 calories per day. For adult men, the daily calorie intake should be lowered to 1,500–1,800 calories to stimulate reasonable weight reduction.

healthline.com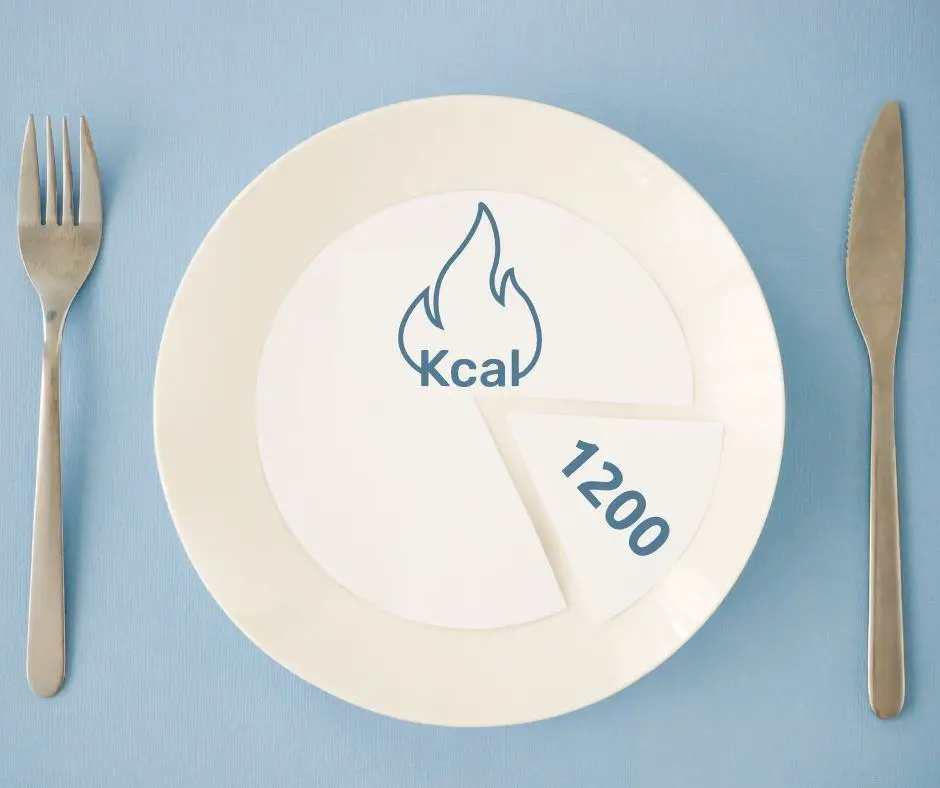 According to experts, the 1,200-calorie diet plan is considered effective and generally safe. When utilized properly, together with an active lifestyle this diet plan can promote rapid fat loss, allowing the individual to reach their desired weight quite fast. 
However, like most diets, it can be pretty tough to stick to only eating 1,200 calories in a day, especially given that this is the recommended low-calorie diet range (for women).
If you're struggling with this popular yet challenging lifestyle, then perhaps a focused printable diet plan can help you out and make your life a lot easier. Not only will it help you plan your meals, and give you a list of recommended foods, but it will also help you to stick to your diet so you can reach your goals faster.
With that, here are the nine best FREE printable 1200 calorie diet plans. They're straightforward and convenient to use. Just choose which one will suit you most, download or print them out, and have nutritionally well-balanced meals at your fingertips throughout the week without going over your daily 1,200 calorie limit. 
1. 1200 Calorie High Protein Low Carb Diet Meal Plan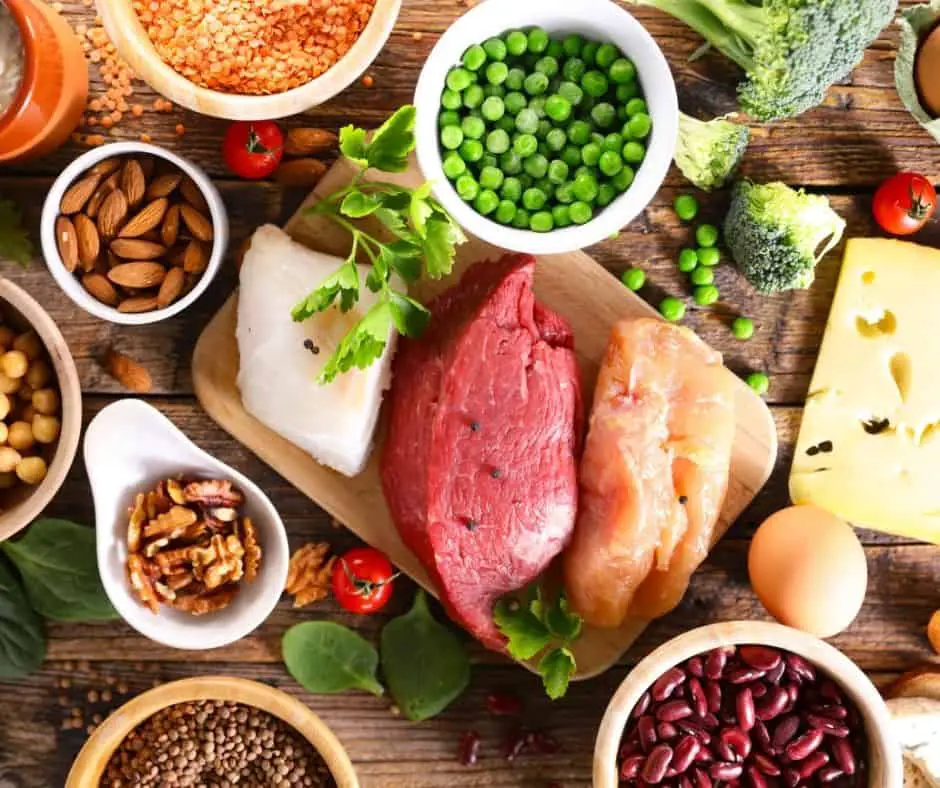 If you're looking to build muscle or simply feel more satiated with a high-protein diet, then this printable from Health Beet is the perfect one for you. 
In addition to having plenty of chicken and meat, the meals that it features are also incredibly diverse, which means that your taste buds will always find new flavors to enjoy. 
Besides a seven-day meal plan, this set of printables also includes a shopping list that has been niftily divided into four different sections – proteins, fruits, vegetables, and miscellaneous ingredients. 
This definitely made my grocery runs healthier, less stressful, and more budget-friendly! Plus, I no longer had to deal with worrying about which food items were going to expire soon. 
Get this FREE 1,200-calorie diet plan from Health Beet. 
Read Also: Sirtfood Diet Food List – (63 Foods that you can you eat on the Sirtfood Diet).
2. Flexible 1,200-Calorie Daily Printable Meal Plan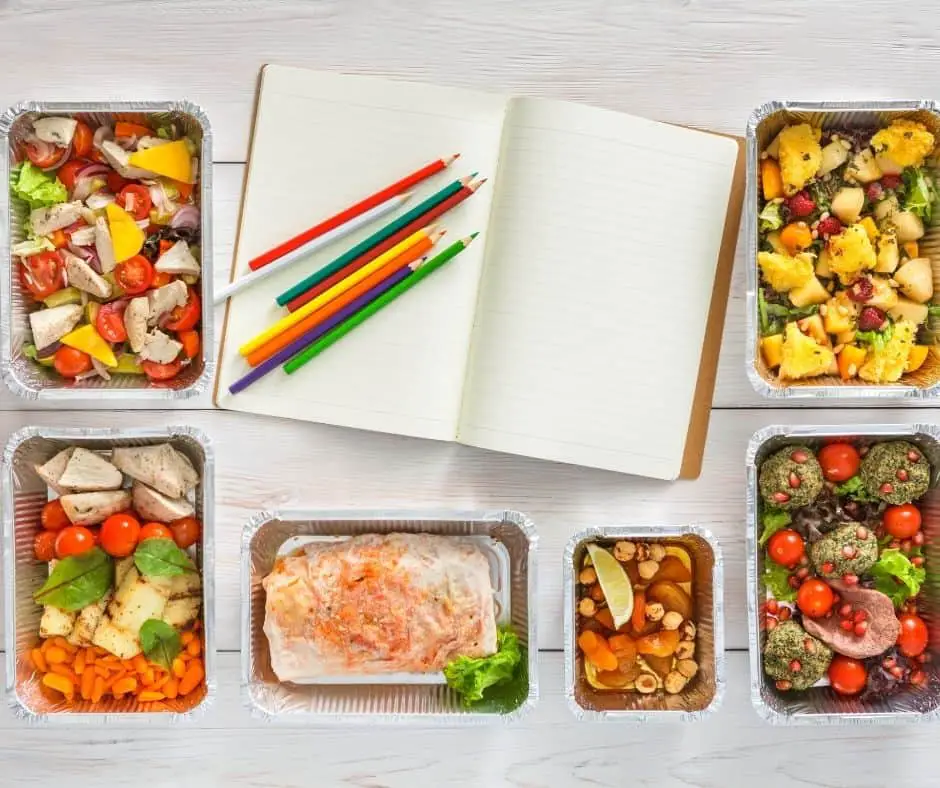 Trying to adhere to a strict diet means inevitably running out of ideas on what to cook and eat. This is the reason why meal plans are non-negotiable if you're planning on consuming only 1,200 calories per day.
This printable will make sure that your meals are diverse and healthy and eliminate the hassle of scouring the Internet for nutritious and tasty recipes. 
This PDF from Live Health Online contains a ton of delicious options for breakfast, lunch, and dinner and makes nutritious meal prep so much easier. There are even healthy snacks for you to choose from to help decrease your cravings and hunger and keep eating something that you may regret later. 
Unlike other printables, this particular one doesn't give you specific dishes to cook and prepare. Rather, it lists out different options, allowing you to adjust your meals to whatever it is that you want to eat that day. 
I was initially hesitant about this very "liberal" structure; however, I found myself immensely enjoying it after a few days. It is defiantly worth checking out.
Check out this FREE low-calorie meal plan at Live Health Online. 
Read Also: 11 Best Beetroot Smoothie Recipes For Weight Loss
3. Heart Health 1,200-Calorie Eating Plan For Four Weeks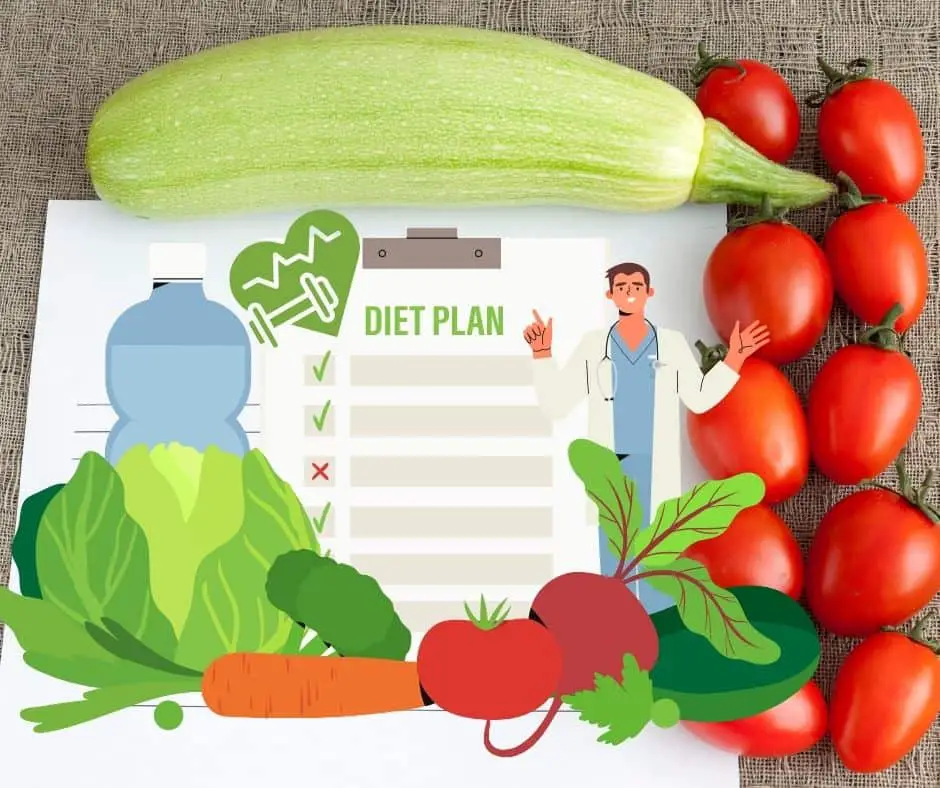 Weight loss may be one of the biggest reasons why people decide to restrict their daily food intake to 1,200 calories; however, boosting heart health is also a huge benefit to this diet. 
Taking advantage of both of these perks is the main goal of this meal plan from ARUP Laboratories. 
Developed by a team of culinary experts and licensed dieticians, it's designed to promote weight loss and reduce your risk for serious heart issues without compromising your desire for delicious food. 
The dishes included in this 1,200-calorie weight-reduction plan all have limited amounts of saturated fat, refined grains, and added sugars, which means that they're all incredibly healthy and good for your body. 
The plan also shares some tips for lowering sodium in your recipes.
They also include a wide variety of fruits and vegetables, all of which are flavored with different herbs and spices, enabling you to enjoy tasty meals without resorting to relatively unhealthy ingredients like saturated fat and trans fat and regular table salt. 
One of the best things about this printable is its "Let's Make it Work" section, which includes a lot of helpful tips on food swaps you can make without sabotaging your diet.
This PDF is very detailed, user-friendly, and well thought out; you can print it out through the link below. 
Print out this FREE weight-loss plan from ARUP Laboratories. 
Read Also: 13 Detox Soup Recipes For Weight Loss
4. Combined 1,200-Calorie Atkins-Keto Diet Plan Printable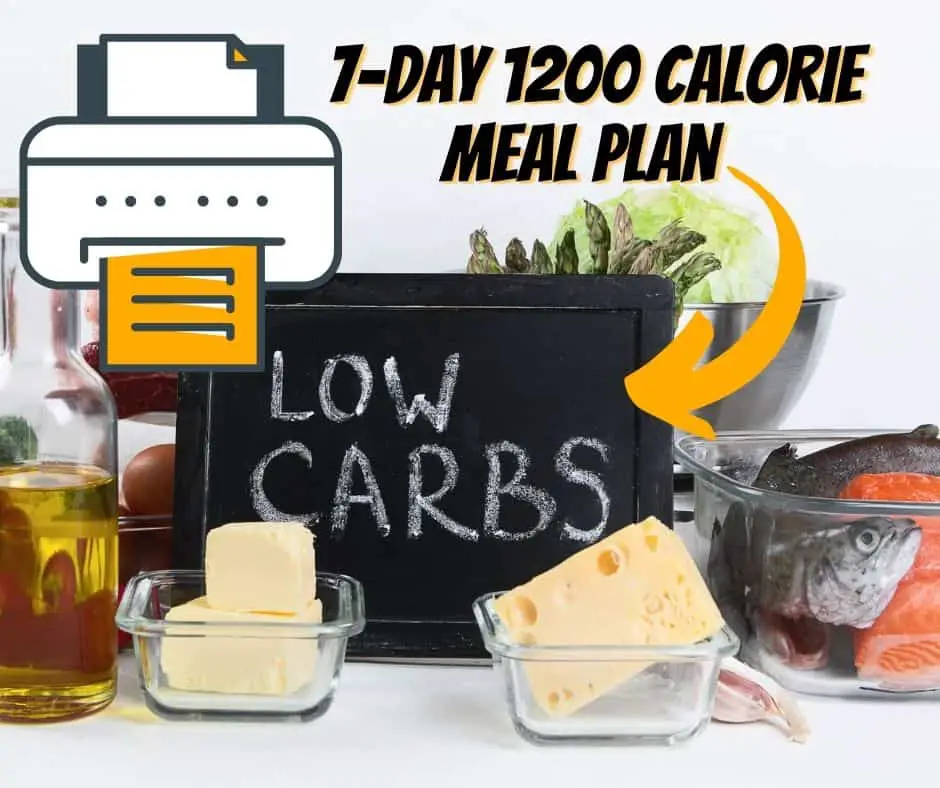 Limiting your daily food intake to 1,200 calories is also practiced by those adhering to either Atkins, Keto, or other low-carb diets. This is why many low-carb dieters will find this meal plan printable particularly useful. 
While desserts and snacks aren't included, it does feature a diverse menu of breakfast, lunch, and dinner, so you won't get easily bored eating the same few dishes every week.
For instance, I particularly loved the recipe for Match Green Tea Chia Pudding, which did not look very promising in the picture but turned out to be absolutely delicious. The Zucchini Hash Browns and Spicy Tuna Melt were both massive hits, as well. 
However, the best thing about this printable is that its recipes all allow for multiple servings. This made it easy to come up with dishes that didn't leave my family feeling like I was restricting their daily calorie intake as well.
Dinners were surprisingly satisfying, as well, despite them all being less than 500 calories. 
View this 1,200-calorie Atkins/Keto printable PDF from Eat This Much. 
5. 1,200-Calorie Vegetarian Daily Food Program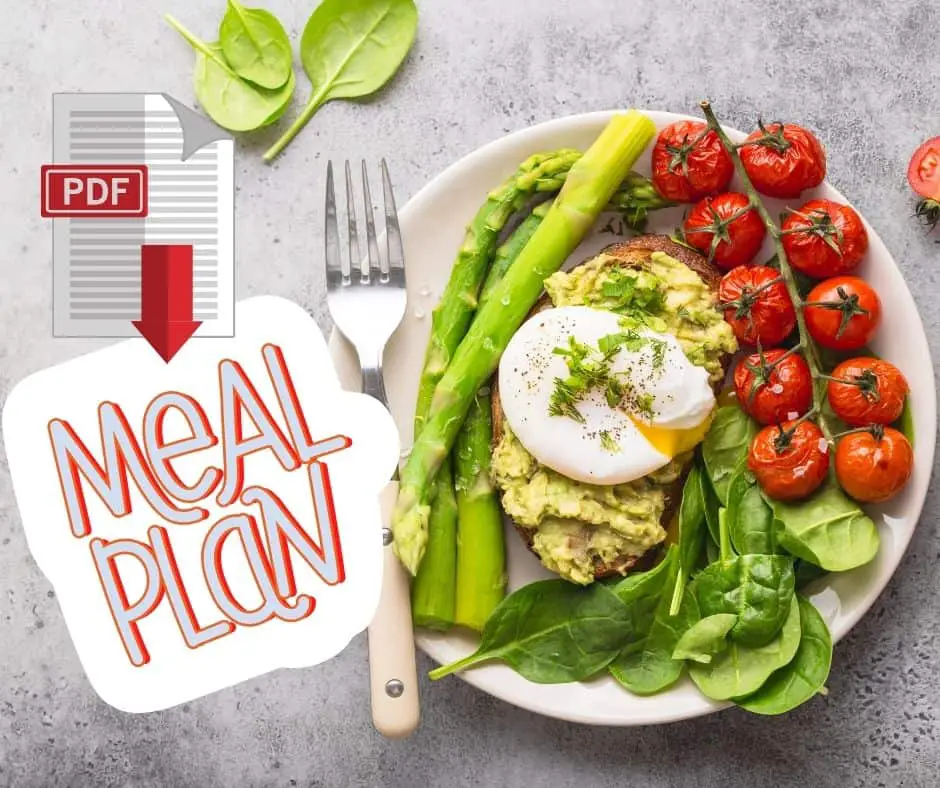 Sticking to 1,200 calories is tough enough as it is but being vegetarian adds a whole new set of challenges to this strict diet. However, careful planning – and this nifty printable – will enable you to whip up simple yet delicious meals that take into account both restrictions. 
Vegetarianism is often associated with bland food and plain vegetables; however, this meal plan proves this stereotype wrong by incorporating a wide variety of tasty dishes. 
For instance, the Spanish Omelette that I had for dinner one time was incredibly hearty and satisfying, while Cauliflower Fried Rice was was almost indistinguishable from a real thing. 
In addition to enabling people to easily adhere to a low-calorie vegetarian diet, this printable is also the perfect stepping stone for those looking to try out a vegetarian lifestyle. Not only are the recipes simple and convenient to make, but they're also dishes that nearly everyone is already familiar with. 
Read more about this vegetarian meal plan at Diabetes UK. 
Check Out These 5 Best Vegan Weight Loss Plans That Are Free And Easy To Follow
6. Printable Seven-Day Beginner Low-Calorie Keto Diet Plan
Diets require a ton of time, effort, and commitment, which is why many prefer to ease themselves into it rather than go all-out on day one. 
If this is what you're planning to do, then this printable is bound to become your new best friend! It consists of a week-long daily menu with recipes that are low-calorie and adhere to the Keto lifestyle. 
It may sound very restrictive, but this printable actually features a lot of meal options to choose from. 
My favorite was the Buffalo Chicken with Blue Cheese Dressing that I had for dinner on the second day, followed closely by the Low-Carb Pancakes with Sugar-Free Syrup that I enjoyed for breakfast the following morning. 
Check out this 7-day beginner meal plan at Ketogenic. 
7. Low-Calorie Weight Loss Meal Plan PDF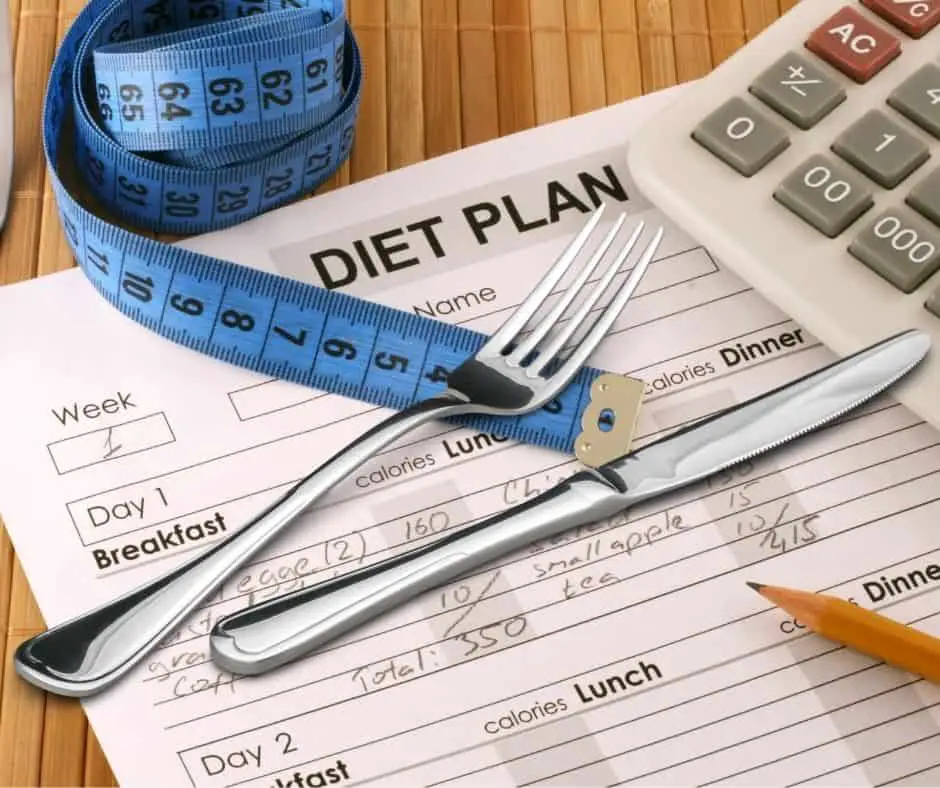 If sticking to 1,200 calories for seven days is too much for you, then perhaps it would be best if you start with this weekday low-calorie meal plan, which features a wide range of healthy yet tasty dishes. 
The portion size of each dish is significantly larger than the average diet's too, which is great if you prefer easing yourself into a new and highly restrictive lifestyle. 
For example, the Turkey Breast Wrap that I had for lunch on a Monday was so satisfying that I didn't reach for my usual afternoon snack at all. 
I also loved the Lean Beef Cheeseburger that I had on Wednesday night, which came with a refreshing Mixed-Leaf Salad that was so delicious, it could have been an entire meal on its own. 
The recipes included in this printable taste so good that you'll find yourself going back to them for weeks to come – I know I did! 
Download this 1,200-calorie diet plan from Be Active Australia. 
8. Printable (PDF) Gluten Free Daily Meal Plan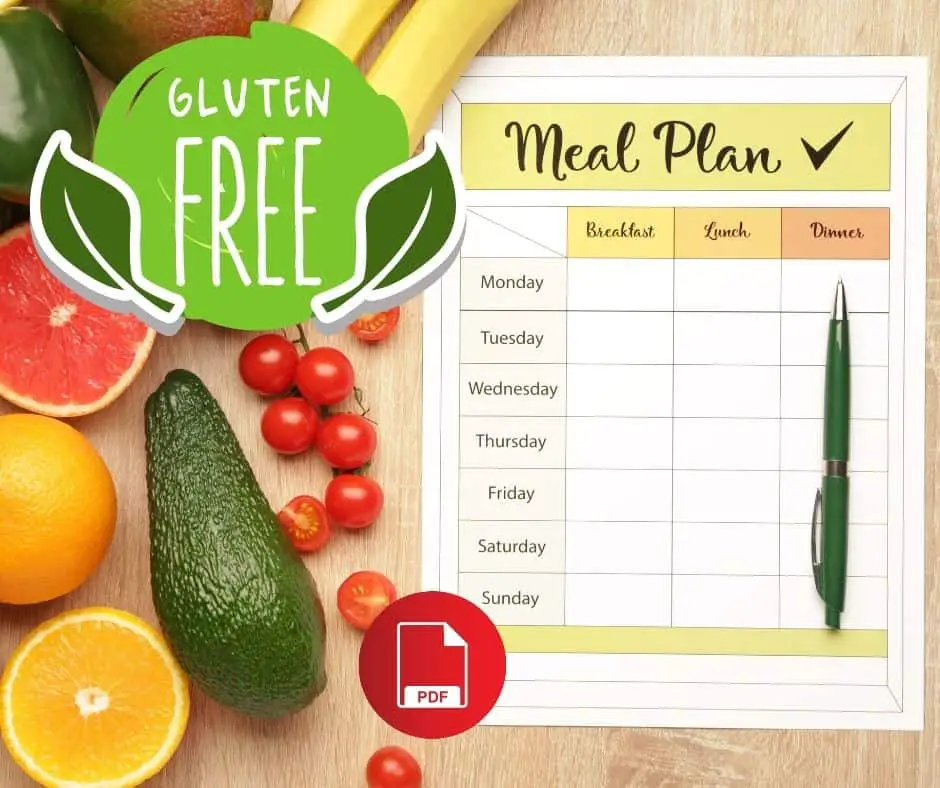 Gluten is a type of protein that most of us don't think about. However, people with celiac disease and those who are sensitive to gluten may suffer from serious health issues if they accidentally ingest it. 
This restriction definitely makes it hard for them to stick to a low-calorie diet, especially since this lifestyle sometimes calls for grains and pasta dishes. Luckily, this daily meal plan printable will resolve that problem, thanks to the diverse menu options that it offers. 
This printable may only provide meals for five days, but it's easy enough to mix and match the various dishes. 
Not only are the meals diverse, but they're also incredibly flavorful, so my taste buds were always in for a surprise.
My favorites were the Mushroom Omelet and the Green Meatball Salad, both of which featured gluten-free and highly-seasoned ingredients. 
Learn more about this printable gluten-free 1,200-calorie meal plan at Diet Meal Plan. 
9. Tailored Free Meal Plan For Weight Loss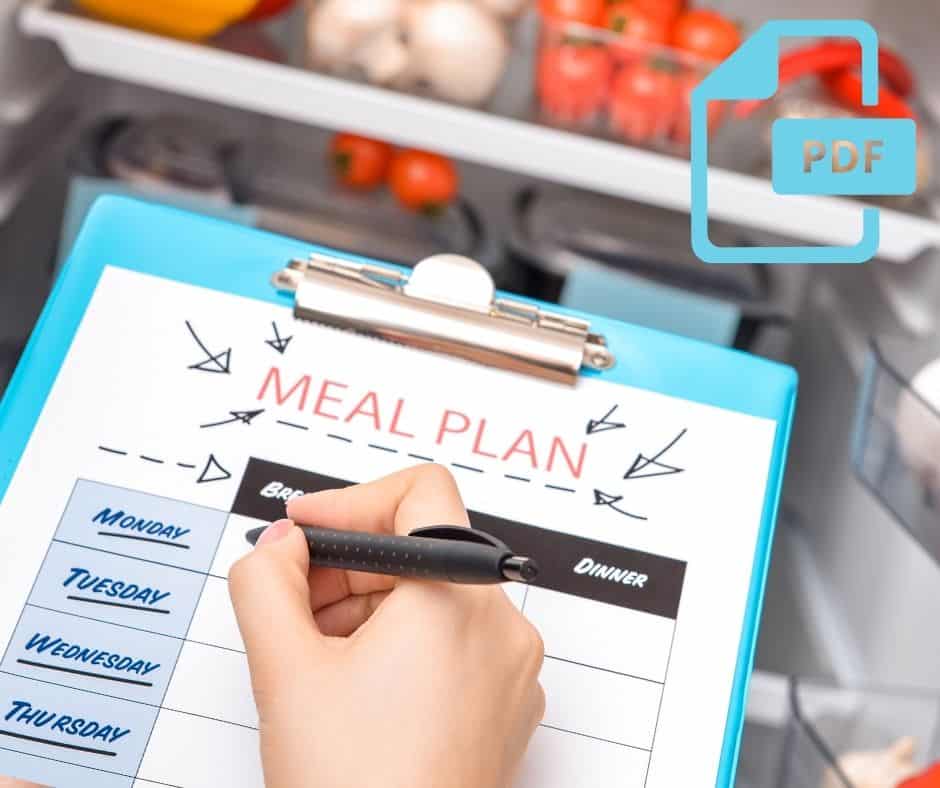 If you're looking to reach your goal weight without compromising on the flavors of the food you eat, then this expertly designed daily meal plan will be your best bet. 
Developed by a team of nutritionists, dieticians, and culinary aficionados, it consists of unique recipes that you'll definitely rave about for weeks to come. 
Another great thing about this meal plan is its clean and easy-to-understand structure. Some printables are complicated and poorly designed, which renders a lot of people unable to grasp how to use them properly. 
However, this particular one is very straightforward, so you definitely won't run into any trouble trying to decipher which meal is for which day. 
Given the many different options that this printable offers, choosing which dish I liked best was honestly tough. But I do have a special place in my heart for the Paneer Sabzi that I had for lunch one time due to its interesting textures and one-of-a-kind taste. 
I also loved having a bowl of fresh seasonal fruit as an afternoon snack, which is something that I'm going to incorporate into my daily routine more often from now on. 
Read more about this FREE 1,200-kcal weight-reduction plan at NDTV Food.
Read Also: 5 Best Detox Teas For Weight Loss