Rich and velvety cream cheese frosting is the classic finishing touch on a fresh, homemade carrot cake, but if you don't have or want cream cheese, then here are 15 sweet and fluffy carrot cake frosting alternatives you can use instead.
1. Vanilla Buttercream Icing
With a classic flavor that remains aromatic and elegant, vanilla buttercream is an all-time favorite that compliments the flavor of carrot cake without overwhelming its taste.
In the video below, I will show you how to make a classic vanilla buttercream frosting that is light, fluffy, spreadable, and doesn't dry out.
Ingredients:
2 teaspoons of vanilla extract.
One and a half cups or 340 g of room temperature butter.
2-3 tablespoons of milk.
6 cups or 680 g of powdered sugar.
Instructions:
Using a whisk or an electric mixer, whip the butter for about 10 minutes until light, creamy and pale in color.
While the butter is being mixed, sift the icing sugar. Sifting removes all the lumps and helps make the buttercream lighter and fluffier by adding more air.
Once the butter is light and pale, start adding the powdered sugar. Add one tablespoon at a time. Let the sugar fully blend in before adding more.
Once the sugar is mixed in, add the vanilla extract and keep mixing.
Now, add a little bit of milk to make the frosting bit lighter and more spreadable.
Mix for another few minutes and your buttercream is ready to be used.
Using a spoon or spatula, spread a generous layer of buttercream over the entire carrot cake. If you want to get really creative with your frosting, you can use a piping bag and different shapes and size nozzles for more detailed decorations.
Read Also: 7 Best Moist Carrot Cake Recipes In The World
2. Dairy-Free Cream Cheese Frosting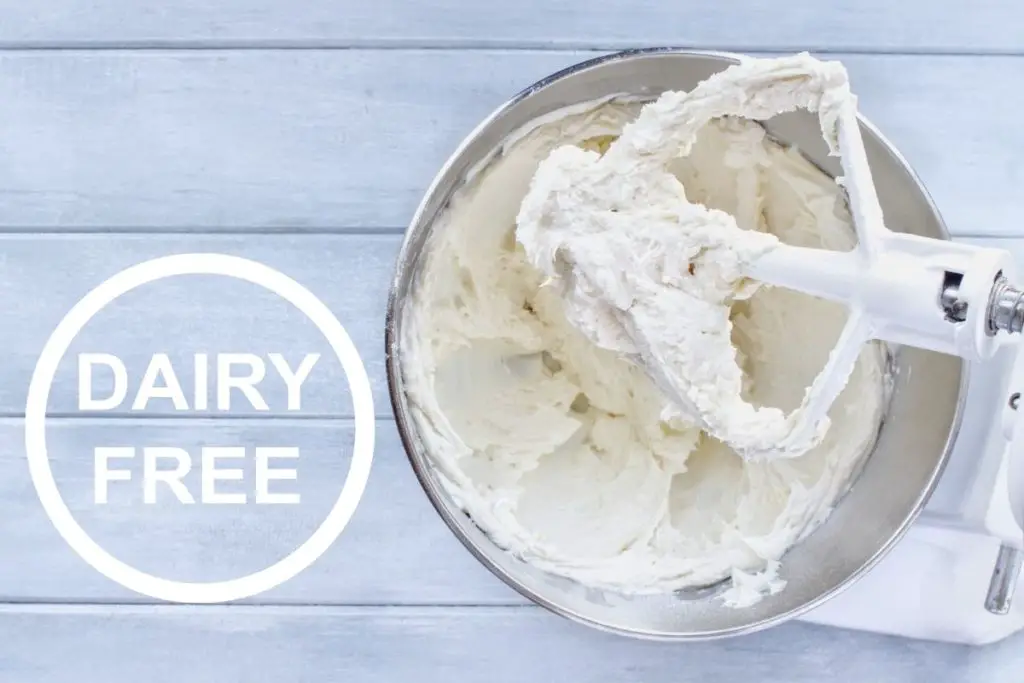 Perfect for those avoiding dairy on their diet, this simple alternative cream cheese frosting recipe feels just as delightfully tangy as the traditional ones, but much healthier.
Ingredients:
Softened dairy-free cream cheese.
Organic vegetable shortening.
Organic confectioners' sugar.
Pure vanilla extract.
Pinch of salt.
Steps:
Beat the cream cheese and coconut oil together in a large bowl until the texture turns smooth and creamy.
Slowly add in the confectioners' sugar and vanilla while beating on low speed for 30 seconds. After incorporated, switch to high speed and mix until smooth.
Chill in the fridge for 30 to 60 minutes.
Head over to Coconuts & Kettlebells for a detailed, step-by-step guide.
Read Also: How To Fix Lumpy Cream Cheese Frosting?
3. Two Ingredient Almond Butter Frosting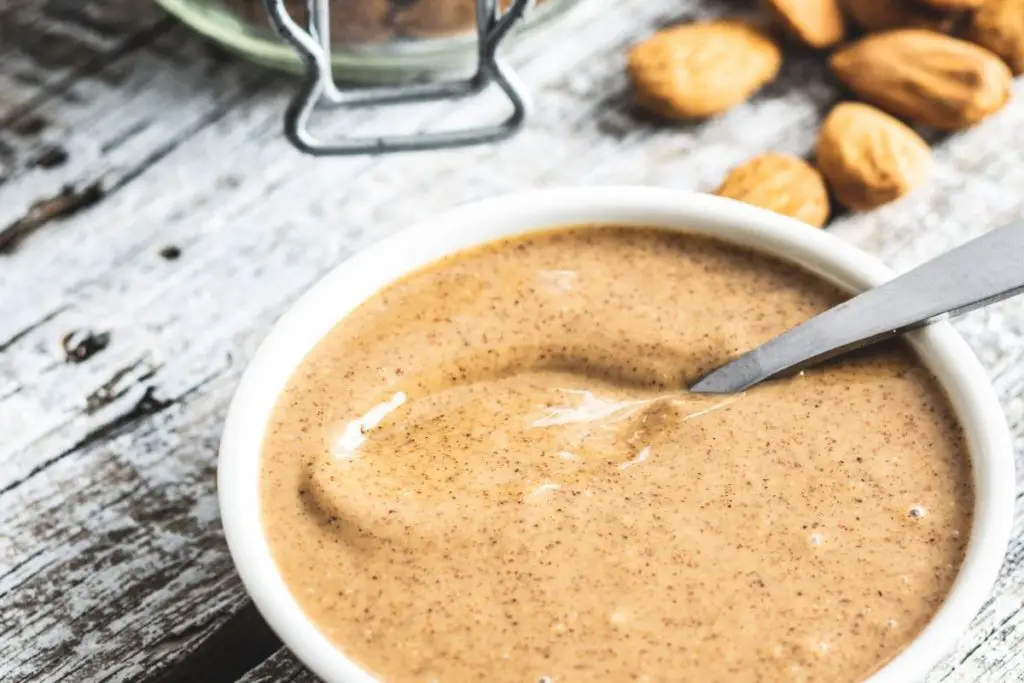 Keto-friendly, low in fat, and requires just two ingredients. This almond butter frosting might be the easiest recipe on our list, and the nutty flavor adds a perfect flavor profile to the often spiced carrot cake.
Ingredients:
Almond butter.
Powdered sugar, (optional).
Steps:
Soften the almond butter in the microwave for 15-30 seconds.
Slowly mix the powdered sugar in parts, adding as much as you need to reach the perfect smooth texture.
All-Purpose Veggies has a list of instructions and tips to enhance this recipe, take a look!
4. Tofu Cream Cheese Frosting
Cream cheese frosting without cream cheese? Yes, please!
Silken tofu has a smooth texture and neutral taste that enhances carrot cakes without disrupting the flavor balance. The subtle touch of coconut only enhances an already delicious frosting.
Ingredients:
Silken tofu.
Icing sugar.
Fine salt.
Lemon juice.
Lemon or orange zest.
Coconut oil.
Steps:
In a jug, use a hand blender to mix the tofu, apple cider vinegar, lemon juice, and one teaspoon of icing sugar.
After combined, add the softened coconut oil and mix until perfectly incorporated.
To turn it into the frosting, sift more sugar and incorporate it into the mix, blending carefully. Add the citric zest of your choice.
For complete instructions and more tips, visit Veggiegib.
5. Lemon Icing Cream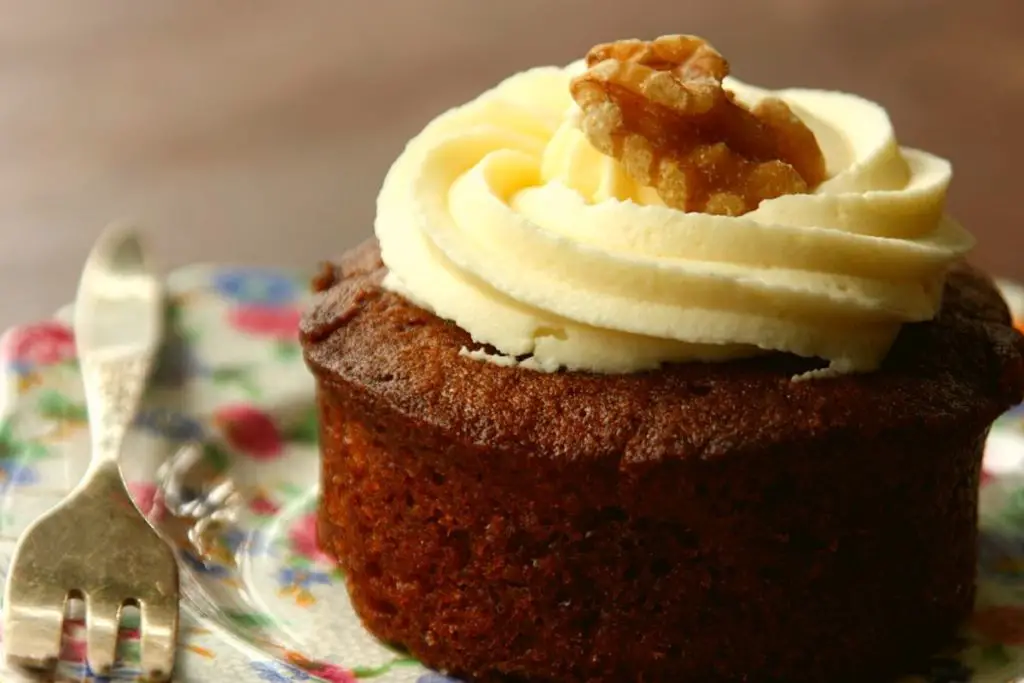 The slight acidic touch of this lemon icing cream adds that zesty tang carrot cakes cannot lack. Best part? It has a minimal ingredient list and takes less than 10 minutes to make.
Ingredients:
Butter.
Vanilla extract.
Confectioners' sugar.
Steps:
Beat all ingredients together in a bowl until the consistency is light and fluffy.
Adjust the consistency by adding more sugar or lemon juice, according to what you may need.
For complete nutritional facts and more details, visit All Recipes here.
6. Vegan Cream Cheese Frosting Without Cream Cheese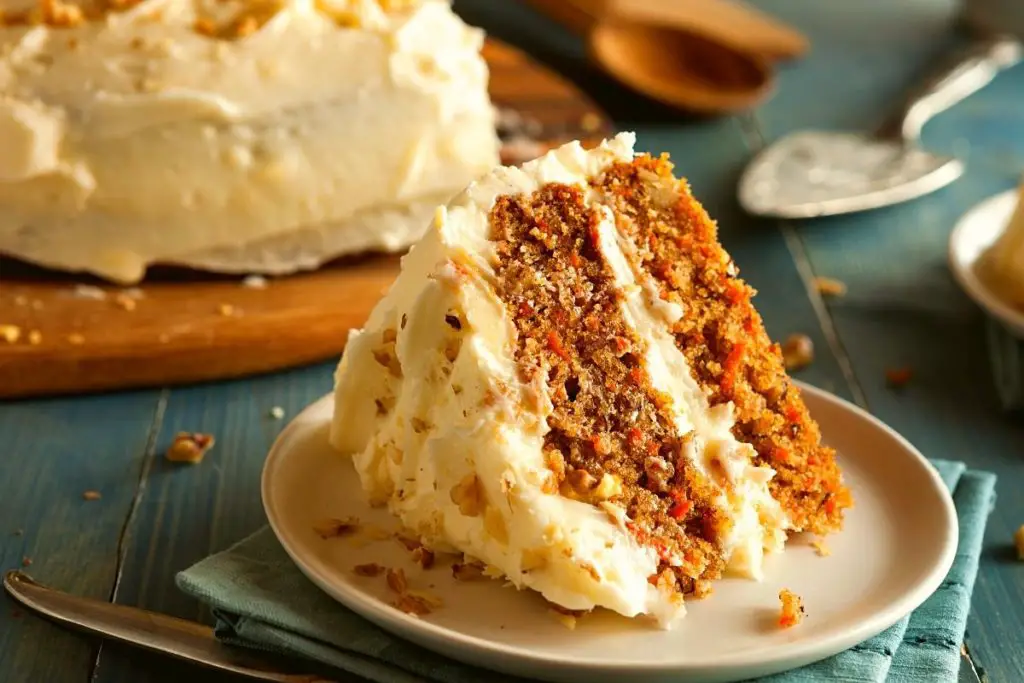 Another vegan alternative to traditional cream cheese, this unique frosting relies on cashews and coconut cream to create a luxurious spread that is sweet, savory, and delightfully tangy.
Ingredients:
Raw cashews.
Coconut cream.
Maple syrup.
Vanilla extract.
Lemon juice.
Apple cider vinegar.
Coconut oil.
Salt.
Steps:
Soak the cashews in boiling water for 20 minutes.
Dry the cashews and put them in the blender with the other ingredients, mixing until the cream is smooth.
Pour in a container and chill in the fridge for a minimum of 3 hours.
For the ingredients' measurements and detailed instructions, visit Heartful Table here.
7. Fluffy Peanut Butter Frosting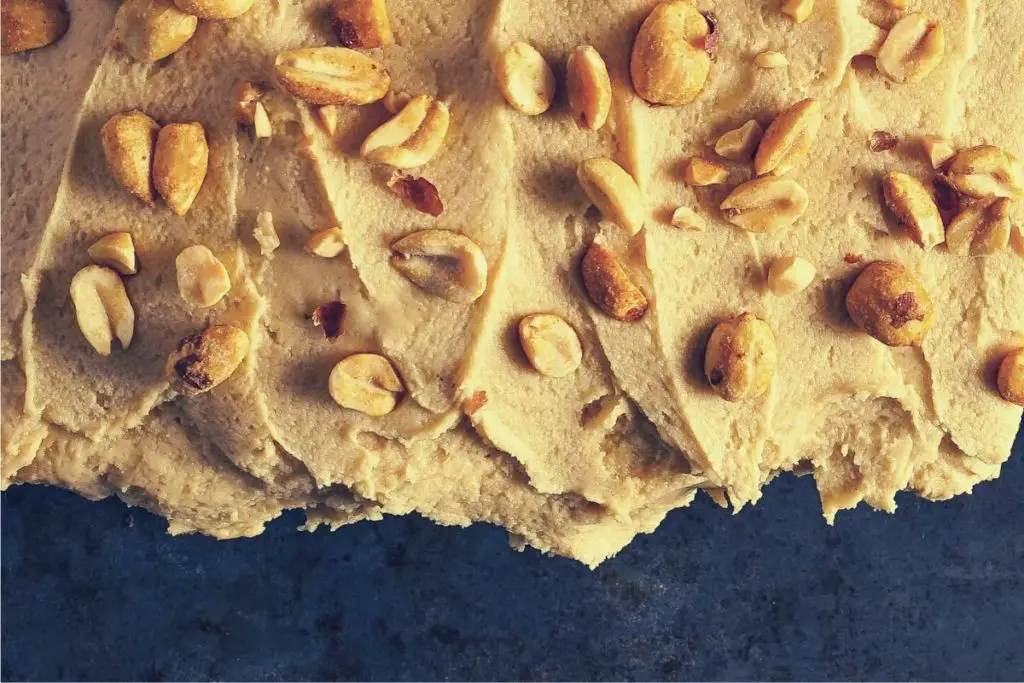 Few frosting recipes yield picture-perfect cakes, yet this option by All Recipes is just that—a beautiful and fluffy texture with a delicious peanut butter flavor bound to enhance the distinctive taste of carrot cake.
Ingredients:
Softened butter.
Peanut butter.
Milk.
Confectioner's sugar.
Steps:
Beat the butter and peanut butter together in a medium bowl until combined.
Gradually add the sugar until the blend thickens, then incorporate the milk, one spoonful at a time, until it reaches the desired consistency.
Unlock the full potential of this recipe by checking the complete instructions at All Recipes.
8. Coconut Cream Frosting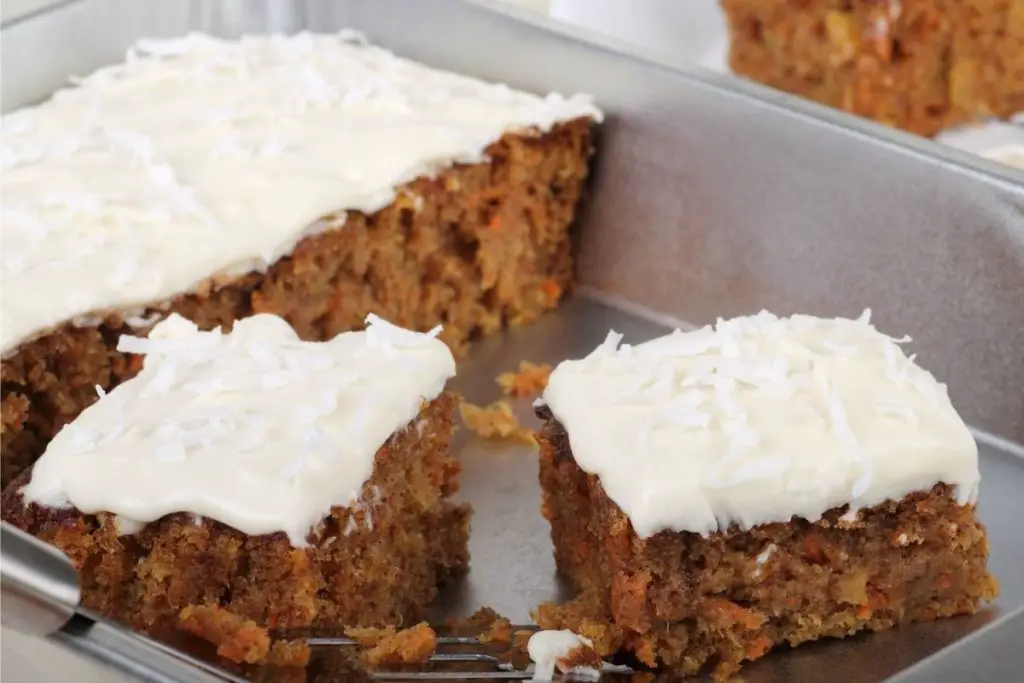 To enhance an already delicious carrot cake, consider coconut cream frosting—the solids of coconut cream act as butter would and create a smooth, spreadable texture that tastes just like tropical heaven.
Ingredients:
Unsweetened coconut cream.
Confectioners' sugar.
Vanilla extract.
Toasted chopped pecans.
Steps:
Add the coconut cream solids to a large mixing bowl alongside the sugar and vanilla.
Beat on low speed until the texture is creamy and has soft peaks.
Refrigerate for at least 30 minutes before using. Decorate with pecans.
Explore the tips and details of this recipe in Eating Well!
9. Whipped Cream Icing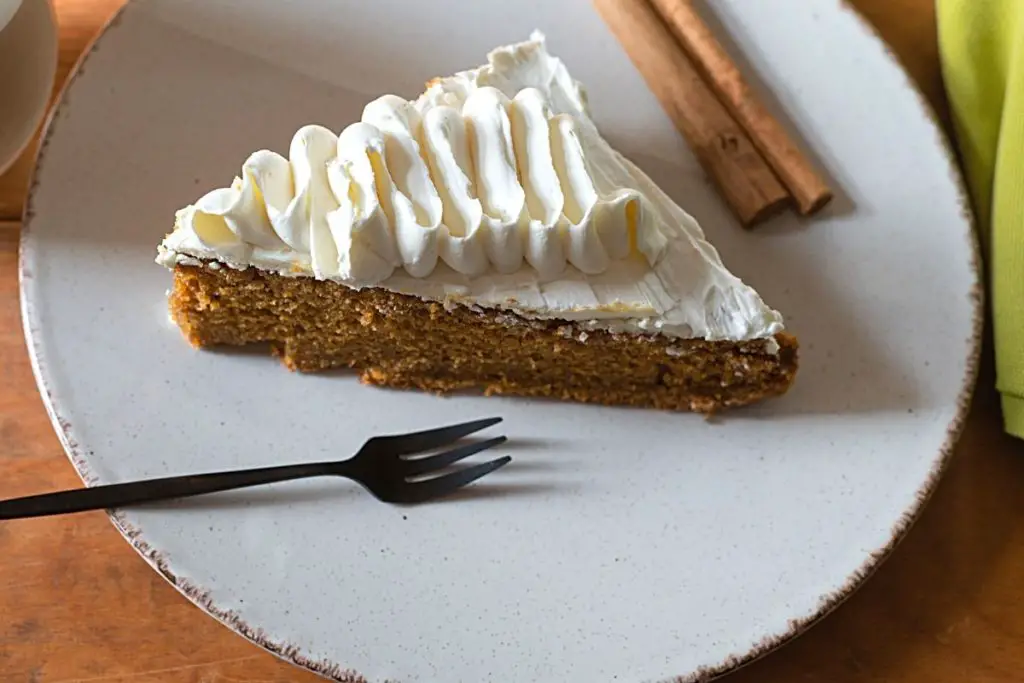 But this is not any whipped cream icing—it's one made with carrot cake Oreos. The whipped cream icing adds a lighter, airier touch that feels less rich but profoundly flavorful. Likewise, the oreo flavor matches the cake perfectly and adds a satisfying crunch to the icing.
Ingredients:
Heavy whipping cream.
Carrot Cake Oreos.
Powdered sugar.
Vanilla.
Steps:
Crush the carrot cake oreo cookies until fine.
Beat heavy whipping cream with the powdered sugar and the vanilla until you see firm peaks.
Slowly and gently fold in the crushed cookies.
For a more detailed ingredient list and set of instructions, visit Soulfully Made here.
10. Lemon Carrot Glaze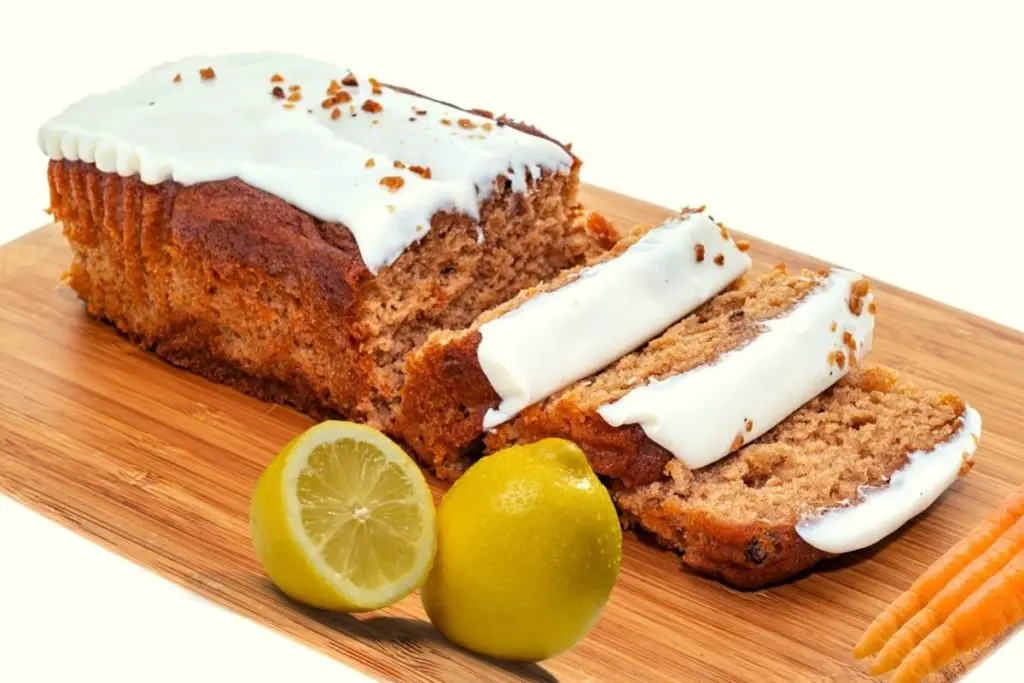 A classic lemon glaze with a twist. The citric zest of this sweet-and-sour mixture receives a surprising extra touch when you add finely-grated carrots, balancing out the flavor and making it a uniquely fitting match for a freshly-baked carrot cake.
Ingredients:
Lemon.
Confectioners' sugar.
Finely-grated carrots.
Steps:
Zest the lemon in a small bowl and extract the juice, setting it aside.
Add the sugar and grated carrots to the bowl, and add four teaspoons of lemon juice, whisking until smooth.
The rest of the instructions can be found at The New York Time's Cooking page here.
11. Fluffy Vanilla Frosting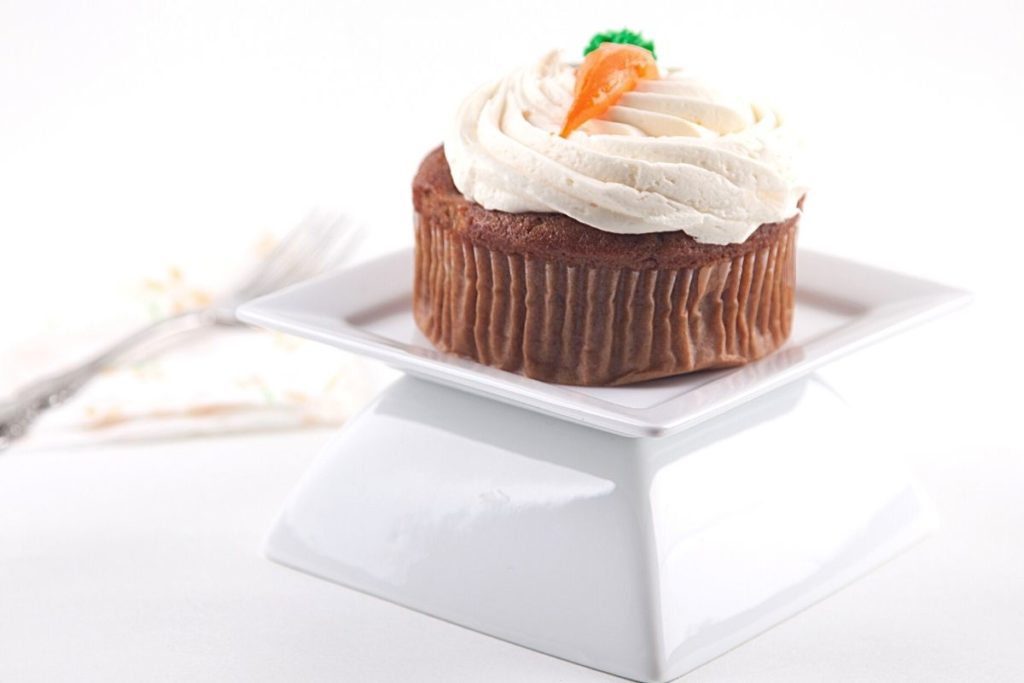 A unique frosting option in our list, this recipe by Recipe Tin Eats is silky, fluffy, and less overwhelmingly sweet than other traditional options. It relies on making a thickening roux with flour ahead of time, but the effort is worth it.
Ingredients:
Flour.
White sugar.
Milk.
Vanilla extract.
Pinch of salt.
Unsalted butter.
Steps:
Prepare a thickening roux with the flour, sugar, and milk until it reaches a custard-like consistency, then let it cool down.
Place the butter in a bowl and beat it until it turns a pale yellow.
Add the thickening roux slowly to the mix, beating it on medium speed until fully incorporated.
Add the vanilla and salt last, whipping until it holds soft peaks.
For detailed instructions on preparing the roux and the complete ingredient list, head to Recipe Tin Eats.
12. White Chocolate Frosting
Rich and smooth in texture, white chocolate also boasts a flavor that effortlessly matches endless cakes. Its creamy, slightly milky flavor profile matches carrot cake as quickly as the traditional cheese frosting does—with a lot less effort!
Ingredients:
White chocolate.
Butter.
Powdered sugar.
Vanilla extract.
Steps:
Melt the white chocolate and let it come down to room temperature.
Beat the butter in a medium-sized bowl until it turns nearly white.
Slowly drizzle in the white chocolate, folding gently.
Add the powdered sugar and vanilla, then beat for three minutes until it is all creamy.
The Best Cake Recipes has further information and additional tips; take a look here!
13. Chocolate Ganache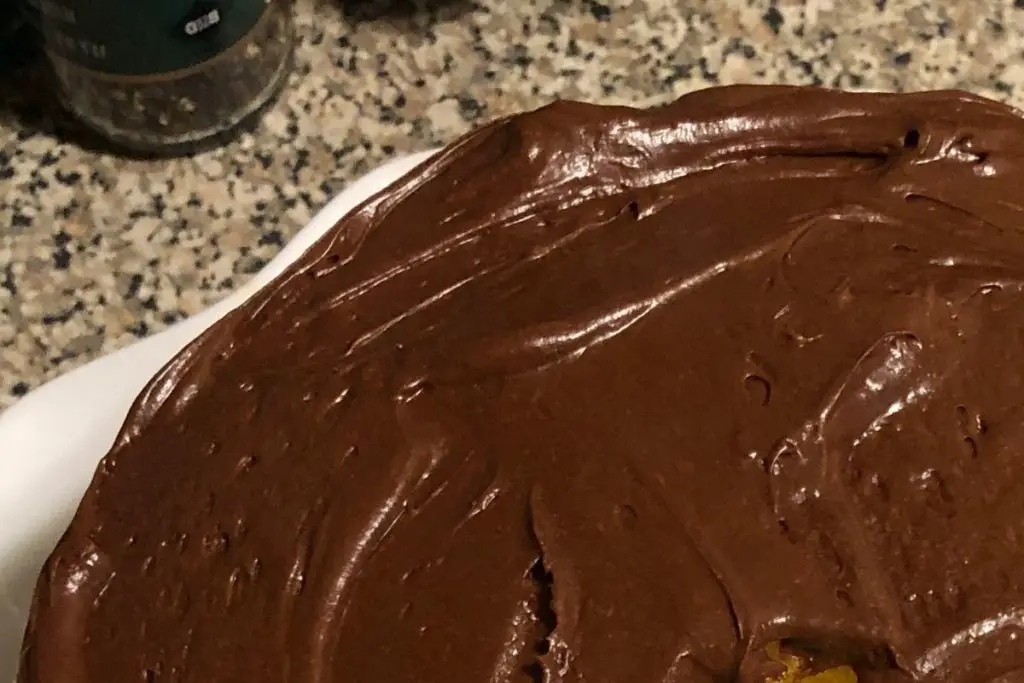 Rich and decadent, chocolate ganache is an all-time favorite frosting option for all desserts—why not include carrot cakes in the mix? Using dark chocolate adds a slightly bitter touch that balances any sweetness on your cake.
Ingredients:
Dark chocolate bar.
Cream.
Sea salt.
Steps:
Finely chop the chocolate.
Warm the cream on medium heat until bubbles start to appear on the sides, then pour the chocolate.
Stir until the chocolate melts and add the salt.
Let it cool.
Find additional information and some nifty tricks on improving the ganache at Honest Cooking.
14. Marzipan Topping
An underrated match made in heaven is that of carrot cake and marzipan. The nutty flavor derived from the almonds in the marzipan complements the slight earthy undertones of carrot cake, not to mention that it is a delight to decorate.
Ingredients:
Ready-rolled golden marzipan.
Apricot jam.
Chopped toasted hazelnuts.
Steps:
Cover your cooled cake with two layers of apricot jam.
Lay the rolled-out marzipan on top of the cake.
You can use stencils to decorate the surface as you see fit.
Cut Out and Keep has the full recipe and some fantastic decoration ideas; make sure to take a look!
15. Paleo Frosting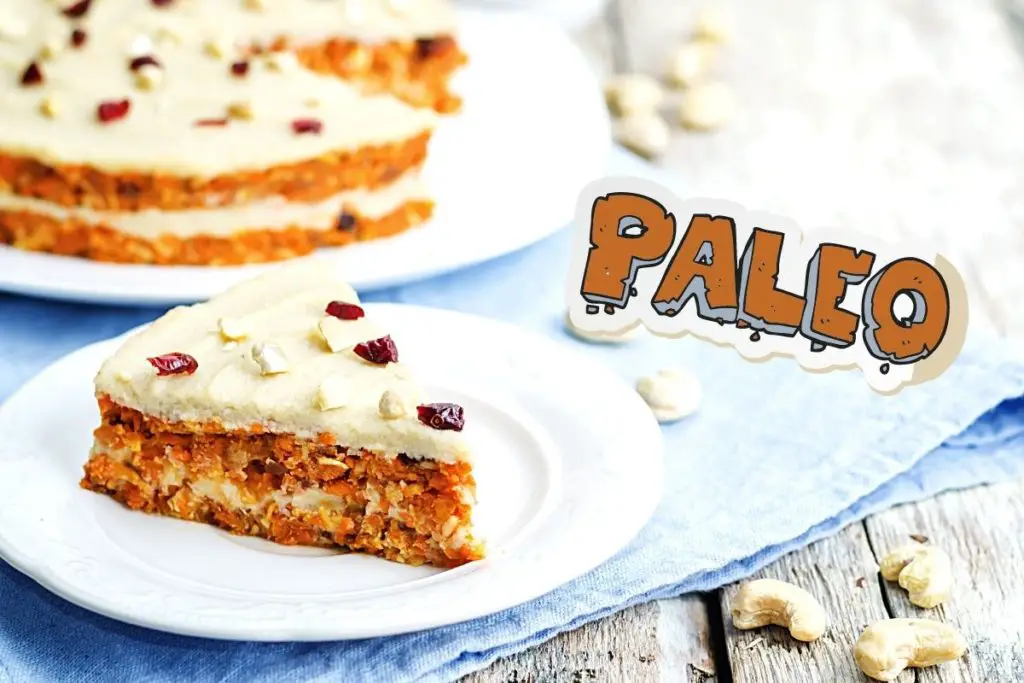 A dairy-free alternative for those seeking something similar to cream cheese, this frosting is distinctively different—it has lots of coconut, after all—but carries the same tangy flavor with a lot less sugar.
Ingredients:
Full-fat coconut milk.
Coconut yogurt.
Coconut oil.
Vanilla extract.
Pinch of salt.
Maple syrup.
Steps:
Extract the solidified layer of coconut milk and pour it into a bowl. Beat it until light and fluffy.
Add the rest of the ingredients and beat for no more than 10 seconds.
Let it rest and chill in the fridge for at least four hours.
Make sure to visit Texanerin Baking for the full recipe and additional details on using coconut milk for a perfect frosting.
In conclusion, experimenting with alternative frosting fillings can be a fun, delicious way to mix things up sometimes. They are a delicious carrot cake frosting alternative to the more traditional cream cheese frosting and can be made without cream cheese, using ingredients that you most likely already have in your kitchen.
Read Also: 12 Whipped Cream Substitutes (Store-Bought And Home-Made).