The best carrot cake is a moist carrot cake, but not all the recipes will produce the desired mouth-watering result. So, before you start baking, check out this list of the best moist carrot cake recipes in the world and discover their secret ingredients and baking techniques that make the carrot cake so incredibly moist and yummy.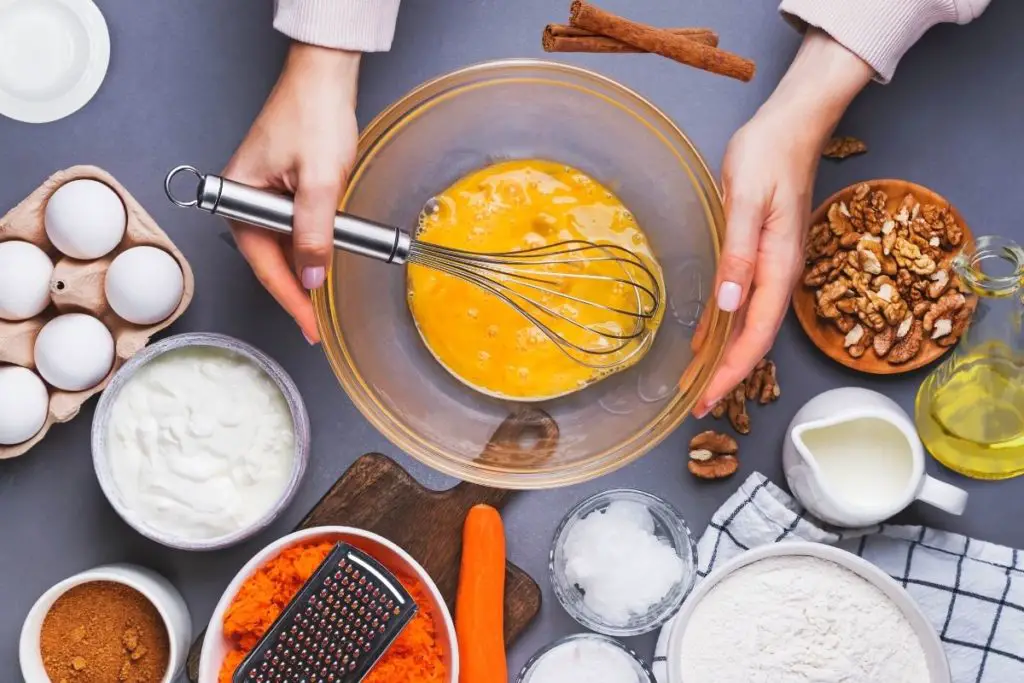 "Anyone who gives you carrot cake fresh out of the oven is a friend for life".

intothecookiejar.com
I have tried so many carrot cake recipes but most are dry, not moist. So, before I get into the best recipes, check out my take on a moist carrot cake recipe! The video below will show you how to make the moistest carrot cake in the world with my secret ingredient for extra moistness.
1. Easy Carrot Cake Recipe That Is Incredibly Moist
The concept of baking a cake from scratch can be intimidating for anyone unfamiliar with anything but box mixes. However, some recipes are so straightforward that you will swear off prepackaged options for good.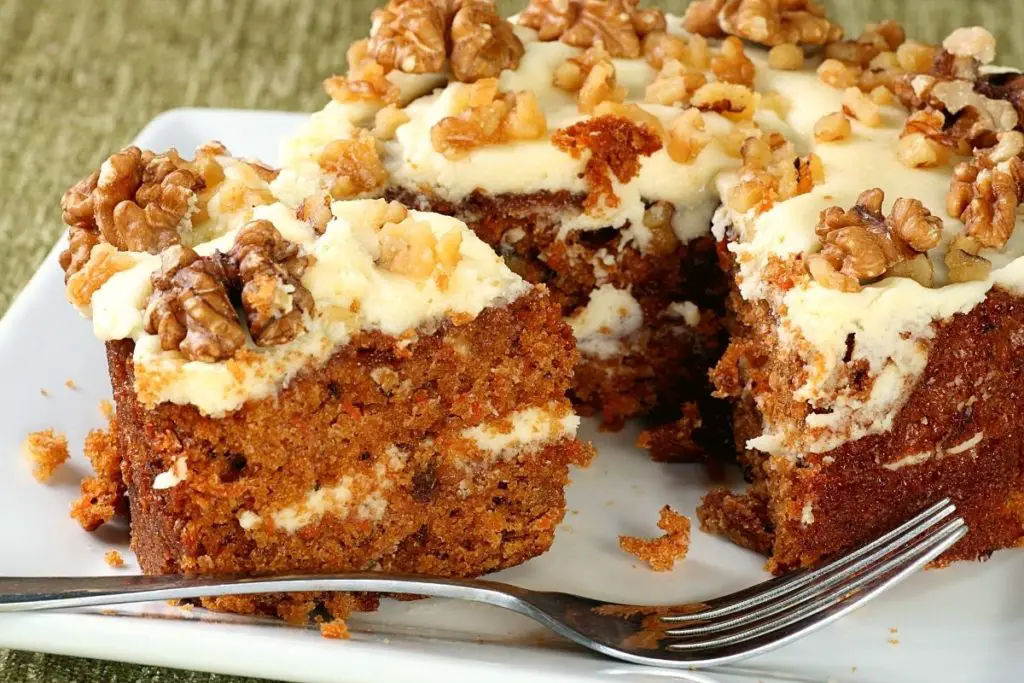 For example, Inspired Taste brings forward a most deliciously moist carrot cake recipe that is nonetheless perfect for beginners, children, or anyone who doesn't want to spend much time satisfying a craving. 
The ingredients are as basic as they come: all-purpose flour, baking soda, oil, sugar, eggs, Kosher salt, cinnamon, vanilla, and—of course—carrots. Lots of carrots. The recipe calls for oil instead of butter to add an extra layer of softness and a deeper moist texture. 
Best part? There is no need for complex mixing techniques—dry ingredients in a bowl, wet in another, and combine! For further details, make sure to visit Inspired Taste here. 
Did You Know? Although butter tends to make everything taste better, using oil in your recipe instead will give your cake a more superior texture, while the flavor stays largely the same. Cakes made with butter tend to have a denser or heavier crumb, while cakes made with oil are often perfectly crumbly and will stay moist longer.
2. Best Moist Carrot Cake With Cream Cheese Frosting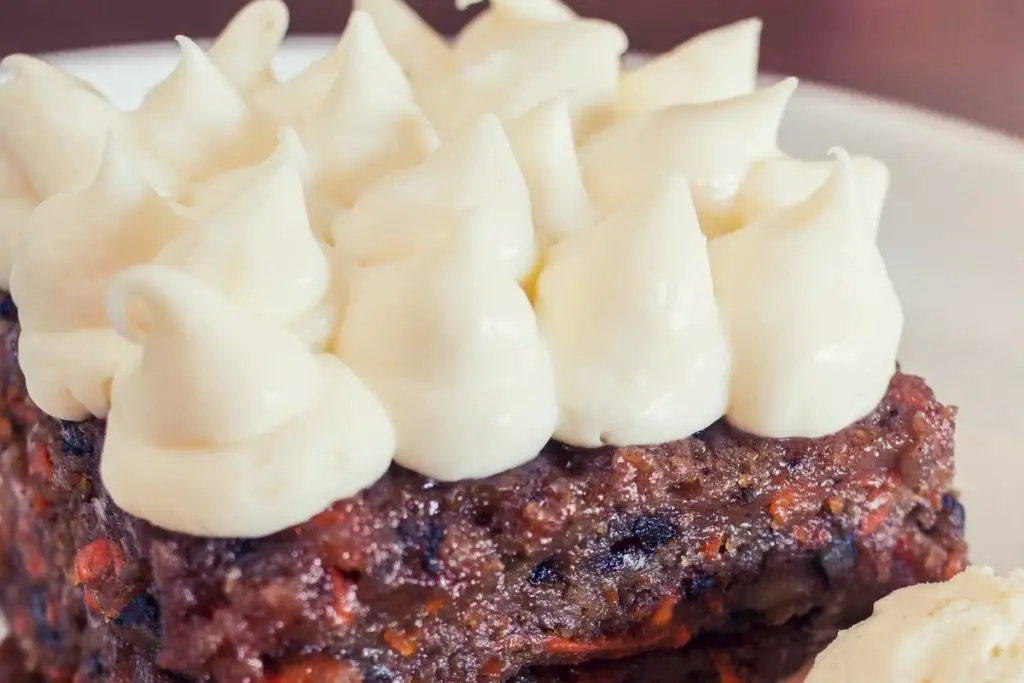 No one says a carrot cake has to be just carrots, right? The magic of baking lies in discovering wonderful flavor combinations that enhance one another, creating a unique experience on each bite. 
In that regard, Cookies and Cups bring forward an exquisitely moist carrot cake unlike any other in the world.
The soft and tender flavor of carrot meets pineapple's sharp and slightly acidic sweetness, with a touch of tropical coconut and the satisfying crunch of walnuts. The finishing touch? A layer of delightful cream cheese frosting. 
The cake's secret lies in the extra fruit pulp, which guarantees an extra touch of moisture and tenderness while providing complex flavor profiles. 
This exquisite and professional-like cake is easy to make and requires no more than just a little bit of time, old-fashioned mixing, and a hot fan-assisted oven; take a look at the full recipe and the instruction at Cookies and Cups. 
Did You Know? A simple way to improve the texture of your carrot cake is to use smaller shredding holes of your box grater to turn the carrots into small and fluffy pieces. This yields a smoother and more moist texture.
a small grater or food processor's grating attachment to turn the carrots into fluffy pieces. This yields a smoother texture and better flavor.
Read Also: 15 Carrot Cake Frosting Alternatives (Without Cream Cheese).
3. Famous Mary Berry Carrot Cake Recipe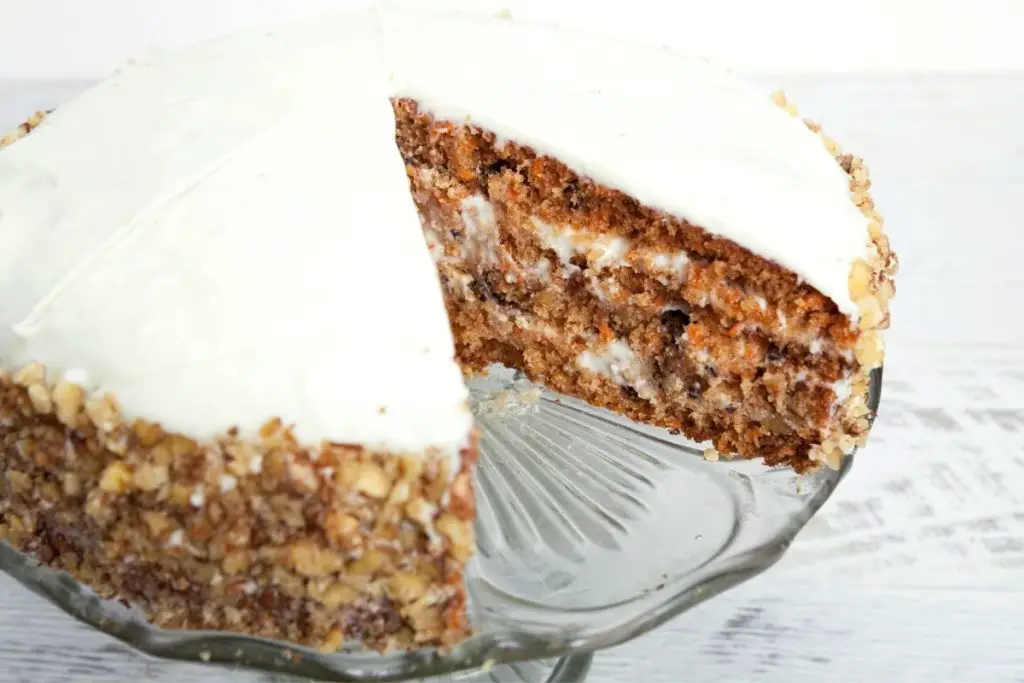 Famous British celebrity chef, food writer, and baker Mary Berry is well known for her super moist crumb and velvety cream cheese frosting. This time, we bring forward her carrot cake recipe—a delicious dessert with a sophisticated flavor and easy preparation.
Combining 200g of freshly grated carrots with 75g of chopped walnuts, the blend of textures and flavors will leave you anticipating the next bite.
The inclusion of mixed spices into the batter adds an extra warm touch that matches the moist texture. 
The special touch is, of course, the traditional cream cheese icing, but Mary Berry enhances the importance of only using full-fat cream cheese for the preparation.
For the full recipe and other additional baking tips, take a look at Love Food. 
Did You Know? To avoid carrot cake becoming too dense, forcefully beat the eggs with the sugar, then very slowly start adding the oil to the mixture.
4. Moistest Carrot Cake With Fluffiest Frosting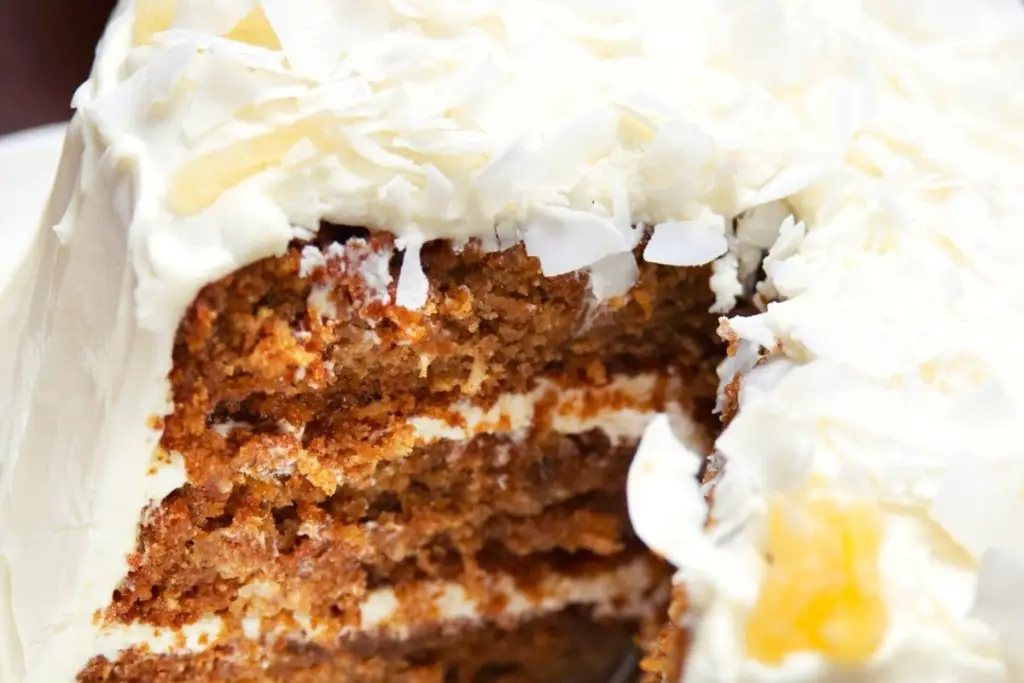 Although creativity is a mainstay while baking, sometimes we want nothing more than to rely on the warm comfort of classic flavors. A traditional carrot cake with a taste reminiscent of a home might be the best comfort food available, even more so if it remains moist and fluffy.
RecipeTin Eats provides just that—a carrot cake that is moist to the point of perfection while boasting of a deep flavor that is far less sugary-sweet than other versions of the dessert, as it uses fewer sweeteners.
The trick is using brown sugar, as it adds sweetness and an extra touch of moisture. The inclusion of pineapple juice alongside the pulp also provides natural flavors that make you rely less on sugar.
A deliciously fluffy cream cheese frosting tops the cake—literally and figuratively. 
To discover additional tips and tricks—as well as getting the full recipe—make sure to visit RecipeTin Eats!
Did You Know? To avoid rubbery and dense cake, it is important to take care not to overmix the batter. It is best if you mix just enough so that all of the dry ingredients are mixed in with the wet ingredients, then stop mixing and pour into the tin.
5. The Best Ever Carrot Cake Recipe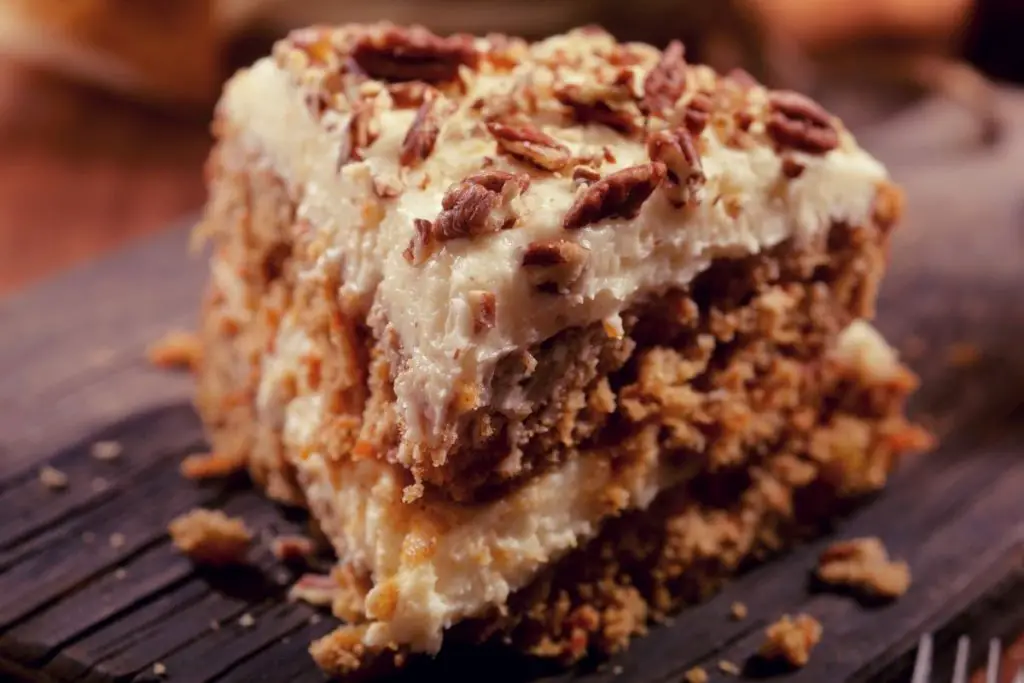 The Best Ever Carrot Cake Recipe? It sure sounds like a very ambitious title. However, Jenna from Butternut Bakery swears by it—and she is not wrong. Although tastes vary, there is no doubt that this recipe results in a moist cake with a rich texture and a warm, welcoming spiced flavor. 
But this carrot cake has a secret. Many other cakes rely on pineapple to add that extra punch of moisture. This one? Not at all. This recipe relies on Greek yogurt to add moisture and structure to create the most carrot-flavored carrot cake you can conceive. 
Add a freshly grated cinnamon stick, pinch of nutmeg, and clove, and the result is a warm spice carrot cake that you cannot get enough of.
To read the full ingredient list with detailed instructions, head to Butternut Bakery.
Did You Know? To keep your carrot cake perfectly moist be careful adding too many extra ingredients like dried fruits for example. Dried fruit will suck up too much moisture and can result in a drier cake.
6. Perfectly Spiced Carrot Cake With Extra Moistness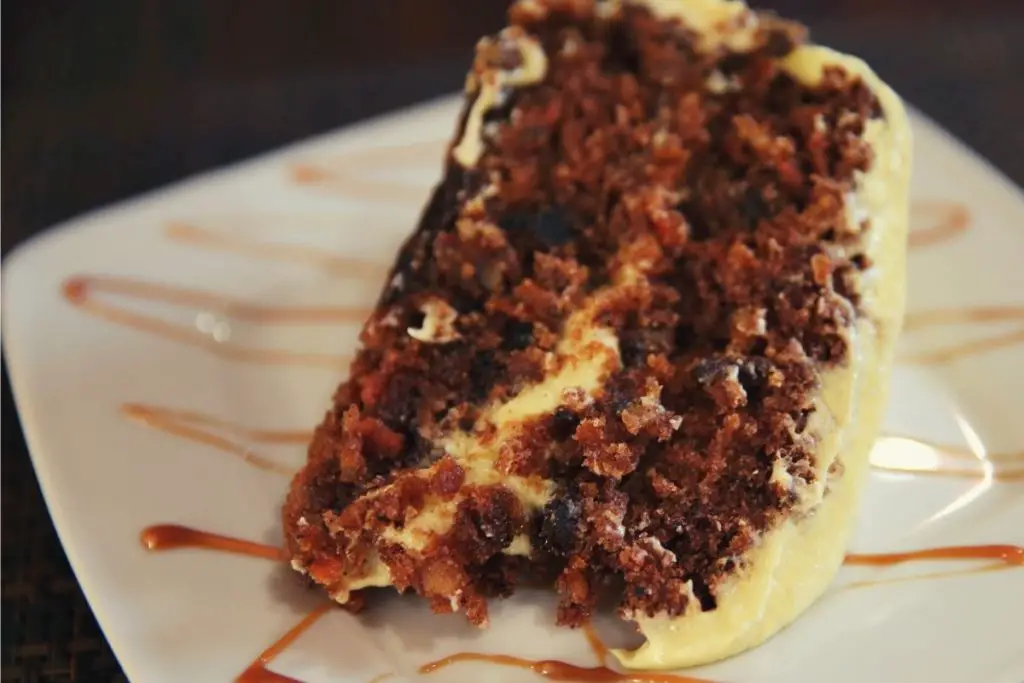 The trick to a perfectly moist cake is to figure out the right balance between moisture and structure—too much humidity will result in a messy cake that doesn't set, and too little will make the cake dry and rigid. 
Therefore, the secret is to add moisture without sacrificing structure, and this recipe by Sheryl from the Lady Behind the Curtain makes sure to balance both to perfection by adding as much moisture as possible. 
The inclusion of oil, coconut, and pineapple pushes moisture levels to the limit. Still, the inclusion of ¾ cup of buttermilk is what truly sets this recipe apart. 
Make sure to visit The Lady Behind the Curtain for a complete list of ingredients, instructions, and a few extra tips. 
Did You Know? If you're looking for a way to cut back on the oil in your carrot cake mix, add some applesauce. You can use it to make your cake more moist and delicious and not worry about the cake becoming too greasy.
7. Incredibly Moist And Soft Carrot Cake Recipe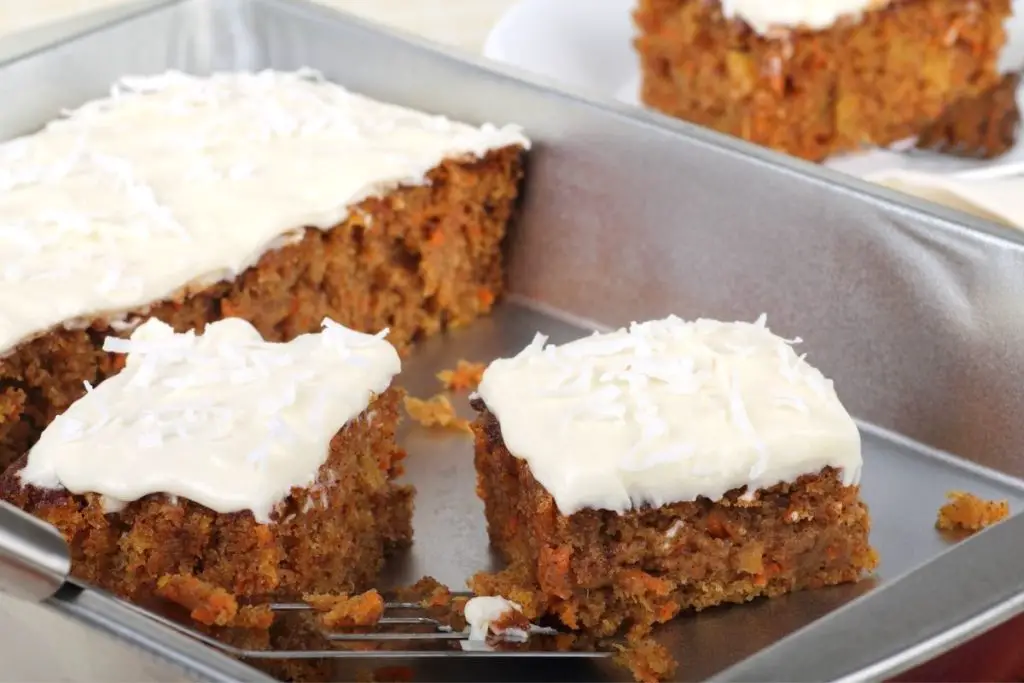 Last but not least, this recipe in this list that goes back to basics is the one shared by Easy Peasy Lemon Squeezy. This classic carrot cake recipe relies on the most fundamental ingredients to enhance that delicious carrot taste. No pineapple, no additives, just carrot. 
And sunflower oil is the trick to make the cake extra moist!
With a recipe that calls for basic ingredient blending without extra steps, this cake is a must-try for enthusiastic carrot cake lovers who don't want to make elaborate baking preparations during a relaxing afternoon.
Curious? Take a look at the instructions by Clare at Easy Peasy Lemon Squeezy.
Read Also: Are My Brownies Perfectly Gooey or Undercooked? (Achieving The Ideal Texture).
Found The Moistest, Tastiest Recipe Ever?
Each of these recipes explores the full potential of this all-time classic cake. Discover the one that suits your tastes and preferences more, and let it become the next Easter staple in your household.