There are two schools of thought when it comes to French fries: those who like them thick and those who like them thin. But what about the texture? Is there a difference between double-fried French fries and those that are only fried once?
So, let's look at why double fry French fries and how to do it correctly.
What Is Double Frying?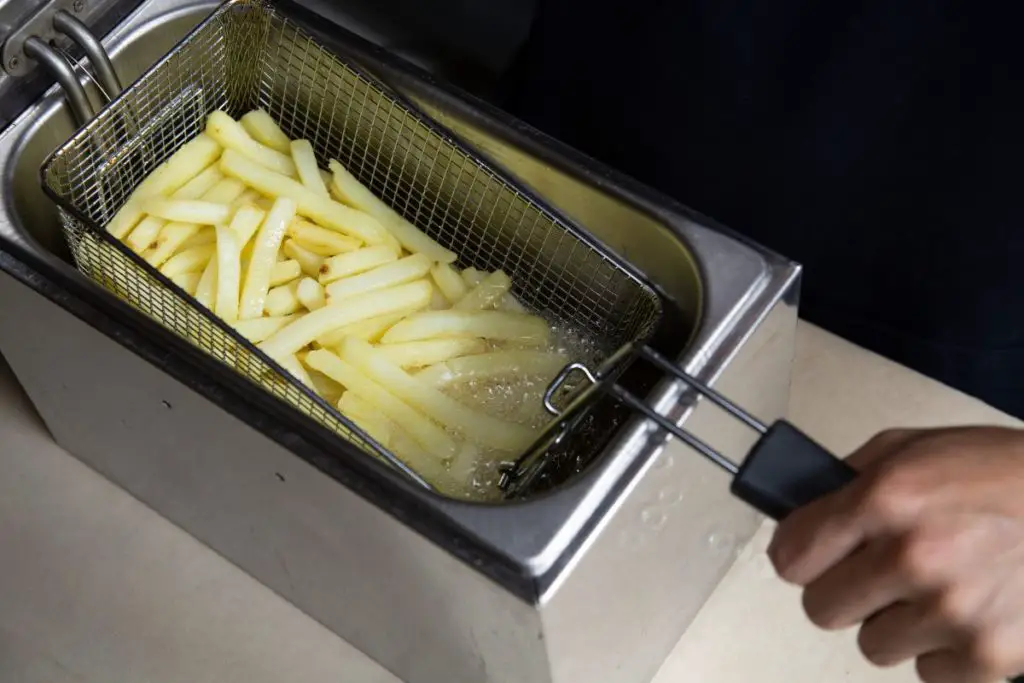 Double frying is exactly what the name indicates. It is a cooking method that involves subjecting the fries to two different frying processes, each slightly different, to produce a specific result.
Although the intricacies and details are as varied as possible, there is a standard procedure. First, double frying usually asks for the first frying process to be a bit gentler—cooking the fries in oil that is not boiling hot for a few minutes.
After taking the fries out, the second frying tends to call for much higher heat, and the fries remain in the hot oil until they turn crispy and into that beautiful golden-brown shade.
Benefits Of Double Frying French Fries?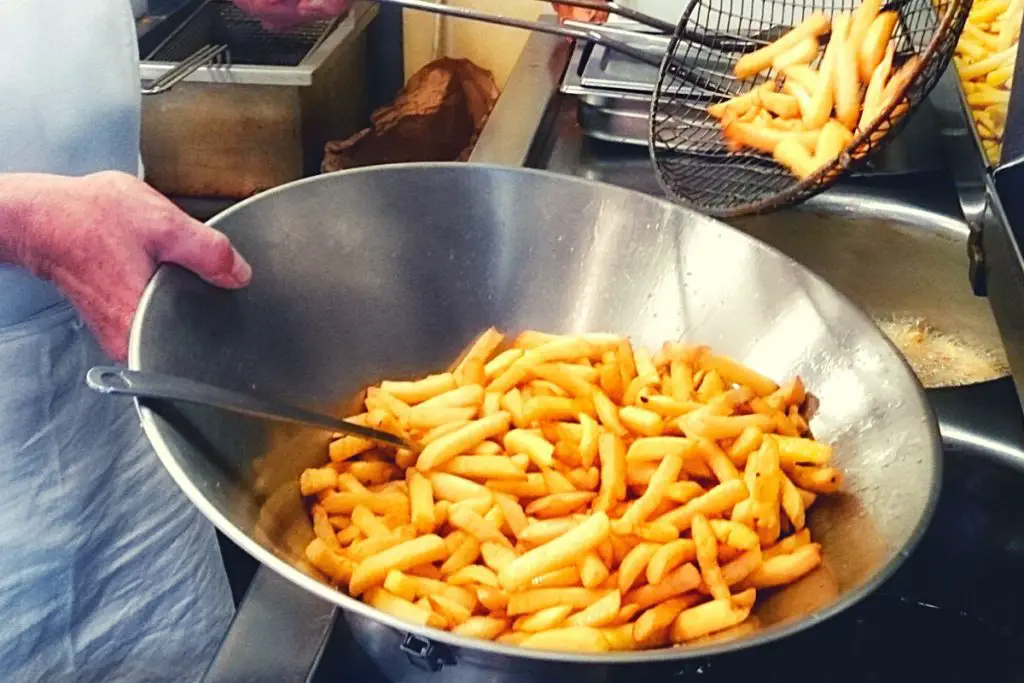 Believe it or not, even the experts have struggled with determining why double frying is such a standard for French fries. Curious about the reasoning behind this, J. Kenji López-Alt approached two of the most popular theories with a critical eye [1].
The first is that the first frying process prevents water from leaving the inside of the potatoes so that during the second fry, they can remain crispy outside while the interior remains protected, soft, and fluffy.
The second is that the first frying in lower heat cooks the potatoes to the center, while the following frying takes care of the crisp and browning.
The odds are that you have heard either of those theories and maybe you subscribe to one of them. However, after some careful studying, Kenji concluded that both approaches are wrong.
What it does, instead, is create a barrier that prevents the potatoes from crumbling down. That thick outside layer is a perfect shade of golden brown and can hold a crisp texture for hours after the fries cool down.
What Is The Science Behind Double Frying?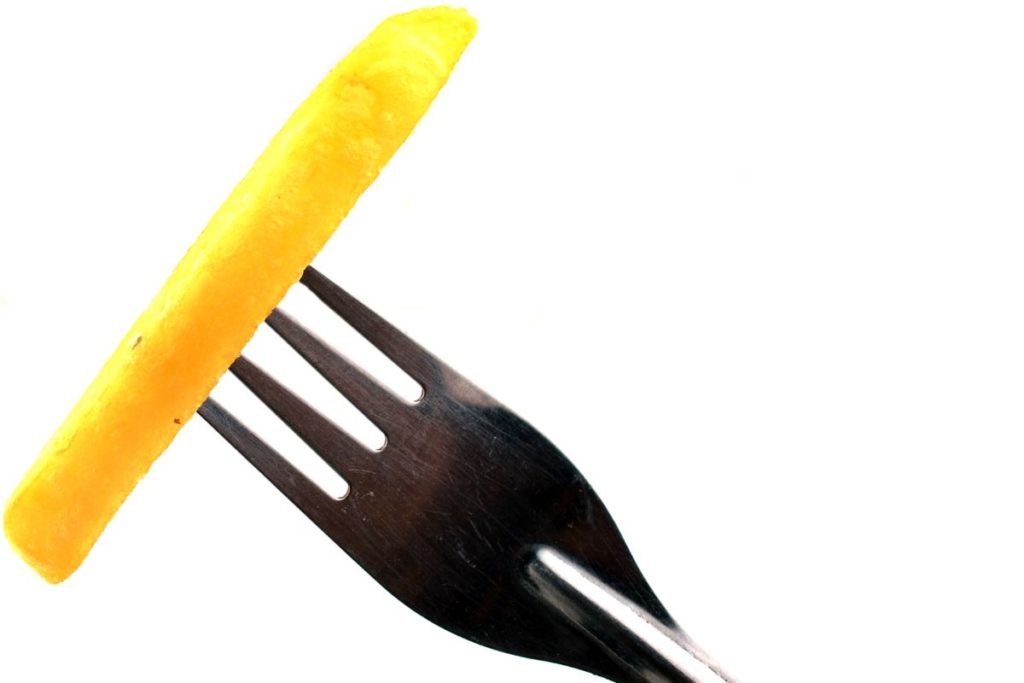 Alright, let's try not to get too scientific here, but it all boils down to the molecular structure of potatoes.
Potatoes have two types of moisture in them—water molecules that are deeply bound to the potatoes and water molecules that are much looser.
During the first fry, the looser molecules quickly evaporate and make way for the oil to work its magic within the potato. This process activates the potato's starch, creating a gel-like coating around the outer layer that reinforces it. It is an armor, a shield that can hold its structure tightly while the inside of the potato gets to remain soft and fluffy [1].
You cannot get this effect by just parboiling the potatoes beforehand since water will never reach a temperature high enough to create that thick, solid outer layer made of gelatinized starch.
How To Double Fry French Fries?
The most important part of the double frying process is having a food thermometer. It can be an oil thermometer or an instant-read one, but ideally, you need a device that can help you monitor the oil temperature as you fry.
Naturally, you can double fry French fries even without a thermometer, but your results will never be as exact and precise as they would with one. You would be winging it, basically.
First, you need to prep your French fries. Cut them to the desired length and thickness, and let them soak and rinse in water according to the technique that works best for you—salt, vinegar, or sugar.
Once your potatoes are ready, heat the oil in a fryer or wok pan to 350°F (177°C) and drop them in the oil, stirring occasionally for approximately five minutes, until their color shifts to a pale blond with tiny bubbles coating the surface [2].
Check out the complete list of the best oils for deep frying at home!
Take them out and rest on a baking sheet with paper towels to absorb the excess oil.
Now get ready for the second fry by heating up the oil to 425°F (218°C) and proceed to place the potatoes inside to cook again [2]. They should cook until they turn golden brown and crispy, which will take approximately three minutes.
After the second frying, all you need to do is to season, and the fires are ready to eat.
Read Also: How To Tell If Oil Is Hot Enough To Fry? (6 Proven Methods).
Do You Need To Double Fry Frozen Storebought French Fries?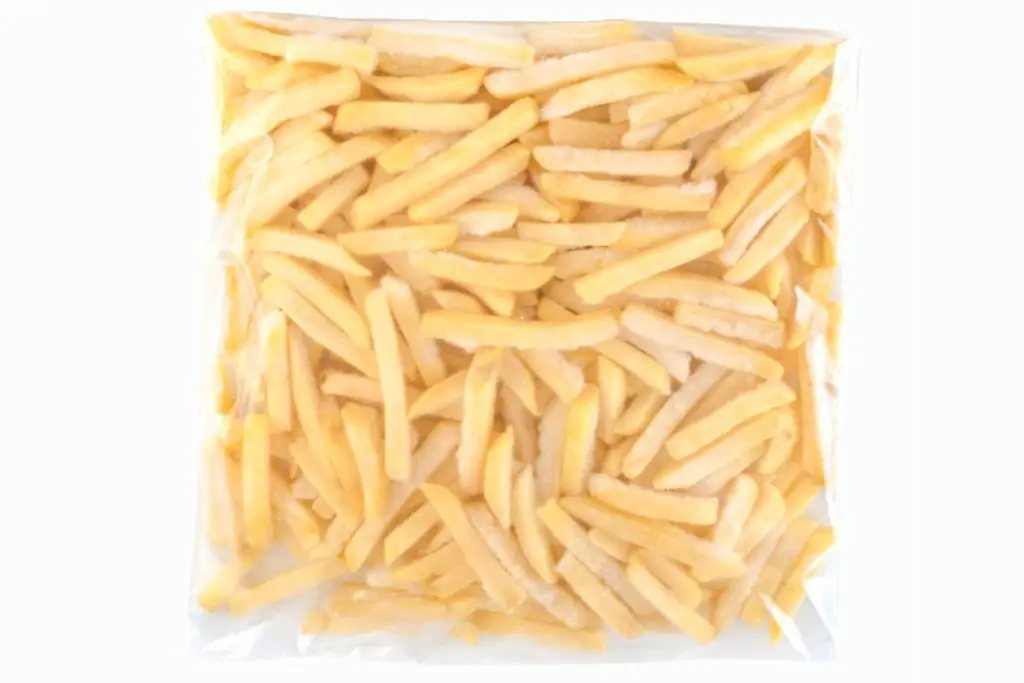 One of the benefits of store-bought French fries is that they have already gone through the first frying process before being frozen and packaged to be sold in supermarkets [3].
This means you do not need to subject them to the double frying process since the first one is already done for you. All you need to do is fry them or bake them in the oven as you would, paying attention to the instructions on the packet.
Just keep in mind that you should not thaw the fries before cooking, as this can make your potatoes greasy and soggy. It is best to keep the fries frozen until right before cooking [4].
Do I Need To Double-Fry Homemade French Fries At Once?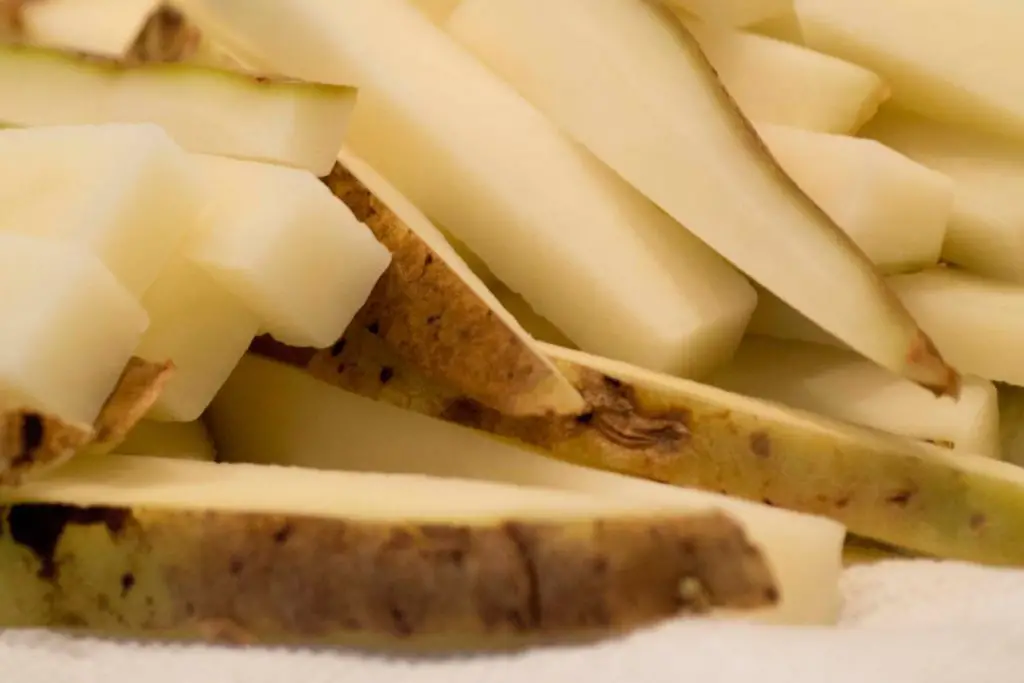 There is no need to do both frying processes at once. In fact, you can even do prep work beforehand to save time.
Right after completing the first frying process, you can let the fries cool down and proceed to refrigerate them overnight. If you do the second frying the next day, they will taste as delicious and fresh, and you would have done most of the work beforehand.
Likewise, this is the best approach to homemade frozen fries. Right after completing the first frying and letting the fries cool down, you can proceed to store them in an airtight container or freezer bag and freeze them for future use. They will remain intact and ready to cook for up to three months if kept in the freezer.
However, it's worth mentioning that, just like with store-bought frozen fries, you should not let them thaw before frying. It may take longer to fry from frozen, but the result will be crispier and less creasy fries. 
In Conclusion
Now, after you have immersed yourself in the science of double frying French fries, I should tell you that this is actually not really necessary.
The single-fry method will work just as well. You only cook the French fries once, and you will still get golden and crispy French fries that are crunchy on the outside and soft on the inside and save some time in the process.
There may be a slight distinction, but I did test it on my husband and my kids, and they could not tell the difference.
But as with most things, it is best to try it out yourself and see which cooking method you prefer the most.
Read Also: How to make perfectly crispy fires without any oil.
Sources: