This homemade mac and cheese tuna casserole is high in protein and incredibly easy to make. With just a few simple ingredients that you probably already have in your kitchen, you can have a delicious and filling meal that the whole family will love.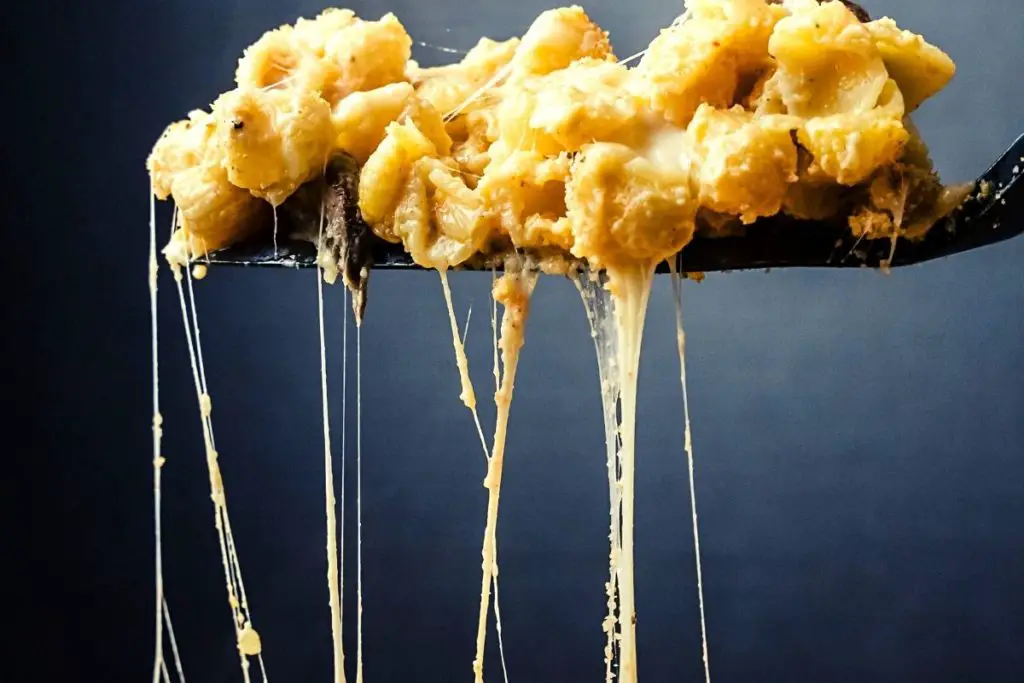 Tuna is an excellent source of protein, and when combined with macaroni and cheese, it makes a hearty and satisfying dish. This casserole is perfect for a quick and easy weeknight meal that will be ready in under an hour.
Prep time 15 minutes.
Bake time 20-25 minutes.
Yields 6-8 servings.
To Make This Macaroni and Cheese Tuna Casserole, You Will Need the Following: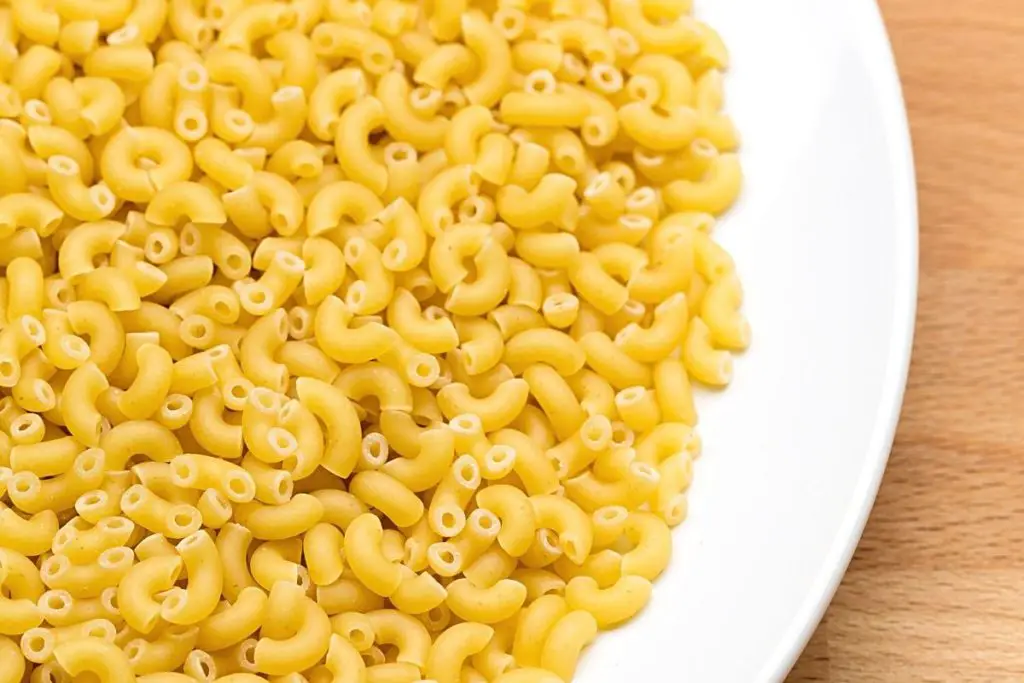 Pot or Dutch oven to boil the pasta.
Colander to drain pasta.
9×13 Baking dish or casserole dish
Large wooden or metal spoon or spatula for stirring.
Grater to grate the cheese.
Non-stick spray or clarified butter to grease the baking dish.
Ingredients:
1 lb box elbow macaroni that is 4 cups dry or about 7 cups cooked. (You can use whatever kind of pasta you like. (To add more protein to the recipe, use my favorite Low Carb, High Protein, Gluten-Free Chickpea Pasta).
1 -16 oz. Brick of Velveeta Cheese that is about 5 cups shredded. (American cheese, Cheddar cheese, Gouda, Swiss cheese, and Pepper Jack are excellent Velveeta cheese substitutes).
1 -12 oz Can of Tuna in water or brine.
1/4 Stick of butter (56g or ¼ cup).
4 tbsp of sour cream.
4 tbsp of cream cheese like Philadelphia Original.
Salt, to taste.
1 tbsp Dijon mustard (Optional).
Note: Mustard is not only an excellent emulsifier, but it also adds a slight yet delicious kick to your mac and cheese without any pronounced mustard taste.
Top Tip: You can never have too much cheese; you can safely add an extra half a cup of cheese for ultimate in cheesy deliciousness without ruining the dish.
Instructions: High Protein Mac And Cheese Casserole With Tuna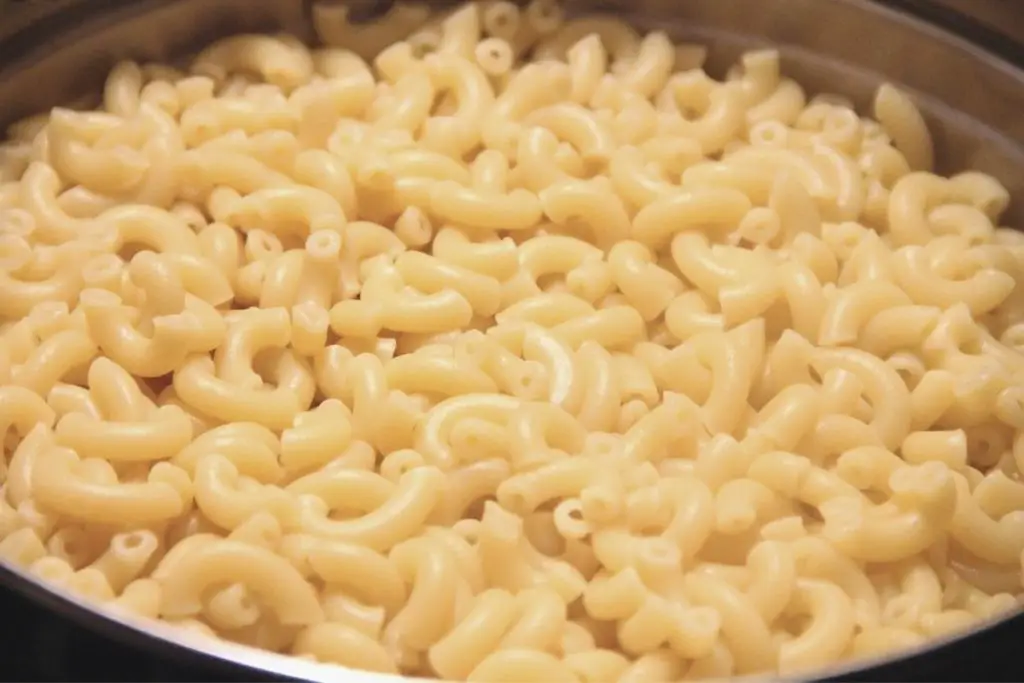 Step 1. Boil the Pasta, Preheat the Oven
Preheat oven to 350°F/176°C.
Bring water to a boil (volume according to package directions for the pasta).
Add pasta to the boiling water, add a dash of salt and cook until al dente. (Follow cooking times according to package). Drain the pasta in a colander and place back in the pot.
Step 2. Mixing Tuna, Pasta, Cheese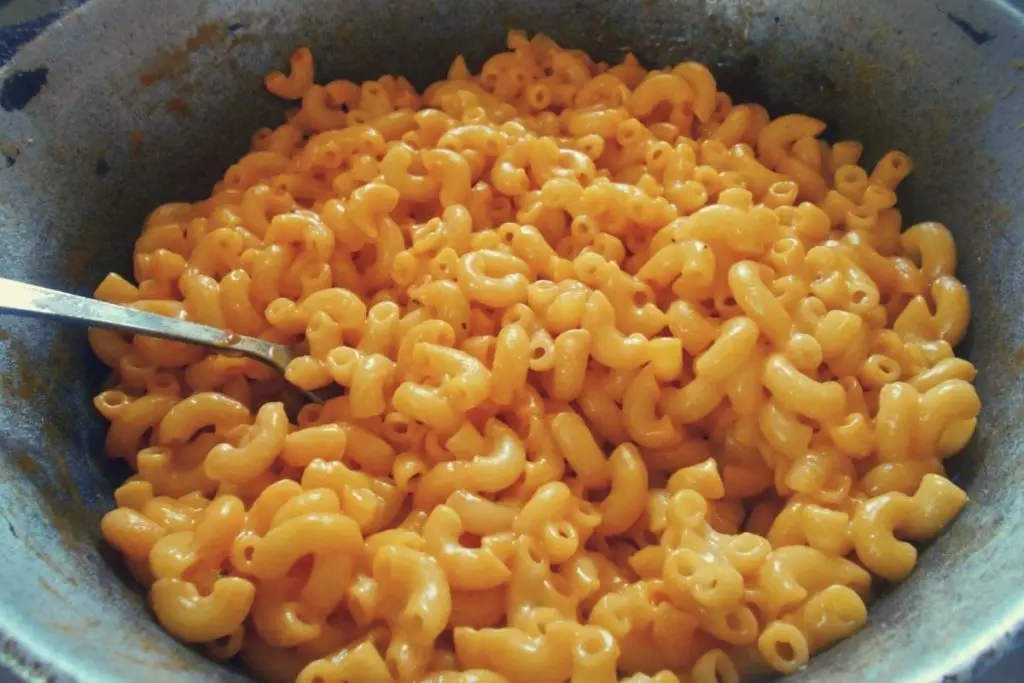 Grease the baking dish with your non-stick spray or other fat, and set it aside.
Open the can of tuna and drain it. 
Shred the cheese and set it aside.
Dump 1/4 stick of butter, shredded cheese, sour cream, cream, cheese tuna, and the mustard into the stockpot with the warm pasta. Mix until fully combined.
Scoop mixture into the greased 9×13 baking dish, scraping the sides of the pot with a spatula to get all the cheesy goodness into the dish. 
Spread out the casserole mixture, so it sits evenly in the pan. (NOTE: It's ok if the cheese and butter aren't fully melted when you put the mix into the baking dish – they'll melt in the oven.)
Place the dish in the preheated oven for 20-25 minutes, bake until bubbly, and the top is golden brown.
Serve hot.
How To Store Tuna Macaroni And Cheese Casserole?
Cover the casserole with a lid or plastic wrap and store it in the fridge for up to 3 days, or let it cool, and freeze in a freezer bag or suitable container for up to 3 months. Make sure to let it thaw in the fridge overnight before reheating.
How To Reheat Mac And Cheese?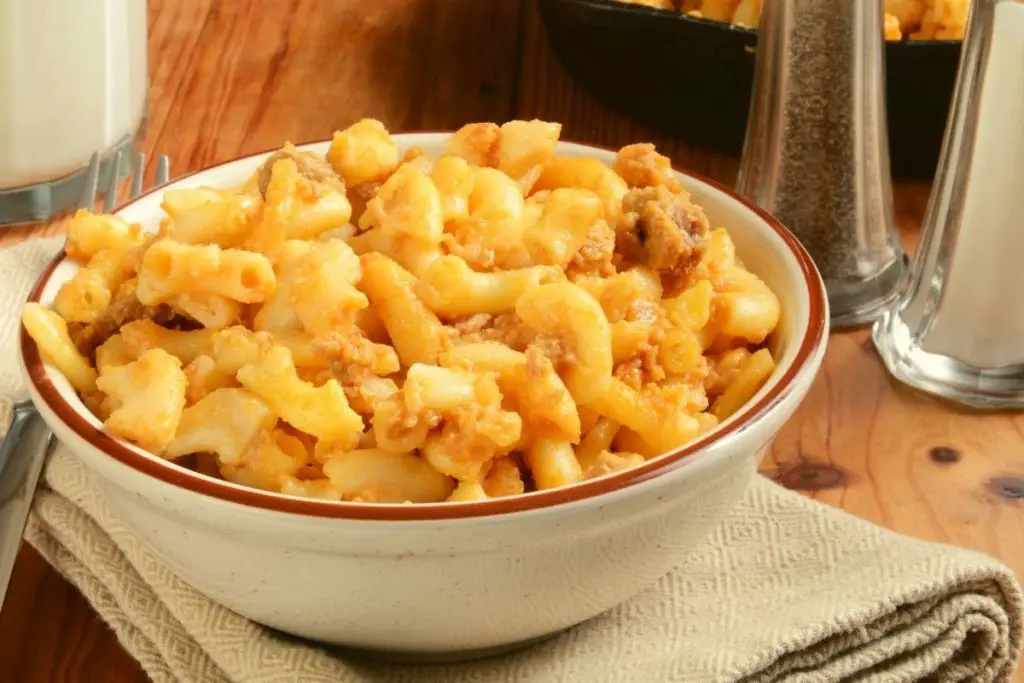 Leftover mac and cheese tuna casserole can be successfully reheated the next day. Although you will lose some of the creaminess from the cheese, it is still a delicious dish when reheated. 
It can be heated in the microwave or oven. To reheat mac and cheese in the microwave, place it in a microwavable bowl and heat it on high for about 5 minutes, stirring occasionally. To reheat mac and cheese in the oven, preheat the oven and bake it at 350°F for 20-25 minutes, or until heated through.
In Conclusion
If you love tuna and you love mac and cheese, you're sure to love this high-protein mac and cheese casserole recipe. Not only is it high in protein, but it is filling, cream, delicious, and quick and simple to make. No complicated cheese sauce or condensed cream of mushroom soup is required for this recipe, so why not try it this evening!