Ever been in that mood where you're craving something sweet, but you don't want to abandon your health-conscious side? Enter the moist banana oatmeal cake recipe with a chocolate twist!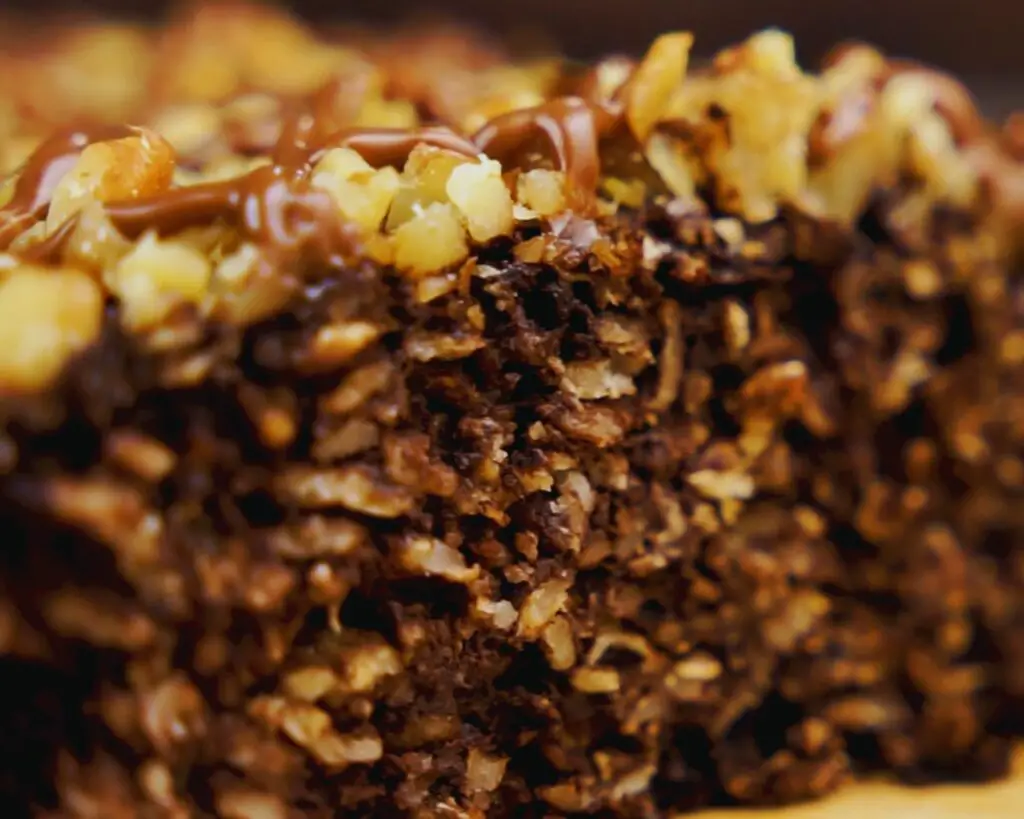 This delightful treat sits perfectly between a moist, indulgent cake and a nutritious snack. With the rich taste of chocolate combined with the natural sweetness of ripe bananas, this cake offers a soft, crumbly texture that's not too dense. It's a beautiful balance of decadence and health.
So, if you're hunting for that perfect mid-afternoon pick-me-up or a dessert that doesn't steer you away from your health goals and is also gluten-free, you've landed on the right recipe.
Dive in, and let's get baking!
Note: Before you start with the chocolate banana oatmeal cake recipe, take a peek at our video in the recipe card below. It gives a step-by-step visual guide on crafting this delicious banana oat dessert. Great for those who like to see things in action!
Ingredients Explained: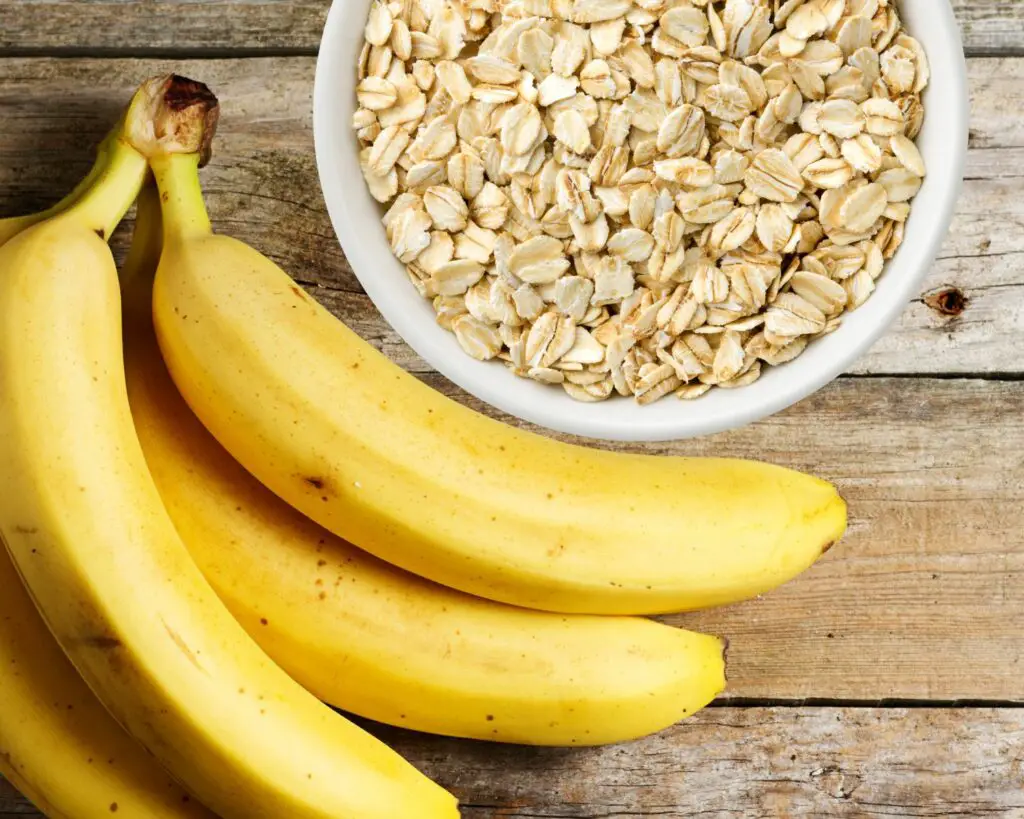 Rolled Oats (120g): Oats are the heart of this cake, providing a wholesome, hearty texture. They're not just filler; they're full of fiber, and help give the cake its unique consistency.
Hot Milk (220ml): The warmth from the hot milk softens the oats, making the cake moist without being overly dense.
Bananas (2, mashed): Bananas not only sweeten the cake naturally but also contribute to its moistness. The riper the bananas are, the sweeter your cake will be!
Eggs (2): Eggs bind everything together, ensuring your cake doesn't crumble apart.
Cocoa Powder (4 tablespoons): This brings in that rich chocolatey flavor. Opt for unsweetened cocoa to keep the sugar levels in check.
Baking Powder (1 teaspoon): This is our rising agent, giving the cake a bit of lift.
Salt (a pinch): A tiny bit enhances the chocolate flavor; trust me on this!
Hazelnuts: For that added crunch on top. Or you can also use almonds or pecans? Go nuts with your choice!
Dark Chocolate & Hot Milk: This combo creates that rich, velvety drizzle that tops off our cake. But, if you're feeling a tad mischievous, milk chocolate or even a hazelnut chocolate spread could be your secret twist. You did not hear it from me tho :).
Step-by-Step: Perfect Oatmeal Chocolate Banana Cake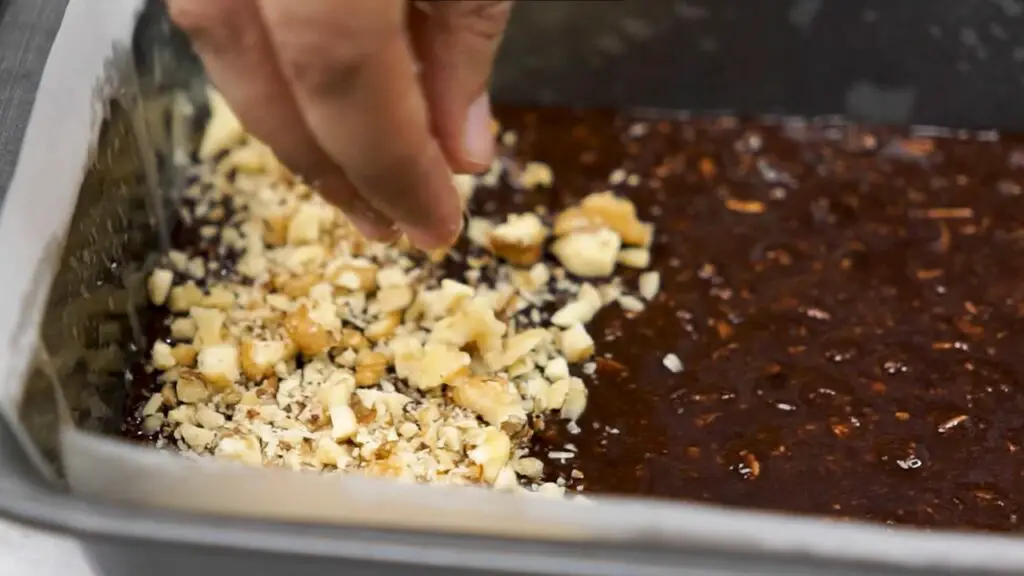 Step 1: Prepare the Oat and Milk Mixture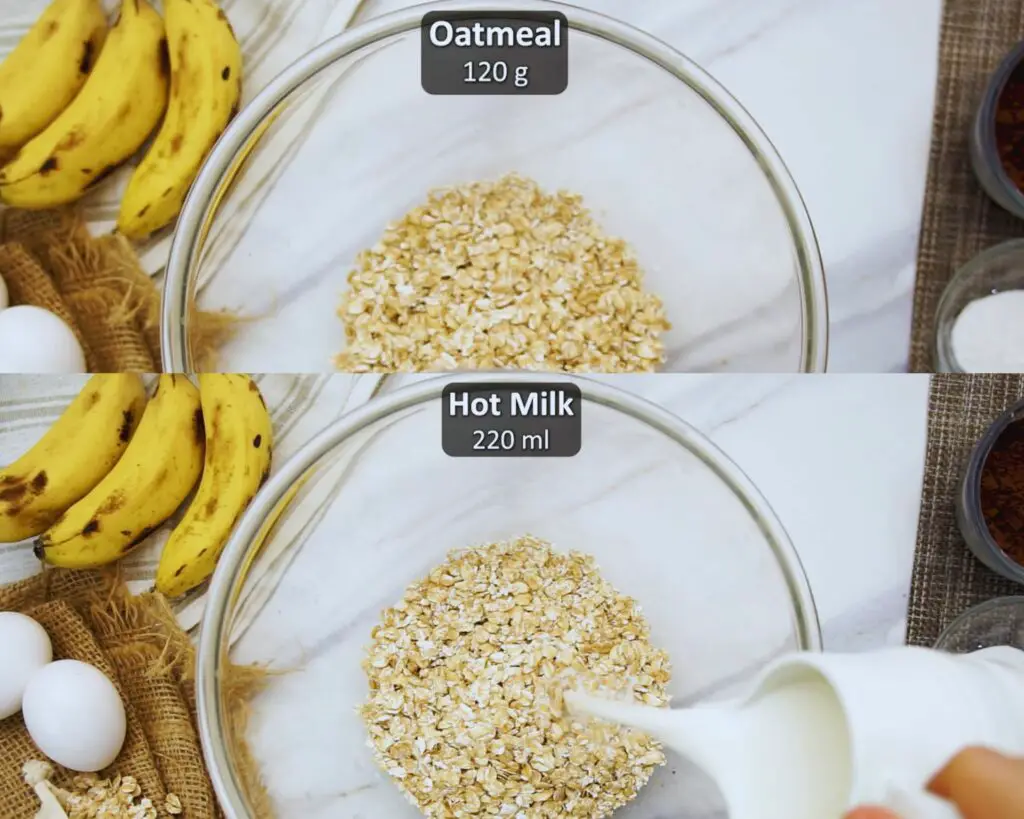 To make this moist banana oatmeal cake recipe with a chocolate twist, begin with a large bowl, where you'll combine your rolled oats with the hot milk. This combination allows the oats to soak up the milk, softening them and helping to create a moist texture for the cake. Stir them well, and then patiently let them sit for about 10 minutes to achieve the right consistency.
Step 2: Incorporate Bananas and Other Ingredients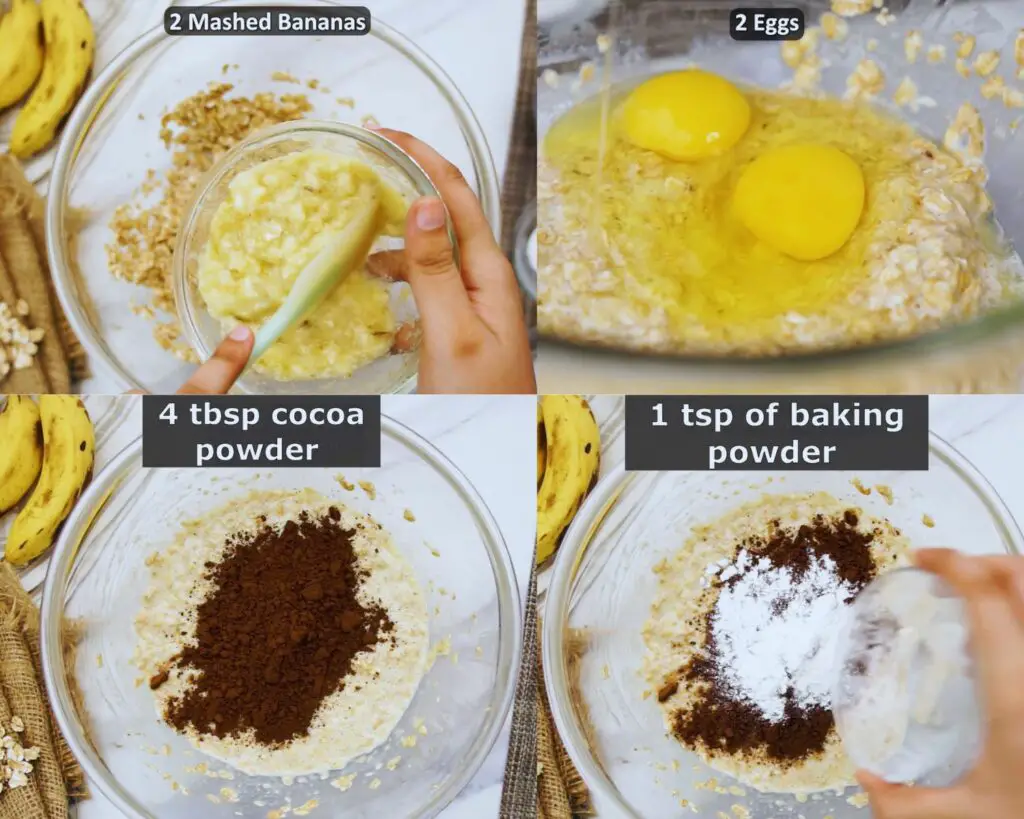 Take your ripe bananas and mash them until they're free of any large lumps. The riper the bananas, the sweeter and more flavorful your cake will be. Once mashed, fold them into your oat and milk mixture.
Following that, crack in your eggs, adding a rich texture and helping bind the cake. Sift in the cocoa powder for an even chocolatey flavor without any clumps.
Lastly, sprinkle in the baking powder and salt. The baking powder will give your cake that needed rise, while the salt subtly enhances all the flavors.
Mix everything well until you have a homogenous batter.
Step 3: Get Your Baking Pan Ready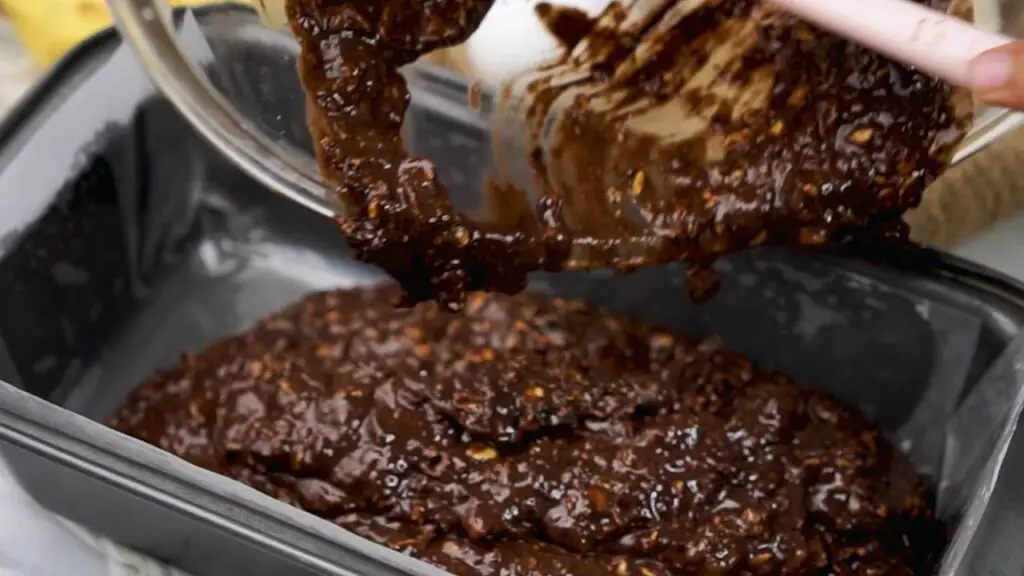 Before pouring your batter, I really recommend prepping your loaf pan by lining it with parchment paper. If your paper seems a bit unruly, a light dab of oil or butter can help it stick to the pan's sides.
Step 4: Toast and Add Hazelnuts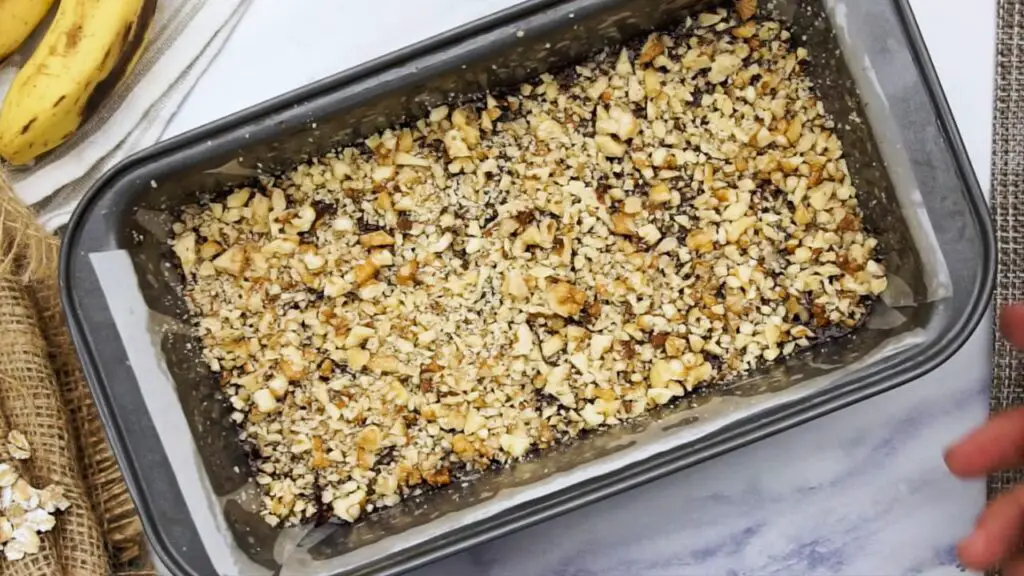 Hazelnuts will provide a delightful crunch and nutty aroma to your cake. Lightly toast them in a dry skillet or oven just until they're aromatic. This toasting step elevates their flavor immensely. Once toasted, coarsely chop or crush them and sprinkle them over the top of your prepared batter.
Step 5: Baking the Cake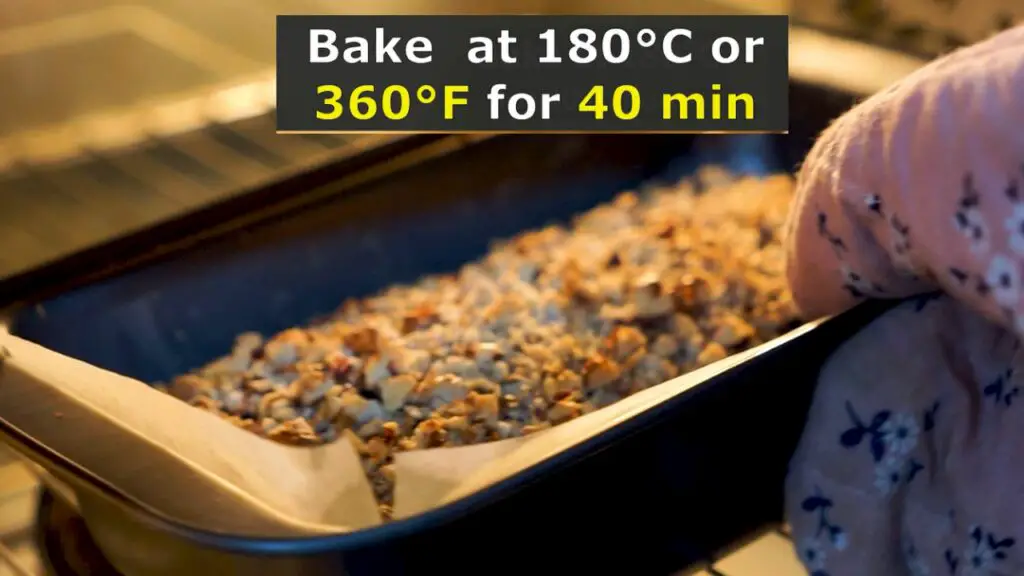 With your oven preheated to 180°C (360°F), position the cake in the center, which lets it bake evenly. Let it bake undisturbed for 40 minutes. It should rise a bit and take on a firm texture while still retaining its moistness inside.
Step 6: Allow the Oat Cake to Cool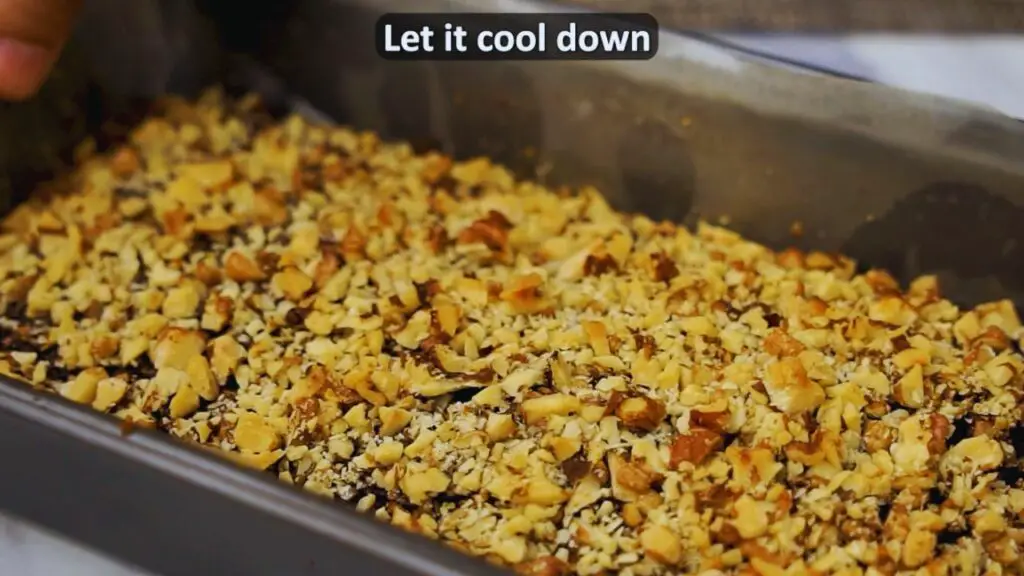 Take it from me: it's tempting to dive right in, but letting the cake cool is important so you can easily add the chocolate topping. Gently remove it from the pan, place it on a wire rack, and give it some time.
Step 7: Create and Apply the Chocolate Drizzle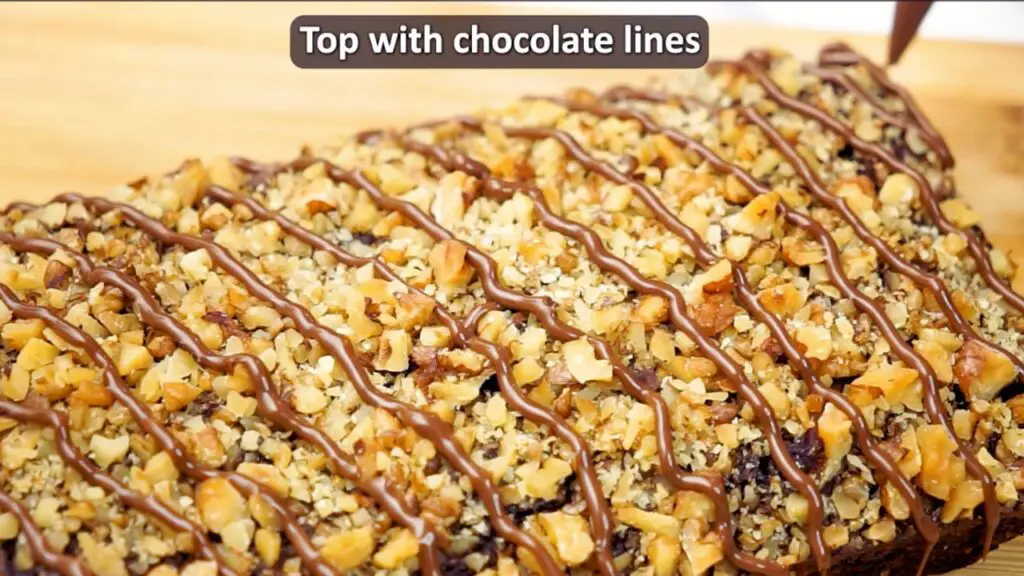 For this irresistible finish, take your chosen dark chocolate and melt it down. Combine this with hot milk and stir vigorously. You'll end up with a thick, glossy, and smooth chocolate blend.
Once your cake has cooled down a bit, use a spoon or a piping bag to drizzle this luscious chocolate over your cake, ensuring it drips down the sides for that gourmet touch.
And voilà! Here's the oatmeal chocolate banana cake, offering a balanced mix of health and taste with each bite.
Preparing Hazelnuts for the Cake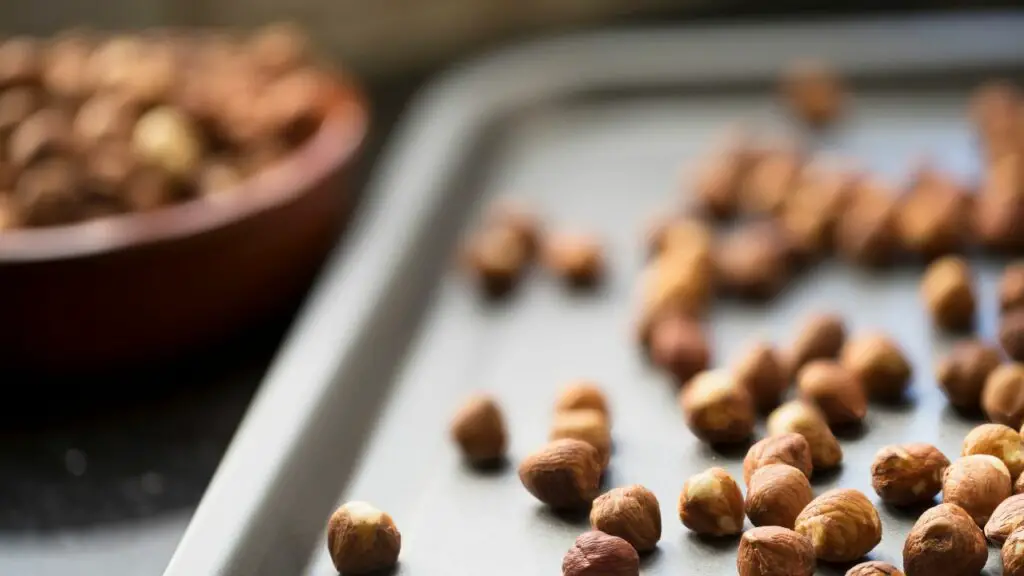 Begin by selecting fresh hazelnuts. Preheat the oven to 180°C (350°F) and toast the hazelnuts on a baking sheet for 10-12 minutes, ensuring they're evenly roasted by shaking the tray occasionally.
Once they emit a nutty aroma and their skins crack, remove from the oven. While still warm, wrap them in a kitchen towel and rub to remove most of the skin.
Finally, coarsely crush the cooled hazelnuts, ensuring you have chunky pieces for added texture in your oatmeal chocolate banana cake.
Storage Tips
To truly relish the freshness of your oatmeal chocolate banana cake, it's ideal to enjoy it shortly after baking. However, if you have leftovers, store them in an airtight container at room temperature for up to 3 days.
While you can technically freeze the cake for longer storage, it's worth noting that freezing may affect its texture. If you decide to freeze, remember to thaw it overnight in the refrigerator and let it come to room temperature before indulging.
Check Out Also: Baked Oats – Yummy Breakfast Hack For Busy Mornings!
Wrapping Things Up
This moist banana oatmeal cake recipe with a chocolate twist truly hits the 'sweet spot' between indulgence and health. With its delightful blend of flavors and textures, it's a treat you can enjoy without the guilt.
If you loved this, you might also fancy trying my healthy oat and sweet potato snack here.
Got any thoughts or questions? I'd love to hear from you! Drop a comment below our YouTube video!
Jen