If you are looking for the best berry trifle with pound cake recipe, look no further. Here are seven of my absolute favorites you must try out. With layers of delicious creamy goodness, fresh berries, and buttery pound cake, these trifle recipes are quick-to-make perfect summer desserts.
What Is The Best Cake For Trifle Recipe?
The traditional British trifle calls for a layer of sherry-soaked sponge fingers or ladyfingers if that's how you prefer to call them. However, as the recipe evolves, many alternative versions have popped up with their benefits and disadvantages.
Nowadays, most recipes call for some sort of sponge cake, with many opting for angel food cake due to its fluffy and light texture. However, pound cake is an excellent alternative for people seeking a richer flavor profile.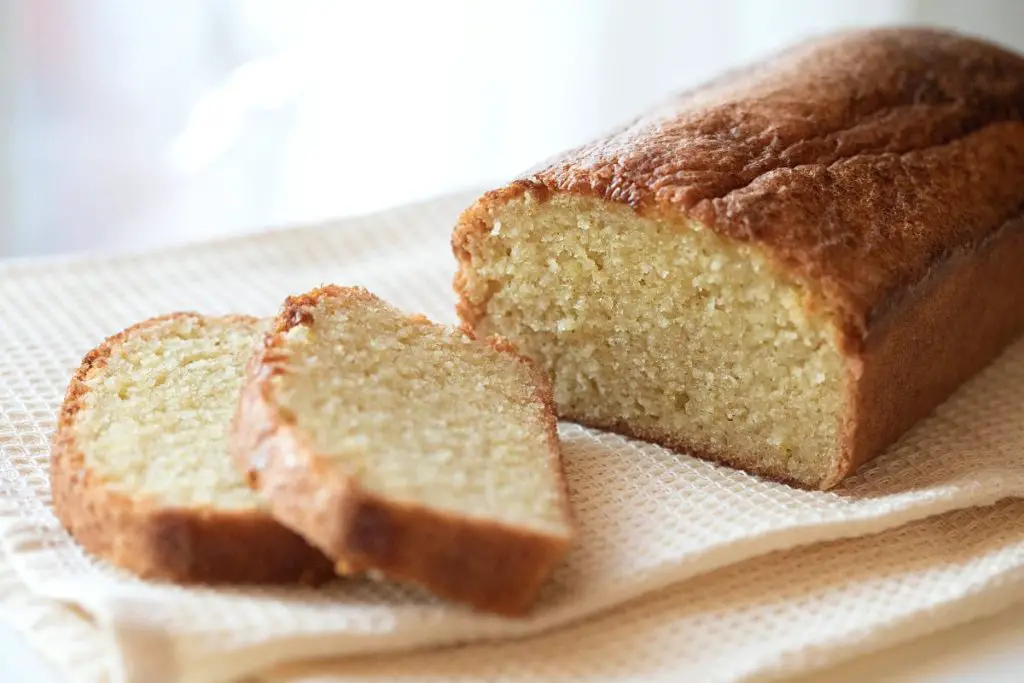 Due to its butter content, pound cake feels more substantial and rich, with a less fluffy texture but just as soft. It's extra flavorful, and since it can hold its structure at ease, it can hold up better with time and not crumble too fast when absorbing moisture.
Convinced? Then let's take a look at some of the most delicious berry trifle recipes available for pound cake enthusiasts.
1. Lemon Berry Trifle With Lemon Pound Cake And Cheesecake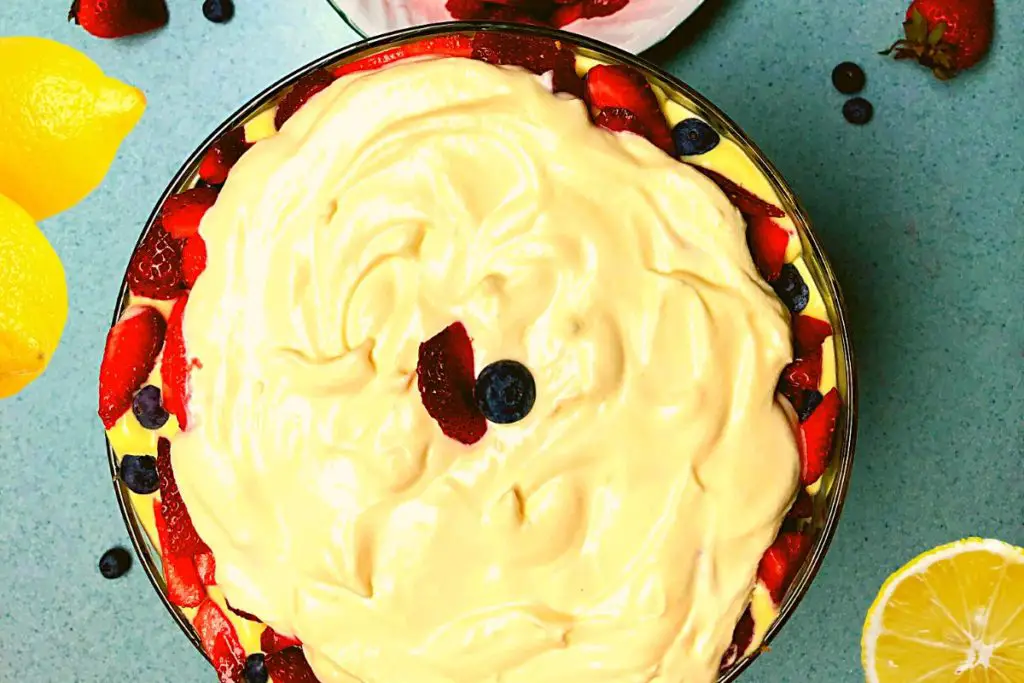 Few flavor combinations are more appetizing to the palate than berries and lemon.
I present this unparalleled lemon and berry trifle to enthusiasts of refreshing and tart flavors. It has three main layers, repeated three times each. The first base layer is lemon pound cake—homemade or store-bought—followed by fresh berries and then topped by an exquisite lemon cheesecake layer.
With two degrees of lemon flavor—a soft one from the cake and a deeper one from the cheesecake—the mouth-puckering taste of berries stands out, creating a genuinely refreshing summertime experience.
Take a look at Sally's Baking Addiction for the full recipe.
Read Also: 7 Best Moist Carrot Cake Recipes In The World.
2. Triple Berry Trifle With Pound Cake And Raspberry Sauce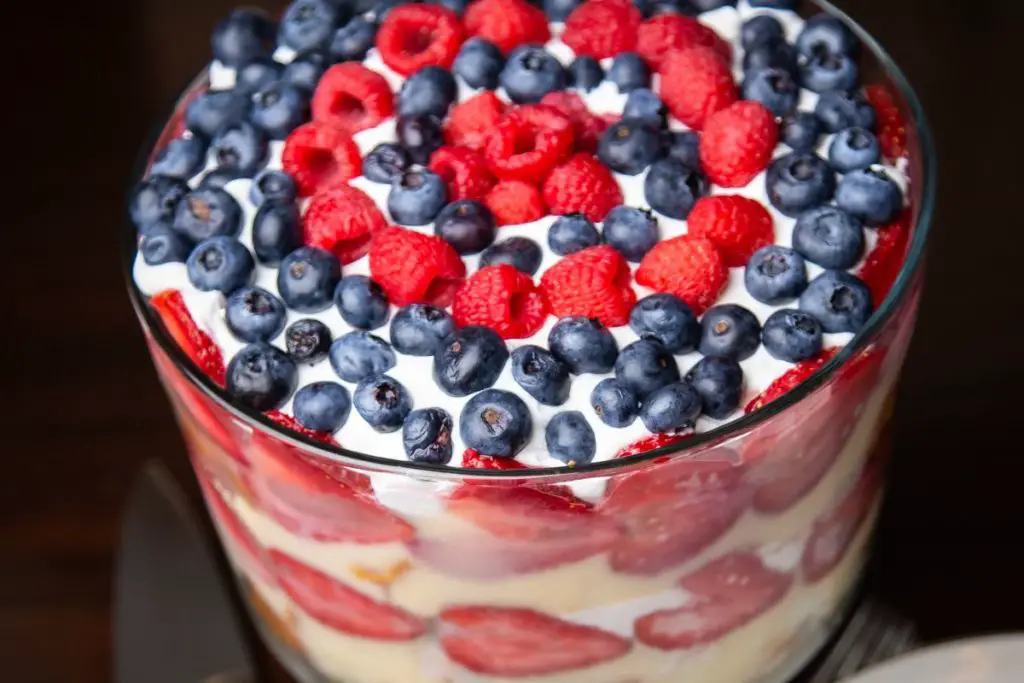 Although not quite as patriotic as an apple pie, this triple berry trifle is a perfect dessert for the 4th of July due to its refreshing flavor profile and picturesque, colorful red-white-blue scheme.
The first layer is a simple pound cake cut into cubes. Next, you'll want to drizzle the raspberry sauce on top so the cake can absorb the flavor. After that, you'll apply a generous layer of delicious vanilla pudding.
In between, you'll want to add your berries—strawberry and blueberries. Alternate between these three layers and finish it off with a top layer of whipped cream and berries for garnish. The result will add more fireworks to your palate than the 4th of July sky.
For complete instructions, visit Jessica at How Sweet Eats.
3. Pound Cake Trifle With Lemon-Soaked Berries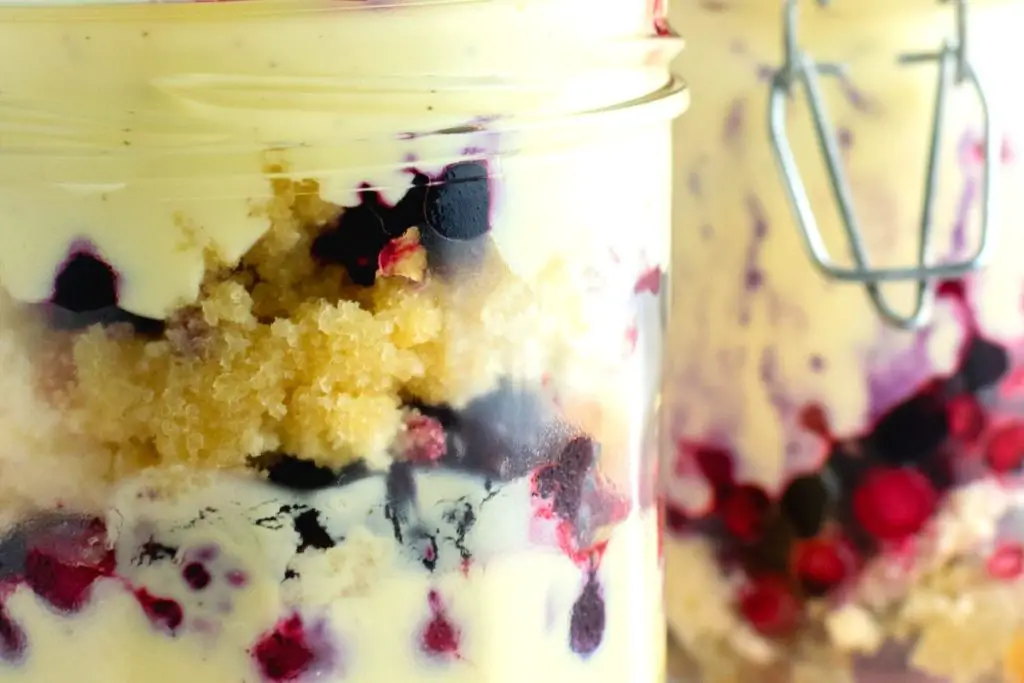 This trifle recipe is refreshing and complex as it seeks to bring an explosion of flavor to your palate—sweet, sour, and tart blended to create a one-of-a-kind approach.
To enhance the sweet-and-sour angle of this dessert, the recipe suggests a sour cream pound cake, but it can be your preferred flavor. Likewise, to improve the mouth-puckering experience, you should incorporate a layer of refreshing lemon cheesecake derived from lemon curd.
However, the secret to this recipe relies on soaking the berries in lemon curd, stirring them, and letting them sit while you prepare the rest of the ingredients.
Take a look at Cookies & Cups for more!
4. Chocolate Pound Cake Trifle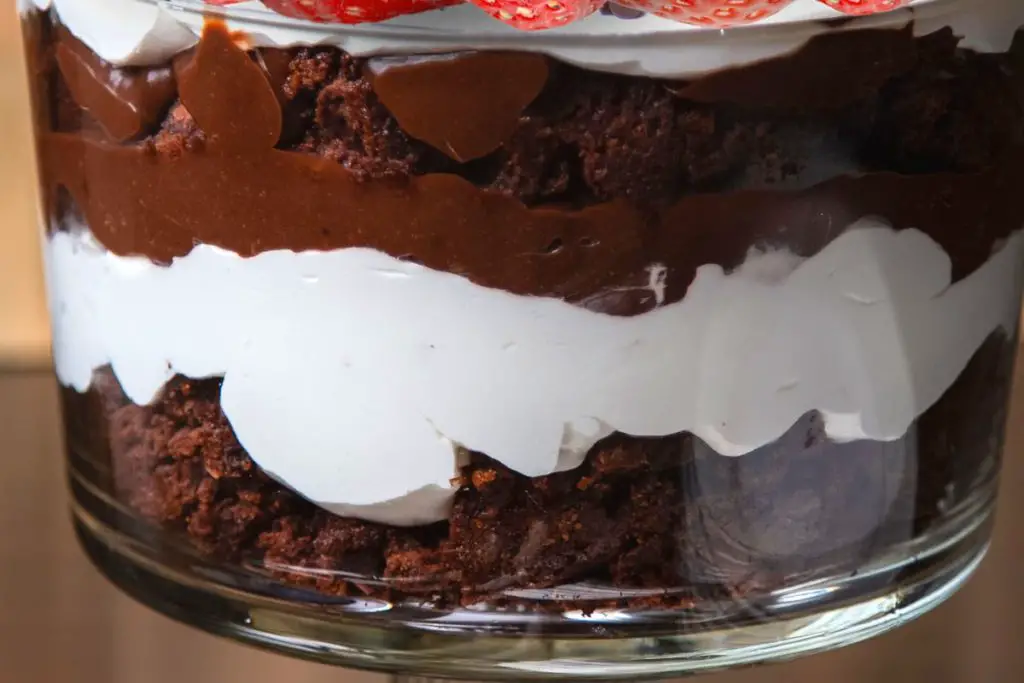 Most dessert recipes can become ten times better with a good dose of cocoa—at least according to chocoholics like me! Naturally, berry trifles are not the exception; thus, I present you with this mouth-watering chocolate strawberry trifle.
A chocolate pound cake is the perfect starting point, followed by the most decadent chocolate pudding or mousse you can muster. Then finish off with a layer of fresh, ripe strawberries cut in half. Repeat until your dish is full, and top it off with chocolate whipped cream.
Best part? If you go for store-bought ingredients, you can have this delicious dessert in less than 5 minutes—dangerously easy for such a decadent dish.
Our Potluck Family has all the ingredients and instructions, so read them for further tips and tricks.
5. Christmas Trifle With Cranberry Jelly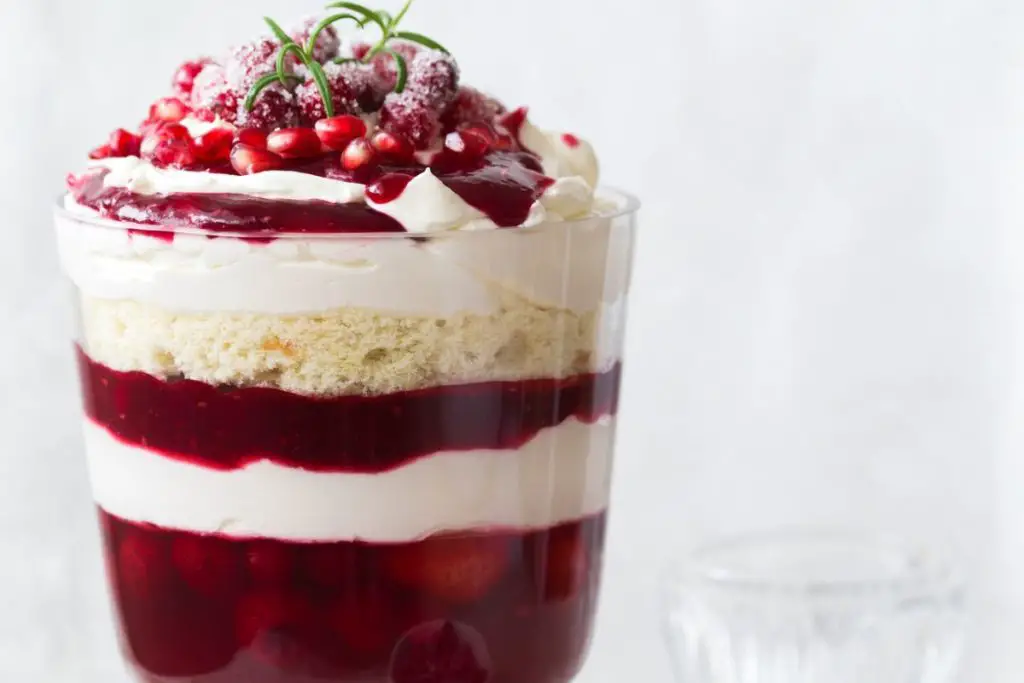 Red and white and festive all over—this Christmas season trifle makes use of cranberry, one of the quintessential winter fruits, and mixes it with strawberries, blueberries, and raspberries to create a forest delight to match the holiday spirits.
The recipe encourages you to make your cranberry jelly from scratch, using authentic cranberry juice and plain gelatin powder for a more concentrated and nutritious flavor. Since the jelly will set alongside chunks of other berries, a single bite of this layer will be a fruit delight.
The other trifle layers are thick vanilla custard and vanilla pound cake coated in fruit juice or, if you prefer, liquor. For further details and variations, check Recipe Tin Eats before the holidays!
6. Martha Stewart Berry Trifle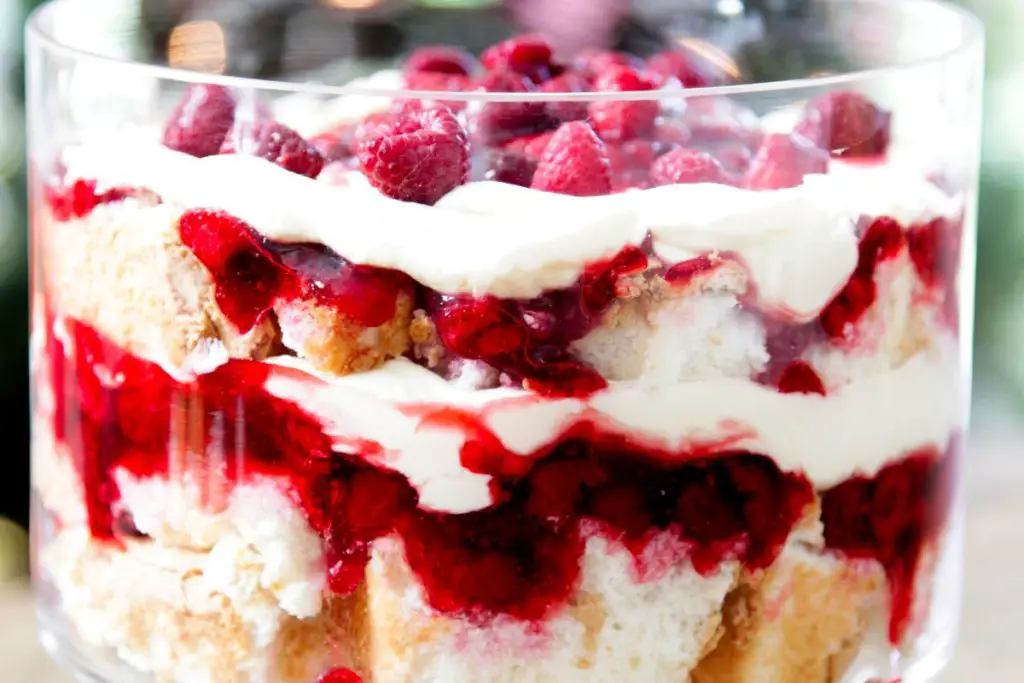 Although combining different berries is an excellent way to get a burst of sensations in one bite, sometimes single-flavored desserts allow truly fantastic ingredients to shine through.
Key example? Martha Stewart's grand raspberry trifle uses fresh raspberries and raspberry jam to bring home that tart flavor, enhanced with lemon syrup for the pound cake to soak on.
The result is a sweet-and-sour yet elegant trifle that gives raspberry the starring role while remaining accessible and quick to make.
Take a look at Martha Stewart's full instructions here.
7. Strawberry And Cherry Trifle With Pound Cake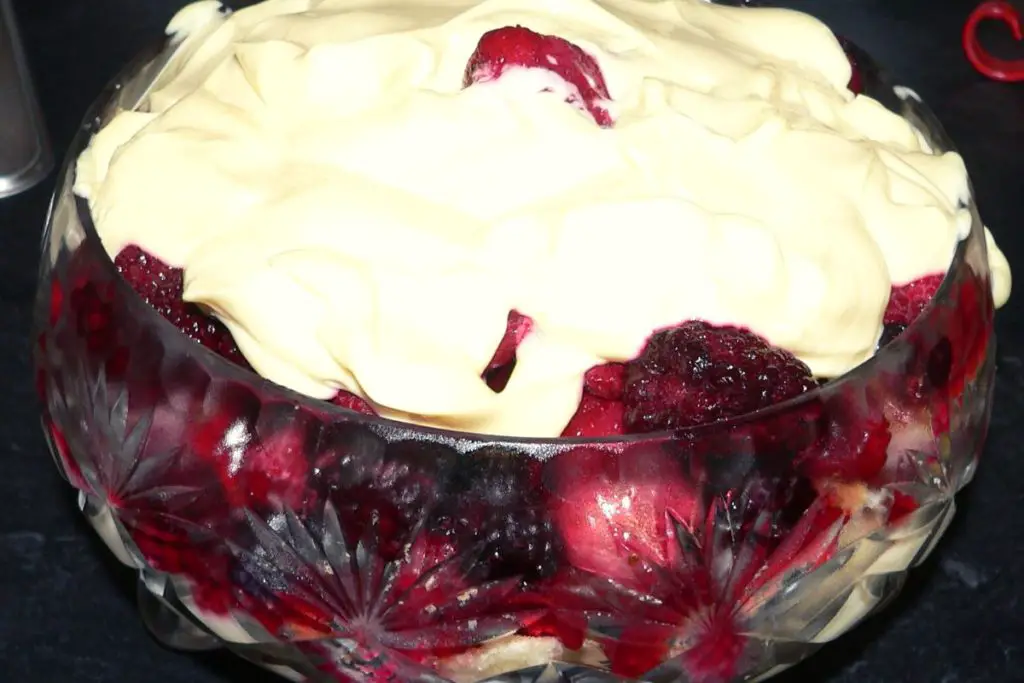 The best part of this recipe is its versatility—it doesn't have dead-set rules and can be as fast and convenient as you'd like.
The recipe recommends using a moist, soft lemon pound cake for maximum flavor. Still, you can use any cake you have available. Keeping in line with simplicity, instead of asking for the fruit jelly you'd usually see in a trifle, it encourages you to make the second layer out of mashed raspberries and cherry jam.
The final touch? A few drops of brandy to brush on top of the lemon pound cake for invigorating sweetness. Take a look at Weekend At The Cottage for more!
Read Also: How To Improve Boxed Cake Mix (15 Clever Hacks).
In Conclusion
These are my favorite 7 berry trifle with a pound cake recipes. But this delicious dessert is very versatile and can be made with many different types of berries and cakes, so there is no wrong choice. They are perfect for any occasion and, depending on what you're celebrating, you can easily customize them to fit your taste. I hope you will give one of these recipes a try!