Do you love cake but don't have the time to make it from scratch every time? I get it, life gets busy, and while some recipes are better from scratch, a few easy substitutions or add-ins can really make your store-bought boxed cake mix better and even taste homemade. 
"Cake baking has to be, however innocently, one of the great culinary scams: it implies effort, it implies domestic prowess, but believe me, it's easy".

Nigella Lawson
15 Hacks To Make Boxed Cake Mix Look And Taste Better
Looking for some easy way to spice up boxed cake mix? These 15 simple cake mix hacks will transform your creations indistinguishable from homemade ones!
1. Switch Out Water For Milk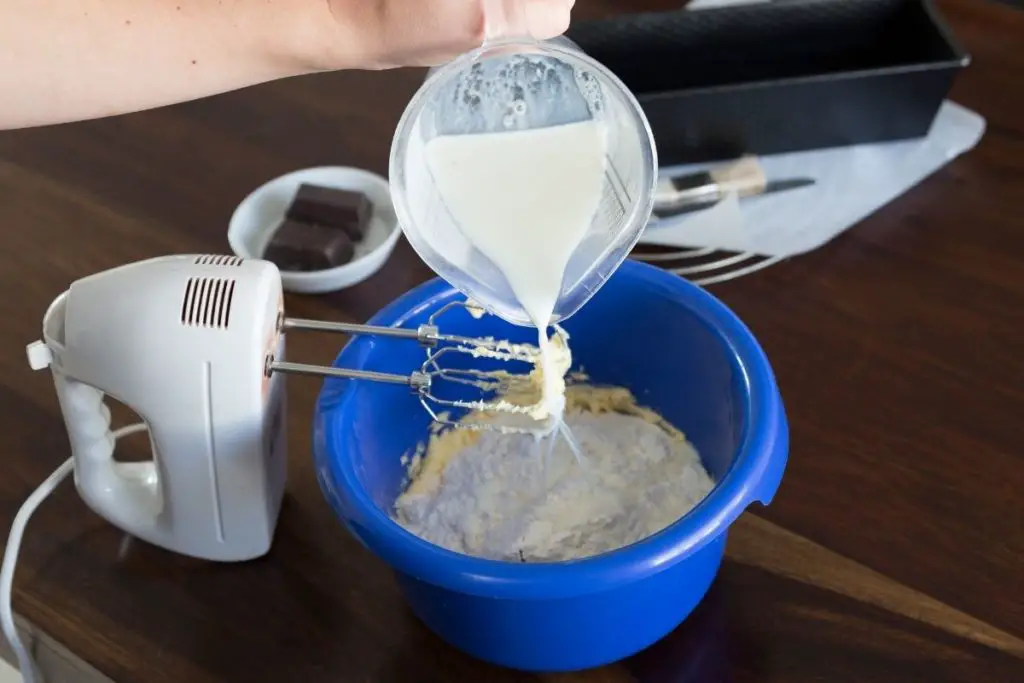 Most cake mix recipes call for water, but with the same measures, you can add full-fat milk for a richer, creamier taste. 
If you're looking for a vegan option, use almond milk, soy, or coconut milk as a great substitute. 
Add buttermilk for a denser, more decadent, and moist cake. Be sure to add a little more liquid than the recipe calls for since buttermilk is thicker than other liquids. 
A perfect boxed cake mix batter has a thick, smooth and creamy consistency, yet pourable viscosity with no lumps or clumps. It should have a texture that is similar to a pancake batter but just slightly thicker and not too runny or watery.
Whether you use buttermilk, regular dairy milk, or plant-based milk, make sure the consistency of the batter feels right and this easy swap will give your cake a leg up and a homemade taste! 
2. Add Coffee To Cake Mix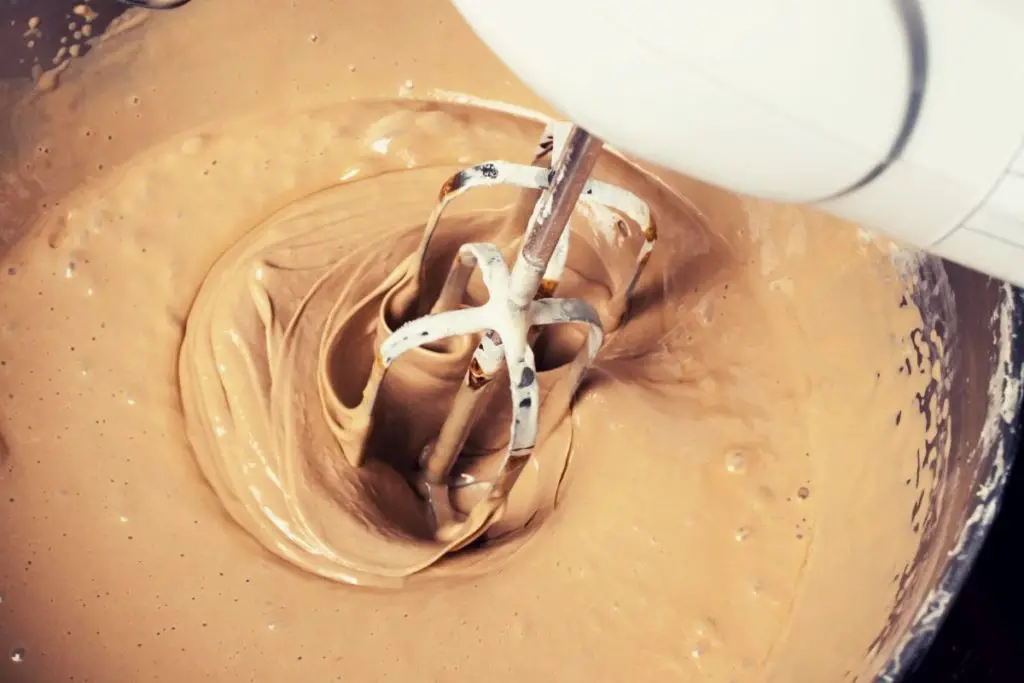 A great addition to a chocolate cake is coffee! Use espresso or a cup of strong brewed coffee or dissolve two tablespoons of instant coffee granulates one into the liquids in your recipe.
Using coffee instead of water will add a more complex taste profile and will amplify the chocolate flavor.
Be sure to let the coffee cool to room temperature before adding to your cake batter and use the same amount of liquid as the recipe instructions on the box call for. 
Tying to avoid caffeine? Use a decaf instead! 
3. Improve Boxed Cake Mix With Butter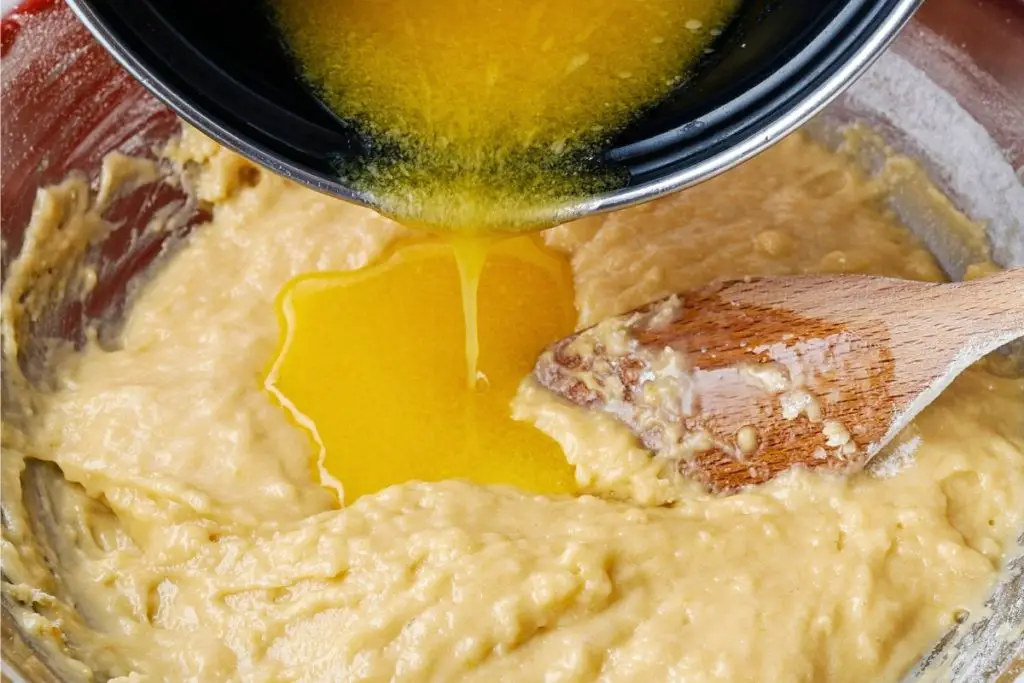 While most cake mixes call for vegetable oil, butter is sometimes better! The butter will make a better taste batter and bind all the ingredients together for a smooth, moist cake with more flavor and a creamy texture. 
Use equal amounts in the recipe and either soften or melt the butter before adding for the optimal finish. 
Note: When making more moist and dense cakes like carrot cake, using oil instead of butter is preferred for achieving the desired result.
4. Swap Vegetable Oil For Coconut Oil 
Replace vegetable oil or butter if you're looking for a vegan alternative by substituting coconut oil to add a hint of je ne sais quoi. 
Use the same amount of coconut oil (1:1 ratio) as you would butter or vegetable oil, either melted or softened. 
Adding coconut oil gives a slight coconut taste to switch up your cake mix and gives your baked goods a nice light and flaky texture. Coconut oil is a great fat to use in baking. 
It's also a great oil to use for greasing pans and cake molds with a high smoke point of 350°F (177°C) and easy cake removal from the pan. 
5. Add A Dollop Of Mayo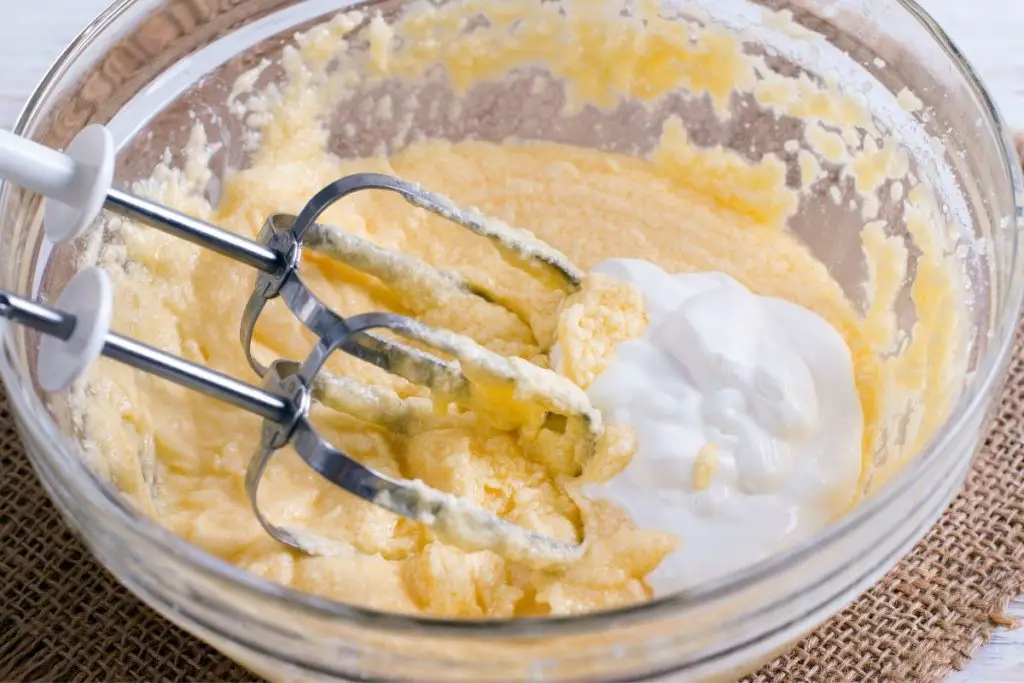 While mayonnaise is normally reserved for savory dishes, adding just a spoonful of mayo will make your cake richer, more decadent, and luscious – to the point that no one will believe it's not homemade! 
Adding a dollop of mayonnaise (one or two tablespoons) could be the key to baking your best cake yet. Mayonnaise is made from standard cake ingredients, like eggs and oil, but what sets it apart is the rich flavor and moist texture it gives to the cake.
Mayonnaise can be added in addition to the recipe instead of substituting out another ingredient for full effect. 
You can also use a cup of sour cream or crème fraîche instead of oil. Both options create a thicker, more moist cake batter. 
6. Add Yogurt To Store-Bought Cake Mixes
Did you know that one of the best ways to ensure your cake stays moist for a longer period of time is by adding some whole-milk, full-fat Greek yogurt into the batter?
Is it flavored? Even better! Honey and vanilla-flavored Greek yogurts will add an extra tasty finish to a creamy, moist cake. Yogurts acidity also helps to activate baking soda, making your cake light and fluffy.
When substituting, replace half of the oil (or butter), with the same amount of yogurt. 
7. Add An Egg Or Two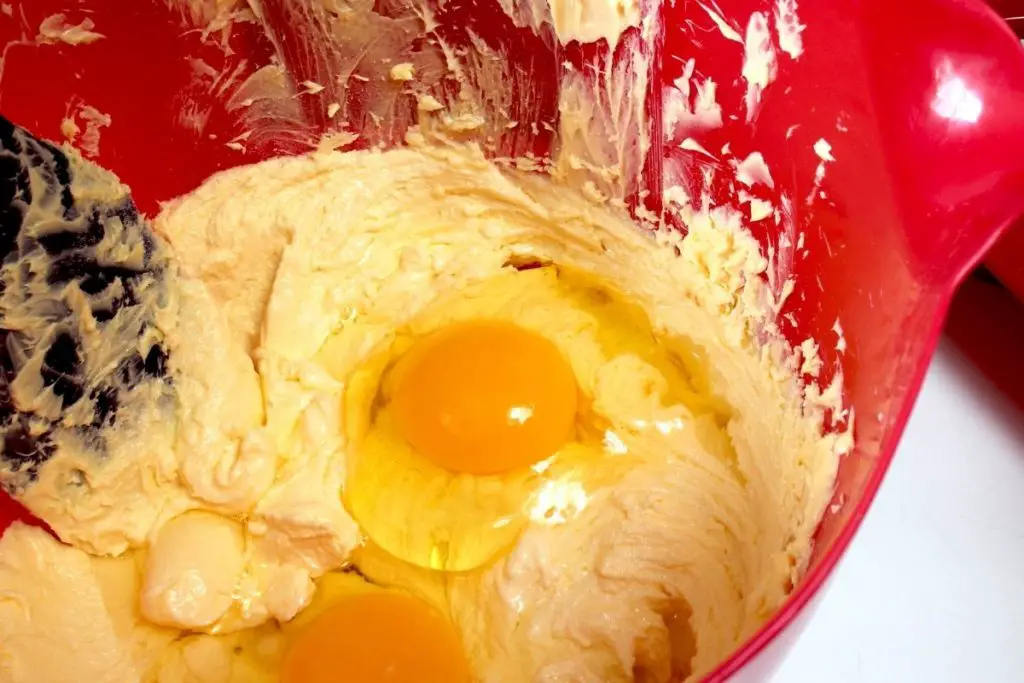 Adding an extra egg gives your cake a richer, fluffier finish. Alternatively, you can add two additional egg yolks to the eggs the recipe already calls for to get a moist cake every time. 
However, try not to add no more than two extra egg yolks as that could make the final result bit too dense and your cake could come out more like a bread pudding instead.
8. Use Pumpkin Or Banana
Pumpkin is an excellent, flavorful, healthy substitution for egg, oil, or butter – with a taste you know and love! It adds a creamy, sweet flavor to staple recipes, is full of vitamins, is low in calories, and is incredibly convenient to use. 
Substitute 1 egg for ¼ cup of pumpkin puree in your baking and add a dash of cinnamon and nutmeg to round out the flavor. 
Banana is also an easy, healthy change-up to your recipe, reducing sugar. Be sure to use ripe, almost brown bananas for the best results. 
Use ½ a mashed banana for each egg you replace to give your cake a tasty profile along with the added health benefits while finding a great use for the frozen bananas in your freezer! 
Although pumpkin puree and bananas are often used to replace some other ingredients in the recipe I like to add them in addition to the oil and eggs that are called for in your recipe. Or only replace half of the oil or eggs.
9. Enhance The Flavour With Extracts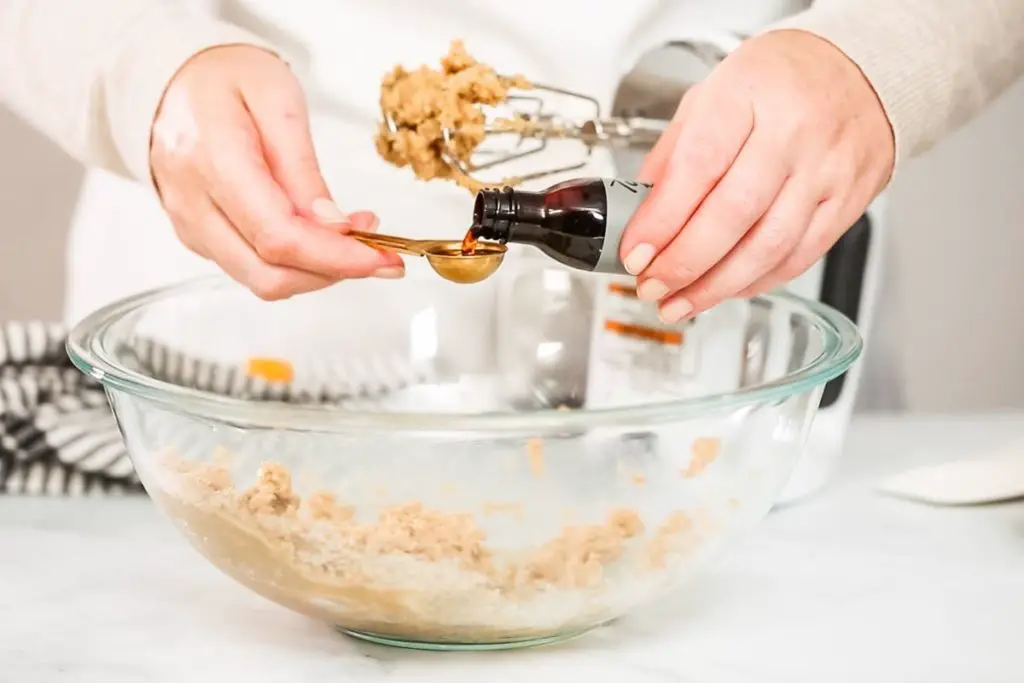 A ready-made cake mix is a perfect way to break out your baking skills, but sometimes these mixes can be bland. Adding an extra teaspoon or so of flavoring extract will give your cake the flavor it was missing. 
For example, if you're using a vanilla or strawberry cake mix, add some almond extract or Sicilian lemon extract. For the chocolate cake, add some coffee extract or caramel flavor. The result? A cake that will wow all your family and friends! 
If you want to get really creative, try adding citrus flavors like orange extract for a zesty, tangy taste with hints of summer! Or peppermint extract to complement chocolate and coffee. 
A half-teaspoon of the extract is enough to add to most box cake mixes to boost the flavor. 
10. Spice It Up!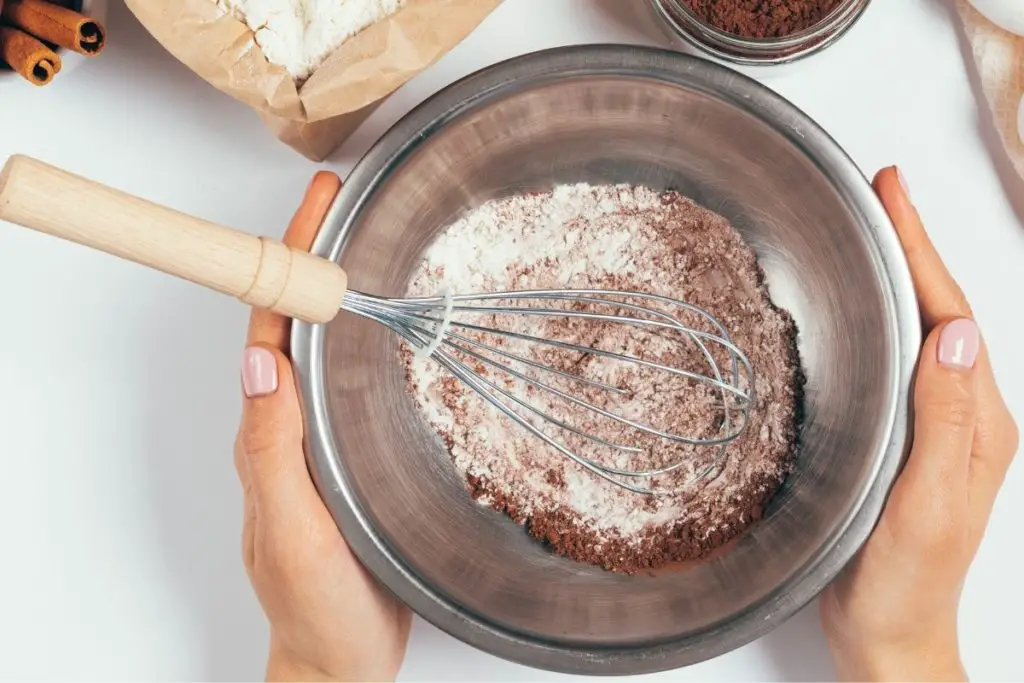 Take advantage of what you already have in your pantry to spice up your cake – literally! 
Add a grated cinnamon stick or ground cinnamon, and nutmeg to yellow cakes, or use chili or paprika for a chocolate cake mix for a kick at the end of each bite. Or maybe you're feeling like something different, such as pumpkin spice in your white cake for those who live in the fall months.
When adding spices, be sure to start with a little and continue adding as needed – try 1-2 tsp for the perfect balance of these powerful flavors. 
Feel free to add 1 tsp of vanilla to yellow cakes for an added feature, along with a pinch of salt to balance out the sweetness. 
There are many creative and interesting ways to add some spice to your cake, and another great way is to add crystallized ginger. Crystallized ginger is a common ingredient in many baking recipes and will certainly improve your boxed cake mix as well.
11. Go Nuts With Dried Fruit And Seeds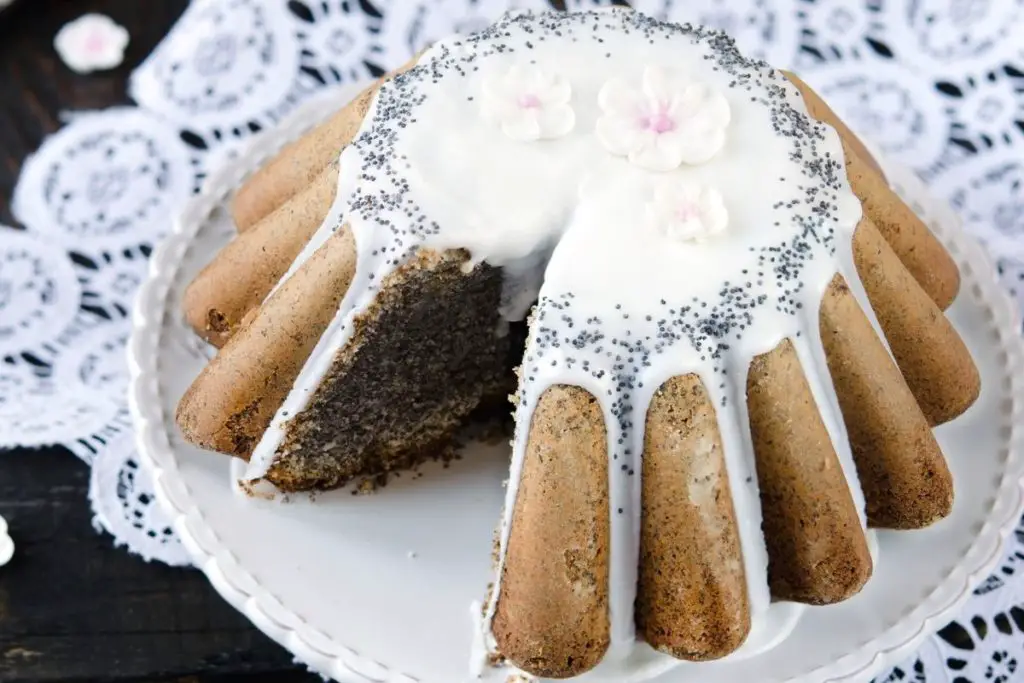 As you can see, there are many small tweaks and hacks you can do to make store-bought cake mix taste better or even appear more healthy. 
Adding half a cup of raisins, dried fruit, desiccated coconut, chopped nuts, or almond flakes to the cake mix is a great way to give your creation an exciting look and unique flavor.
Mixing in 4-5 tablespoons of seeds like flaxseeds, poppy seeds, pumpkin seeds, sunflower seeds, chia seeds, or sesame seeds to the batter is sure to make your cake look 'not store-bought.' 
12. Add A Zest Of Lemon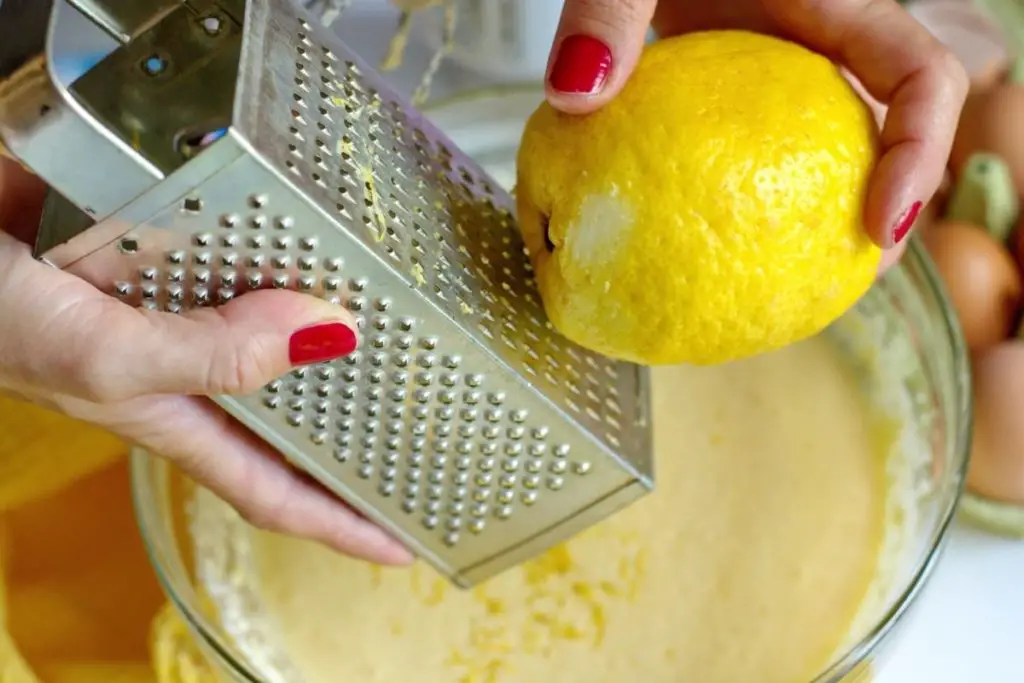 If you're like me, then you're addicted to everything lemon. Lemon is one of the best ways for improving most desserts, so it's no surprise that it works well with boxed cake mix also.
Mixing in some lemon juice and zest will make your cake taste fresh and zingy. The tart flavor will cut through the sweetness in any boxed cake mix and make it burst with flavor.
Try to avoid adding to chocolate cake, or if must then white chocolate goes better with lemon; yellow cake works best.
The lemon will add a tart finish to a sweet cake and can be used in either the frosting or the batter. 
13. Stun With Soda (Carbonated Soft Drink)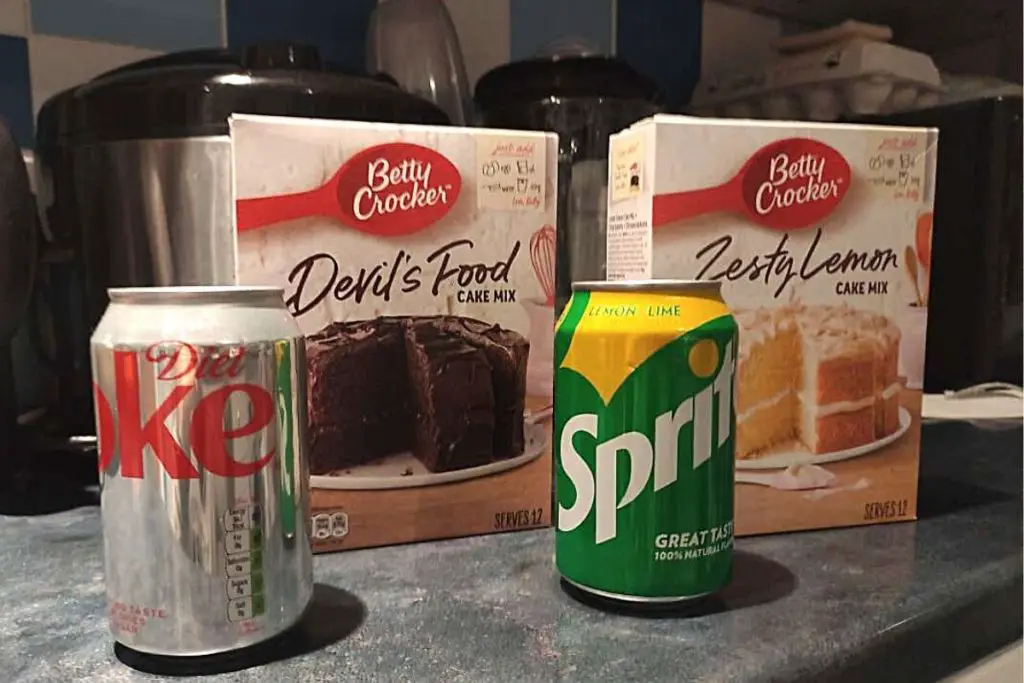 It's a well-known baking hack to add a can of soda, such as coke, sprite, or carbonated water, to the mix when baking a cake. This trick provides a number of benefits including moistening the cake and providing a little bit of acidity that helps with browning and also adds carbonation which is often desired in chocolate cakes.
The addition of soda also reduces the amount of leavening agent required and helps keep the cake moist for longer periods without refrigeration.
Using soda is also a great option if you don't have or want any of the other required ingredients like eggs or oil. For a low-fat low calorie, 2 ingredient recipe, try adding low-calorie or diet soda to your cake mix.
The other benefit is a truly unique flavor – your guests won't have any idea your cake came from a boxed cake mix! Just add 1 can (12 ounces) of soda or flavored carbonated water to your cake mix, give it stir until well combined, pour it into the cake pan, and pop it in the fan-assisted oven for 25-30 minutes.
Here are 11 delicious soda cake combinations to try.
14. Use Natural Food Coloring
There are lots of ingredients in your kitchen that can be used to elevate your cake mix. Try giving it some color with the ingredients listed below for a showstopping centerpiece:
Green – Matcha Powder. Add 1-2 tbsp Matcha Powder. Matcha Powder adds a unique, earthy flavor and a vibrant green color.
Yellow – Pineapple Pulp. Add 1/3 of pineapple, blend and sift, reduce in a saucepan. Adding pineapple gives a tart sweetness to your cake; it will also increase the sugar content and the moistness of your cake.
Red – cranberries, raspberries, cherries. Add 1 cup of fruit and put over low heat in a saucepan to reduce. For vibrant red color and flavor, use berries and cherries. Be sure to decrease the liquid accordingly in your recipe to avoid a runny cake with this substitution!
For a full list of natural food dyes and detailed instructions check out my latest post: How To Color Cake Mix Using Natural Food Coloring.
15. Use Homemade Frosting Or Glaze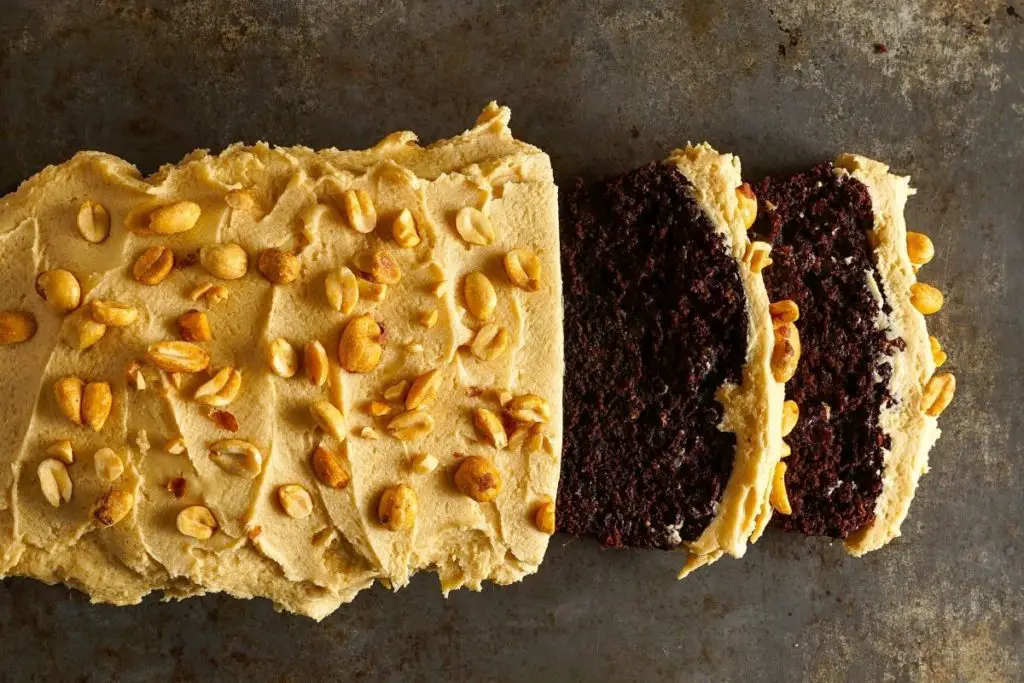 As the final step, making homemade frosting will improve and elevate any store-bought cake mix! Whether a chocolate drizzle, cream cheese frosting, vanilla buttercream, or lemon and icing sugar glaze will round out the flavors, you chose and give that homemade feel. 
Take the time to whip it up or set your stand-up mixer to go while you take on another task – trust me, it's worth it! 
In Summary
Whether you are looking for healthy substitutions, flavorful add-ins, or creating a richer, more moist texture, I hope you are inspired by these simple cake mix hacks to create something extra yummy! 
With some simple ingredients you already have in your kitchen and a little bit of creativity, there's no way your guests will be able to tell that it's not homemade! And don't worry, we won't tell if you won't.