Rhubarb is a fantastic ingredient in cooking and baking, but why save this delicious ingredient just for when it is in season? When you freeze it, you can enjoy this tangy, wonderful vegetable in these delicious frozen rhubarb recipes all year long.
Rhubarb tastes great and is full of flavor. Its distinctive sour taste makes it great for mouth-watering pie fillings and flavor-enhancing ingredient to muffins, cakes, cookies, and many other puddings and desserts.
You can also use it to make some yummy, tarty jams, jellies, and even compote.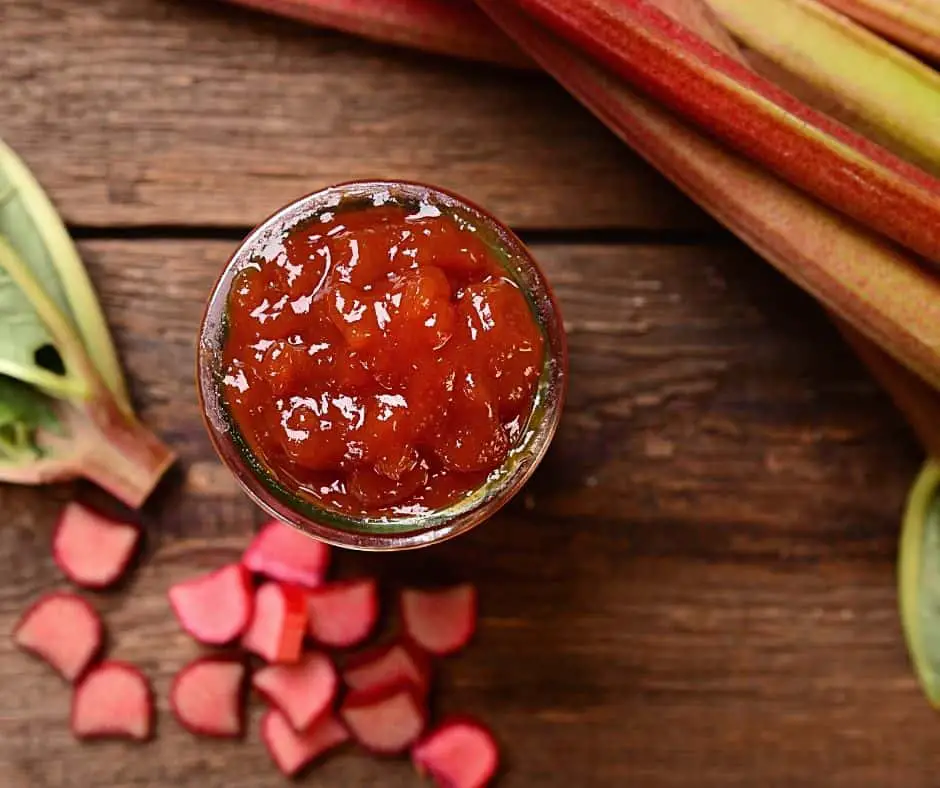 The recognizable red-pink color of the rhubarb comes from the antioxidants and will give a pop of color to any recipe. 
It also contains ample amounts of fiber, vitamin K1, C, and Calcium. 
These deliciously flavourful recipes that I would like to share with you below are great ways to sneak this nutritious and fibrous vegetable into your diet.
But before I get to the recipes, let me tell you why I think that frozen rhubarb is not a lesser, low-quality option but works as great as a fresh one.
Fresh Rhubarb Or Frozen In Recipes?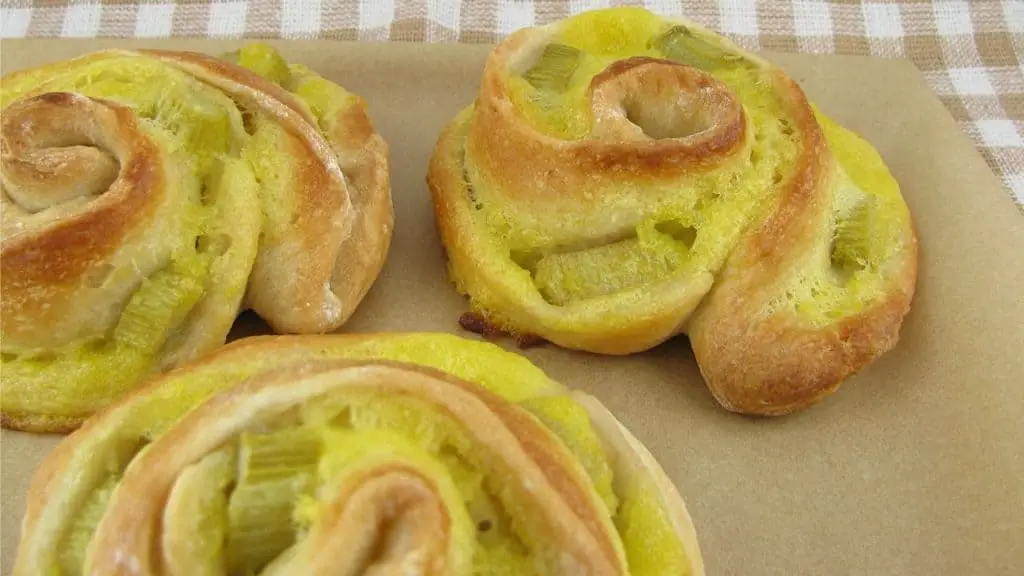 Most recipes using fresh rhubarb can also work using frozen rhubarb.
However, there are some recipes where it is preferable to stick with fresh rhubarb, such as rhubarb butter, jam, or compote. 
When substituting frozen for fresh rhubarb, always check the recipes recommendations. On the whole, recipes will ask you to thaw and then drain the excess liquid from the thawed rhubarb.
Why Should You Freeze Rhubarb?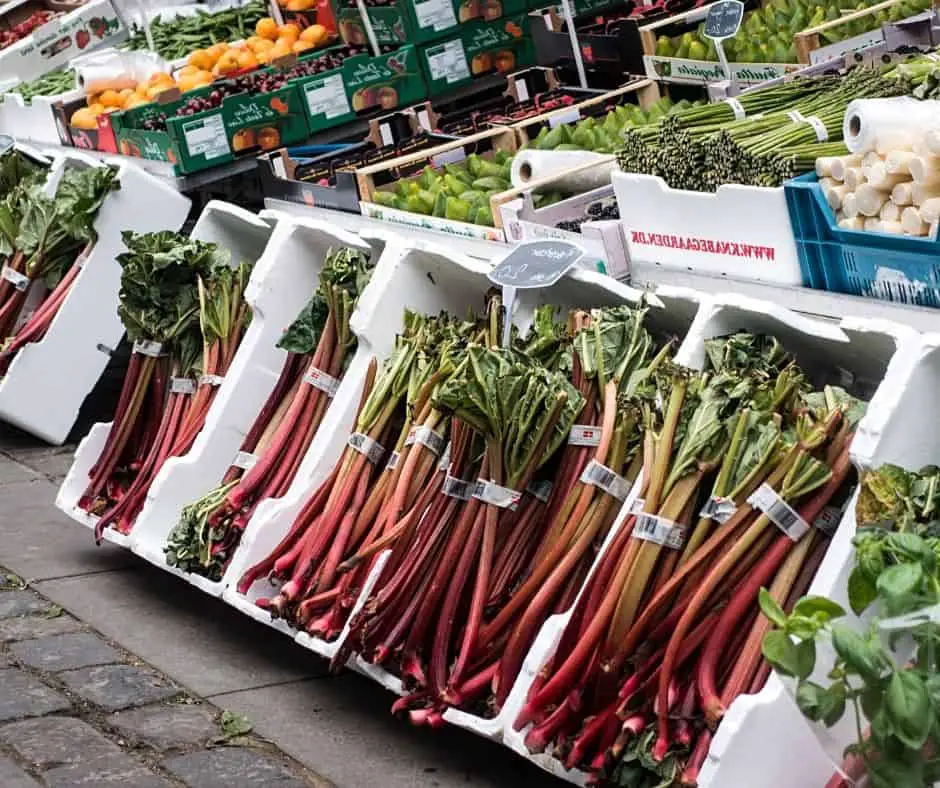 Rhubarb season is short, and if you are inundated with fresh rhubarb, you may wish to set some aside for freezing. Freezing fresh vegetables prevents food waste and means you can have ripe and ready rhubarb all year long.
Freezing does not require any preservatives but helps maintain the rhubarb's quality, color, texture, and flavor. Freezing also helps to retain the nutrients by locking in all the vitamins and minerals from fresh until cooking.
The good news is that most recipes using fresh rhubarb can also be made with frozen rhubarb. Be sure to check the individual recipe as some require this ingredient straight from the freezer and some prefer thawed and drained rhubarb.
Here Are Easy Steps How To Freeze Rhubarb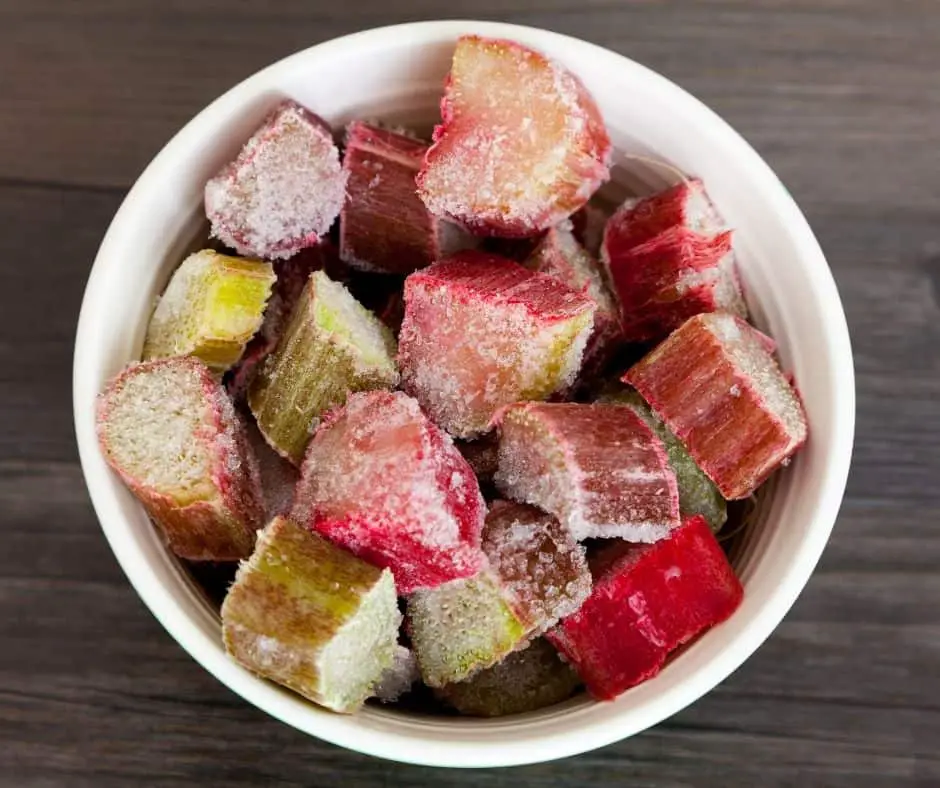 Prep your rhubarb for freezing in just five minutes. For the best result, always use freshly cut crisp rhubarb.
Remove the rhubarb leaves and trim the ends of the stalks and discard.
Wash the stalks in cold water and pat dry.
Chop the stalks into approximately 2 cm segments.
Clear a shelf in the freezer. Line a metal sheet pan with parchment paper spread out the rhubarb pieces, and place the tray in the freezer.
Freeze for 12 hours to 1 day until the pieces are frozen solid. Then transfer the pieces into an airtight container or zip lock bag.
Your frozen rhubarb will keep for a year until next spring when your new rhubarb harvest is ready.
Don't worry about peeling or cooking the rhubarb before freezing.
If your stalks are particularly thick, slice them in half lengthways down the middle as well.
9 Mouthwatering Recipes Using Frozen Rhubarb
These scrumptious frozen rhubarb recipes are great for all levels of the baking experience. Most of these rhubarb bakes work amazingly with custard; for the classic rhubarb and custard combo, or for something simpler, try pairing these bakes with vanilla ice cream or yogurt.
1. Easy But Super Delicious Rhubarb Crumble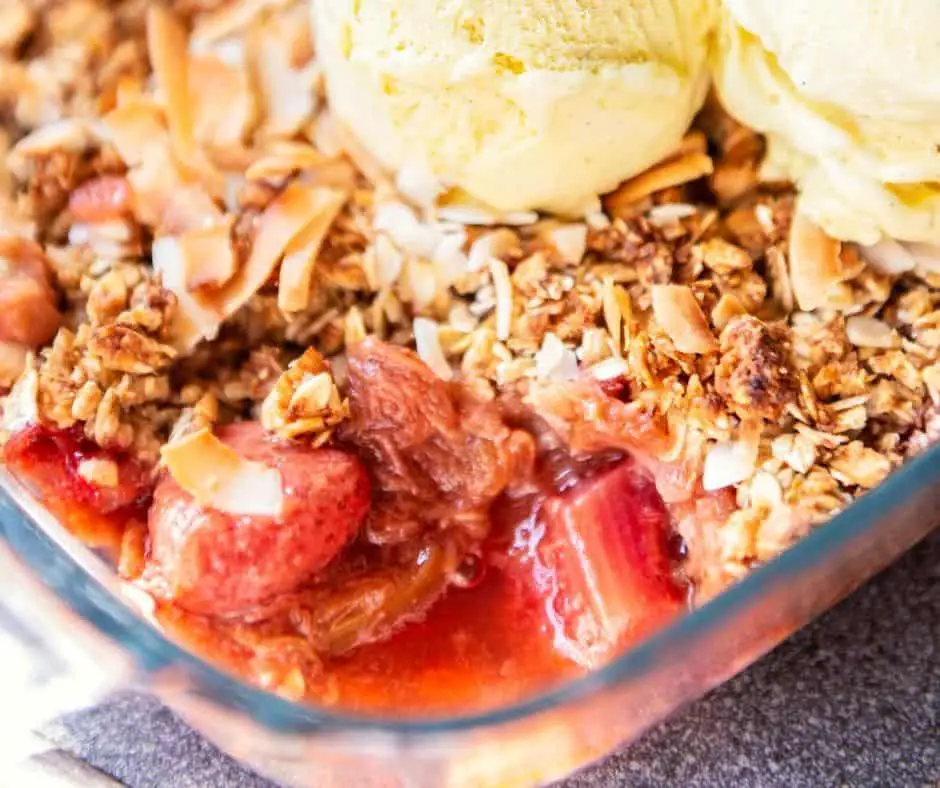 Filling and hearty dessert with a perfect biscuity crumble topping made with a chunky biscuit crumble with oats. 
The oats not only add wonderful texture but will keep you fuller, and the fruit will add natural sweetness. This combination makes for a variety of textures and flavors for you to enjoy. I did also add a few toasted coconut flakes to mine because I just love that stuff, but you don't have to.
The only problem with this recipe is that it doesn't keep for very long in hungry households as it's so delicious! Why not serve this crumble warm and top it off with a scoop of your favorite homemade vanilla ice cream. 
​​Egg-free
​​Fresh or frozen rhubarb
11 Ingredients 
Check out the full recipe on Taste Of Home. 
2. Classic Rhubarb Crumble With Cinnamon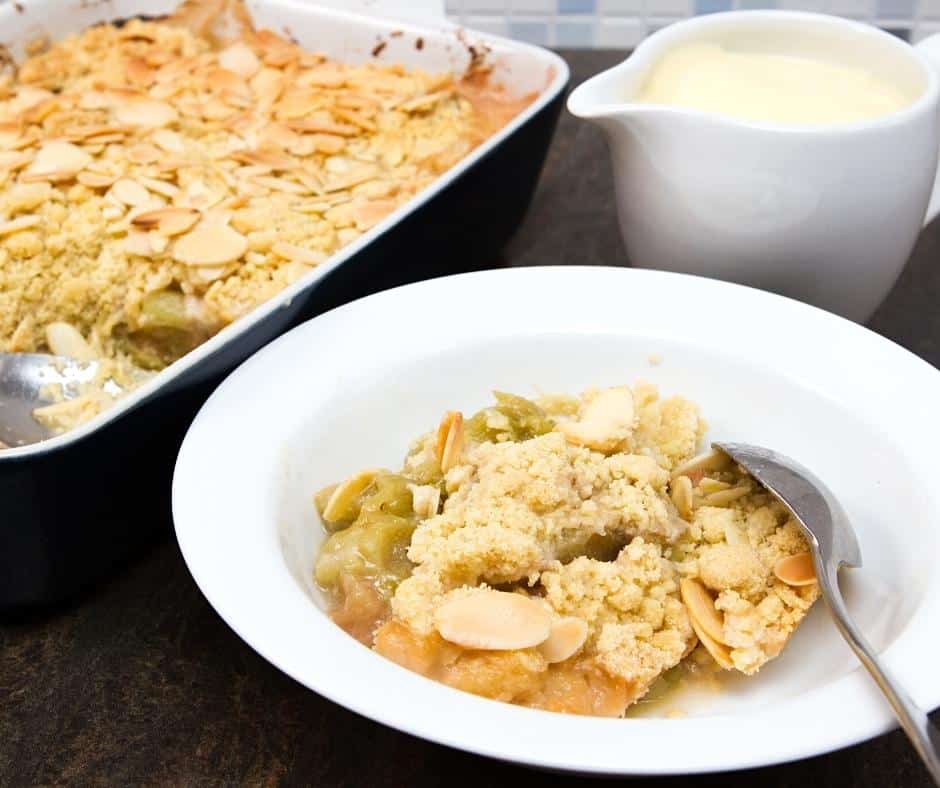 For a crumble with a fall variation try this rhubarb crumble with apple, almonds, and cinnamon. 
The tartness of rhubarb balanced out with sweet apples and cinnamon means there is nothing better than adding a creamy side of custard to complete this dessert. 
This recipe is also sweetened with a splash of honey and uses almonds as part of the base. The toasted almonds add a slight crunch as well as an earthy, nutty flavor. 
Check out instructions and a list of ingredients on Where Is My Spoon. 
Read Also: How To Make Crumble Topping? (My Easy Foolproof Recipe).
3. Rhubarb Coffee Cake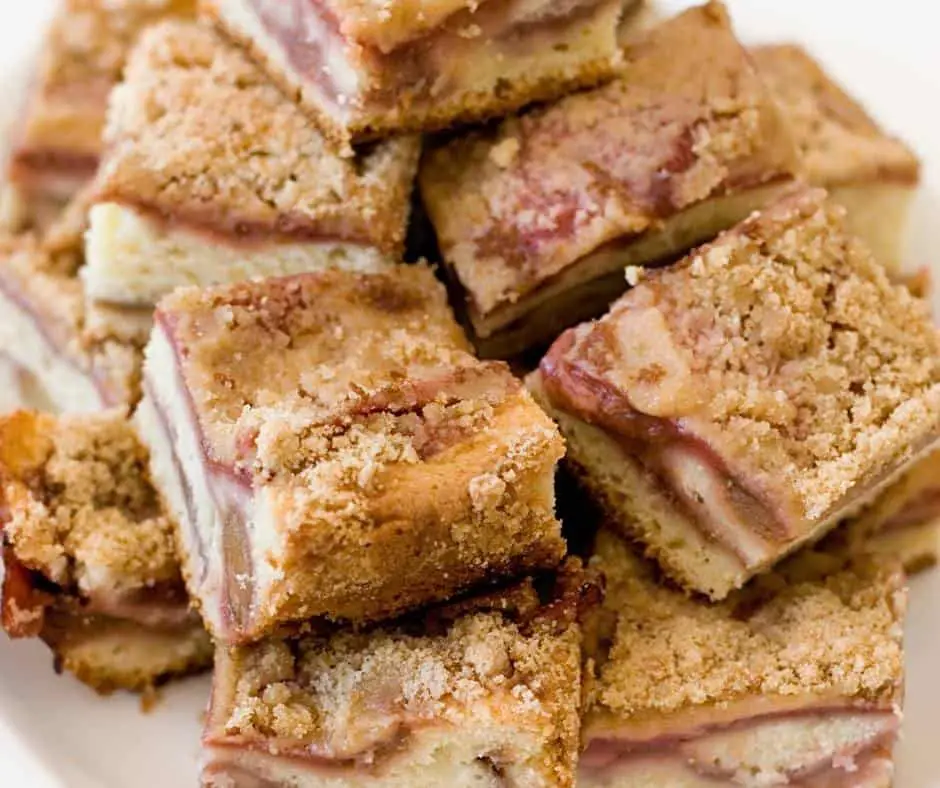 Three layers of goodness: spongy vanilla cake, cinnamon streusel, and finally, a layer of rhubarb curd. Unlike a crumble which we love to embrace for its messy, uneven appearance (because that's how you get the most crispy pieces on top), this recipe creates elegant squares of layered cake. 
Although this recipe might appear challenging with many moving parts, the author has provided a wealth of expert tips and troubleshoot ideas to help you. They have left no stone unturned to ensure you can cook the best rhubarb coffee cake possible. 
​​Fresh or frozen rhubarb
12 Ingredients 
Check out the full recipe on A Pretty Life In The Suburbs. 
4. Deliciously Moist Rhubarb Cake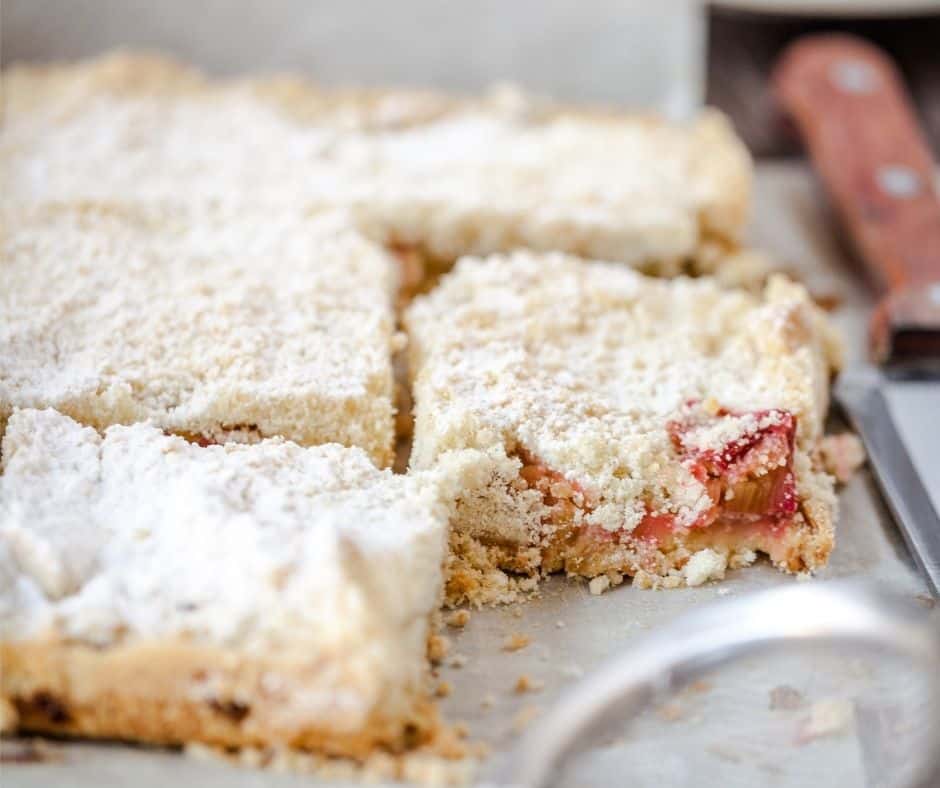 This rhubarb crumble cake is moist and fluffy, topped with a crumbly biscuit topping. 
This recipe uses sour cream in the cake batter, which may sound like an unusual ingredient, but it adds moisture and fat to the batter. This enhances the creaminess of the mixture without compromising the consistency. 
This cake will stay fresh for five days, and it is freezer friendly, so you can keep this handy for snacking and when those cravings come crawling in. 
Have this crumble cake with a cup of your favorite tea or coffee for the ultimate 11zies treat. 
​​Fresh or frozen rhubarb
15 Ingredients 
Check out the full recipe on Seasons & Suppers. 
5. Rich And Warm Stewed Rhubarb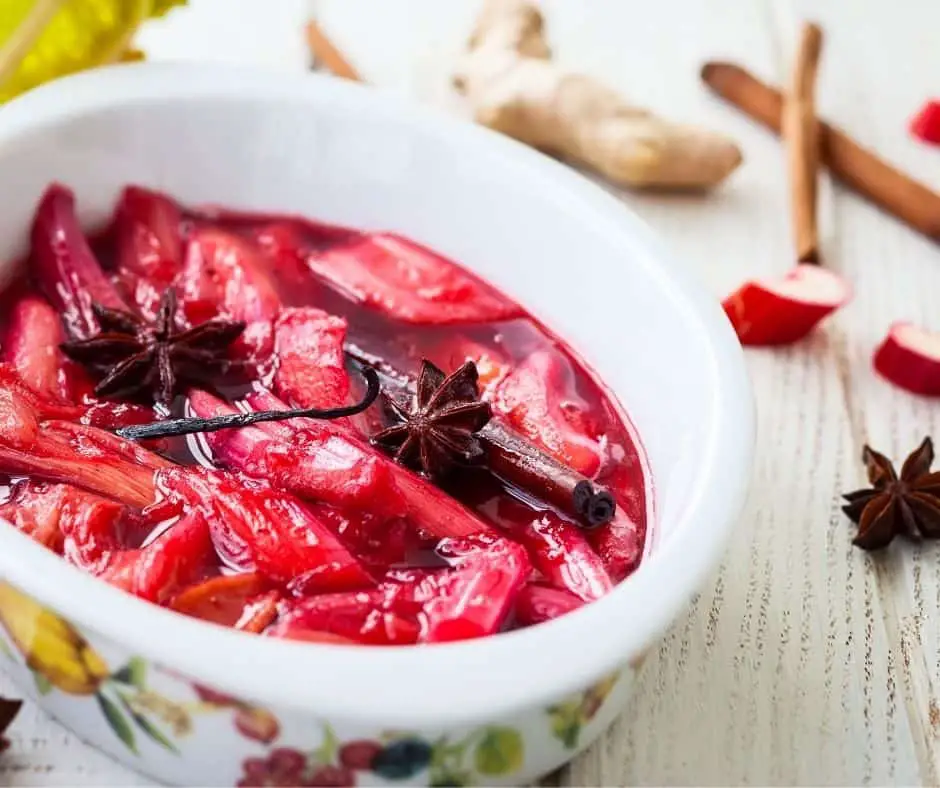 Arguably one of the easiest sweet rhubarb recipes on this list. Simply combine the five ingredients in a saucepan and simmer. 
Serve this delicious sweet and warm rhubarb reduction hot or chilled with cream, custard, ice cream, or yogurt. This recipe works great as a dessert on its own or as a side dish to other sweet puddings. 
Star anise is optional, but I did use it, and it was absolutely yummy.
​​Fresh rhubarb is preferred but frozen also works
5 Ingredients
Check out step-by-step instructions and a list of ingredients on BBC Good Food. 
6. Heavenly Rhubarb And White Chocolate Muffins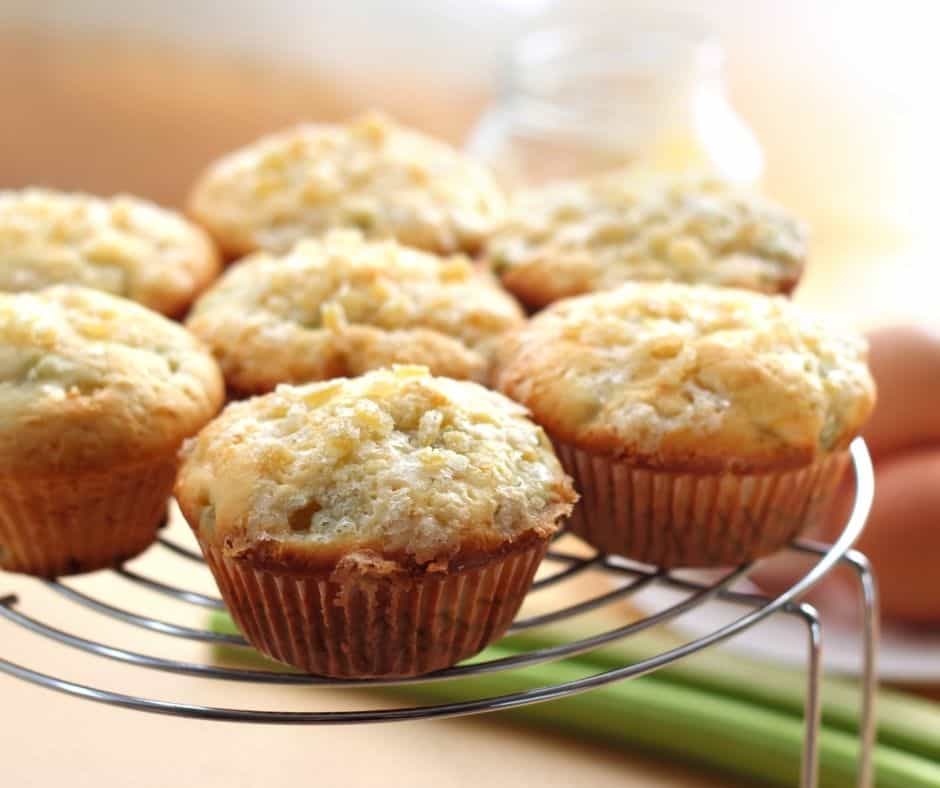 Take a chance on a classic British muffin recipe with rhubarb and white chocolate chips. The white chocolate is sweet enough to balance out the tangy rhubarb in the moist muffin mix. 
This recipe also uses less rhubarb than other recipes on this list, so it's perfect if you just want a subtle hint of sourness. 
You could even play up to the ingredients in this recipe. Drizzle with white chocolate over the top of the muffins for decoration and extra chocolatey goodness. 
If you want to use more rhubarb for your dessert, combine this muffin recipe with the above recipe for stewed rhubarb as a complimentary side dish. 
​​​​Fresh or frozen rhubarb 
10 Ingredients 
Check out the full recipe on Effortless Foodie. 
7. Soft And Crumbly Rhubarb Cookies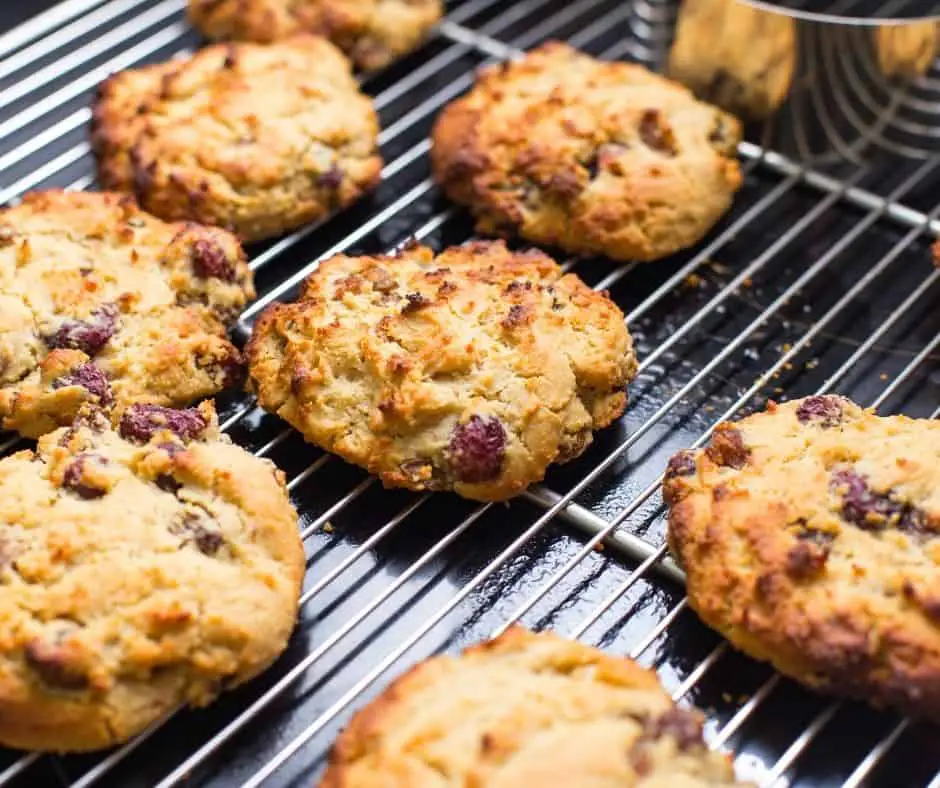 Old-fashioned crumbly and toothsome oatmeal cookies with a twist from the English vegetable garden. 
Oatmeal cookies, although delicious, sometimes tend to end up a little dry. Adding the rhubarb will bring in that moisture that is sometimes missing. 
This recipe also includes an option to add cream cheese frosting. Other variations of this recipe with lemon zest, chopped nuts, or shredded coconut also go down a treat. 
Fresh or frozen and thawed, drained rhubarb
10 Ingredients for cookies + 5 Ingredients for frosting
Check out the full recipe on Chocolate with Grace. 
8. Moist And Delicate Cinnamon Rhubarb Muffins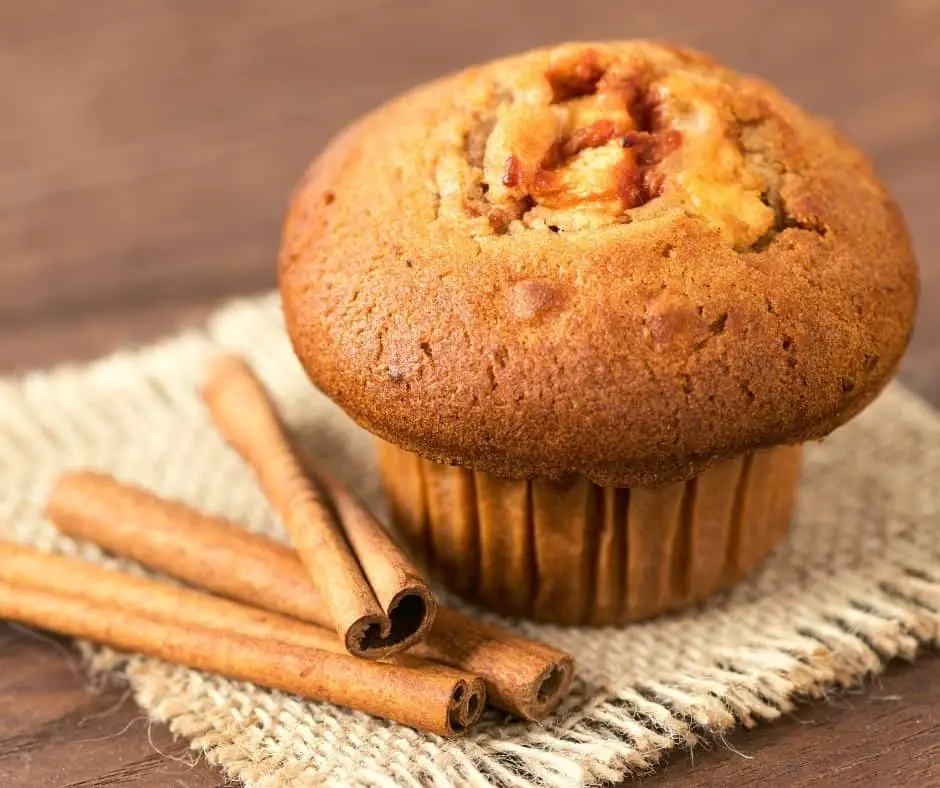 Double cinnamon muffins with spice in the batter and in the brown sugar crunch topping. Muffins are typically larger, slightly less moist, and not quite as sweet as cupcakes, making them ideal for a mid-afternoon energy boost. 
This is also a pretty easy recipe for newbie bakers due to the simple ingredients and long baking time of 25 to 30 minutes. Which gives you a little bit of wiggle room when it comes to knowing when to take these cute muffins out of the oven. 
Fresh or frozen and thawed, drained rhubarb 
10 Ingredients 
Check out the full recipe on Land O Lakes. 
Read Also: How To Preserve The Natural Color Of Baked Goods With Vitamin C?
9. Pretty And Yummy Rhubarb Strawberry Smoothie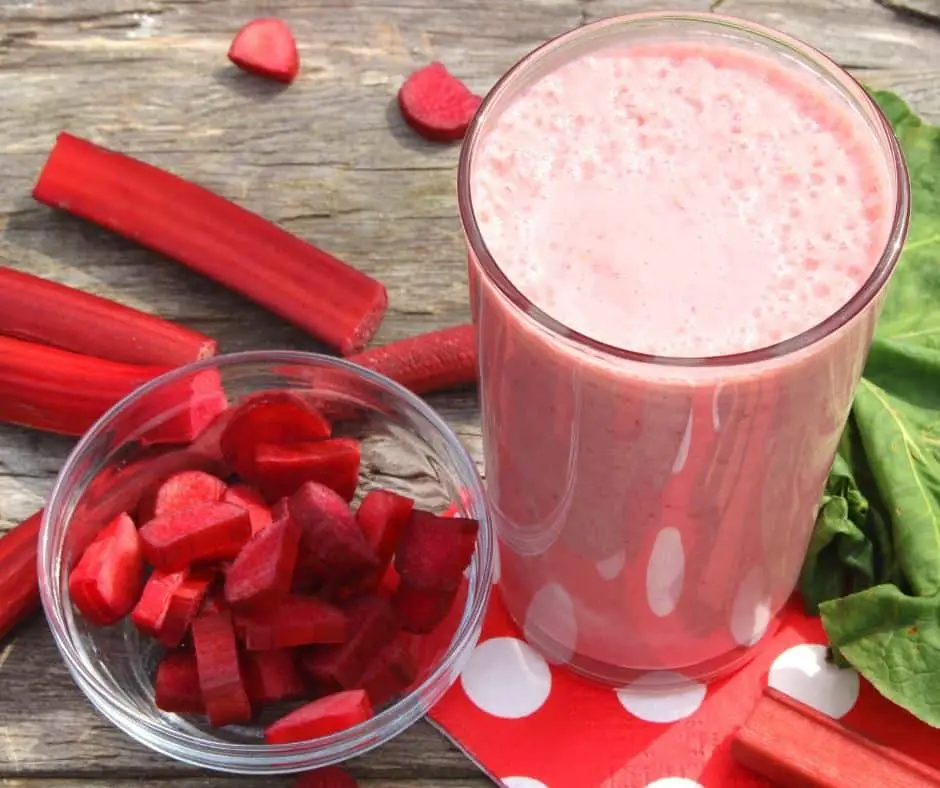 Ok, let's leave the baking ideas for a moment to appreciate this great breakfast option. Frozen fruit and frozen rhubarb are absolutely perfect for this nutritious recipe and add a delicious thickness to the smoothie. 
Plus, the honey adds a bit of sweetness while the milk and acai or pomegranate juice allows the mix to blend and add a depth of flavor. 
You could even go a little lighter on the liquid to make a summer smoothie bowl. Top with sliced ripe banana, strawberry, and chia seeds for extra texture and nutrients. 
​​Frozen rhubarb preferred 
5 Ingredients 
Check out the full recipe on She Wears Many Hats. 
Read Also: Fan or Conventional Oven For Baking Cakes – Which is Better?