Calling all holiday bakers! These are the top recipes using crystallized ginger for fall and Christmas cooking. Of course, you've probably used fresh or ground ginger in the kitchen more times than you could count, but what about their sweeter cousin crystallized ginger? 
These sugary and spicy candy-like pieces are ideal for baking to add a kick without turning the mix into a hot and bitter batter. 
I have chosen these nine tasty recipe ideas for their use of the key ingredient, crystallized ginger, that gives the recipe the perfect combination of heat and sweetness. 
After trying them out, I have rated each recipe for its difficulty. Some of these recipes are beginner baker-friendly with minimal steps and a short ingredients list, and some require a little more skill. 
Whatever your skill level in the kitchen, here are the best ways to use this sweet and spicy ingredient in a recipe. 
Candied Ginger vs. Crystallized Ginger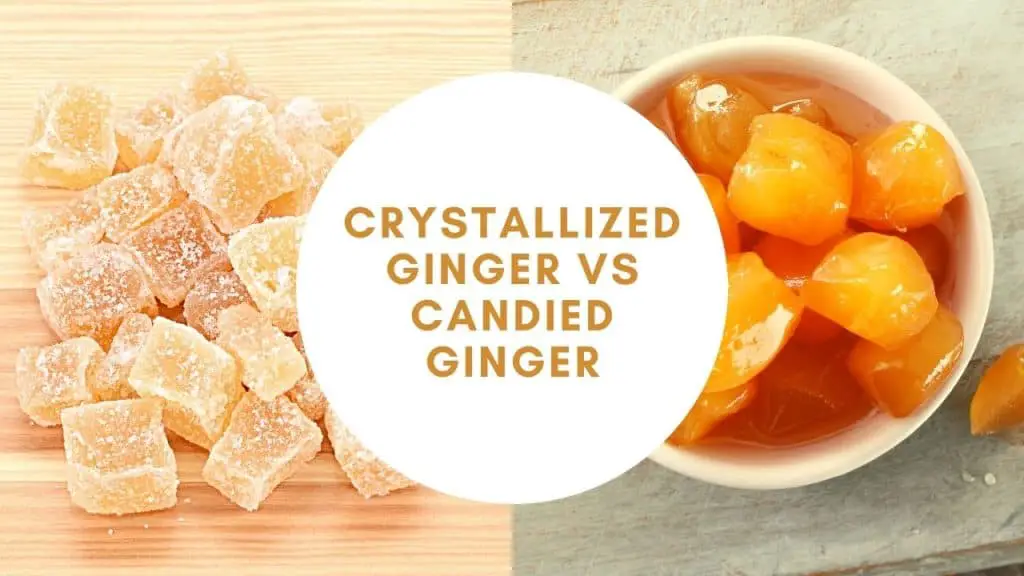 What Are The Differences?
Crystallized ginger is cooked, coated in sugar, and then stored as dry, chewy pieces of sweet ginger root. Candied or stem ginger is often cooked the same way, but it is stored in syrup instead of coated in sugar.
Although there are subtle differences in how crystallized ginger and candied ginger are made, the two terms are often used interchangeably.
You can use both versions in the recipe below, and you can eat both of them as it is or dipped in melted chocolate, add it to sweet and savory sauces, combine it with nuts, sugar, and fruit for pie fillings, make ginger tea, or use in baking recipes. 
9 Scrumptious Recipes Using Crystallized Ginger
Difficulty Ratings For The Each Recipe:
Easy. Perfect crystallized ginger recipe for beginner bakers and hard to go wrong with few ingredients and minimal steps.
Medium. Anyone with basic kitchen knowledge can confidently bake these recipes. They may require a little intuition to know when to take them out of the oven, but you should be fine. 
Hard. These recipes may use a few more ingredients and require a few more steps. However, these are more than suitable for confident amateur bakers.  
1. Swedish Ginger Cookies Recipe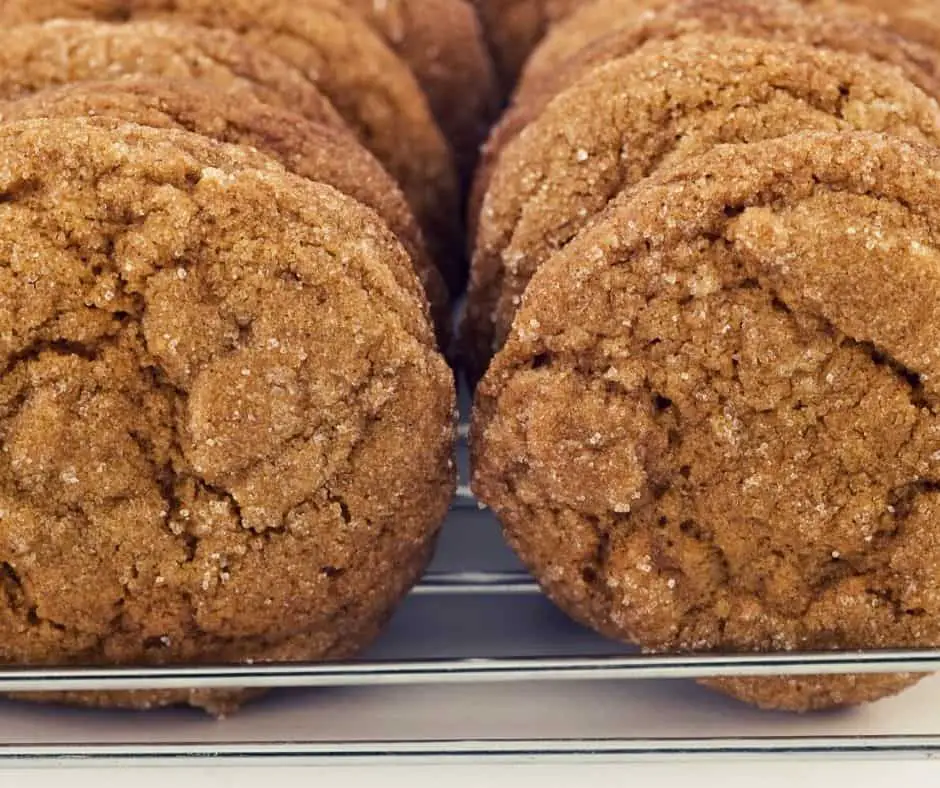 These crackling Swedish ginger cookies with cinnamon, clove, ground and crystallized ginger are magnificent holiday bake that lasts a long time in the cupboard. 
These are the perfect cookies to have on hand in the fall and winter months when you just never know when someone will pop over for a cup of tea. These ginger cookies also make a great gift wrapped in some colorful cellophane or a brown paper bag with a cute ribbon bow. 
Swedish ginger cookies are a hit with everyone as they are chewy on the inside yet hold a crunch and crack on top. The dough is dipped into granulated sugar to give them its signature crackling surface. 
They are sweet enough for anyone with a sweet tooth, yet the double hit of warm and spicy ground ginger in the dough and pieces of chopped crystallized ginger make for a perfect balance. You could even add a small pinch of cayenne pepper to add an extra kick. 
​​Difficulty Level 2
12 Ingredients 
Check out the full recipe on Food. 
2. Crystallized Ginger Shortbread
You got to try this melt-in-the-mouth vanilla shortbread with an added twist of flavor. The chewy pockets of crystallized ginger in the buttery shortbread are a winning combination. 
This recipe has simple instructions and only six ingredients. It needs only one bowl to mix the ingredients; you don't even have to be a pro in the kitchen to achieve a great bake on this shortbread recipe. 
Similar to cubes of fudge, this shortbread bake is rich enough that you may be satisfied with a couple of squares. 
​​Difficulty Level 1 
6 Ingredients 
Check out step-by-step instructions and a list of ingredients on The Mom 100. 
3. Candied Ginger Loaf Cake
Nothing quite says summer is behind us like the combination of apple, cinnamon, and ginger in a bake. The apples and vanilla add sweetness, while the cinnamon and crystallized ginger add complementary fall flavors that we all know and love. 
The author of this recipe suggests serving this cake with smooth cream cheese frosting and a spicy maple syrup drizzle. I don't know about you, but I did absolutely love this winning combination. 
​​Difficulty Level 2
11 Ingredients 
Check out the full recipe on The Daley Plate. 
4. Crunchy Topped Ginger Banana Bread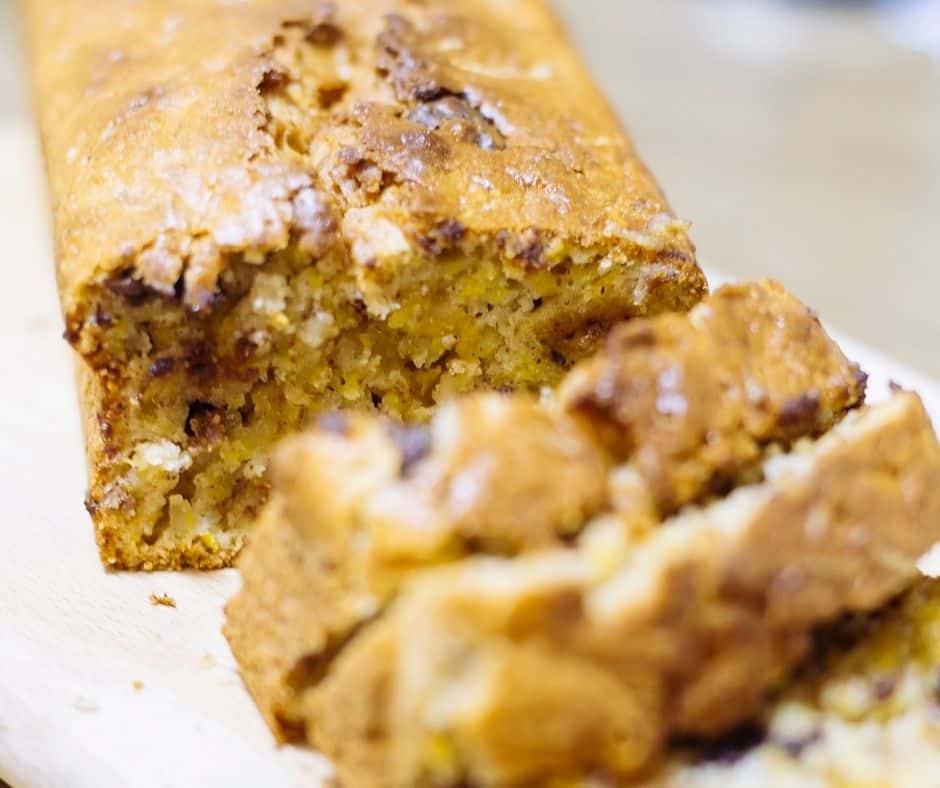 I think we all went through the phase of baking banana bread last year, but that certainly doesn't mean banana bread is a thing of the past. Banana bread is here to stay, so let's take it up a level with some overripe bananas, chewy chopped crystallized ginger, and melt-in-the-mouth chocolate chips.
The top crisps but beautifully in the oven, but you could even sprinkle a pinch of brown sugar for an extra crispy topping. 
You can also use this cake batter to make delicious and beautiful banana muffins. 
This banana loaf has a huge personality and doesn't need a host of ingredients on the side. Serve warm as is or with a swipe of butter. 
​​Difficulty Level 1
11 Ingredients 
Check out the full recipe on The Mom 100. 
5. Best Crystallized Ginger Muffin Recipe
You ought to try out these most flavorsome and cutest spiced mini muffins known to humanity. This recipe for warm and soft crystallized ginger muffins is an excellent balance of sweet and spicy. Plus, they are great for sharing, snacks, or a small sweet treat after dinner when you aren't in the mood for something heavy. 
The crystallized ginger adds a zingy kick, but you don't need to worry about the ginger being overpowering. Once the sweet ginger is baked, it becomes milder. 
Of course, you can always use this recipe for full-size muffins if you don't have a mini muffin tray. 
​​Difficulty Level 3
18 Ingredients 
Check out the full recipe on Hostess at Heart. 
6. Crystallized Ginger Gingerbread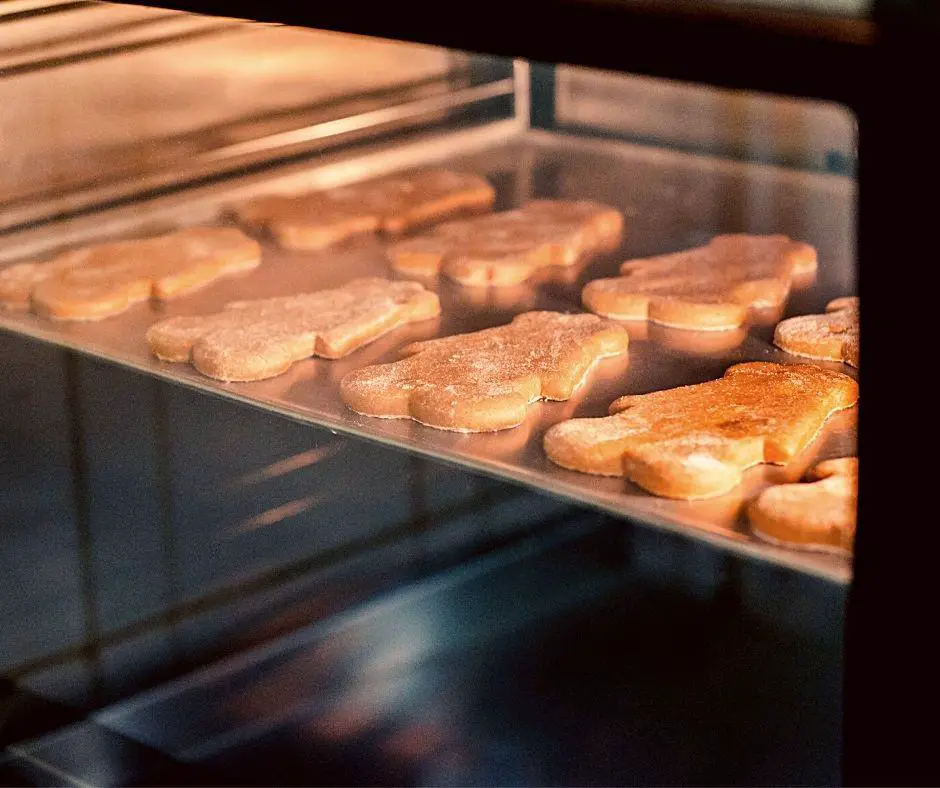 The nostalgia of gingerbread cookies shaped like little people with cute piped icing faces is something the holidays would be a miss without. The spices and molasses add that classic gingerbread flavor to awaken your senses to the wonder of Thanksgiving and Christmas. 
I did actually baked these in the middle of June, and I was enjoying them without any guilt whatsoever. 
What's great about this recipe is that you can leave the dough chilling in the fridge for hours. Then you can pull it out when you are ready to bake. These cookies also make an excellent activity for entertaining kids as you can allow them to get creative with decorating. 
​​Difficulty Level 2
14 Ingredients + Icing
Check out the full recipe on Cooks Recipes. 
7. Classic Gingerbread Loaf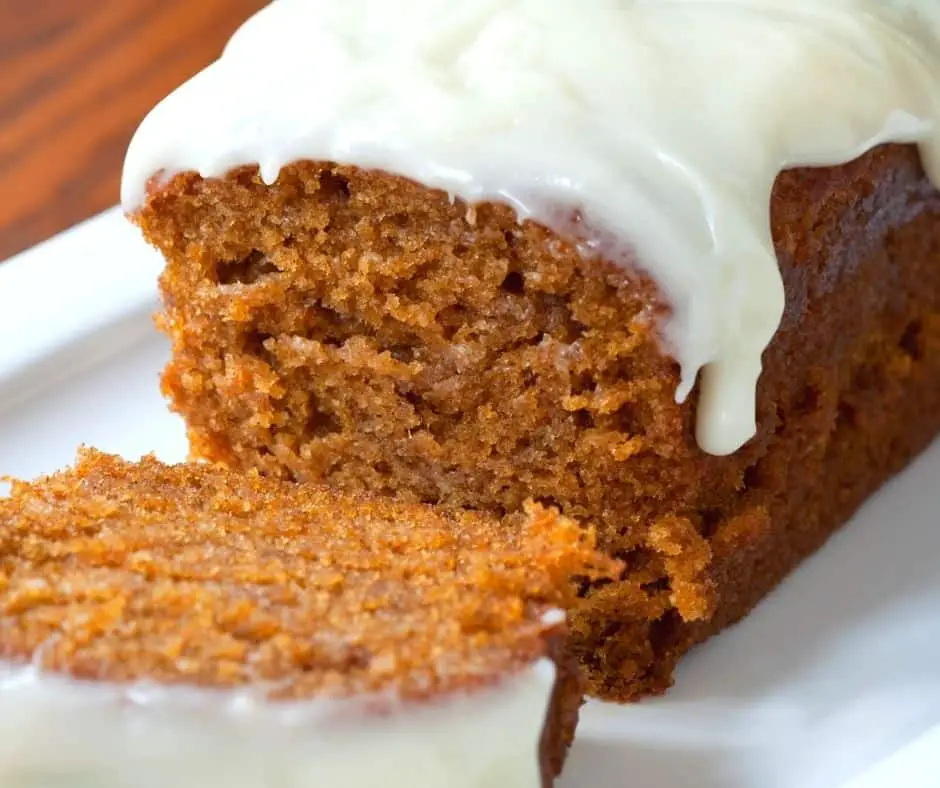 Traditional gingerbread loaf recipe that hasn't changed in generations. This double ginger loaf has ground ginger in the batter and chewy sweet crystallized ginger chunks to mimic the famous tasty and flavorful Starbucks ginger loaf that flies off the shelves at Christmas time. 
It is hard to get this recipe wrong because of almost an hour's extra-long bake time. Thus, giving you a little leeway when it comes to knowing when to take your cake from the oven. 
This recipe comes with super delicious and creamy cream cheese frosting to top off your loaf cake.
​​Difficulty Level 2
13 Ingredients 
Check out the full recipe on Nums' The Word. 
8. Chocolate Covered Candied Ginger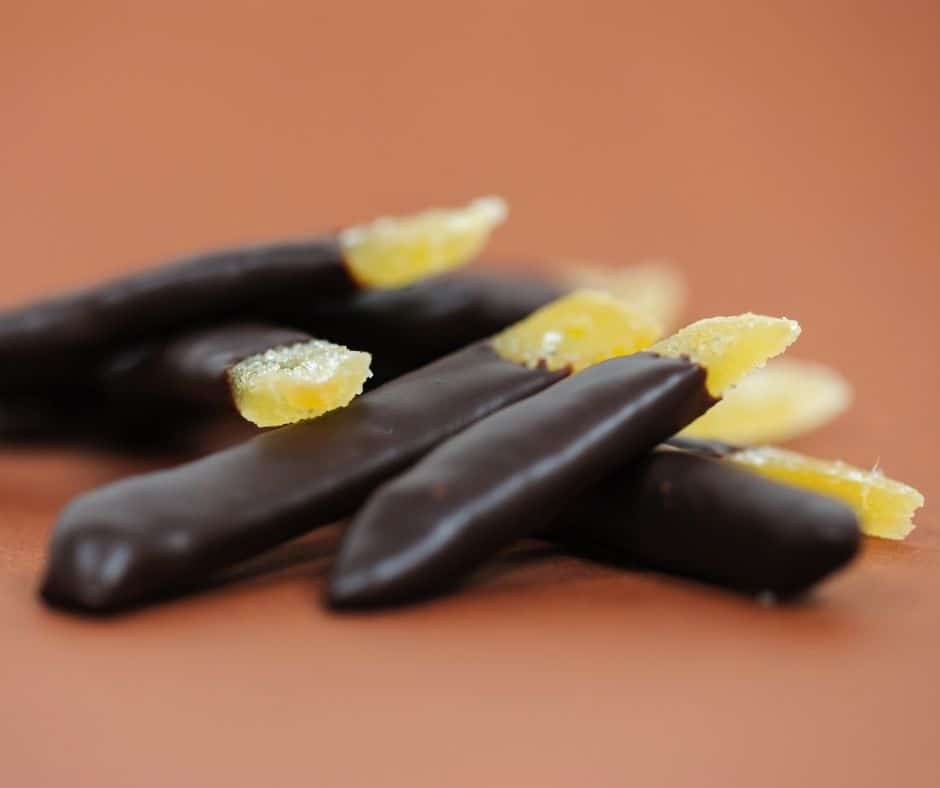 Add an extra munch of sweetness with the easiest recipe on this list with just two ingredients. Great if you are a self-confessed chocoholic who loves to snack throughout the day. 
The ginger is satisfying and punchy enough to leave you happy after a few pieces. These are also great nuggets of anti-nausea, and ginger has been used to treat sickness for centuries. 
Of course, you will get the best result using dark chocolate for this recipe. 
​​Difficulty Level 1
2 Ingredients 
Check out the full recipe on Food Pleasure and Health. 
9. Sweet Ginger Smoothie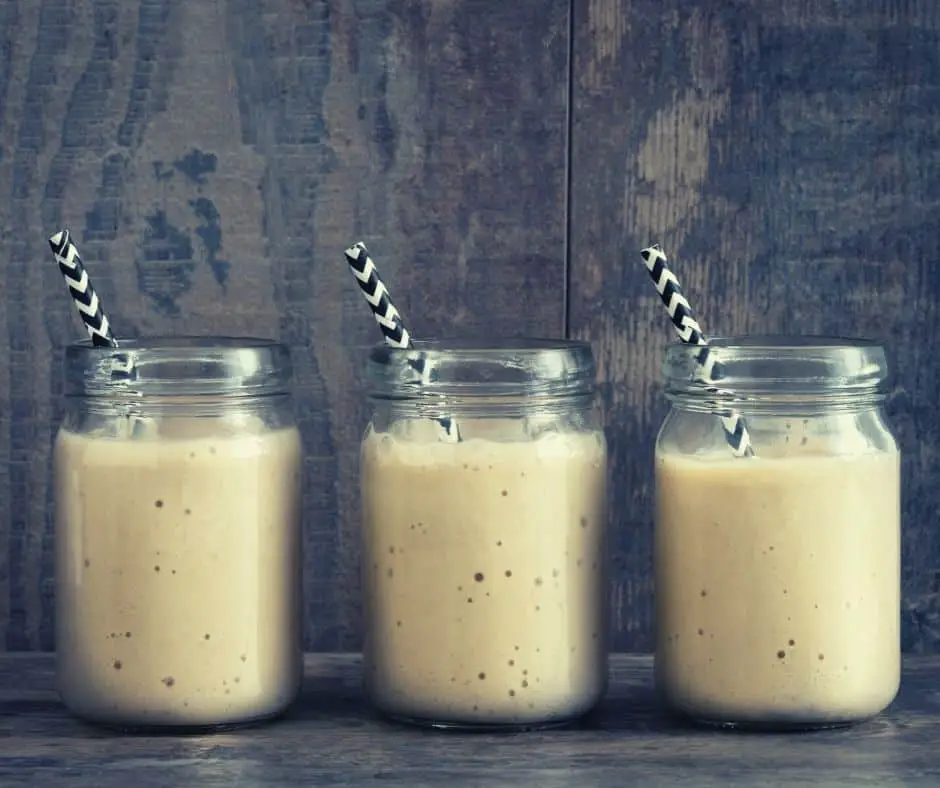 Combine mango, strawberries, yogurt, honey, and crystallized ginger, plus ice and water, and you have yourself a refreshing poolside-worthy drink. 
This recipe is also a great grab-and-go breakfast idea when you are rushing out the door. 
​​Difficulty Level 1
7 Ingredients 
Check out instructions and a list of ingredients on Health. 
If you absolutely love ginger and you are looking for more, perhaps healthier, ideas on how to add it to your food and cooking, check out my latest post here: 6 Best Ways To Eat Ginger