Fiber does all kinds of good things, from maintaining a healthy digestive tract to regulating your blood sugar levels. One natural and delicious way to add fiber to your diet is to incorporate psyllium husk into your baking recipes. 
What Is Psyllium Husk?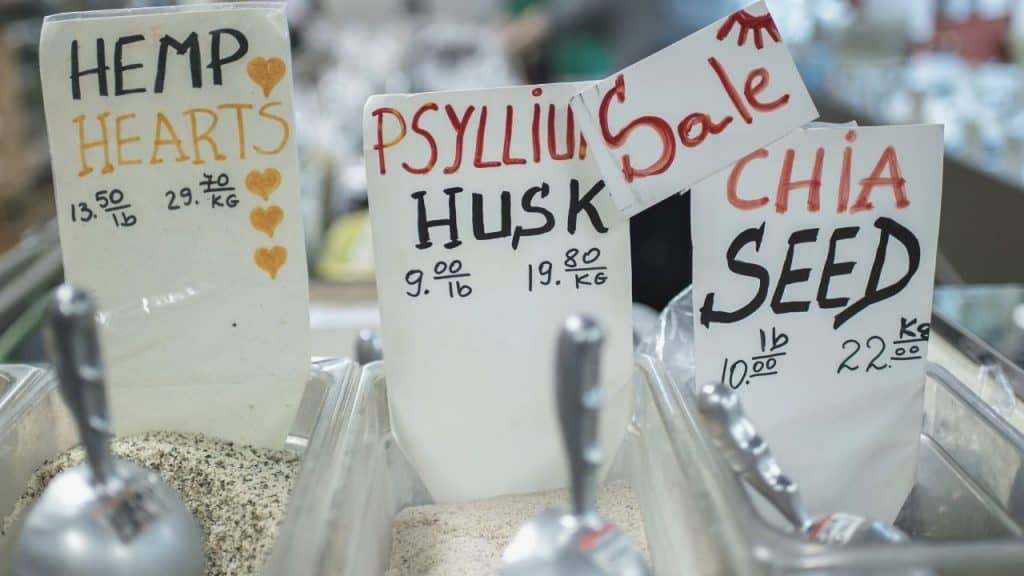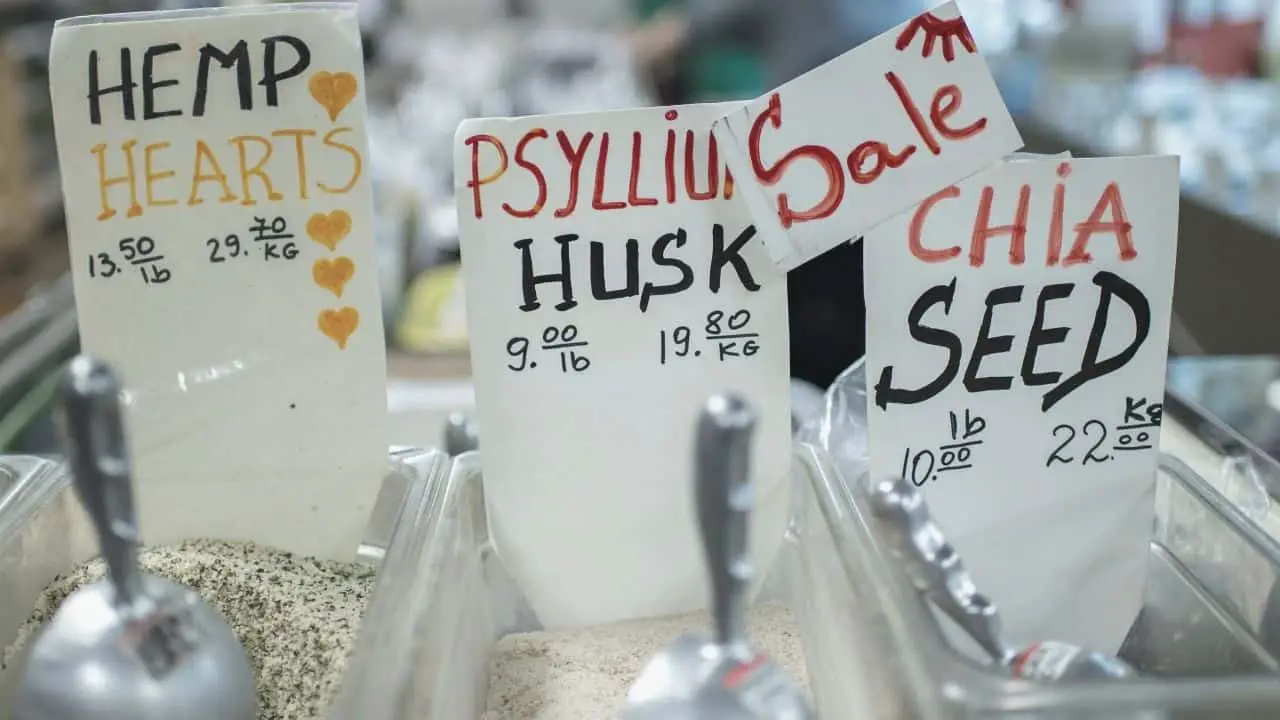 Psyllium husk, also known as Ispaghula, is made from Plantago Ovata plant's seeds, and it is packed with fiber. When ground to a powder, it becomes a highly absorptive flour-like substance that you can easily incorporate into some of your favorite baking recipes. 
The Benefits Of Adding Psyllium To Your Baking Recipes
Incorporating psyllium powder or husk into your favorite baking recipes is an easy and tasty way to add fiber to your diet and cut your carbs at the same time. 
TAP ON IMAGE TO VIEW PRICE
One of the best benefits of incorporating psyllium into your diet is the consistency it will provide your digestive system. Without getting too graphic, it's safe to say that psyllium keeps everything moving in your gut and can help prevent constipation. [1]
Psyllium generally helps keep your gut healthy. Many studies have shown that psyllium husk, being prebiotic, promotes the growth of good bacteria in your gut. 
There is also some clinical evidence to suggest that it can help ease the effects of diarrhea and irritable bowel syndrome (IBS). [2]
So the health benefits are clear, but that's not the whole picture. How does it taste, and how should you incorporate it into your daily baking routine? 
Before I get into some delicious psyllium husk baking recipes, let's tackle how to use it first, as there are few things you need to watch out for.
Baking With Psyllium Husk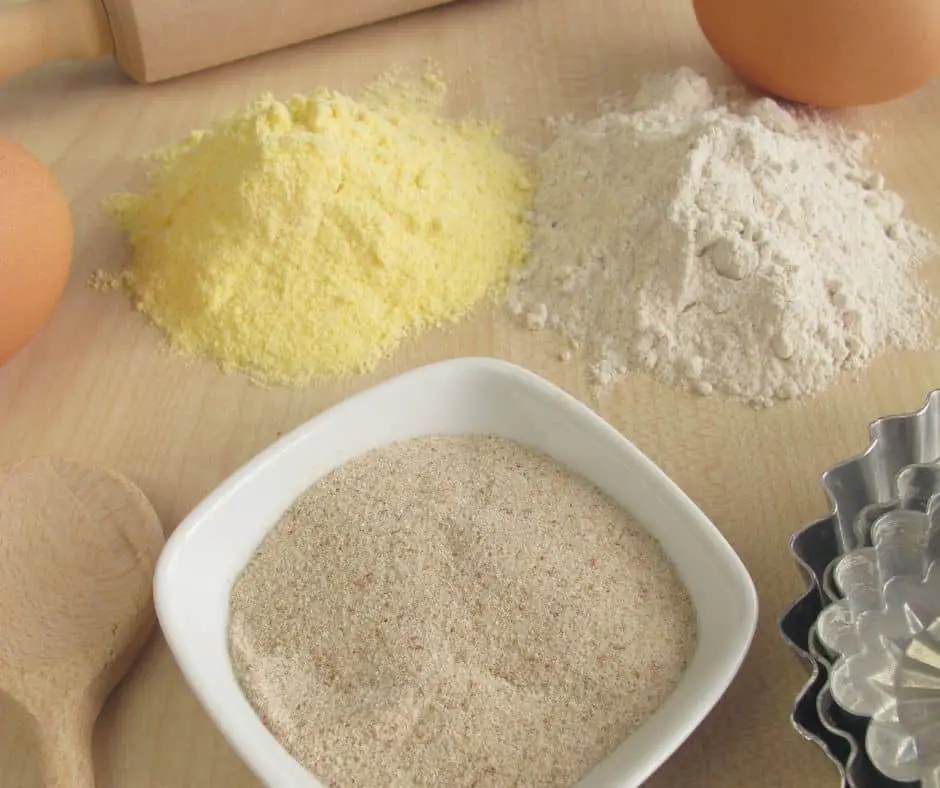 It's pretty easy to add psyllium husk to most of your baking ingredients, and the best part about it is that there are some easy and delicious recipes you can make with some fantastic results. 
I have left a few of my favorite recipes at the end of this article, so make sure to check them out. 
Why baking: Using psyllium powder or husk in your baking recipe can positively impact your baked goods. It is going to make your dough or batter thicker, give it more texture and bind the ingredients together. 
It doesn't take much: You can get the effects you want with psyllium by adding just a few tablespoons to any dough or cake batter you're making. Just a touch will give your recipes great texture and a lot of fiber and health benefits. 
It's versatile: You can use psyllium in all kinds of recipes, from bread, cookies, muffins, tortillas, cereal bars, pancakes or even noodles. So, don't be shy about tossing it into all your favorite baking recipes. 
It is Keto friendly: 10 grams of psyllium husk powder has around 1 gram of net carbs, making it a very useful ingredient in Keto and low-carb cooking. 
It is gluten-free: Psyllium husk, similar to Guar gum and Xanthan gum, is a binding agent that many bakers often use in gluten-free recipes as a binding agent and thickener.
Few Things To Consider Before You Start Baking!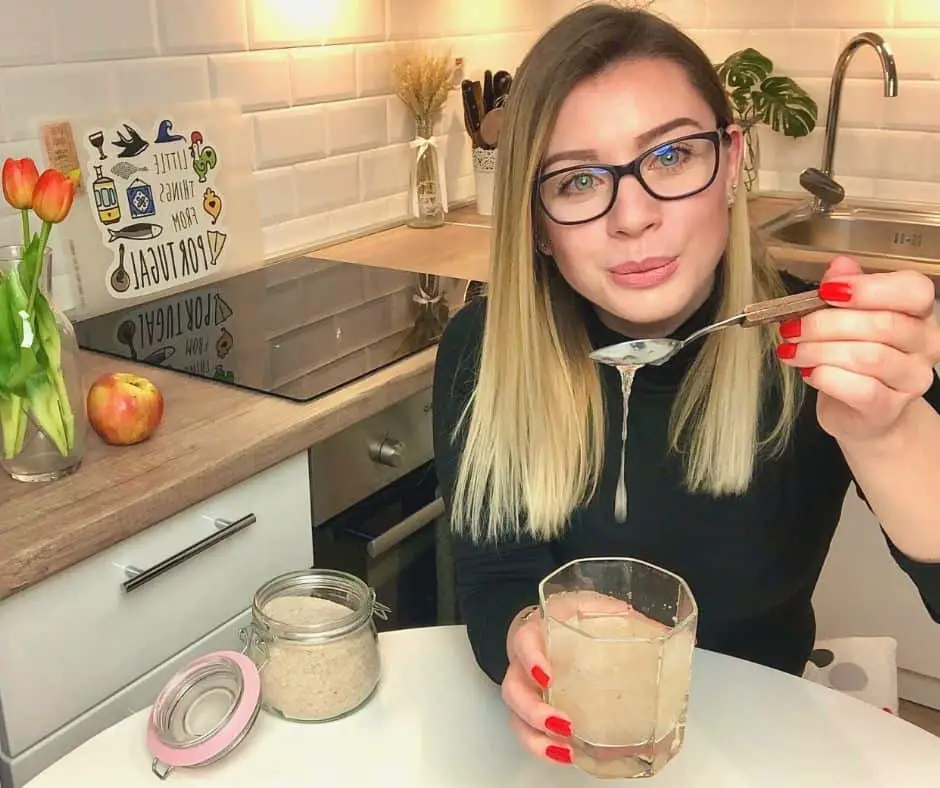 While psyllium is an impressive all-around ingredient, it does come with its challenges. Here are a few things to keep in mind as you start to include this versatile fiber in your cooking. 
It's "thirsty": It absorbs a lot of water, so when you bake with it, you'll need to add extra water to your recipes to keep them from drying out. And you'll need to drink more water when eating psyllium-based baked goods. 
It can be gritty: Finely ground psyllium can feel a bit gritty. While its thickening and binding properties will work great, the texture will differ from what you might be used to.
Taste: Some bakers report either an oat-type flavor coming with psyllium or no taste at all. But I think the benefits make it a worthwhile addition to your kitchen. 
It goes lumpy quickly: Psyllium husk and powder rapidly develop the gel-like lumps when exposed to fluids. That can make mixing it difficult, and you may find some unmixed clumps in your baked goods. 
You can't entirely replace flour: Psyllium husk will never be a flour substitute. It will always be an added ingredient meant to give your baking more health benefits and a slightly different taste and feel. To substitute wheat flour completely, check out these delicious brown rice flour recipes here.
Psyllium Husk Vs Powder In Baking
There is not much difference between the two when it comes to taste. However, one tbsp serving of psyllium powder contains 7 grams of fiber, while a tablespoon of whole psyllium husks contains 3 grams of fiber.
Psyllium powder: Finely ground psyllium is a powdery substance more nutritionally dense than psyllium husk. The powder is usually put into capsules and taken as a supplement to help control digestive issues like constipation and IBS. Although you can still use it for baking, I have achieved better results using the husk.
Psyllium husk is for the kitchen: When mixed with water, the husks will swell up and add a really nice texture and thickness to your dough, giving more volume to your baked goods. 
5 Delicious Psyllium Husk Baking Recipes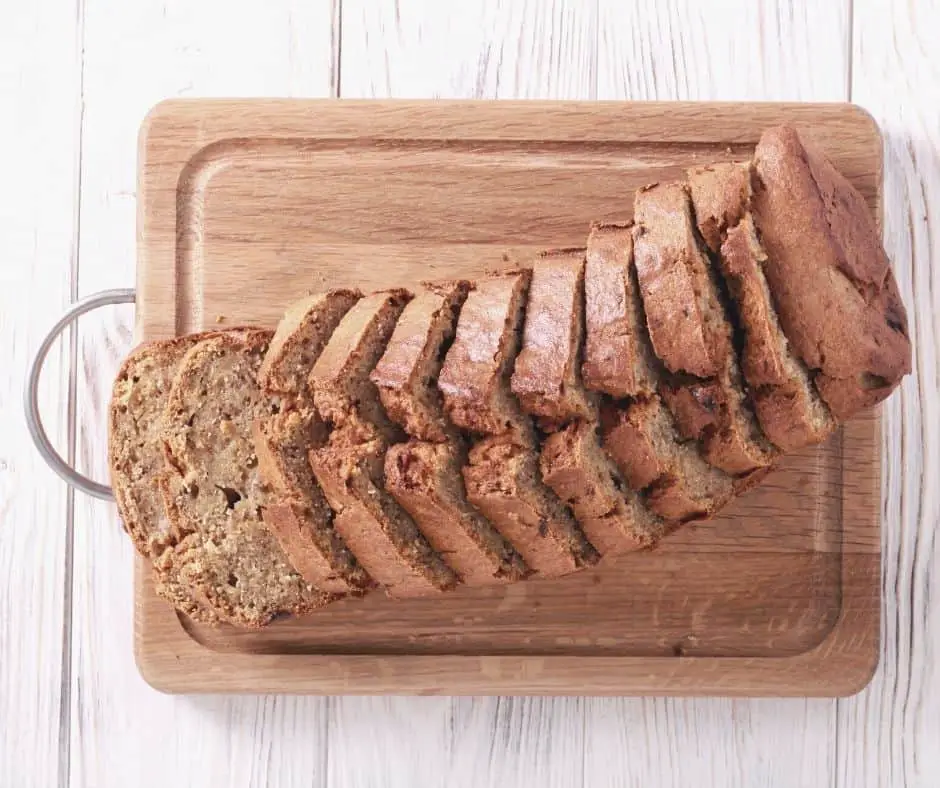 I can't possibly let you go without passing along some of my favorite psyllium husk baking recipes. I'll include links to each one so you can get all the ingredients and complete instructions for them with ease. 
1. Low Carb Psyllium Husk Bread Recipe
Courtesy of the Low Carb Maven, this recipe makes an excellent tasting bread by incorporating flax and psyllium into the loaf. This bread has a hint of sourdough, and if you're trying to avoid gluten or following a strict Keto diet, this bread only has three grams of net carbs per slice. 
2. High Fiber Psyllium Husk Cookies
Like a basic oatmeal cookie dialed-up-to-eleven, these psyllium cookies are packed full of flavor. They call for cinnamon, vanilla, and some molasses to make a mouthwatering treat that's low carb and great for your digestive system. 
3. Super Chewy Vegan Ginger Treacle Cookies
Wait, these are vegan? Yes, they are, and they're also delicious with a balanced chewy, moist interior and a crisp, golden exterior. Think of a ginger snap but with almost no guilt and a taste that is simply out of this world. The recipe calls for a few specialized vegan ingredients, but I promise their taste will make it all worthwhile. 
4. Full Of Fiber Paleo Pumpkin Chocolate Muffins
These muffins may be tiny, but they pack a massive amount of flavor and fiber into a small package. The foundation is pumpkin and psyllium and is egg-free and dairy-free. The recipe is paleo if you are trying to lose some pounds. These muffins are also great for meal prepping, so make sure to give them a try.
5. Psyllium Husk Banana Bread (Gluten-Free)
Somewhere, someone with Celiac disease (gluten allergy) is thrilled, thanks to this brilliant banana bread recipe courtesy of Bob's Red Mill. This banana bread is light, tastes great, and you already have most of the ingredients around the house. Don't hesitate to give this a try. 
Read Also: 11 Delicious No Bake Low Carb Cookie Recipes You Must Try!