If you thought you had to give up treats on a keto or low carb diet, think again. With this list of delicious no bake low carb cookie recipes, you don't need to follow a low-carb diet to enjoy mouth-wateringly rich and chewy cookies. 
Generally, keto and no-bake recipes are easier to follow and require little kitchen equipment. With no baking skills needed or even an oven, anyone can enjoy these uncooked delights.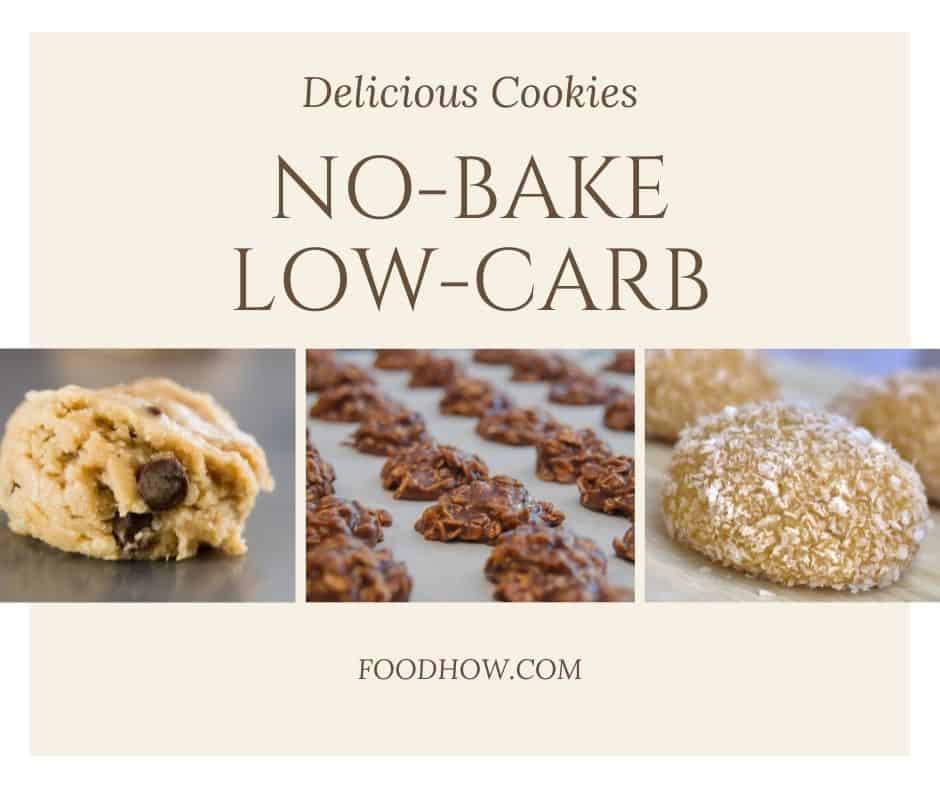 No-bake cookies are great for kids as there is little that can go wrong in the kitchen when you don't use an oven. Plus, there is no risk if your children decide to eat the batter, as there is usually no raw egg in the ingredients. 
Typically people on a keto diet are allowed to eat roughly 15-30g of carbs per day. All the recipes in this list fall between 3-9g carbs per cookie, which means that you can still have your cake (or cookie) and follow a keto diet without being kicked out of the ketosis. 
11 Scrummy No Bake And Low Carb Cookie Recipes 
Although you will see many similar ingredients, such as natural stevia or monk fruit sweeteners, coconut, and nut butter, each recipe has its own yummy twist. 
The question now becomes which recipe you should try first. 
1. Classic Sugar-Free No-Bake Cookies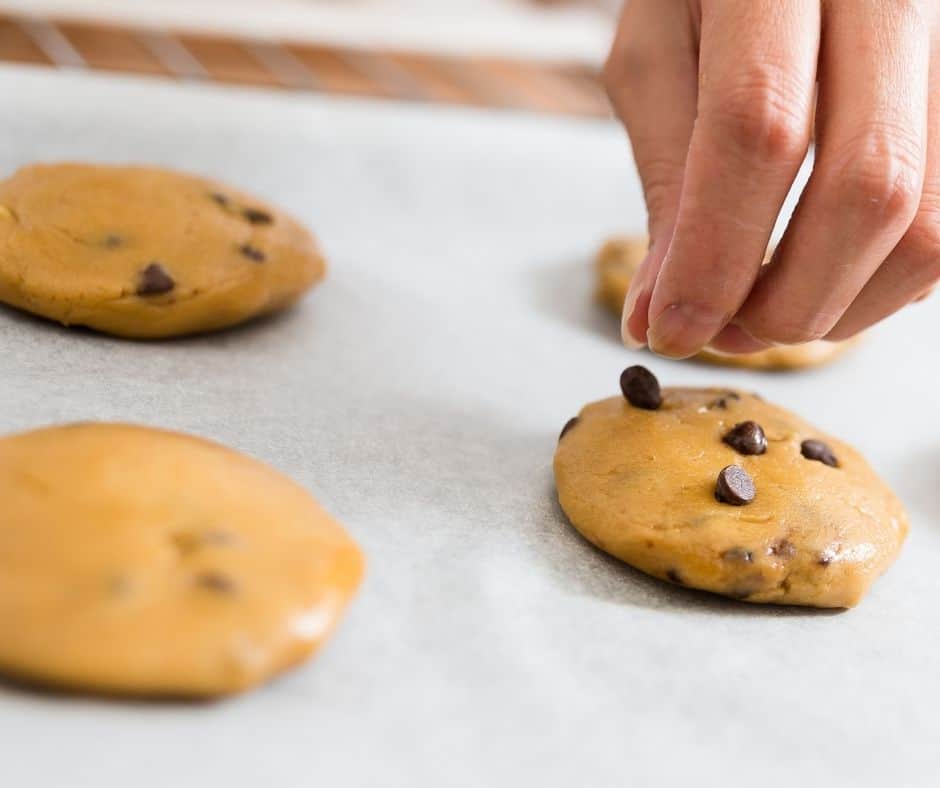 Let's start this list off with a classic-looking super low-carb cookie that brings together the tastes of three fan favorites: coconut, almond, and sugar-free chocolate. 
These chewy yet crispy cookies are an excellent option for an on-the-go summer breakfast. 
It is possible to make this recipe vegan by swapping the butter and sugar-free chocolate chips for dairy-free alternatives, making these an excellent option for anybody following a plant-based diet. 
Keto
No-Bake
Sugar-Free 
Gluten-Free 
Vegan Option
6 Ingredients 
Carbs per cookie: 5.7g (based on a batch making 12 servings).  
Check out the full recipe on Food Faith Fitness. 
2. Low Carb Turmeric Keto Cookies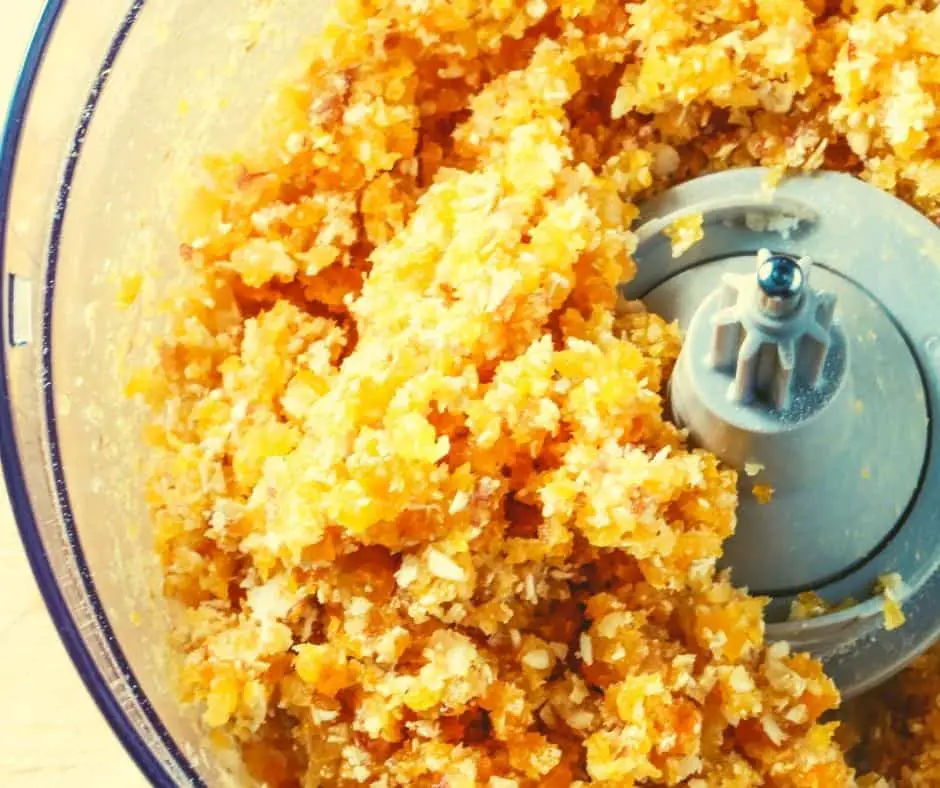 Due to the turmeric, these cookies are almost bright yellow and are more on the savory side (for a cookie).
The recipe uses tahini, bone broth protein powder, turmeric, coconut oil, and coconut flakes for the base. The combination of these ingredients will keep you full. Making them a healthy snack or meal replacement option.
These cookies are packed with ingredients that support a healthy digestive system:
The high-fiber coconut flakes will support your essential gut microbiome (good bacteria found in your gut).
The bone broth protein powder contains collagen to support healthy joints, hair, nails and promote glowing skin alongside a healthy immune system.  
Furthermore, the cookies are sweetened with unprocessed stevia or monk fruit, which are easier on the digestive system (compared to artificial sweeteners).
Keto
No-Bake 
6 ingredients 
 Carbs per cookie: 5g (based on a batch making 6 servings). 
Check out the full recipe on Dr. Jockers. 
3. Easy No-Bake Coconut Cookies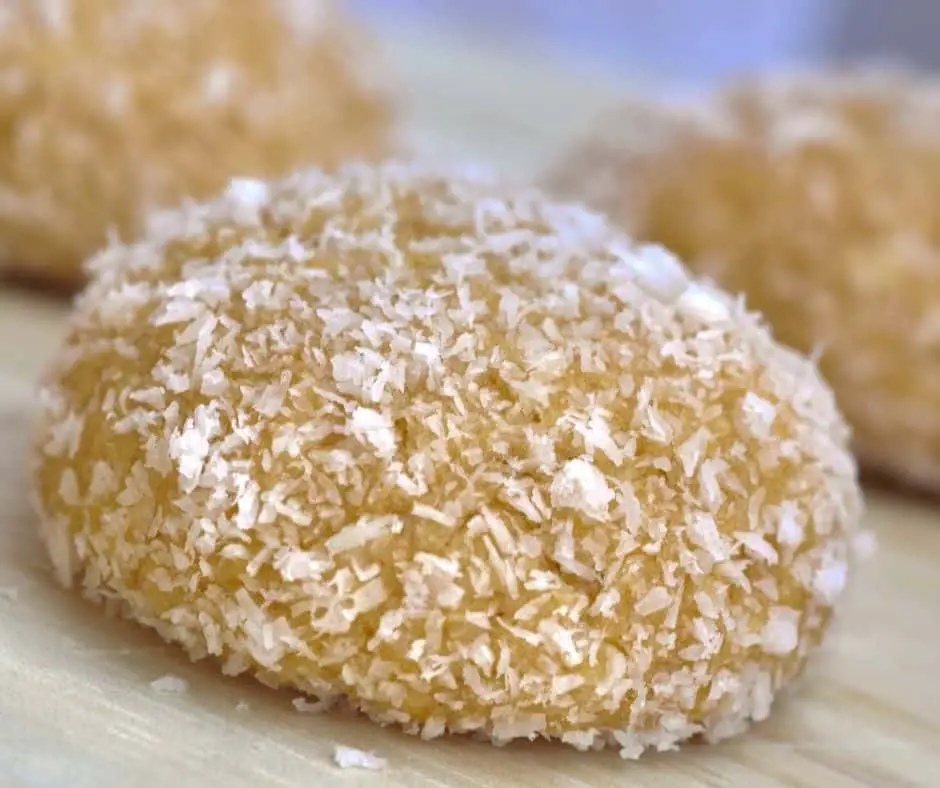 I don't know about you, but the taste of coconut always reminds me of the summer holidays. So, there is no wonder coconut is the star ingredient of this recipe. Not only is it naturally sweet and creamy, which is ideal for no-bake goodies, but it is also full of healthy fats.
This recipe couldn't be easier to prepare. Simply add all ingredients to a bowl and mix, and you're done!
Keto
No-Bake
Sugar-Free
Paleo
5 ingredients 
Carbs per cookie: 9g (based on a batch making 16 servings). 
Check out the full recipe on Mind Over Munch. 
4. Snickerdoodle Edible Cookie Dough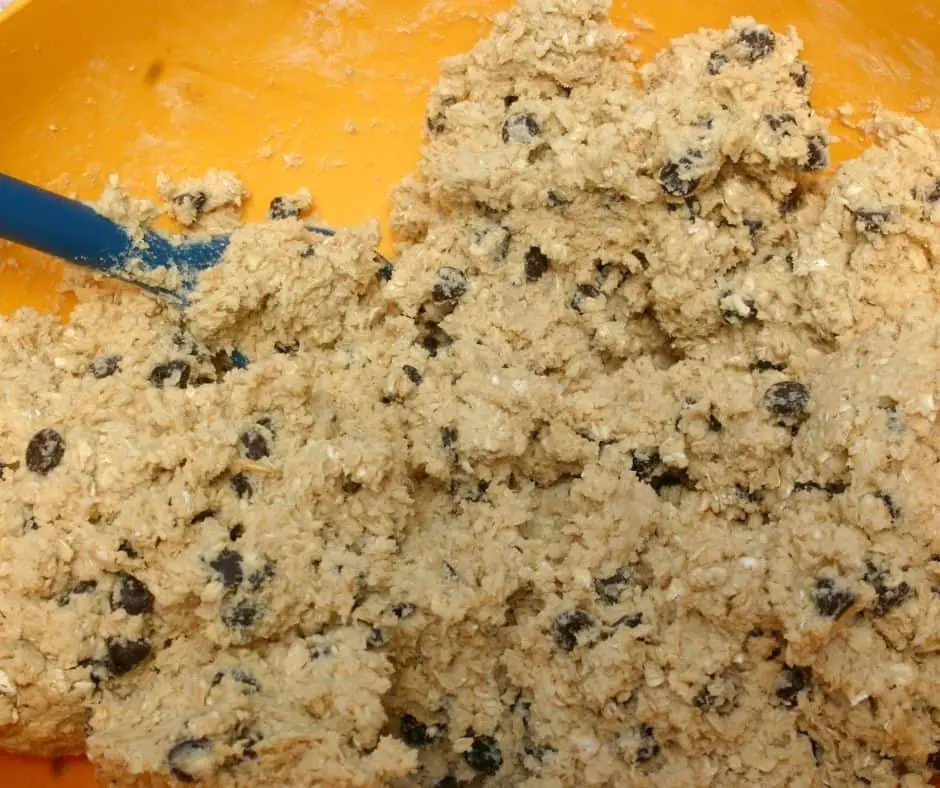 Do not judge these cookies by their appearance. They may look a little grey, bumpy and misshapen, but the flavor of these snickerdoodle cookies make up for any lack of aesthetics.
The snickerdoodle flavor is known for being packed with cinnamon, so if this sounds up your alley, you need to put these top of your list of no-bake low-carb cookies to try.
Along with cinnamon, these cookies use another popular ingredient in the keto world, cream cheese. This adds to the creamy taste of the cookies and compliments the sweet cinnamon, coconut, and brings out the natural sweetness.
Keto
No-Bake 
Gluten-Free 
7 Ingredients
Carbs per cookie: 3g (based on a serving of 1.5 tbsp cookie dough). 
Check out the full recipe on CJs Keto Kitchen. 
5. No-Bake Chocolate Cookies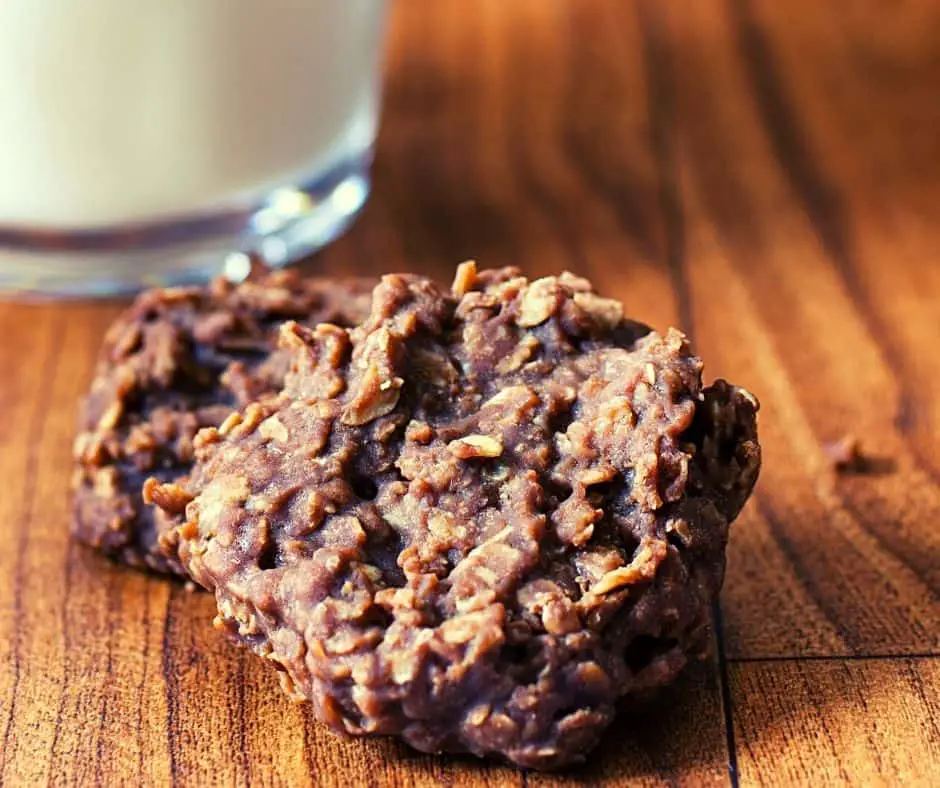 Calling all chocoholics to check out these chocolate rock cakes. You'll struggle to wait for these to 'cool down' before you take a bite, as the chocolate smell will radiate around your kitchen.
This is a great recipe for anyone who loves to meal prep, as they last up to two weeks. Even at room temperature!
Another nutritious ingredient in this recipe is the seeds. With both hemp seeds and flaxseeds, this recipe is renowned for that crunchy texture. Plus, the seeds bring nutritional benefits, including omega-3 fats and a source of protein.
To make these chocolate cookies vegan choose the coconut oil option rather than using butter or ghee (clarified butter).
Keto
No-Bake 
Sugar-Free
Gluten-Free 
Vegan Option
8 Ingredients
Carbs per cookie: 3.74g (based on a batch making 24 servings).  
Check out the full recipe on Ketogasm.
6. No-Bake Protein Powder Cookies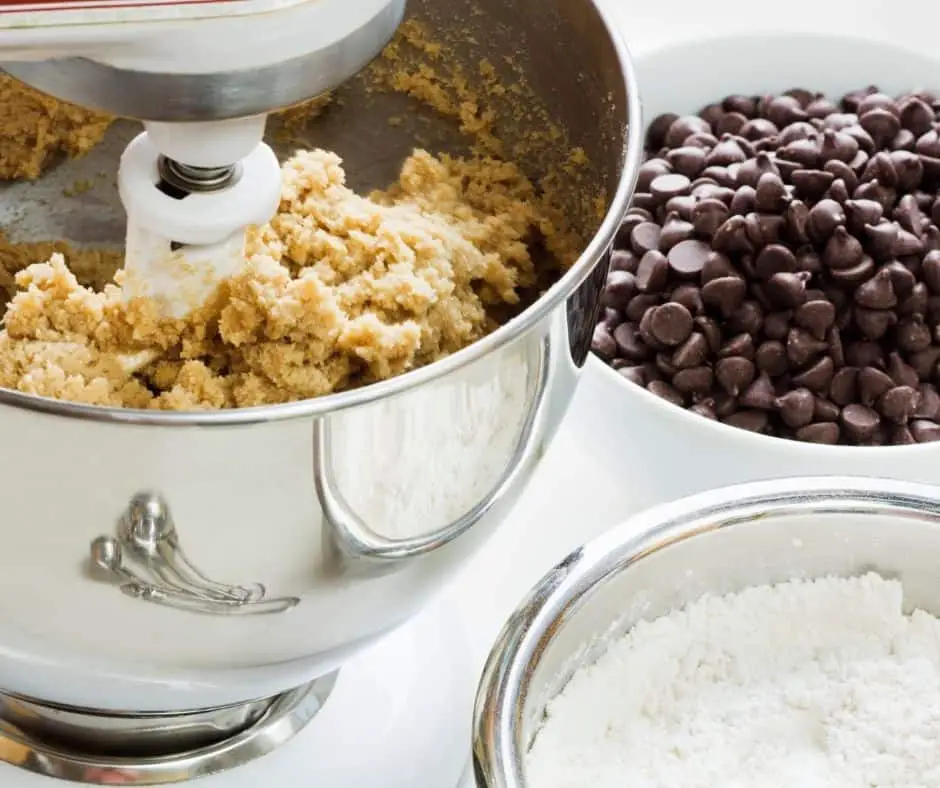 If you are having a hard time convincing your family to try a low carbohydrate keto cookie, try these nourishing protein cookies. 
They look just like traditional cookies, so it may be easier to fool some unsuspecting relatives into discovering how delicious a keto diet can be.
Make these fudgy cookies in 5 minutes with just five ingredients total. The base is literally nut butter, vanilla protein powder, and dairy-free milk. Then, add some chocolate chips and a pinch of salt to bring these cookies to life.
Unlike most keto foods, this recipe is also an attractive option if you aren't a fan of coconut.
Keto
No-Bake
Sugar-Free
Gluten-Free  
Vegan Option
Paleo
5 Ingredients
Carbs per cookie will vary depending on the protein powder used.  
Check out the full recipe on The Big Man's World. 
7. Low Carb Chunky White Chocolate Cookies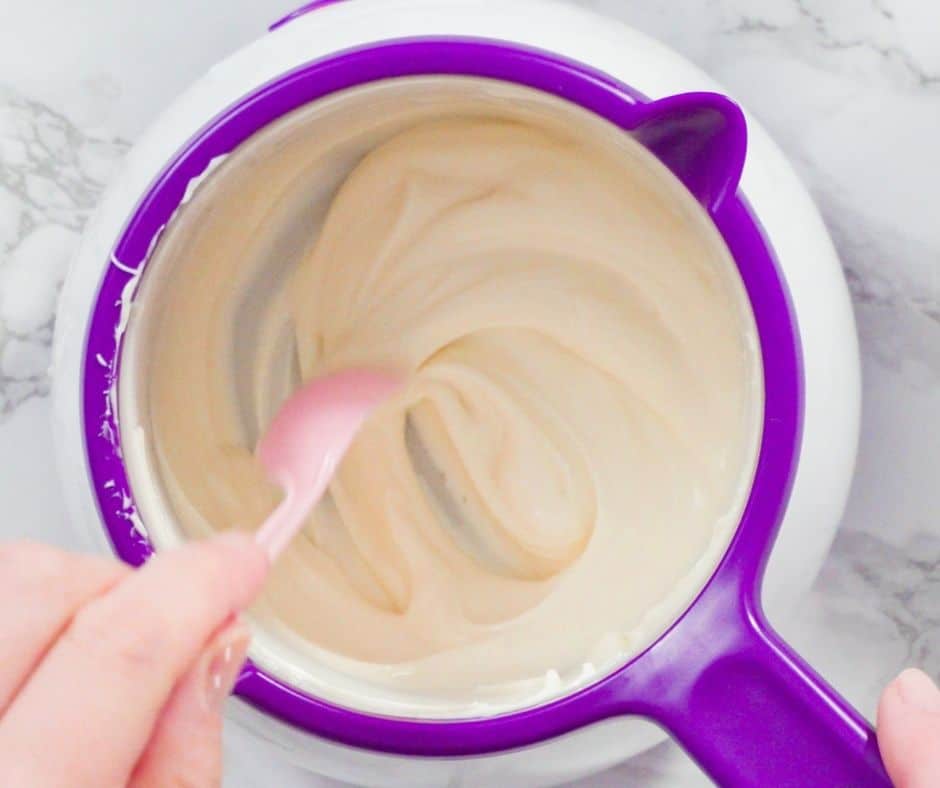 These chocolate cookie cups look like frozen yogurt cups. They are certainly one of the most aesthetic reduced-carb keto cookies I've seen, and the chocolate is sure to make them kid-friendly!
The peanut butter is combined with pecans and sunflower seeds for a great base and means these cookies are packed with healthy fats and protein, as well as fiber.
You could use sugar-free dark chocolate if you prefer the taste or even create a beautiful marble swirl effect using both varieties of chocolate.
Keto
No-Bake 
Gluten-Free  
7 Ingredients
Carbs per cookie: 2g Net carbs *total carbs not available (based on a batch making 18 servings). 
Check out the full recipe on Stylish Cravings. 
8. No-Bake Vegan Cookies With Oats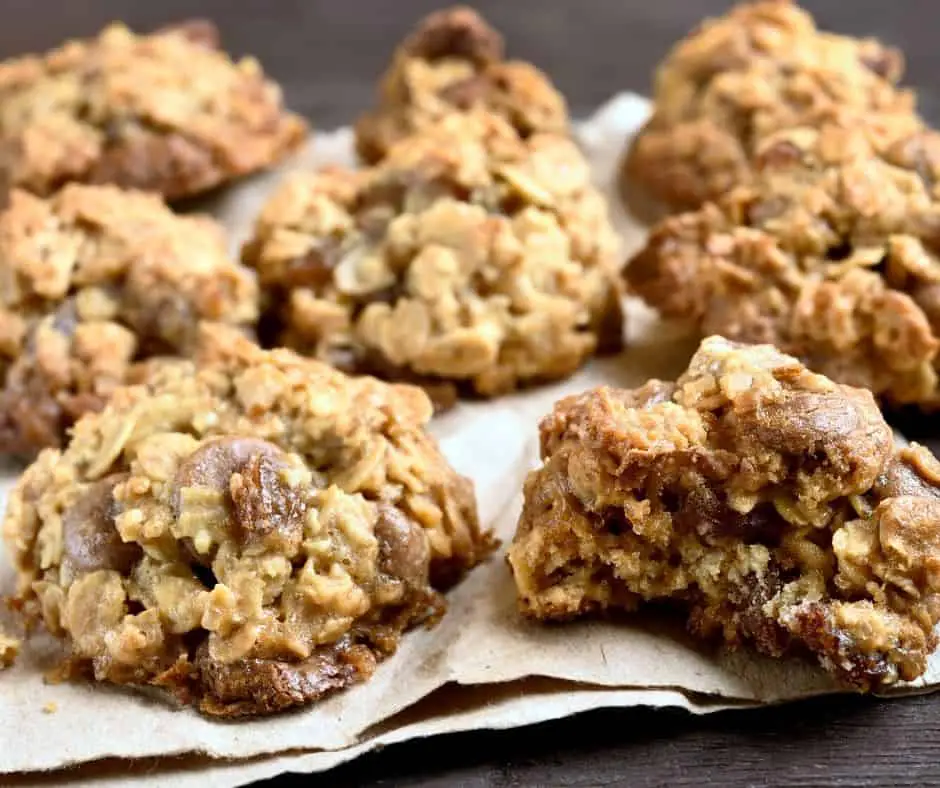 These vegan-friendly cookies remind me of the crunchy cornflake easter desserts I made as a kid. If you don't know what I'm about, they look like little nests.
Although this recipe is not strictly keto (as it uses brown sugar, which I left out when I made these), it is still quite a low carb compared to most homemade vegan cookies recipes. 
Typically a cookie recipe will contain 30-40g carbs per serving, whereas these cookies are much lower in carbs.
Ensure you use gluten-free rolled oats to make this recipe safe for celiacs and those following a gluten-free diet.
No-Bake
Vegan 
Gluten-Free Option
8 Ingredients
Carbs per cookie: 9.3g (based on a batch making 22 servings).  
Check out the full recipe on Eating Well. 
9. Low Carb Mint Thins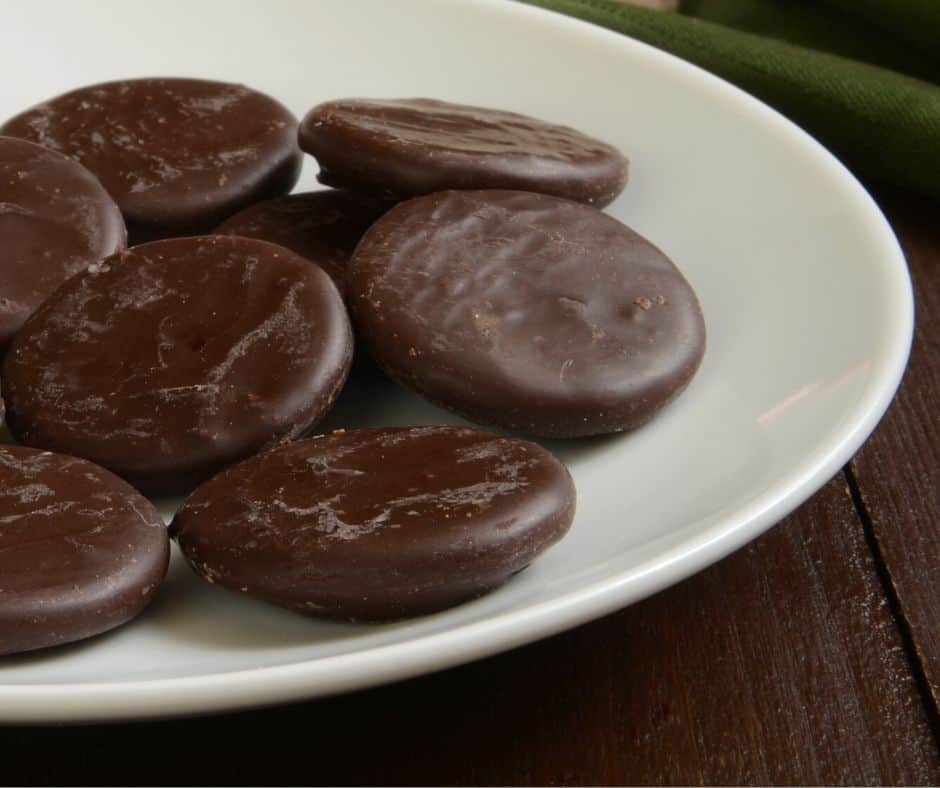 Thin mints are the perfect end to a dinner party as the mint flavor acts as a palate cleanser. They always go down a treat with guests as a satisfying and refreshing finish to a successful feast.
Or, if you don't fancy sharing them, you can keep these thin mints fresh in the freezer for weeks. Making them ideal to have on hand if you are prone to chocolate cravings. Eat them straight from the fridge for maximum chewiness.
Unlike the thin mints from the store or the girls' scouts, these are a good way to get in some extra protein and healthy fats from coconut oil.
Keto
No-Bake
Gluten-Free  
9 Ingredients
Carbs per cookie: 7-8g *depending on the brand of chocolate chips used (based on a batch making 12 servings).  
Check out the full recipe on Busy But Healthy. 
10. No-Bake Cookie Dough Bars
These cookie dough bars look like a millionaire's shortbread, so they certainly have that 'wow' factor in their appearance.
Another reason these bars will amaze you is that they are made with just five ingredients in the base, topped with a two-ingredient chocolate layer to finish.
The almond and coconut flour used for this squishy cookie dough recipe packs many more nutrients than the regular grain flour alternative. This is great for heart health and good digestion.
Keto
No-Bake
Sugar-Free
Gluten-Free 
Vegan
7 Ingredients
Carbs per cookie: 6g Net carbs *total carbs not available (based on a batch making 8 servings).  
Check out the full recipe on Sweet As Honey. 
11. Low-Carb Peanut Butter Cookies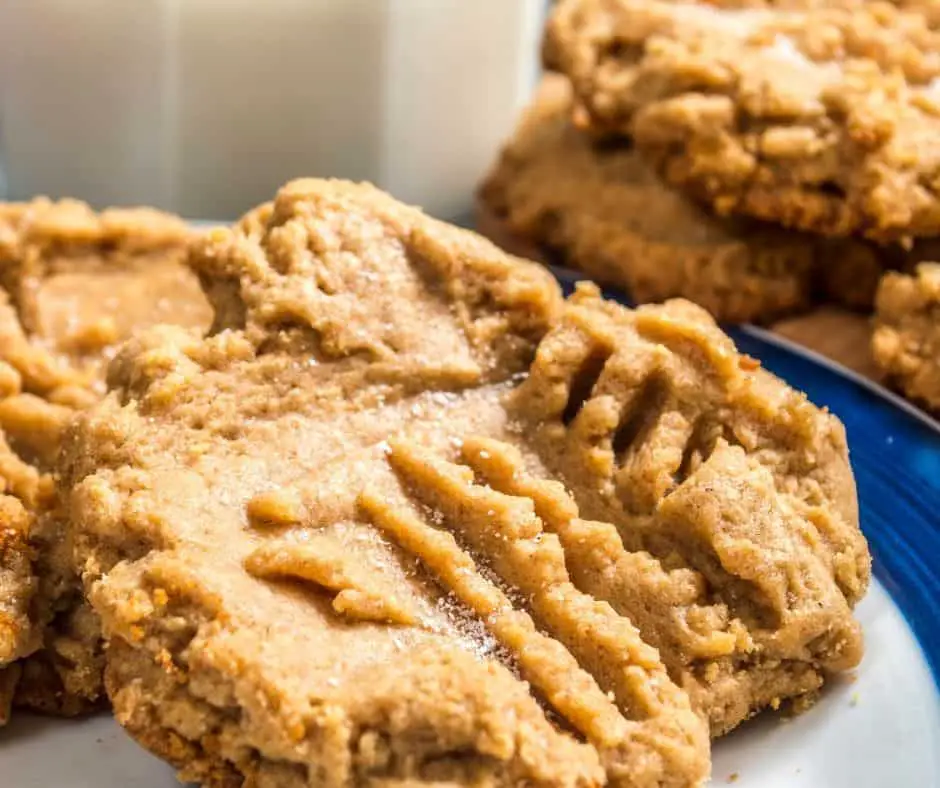 This last recipe should not actually be on this list as it DOES require baking, but it is very low in carbs. The only reason I added it to the list is that these are one of my favorites and taste absolutely delicious.
So, if you fancy a baked dessert, this is your best bet for a tasty low-carb cookie. Although this recipe must be baked as it uses eggs, they are actually faster to make than the majority of the no-bake options in this list! 
The checkers' pattern on top of these cookies gives them that extra homemade look. You can recreate this easily in your own kitchen using just a table fork!
In under 15 minutes, you can create these PB cookies at home. Most of the no-bake options need at least 1 hour to cool in the refrigerator, so this is a great option for a dessert that can go from ingredients to ready in minutes.
Keto  
Gluten-Free  
6 Ingredients
Carbs per cookie: 2g Net carbs *total carbs not available (based on a batch making 24 servings).  
Check out the full recipe on Diet Doctor. 
For those people who follow the keto or low carb diet but are craving something sweet, these no bake cookie is a great option! They are very easy to make and only need few nutritious ingredients. Try them out and let me know which recipe was your favorite.