Finger-Lickin Crispy Perfection: How To Cook Raw Chicken Wings In Air Fryer.
Looking for an easy way to cook up some delicious and crispy chicken wings? Look no further than your trusty air fryer! As a self-proclaimed air fryer enthusiast, I can attest that air fryer chicken wings are the perfect party snack or weeknight dinner.
Jump To Recipe
How To Cook Raw Chicken Wings In An Air Fryer?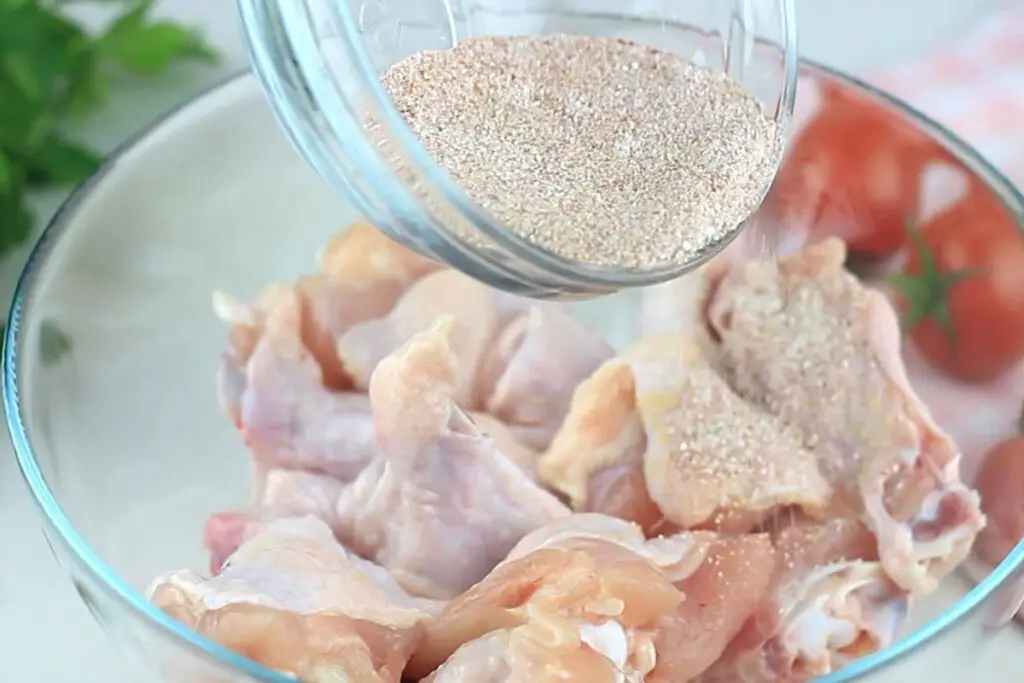 To get started, grab some defrosted or fresh raw chicken wings and mix up a simple seasoning blend of baking powder, black pepper, paprika powder, garlic powder, and salt. Coat the wings in the seasoning mix or dry rub, whatever you like to call it, and pop them into your air fryer basket, and let the magic happen.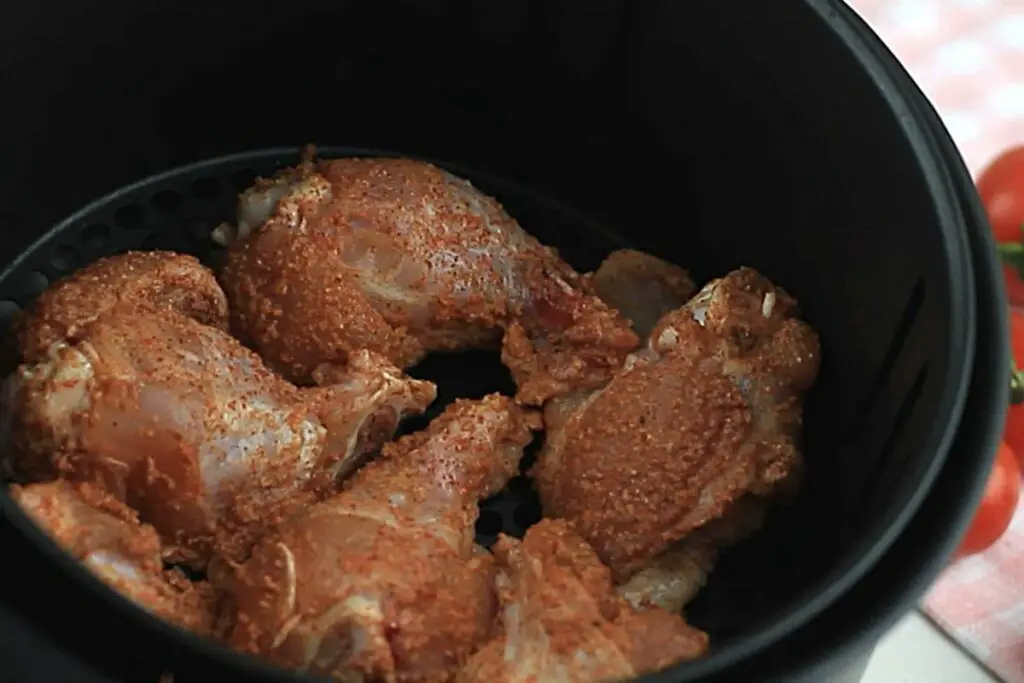 One of the best parts about cooking chicken wings in an air fryer is that they come out perfectly crispy and succulent every time. Plus, it's a healthier alternative to traditional deep-fried wings.
Secret To The Crispy Chicken Wings!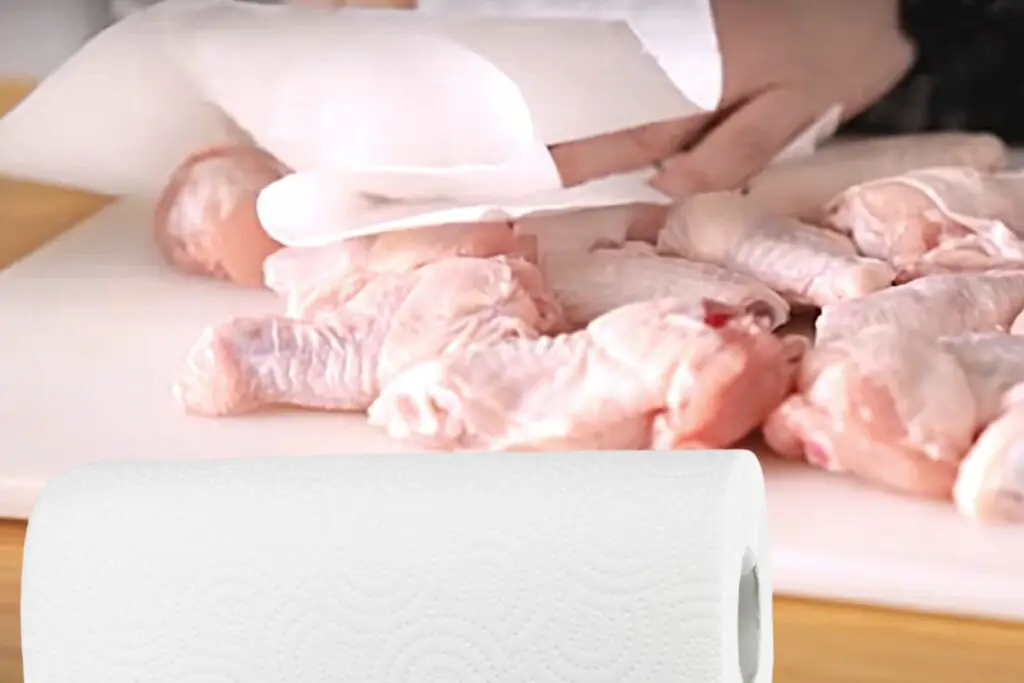 But let's talk about the real secret to achieving the crispiest possible wings: patting your chicken completely dry with paper towels before seasoning. Trust me; this makes all the difference.
And if you have time, let your wings chill uncovered in the refrigerator for an hour or two before seasoning them for even more crispiness.
How Long To Cook Chicken Wings In Air Fryer?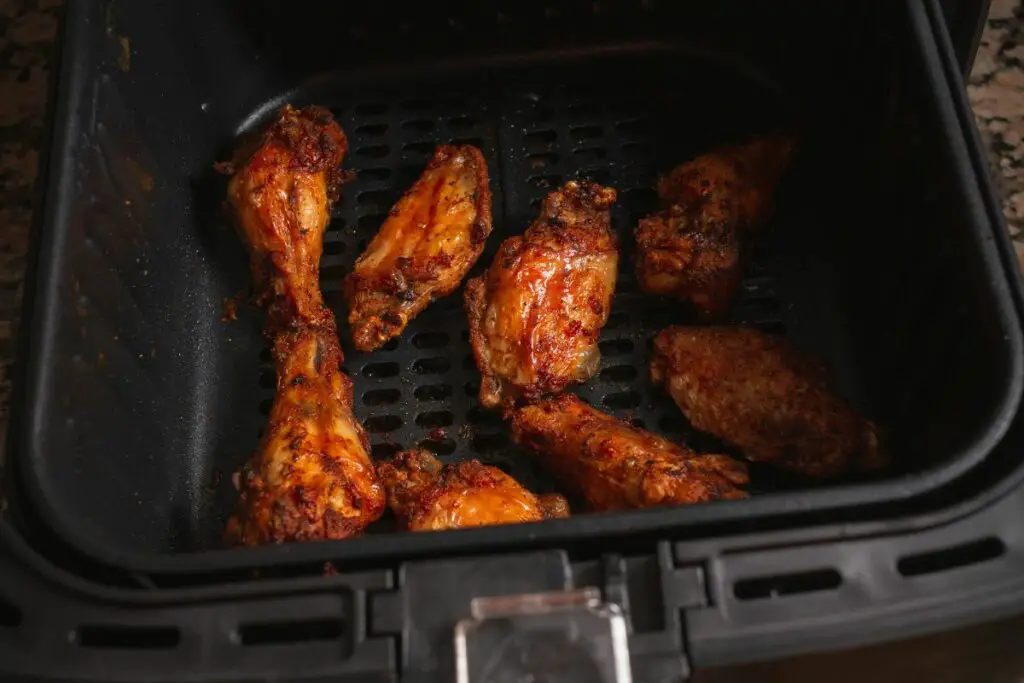 So what's the perfect cook time and temperature for air fryer chicken wings? We are talking about raw, unfrozen, or defrosted chicken wings here. I've found that cooking at 390°F or 200°C for 10 minutes, flipping the chicken wing over, and then cooking for another 15 minutes works wonders.
However, you may need to adjust the cooking time based on the size and thickness of the chicken wings. If the wings are larger or thicker, they may need a few more minutes to cook.
But be sure not to crowd your air fryer basket, or your wings won't cook evenly.
Do You Put Oil On Chicken Wings In Air Fryer?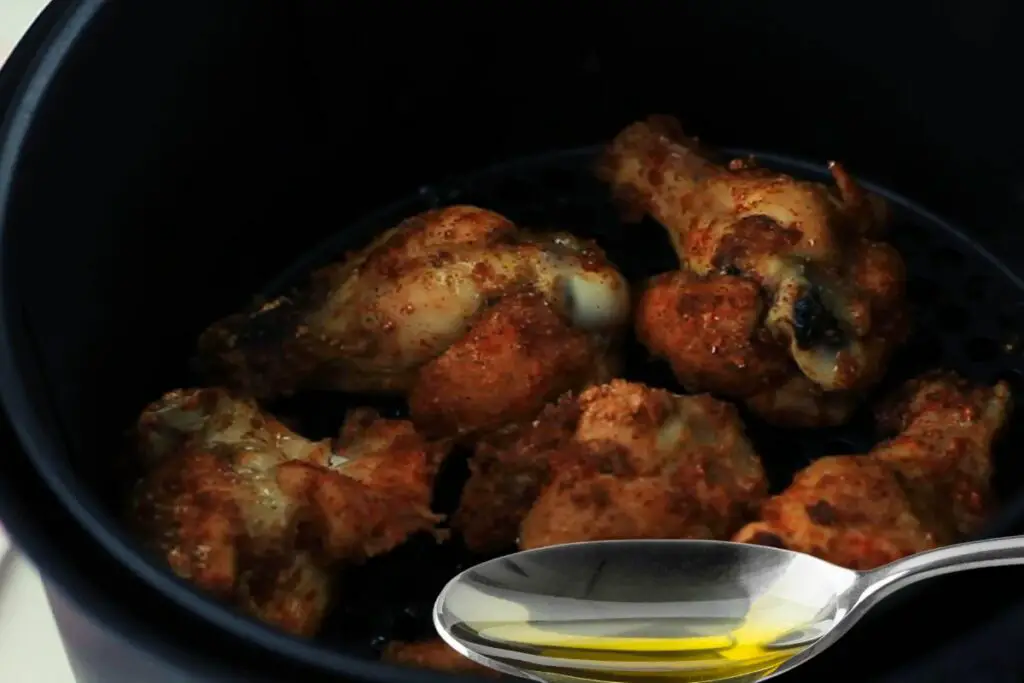 In my opinion, it is actually better to cook chicken wings in an air fryer without using any oil. Chicken wings are naturally fatty and will release their own fat during cooking, making them crispy and delicious without the need for additional oil. Plus, skipping the oil will result in a healthier, lower-calorie meal.
However, if you still want a little extra crispiness, you can lightly spray or brush the wings with light olive oil before seasoning. Just be careful not to overdo it, as too much oil can lead to greasy wings.
Read Also: 11 Uncommon Things To Cook In An Air Fryer (And 4 You Should Not)!
Sauce Ideas For Air Fryer Chicken Wings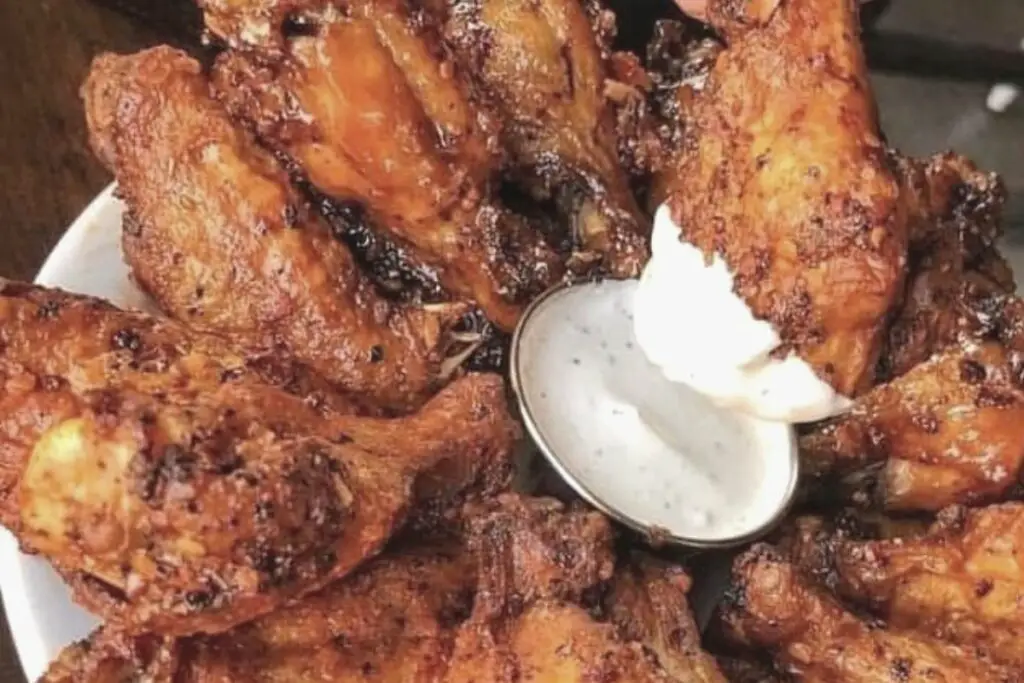 Now comes the fun part: choosing your sauces! Classic buffalo sauce is always a crowd-pleaser, but why not mix it up with a sweet and spicy sauce or sweet and tangy honey Sriracha sauce.
But keep in mind, when cooking with sauces, you will lose the crispiness. So if you want to keep it crispy and easy, just go with my original recipe.
And don't forget the dipping sauces. While ketchup, mayonnaise, and store-bought dressing work just fine, I highly recommend trying your hand at a homemade ranch or blue cheese dressing for the ultimate flavor experience. But that is probably just me who likes this stuff.
So next time you're craving some tasty chicken wings, skip the deep fryer and turn to your trusty air fryer instead. It's quick, easy, and will make you the MVP of any party or dinner table.
Extra Crispy Air Fryer Chicken Wings Recipe
Course: Snacks
Cuisine: American
Difficulty: Easy
If you're looking for a quick and easy way to make crispy chicken wings, then an air fryer is the perfect kitchen appliance for you. It's an excellent alternative to deep frying, as it significantly reduces or eliminates the amount of oil needed to cook the wings. In this article, we'll show you how to make the best air fryer chicken wings that are juicy on the inside and crispy on the outside.
Ingredients
1 pound raw and cut chicken wings

1 tablespoon baking powder

1 teaspoon paprika powder

1 teaspoon garlic powder

1/4 teaspoon black pepper
Directions
In a bowl, mix together the baking powder, black pepper, paprika powder, garlic powder, and salt.
Dry the chicken wing with a paper towel before seasoning.
Add the raw chicken wings to the bowl and mix well until the wings are evenly coated with the seasoning.
Place the chicken wings in a single layer in the air fryer basket.
Air fry the chicken wings for 10 minutes at 390°F ( 200°C).
After 10 minutes, turn the chicken wings over and cook for another 15 minutes at 390°F ( 200°C).
Once the chicken wings are crispy and golden brown, remove the chicken wings from the air fryer and serve hot.
Notes
Dry the chicken wings thoroughly before seasoning them. This will help the seasoning stick to the wings better and also make them crispier.
Don't overcrowd the air fryer basket. This will ensure that the chicken wings cook evenly and get crispy on all sides. It's better to cook the wings in batches if necessary.
Flip the chicken wings halfway through cooking. This will help them cook evenly on both sides and ensure they get crispy all over.
I have never done it, but many people recommend preheating the air fryer before adding the chicken wings. This is supposed to ensure that the air fryer is hot enough to cook the wings evenly and get them crispy.
If you are unsure whether the chicken wings are cooked thoroughly, use a meat thermometer to ensure that the chicken wings are cooked through. The wings should reach an internal temperature of 165°F.
Try different seasonings: While the garlic salt and lemon pepper seasoning in this recipe is delicious, feel free to experiment with other seasonings and spices to customize the flavor of your chicken wings. Some great options include cayenne pepper, smoked paprika, and BBQ rub.
Read Also: Making Hard Boiled Eggs In An Air Fryer – Useless Hack Or Game Changer?
In Conclusion
I hope this recipe has given you the confidence to make raw chicken wings in your air fryer. It's an easy and healthy way to get deliciously crispy wings without the added fat and calories from deep-frying. Give it a try and experiment with your own favorite seasoning combinations. I can't wait to hear about your successful air fryer chicken wing adventures!