If you are venturing into a low-carb, ketogenic lifestyle, you are probably looking for a recipe that has super low carbs and a sufficient amount of protein. Something that is also easy to prepare, great for meal prep, yet tastes delicious.
Beef and broccoli are perfect ingredients for this type of healthy, low-carb recipe. One is rich, meaty, and fatty, and the other one is, well, broccoli. Still, together they're greater than their sum — they're a match made in low-carb heaven.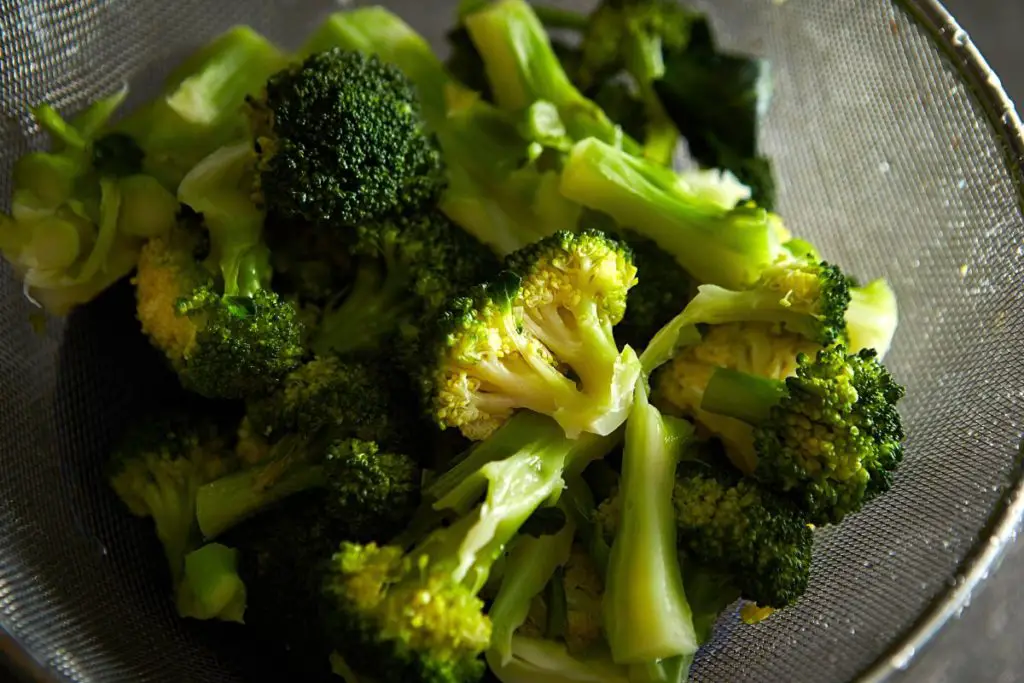 Chinese American cuisine wouldn't be the same without this colorful and sticky dish. And I say Chinese American because this staple dish was born in the USA, in the hands of Chinese immigrants!
So, how did beef and broccoli come to be? Most importantly, is there a way to make healthier low-carb beef and broccoli?
Read Also: How Much Broccoli To Eat Per Day? (How much is too much?)
The History of Beef and Broccoli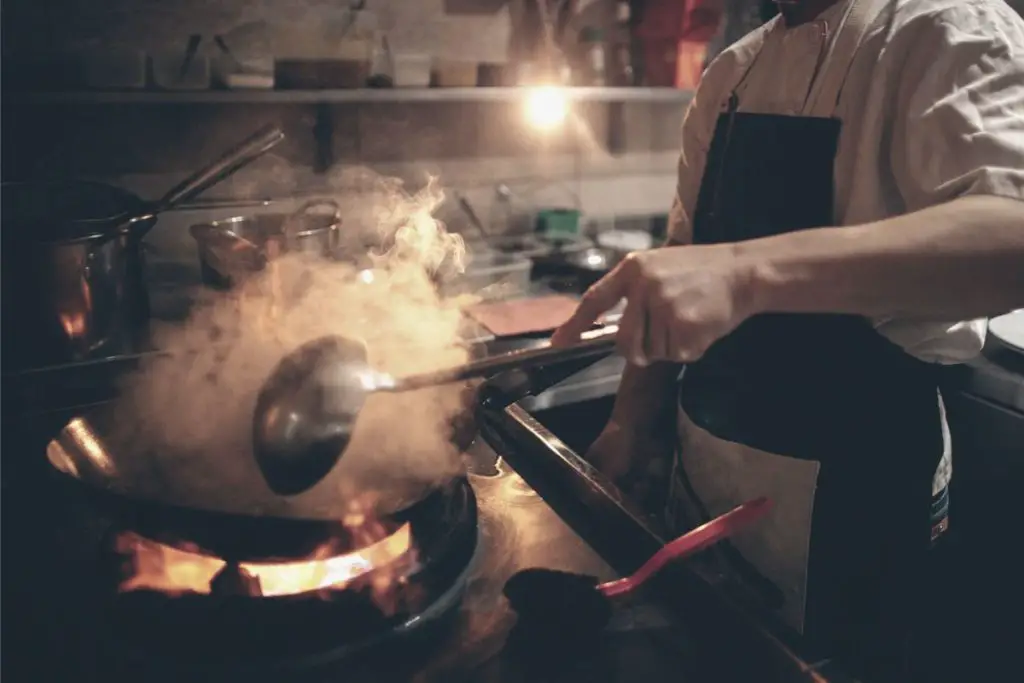 Although similar dishes exist in China, beef and broccoli are 100% made in the USA. Broccoli, as we know it, is not a thing in the big Asian country, and pork is much more common than beef in China.
Still, stir-frying meat and veggies on a blistering wok is very much a Chinese cooking technique, and so is cooking the food with a tasty brown sauce. 
Chinese broccoli, or gai-lan, is leafier than the Mediterranean broccoli we all know. Although the first Chinese restaurants in America opened their doors during the California Goldrush in the mid-1850s, beef and broccoli didn't appear until Italian immigrants popularized broccoli in the States around the 1920s. That makes the dish around 100 years old! That's a classic!
What Goes Into Beef and Broccoli?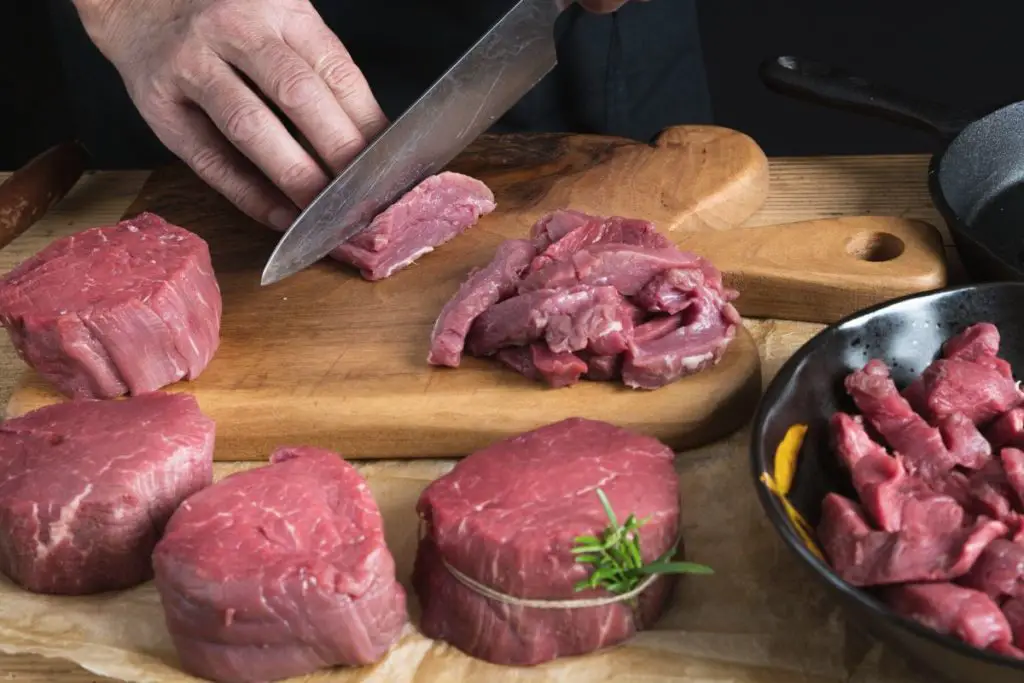 Beef and broccoli is a deliciously uncomplicated dish. You need beef, most commonly flank steak (or flat iron steak or sirloin steak), and broccoli. Long-stemmed Broccolini or Broccolette works great as well.
The secret behind this delicious meal is the marinade, as flank steak needs tenderizing before cooking. Marinating the meat with garlic, ginger, soy sauce, and black rice vinegar (or white rice vinegar) guarantees tender, flavorful meat.
Fish sauce and toasted sesame oil give the dish umami flavors and intensity, becoming that delicious brown glaze that makes beef and broccoli special. And since we're aiming at a keto, low-carb beef, and broccoli, we're keeping out the sugar and cornstarch.
Here's a healthy version of beef and broccoli that aligns with keto and other low-carb diets. 
Keto Low-Carb Beef and Broccoli
Course: Lunch, Dinner
Cuisine: Chinese American
Difficulty: Easy
Total time
1
hour 
30
minutes
Whether you are counting carbs or not, this low-carb beef and broccoli is an easy stir fry recipe that will leave you feeling satisfied. It only has 3 grams of net carbs per serving, making it a great choice for those on a ketogenic or any other low carbohydrate diet.

This recipe can be made ahead of time, it makes a great leftover dish and can be served hot or cold.

Nutrition per serving:

Fat 22g
Carbohydrates 6g
Protein 24g
Ingredients
For the Marinade:

2 garlic cloves (6g), crushed

1 tsp fresh ginger (4g), grated

1 tbsp (18ml) rice vinegar

4 tbsp (36ml) soy sauce

For the Dish:

1 lb (450g) flank steak or flat iron steak, thinly sliced

1 quart (1lt) of water

1/2 lb (225g or 3 cups) broccoli florets

1 tbsp (14ml) cooking oil

2 tbsp (8g) fresh green onion, chopped

1 tbsp (4g) fresh ginger, grated

2 tbsp (28ml) soy sauce

2 tbsp (28ml) fish sauce

2 tbsp (28ml) sesame oil

1 tbsp (14ml) diced blanched peanuts or sesame seeds as a garnish

Kitchen Tools Needed:

Chopping knife

Cutting board

Wok pan (or frying pan)

Spoon
Directions
To make the marinade, combine the garlic, ginger, rice vinegar, and soy sauce in a mixing bowl.
Add the thinly sliced beef strips and marinate in the mixture for at least 1 hour. (Keep it in the fridge).
Bring the water to a boil and blanch the broccoli for 1-2 minutes. Set aside.
Drain the beef but keep the marinade for stir fry sauce later.
Heat the oil in the wok over a high flame and slightly brown the beef for 6-8 minutes and set aside.
In the wok pan, stir-fry the green onions, ginger, and blanched broccoli. Cook for about one minute.
Now add the beef back to the wok pan again, as well as the say sauce, the leftover marinade mixture, and fish sauce. Stir-fry for 2-3 minutes.
Put it on the plate or in a bowl and drizzle with sesame oil and garnish with diced blanched peanuts or toasted sesame seeds.
(Optional) Serve over fried or steamed cauliflower rice. Also low carb and keto-friendly.
Notes
Soy sauce and fish sauce give the dish umami flavors, meaning savory deliciousness.
Sometimes flank steak can be a bit tough, cut it across the grain and it becomes more tender.
This dish is not as sweet as regular beef and broccoli, but it's way healthier, as we don't rely on sugar. However, if you really craving for the sweet taste, use a low carb sweetener like monk fruit.
What To Serve With Low-Carb Beef And Broccoli?
Broccoli and beef are a classic pairing that doesn't really need a side dish. However, if you do want to add a side dish to serve with them but to keep carbs minimal then it can be a challenge. However, there are a few low-carb rice substitutes that you can use in place of traditional white rice. Some of the most popular substitutes include cauliflower rice, mushroom rice, lentils, and Shirataki rice. These substitutes are easy to prepare and can be used as keto-friendly side dishes for beef and broccoli.
How To Store Beef And Broccoli
The leftover beef and broccoli is best stored in the refrigerator in a sealed, airtight container or a Tupperware box. It will last for about three to four days in the fridge. To further increase the shelf life of beef with broccoli, store it in the freezer for up to two months.
Is Beef And Broccoli Gluten-Free?
Beef and broccoli recipes often include soy sauce and most soy sauces are usually made with soybeans and wheat, which means that most soy sauces are not gluten-free and therefore the whole recipe will contain some gluten. To make this dish gluten-free, use Tamari (Japanese soy sauce) which is made by fermenting soybeans and is usually gluten-free.
Read Also: If you really like broccoli then check out these 8 Broccoli Smoothies For Weight Loss That Actually Work!
In Conclusion
This low-carb beef and broccoli recipe is a great way to enjoy a healthy and delicious meal and is an ideal dish for your meal prep. It is perfect for those on a ketogenic diet or anyone looking for a healthy, low-carb alternative to traditional beef and broccoli stir fry. I hope you give it a try!