Jump To Recipe
If you're like me, you absolutely hate the idea of good food going to waste. And who can avoid it? The holidays—or any big family gathering—always seem to leave us with heaps of leftover turkey. That's why I'm thrilled to share this simple leftover turkey barley soup recipe that works wonders with either leftover turkey or chicken.
The Heart of the Turkey Barley Soup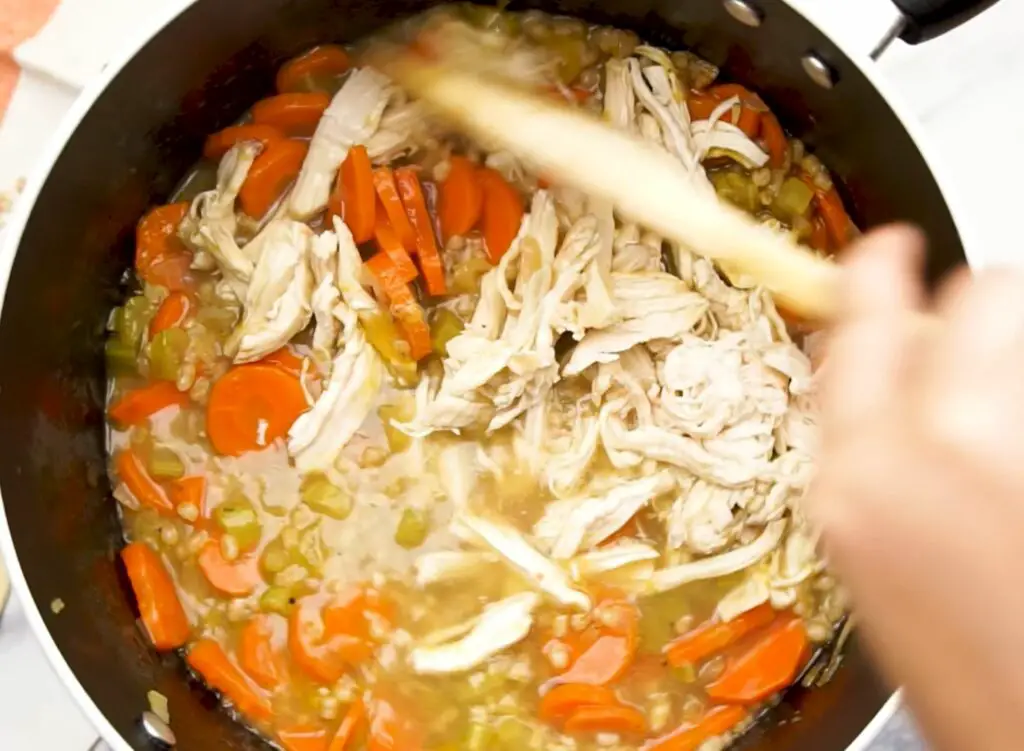 This simple turkey balrey soup is a comforting dish that's both rich and savory, yet incredibly easy to make. You just need a handful of ingredients: carrots, celery, onions, broth, pearl barley, and, of course, leftover turkey.
Getting Started With The Recipe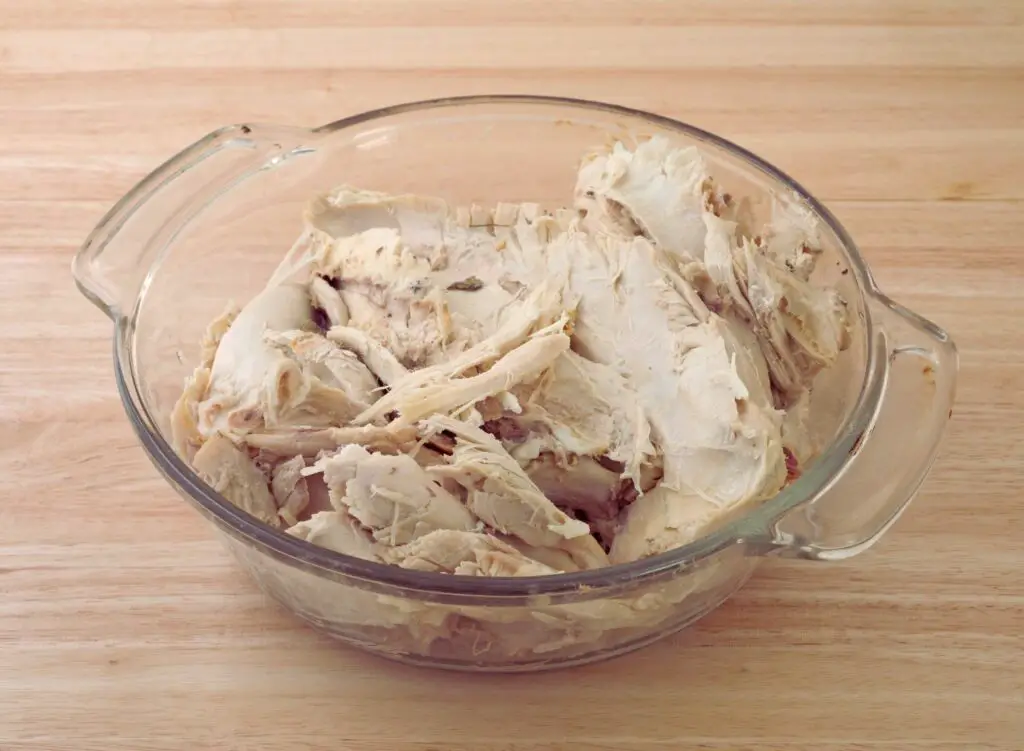 Grab a medium-sized pot, and let's get cooking!
Start off by sautéing a mixture of 3 chopped and peeled carrots, 2 ribs of celery, and half an onion. You'll want to cook these until they take on a subtle golden hue, which usually takes around 6-7 minutes.
Trust me, taking the time to let the veggies sauté really builds a flavorful base for the soup.
Bringing it All Together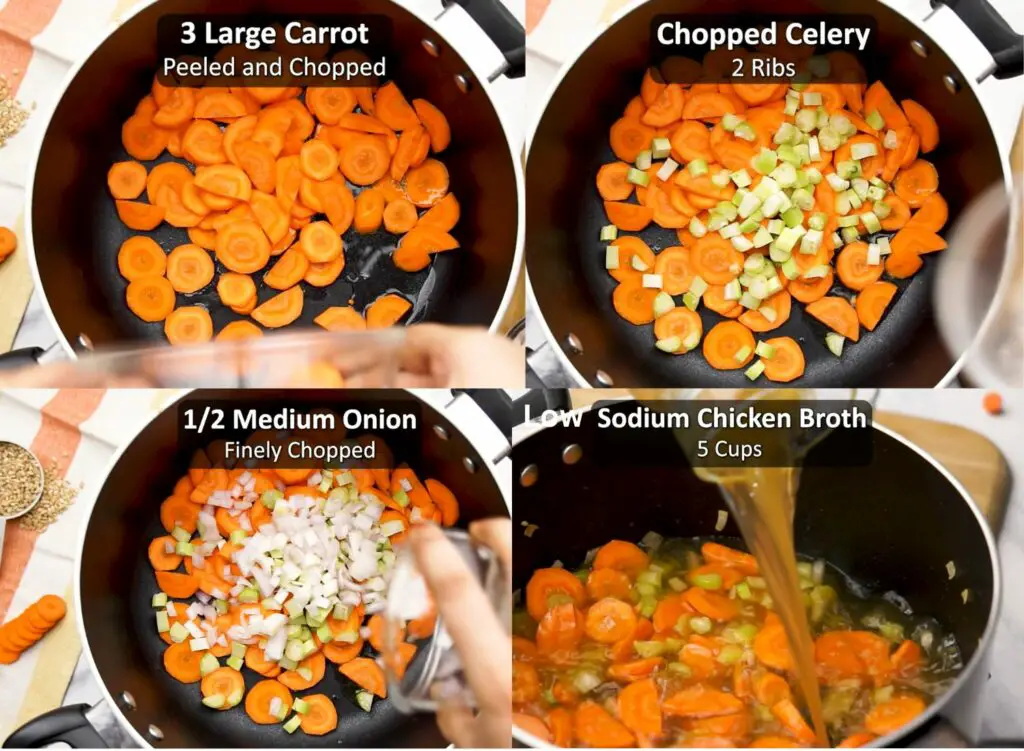 Once your veggies have reached that delightful golden hue, you're ready for the next step. Add in 5-6 cups of broth—turkey, chicken, or veggie all work well. If you're in a pinch, you can also use bouillon cubes dissolved in hot water as a substitute.
Next, toss in 2/3 cups of rinsed pearl barley and a pinch each of salt and pepper.
Give everything a thorough mix and let the pot work its magic.
Now, you'll want to let the soup gently simmer on low heat for about 45-60 minutes. This allows the barley to get tender and all those lovely flavors to mix and mingle.
That Final Touch – Mix In The Shredded Turkey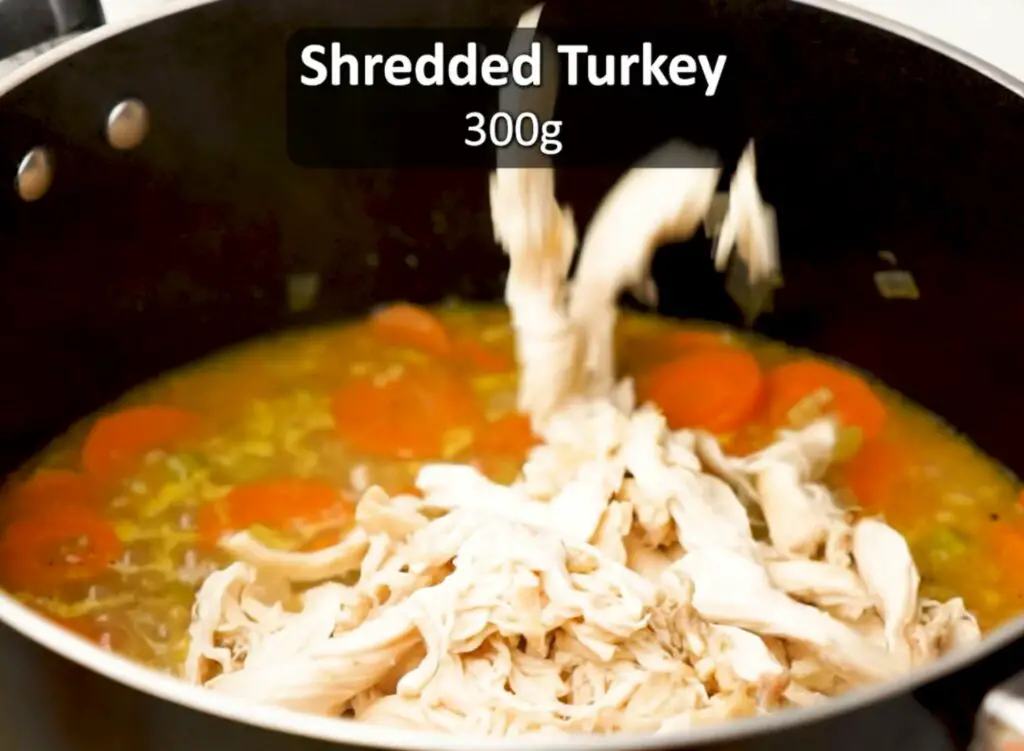 Two minutes before the soup is done, stir in about 2 cups of shredded leftover turkey. It warms up quickly and takes on all the flavors of the soup, making it a star ingredient rather than an afterthought.
Tips and Tricks For Making Turkey Barley Soup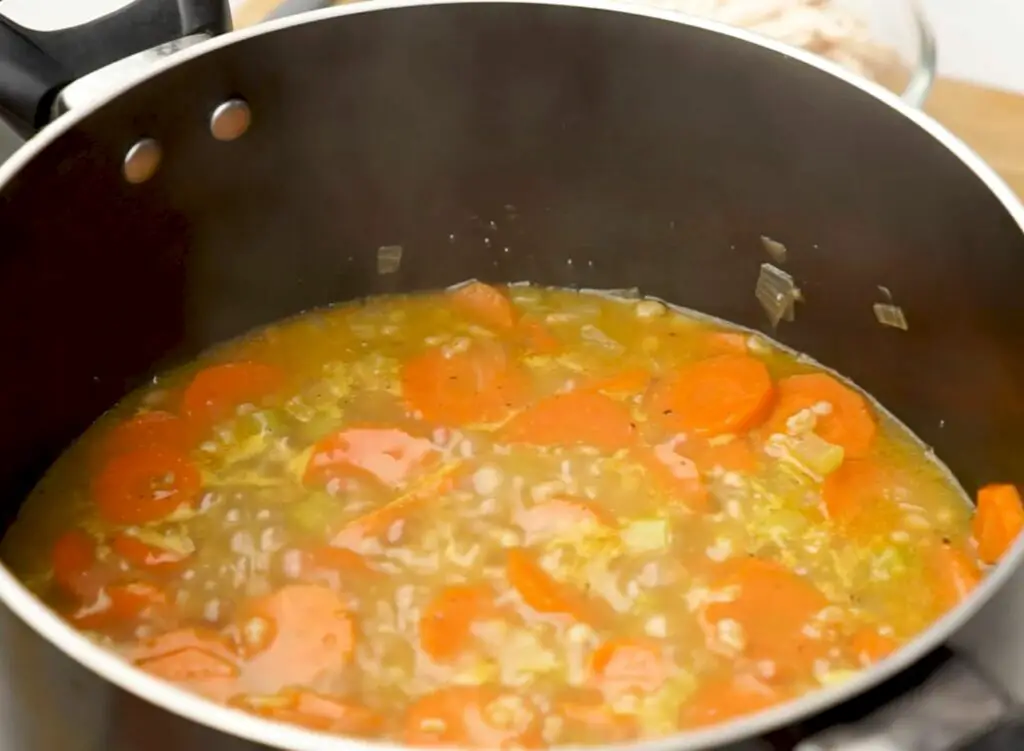 Don't Skip the Simmer: Remember to keep the heat low enough so that the soup simmers but doesn't boil. Boiling could make your veggies mushy and your turkey tough.
Taste as You Go: About halfway through simmering, taste the broth. You can still adjust the salt and pepper at this point.
Making it Creamy: If you like a creamier texture, feel free to whisk in some cream or coconut milk towards the end. But be careful not to let it curdle!
The Bouillon Option: If you're using bouillon cubes as a broth substitute, remember that they can be saltier than standard broth. Consider this when adding extra salt.
Timing for Turkey: Add the shredded turkey two minutes before the soup is done to keep it from becoming too dry or chewy.
Layering Flavors: If you have them, consider adding some fresh herbs like thyme or rosemary about 15 minutes before the soup is done. It adds an extra layer of flavor.
Vegetable Consistency: If you like your veggies to have a bite, consider adding them a bit later in the simmering process, so they retain some crunch.
Barley Check: Test the barley for doneness before adding the turkey. If it's still a bit hard, let the soup simmer a little longer.
How To Store Turkey Barley Soup?
Cool Down: Bring the soup to room temperature.
Containers: Use airtight containers, preferably portion-sized, if you plan to freeze the soup.
Label: Mark the date on the containers so you know when it was made.
Fridge or Freezer: Store in the fridge for up to 4 days or freeze for up to 3 months.
Thaw and Reheat: If frozen, thaw in the fridge. Reheat slowly on the stovetop.
One-Time Thaw: Don't refreeze thawed soup to maintain quality.
Serving Suggestions
This turkey and pearl barley soup is comforting and hearty all by itself, but if you're looking to add a little something extra, I've got just the idea. Why not pair it with my Air Fryer Bread Rolls? They're moist, tender, and super quick to make.
The soft, fluffy texture of these rolls makes them the perfect companion to the rich and savory flavors of the soup. Dunk them in to soak up that delicious broth or enjoy them on the side with a bit of butter. Trust me, this combo is a match made in culinary heaven!
Cooking for a Crowd: Serving 12 People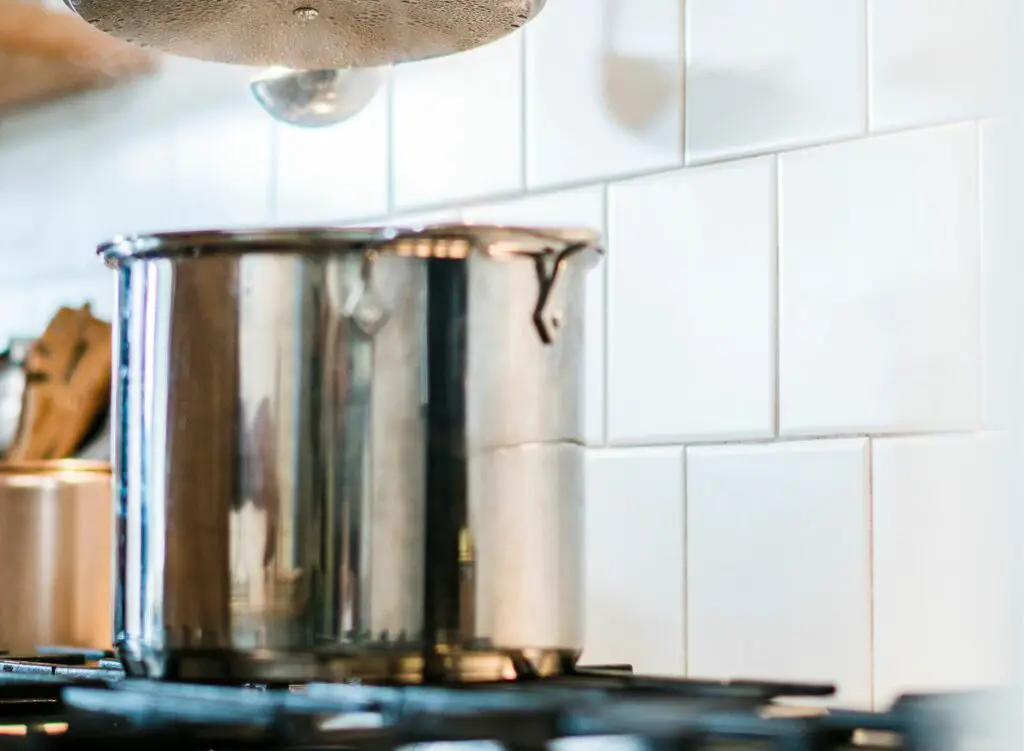 Got a house full of hungry people? You're in luck! This turkey and pearl barley soup is not just comforting and delicious—it's also super easy to scale up for a crowd. I've tweaked the quantities and cooking times so you can nail it whether you're feeding six or twelve people.
Ingredients:
Oil: 3 tablespoons of oil for sauteing
Carrots: 9 chopped and peeled carrots
Celery: 6 ribs of celery, chopped
Onion: 1.5 onions, chopped
Broth: 15-18 cups (turkey, chicken, or veggie)
Pearl Barley: 2 cups, rinsed
Salt and Pepper: Start with 1 tablespoon of salt and 1/2 tablespoon of pepper, then adjust to taste
Leftover Turkey: about 6 cups, shredded
Instructions:
Use a Larger Pot: Make sure it's big enough to accommodate all the ingredients.
Timing: The simmering time might be a little longer, so keep an eye on it. Taste the soup midway and adjust seasonings if needed.
Stagger Additions: With more ingredients, consider adding them in stages for even cooking.
Frequent Stirring: Make sure to stir frequently to prevent any sticking and ensure even cooking.
Check the Barley: Taste the barley periodically to make sure it's cooked to your liking.
By following these adjusted amounts and tips, you should have no trouble whipping up this comforting turkey and pearl barley soup for your crowd of 12!
Check out more delicious and nutritious Pearl Barley Soup Recipes.
Easy Hearty Turkey Barley Soup Recipe
Course: Soups
Cuisine: American
Difficulty: Easy
Cooking time
1
hour 
5
minutes
Total time
1
hour 
15
minutes
This simple leftover turkey barley soup is a comforting dish that's both rich and savory, made effortlessly with just a handful of ingredients. It's a perfect recipe for those cold nights or for using up your leftover turkey from a holiday meal.
Ingredients
1 tablespoon of oil for oil for sauteing

3 carrots, peeled and chopped

2 ribs of celery, chopped

1/2 onion, chopped

5-6 cups of turkey, chicken, or veggie broth

2/3 cups pearl barley, rinsed

Leftover turkey meat, shredded (approximately 2 cups

Salt and pepper to taste

Optional: herbs like thyme, rosemary, or parsley for garnish
Directions
In a medium-sized pot over medium heat, add a little oil or butter.
Lightly sauté the 3 chopped and peeled carrots, 2 ribs of celery, and half an onion. Cook for approximately 6-7 minutes until the vegetables take on a subtle golden hue.
To the sautéed veggies, add 5-6 cups of your chosen broth—turkey, chicken, or veggie.
Add 2/3 cup of rinsed pearl barley to the pot.
Add a pinch of salt and a pinch of pepper to taste, and stir everything together.
Let it simmer (cook slowly with small bubbles) for 45-60 minutes till the barley is soft.
Two minutes before the soup is done, add about 2 cups of shredded leftover turkey meat to the pot.
Taste it. Add more salt or pepper if you think it needs it, and serve.
Notes
If the soup is too thick, just add a bit more broth.
Prep Ahead: You can chop all your vegetables and shred your turkey in advance. Store them in the fridge until you're ready to cook, saving you time when making the soup.
Barley Type: Make sure to use pearl barley and not hulled barley, as pearl barley cooks faster and is more suited for soup.
Check the Broth: If you're using store-bought broth or bouillon cubes, check the sodium content. Some broths and bouillon cubes are very high in salt, and you might want to hold back on adding extra salt until the end.
Simmer, Don't Boil: Keep the heat low enough that the soup simmers but doesn't boil. Boiling can make the turkey tough and the vegetables mushy.
Extra Flavor: You can add a bay leaf or some dried thyme when you add the broth for additional flavor, but remember to remove the bay leaf before serving.
Check Barley Texture: Not everyone likes their barley the same way. Test it to make sure it's as soft or as chewy as you like before turning off the heat.
In Conclusion
After the holiday festivities of Christmas and Thanksgiving, you're bound to have some turkey leftovers. Why not breathe new life into them with this hassle-free turkey barley soup? It's the perfect post-holiday dish that brings comfort and warmth, whether you're serving just your immediate family or extending the holiday cheer to a larger crowd. This isn't just reusing leftovers; it's creating a whole new hearty meal in a bowl.