These top food-producing countries are responsible for a large percentage of the world's food supply and have a large impact on food prices and availability.
To understand the fascinating world of food production and export, take a look at the following statistics and discover which fertile lands provide a significant portion of the meals you enjoy daily.
5 Largest Food Producers In The World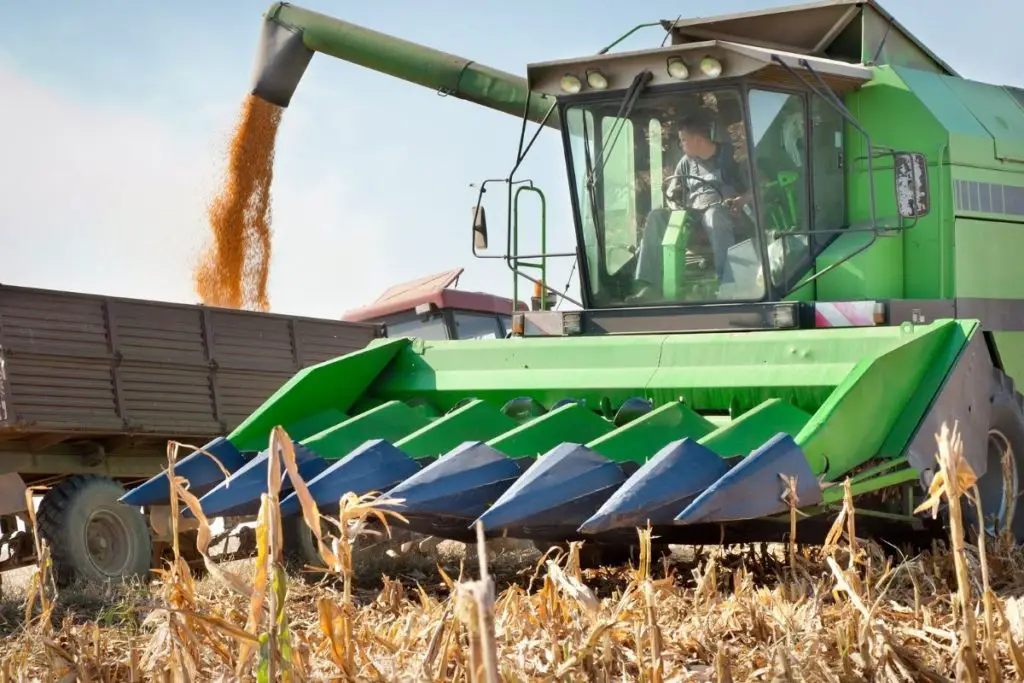 According to the Food and Agriculture Organization of the United Nations (FAO), the biggest food producers and top agricultural countries in the world are China, India, the United States, Brazil, and Russia [1].
Regarding total food production worldwide, the key factors to consider are land size, population, and soil fertility. It's simple—the bigger a country is, the more soil it has available. Naturally, this means said countries have more possibilities to own fertile lands that can make food production flourish.
Likewise, a country with a large population has more workforce to join the food industry, not to mention a bigger need for food production.
Considering this, it is not surprising that the five countries featured in this list are among the biggest and most populated in the world.
Food Production By Country – Here Are The Top 5 Countries
1. China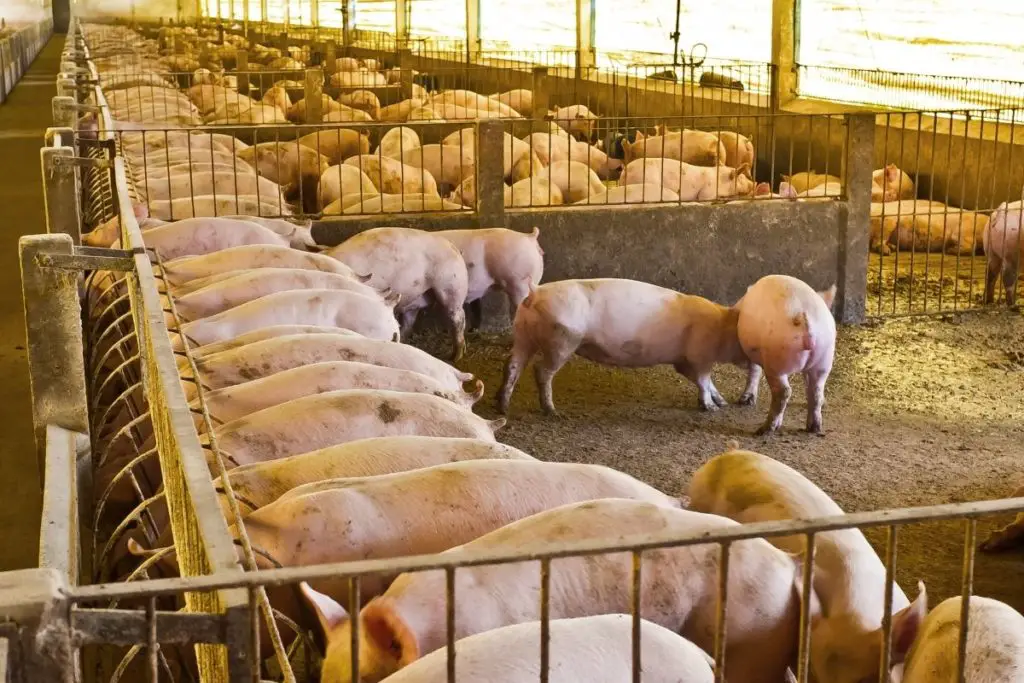 With a population of 1.4 billion, China needs to be the world's largest food producer, if only to provide for its ever-growing population. However, much of its territory is not apt for farming, which has led to historic food shortages and, despite a vast production, a reliance on imports [2].
China has about 10% of the world's total arable land and uses it to provide approximately 20% of worldwide food production [3]. Rice, maize, and wheat account for 90% of China's crop production, but millet and potatoes are also very prominent [1].
Likewise, China is also the top meat producer in the world, primarily pork [4].
2. India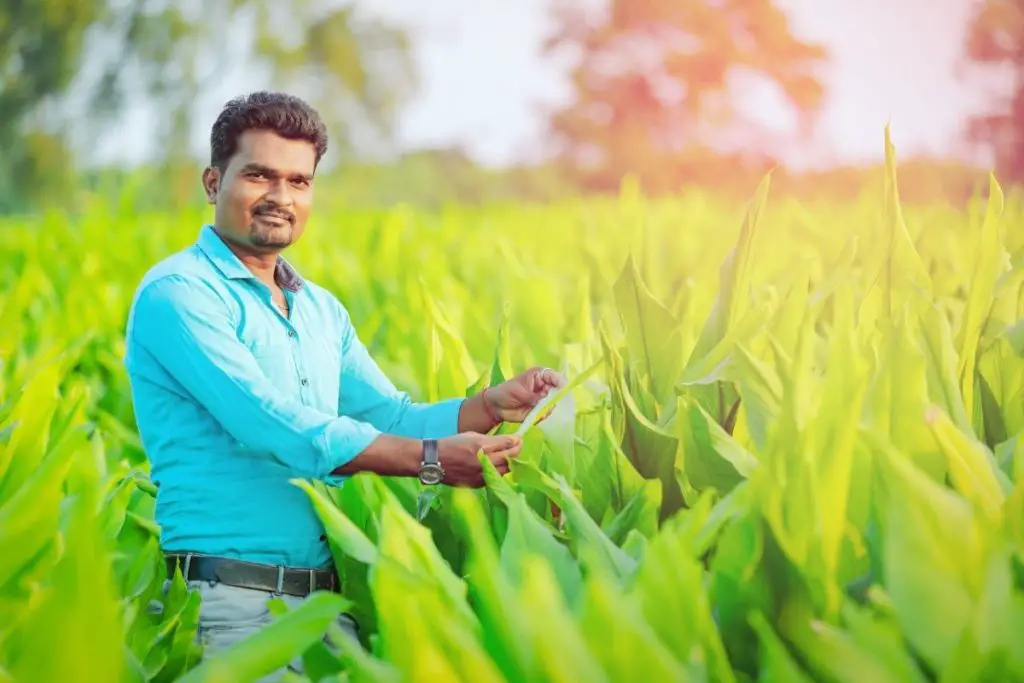 According to the FAO, India is the world's second-largest food producer and a provider of many essential food and agricultural products. For example, the country leads the world's production of milk, jute, and pulses and ranks second in fish, fruits, wheat, sugarcane, and rice production [1].
The country's large population and extensive agricultural lands also give it a competitive advantage regarding food production. However, it is not quite food independent although most of it goes towards internal consumption, and yet, the country still faces hunger issues [5].
It bears mentioning that most of India's food production doesn't come from large companies but relies on small farmers and family work. Limited resources and a dependency on seasonal weather mean that harvest is unpredictable and can have significant losses [6].
3. The United States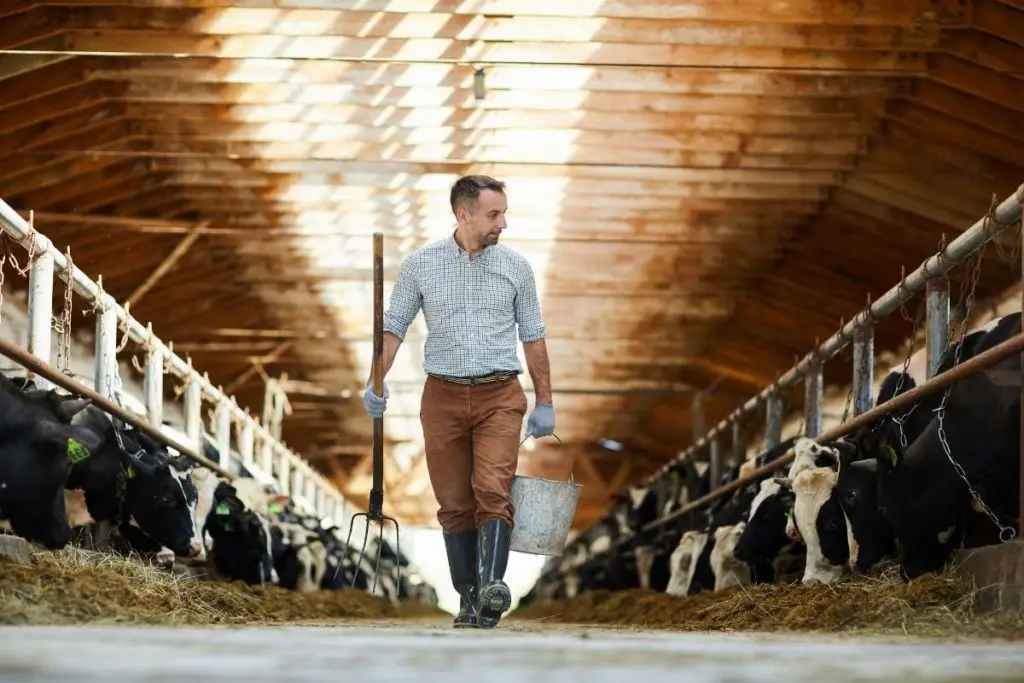 The United States is the third biggest food producer in the world and has reached said position with a much smaller agricultural workforce compared to China and India [1].
The most significant food production in the United States comes from grains and cattle, with the meat industry being critical. Although the United States ranks second in meat production, it is the first worldwide chicken and beef producer. Likewise, it also has a notoriously large dairy industry that includes the farms, companies, and cooperatives, that produce milk and cheese and other dairy products.
Regarding crops, the United States is the world's biggest maize and soybean producer [1].
Although The United States can be considered one of the most self-sufficient agricultural producing nations in the world the ever-growing population and soaring demand for food products mean it still needs to import many food items like vegetables, fruits, snack foods, spices, and tea.
4. Brazil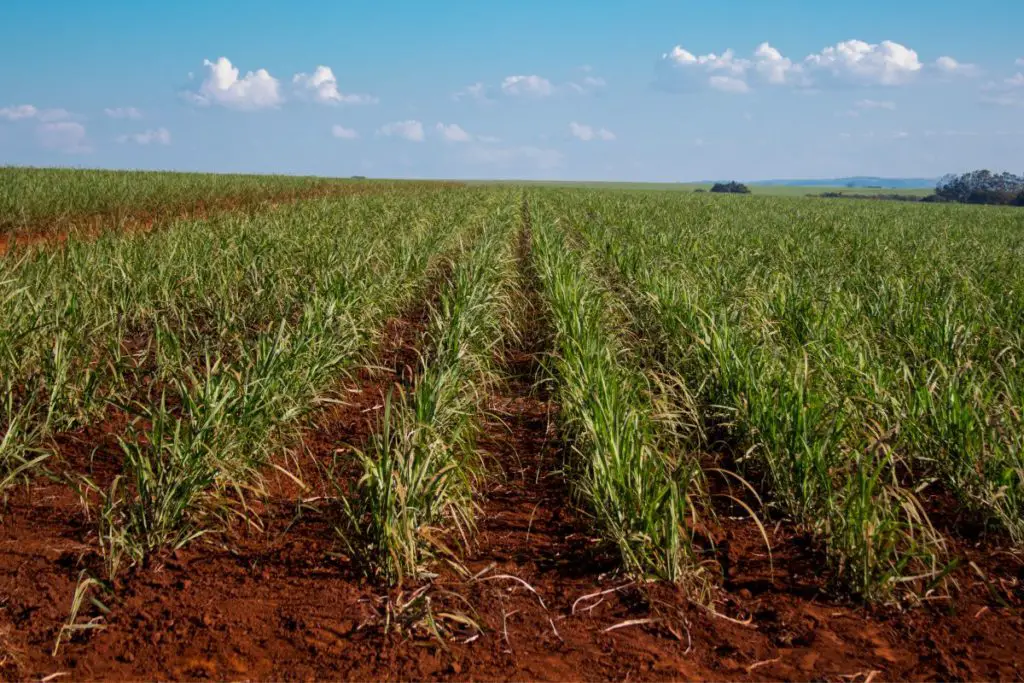 The fifth-largest country in the world ranks fourth when it comes to food production, and it has a robust agricultural industry with centuries of tradition
Brazil has historically stood out for its sugar cane production; therefore, it is not surprising that it ranks first in this particular crop. However, the country also has unparalleled soybean and maize production, ranking second and third, respectively [1].
The meat industry is also well-developed in Brazil, and it remains the world's second-biggest producer of both chicken and beef, ranking behind the United States in both circumstances. The South American country is also responsible for 4% of the world's milk production, granting it an impressive fifth spot [1].
Although Brazil produces enough basic food items to meet domestic demand, it is the second-largest importer; it is heavily dependent on US and China for processed food items.
5. Russia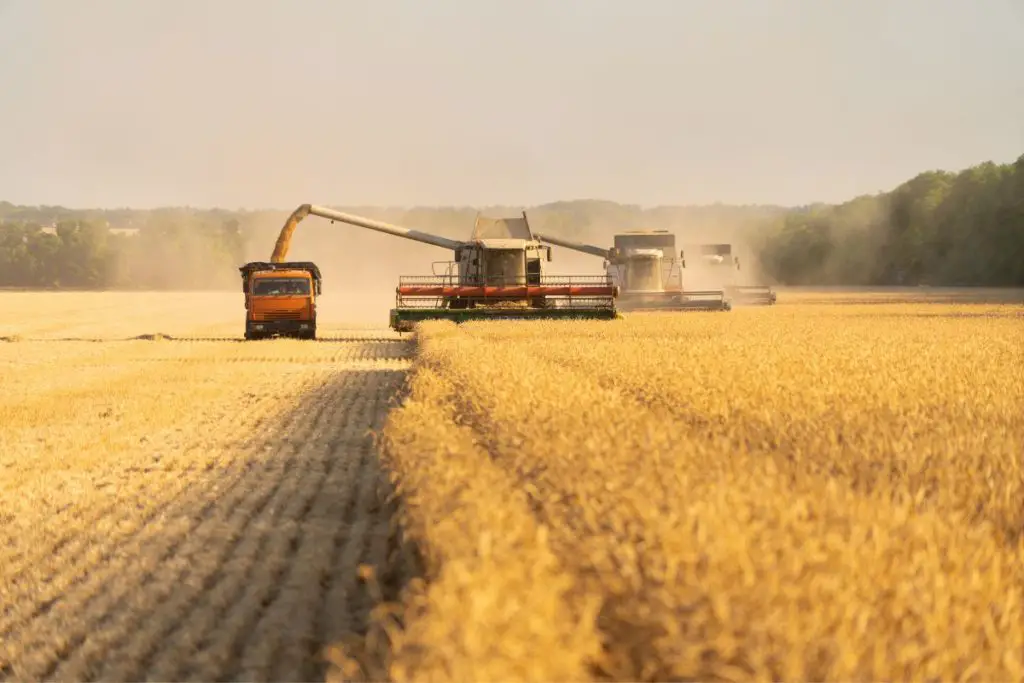 Despite being the world's biggest country, only 13% of Russia's land is arable. However, climate change may change that in the near future, increasing Siberia's fertility and potentially boosting Russia's food production [7].
However, at present, FAO considers the Russian Federation the 5th biggest food producer worldwide, with its main crop being wheat and sunflower oil production [1].
When it comes to meat, most of its production is pork and poultry, yet the industry seems to be growing steadily [8]
However, it bears mentioning that in recent years Russia has become fully self-sufficient in basic food products but still relies on foreign imports such as citrus fruit, sugar, and coffee.
Read Also: 14 Interesting Global Food Production Statistics That May Surprise You!
Is Food Production The Same As Food Exports?
After going through the top food-producing countries, it's time to remember that production does not mean exports. After all, many of the aforementioned countries have a significant domestic demand for food due to their vast populations and economic mismanagement.
As such, when considering the biggest food providers in the international market, it's essential to consider which countries produce enough to fulfill domestic and international demand.
Which Countries Export The Most Food?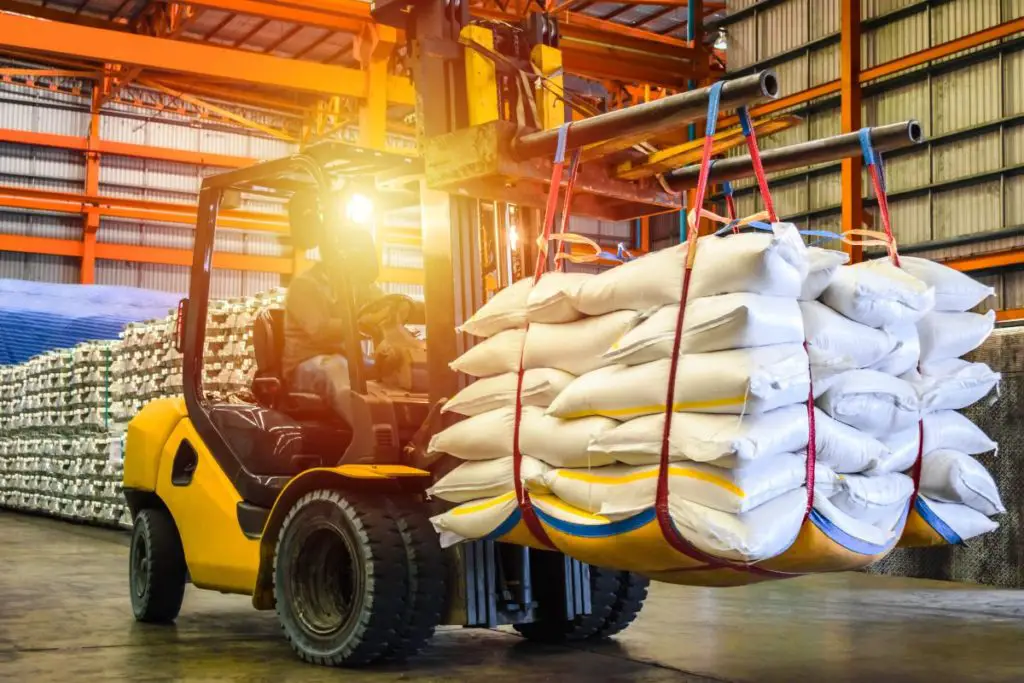 The United States
According to the FAO, the United States is the biggest food exporter, with its total exports valued at $122,745 million, most of them from fruits and vegetables, cereals, and preparations [1].
Likewise, the United States is the world's biggest maize exporter and ranks third in wheat and beef exports [9].
The Netherlands
In a surprising twist, The Netherlands became the 2nd largest food exporter worldwide according to the FAO Statistical Yearbook in 2020, jumping from their previous 6th position [1].
Despite being a relatively tiny country that is only 0,42% the size of the United States, the Netherlands has managed to boost its agricultural exports thanks to a combination of its savvy trade history and innovative farming technologies.
Innovative farming techniques and a zero-waste approach have created a boost that granted them an export trade valued at €9.9 billion [10].
China
Despite having a voracious domestic demand for food, China has also positioned itself as a top exporting country, mainly of fruits and vegetables. When it comes to animal products, they mostly dominate the realm of fish and seafood, both fresh and prepared or preserved [11].
However, we may see an increase in China food exports. China's grain exports in that field increased by 97,4% to cover the growing demand [12].
In Conclusion
The top 5 food-producing countries in the world are China, the United States, India, Brazil, and Russia. They produce a significant amount of the food that is consumed domestically and also exported worldview.
To keep up to date with ever-changing food production statistics, and find interesting and up-to-date information, facts, and statistics about food, check out these 10 Best Food Industry Statistics And Data Websites.
Sources: