Black garlic does look like it has just survived a house fire, but it has been a key ingredient in Asia and Korea for a long time as a culinary staple and a health supplement. It has twice the antioxidants of raw garlic and has a lovely unique balsamic sweet-savory taste.
Let's see why these burnt-looking bulbs are all the rage among nutritionists and the culinary industry.
In this article, I will cover everything you need to know about this highly-prised ingredient and how you can easily make it at home using your slow cooker.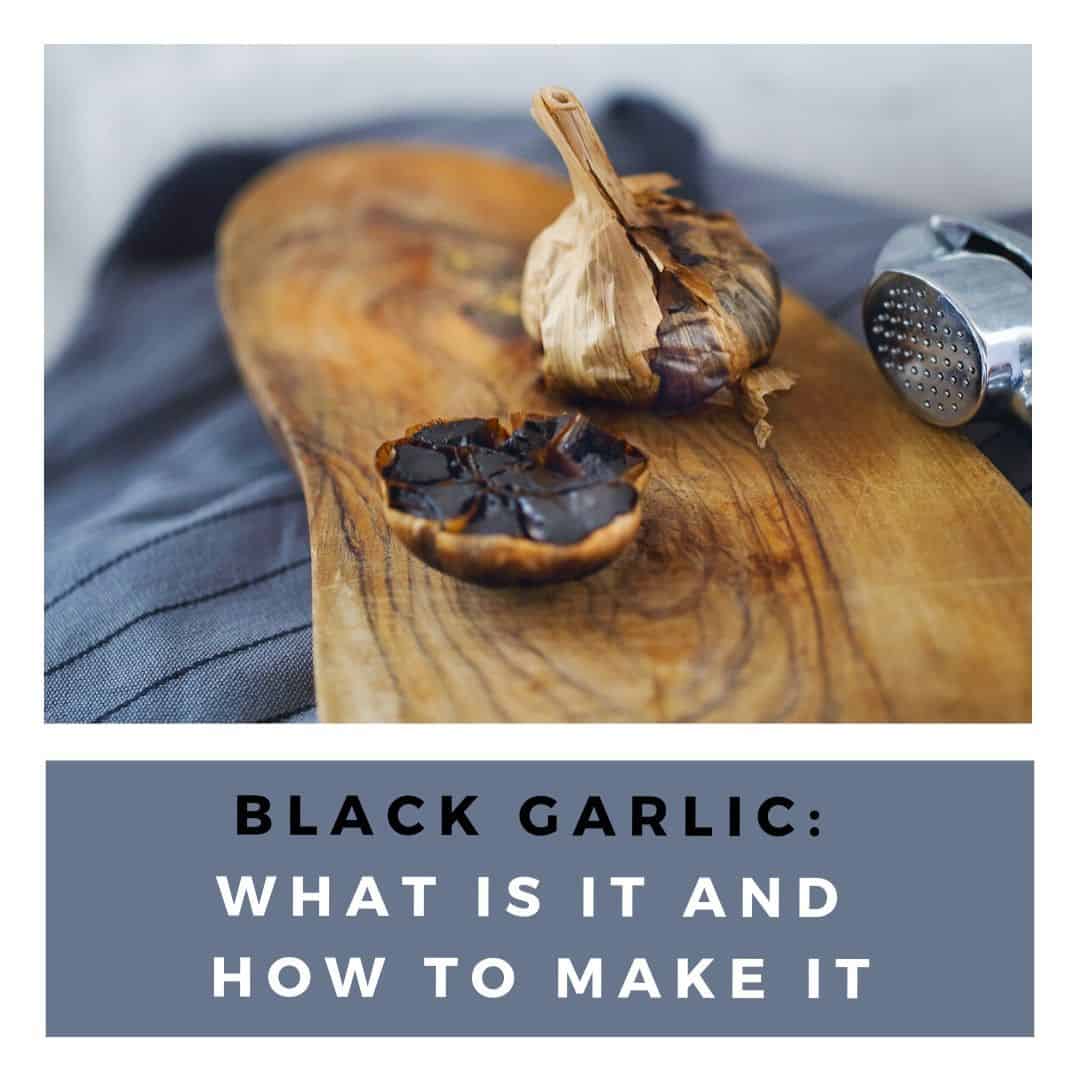 It is rather popular among many chefs due to its sweeter and gentler flavor compared to raw white garlic.
Lately, black garlic has also gained a lot of interest and curiosity for its many benefits. Made from standard culinary garlic (allium sativum), black garlic (allium nigrum), could offer many of the same benefits as raw garlic, from preserving cognitive function to protecting heart health and so much more.
It has a distinct texture, taste, aroma, and elevated concentration of antioxidants.
It is delicious and more versatile compared to a clove of regular raw garlic.
How Is Black Garlic Made?
Black garlic is made from fermented bulbs of raw fresh culinary garlic in a humidity-controlled environment.
Black garlic is prepared by allowing regular garlic to ferment in temperatures ranging anywhere from 135-165 degrees Fahrenheit (60-75 degrees in Celsius) for three to five weeks.
During this time period, it goes through a chemical process called the Maillard reaction, which occurs between amino acids and reducing sugars. [1]
The fermentation process changes the tone of garlic and renders very distinct flavor, aroma, and texture. Most importantly, this process greatly enhances the wholesome nutritional value of garlic. [2]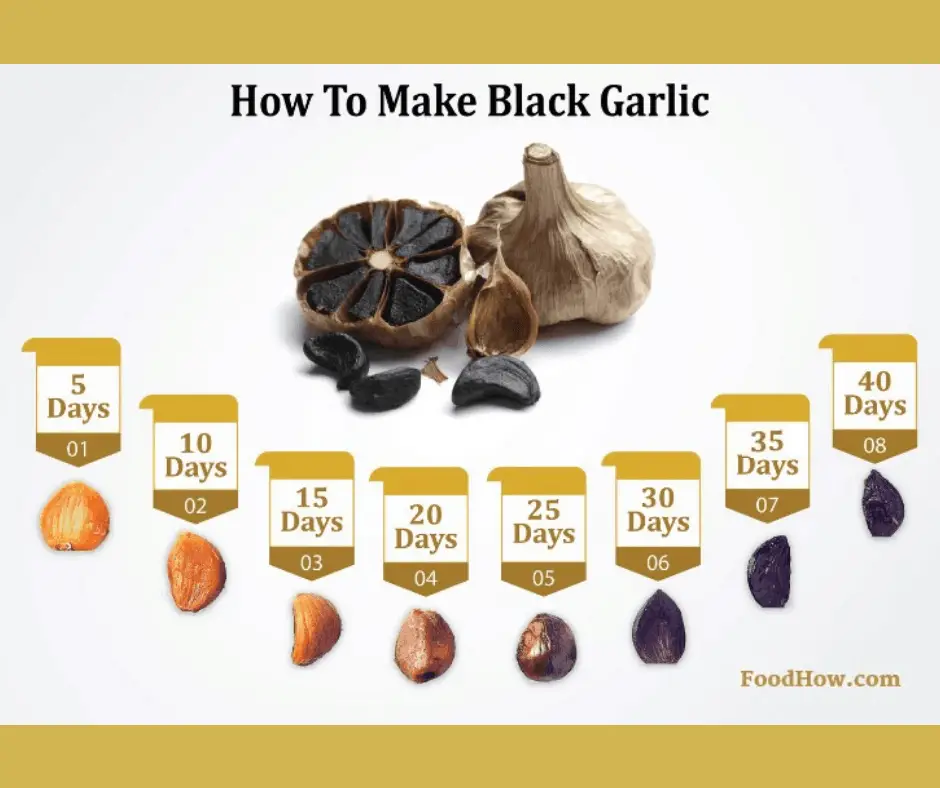 What Makes It Better Than Regular Garlic?
Besides the fact that black garlic is a tasty ingredient, it has many amazing health benefits. It is packed with antioxidants like fresh garlic but is much more powerful as the fermentation doubles its antioxidants.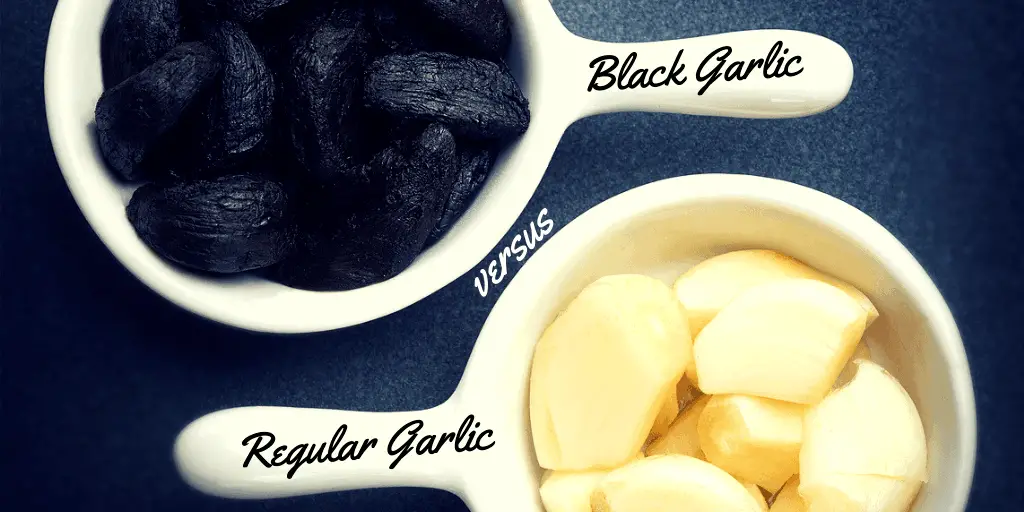 Black garlic has almost double the content of allicin than regular garlic and has a higher content of antioxidants and is rich in amino acids.
The key bioactive component of regular garlic is allicin. [3] However, black garlic does not contain allicin. It has enzymes called alliin and alliinase. Allicin is released only when garlic is crushed or chopped. This compound is responsible for the spicy and pungent aroma of fresh garlic.
Allicin is an unstable compound and breaks down within minutes. When the regular garlic is fermented, allicin converts into S-allyl-cysteine (SAC). This compound is responsible for its antioxidant, anti-inflammatory, and anti-diabetic properties.
The actual nutritional content depends on the fermentation process. It has been shown that some key nutritional components, such as flavonoids and polyphenol, are increased during the aging process.
To view a detailed nutritional value comparison for black garlic vs. raw one, check out the Department of Agriculture Food Products Database here and here.
According to Taoism, black garlic has been given the reputation of granting immortality and compared to regular garlic. It has double the amount of antioxidants, and it is also a great source of digestive enzymes.
What Are The Benefits?
It is a storehouse of nutrients and is considered a superfood. It is claimed to offer a wide range of benefits. 
Some of them include:
Provides Antioxidants
Boosts Heart Health
Reduces Inflammation
Relief From Allergy
Protects Cognitive Function
Stabilizes Blood Sugar
Kicks Up Your Immunity
Provides Vitamins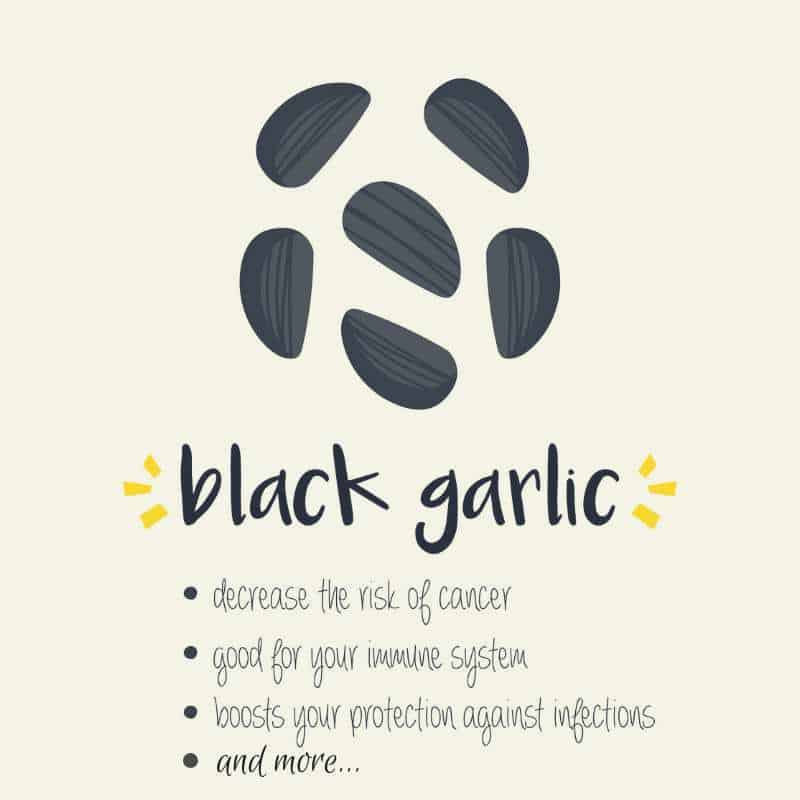 1. Has a Lot Of Antioxidants
It is loaded with antioxidants. Antioxidants play an important role in maintaining health and well-being. They help fight free radicals to prevent oxidative stress and cell damage. Antioxidants are also known to reduce the risk of developing some chronic conditions.
2. Could Improve Heart Health
In a recent study, the clinical effects of BG were explored, it was found that both regular and black garlic had a positive effect on heart health and were effective in reducing damage to the heart by improving circulating antioxidant levels. [4]
Studies have also shown that BC can lower triglycerides and cholesterol levels, thereby reducing the risk of heart disease. 
A study conducted at Penn State University has shown that S-Allyl cysteine from garlic inhibited cholesterol synthesis. [5]
3. May Reduce Inflammation
Research has revealed that fermented garlic contains as many as 100 bioactive compounds. One of the most popular anti-inflammatory agents S-allyl cysteine is found in black garlic. Due to the high concentration of these compounds, black garlic is known to be highly potent in reducing inflammation. [6]
4. Relief From Allergy
Another study has shown that black garlic may deter allergy and inflammation-causing genes. However, the study was conducted on animals, so we cannot say with certainty that it will have the same effect on humans as well. [7]
5. May Preserve Brain Health
It could have a positive effect on cognitive health. It is rich in antioxidants and can reduce inflammation, so it may help the prevention of cognitive conditions such as Parkinson's disease and Alzheimer's disease.
A study conducted on rats has revealed that aged garlic could improve memory and reduce inflammation of the brain. Another study has shown that black garlic can protect against oxidative stress and prevent memory impairment. [8]
6. Could Stabilize Blood Sugar
Adding it to your diet may help maintain healthy blood sugar levels. This could prevent diabetes and other chronic illnesses that stem from high blood glucose levels. Research has indicated that black garlic extract may be effective in lowering triglycerides and blood cholesterol, and blood sugar levels as well.
Another study has shown that levels of antioxidants in it can prevent diabetes-related complications.
7. Boosts Immunity
The immune system helps prevent illness, infections, and even chronic conditions. Its high antioxidant levels could enhance immunity by reducing inflammation, fighting free radicals, and preventing oxidative damage. In fact, compared to regular garlic, it exhibits stronger antioxidant and anticancer properties and is more powerful in boosting immunity. [9], [10]
8. Provides Vitamins
Scientists have conducted studies to assess the effect of the curing process on vitamin levels. It was found that heat used to convert regular garlic into fermented garlic helps concentrate the vitamins. The total water-soluble vitamin content is 1.15-1.92 times higher compared to regular garlic.
How Much Black Garlic To Eat A Day?
I see the most often recommended dosage range of black garlic is about 500-1,300mg a day, divided into 3 servings. The minimum dose that is considered effective is one medium-size clove consumed 2-3 times a day. Considering the delicious sweet and syrupy taste of it, it is not hard to meet the required dosage, and it won't even give you bad breath.
Where To Buy It?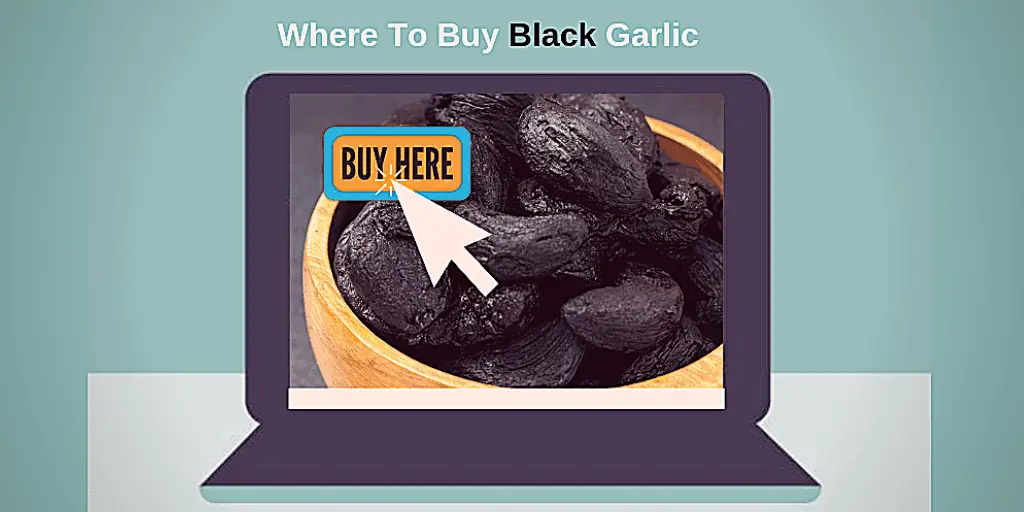 Aged garlic is not just more appealing and palatable than the regular one, but it also offers a host of additional health benefits. So, it makes sense to include it in your daily diet.
You probably can not find black garlic in a supermarket near you, but you can certainly find some online.
Check out these two of my favorite ones below that I have been getting from Amazon.
TAP ON IMAGE TO VIEW PRICE
TAP ON IMAGE TO VIEW PRICE
However, it can be quite expensive to buy a ready-made product, although the cost of regular garlic is quite cheap, then the cost of black garlic is so much higher mainly due to its time-consuming fermentation process.
But don't worry, you don't need to buy expensive BC from the health food shop, keep reading as I will show how you can make it at home using some simple kitchen appliances. 
Making Your Own Black Garlic In A Slow Cooker Or A Rice Cooker
All right, so you want all the health benefits of this tasty ingredient – but how, exactly, do you get your hands on it? There are few stores that sell it, and it is available online for a pretty penny, but did you know?
There are a couple of easy ways to make it at home, using some common kitchen appliances that almost everyone already has – either a rice cooker or a slow cooker! In fact, with just a few steps and some patience, you can have black garlic that tastes better than any kind you can find in a store.
Watch this short video below for simple steps on how to make it using a rice cooker.
Step One: Decide how many bulbs do you want to make. Then choose the right size slow cooker or rice cooker for the project.
Step Two: Make sure your bulbs are very dry. Place few sheets of kitchen towel or a small bamboo table mat or a piece of foil at the bottom and then place the bulbs in your slow cooker or rice cooker and turn on the lowest possible setting.
If you're using a slow cooker, wrap the top in plastic wrap to secure it a little further.
Note: This will start to smell very strongly in a few days. You may want to consider putting it somewhere out of the way because it's going to be sitting where you plug it in for 3-4 weeks.
Step Three: Set your rice or a slow cooker on the lowest heat setting, it is usually the warm setting. With a rice cooker, DO NOT press the cook rice button. You only want the 'warm' setting.
The process of making black garlic is easy, but it takes a bit of patience to achieve that final result.
Step Four:  WAIT.  That's it. Just wait. It isn't an exact science, but most people find that three weeks is a good amount of time to wait. And while you wait, no peeking every day to see how it is doing. For the lovely caramelization to happen, you need to leave it sealed inside the canister of your cooker.
So, no checking it for the first 15-20 days – just mark it with the date, and after about 20 days, you can carefully remove one bulb to check if it has fermented enough.
It should be black or very dark brown in color. If it is a light brown, place it back in the pot and leave it there for another 10 to 15 days before checking again. Then, it should be ready for you to enjoy this delicious sticky goodness!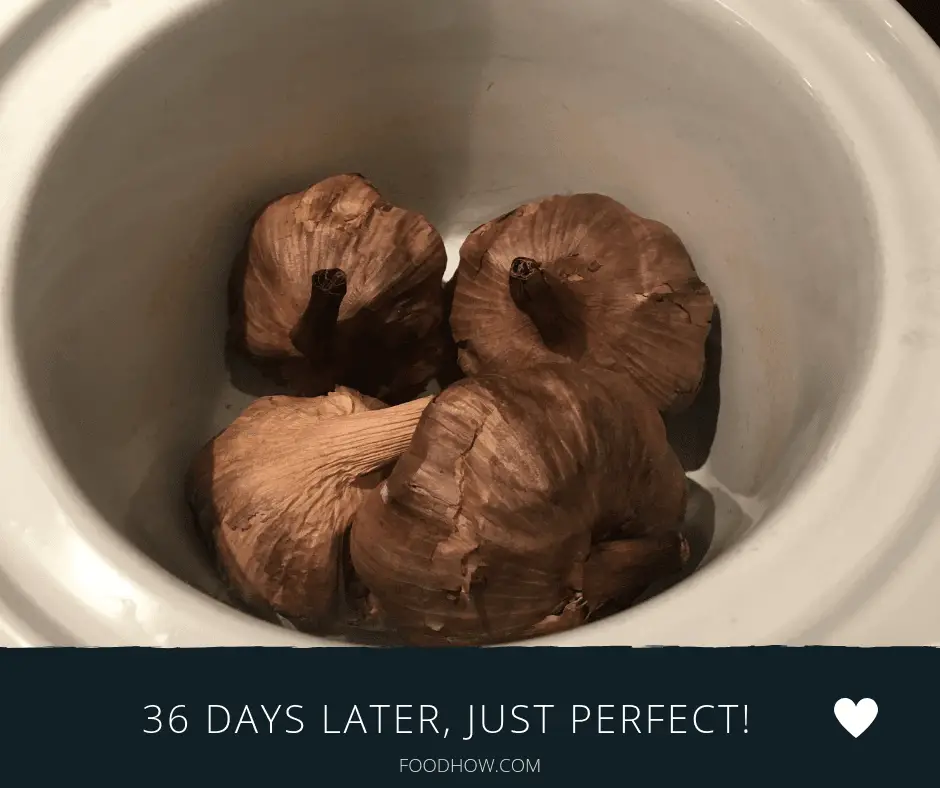 I usually use my fermenter, but I made this patch just to show how easy it is to make it just using a regular crockpot.
How To Use A Garlic Fermenter And Is It Better Than A Slow Cooker?
Suppose you'd rather not leave your crockpot running for three weeks, or the smell becomes unbearable. In that case, you can use a home fermenter (check out this one Amazon) that is equipped with a professional heating and humidity system to ensure it won't try out during the fermentation process.
Watch this video below to learn how the garlic fermenters work.
I do a lot of DIY projects, and one thing I've learned the hard way is that sometimes I waste a lot of money trying to DIY something that I could've made just fine with the right tools. Having the right tool for the job, in this case, means having Full Automatic Intelligent Control Fermenter.
Unlike your rice or slow cooker, this one is made to be left on for weeks, and so is ultimately safer. It also produces black garlic slightly quicker, which is a huge bonus!
Check out this popular fermenter below that is equipped with a professional humidity and heating system. This garlic fermenter is very easy to use and gives you a very healthy, tasty, and preservative-free product without making your house smell. 
TAP ON IMAGE TO VIEW PRICE
Black Garlic Shelf Life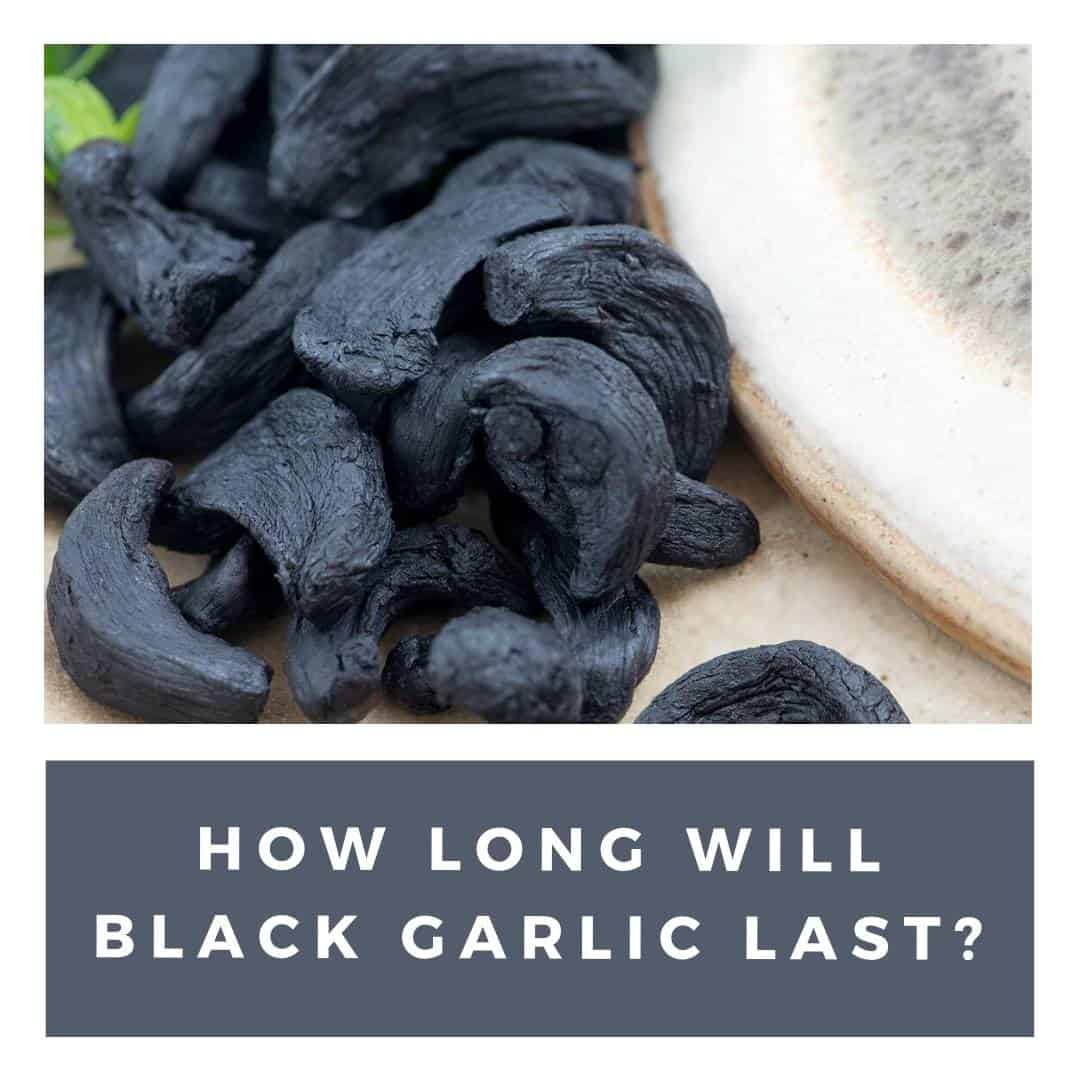 Like with many fermented foods, black garlic is hard to spoil, and therefore it has quite a long shelf life. Most manufacturers give it the best before date 4-5 months and used-by, or the expiration date can be up to 6 months. However, from personal experience, I have noticed that if stored correctly, it is still edible even after six months.
The shelf life above can also be applied to homemade bulbs.
Best Way To Store Black Garlic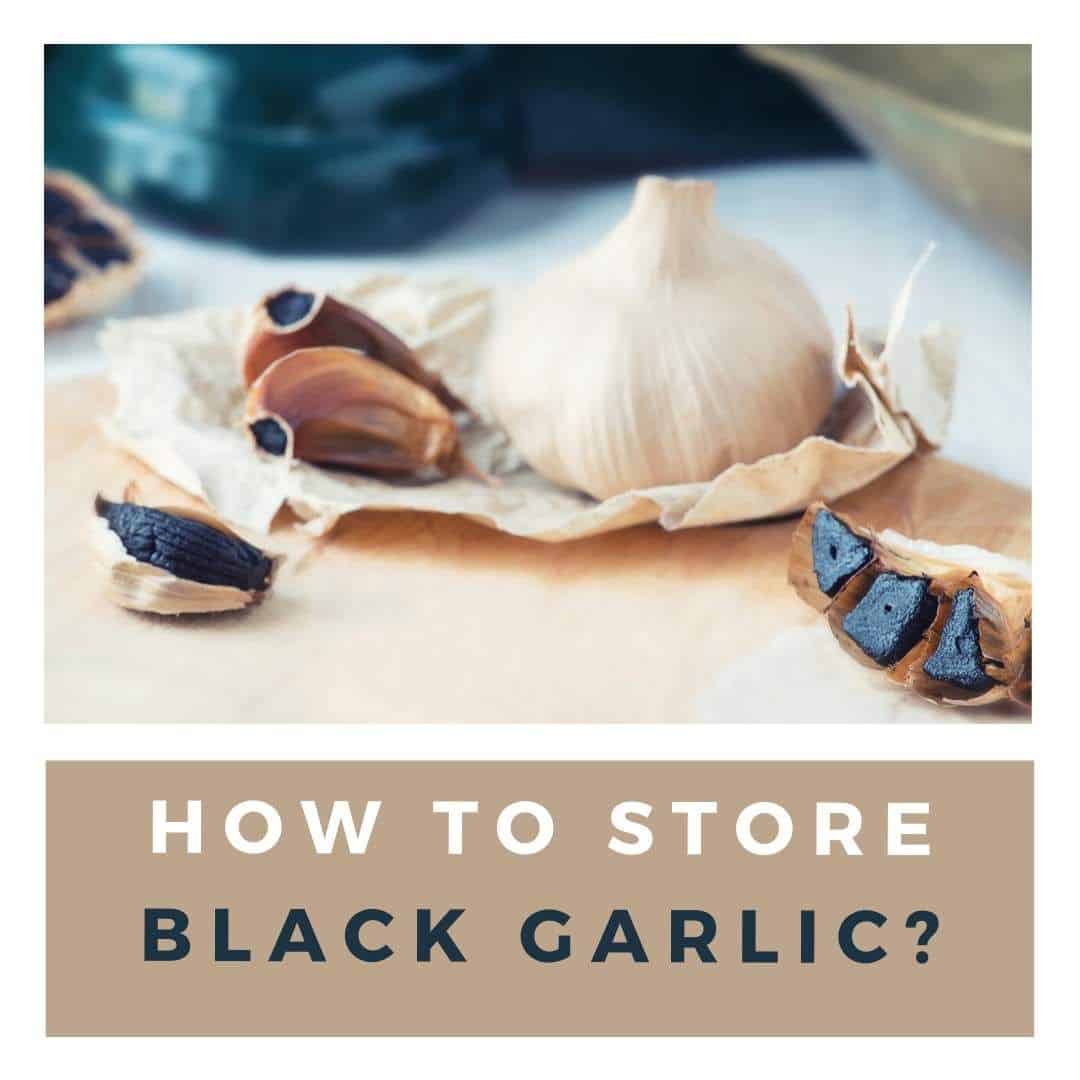 If eaten within a month, you can keep black garlic in the kitchen cupboard at room temperature. The general recommendation that you may find on most product labels is to store it in a cool and dry place. It can also be stored in the fridge, but it is not necessary. 
Also, storing it for the long term, some people recommend freezing it. Although it should work in theory, I have not personally tried it, so I don't know what sort of texture they will have after defrosting them.
To store homemade black garlic. You can keep it in the basket, jar, or container, or you can use a paper bag. Make sure it has access to some fresh air. Put some paper towels on the bottom to keep the garlic try to prevent any molding. Also, do not stack it high or squish the bulbs tightly together. Make sure they have room to breathe. 
How To Tell If Black Garlic Has Gone Bad?
To establish if your black garlic is still good to eat, look for the usual suspects. Make sure that it has no mold, unpleasant or strange smell, or peculiar coloring. If any of these things are present, it is best to throw away the entire bulb rather than checking it clove by clove.
However, if the cloves just seem to be dried up and chewie, they are still perfectly fine to eat.
How To Use It In Food And Cooking?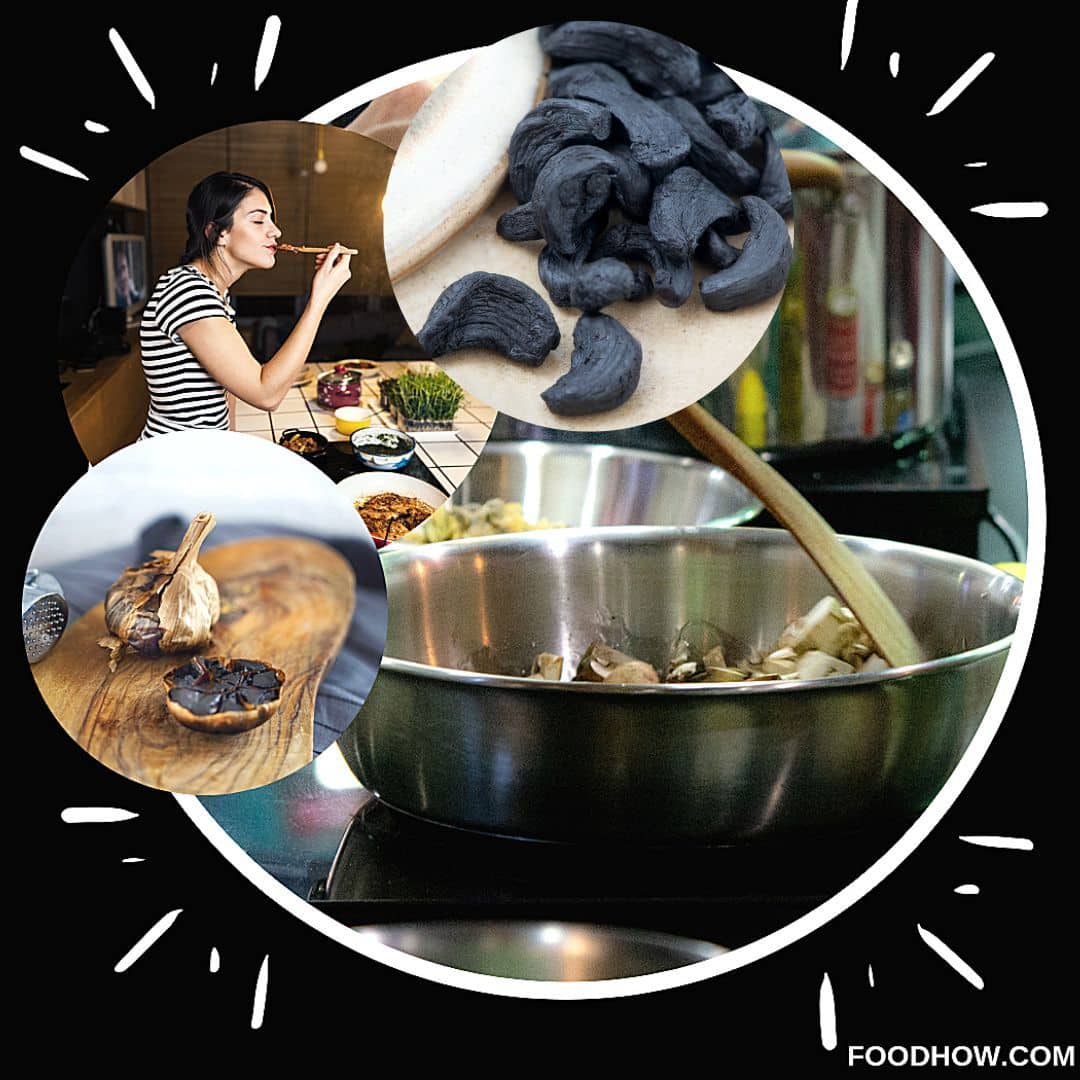 Black garlic is often used in cooking, perfect in savory or sweet recipes.
Arguably, black garlic is just as versatile as the regular kind. Go ahead and use it in any dish that calls for roasted garlic.
It's also great for adding extra oomph to savory dishes, such as soups, stews, and dips. Another great option is pureeing it with a dash of olive oil to make garlic paste, a great base for marinades and sauces.
And for the most daring, there is a dedicated recipe book with 50 recipes that you might want to check out!
Just like normal garlic, you can find black garlic in powdered form, which is a great quick fix. Look for it on the spice shelf next time you're shopping for groceries, or you can buy it online here.
Just a tiny sprinkle of black garlic powder instantly infuses any dish with a unique sweetness. From burgers to pasta and casseroles, the possibilities are endless.
There is no limit when it comes to cooking with this tasty ingredient. You will find some easy and delicious recipes incorporating this wonder seasoning here on Pinterest. 
Read Also: Easy Tips to Get Rid of Garlic and Onion Breath – Try Now!
Summary
To make it, one must leave raw garlic in a temperature-controlled environment (135-165 F) for 3-5 weeks to develop a unique flavor and soften it up. 
It is higher in antioxidants and certain micronutrients (iron, for instance) compared to untreated garlic. 
It is known for its potential health benefits. 
It has a very low-calorie content.
It is a good source of fiber, sodium, iron, and vitamin C.

In addition to purchasing a ready-made product, you can try making your own using a rice cooker, crockpot, or fermenter; the aging/cooking period is 3-5 weeks. 
Have you tried making your own black garlic, and what did you use to make it?
If you have any questions about how to use it or how to make it, please also let me know in the comments below.