No Yeast, No Time, No Problem: Easy and Delicious Air Fryer Donut Holes In 15 Minutes!
Are you craving something sweet and delicious but don't have the patience to wait for the dough to rise? Well, my friend, you're in luck because I have the perfect recipe for you! Get ready to indulge in some mouth-watering air fryer donut holes that require no yeast and are super easy to make.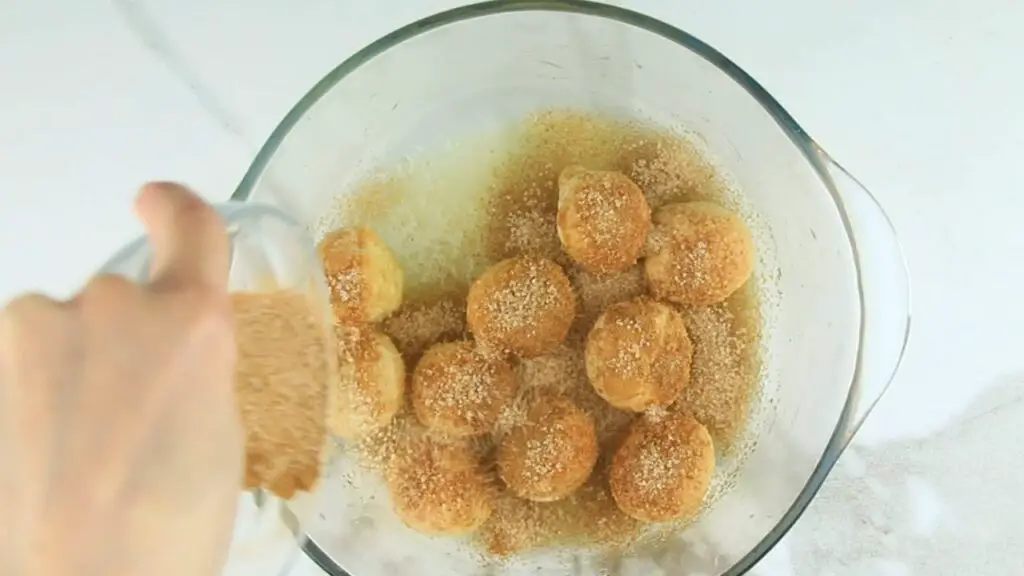 In just a few minutes, you'll have warm, fluffy donut bites coated in butter, cinnamon, and sugar. Plus, if you're feeling a bit adventurous, you can even add a touch of melted chocolate for an extra naughty treat. So, put on your apron, and let's get air-frying!
Why Are They Called Donut Holes?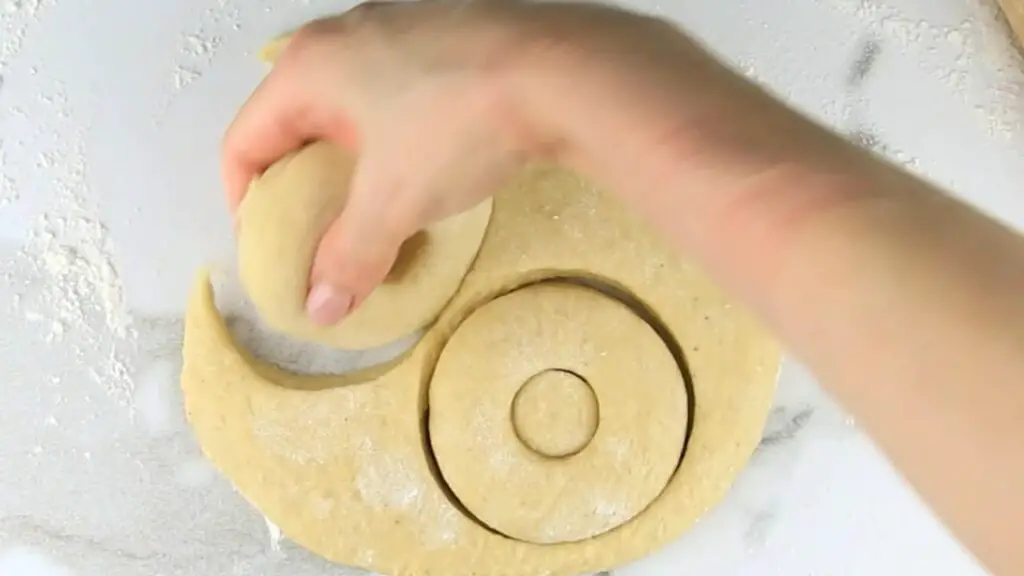 These sweet bites are called donut holes because originally, they were the small, round, ball-shaped pieces of dough that are left over after cutting out the center of the larger ring-shaped doughnut. These small pieces resemble holes, hence the name "donut holes."
They are also sometimes referred to as "doughnut bites" or "munchkins." They are a popular treat for breakfast or dessert and are usually deep-fried, but in this recipe, we are going to air-fry them instead.
Ingredients You Need For Air Fryer Donut Holes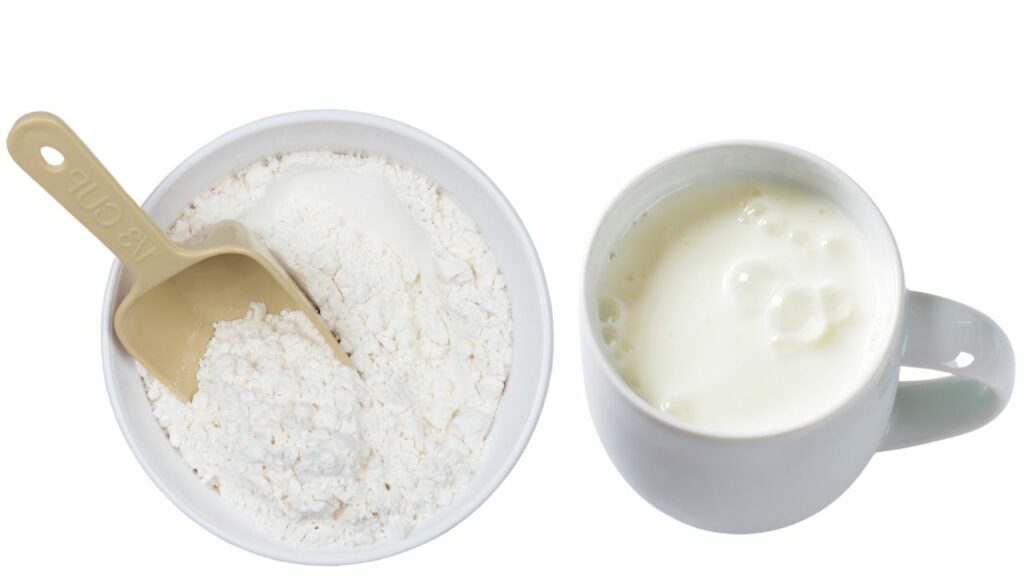 First off, let's start with the flour. I always like to use self-rising flour when I'm making donut holes because it already has the leavening agent in it, so I don't have to add any yeast. It makes my life so much easier!
Next up, we've got sugar. You don't really need to add sugar to the dough as we are going to cover them later with cinnamon sugar anyway, but I find that one tablespoon is just the right amount to help them brown when baking.
Now, let's talk about kefir. I have to admit; I am a big kefir drinker, but I never used kefir in baking recipes until I stumbled upon this recipe. But let me tell you; it's great for this recipe. Using kefir instead of yeast allows for a quicker and easier dough-making process since you don't have to wait for the dough to rise.
If you don't have kefir, you can use full-fat Greek yogurt or sour cream instead, but I highly recommend trying it with kefir. It gives the donut holes a slightly tangy flavor that pairs perfectly with the sweetness of the sugar and cinnamon.
And that's it! Those are the main ingredients for these air fryer donut holes. Of course, you'll also need some cooking oil, butter, sugar, cinnamon, and melted chocolate for the coating, but those are pretty straightforward.
How To Make These No Yeast Air Fryer Donut Holes?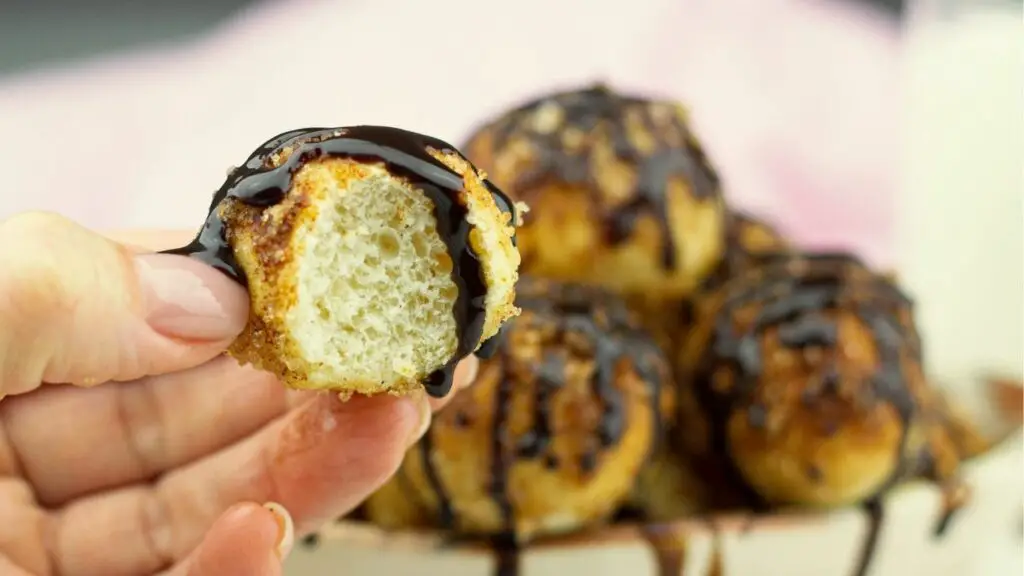 Alright, now it's time to get our hands dirty and start making some delicious air fryer donut holes! I promise you, this recipe is a game-changer and will impress your taste buds like no other. So, let's put on our aprons and get started!
Step 1: Mix together one cup of self-rising flour, one tablespoon of sugar, and one cup of kefir (or substitute with full-fat Greek yogurt or sour cream).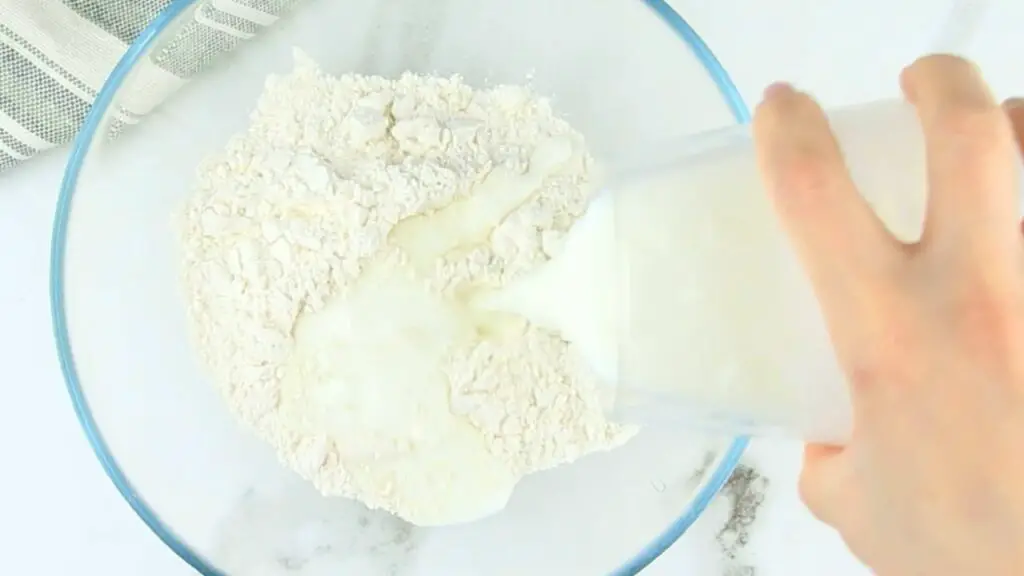 Step 2: Knead the dough for 5 minutes until it becomes smooth and elastic, and shape and form the dough into a ball, then separate it into two pieces.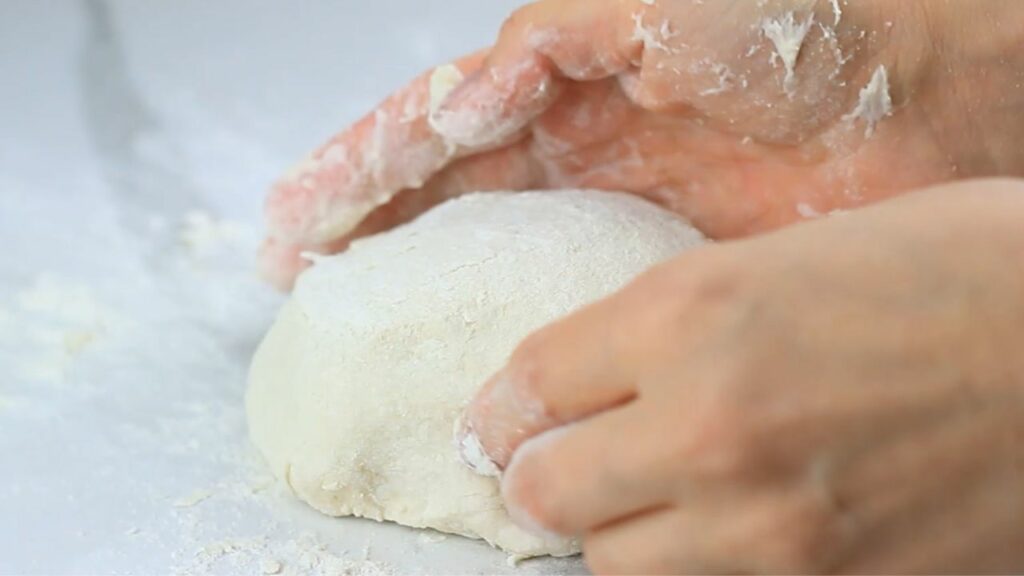 Step 3: Roll each piece into a log, then cut the logs into small bite-size pieces.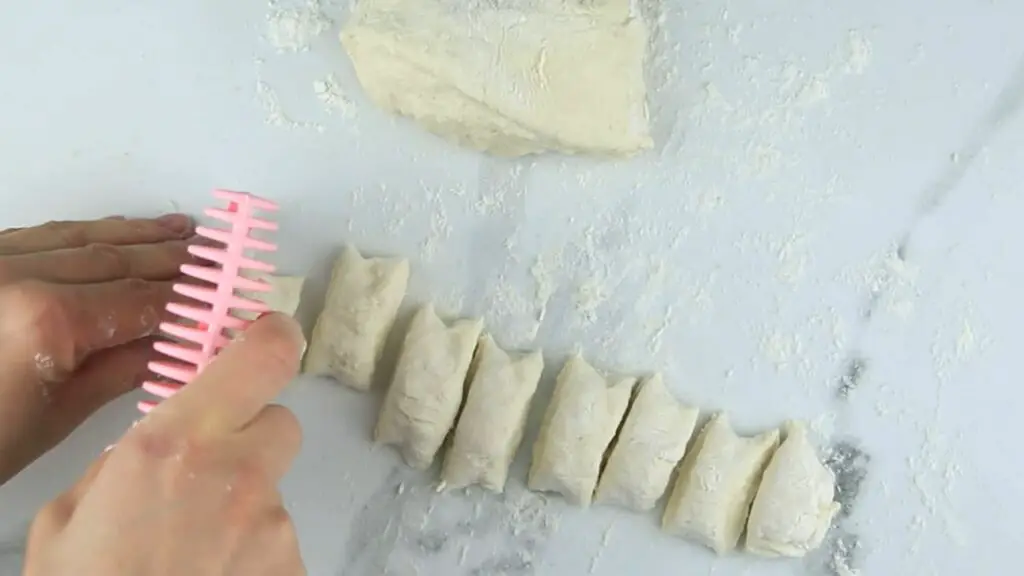 Step 4: Roll all the pieces into balls.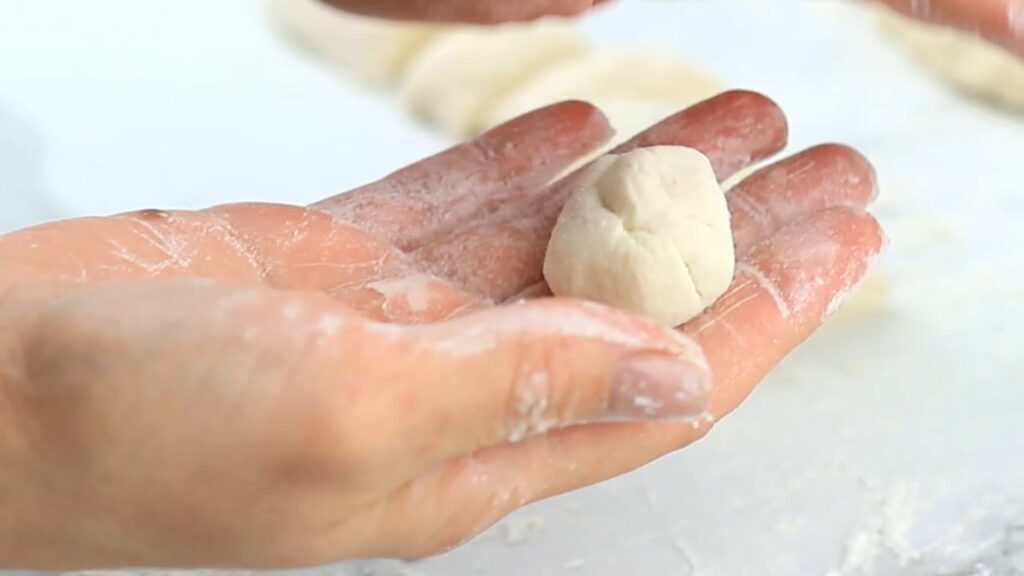 Step 5: Slightly coat the air fryer basket with cooking oil, then place the donut balls in the air fryer basket.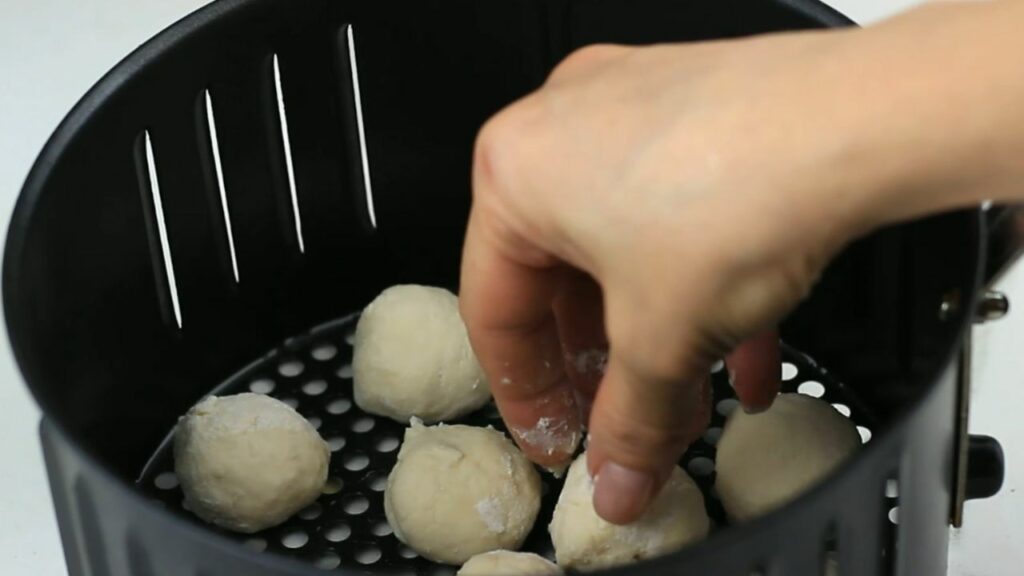 Step 6: Air fry the donut bites at 350°F (180°C) for 5 minutes.
Step 7: Put the donut balls in a bowl and coat them with melted butter, a mix of sugar, and cinnamon.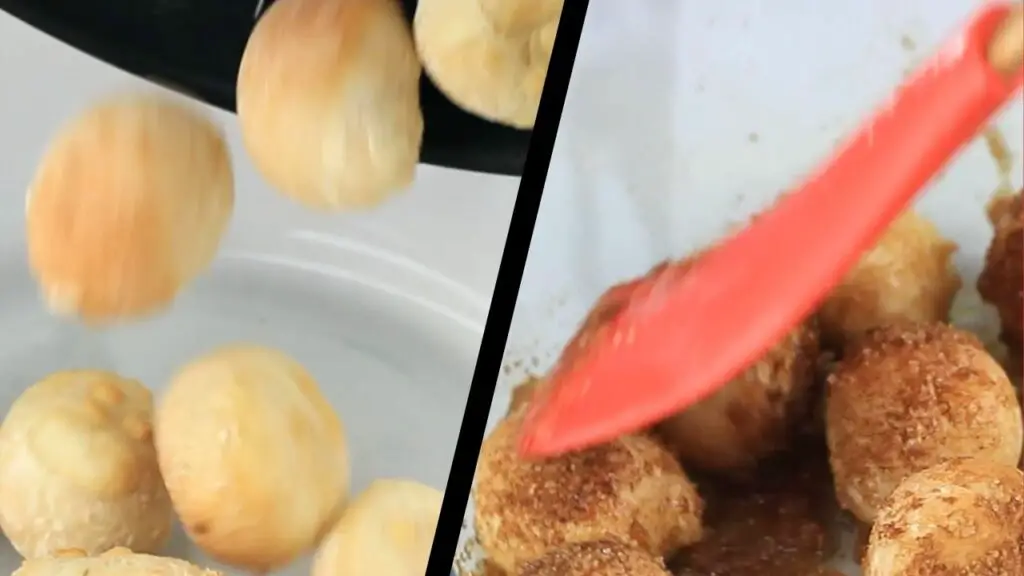 Step 8: Drizzle them with a bit of melted chocolate if you like.
Also, check out the video and recipe tips and tricks below at the end of the recipe card.
Ingredient Substitotuison
Here are some possible ingredient substitutions for this recipe:
Instead of self-rising flour, you can use all-purpose flour with baking powder and salt. To make your own self-rising flour, add 1 1/2 teaspoons of baking powder and 1/4 teaspoon of salt to 1 cup of all-purpose flour.
If you don't have kefir, you can substitute full-fat Greek yogurt, sour cream or sour milk, or maybe even buttermilk, but I have not tested the last one myself for this recipe.
Instead of sugar, you can use honey, maple syrup, or agave nectar. Just note that these will add a slightly different flavor to the recipe.
For a vegan version of this recipe, you can use coconut kefir or plant-based yogurt and substitute the butter with margarine or coconut oil.
You can also add in different flavors or spices to the dough, such as vanilla extract, pumpkin pie spice, or grated citrus zest.
If you don't have cinnamon, you can use nutmeg or allspice instead. You can also experiment with different spice blends like pumpkin pie spice or apple pie spice.
If you don't have chocolate, you can use Nutella or any white chocolate. You can also skip the chocolate and cinnamon altogether and just dust the donut holes with powdered sugar instead.
These are just some ideas but feel free to get creative with your ingredient substitutions and experiment to find the perfect combination for you.
Check Out Also: Best Air Fryer Chocolate Chip Cookies (Soft, Chewy, With Gooey Chocolate)!
Can You Deep Fry These Donuts Instead of Air Frying?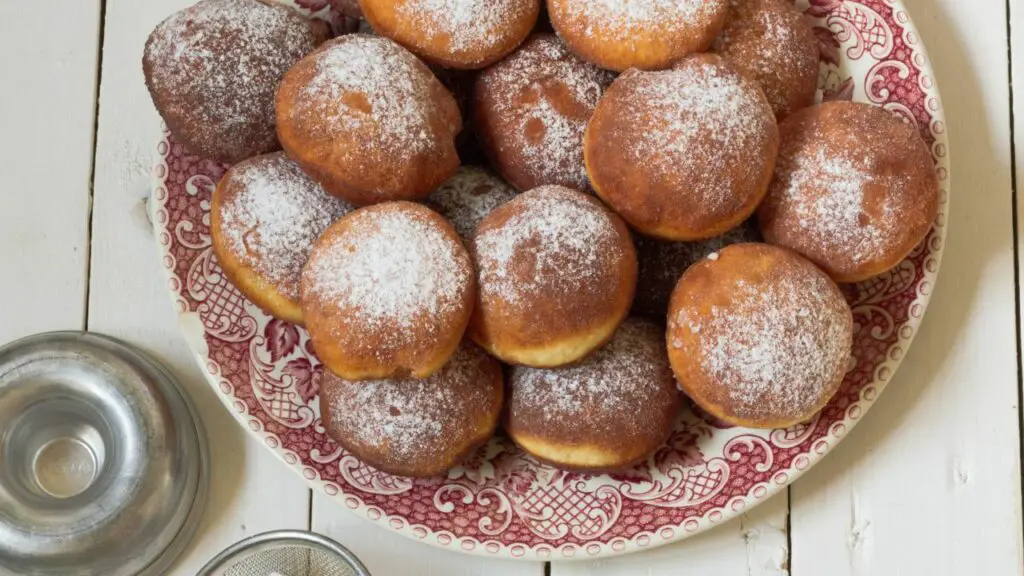 Yes, you can definitely deep fry these donut balls instead of air frying them.
To do so, you would need to heat up a pot of oil until it reaches 375°F (190°C) and then carefully add the donut holes to the hot oil, making sure not to overcrowd the pot. Fry the donuts for about 2-3 minutes or until they are golden brown on all sides. Once done, remove them from the oil using a slotted spoon and transfer them to a paper towel-lined plate to drain off any excess oil.
Keep in mind that deep frying is a bit more challenging and potentially dangerous than air frying, so before you start, check out my latest post here: How To Deep Fry Food At Home – Oil Temperatures And Cooking Times.
How To Store Air Fryer Donut Holes
Storing air fryer donut holes is pretty easy. Once cool, just place them in an airtight container or a ziplock bag and keep them in the fridge for up to 2-3 days. However, I must say that these donut holes are best served fresh and warm straight from the air fryer.
Summary
Thanks for checking out this super easy and delicious air fryer donut hole no yeast recipe. These donut holes are perfect for a quick and satisfying sweet treat that won't take up too much of your time in the kitchen. I hope you give this recipe a try, and let me know what you think in the comments below.
However, if you have more time to spend in the kitchen, then check out this Air Fryer Doughnuts Recipe Here.