The Best Thing Since Sliced Bread: Quick and Easy Air Fryer Banana Bread Recipe!
Jump To Recipe
Are you ready for some seriously scrumptious banana bread? Look no further than your trusty air fryer! Yes, you read that right – the same appliance that crisps up your fries and chicken wings can also bake a delicious loaf of banana bread.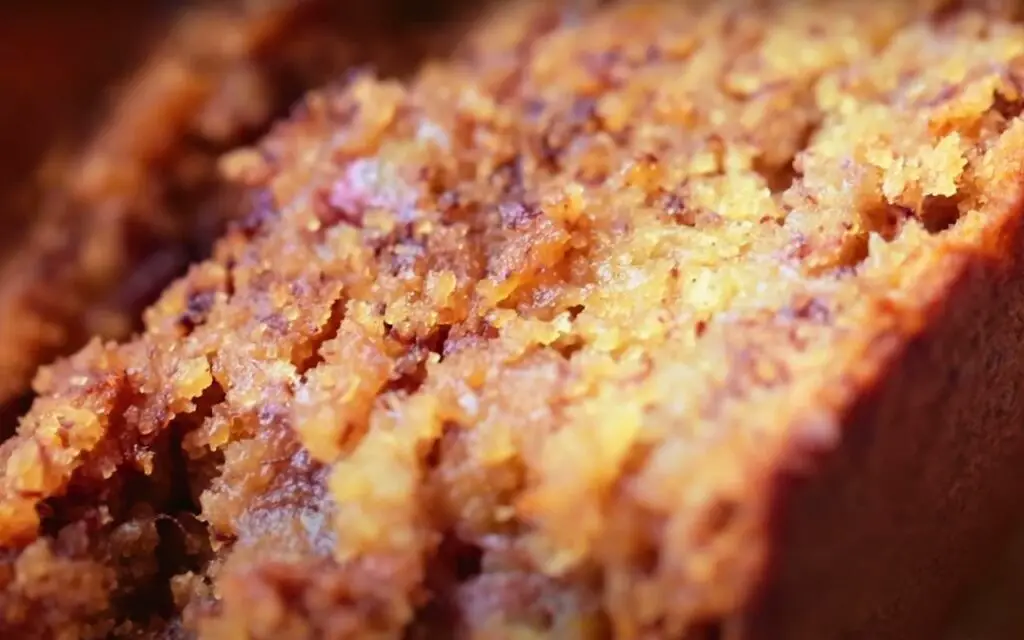 And don't worry; it's not as crazy as it sounds. In fact, using an air fryer for baking banana bread is just as easy (and arguably even more fun) than using a regular oven.
So let's get those brown or almost black bananas off your kitchen counter and turn them into a tasty treat in no time!
Ingredients You'll Need For This Air Fryer Banana Bread Recipe:
Ingredients for the air fryer banana bread are the same as for the oven-baked one, with a few small adjustments to suit the air fryer's cooking style.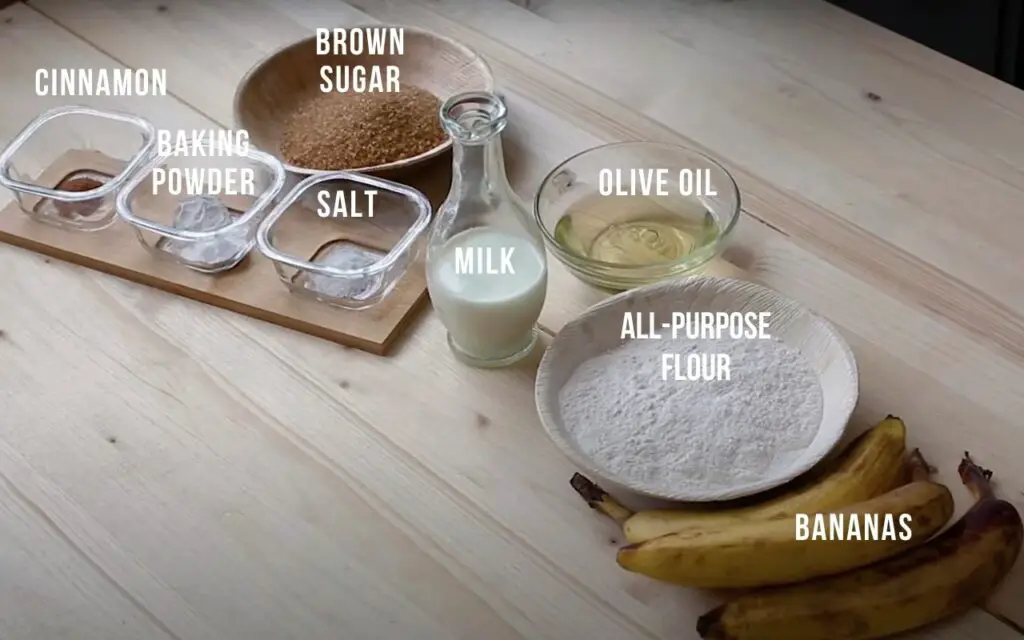 For this recipe, you'll need the following:
3 ripe bananas (the riper, the better!)
1 1/3 cups of all-purpose flour
half a cup of milk
1/4 teaspoon salt
one teaspoon of baking powder
one teaspoon of cinnamon
2/3 cup of brown sugar
And half a cup of olive oil.
With these simple ingredients, you'll be well on your way to creating a delicious and moist air fryer banana bread that also works in a regular oven.
How Long to Bake Banana Bread in Air Fryer?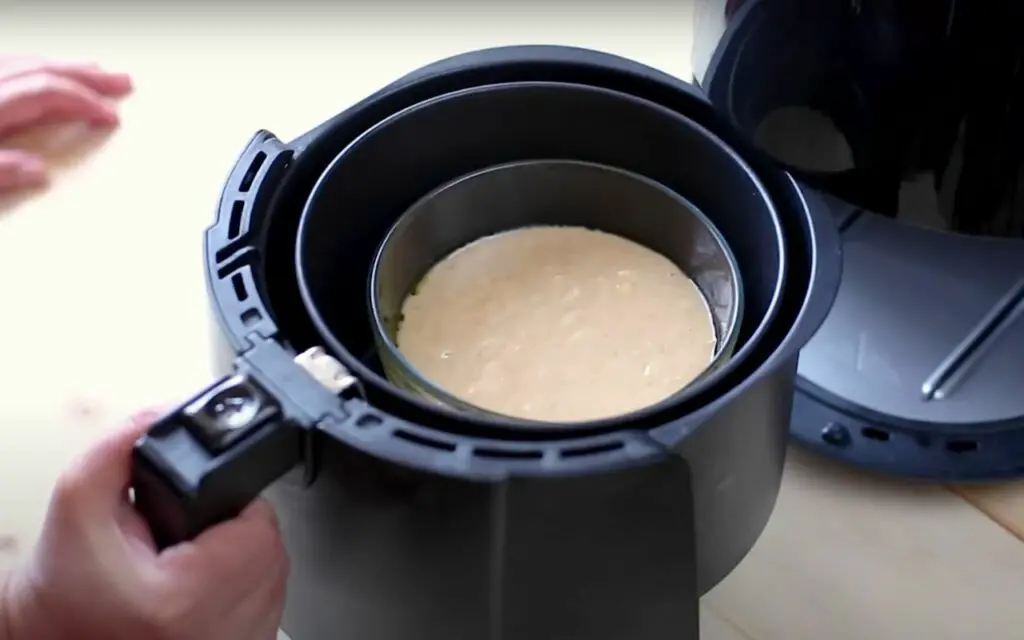 Baking banana bread in an air fryer is not all that different from using a fan-assisted oven.
Think of your air fryer as a tiny, compact oven with a powerful fan that circulates hot air around your food. This creates a crispy exterior and locks in all the delicious flavors inside, just like a fan-assisted oven.
The baking time for banana bread in an air fryer can vary based on the model and size of your appliance and the size and shape of your loaf pan. However, as a general guideline, it takes about 25-35 minutes to bake banana bread in an air fryer. I recommended starting checking your banana bread after about 25 minutes of baking in the air fryer.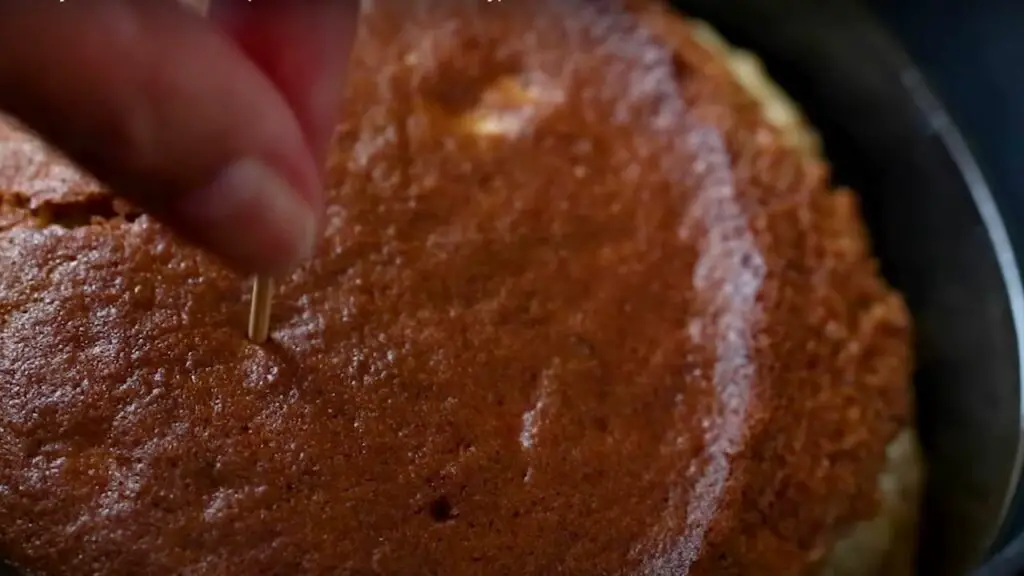 Insert a toothpick into the center of the banana bread, and if it comes out clean, it is done. If not, continue baking in 5-minute increments until fully cooked.
Remember, it's better to check often than to overcook your banana bread in the air fryer!
Here is How To Bake Banana Bread In an Air Fryer: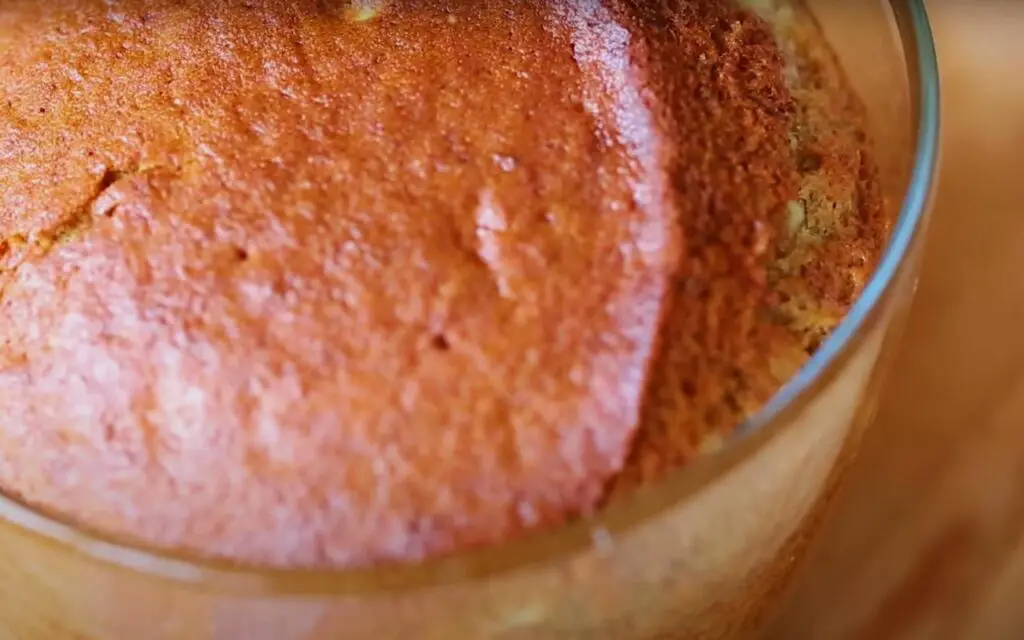 Step 1: Preheat your air fryer to 330°F (165°C). It's like giving your air fryer a warm-up stretch before the big game!
Step 2: In a bowl, mash up 3 ripe bananas. Don't be afraid to get your hands dirty; I find squishing those bananas can oddly satisfying.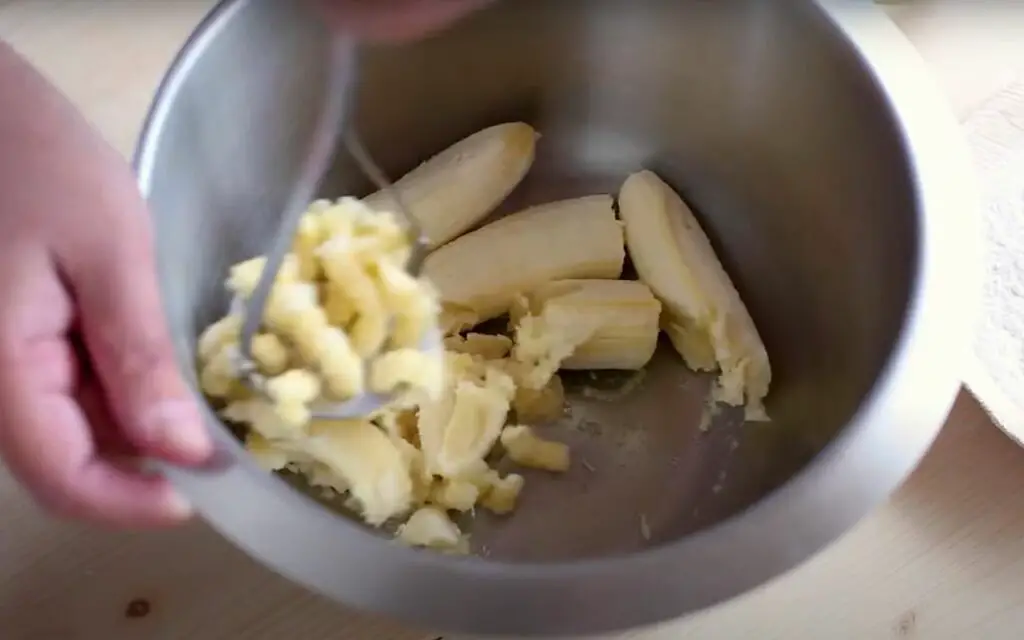 Step 3: Add salt, baking powder, and cinnamon. Mix it all up until it's a smooth and creamy concoction. Yum!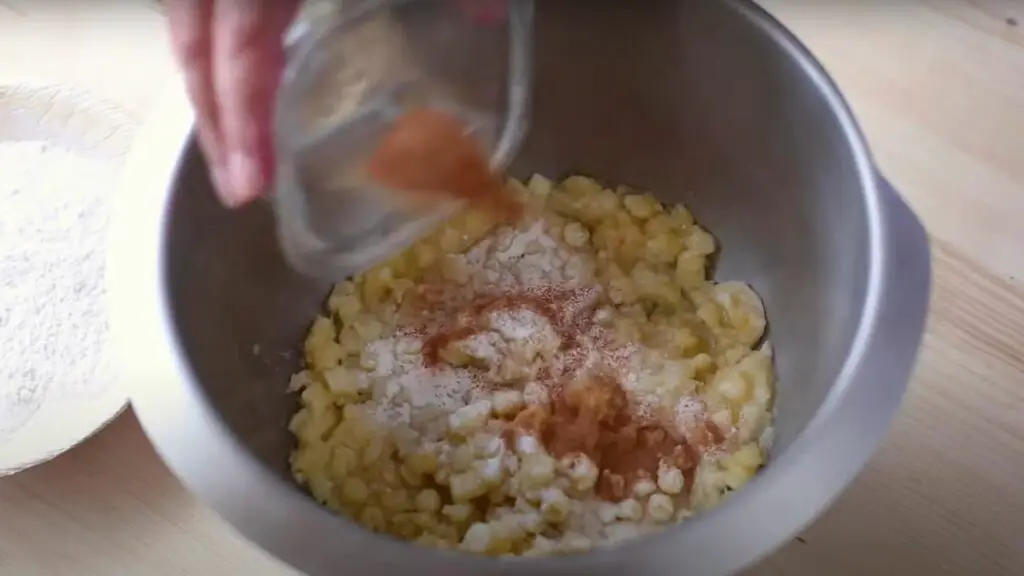 Step 4: Now add the brown sugar and pour in all the milk and olive oil. Get ready to mix it all together really well. It should be a thick and luscious batter, like a good thick milkshake.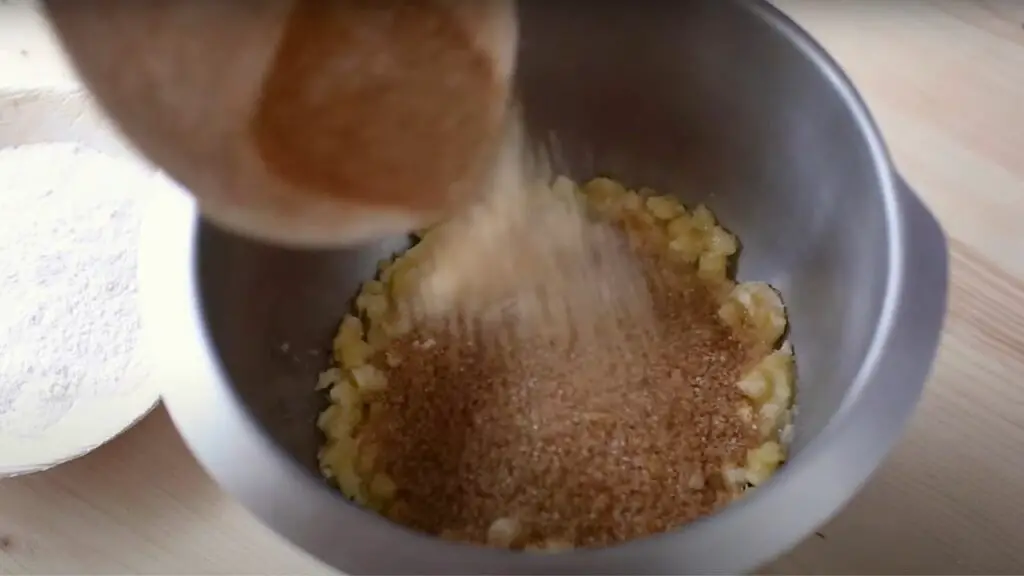 Step 5: Finally, add the self-raising flour and stir until everything is well combined, and then stop, don't over-mix.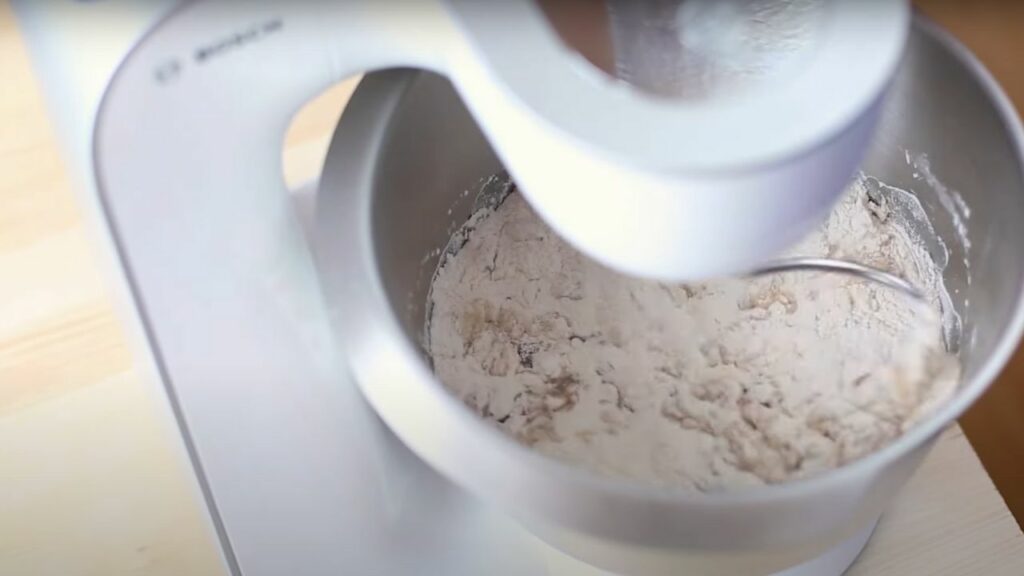 Step 6: Grease your loaf pan and pour the batter into it. If you don't have a suitable loaf pan that fits into your air fryer basket, then use a Pyrex glass bowl as I did.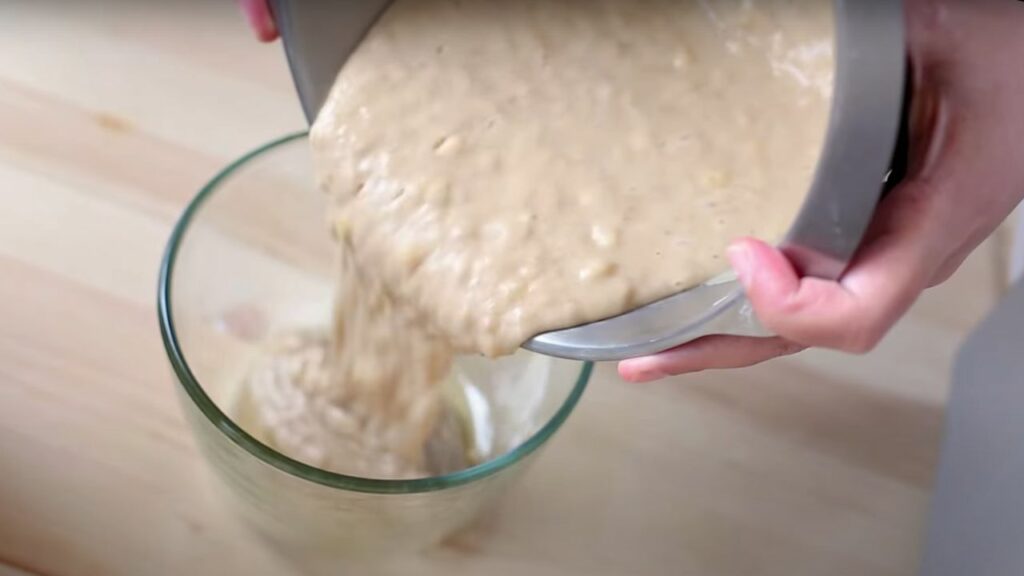 Step 7: Place the pan or bowl in the air fryer basket and let it bake for 30 minutes. Keep an eye on it, and do the toothpick test after about 30 minutes to check if it's ready. The toothpick should come out clean when you insert it into the center of the loaf.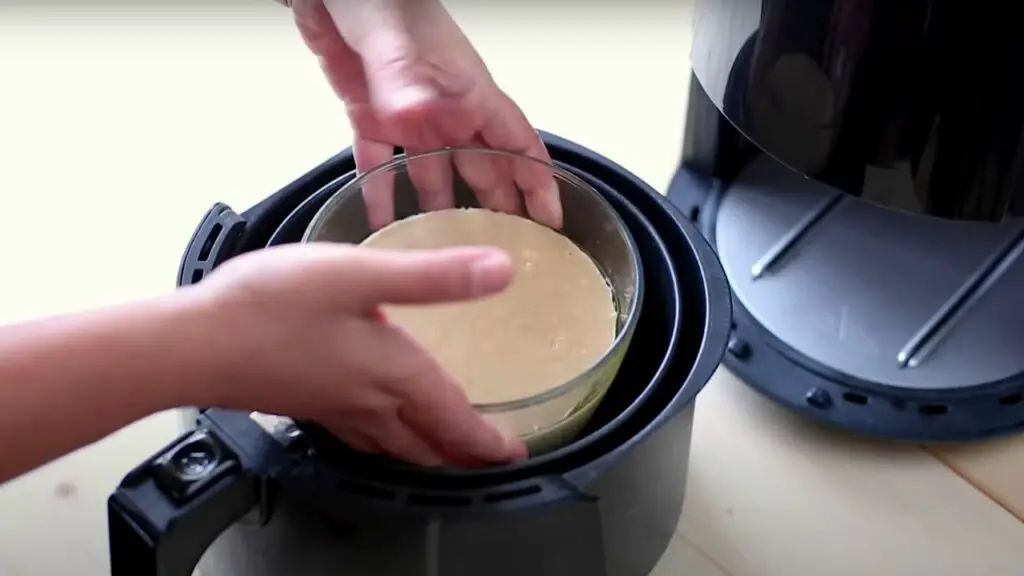 Step 8: Once done, remove it from the air fryer and let it cool for a bit. Slice it up, and serve it warm with a dollop of whipped cream or butter.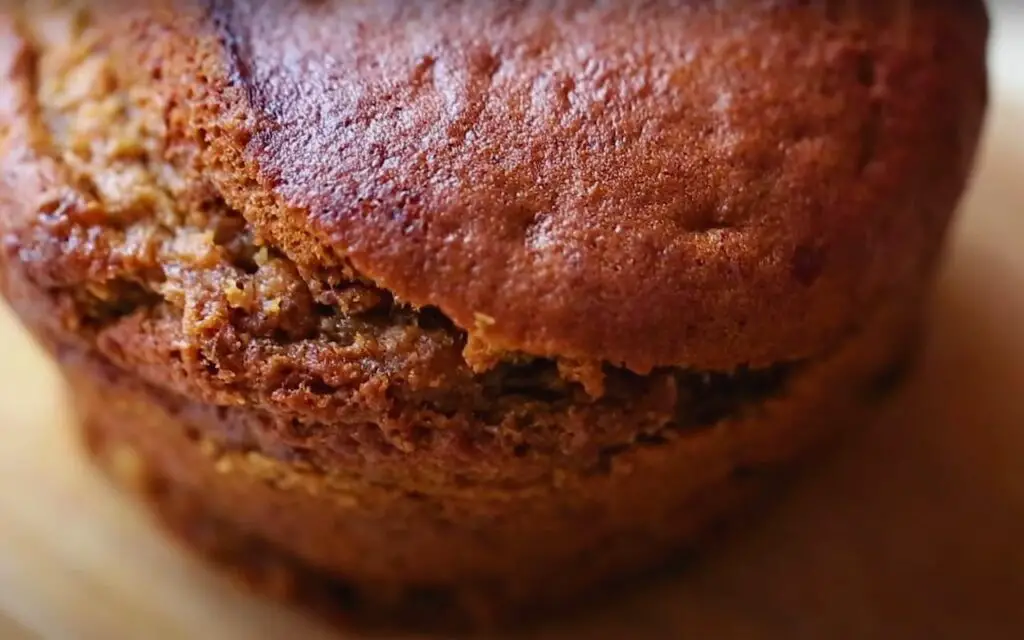 And voila! You've made delicious banana bread in your air fryer. It's so easy and fun; you'll be a pro in no time.
Recipe Tips and Tricks
Here are some tips and FAQs to help you make the perfect air fryer banana bread:
Pan size: To start, it's important to choose the right pan for your air fryer. You'll want to make sure the pan you use fits snugly in your air fryer and doesn't spill over the edges. A straight-edged loaf tin or a 1 liter or 35 oz heat-proof glass bowl should do the trick.
Cooking times: When it comes to cooking times, keep in mind that air fryers can vary in wattage and capacity, so it's best to keep a close eye on your banana bread. I typically start checking mine after 25-30 minutes and make sure to bake it until it passes the toothpick test. This ensures that the bread is fully cooked and not raw in the middle.
Temperature and settings: While you don't need a special setting on your air fryer to make banana bread, it can be helpful to preheat your air fryer before adding your bread. This will ensure that the heat is evenly distributed and that your bread bakes properly.
Storing and freezing: Once your banana bread is cooled, store it in an airtight container at room temperature for up to five days. If you want to freeze it, wrap it tightly in plastic wrap or aluminum foil before freezing. You can freeze the whole loaf or individual slices for up to three months.
Bonus tip: If you want to take your banana bread to the next level, try adding in some chocolate chips or chopped nuts for extra flavor and texture!
Read Also: How To Make Crusty Air Fryer Bread (Only 4 Ingredients).
Banana Bread Problems and Solutions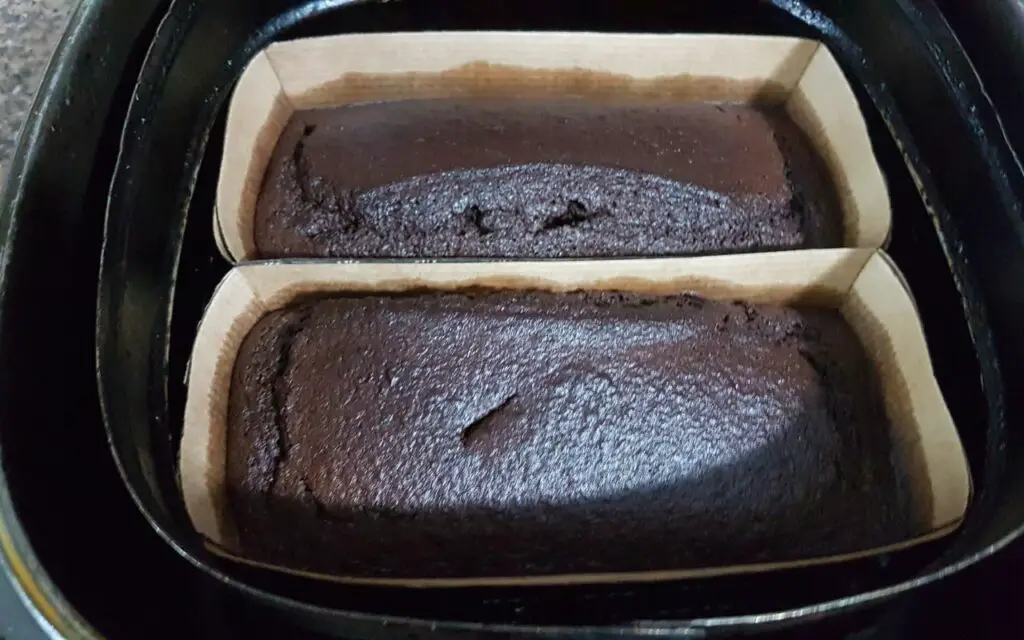 Making a flawless loaf of banana bread can be both an art and a science. It takes some practice to achieve that perfect texture and appearance. If you pull your banana bread out of the air fryer or oven and find it to be too dense, soggy, gummy, or sunken in the middle, don't despair. Unfortunately, once it's overcooked or undercooked, there's not much you can do to fix it.
But don't worry; I have written posts where I cover the most common banana bread problems and troubleshooting.
Check it out here: Why is Your Banana Bread Gummy or Dense (Common Problems and Solution).
In Summary
Congratulations, you've just baked delicious banana bread in your air fryer! Enjoy the sweet aroma that fills your kitchen as you take a bite of your warm, moist, and fluffy banana bread. Whether you prefer it plain or with added flavors like nuts, chocolate chips, or dried fruits, this recipe is the perfect way to use up those overripe bananas and satisfy your sweet tooth.
So, grab a cup of coffee or tea, sit back, and enjoy a slice of your freshly made air fryer banana bread. Don't forget to share some with your friends and family – they'll thank you for it!