Need a little inspiration for gift ideas for bakers? From the fun and quirky to the cool and novelty, here I got all sorts of awesome baking gifts that will make any baking enthusiast very happy.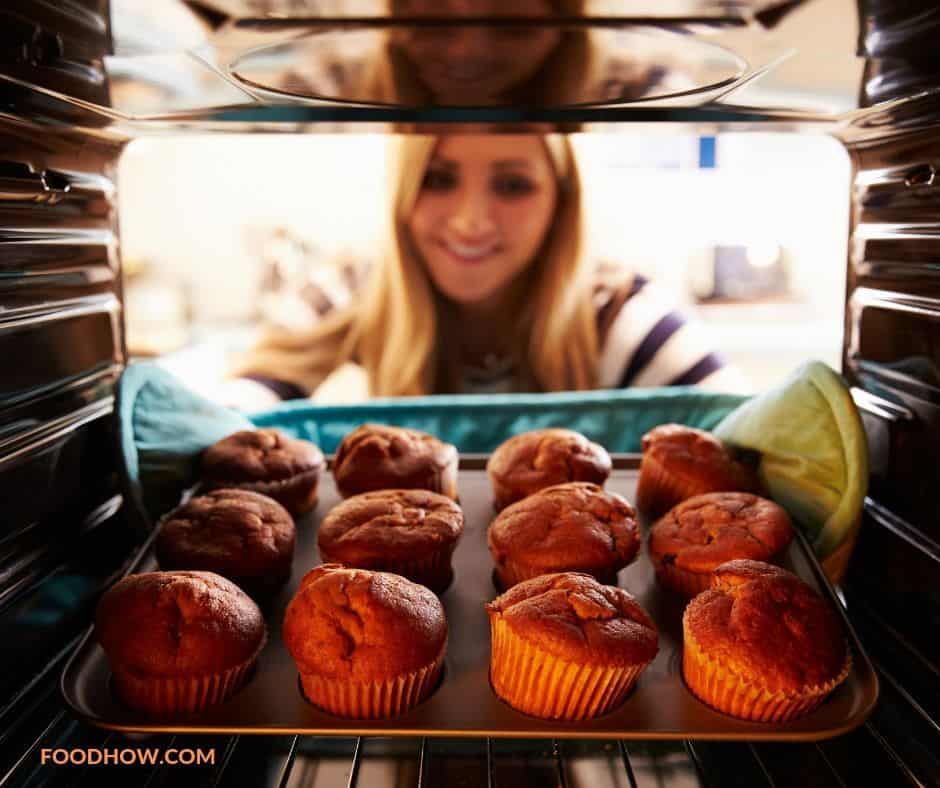 If you haven't baked before, let me tell you something, there are two kinds of people: the ones who don't care much about baking and the ones who absolutely love it!
There seems to be no middle ground. Both home and professional bakers are in a class of their own. These are passionate people, and when it comes to baking supplies, they want it all.
Bakers don't only want to have anything related to their craft: molds, appliances, brushes, and whisks; they probably already have it. This makes bakers some of the hardest people to buy presents.
This is why we decided to put together a list of some of the most exciting, rare, and handy objects the baking world has seen.
If you're a baker yourself, we're sure you'll find these items on a tempting shopping list, so share it with your friends and family; someone right now is going crazy figuring out what to get for your birthday or for Christmas.
Best Gift Ideas For Bakers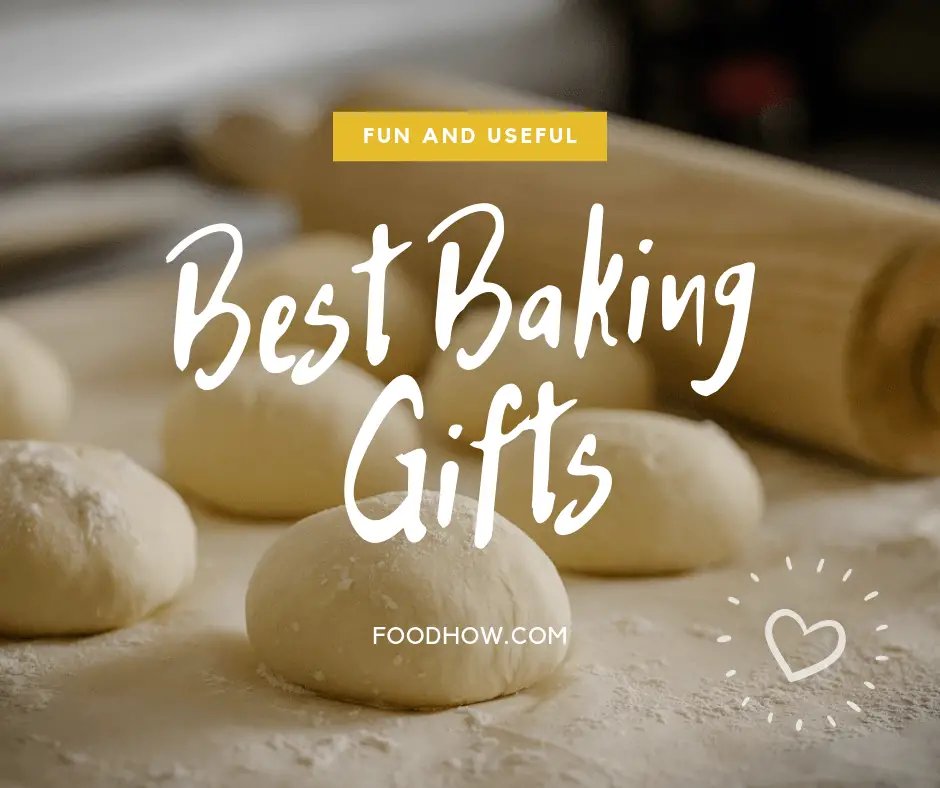 1. Cake Pop Maker – Bring The Fun And Delicious Cake Pops Trend Into Your Kitchen
TAP ON IMAGE TO VIEW PRICE
We've all seen the colorful cake pops; round, two-bite-sized cake balls on a stick. Cake pops are ever-popular, from kids' parties to weddings, to grand openings. The thing is, if you don't have a cake pop maker, you can't make these perfectly shaped cakes unless you carve them from a bigger cake. 
Cake pops are a window of opportunity for the creative baker, not only can they tweak and experiment with the batter, but with the toppings and decoration. This particular appliance makes nine cake balls at a time, and they're an excellent project for pros and newbies alike.
2. Muffin Top Baking Cups – New & Fun Way To Present Your Muffins
TAP ON IMAGE TO VIEW PRICE
Baking is called the mathematics of cooking, and there's a reason; measurements and the right temperatures are the difference between a perfect work of art and a runny mess. Having said that, baking is also the most creative and humorous kitchen discipline. There's room for creativity and acceptance for out-of-the-box presentations.
Show your sense of humor with these lovely muffin top denim molds from Fred and recreate real muffin top bellies for a good laugh, a delicious one, by the way. Use your favorite boxed cake batter or experiment with your best from-scratch muffin recipes.
3. Cake-Sicle Pan – You Know You Needed One
TAP ON IMAGE TO VIEW PRICE
With 17.25 inches in length, and 11.25 inches wide, this nonstick, thick cake-sicle pan is a guaranteed success. There's something familiar about the classic popsicle shape, the Baltic birch wood sticks, and the joy of having a popsicle in your hand on a warm summer day. Now you can make cookies and cake popsicles in minutes.
The possibilities are endless, and you can make eight cake sicles at a time, and each one can be different. The best thing? These won't melt.
4. 10 Potions Cake Pan – Unique Cake Mold For Clever Shape And Size
TAP ON IMAGE TO VIEW PRICE
The downside of baking cakes is that you probably don't make enough of them. A baker might just have dozens or even hundreds of different recipes and not enough time to make them all.
Cakes can feed a bunch of people, but what if everyone could have a different slice? That's where this 8-triangle silicone cake mold becomes handy.
Ten different shapes and sizes at the same time, isn't that something? For us, the regular people, that sounds too ambitious, but ask a baker, eight options are nearly enough!
5. Perlli Nonstick 10-Piece Set Is The Perfect Bakeware
TAP ON IMAGE TO VIEW PRICE
This bakeware set is not just top-notch; it's beautiful too. It is oven-safe with red silicone handles and it is made out of carbon steel, which is one of the best materials for bakeware.
Your favorite baker will get two 10-Inch x 15-Inch Cookie trays, two 9-Inch round molds, a 9-inch square mold, a 2-Piece meatloaf baking pan, a 9-Inch x 13-Inch covered rectangle tray and a 12-Cup muffin pan, and few more other trays.
This is the real deal. Made with carbon steel and with a lovely design, you'll look pretty good with a gift like this.
6. 110pc Ultimate Cake Decorating Supplies Kit – Absolutely Awesome
TAP ON IMAGE TO VIEW PRICE
If you think a 100-piece cake decoration set is enough, you are wrong. That's why we recommend you this 110-piece set full of goodies, from cake levelers to side scrapers. You know you need a fondant smoother, and no kitchen is complete without decorating pens, silicone cupcake molds, and Russian piping nozzles. 
Decorating a cake is pure art, and the more tools you have, the more creative you can be, so let your imagination fly. This set is suitable for all skill levels, and really, it has it all. 
7. Super Useful Pancake Cupcake Batter Dispenser Tool
TAP ON IMAGE TO VIEW PRICE
You didn't know you need this, but you do! The pancake batter dispenser will let you make perfect, uniform pancakes every time. Because speed is the most important thing when your family is impatiently waiting for breakfast. This squeezable batter dispenser won't leak, won't break, and won't fail.
This hand-powered appliance is great for businesses too and can be used for many doughs and batters. Make cupcakes efficiently, even cookies and brownies.
Bakers are measurement freaks, so you know they'll love this handy dispenser.
8. Smiley Face Pancake Pan – Fun 7 Emoji Mini Flapjack And Pancake Maker
TAP ON IMAGE TO VIEW PRICE
Emojis are a new language, it's the only communication form millennials actually use, but we're sure you're getting very fluent in it too. Before emojis, we just had smiley faces, which were the same thing, but less expressive.
The thing is, emoji pancakes are destined to be the standard; in the future, your food won't be food unless it has bright eyes and a wide grin. Get a head start with this fun smiley face pancake pan and make breakfast fun again.
This pan is made from die-cast aluminum and has a double layer of nonstick coating, so it's a pretty good buy.
9. Dash Mixer – Top Of Every Baker's Wishlist
TAP ON IMAGE TO VIEW PRICE
A stand mixer is a holy grail for bakers; of course, you can spend several hundred dollars on a fancy one, but the reality is that there are many stand mixers that get the work done for less.
The Dash Stand Mixer works on six speeds and is easy to carry around (it weighs less than 5 lbs.) It has a beautiful retro design, so this piece will look great in your friend's kitchen. It can be used to make a meringue, dough, dressings, frosting, and more.
 This baby has a one-year warranty, so go for it. 
10. The Ultimate Bread Maker – Make Quality Fresh Bread The Easy Way
TAP ON IMAGE TO VIEW PRICE
Now, this is something, a 1500-Watt bread maker with automatic fruit and nut dispenser and up to a 2.2-pound loaf capacity. You can call this Big Momma. It bakes bread in under an hour and has a dozen different settings.
This appliance looks good too and is more versatile than you think. You can make a different type of bread every day until you run out of ideas; this bread maker has your back.
This appliance is programmable and has a large enough LCD display too. This gift will make someone very happy, that's for sure. 
Or get 'The Master Baker,' the most expensive bread maker there is!
11. 9 Inch Bread Banneton Proofing Basket
TAP ON IMAGE TO VIEW PRICE
When people get into making bread, they usually end up reclaiming old, ancestral techniques. Bread, after all, has been around for thousands of years. Ask your baker friend about his sourdough, and you'll wish you didn't mention it, it turns out it's a big deal!
So, when we came across this bread-making basket, we knew it would catch an eye or two. It's made with natural rattan cane; it's well-made and sturdy. This is completely food-safe and will work for a wide variety of bread doughs. This one's a keeper.
12. Cre8tivePick Cute Bear Apron For Adult & Child
TAP ON IMAGE TO VIEW PRICE
Matching aprons! There, we said it. Do you need to hear more? Well, these heat-resistant, machine-washable, front pocket aprons are simply lovely. They come with a matching oven mitt and a potholder.
The small apron fits kids between 3 and 5 ad has adjustable straps. The adult version is one size fits all. Any way you want to see it, cooking with these is more fun, and it's a great way to make the small ones help out!
They'll even add adult and child cotton chef hats to your order. Let's get cookin'.
13. The Baking Bible – Most Comprehensive Baking Book Ever
TAP ON IMAGE TO VIEW PRICE
The hardcover of The Baking Bible is one of the finest presents you can give, receive, or give yourself. The best recipe compilation for cakes, pies, tarts, cookies, candies, pastries, and bread the world has ever seen.
Rose Levy Beranbaum is a best-seller author and has quite a respectable reputation in the world of cooking. Published in 2014, this book is still edgy and will be on the top shelves for a long time.
14. Must-Have Very Useful Magnetic Kitchen Conversion Chart
TAP ON IMAGE TO VIEW PRICE
How many teaspoons are in an ounce? How many grams of cocoa powder are there in a cup? Fear not, you'll soon have all the answers, right there, on your fridge's door.
This conversion chart will be the most cherished object in any baking lover's home. Did you know an ounce of Cheddar cheese has 115 calories? You'll do now, because this chart has some of the most useful information for any cook, from calories to measurement conversions, from oven temperatures to ingredient substitutes. This is geeky stuff, and you know you gotta have it.
16. Super-Cute Bird Measuring Cups
TAP ON IMAGE TO VIEW PRICE
Measuring ingredients has never been so tweet! Featuring four ceramic mugs that will look cute stacked on the counter when not in use.
17. Beautiful Rainbow Baking Cups For Baking Your Cupcakes Into
TAP ON IMAGE TO VIEW PRICE
Gone are the days of boring white cupcake liners. Instead, use these gorgeous rainbow baking cups and mix and match icing colors for even more fun. Pro tip: double up on the liners per cupcake to keep colors vibrant after baking.
18. Adorable Minnie Mouse Spatulas
TAP ON IMAGE TO VIEW PRICE
Bring home the wonders of Wald Disney World home to your kitchen with these adorable Minnie Mouse spatulas. Outfitted with polka dots and Minnie's faces, they will surely bring a smile to your face.
19. Trick Your Stand Mixer Out With Gorgeous Decals
TAP ON IMAGE TO VIEW PRICE
Let your personality shine with these decals that come in a variety of styles! These easy-to-apply decals affix right to your mixer and remove without residue, making it easy to change up your design as often as you wish.
20. Keep Your Paws Safe With Cat Paw Mittens
TAP ON IMAGE TO VIEW PRICE
A set of two cat paw mittens is the purrfect tool for getting your baking trays out without a scratch.
21. Roll Out Your Cookies In Style With A Floral Engraved Rolling Pin
TAP ON IMAGE TO VIEW PRICE
No need to decorate! Just roll out sugar cookies, pie crusts, sables, and more with an embossed rolling pin. This one features a beautiful organic pattern that adds a touch of beauty and fun to your baking.
22. Cut Out Cookies With These Trendy Cookie Cutters
TAP ON IMAGE TO VIEW PRICE
These plunger-style cookie cutters make cutting, imprinting, and releasing easy! A set includes four charming designs: a crown, a dinosaur, a French bulldog, and a unicorn. As a bonus, the imprint requires no decorating after they're baked.
23. Pipe Flowers Without Professional Skill With These Piping Tips
TAP ON IMAGE TO VIEW PRICE
Just add to a piping bag and pipe! The unique cut-outs of the piping tips make fully formed flowers with each squeeze. Decorate cakes and cupcakes with perfect flowers each and every time!
24. Get Every Last Morsel From Your Whisk With This Tool
TAP ON IMAGE TO VIEW PRICE
Add the whisk scraper to any size whisk, then whisk your batter. Slide the scraper off, and voila, all the batter goes straight into the bowl to make sure every last drop goes into the mix. But let's be real, we're really only using it so we can lick the batter without getting it all over our face.
25. Finally, Cut Your Creations With This Samurai Cake Knife
TAP ON IMAGE TO VIEW PRICE
Live out all your samurai fantasies with this plastic katana sword, best used for amateur slicing. This knife cuts stealthily and silently, helping you serve your desserts like a warrior. 
Related article: Did you know that air fryers are also great for baking?
In Conclusion
Baking gifts are a great way to show someone you care about them and honor their passion. With so many fun and unique options, there is something for everyone. From hilarious aprons to cute cookie cutters, there's bound to be the perfect gift for any baker in your life. Not only will it make them happy, but it'll also remind them that you think of them whenever they are creating something special in the kitchen.
Do you have any more cool, useful, funky, and fun baking gits in mind that would fit well in this list? Let me know in the comment below.