Cake mixes are easy to make, and not much can go wrong with them when baked. Nevertheless, most out-of-box cake mixes are very basic and will probably not win you and culinary awards. 
There are many tutorials out there that teach how you can make your cake mix taste better; however, when we are baking a cake, its success depends not only on its good taste but also on its appearance.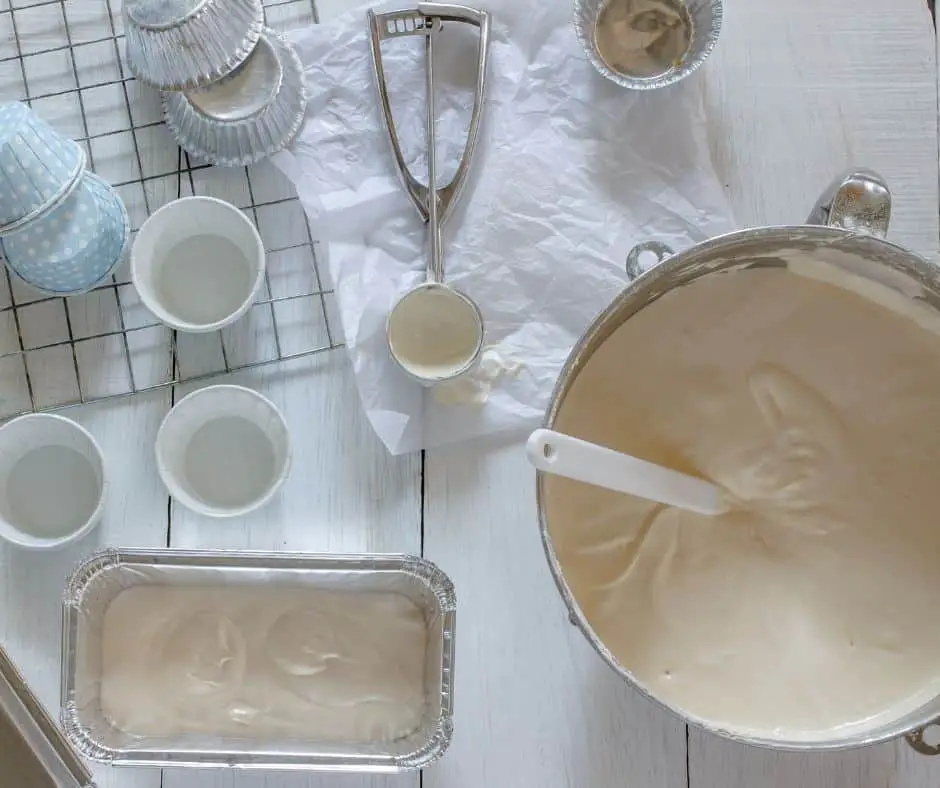 Whether it is just a fun baking project for yourself or you are making someone a birthday cake, color, in particular, affects peoples' perceptions of the quality of food.
While jazzing up your cake mix, most cooks still stick to artificial store-bought food coloring, which can be found in the same aisle in most supermarkets as the cake mix.
These liquid food colorings are inexpensive, easy to use, and only a tiny drop can create rich, vibrant color and produce a stunning-looking rainbow cake.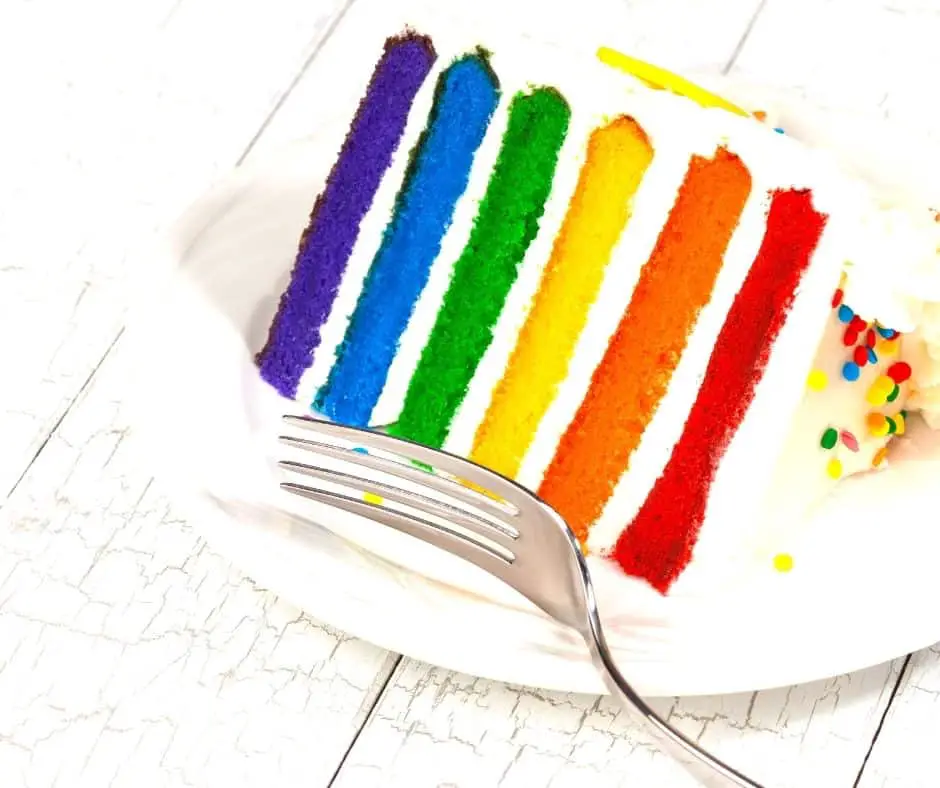 Unfortunately, these artificial liquid food colorings are usually made out of the synthetic dye with petroleum-based chemicals in water. Many food dyes that are allowed by law are identified with the abbreviations from E100 to E199, which we frequently cited on the labels. 
Although all artificial food colorings have gone through toxicity testing and are considered safe to consume and FDA-certified, many people still may like to use more natural options.
So, suppose you do not like the idea of using synthetic substances or those which are chemically treated. In that case, you can find many other, more natural, plant-based food colorings to add some creative tones and shades to your cakes or any other baked goods.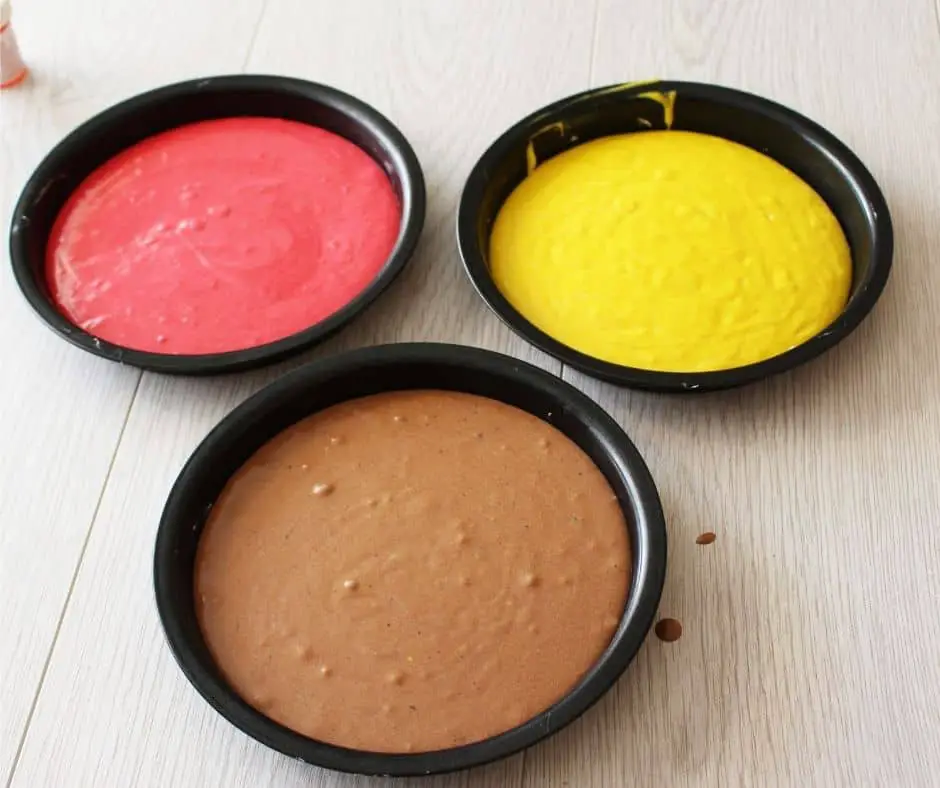 Even tho the final result may not be as intense as using synthetic food dyes, the results can still be pretty amazing. 
Of course, some brands are now selling natural food colorings which I have also added in the article; but if you want to go full DIY, then check out these natural examples below.
Although natural plant-based colors are so much healthier for your baking recipes, unfortunately, they are not as stable as syntactic ones. Factors like pH level, solubility, oxygen, and temperature can all affect and minimize the vividness of the color to the point of complete deterioration.
So, before experimenting with natural food colors, check out how to preserve the color of baked goods with vitamin C (ascorbic acid) so you could still get the intensity of colors even with plant-based alternatives.
How To Make Golden Yellow Cake Mix Without Food Coloring?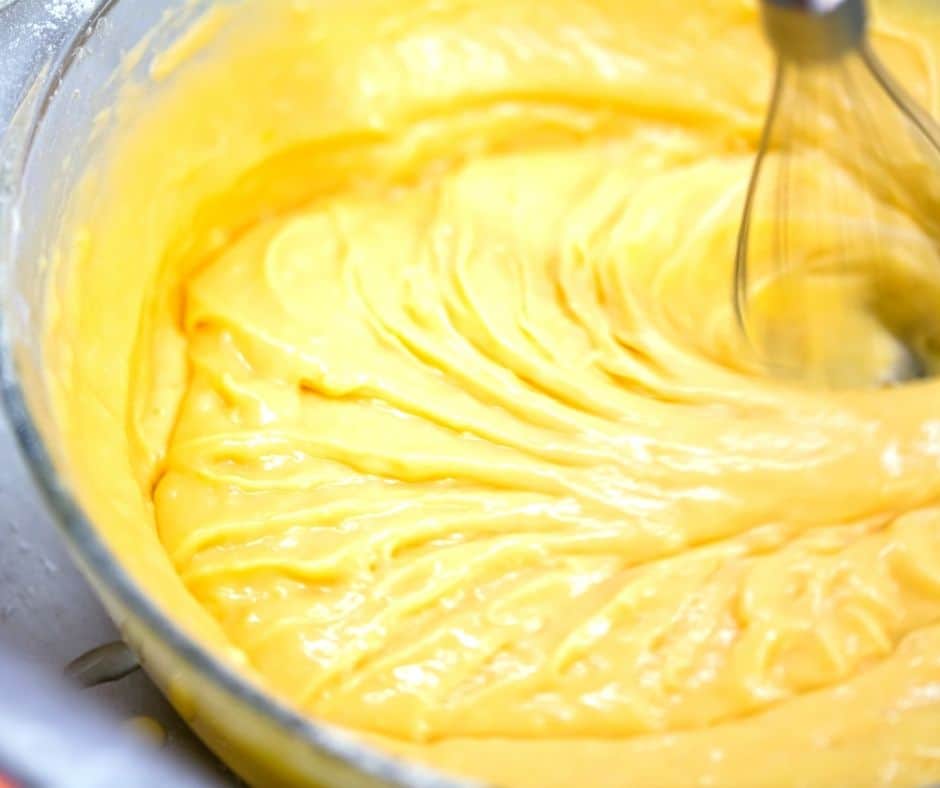 Saffron is a spice that originates from a flower called Crocus sativus, a plant of the Iridaceae family. The intense characteristic color of the spice is due to two carotenoids, crocetin, and crocin, the latter consisting of a molecule of crocetin linked at both ends to molecules of gentiobiose, a particular type of sugar.
Thanks to the presence of this sugar, the pigment, normally soluble only in oils, becomes soluble in water and can impart the characteristic and intense yellow color to foods.
The coloring power of crocin is remarkable, so much so that it can give a noticeable tint even in extremely low concentrations.
The use of saffron, given its strong coloring power even in low doses, will not affect the cake's final flavor but gives it a rather sweet and slightly floral taste. It is perfect for coloring cakes and other desserts.
Using

 Saffron For Coloring
Powdered saffron is perhaps the cheapest and easiest way to add a sunny earthy tone to the cake mix. However, using saffron threads will give you a much better color and aroma.
Also, powdered saffron may often contain paprika and other herbs that are probably not the best fit for cake recipes.
TAP ON IMAGE TO VIEW PRICE
Although there are different methods for preparing saffron, the easiest way is to grind saffron threads into a fine powder with sugar. Doing so will release the most vivid yellow color to make any baked goods look very indulgent.
For one box of cake mix, use a pinch of saffron (about 20 threads) and one teaspoon of sugar.
Place both ingredients in mortar and pestle and gently grind the threads into a fine powder. Saffron threads are quite delicate, so it is very easy to grind them.
Now you can add the powder directly to your cake mix, or you can mix it with a bit of water and then add it to the recipe. Mix the batter well till it has an even unformed color.
Follow the baking instruction of you particular cake mix.
Although saffron is a great option to give your cake a lovely yellow color, the only downside of using it is that it is really costly. Saffron is considered one of the most expensive spices in the world. But don't worry, there are a few other great options to would give you equally good results.
Using

 

Turmeric To Colour Your Cake Mix
Turmeric is the perfect natural yellow food dye for your cake recipes.
Turmeric root is a great addition to your diet and it is not only a powerful antioxidant with great anti-inflammatory action. It also has a bright yellow or even slightly orangey color.
This lovely color is due to flavonoids called curcumin. Turmeric is a natural, non-toxic dye for fabrics, wood, paper, medicinal ointments, cakes, and many other food items. 
TAP ON IMAGE TO VIEW PRICE
The easiest way to get a rich yellow color, add 1 tbsp of turmeric powder to the dry ingredients when making your cake.
If you want to make a dye out of raw turmeric root:
Grate one thumb-size washed root 

with a cheese grater.

Place the 

grated turmeric and 

1/2 cup water in a saucepan, bring to a boil, and reduce by half.

Drain out the liquid with the cheesecloth and add it to your cake mix.
Be warned! Dealing with the fresh turmeric root will color your fingers and everything it touches.
Natural Yellow Food Colouring With Pineapple Pulp
Another way to get a beautiful yellow cake is to use pineapple.
Take about 1/3 of the fresh pineapple.
After blending, sieving, and reducing in a saucepan, now pineapple pulp can be used as a coloring agent.
However, there will be a sugar increase from the pineapple in the final product and a persistent pineapple aroma. Satisfaction, therefore, strictly depends on the type of cake to be prepared.
Alternatively, yellow goldenberry powder is also a great and easy way to bring on the golden yellow color and add some creative coloring to your baked good.
All these coloring methods above can be combined to achieve slightly different yellowish color variations, tastes, and aroma.
How To Make Your Cake Green Without Food Coloring?
Using spinach or chard leaves is an excellent way to color many food items green. However, for the cake mix, I would recommend using matcha green tea powder instead.
Using

 Macha 

Powder As Natural Green Food Coloring Dye
Whether it is a sponge or loaf cake, powdered matcha tea is the most suitable for adding to the mix. It is easily integrated with other powders and gives a delicate flavor to the bouquet of aromas in a cake.
Matcha powder will give your cake a unique earthy flavor. However, if used too much, it can have a bitter aftertaste. But, good quality cooking matcha like the one below do always have a sweet finish.
TAP ON IMAGE TO VIEW PRICE
Add 1-2 tbsp of matcha tea powder to other dry ingredients.
Mix well till evenly incorporated.
It is essential to consider that the addition of matcha tea involves the presence of caffeine in the finished product.

Other alternatives are pureed kiwifruit or green mint syrup.
How To Dye Cake Batter Red?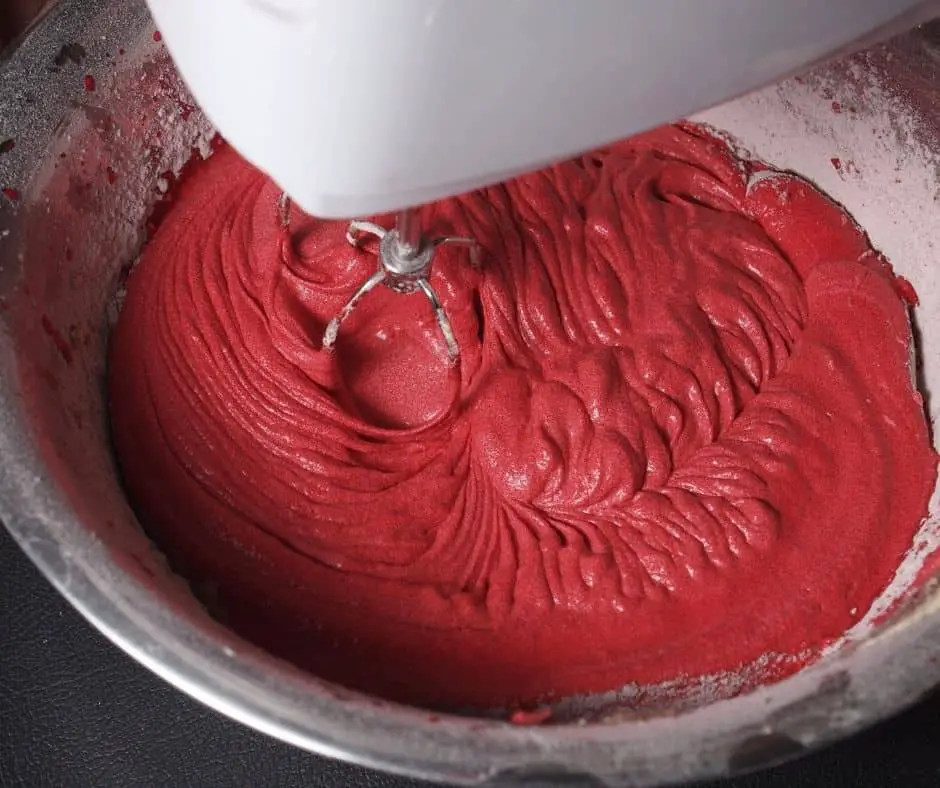 Use berries like strawberries, cranberries, or cherries. These berries are rich in anthocyanins. A group of flavonoids is prevalent in the plant kingdom and gives the characteristic red color.
Suppose you want to color your cake red. In that case, you can blend about one cup of strawberries, cranberries, or cherries, filter, and reduce over low heat in a saucepan.
If you have a juicer, juice one cup of fruit and add the juice directly to your cake mix. When doing that, reduce the overall liquid content accordingly. As you don't want the cake batter to be too runny and may result in an overly dense or gummy cake.
Using Freeze-Dried Fruit
Freeze-dried red fruit is also a great option to color your cake mix red.
TAP ON IMAGE TO VIEW PRICE
Put half a cup of dried fruit into a blender or a food processor and pulverize into a fine powder.
You can add the powder directly to your cake mix. Or, to get it to mix better, you can add about 3-5 tablespoons of water to your powder until it becomes a liquid so that all the powder is dissolved.
Add the liquid to the cake mix.
How To Make Pink Cake Without Food Coloring?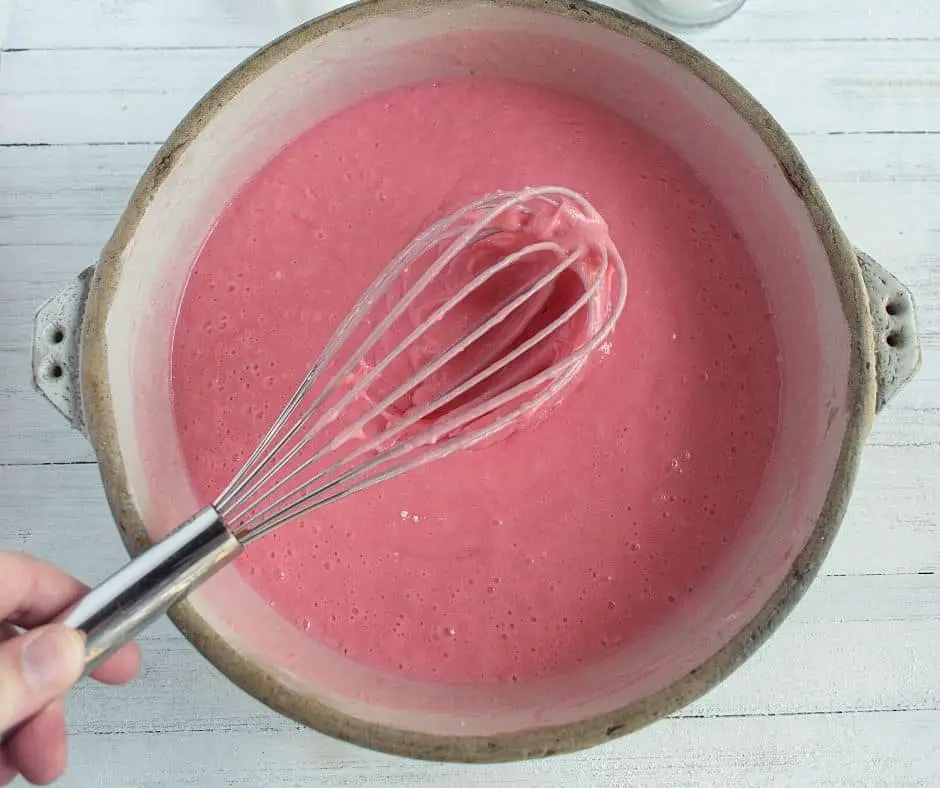 To color something pink or fuchsia, you can use beetroot juice, powder, puree, or even beetroot cooking water.
TAP ON IMAGE TO VIEW PRICE
Using Beetroot To Color Your Cake Mix
Take one large or two medium-sized peeled beetroot.
Put on gloves and start grating it; the goal is to get the smallest pieces possible.
Now, place cheesecloth on a bowl and place the beetroot flakes inside.
Wet the beetroot pieces with a tablespoon of water and close the tea towel.
Squeeze the cheesecloth vigorously and continue until the last drop of red juice has come out.
Add the juice to your cake mix.
If you have a juicer, then, of course, you can use that instead.
Important!!! When using beetroot to color your cokes, check out these instructions here: How To Preserve The Natural Color Of Baked Goods With Vitamin C?

Also, you can buy ready-made beetroot juice or beetroot powder from most supermarkets.

Note: When adding juice to your cake mix, always adjust the amount of liquid recommended by the instructions on the box.
How To Achieve Purple Looking Cake Naturally?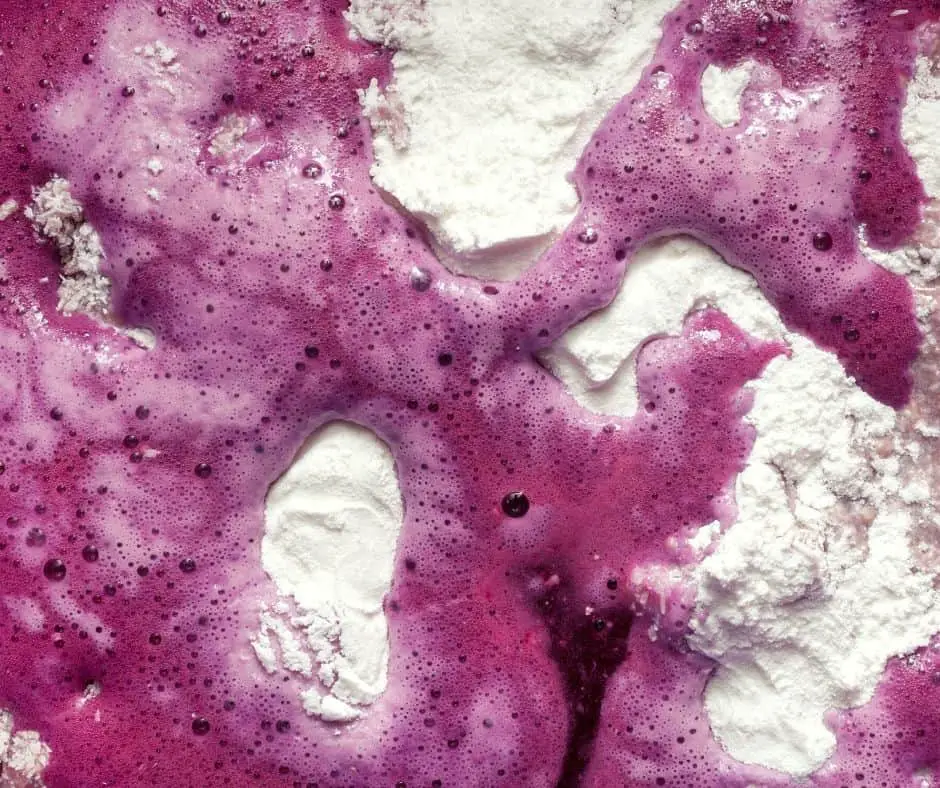 One of the great ways to achieve natural purple food color is with red cabbage juice.
To make a purple food dye, take 1/3 of red cabbage. 
Slice it up and boil for 10-15 minutes.
Strain out the cabbage, and keep simmering the liquid till it reduces to thick and syrupy. Now you have an intensely purple syrup.
Add it to your cake mix till you get the desired color.
TAP ON IMAGE TO VIEW PRICE
Alternatively, you can use red cabbage powder like the one above or just blend or juice some red cabbage, strain it, and add some lemon juice to make it fuchsia in color.
You Can Also Use Berries
To achieve a purple color, you can also use one cup of blackberries, blueberries, raspberries, strawberries, or cranberries on their own or mixed together.

Use the same method as described above with the red berries. Or, if you are using freeze-dried berries, you can blend them into a fine powder and mix it with other ingredients. 
How To Make A Light Blue Cake Naturally?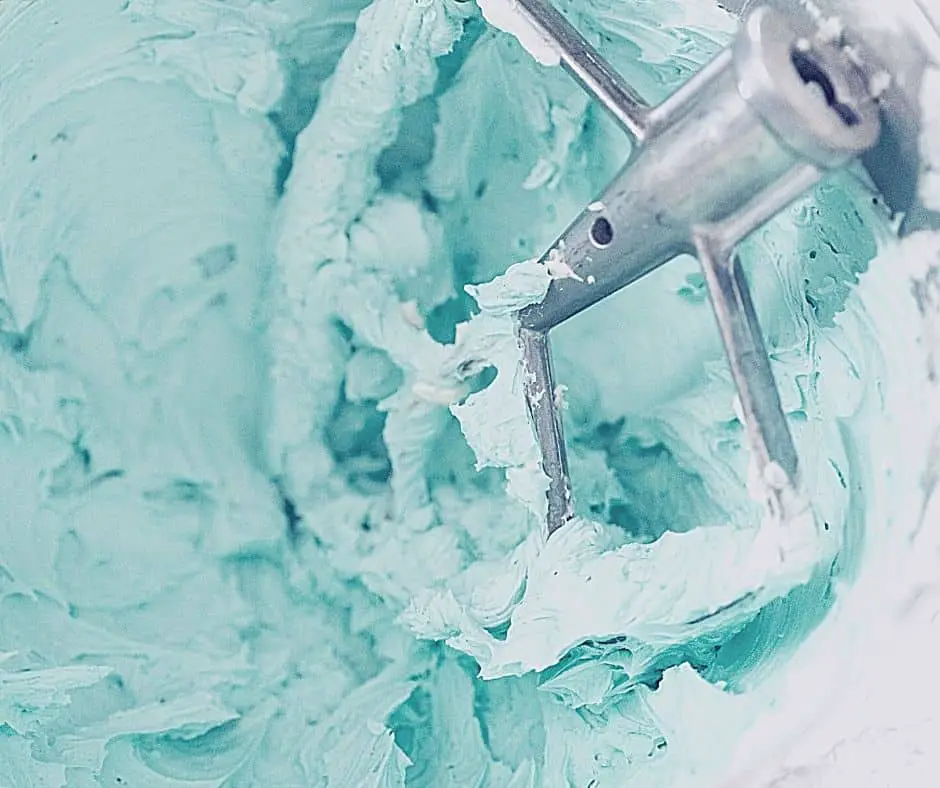 Butterfly pea powder is one of the best ways to turn any food into an amazing visual feast.
Butterfly pea powder (sometimes referred to as "blue matcha") is derived from the butterfly pea plant flower, originating from Burma and Thailand and other parts of Southeast Asia.
Using Butterfly Pea Powder To Make A Vibrant Colored Cake
TAP ON IMAGE TO VIEW PRICE
To use butterfly pea powder to give your cake a vibrantly beautiful blueish color, add the desired amount to your cake mix or mix it with water or milk before adding it to other ingredients.

After baking, the inside of your cake may look a bit little more green-blue, but that is something that happens when baking with natural food dyes.

Also, when the pH level changes, for example, when adding something acidic like lemon juice, the color can go from blue to purple.
Using The Blueberry Method
If you want to color your cake mix light blue:
Add one cup of blueberries half a cup of water to a small saucepan and simmer over medium heat (uncovered) for 10-15 minutes.
When simmering, give the blueberries a good mash.
Strain the liquid and add it to your cake mix.
Alternately, you can also use blueberry powder, like the one below. 
TAP ON IMAGE TO VIEW PRICE
Again, Red Cabbage
Blend some red cabbage, as described above. But this time, instead of adding lemon juice to turn it purple, strain it and add a teaspoon of baking soda to turn it blue.
How To Make Black Cake?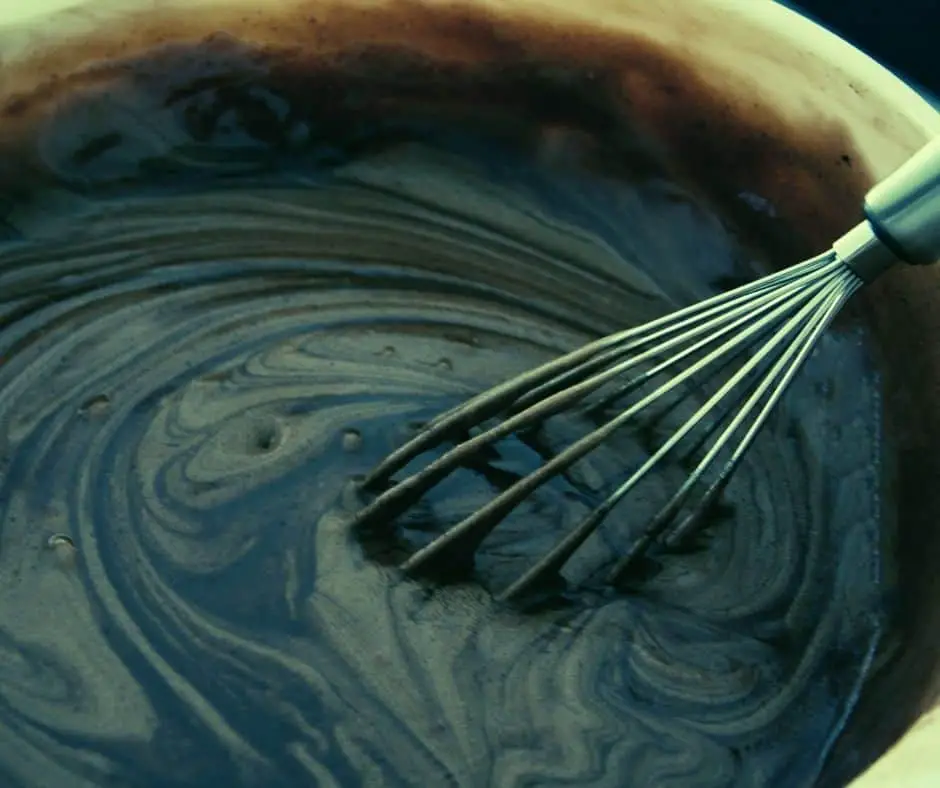 When it comes to black color, then there are not many options. Active charcoal powder is probably the best black food dye for the project.
Food-grade charcoal powder (E153) is activated vegetable carbon. This natural black food coloring is great for a cake mix or order sweets like macarons, sorbets, ganaches, ice-creams, and savory foods alike. 
It is obtained from the carbonization of vegetable substances such as wood, cellulose residues, peat, and coconut shells or other shells.
Don't worry; the charcoal powder does not taste like charcoal that is left over from the barbecue; it practically adds no flavor to your cake recipe.
TAP ON IMAGE TO VIEW PRICE
Using Food-Grade Charcoal Powder 
Mix up 2 tsp of charcoal powder with 1 tbsp hot water, stirring well. 
Mix it into your cake recipe. Keep adding few drops at a time because it may take only very little to create the dark black hue you want. You can always add more if the cake batter does not look dark enough for you.
How Do You Make Brown Cake?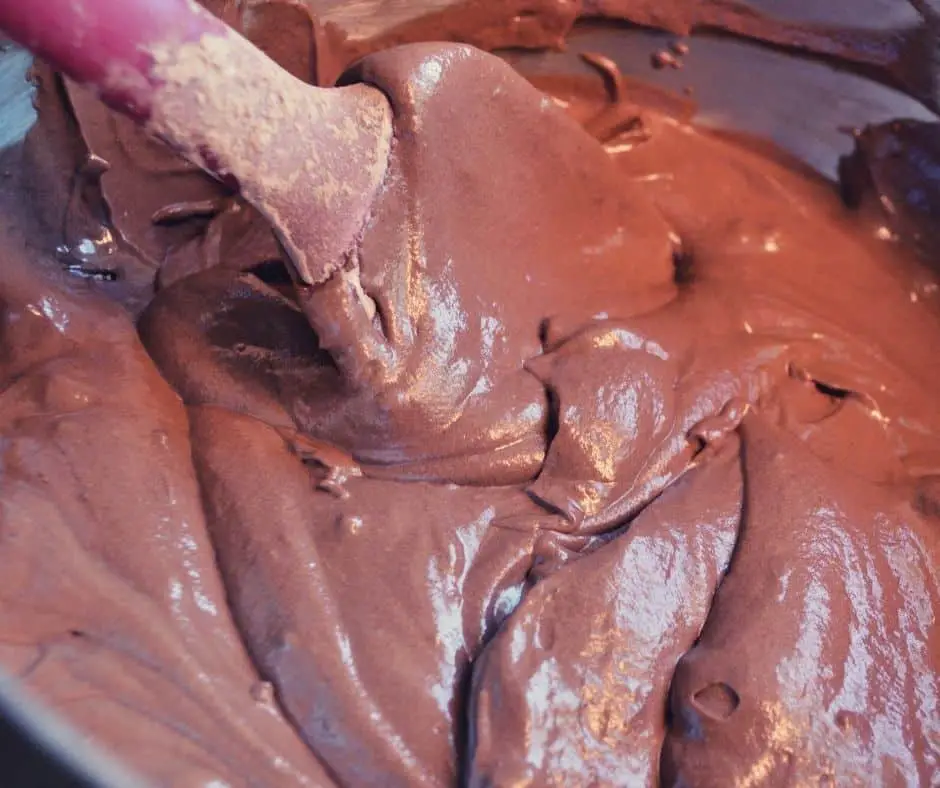 Brown is probably the simplest color to obtain as the ingredients used to obtain it are often already part of the standard recipe for preparing a cake. Therefore, it will not be complicated to add them to the cake mix.
A great way to color your cake mix is to use cocoa powder. Cocoa powder adds a hint of bitterness and chocolatey flavor to a recipe.
Using Cocoa Powder
TAP ON IMAGE TO VIEW PRICE
The easiest way is to add 3-5 tablespoons of cocoa powder straight to your cake mix.

Because cocoa powder is a dry ingredient, then adding it without making changes to your cake recipe can result in a dry cake. To avoid this problem, add 1/3 cup of extra liquid to the recipe or use the other option below.
To get a bit more uniform mixture, you could also mix up the cocoa powder with 1/3 cup of hot water, keeping in mind that the liquid content counts for some of the liquid in your original recipe. Then stir this cocoa solution into your other ingredients a small amount at a time until the cake mixture achieves the desired color.
Other Alternatives To Make A Brown Cake
Soluble coffee/barley
It is necessary to dissolve the coffee in water and then add the latter to the cake mix.
Melted chocolate
Just melt the dark chocolate in a bain-marie or in the microwave and add it to the mix.
Cinnamon
As these ingredients have a very strong flavor, the amount to be used will be entirely at your discretion. Personally, I recommend that you experiment a lot in the kitchen and try to create various mixes too, such as chocolate and cinnamon, or chocolate and coffee!
Read Also: 8 Surprising Ways to Use Cinnamon Sticks
A Final Comment
Hopefully, this article has given you some ideas on how you can avoid using artificial food dyes and how to use natural food coloring to prepare healthier cakes instead.
Furthermore, most of the ingredients above positively affect your diet due to the presence of antioxidants, minerals, and vitamins found in vegetables, fruits, berries, and other edible natural sources.
Have fun, play around and experiment with these new natural food colors and flavors. Use also green juices, strong tea, or even red wine. Any food that would cause you to freak out if you got it on your white shirt could effectively be used to give your cakes a colorful makeover.
The beauty of cooking is, above all, being able to be curious and have fun, and we hope we have been helpful in this!