The sweet potato and avocado combination is something we don't see often in recipes. The two ingredients themselves are both nutritional powerhouses (also known as "superfoods") and together they make a great substitution for typically unhealthy dishes.
Avocados and sweet potatoes can be used in various dishes such as salads, muffins, wraps, and even brownies. They can give a healthy twist to some of your favorite dishes too!
For those who love more healthier, low-calorie diet plans and recipes, this article gives you a list of deliciously simple combinations of these two ingredients: avocado and sweet potato.
This combination is not only tasty but healthy as well- having lower carbs and high in fiber, potassium, manganese, vitamin C, A, and B6, and healthy fats. So why not try these delicious recipes?
12 Surprisingly Delicious Sweet Potato And Avocado Combinations That You Should Try
These sweet and savory recipes will bring these two nutritious superfoods together in both new and classic combinations and many of the dishes are suitable for vegans and vegetarians.
1. Avocado And Sweet Potatoes Brownies
Avocados and sweet potatoes don't have to be used for only savory dishes; in fact, their natural sweetness and creaminess make both ingredients perfect for use in desserts.
Suppose you are looking for ways to make substitutions in your favorite brownie recipe but struggling to find replacements for all ingredients. One way to do that is to use avocado and sweet potatoes because they have similar qualities to eggs, flours, and sugars. In the video above, I will show you how I have made these substitutions with great success while still getting the rich, chocolaty, soft, and fudgy brownie.
Avocado and sweet potatoes are both healthy choices that will work surprisingly well well in this recipe!
Freeze these brownies, and they become even fudgier – and it might just help you not eat the entire pan at once, but no promises. 
2. Sweet Potato And Avocado Salad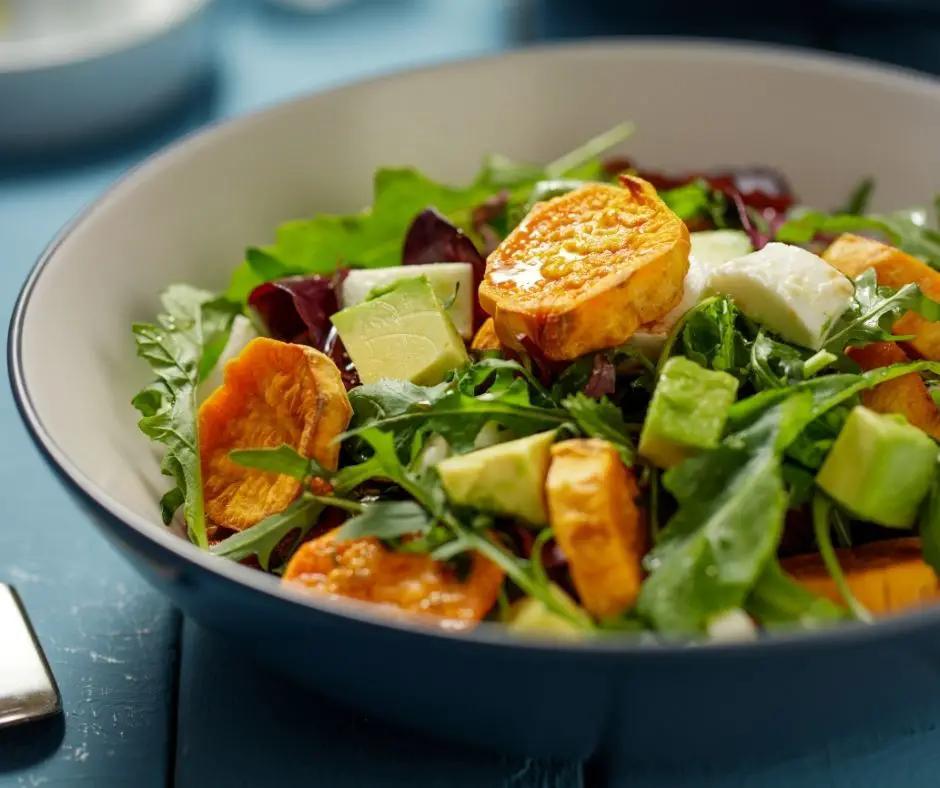 This recipe isn't just another boring salad! Sweet potatoes get caramelized in a pan to bring sweet-savory flavors alongside creamy avocado chunks, crisped-up walnuts, red onions, dried cranberries, and a honey-lemon vinaigrette.
The unique tang of the dressing brightens up the rich flavors of this salad, making it a great recipe to make for your next fall or winter event. 
Top Tip: Add a spoonful of apple cider vinegar to the salad dressing to brighten up this nourishing fall salad!
Check out the full recipe here at kosher.com
3. Sweet Potato And Guacamole Bites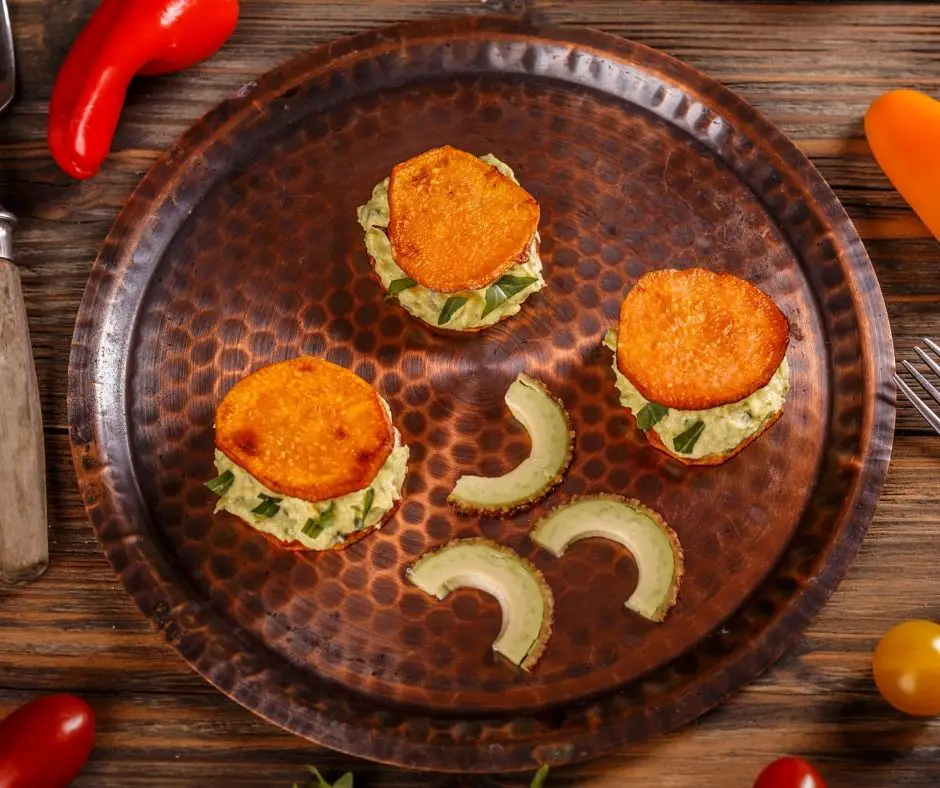 This appetizer uses roasted sweet potato disks as the "toast" and is topped with swirls of fluffy avocado cream. The vegetarian appetizer is topped off with a crisp parmesan "cracker," which looks impressive but is super easy to make! These elegant appetizers will be a hit at your next party and are both vegetarian-friendly and gluten-free. 
You can also replace the roasted sweet potato disks with these 2-ingredient sweet potato cookies below, which go well with both, sweet and savory toppings.
Check out the video below on how to make these nutritious 2-ingredient cookies.
Check out the full recipe here at yummly.com
4. Sweet Potato Fritters With Guacamole And Poached Egg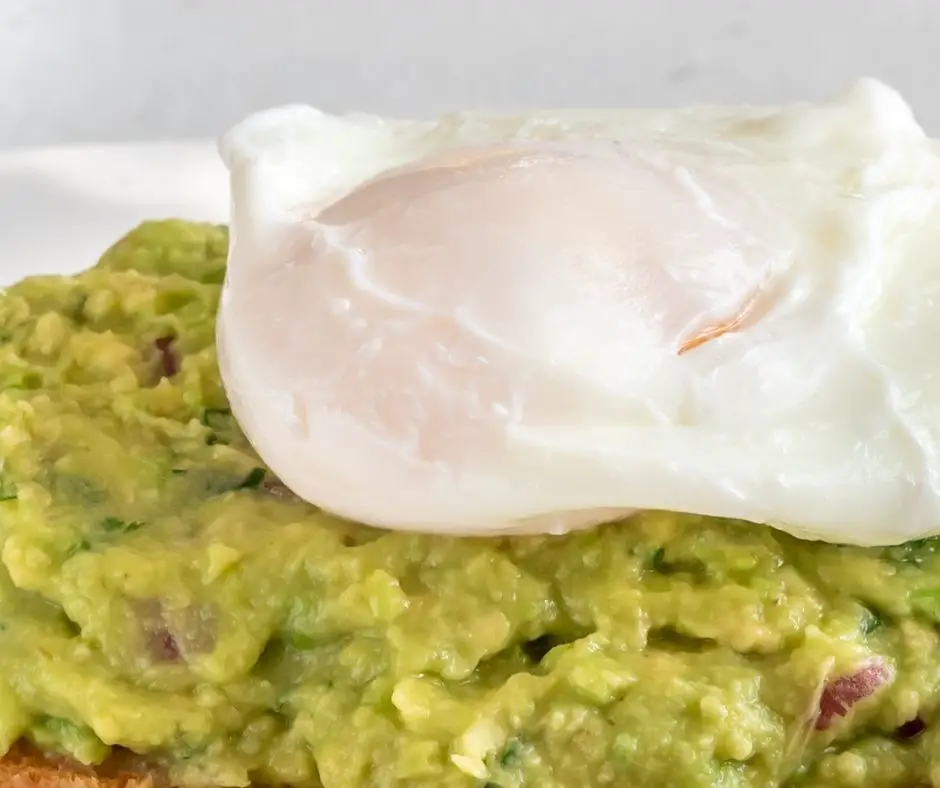 A unique and delicious take on the ever-popular avocado toast, this gluten-free fritter made from sweet potatoes forms the base for bright guacamole loaded with tomatoes, lime, spices, and cilantro. A perfectly poached egg tops it all off.
This vegetarian and gluten-free dish will quickly become a favorite breakfast!
Check out the full recipe here at kitchenstories.com
5. Vietnamese Vegan Banh Mi With Tempura Sweet Potato And Avocado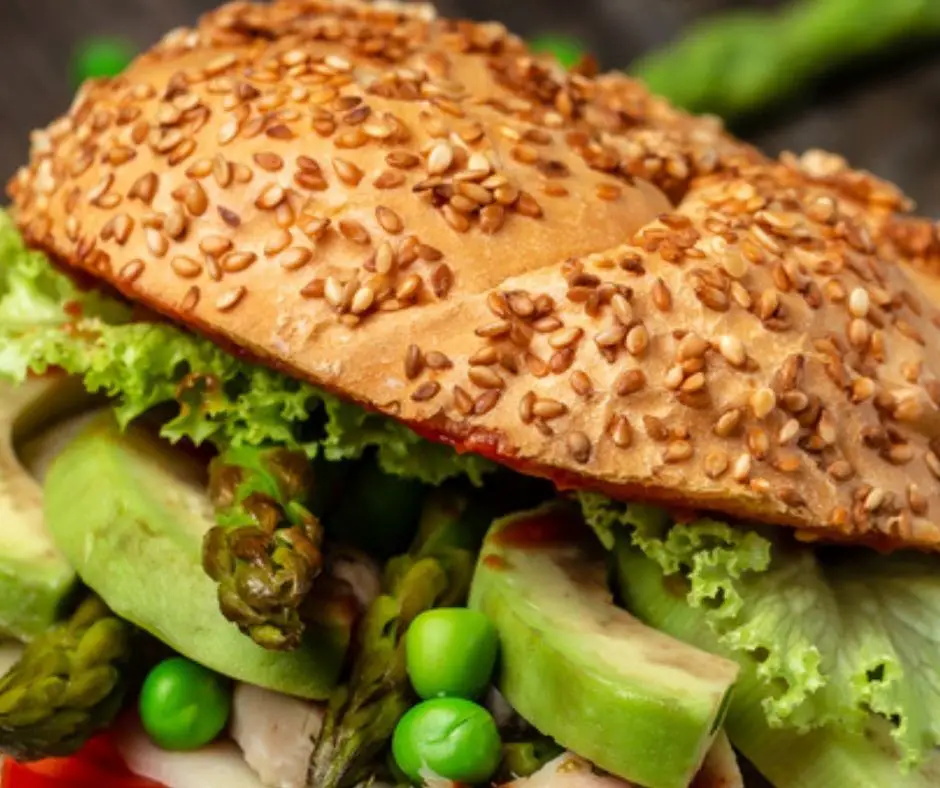 This nutritious sandwich has a delicious ginger dressing that compliments the tempura fried sweet potato spears. Topped with avocado, green peas, and crunchy vegetables, this sandwich is as messy as it is delicious.  
Check out the full recipe here at seriouseats.com
6. California Avocado Loaded Sweet Potatoes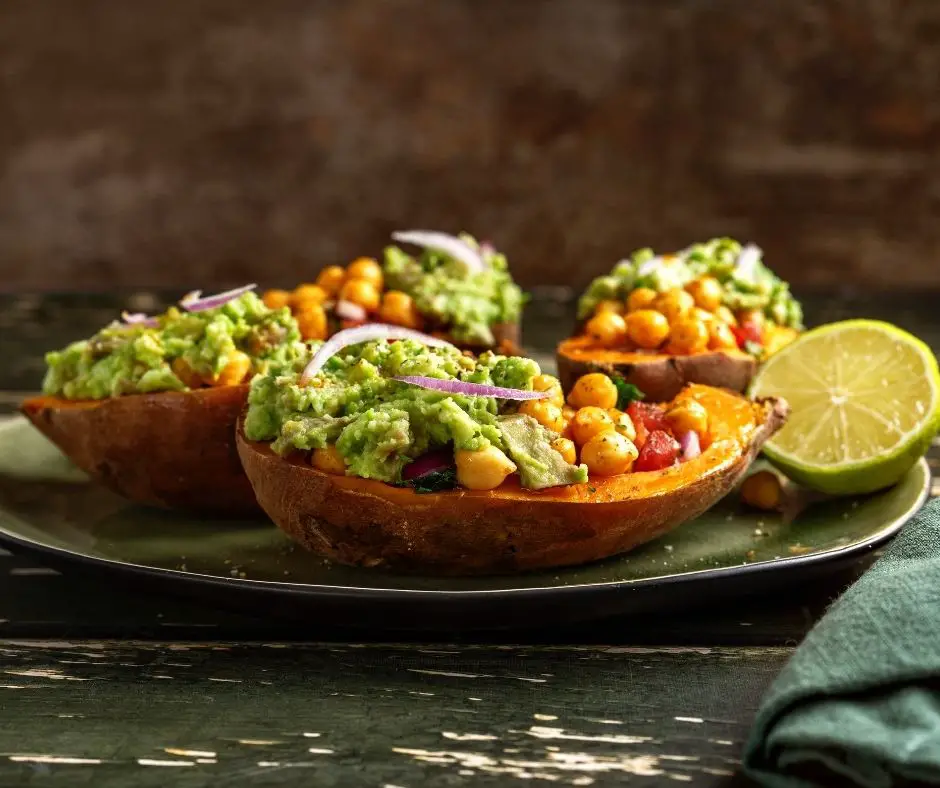 Take a classic loaded potato and make it even better with sweet potatoes! California is known for its avocados, and these lend a creamy, fresh topping to the rich sweet potato.
Mushrooms and chickpeas turn this loaded potato into a main dish. The avocado-based topping, sweet potato along with bright cilantro, and lemon with a bit of spice is a truly delicious combination.
Bake a few sweet potatoes at once and have an easy and healthy lunch all week!
Here is the best and fastest way to bake a sweet potato.
Check out the full recipe here at californiaavocado.com
7. Sweet Potato Avocado Toast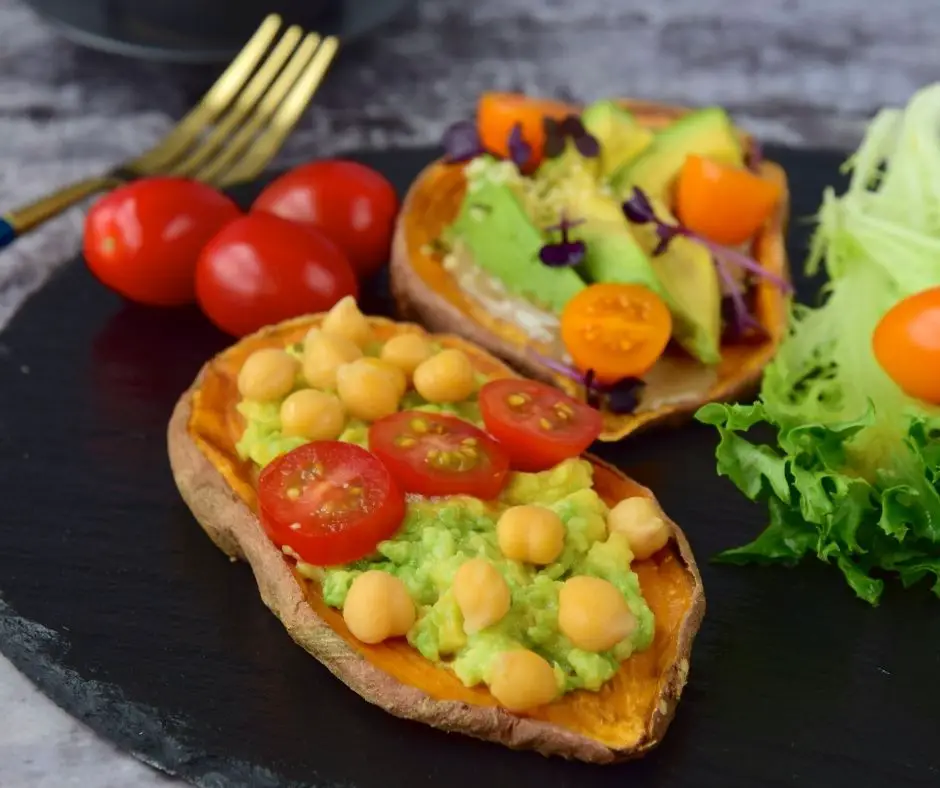 This recipe is another take on avocado toast, using roasted slices of sweet potatoes as the "toast." This recipe isn't vegetarian but is gluten-free, thanks to the replacement of the bread. Avocado and garlic top the sweet potato toasts, and crispy bacon crumbles and feta cheese are sprinkled on top, making this a meal all on its own. 
Check out the full recipe here at tasty.co
8. Baked Sweet Potatoes With Avocado And Queso Fresco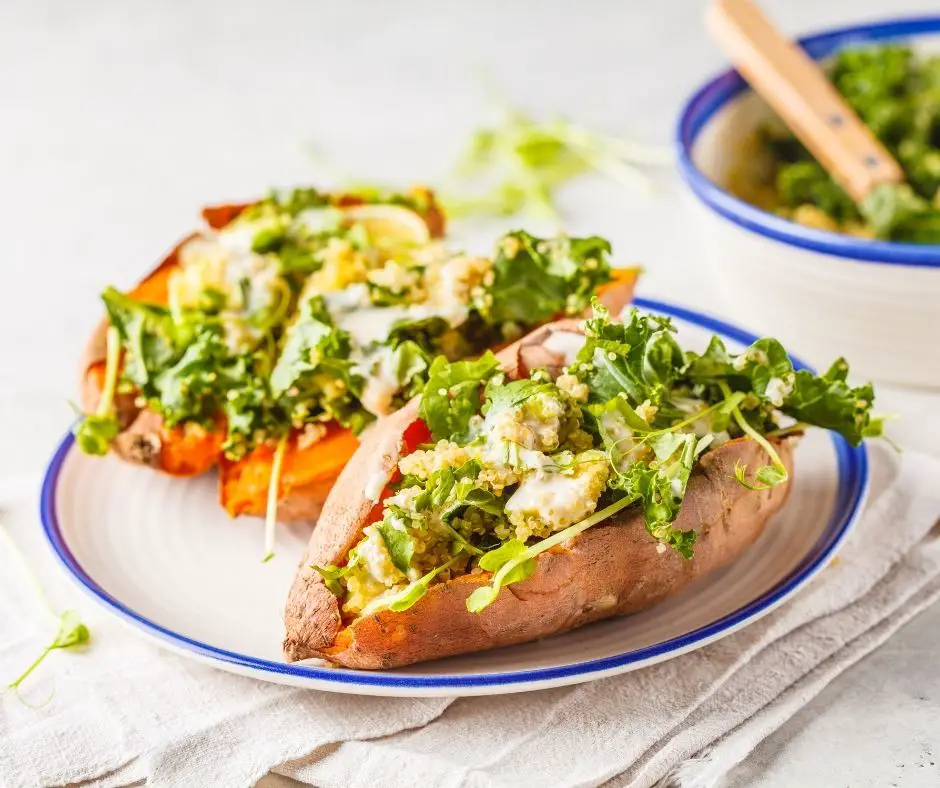 A simple vegetarian meal idea and one that is very easy to prepare, these rich baked sweet potatoes are topped off with queso fresco cheese (or crumbles of Spanish manchego, if you can't find queso fresco) and pumpkin seeds for some added crunch. Fresh avocado chunks are mixed with lime juice for added bright flavors.
Serve as a side dish or as a gluten-free main dish, alongside salsa if you desire. 
Check out the full recipe here at jamieoliver.com
9. Paleo Avocado Chocolate Cake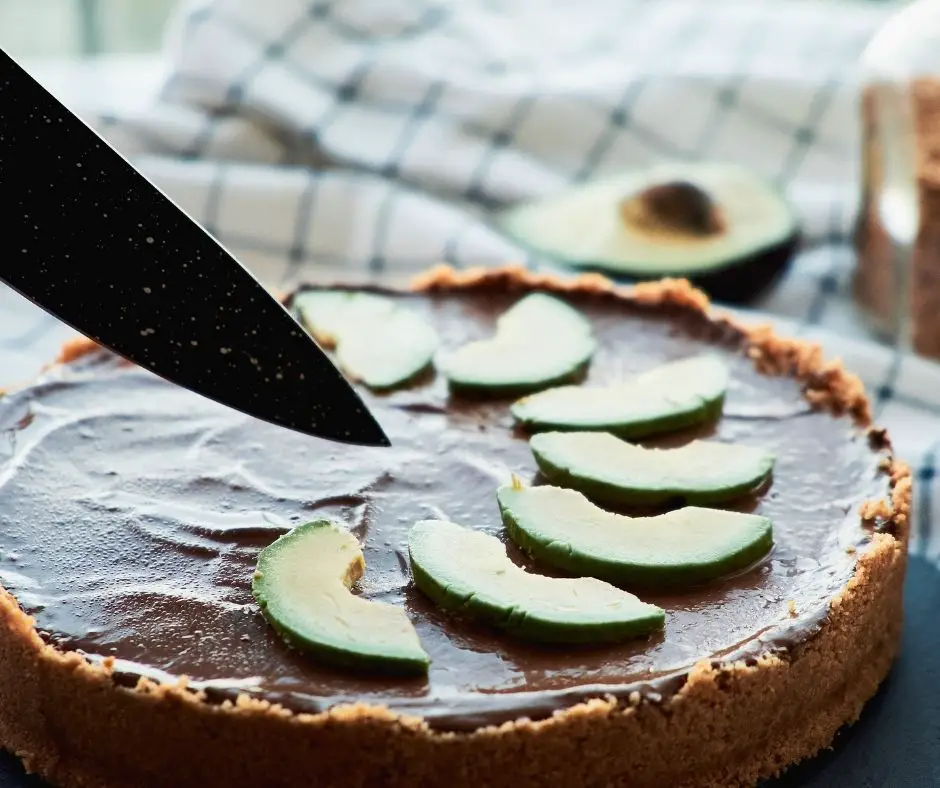 Brownies aren't the only dessert that can be made with these superfoods. This decadent, moist cake gets its soft fluffy texture from sweet potatoes and is topped with a fudgy avocado frosting. Even better, this paleo vegan cake is made in a food processor for fast preparation and easy clean-up.
No one will believe you when you tell them this cake is actually healthy!
Check out the full recipe here at paleoglutenfree.com
10. Avocado Sweet Potato Wraps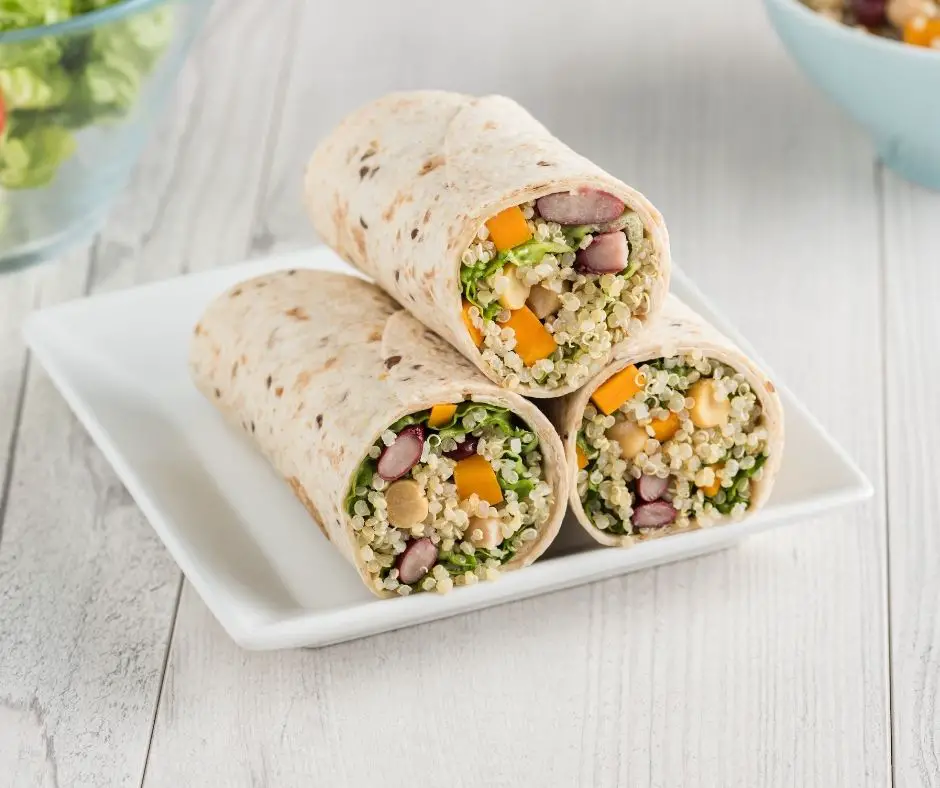 Juicy fajita-style roasted veggies accompany fluffy caramelized sweet potato wedges in these wraps. The veggies are topped with creamy avocado, peppery rocket lettuce (also known as arugula), pesto mayonnaise, and then wrapped up to enjoy.
These vegetarian wraps can be eaten hot or cold and are a fantastic make-ahead dish when you need to bring a packed lunch. 
Check out the full recipe here at easycheesyvegetarian.com
11. Healthy Chocolate Sweet Potato Avocado Muffins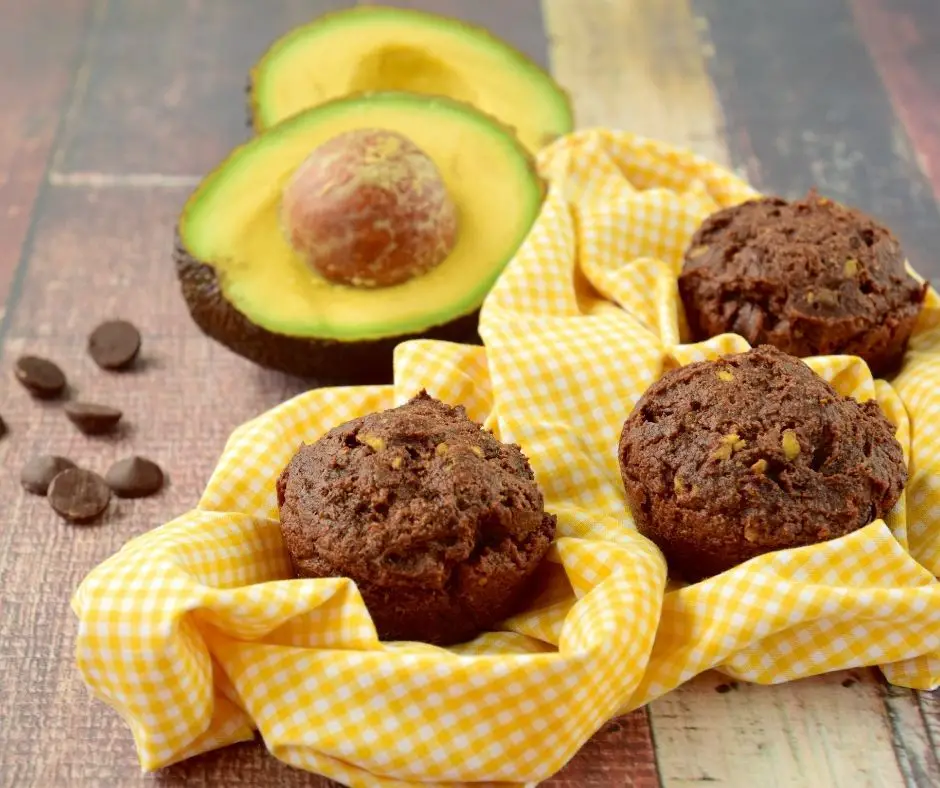 It's easy to get out of bed when there's a nutritious and delicious muffin waiting for you, and these chocolate muffins bring a healthy touch to breakfast.
Sweet potato replaces the flour, making these muffins not only vegan but gluten-free. The fudgy interior is made possible by fluffy sweet potatoes and another surprise ingredient, cauliflower, so these healthy muffins have more vegetables than the average salad. 
Check out the full recipe here at paleoglutenfree.com
12. Sweet Potato and Avocado Baby Food
Sweet potatoes and avocados aren't just superfoods for adults – they are amazing additions to a little one's diet when they begin eating solid foods.
Homemade purees are easy to make for babies, and you can easily add them to reusable squeeze pouches for portability.
Easily freeze in portions for fresh, homemade meals with incredible nutrients. 
Check out the full recipe here at loveonetoday.com
In Conclusion
Sweet potato and avocado are great combinations for recipes because they provide a healthy balance of nutrients and complement each other in flavor. The nutritional benefits of this culinary combo make these two ingredients a must-have in your kitchen!
They can be served together alone or with various additions, such as spinach, lime and lemon juice, garlic, cilantro, and red pepper flakes.
Give these sweet potato avocado recipes a try, and let me know what you think.