Have you ever considered transforming your air fryer into a brownie-baking machine? Today, we're diving into an easy air fryer brownie recipe that will give you gooey, moist, and ultra-chocolaty delights.
The best part? This brownie recipe is perfect for a small, quick treat when you're in the mood for some chocolate goodness. It should serve 4 people, but I often find that it is only enough just for me. 🙂
Get your ingredients and air fryer ready, and Let's get baking!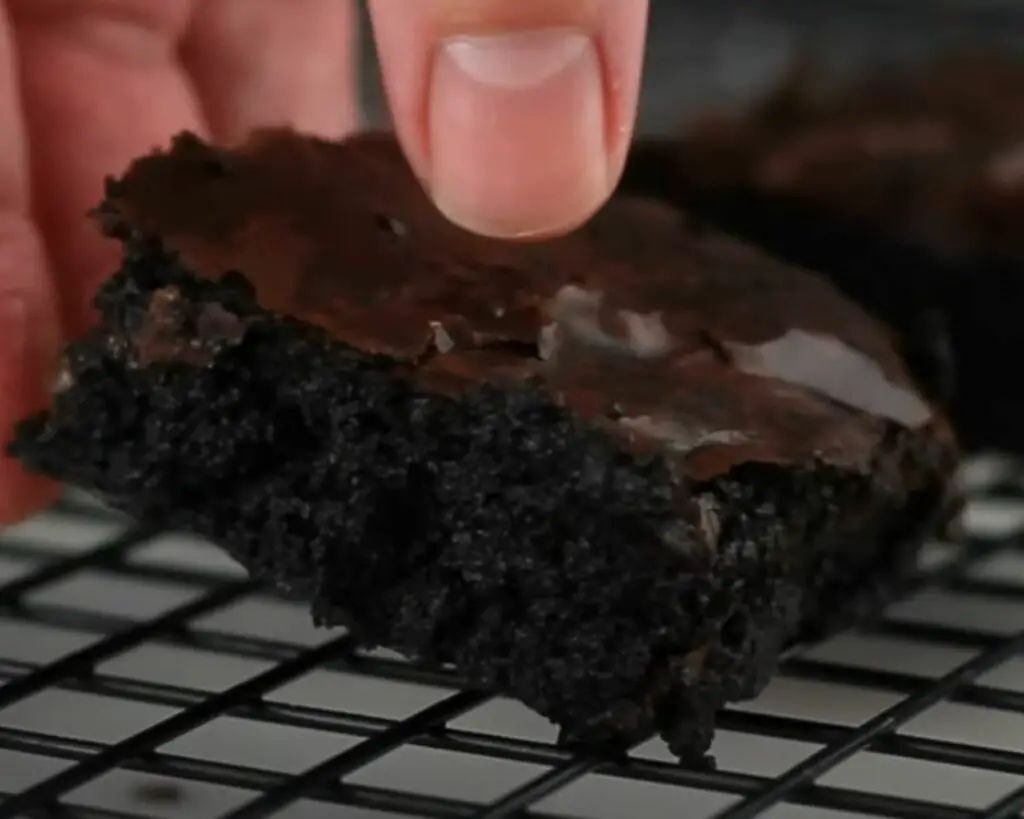 What You'll Need for This Air Fryer Brownie Recipe:
1/4 cup all-purpose flour
2 tablespoons cocoa powder
1/4 teaspoon baking powder
A pinch of salt
1/3 cup white sugar
1/4 cup melted, unsalted butter (make sure it's cooled a bit)
1 large egg at room temperature
1/2 teaspoon vanilla extract
3/4 cup melted dark chocolate (plus a few extra pieces for an added surprise)
Let's Get Started With This Air Fryer Brownies Recipe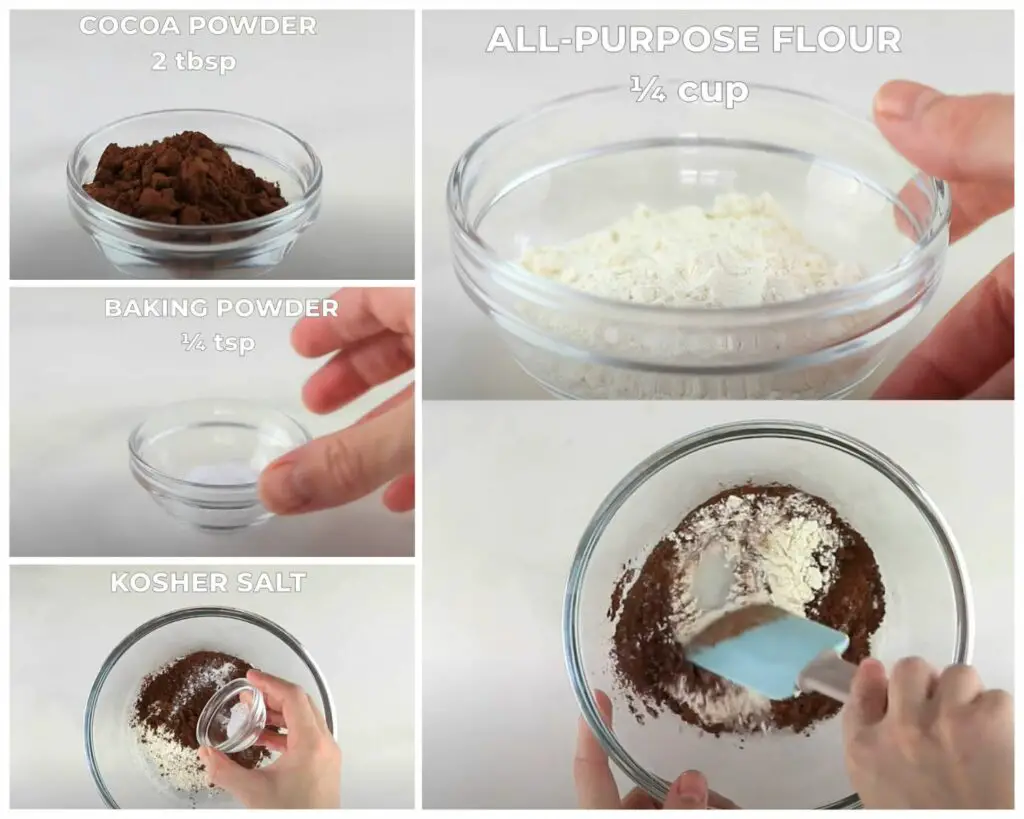 Step 1: Combine Your Dry Ingredients
In a mixing bowl, blend together your all-purpose flour, cocoa powder, baking powder, and a pinch of salt. This is your base, and I recommend taking your time to ensure everything is well-mixed. Set this aside, as you'll be adding to it shortly.
Step 2: Mix Sugar and Melted Butter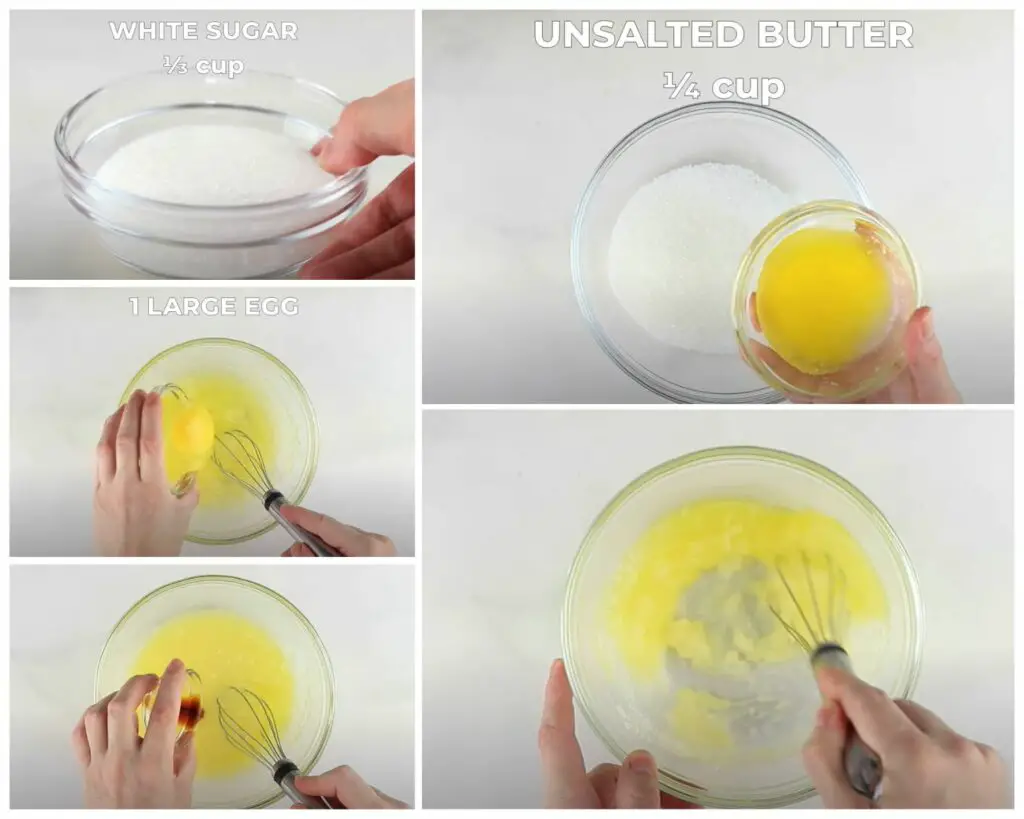 In a separate bowl, blend your white sugar and melted butter. Make sure your butter has cooled down to avoid any surprises. Whisk these two until they form a smooth, creamy texture.
Step 3: Add Egg and Vanilla Extract to the Wet Mix
Now, gently whisk in a room-temperature egg and your vanilla extract. I can't stress enough how important it is for the egg to be at room temperature to get that perfect texture.
Step 4: Combine Dry and Wet Ingredients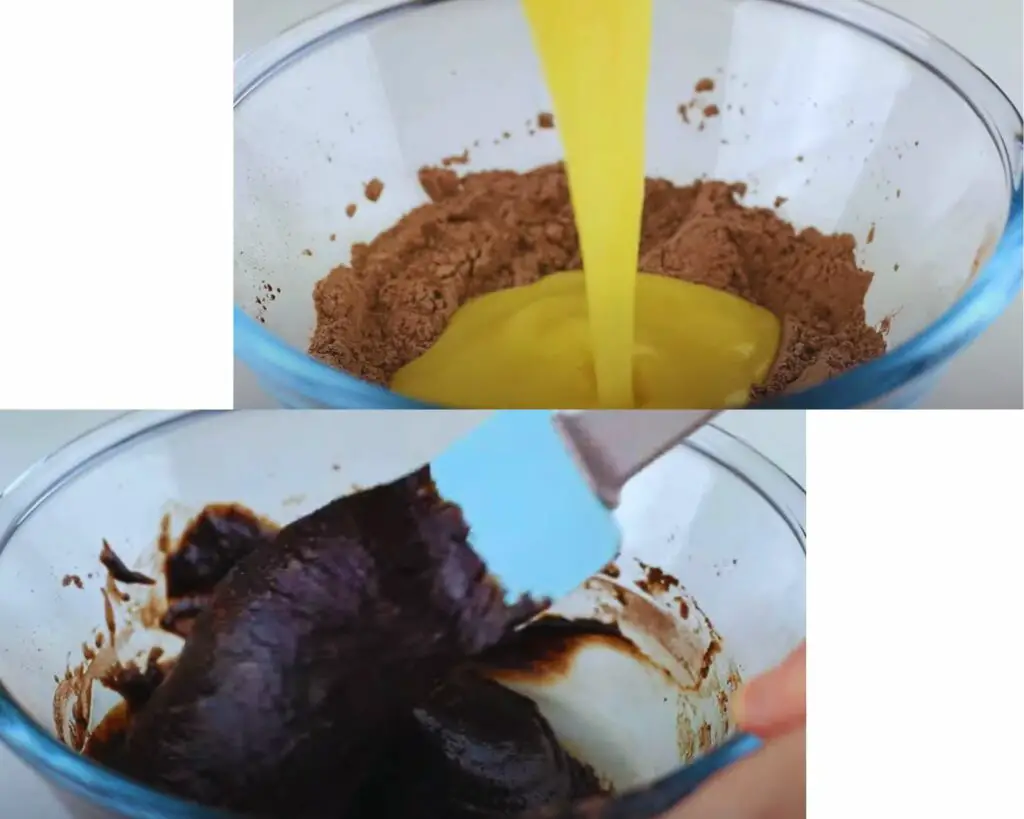 This is where the magic starts to happen. Combine your dry and wet ingredients to form your brownie batter. Stir until you have a thick, smooth mix. It should look so good that you would want to eat it right there and then.
Step 5: Melt and Add Dark Chocolate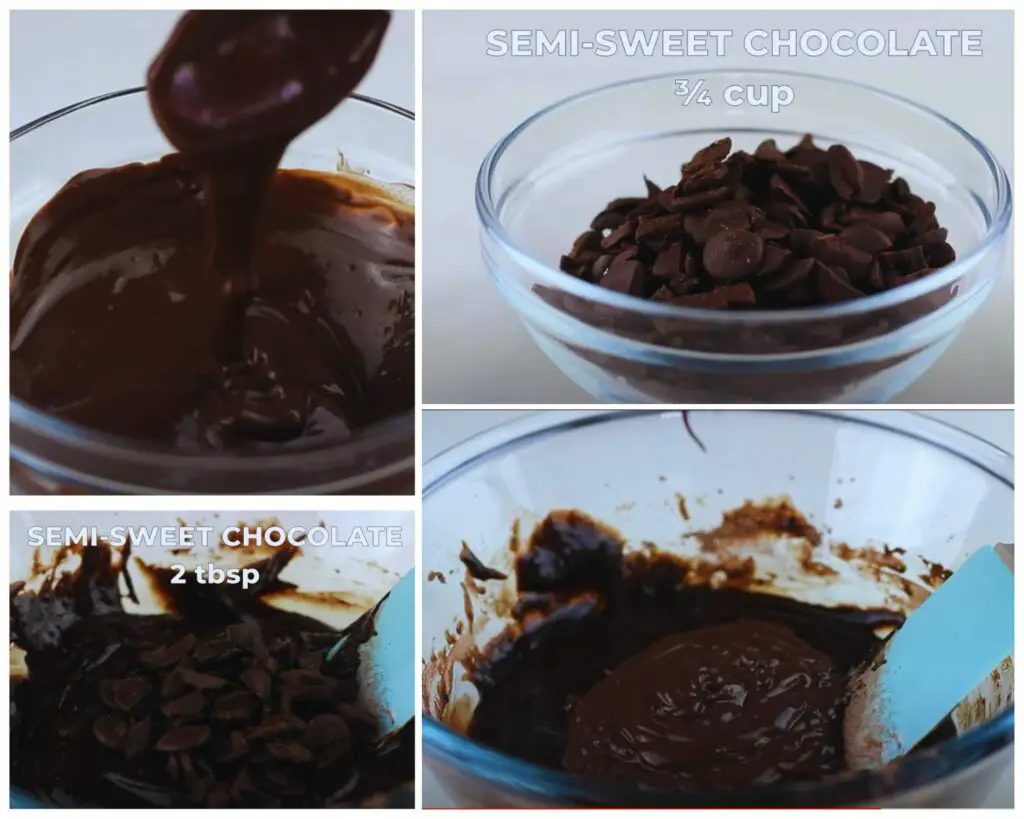 I don't really like to use the microwave, but it is an easy solution to melt about 3/4 cup of dark chocolate. Let it cool for a bit, and then fold it into your existing batter. For good measure, I recommend adding a few extra pieces of dark chocolate for some gooey chocolaty pockets in the brownie. Trust me, you won't regret this step.
Step 6: Prepare Your Air Fryer and Baking Dish
Pour the brownie batter into a baking dish that's the right size for your air fryer. This is key for ensuring that the air fryer basket will close properly and you still get good air circulation inside the air fryer.
If you don't have a good baking dish, you can just cover the air fryer basket with aluminum foil or use these super handy silicone air fryer liners like the one below.
TAP ON IMAGE TO VIEW PRICE
Step 7: Time to Air Fry
Place your baking dish into the air fryer and set the temperature to 375°F (or 175°C). Cook for about 15 minutes, and you're done!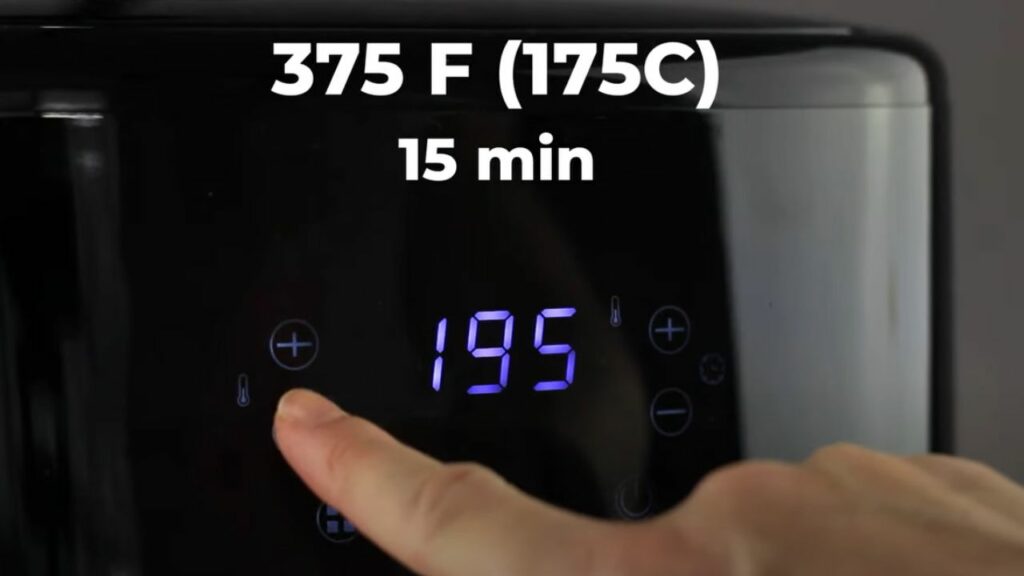 If you air fry these brownies for about 15 minutes, you're going to end up with something deliciously gooey. Love that melty, fudgy texture? Then, 15 minutes is your sweet spot.
But hey, maybe too gooey isn't your thing, and that's totally fine! If you're more of a cake-like brownie fan, just keep them in the air fryer for a few more minutes until they reach your desired texture.
Oh, and one more tip! Keep in mind that as these brownies cool down, they'll firm up a bit and lose some of that gooey magic, and turn into a more fudgy texture. So, if you're aiming for gooey when hot and fudgy when cold, then 15-16 minutes is your sweet spot.
But remember, all air fryers have their own quirks, so keep an eye on your batch to make sure you're not overcooking or undercooking them.
Feel free to open the air fryer to check on your brownies whenever you'd like. Don't worry; it won't cause them to collapse or negatively impact the texture. So go ahead, peek away!
If you're uncertain about your brownie's doneness, take a moment to check out my guide: 'Are My Brownies Perfectly Gooey or Undercooked?' It'll help you hit that sweet spot between gooey and well-cooked.
Now, enjoy your brownies that are so gooey, moist, and chocolatey, that they'll disappear faster than you can say "Yum!"
Top Tips for Perfect Air Fryer Brownies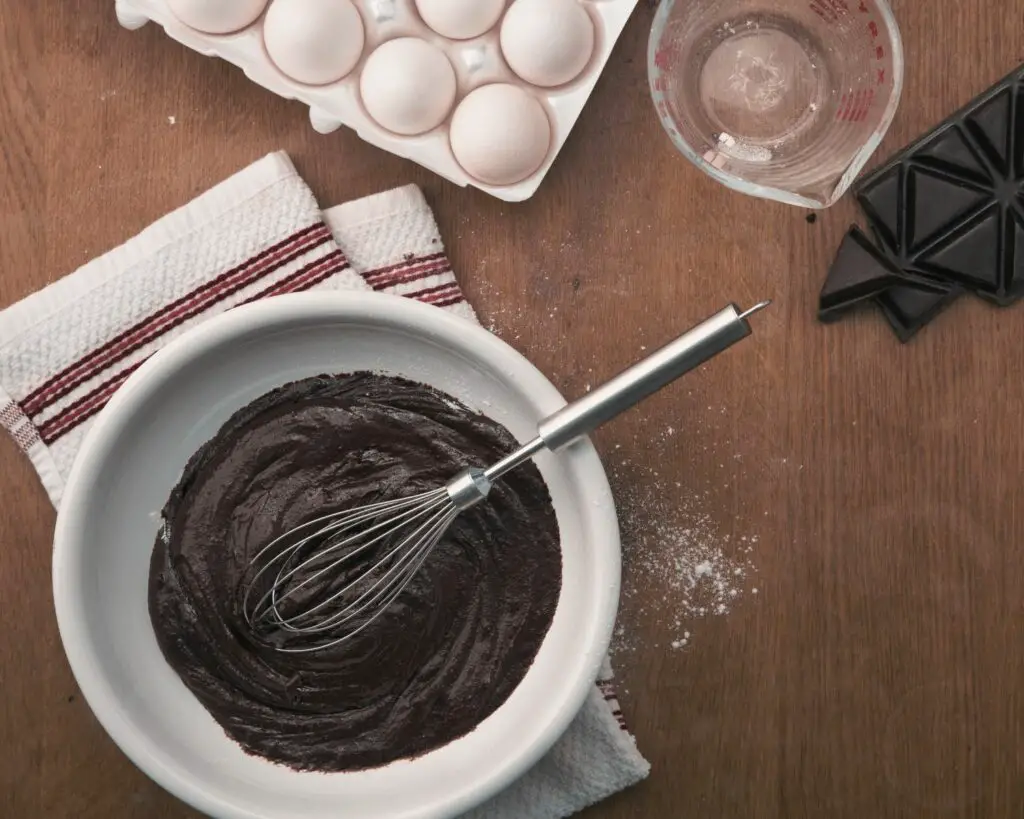 Before you dive into making these scrumptious air fryer brownies, take a quick look at my tried-and-true tips to ensure your baking adventure is a delicious success.
Use Room-Temperature Ingredients for Smoother Mixing: I find that room-temperature eggs and slightly cooled melted butter make the mixing process smoother and improve the texture of the brownies.
Sift Flour and Cocoa Powder to Eliminate Lumps: I can't stress enough how a quick sift of the dry ingredients eliminates lumps, giving you smoother batter and a better-textured final product.
Grease Your Baking Dish for Easier Brownie Removal: It's a lesson learned the hard way: greasing the dish or using parchment paper saves you the trouble of stuck brownies later on.
Ensure Baking Dish Fits in Air Fryer Before Beginning: Before anything else, double-check that your baking dish actually fits into your air fryer basket. Trust me, it saves you from a frustrating surprise.
Use a Hot Water-Dipped Knife for Cleaner Slices: I've found that a knife dipped in hot water before each slice gives you those perfect, clean-cut brownies.
Personalize Your Brownies with Extra Flavors: Don't hesitate to add your favorite extra touches, like nuts or a caramel swirl, to make the recipe truly yours.
Avoid Overmixing for a Fudgier Brownie Texture: My final tip is to stir the batter just until the ingredients are combined. This prevents the brownies from getting too tough and keeps them fudgy.
Storing Your Air Fryer Brownies
If you're lucky enough to have leftovers, simply place them in an airtight container and keep them at room temperature for up to 4 days. Want them to last longer? You can also freeze the brownies, wrapped tightly in plastic wrap and aluminum foil, for up to 3 months. Just thaw at room temperature when you're ready to indulge again!
Baking These Brownies in a Conventional Oven Instead
If an air fryer isn't part of your kitchen arsenal, yet, don't worry; these brownies can easily be made in a traditional oven, too. Simply preheat your oven to 350°F (175°C). Prepare your batter as described, pour it into a greased baking dish, and bake for about 20-25 minutes. Adjust the time based on how gooey or cakey you like your brownies.
Check Out Also: Best Double Chocolate Banana Bread – Irresistibly Moist & Rich!
Easy Air Fryer Brownies Recipe
Course: Dessert
Cuisine: American
Difficulty: Easy
Craving a quick, chocolatey treat but short on time? Look no further than these easy air fryer brownies. Not only do they come together in a flash, but they're also incredibly gooey and packed with rich, chocolate flavor. Plus, the small-batch size is perfect for a last-minute indulgence without the temptation of endless leftovers. Trust me, your air fryer is about to become your new best friend in the kitchen.
Ingredients
1/4 cup all-purpose flour

2 tablespoons cocoa powder

1/4 teaspoon baking powder

A pinch of salt

1/3 cup white sugar

1/4 cup melted, unsalted butter (cool

1 large egg, at room temperature

1/2 teaspoon vanilla extract

3/4 cup dark chocolate, melted (plus some extra pieces for adding to the batter)
Directions
Prepare Dry Ingredients: In a mixing bowl, combine 1/4 cup all-purpose flour, 2 tablespoons cocoa powder, 1/4 teaspoon baking powder, and a pinch of salt. Mix well and set aside.
Prepare Wet Ingredients: In another bowl, whisk together 1/3 cup white sugar and 1/4 cup melted, unsalted butter. Make sure the butter is cooled. Add a room-temperature large egg and 1/2 teaspoon vanilla extract. Whisk until well combined.
Combine Dry and Wet Ingredients: Add the dry ingredients to the wet ingredients and mix until you get a smooth, thick batter.
Melt Chocolate: In the microwave, melt 3/4 cup of dark chocolate. Let it cool slightly, and then add it to the batter. Mix well.
Add Extra Chocolate: Add some extra pieces of dark chocolate to the batter and give it a final stir.
Transfer to Pan: Pour the batter into a cake pan or baking dish that fits inside your air fryer.
Air Fry: Place the pan in your air fryer basket and air fry at 375°F (175°C) for 15 minutes.
Enjoy your delicious, warm, moist, and gooey air fryer brownies!
Notes
Use Room Temperature Ingredients: Try to use a room-temperature egg and let the melted butter cool down a bit before mixing. This ensures that your ingredients blend smoothly and the butter won't harden upon contact with a cold egg.
Sift Dry Ingredients: If you have the time, sifting the flour and cocoa powder can make for a smoother batter, and, ultimately, a better texture in your finished brownies.
Grease the Baking Dish: Don't forget to grease your baking dish or line it with parchment paper. It's a simple step that will make your life much easier when it comes to removing the brownies.
Double-Check Fit: Before you start, place your empty baking dish into the air fryer basket to make sure it fits comfortably. The last thing you want is to prepare your batter only to find out your dish won't fit!
Clean Cut: For clean, easy-to-slice brownies, dip your knife in hot water before each cut.
Customize Your Flavors: Feel free to throw in some nuts, and chocolate chips, or even swirl in some caramel or peanut butter. Make the recipe your own!
Troubleshooting Tips:
So you've followed the chocolate brownie recipe above, but something's a little off? Don't sweat it—I've got your back with solutions for common brownie mishaps.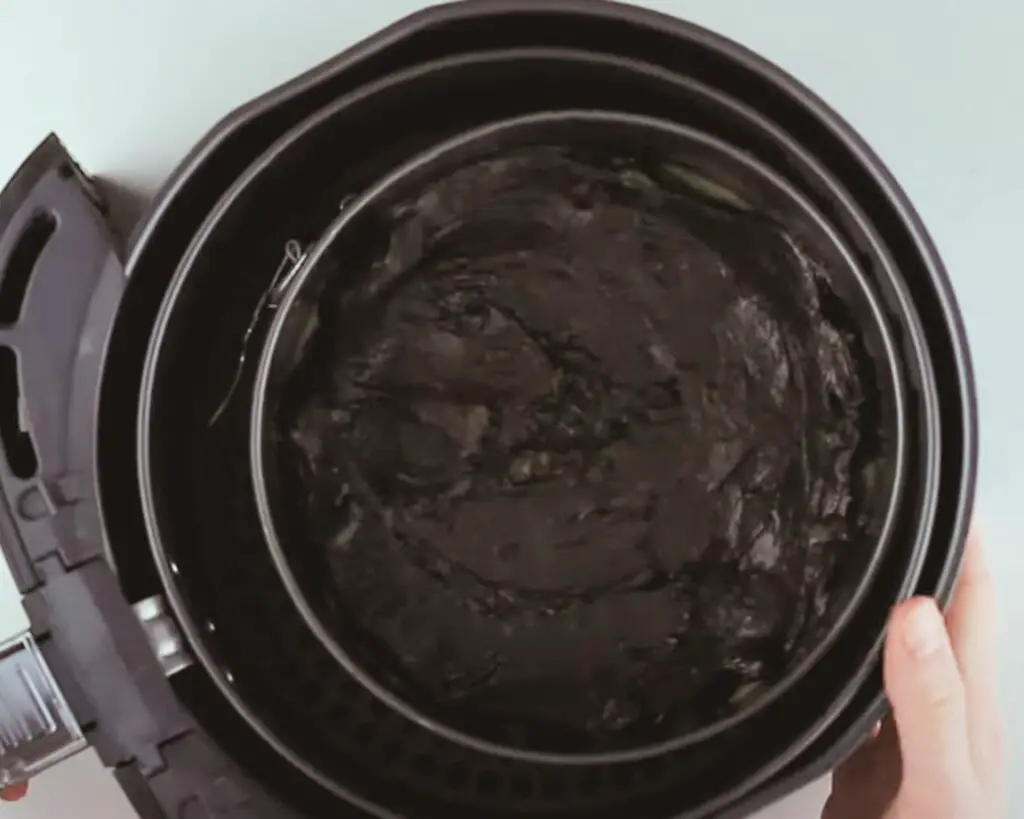 1. Brownies Too Gooey or Undercooked
If your brownies seem too gooey in the center, simply put them back into the air fryer for a few more minutes. Just be sure to watch them closely to avoid overcooking.
2. Brownies Turn Out Too Dry
Overcooked brownies are usually too dry. If this happens, try serving them with a scoop of ice cream to add some moisture back. For the next batch, consider reducing the cooking time by a minute or two.
4. Inconsistent Texture
Inconsistent texture can be a result of overmixing the batter or not spreading it evenly in the pan. For optimal results, mix just until combined and ensure the batter is leveled in your baking dish.
5. Flavor Isn't Rich Enough
The richness of the brownies can depend on the quality of your cocoa powder and chocolate. To enhance the chocolate flavor, you could also add a tablespoon of brewed coffee to your batter. Don't worry; it won't make your brownies taste like coffee; it simply elevates the chocolate notes.
6. Brownies Are Too Thin
If your brownies turn out too thin, try using a smaller baking dish next time for a thicker result. Be prepared to adjust the cooking time slightly if you make this change.
Don't worry if your first batch doesn't come out perfectly; cooking is all about learning and adjusting. Keep these tips in mind for your next batch, and you're sure to achieve brownie perfection.
In Summary
That's a wrap on this easy air fryer brownies recipe! I genuinely hope you love these gooey, chocolatey treats as much as I do. They're perfect for those moments when you just need a quick, satisfying dessert.
And hey, if you're looking to switch things up a bit, why not check out my latest post about Sweet Potato Avocado Brownies? They're not just delicious but also packed with nutrients. Trust me, you won't want to miss it!