Over the last 30 years, and especially within the last decade, the world has seen plenty of shifting tastes and perspectives on the topic of food. Some old ideas came back as Instagrammable trends, but there were a select few truly fresh food inventions that went from innovations to food staples.
The creativity of independent inventors and the industry as a whole are to thank for these super-popular foods. While some address a need, others simply fill a desirable niche.
Trends can come and go, but there's something to be said for those true culinary inventions that struck a chord and stuck around, both in our hearts and on our tables.
Here I'll take a walk down memory lane and see the surprisingly recent histories of 9 super popular food inventions.
Impactful And Tasty Food Inventions That Are Here To Stay
2016: Vegan Meat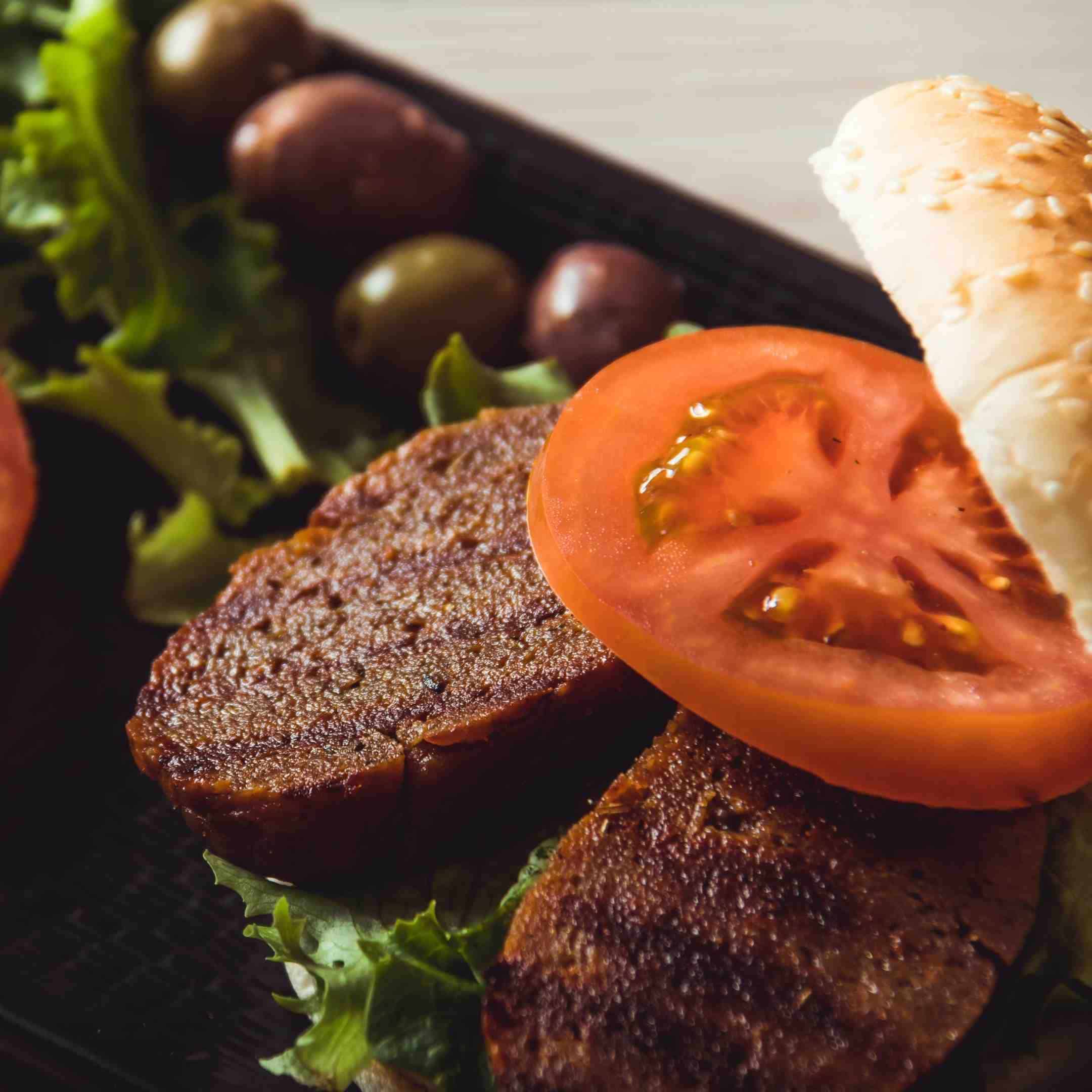 Even with all of the advances in the modern world, it seems impossible to have found a way to enjoy cruelty-free meat.
Enter the impossible burger–and similar products–that have man-made plant-derived ingredients that give the taste and texture of a beef patty.
They've become so popular that the world's most notable burger purveyors (McDonald's and Burger King, among others) put them on the menu.
If you're vegan, cooking for a vegan, or just curious, this is a quite recent invention that you can certainly get used to seeing on the menu.
2013: The Cronut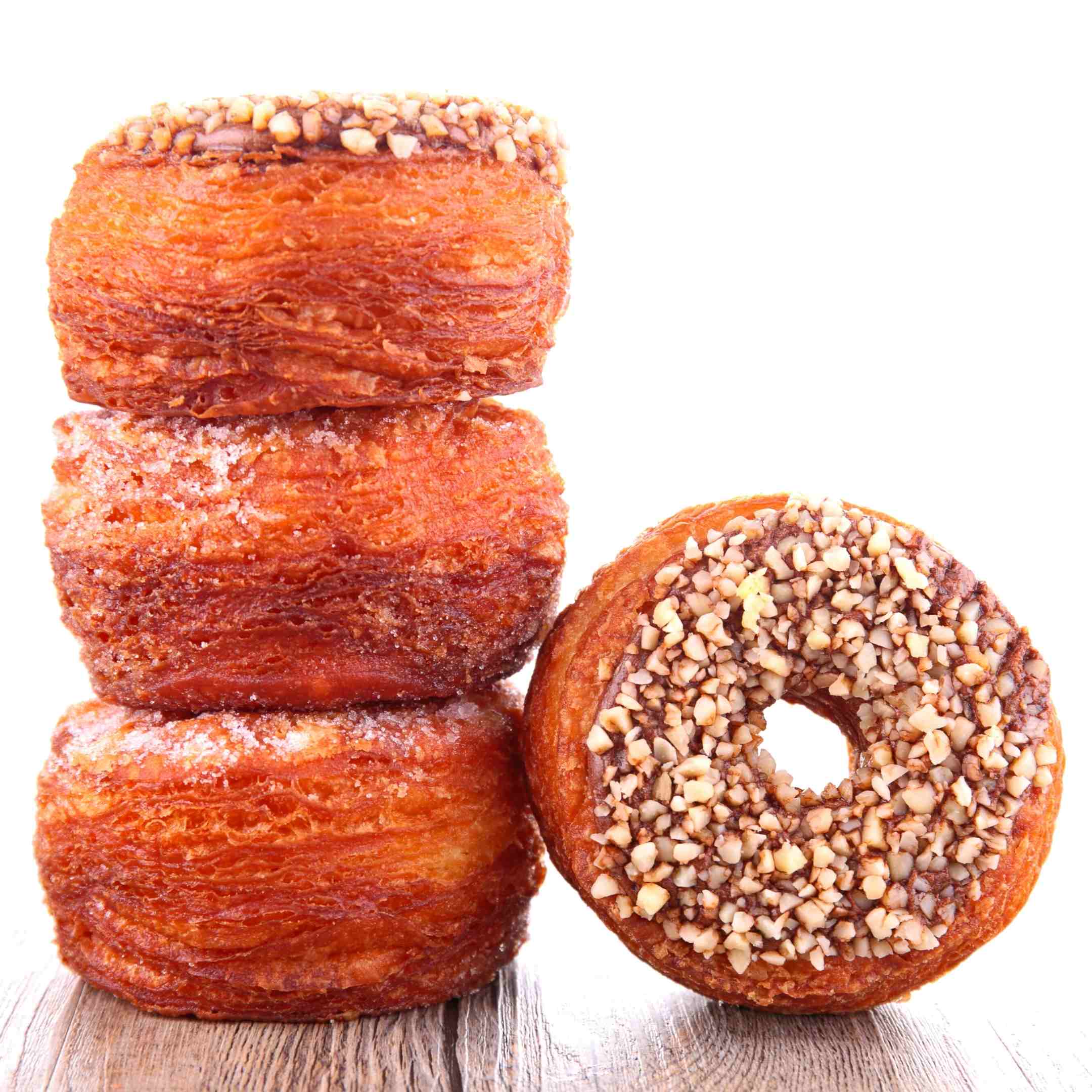 Even if you haven't been one of the lucky ones to try one, you're sure to have at least heard of the tale of the cronut.
This croissant-donut crossover created by Dominique Ansel made a huge splash in New York, where people would line up early in the morning for long hours to get their hands on the creation. 
It's light and flaky but still has all the satisfying indulgence of a donut. Bakers around the world were quick to take note. While Ansel is the originator, the concept spread like wildfire, bringing the once-elusive dessert to the mainstream.
2008: Black Garlic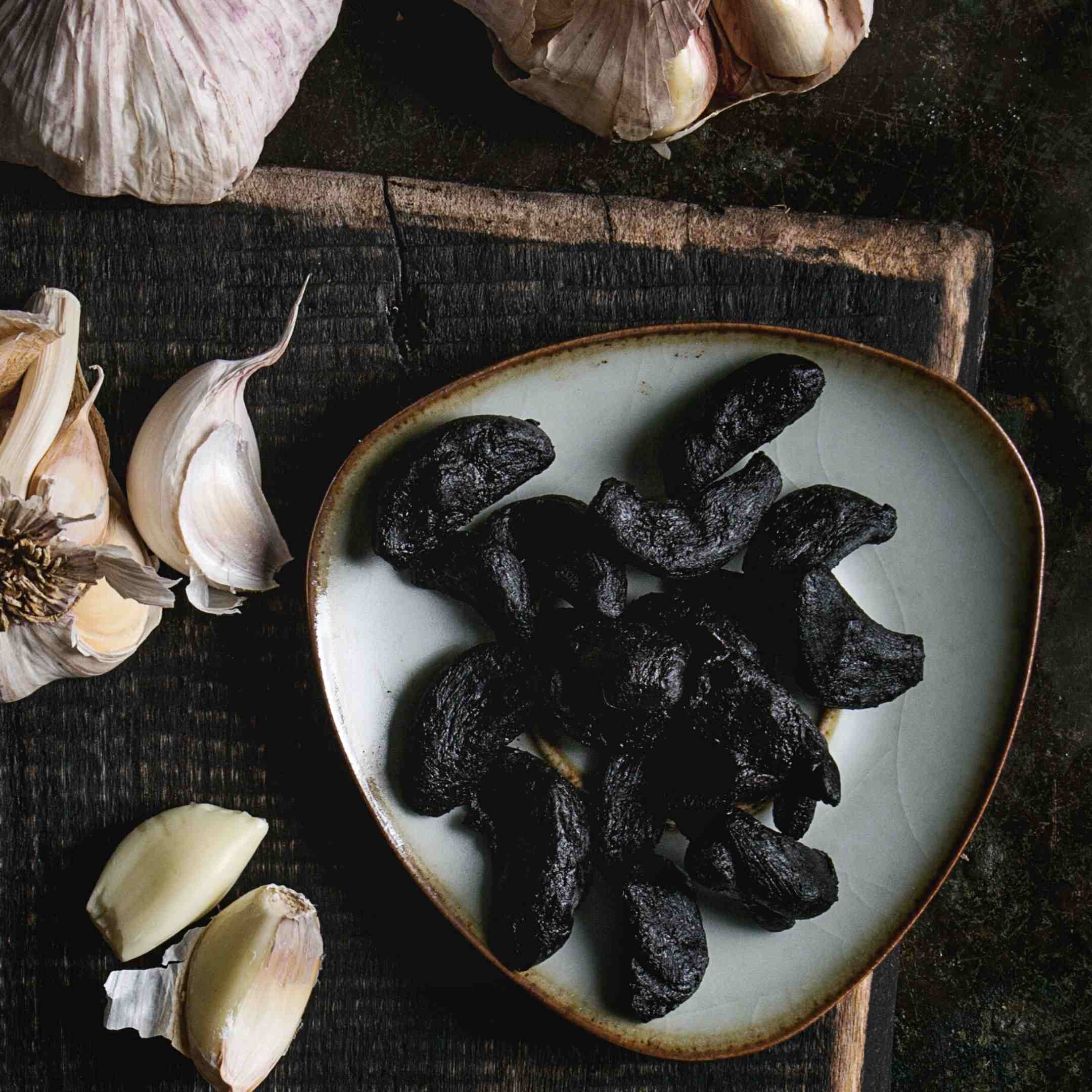 Black garlic is simply regular garlic that has been aged for 30-40 days in warm and humid conditions imparting it a delicious sweet taste and dark color.
Black garlic has been used in Thailand, Japan, and Korea for some time now. Unfortunately, there is not much to know about its origin. As a matter of fact, it has several possible origin stories that are unconfirmed.
Here in the west, most people discovered or rediscovered it around 2008 when it exploded on the culinary scene and became a smash hit in many restaurants. Its popularity and benefits are growing more and more popular every year.
This delicious and healthy food invention is here to stay.
Read Also: Here Is How You Can Easily Make Black Garlic In The Slow Cooker.
2006: Gluten-Free Bread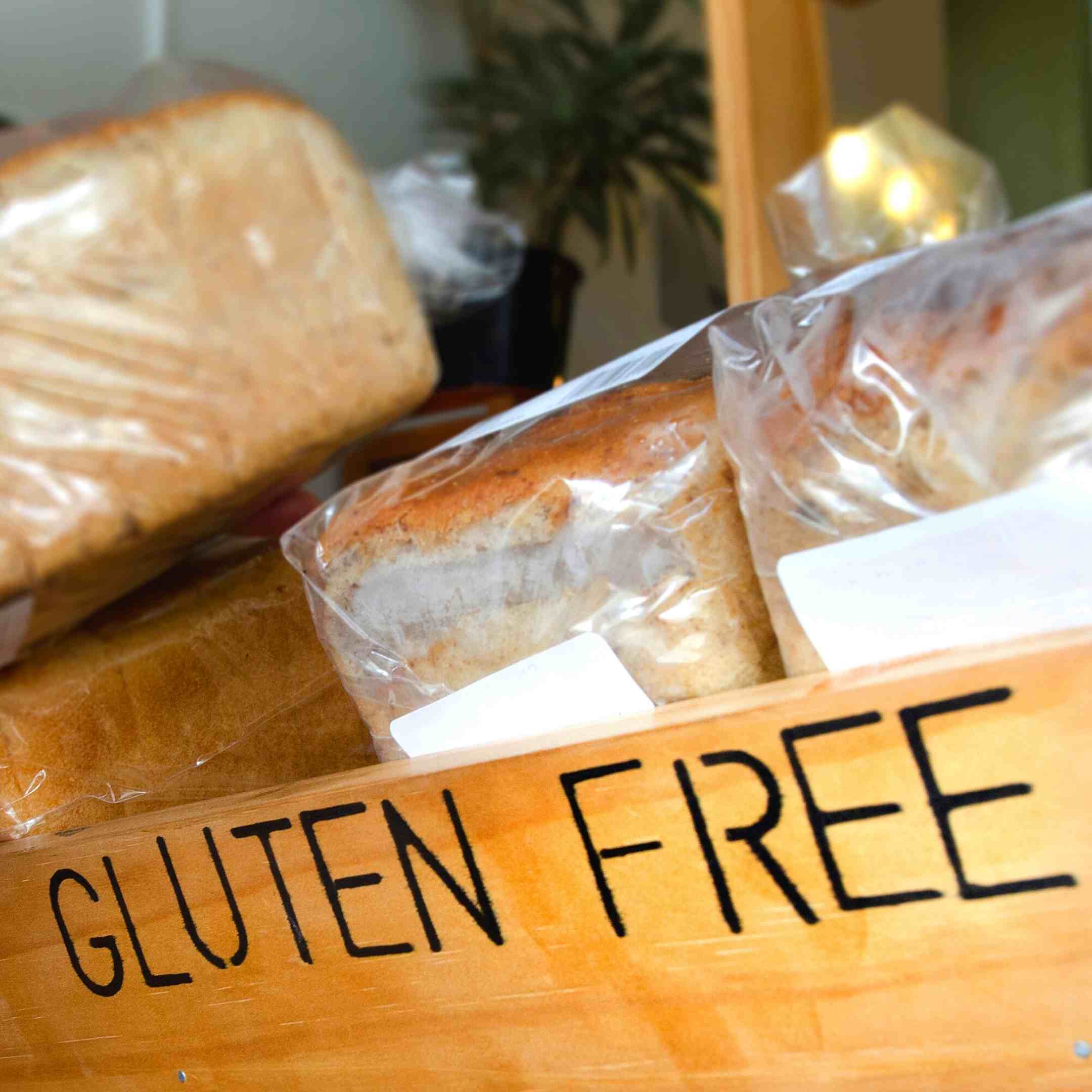 The concept of eating gluten-free has roots in World War II, but the lifestyle has had major transformations since then thanks to the advent of gluten-free bread.
When it was first invented, gluten-free bread was unappetizing with a short shelf life. It was only around 2006 that the products got a much-needed taste adjustment and improved shelflife, allowing for broader circulation.
Thanks to those innovative gluten-free bakers, you can now almost certainly count on being able to find a gluten-free loaf at your local supermarket.
2006: Cheesy-Bites Pizza
Pizza Hut surely are a creative bunch, with masterpieces like stuffed crust being introduced as early as 1995. It wasn't until 2006 that they mastered the appetizer and main dish crossover of the Cheesy Bites pizza.
This limited special has since earned itself a ritualistic return. The indulgent pizza treat is on the menu all year round now. 
2003: Pumpkin Spice Latte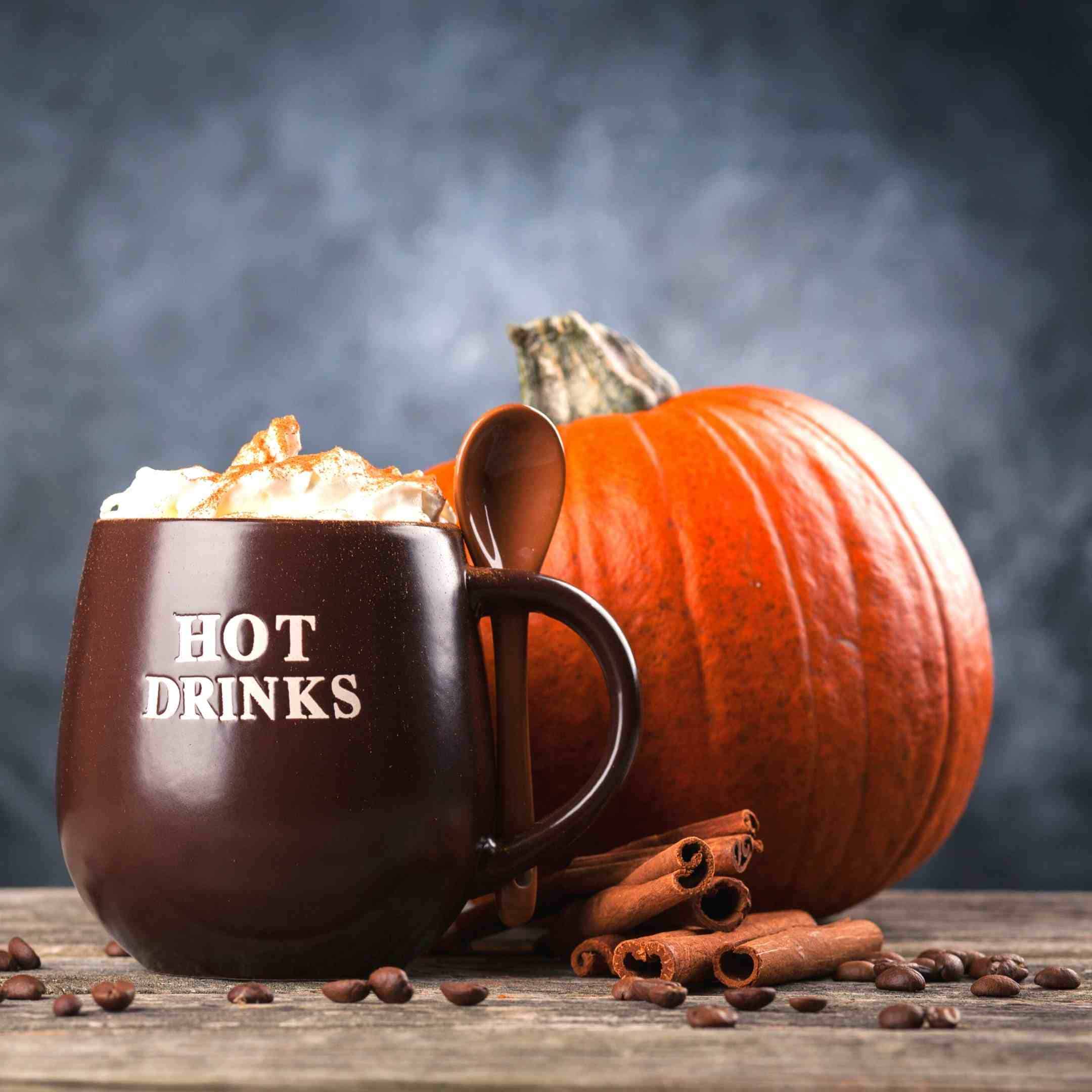 The Pumpkin Spice Latte is another seasonal treat that is undeniably super popular, and surprisingly very young.
When it was first dreamed up, it was released as a "test" throughout select U.S. regions.
Needless to say, a pumpkin spice latte in a mug with cinnamon sticks was well-received and is ranked closely with apple cider as an iconic autumn beverage.
1998: GoGurt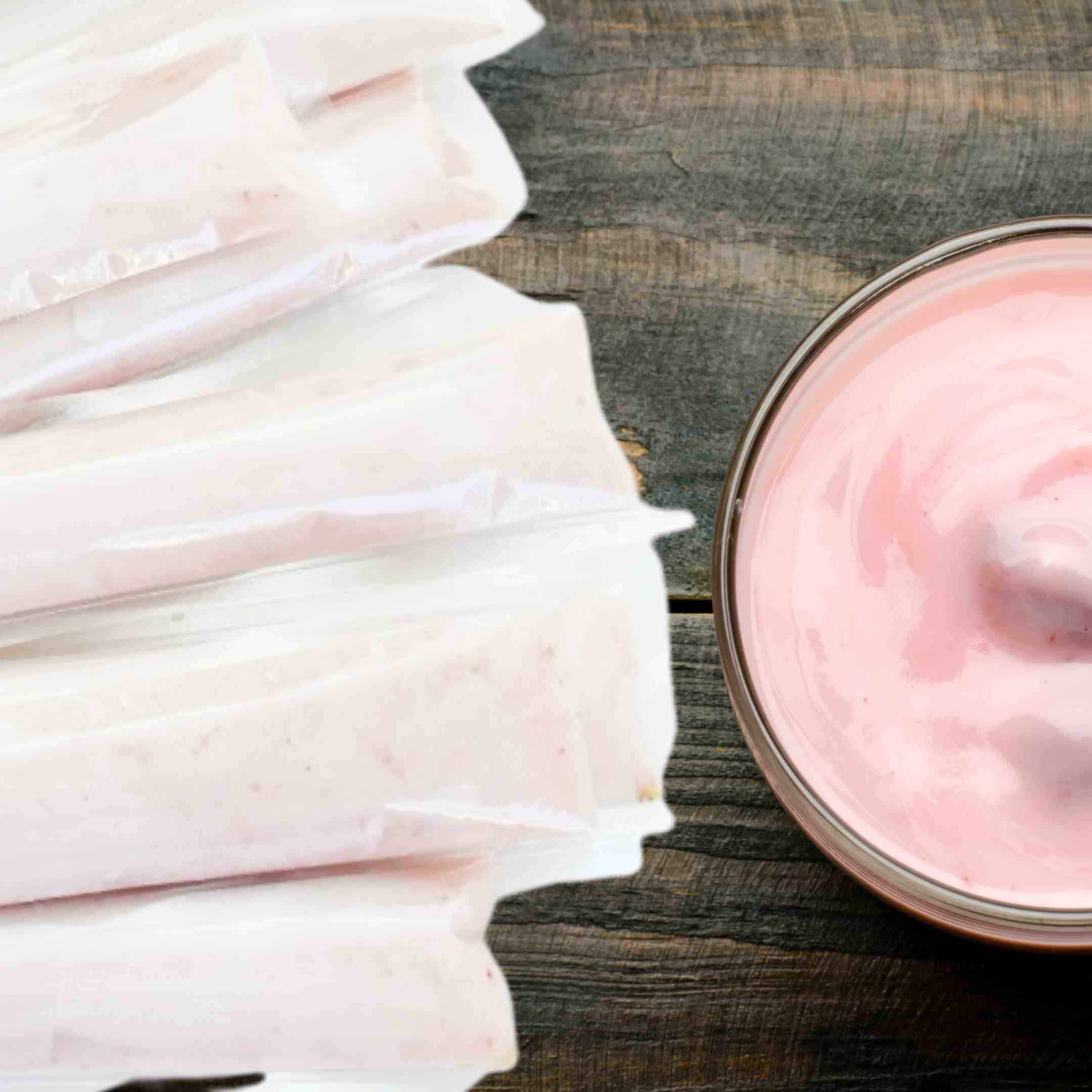 The concept of yogurt on the go or yogurt tubes was dreamed up about ten years earlier, but it wasn't until 1998 that it hit the shelves.
Now, twenty years later, they remain a mainstay of on-the-go easy snacking.
General Mills celebrated the anniversary of this product's release in a blog post, remembering the success of what TIME called "the fallest-selling yogurt product ever released."
Read Also: Yogurt vs. Kefir – Which One Is Better For You?
1995: Oat Milk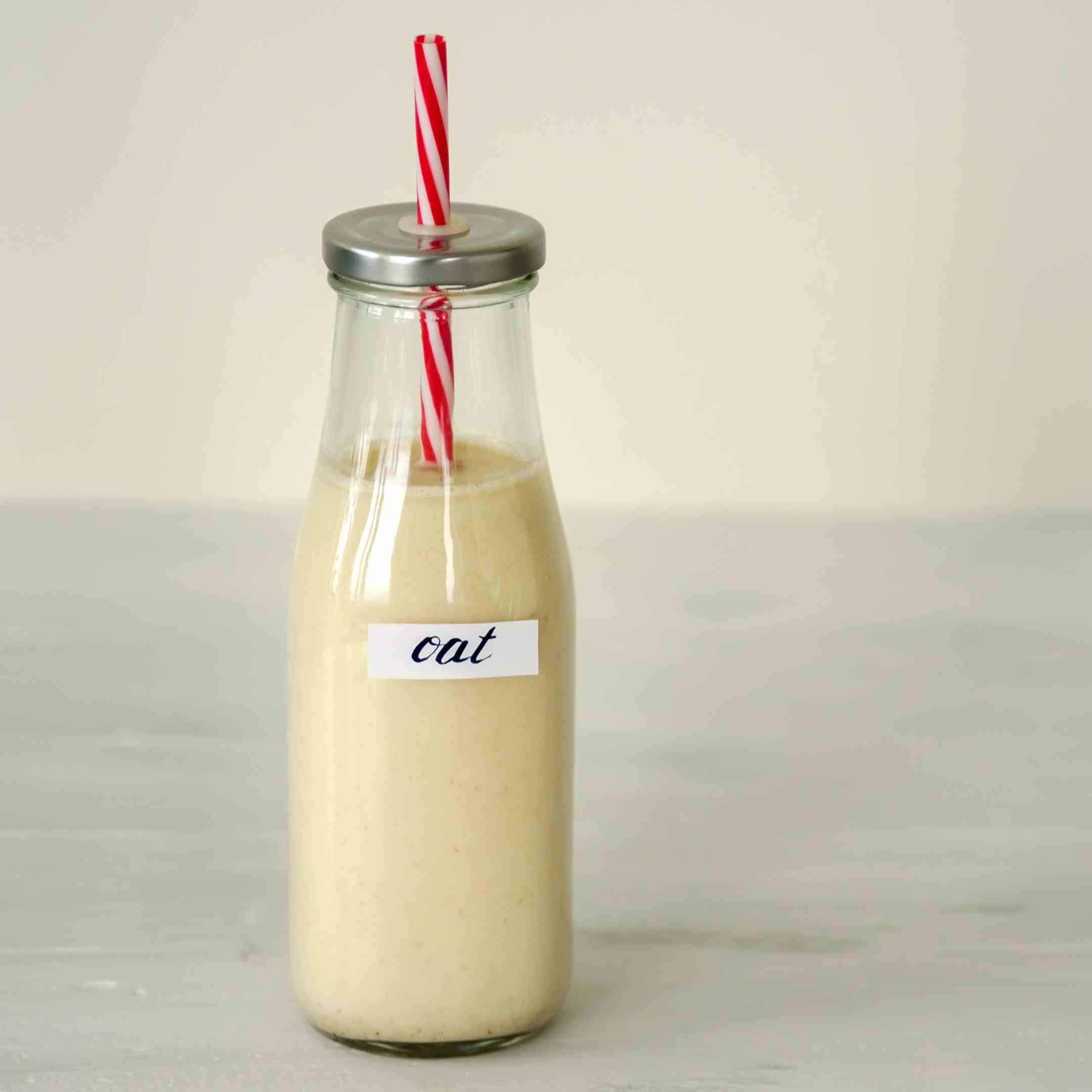 Milk alternatives are big business in today's world. Almond, soy, coconut, and hemp milk are getting some new life, but it's oat milk that's getting a real first shot at popularity.
Oat milk was invented as part of Swedish research into sustainable and dairy-free products. Oat milk is plant-based milk derived from the whole oat.
The Swedish brand Oatly arrived in the U.S. in 2016, supplying boutique coffee shops with a test of their creamy, dairy-free beverage on the house. 
People loved it, word spread quickly, and oat milk has become a favorite option in coffee shops around the world.
Read Also: Are You Buying The Right Oats?
1991: Protein Powder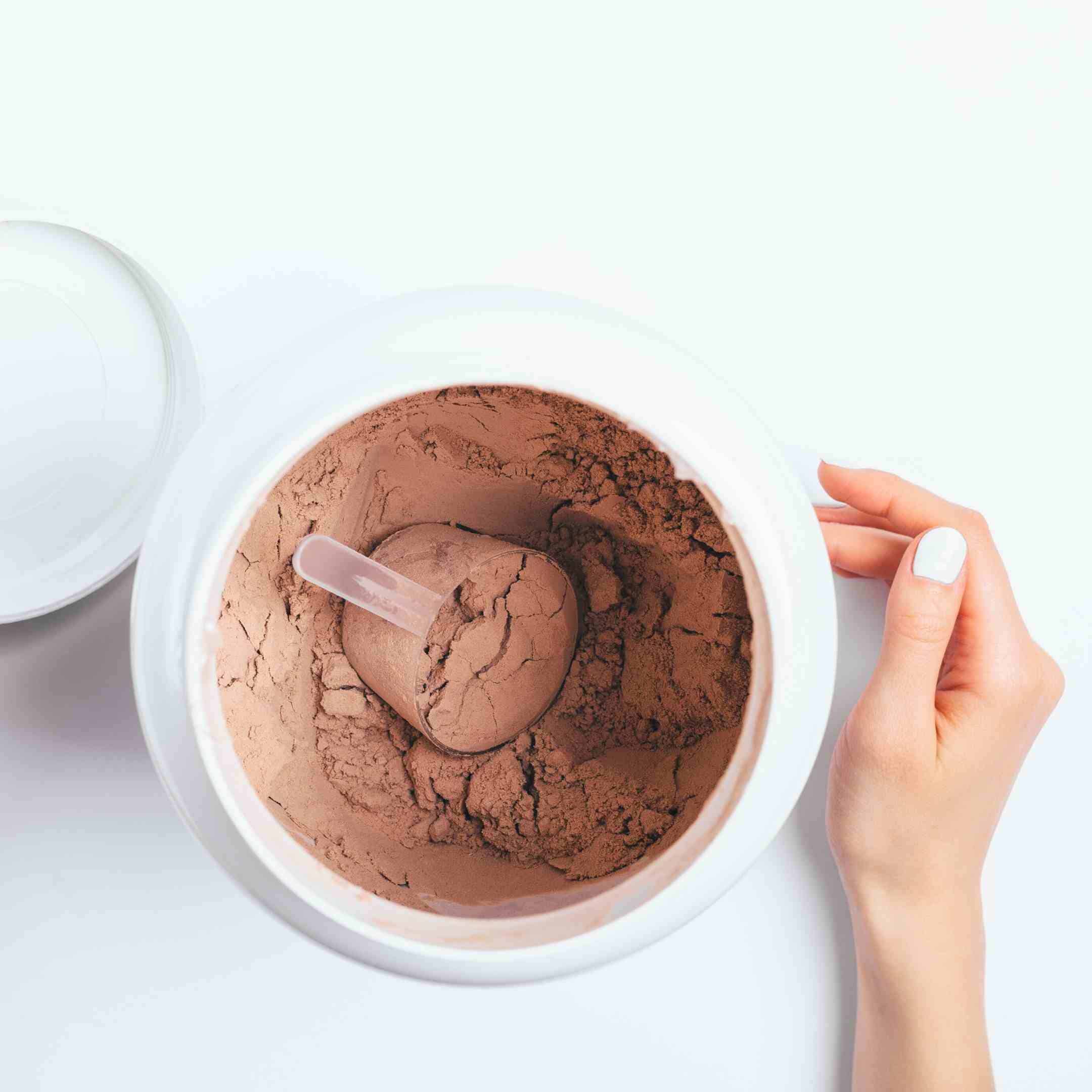 Whey Protein Powder may seem like a permanent staple of exercise culture, but it's a true millennial invention! Whey itself has a more profound history, as it's simply a byproduct of cheese.
Farmers collected it for centuries, but no one quite nailed how to use it until the early 90s. The supplement brand Met-Rx found a way to make it palatable and transformed it into a meal replacement powder, officially dawning the age of this gym culture staple.
Today, whey protein is not the only protein powder you can get. Powdered nutrition, in general, has really taken off in recent years.
Check out these popular plant-based high-protein powders here.