Eating porridge is the one secret you can easily steal from the top athletes.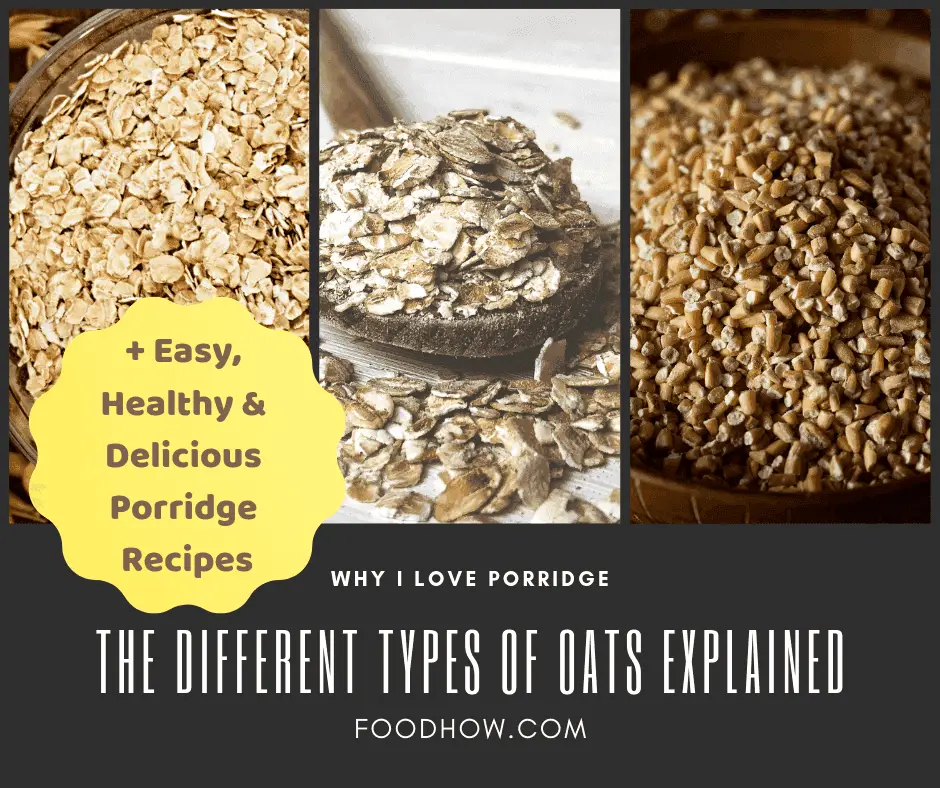 Oats are an absolute superfood based on their dietary value. Oats are rich in healthy carbohydrates and contain more nutritional fiber than any other grain.
Oats are also rich in minerals like manganese, phosphorus, zinc, selenium, and magnesium. In addition, oats contain a lot of Vitamin E. They are the perfect breakfast cereal.
Oats and Porridge should be a dietary staple in practically any diet.
Eat Nutritious Breakfasts That Will Actually Fill You Up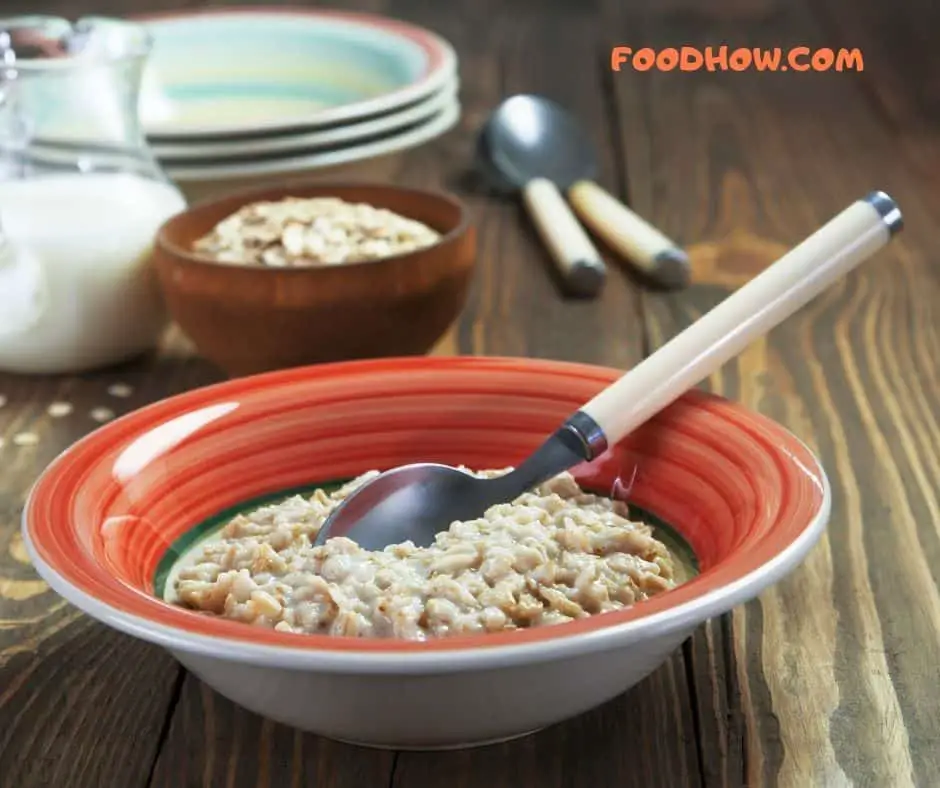 A lot of people either don't know or just ignore these facts. They skip breakfast altogether or eat processed low-quality carbohydrates with low nutritional value that are digested quickly, triggering unhealthy spikes in insulin and blood sugar levels.
Forming the habit of consuming a big bowl porridge every morning is a smart and healthy way to start your day.
Decide not to snack on junk, but instead fill yourself up with yummy oats so much so that you won't even think of croissants or muffins. Nutritious porridge will keep you full until, or even way past your lunchtime.
Eating more porridge for breakfast has revolutionized my eating habits for good and I would like to share some of my favorite oatmeal recipes here to make it easier for everyone to start their day with a healthy, delicious, and nutritious meal.
I consume a huge portion of porridge for breakfast, an adequate amount of salad and/or chicken for lunch, and a light meal for dinner. I can do this because porridge is so filling that it keeps me full almost the entire day. 
Eating a bigger breakfast helps me avoid carbs later and curbs my desire to snack during the day.
One of the greatest pros of oat porridge is how flexible it is.
Oatmeal Don't Have To Be Boring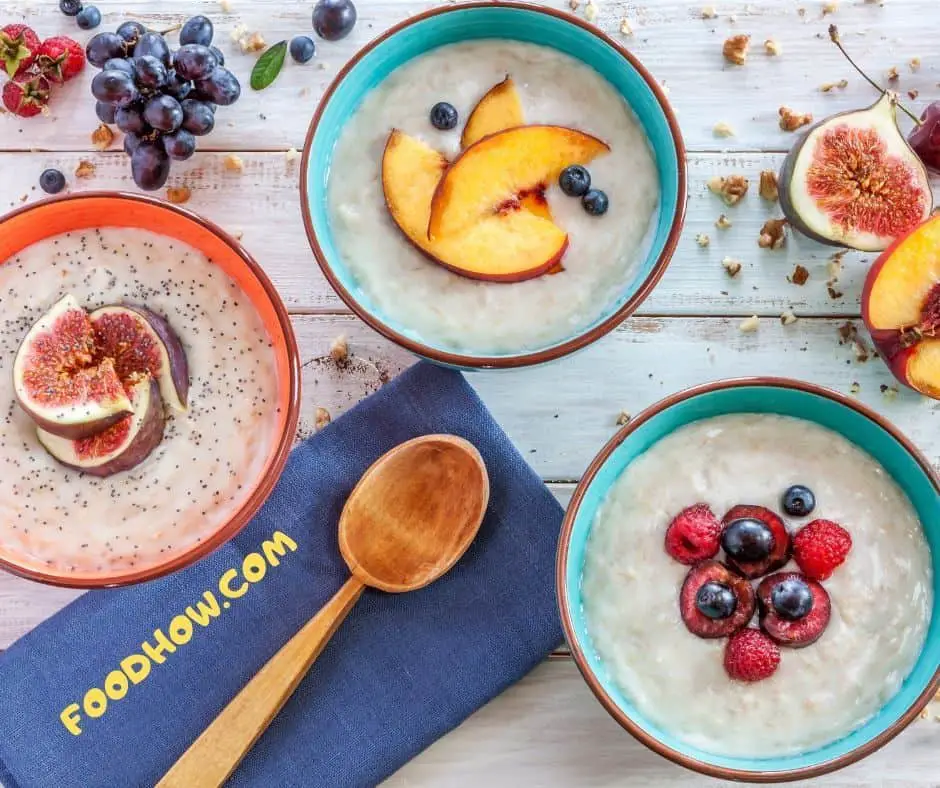 Porridge is not known for being very exciting. It is certainly reliable, filling, easy, and nutritious but not thrilling.
Instead of looking at it as something boring, look at it as a blank canvas. You can do so many things with it.
Go wild, experiment, use different cooking methods, try and mix different flavors, test a variety of toppings, try different textures, and so on. Don't worry if you feel like you can't come up with a new and exciting porridge recipe.
I have gathered some very interesting, delicious, hearty, and healthy oatmeal recipes across the web that you can try out right away.
Then comes the question – which is the best oats?
As with many popular foods, there's now such an incredible range of choices. From steel-cut oats to rolled oats to quick oats and everything in between.
Here are some pros and cons of different types of oats, how they are processed, and how to best cook them.
Different Types Of Oats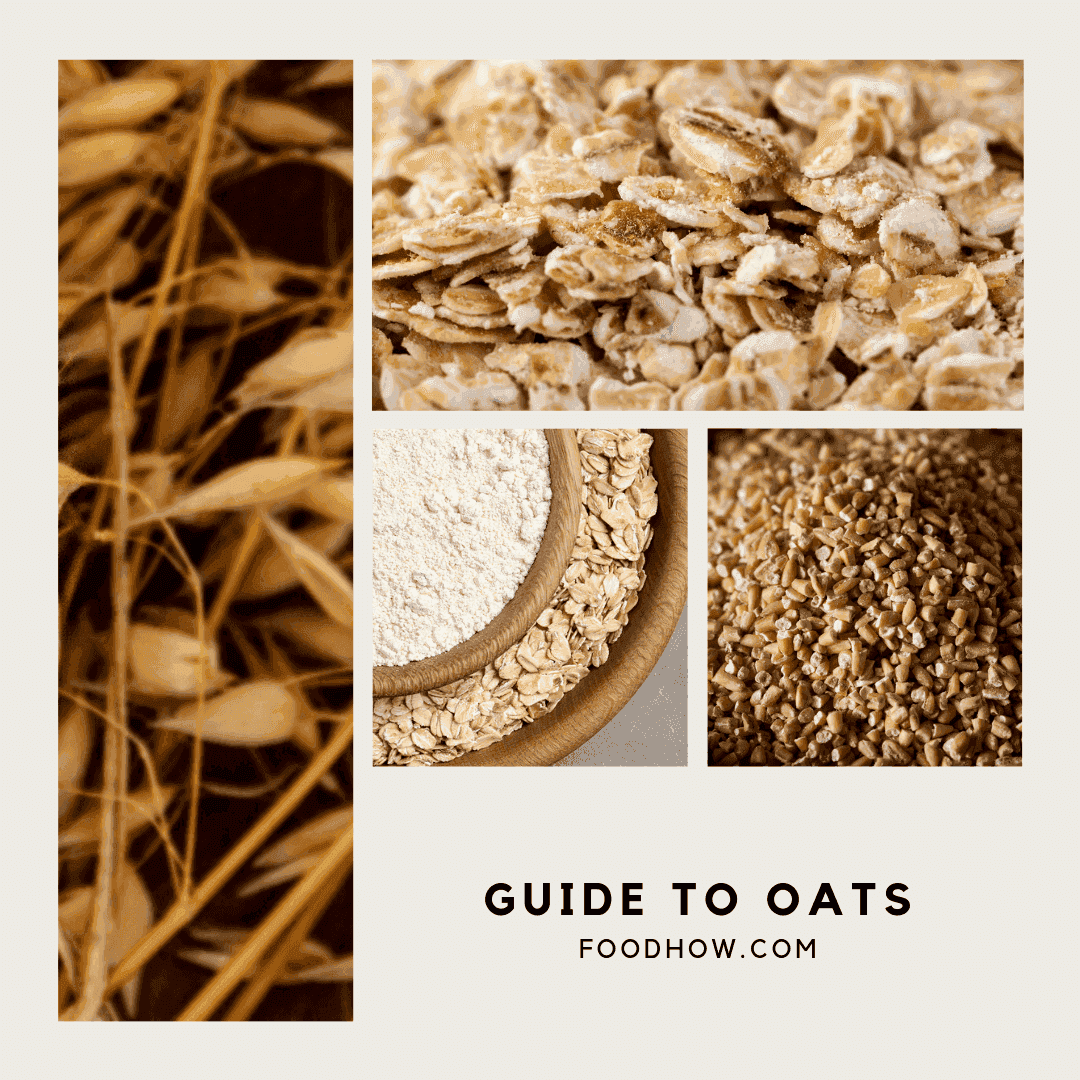 Oats generally come in a few standard variations, the most common ones are:
Rolled Oats
Quick 1-minute Oats
Steel-cut oats
Scottish Oats
Oat Flour
Let me preface this list with a statement; namely, all oats are good oats. Whether they take an hour or a minute to prepare, all of these oats mentioned above are natural, holistic, and good for you.
The only type of oatmeal to avoid is the kind common in mainstream American grocery stores that come in a pouch, with added sugar, chemicals, and God knows what else. If you are that pinched for time, use Quick 1-minute oats instead. 
1. Rolled Oats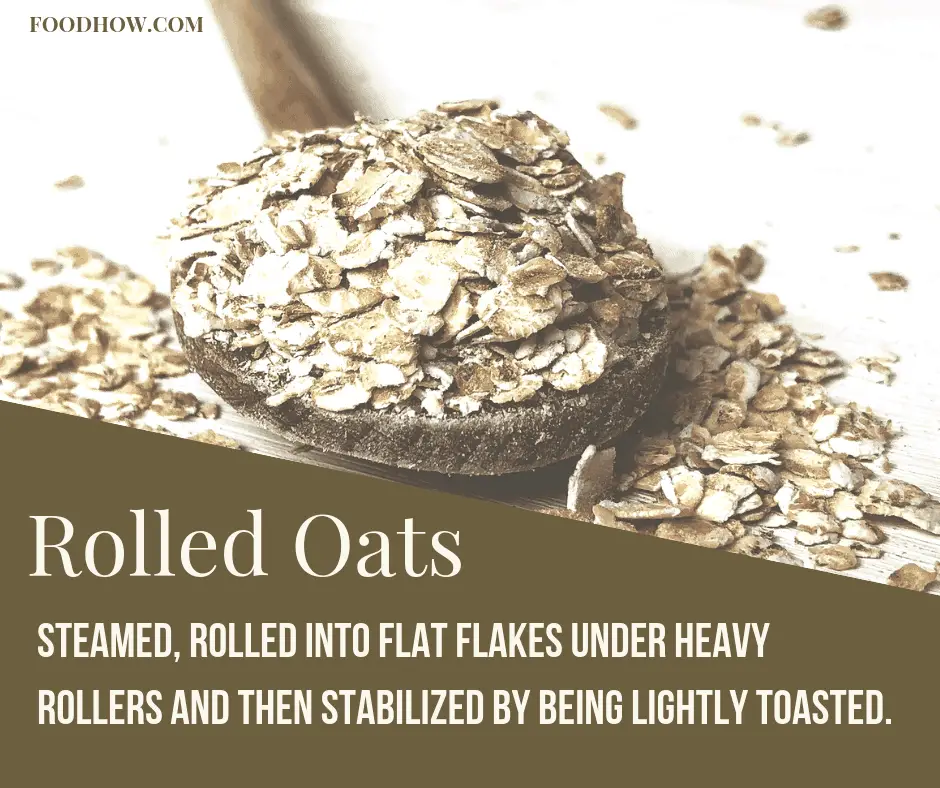 Rolled Oats are one of the most standard varieties here in the USA (and I imagine other nations as well). They are a compromise between the old-fashioned steel-cut oats and the convenience of quick 1-minute oats. 
Rolled oats are created when oat groats are steamed and then rolled into flakes. This process stabilizes the healthy oils in the oats, so they stay fresh longer, and helps the oats cook faster, by creating a greater surface area. 
More surface area means more outside space for the heat or hot fluid to attack the food, thus making it cook faster.
2. Quick 1-Minute Oats
Quick 1-minute oats are very convenient. They are already partially cooked, so they can be used in ways other types of oats cannot. 
The nutritional value of quick oats rolled oats, Scottish oats, etc. is very similar, which is one of the reasons why oats are such great food. 
There's versatility, and each individual can find the kind that best suits him and his lifestyle.
3. Steel-Cut Oats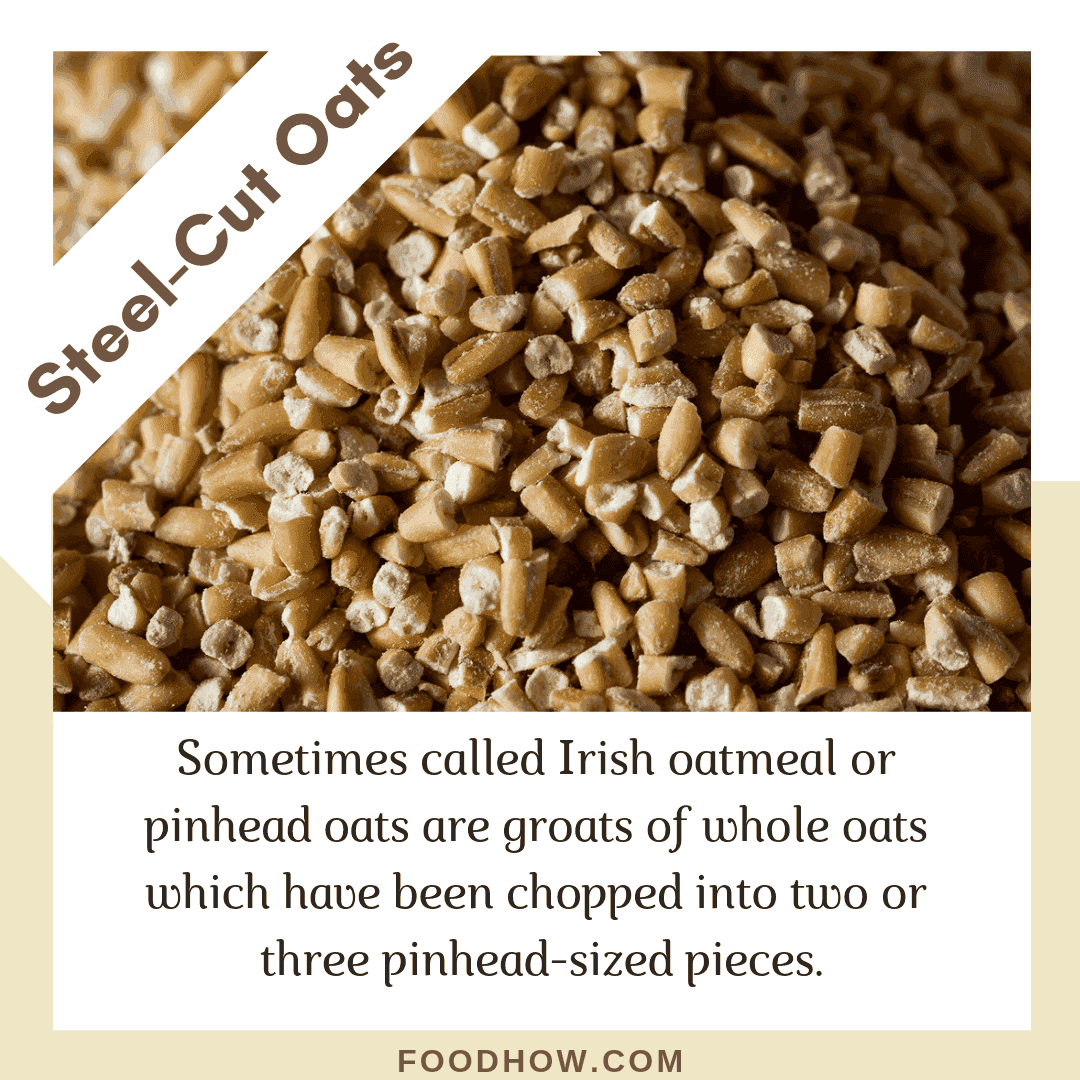 Steel-cut oats are a more old-fashioned kind and take a lot longer to cook, but these are the most nutritious kind.
If you take whole oat groats (the whole grain as it is called) and cut them into two or three coarse pieces, you get steel-cut oats, also called Irish Oatmeal. 
These are best recommended for people who are serious about their oatmeal, who love the flavor and texture of porridge and have the time to cook slowly, and the know-how to season the porridge in a gourmet fashion.
They can take up to 45 minutes to cook and require a lot more water or milk. The result is a creamier, more hearty porridge with a good texture and a lot of different flavors depending on how you prepare them.
Finding steel-cut oats can be a bit difficult. Most supermarkets won't sell them, so the best place to buy steel cut oats is a health food store or you can order them online here as I do.
4. Scottish Oats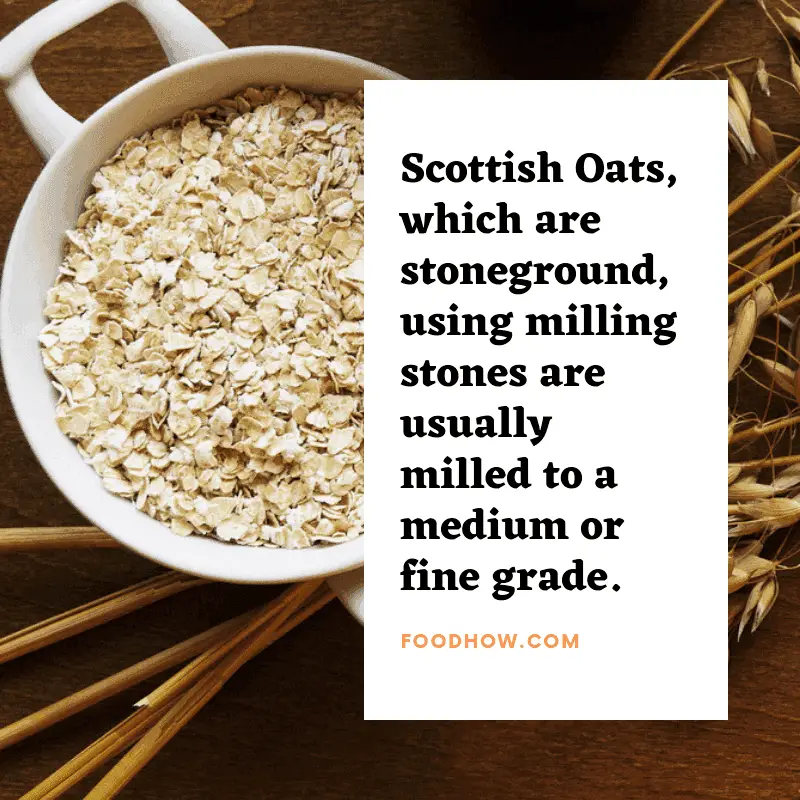 Scottish Oats are a refinement past Steel-cut oats. They are stone-ground instead of cut, making them a finer almost powder-like texture that results in a creamy porridge or oatmeal. Once again, it is all about personal taste or choice.
5. Oat Flour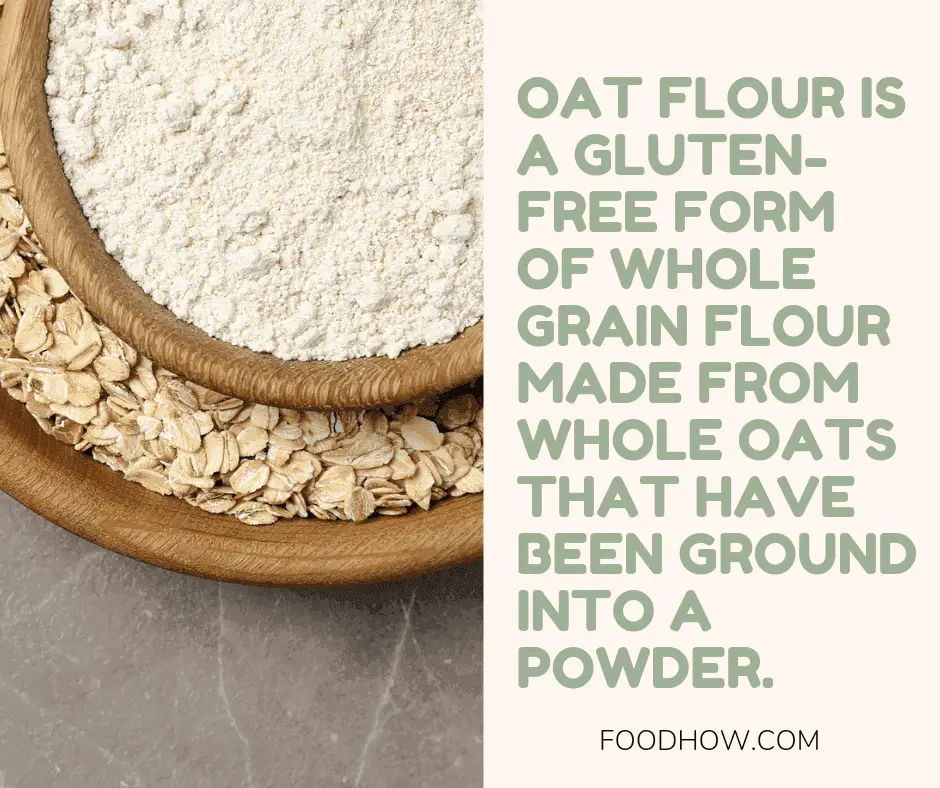 Finally, there is Oat Flour, which as its name implies is ground finely into a powder and can be used for gluten-free baking cookies, cakes, bread, or making healthy pancakes.
How Oats Are Made – Video
In this short video below, you can see the whole oat-making process from start to finish, from oat groats to steel-cut oats to rolled oats to quick oats. This process is very similar across the world.
Choosing The Right Oats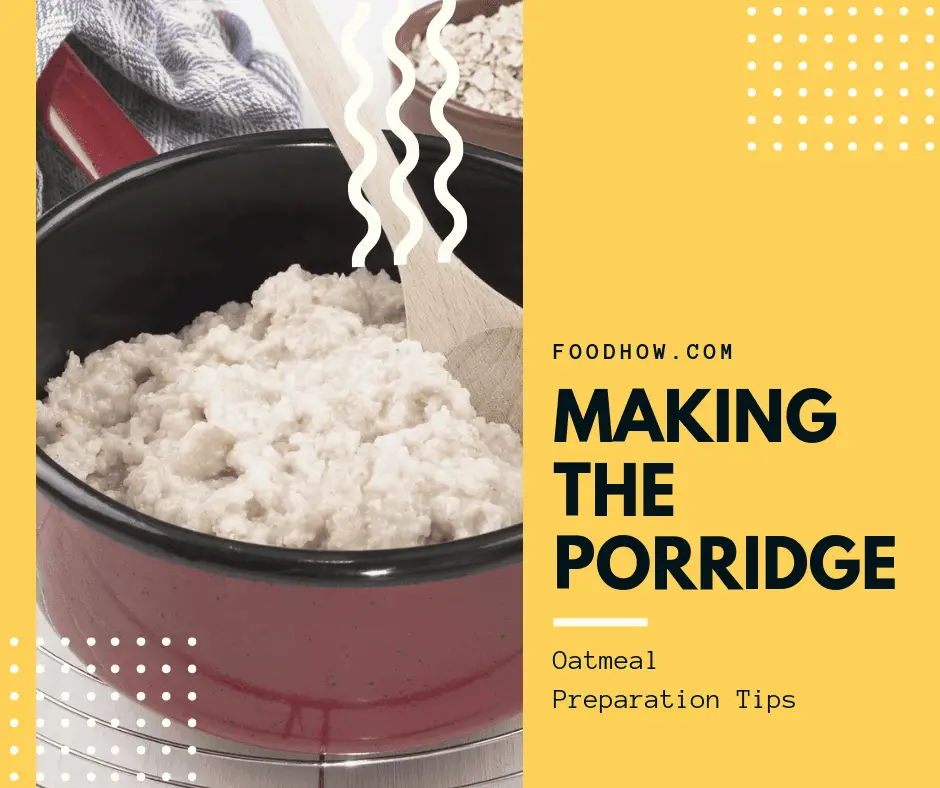 All the oats are good oats and great for making porridge.
Steel Cut Oats are the most hearty and tasty. As it takes about an hour to prepare them properly, then it is not always the first choice for people. But if you have time to cook, then it is worth the wait.
Quick Oats are very easy and quick to prepare. Quick oats can be prepared with just boiling water or wherever there is a Microwave. But compare to steel-cut or rolled oats, these are not as tasty and filling.
The best choice for most people is the old-fashioned, rolled oats that take about five minutes to prepare on the stove-top, cooked in water, milk, a combination of both, and all the other ingredients you can think of.
The only oats I would NOT recommend are these small instant sachets or little one portion tubs you can find in any supermarket. These are highly processed and full of sugar and artificial flavoring.
These are also 3 times the price then your regular quick oats that can be cooked as fast and easily if you are short of time. So these are the only oats I would not recommend.
Now, here are some of my favorite porridge recipes below:
Quick, Healthy, And Delicious Oatmeal Recipes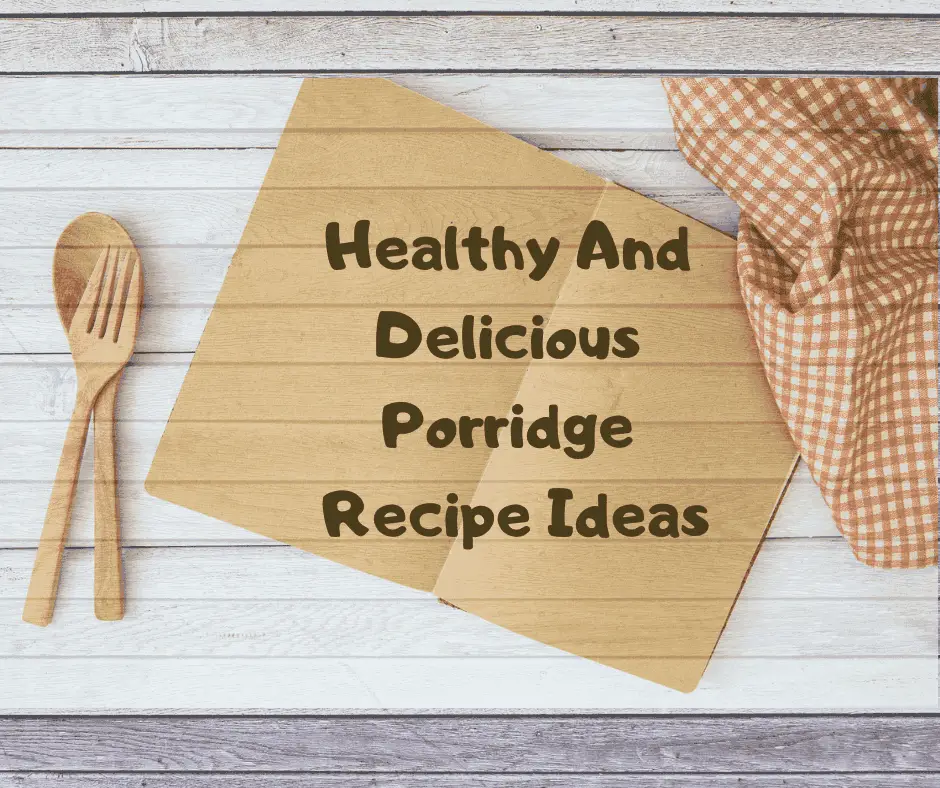 Scotland is the home of porridge originally. It's only fair that we return to our roots and explore a few traditional recipes. These next recipes are going on a tour of the highlands!
Traditional Scottish Porridge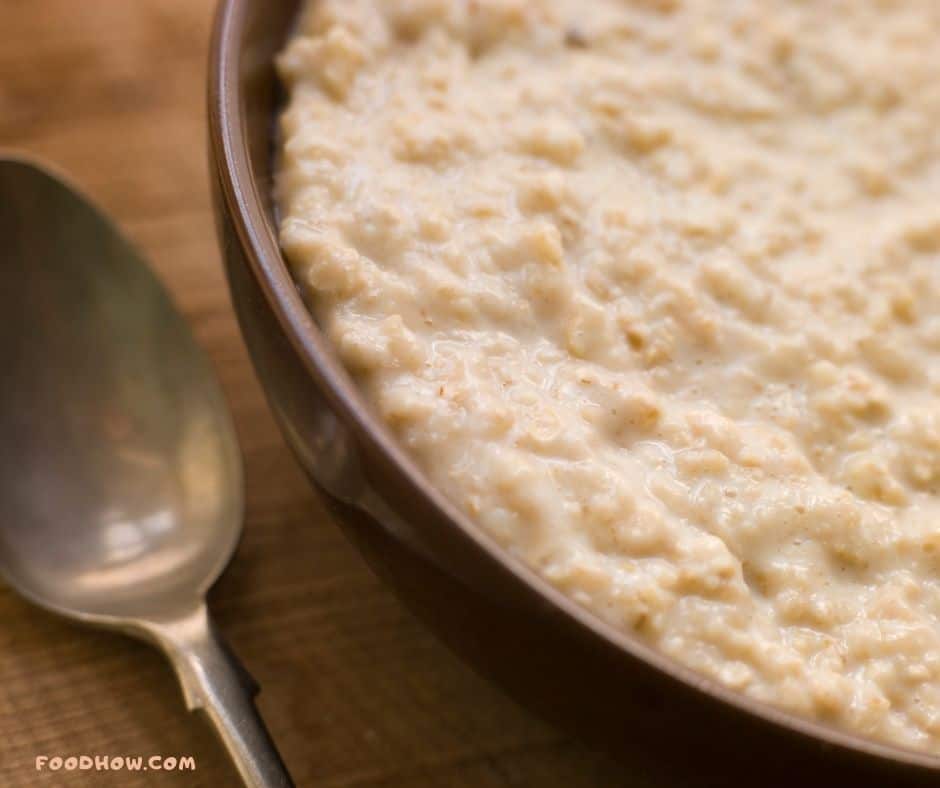 Ingredients (serves 2-3)
1/2 cup Scottish oats
1 cup 2% milk
Pinch of salt
Optional: brown sugar, maple syrup, honey, jam, golden syrup, butter.
How To Make Perfect Traditional Scottish Oatmeal: 
Place the oats in a saucepan and add the milk. (add water or a mixture of both if you don't want very creamy porridge)
Slowly bring the oats to boil, 

constantly stirring, 

until the porridge starts to thicken. Once you notice the thickening lower the heat and let the porridge simmer for approximately 5-10 minutes ( depending on how thick porridge you prefer)
Then remove from the heat and let stand for a few minutes to cool slightly.
Now you can serve the porridge in a bowl with either some butter, maple syrup, golden syrup, honey or brown sugar

, or even a spoon of jam. I like to sprinkle some cinnamon and brown sugar on my porridge. If I feel really healthy, then I use Yacon Syrup.

Enjoy
Oat Flour Porridge Recipe
Check out the video below for easy step-by-step instructions on making this nutritious and delicious oat flour porridge. This recipe is quite unique because of the oat flour that gives this porridge a smoother "pudding-like" texture.
Start your day with this healthy porridge made with oat flour. The recipe doesn't stray far from what you've seen in the past, but the key ingredient takes a different form. This nutritious oat flour porridge has a different texture than regular oatmeal made with rolled oats, so not everyone might like it.
You can make your own oat flour simply by blending your rolled oats in a food processor!
Watch the video above for instructions, and you can find the full recipe and all the ingredients in the video description. 
This easy and nutritious oat flour breakfast is my go-to recipe now for most mornings, definitely worth trying it out.
Pear Pecan Slow Cooker Porridge
Ingredients (serves 5-6)
1 tablespoon canola oil
2 ½ cups chopped pears
1 cup old fashioned or steel-cut oats
1 cup of water
1 cup 2% milk
¼ cup packed brown sugar
2 tablespoons unsalted butter
1 tablespoon fresh lemon juice
2 teaspoons cinnamon
¼ teaspoon nutmeg
1 teaspoon vanilla extract
Pinch of salt
1 cup raw, no shell pecan halves
Directions
Grease a 4-quart slow cooker with canola oil.
Add the pears to the slow cooker along with the oats, water, milk, sugar, butter, lemon juice, cinnamon, nutmeg, vanilla extract, and salt. Stir.
Cover and cook on low for 6 hours.
Pour pecans into a dry skillet and arrange them in an even layer.
Place over medium heat.
Gently shake the skillet and frequently stir until the pecans are golden brown and aromatic. This will only take a few minutes.
Remove from the heat, let cool, then roughly chop.
Ladle the porridge into bowls.
Stir in the pecans (use as much as you like).
Enjoy
Ultimate Healthful Scottish Breakfast
Going back to the roots – this is the simplest recipe yet. Just milk and oats, simmered until they're tender and ready to be topped. Why complicate what's been successful since medieval times? 
Discover how to make this traditional Scottish breakfast here at farmersgirlkitchen.co.uk
Old Fashioned Scottish Pinhead Oat Porridge
Decadence to get your morning going. This recipe calls for the oats to soak overnight. Then, simmer the soaked oats in milk and butter before getting creative with your flavors. This recipe recommends sugar, nutmeg, and cinnamon – almost like a Christmas cookie!
Check out this luxurious take on this classic Scottish breakfast recipe for pinhead oat porridge here at foodanddrink.scotsman.com
More Creative Porridge Recipe Ideas Across The Web
Watch this great video below where Jamie Oliver demonstrates his own oatmeal recipes for the ultimate breakfast and twists it all up with different toppings so that you will never get bored with this classic dish.
Many Ways To Make Overnight Oats
Meal prepping made easy! Overnight Oats are no-cook oatmeal and it is very healthy. It's also easy to prepare and customize and will save you time in the morning.
Here are some great overnight oats recipes with Almond, Cinnamon, Apple, Nuts, Banana, Carrot, Blueberry, Peanut Butter, Strawberry, and many more. 
If you have never heard of overnight oats before and want to learn more, check out these great recipes.
The best part? No cooking!
Simple Overnight Oats Recipe
It does not get easier than this "Stir everything together – Leave overnight." Even the grouchiest morning badger can't pass this recipe up!
Give yourself a head start and make breakfast the night before (save an extra 10 minutes from hitting snooze one more time).
If you don't like the idea of eating your oatmeal cold, pop it into the microwave, and you've got a warm breakfast! 
Learn how to make it here at katheats.com
Overnight Oats Chia Seeds Recipe!
A recipe from a registered dietitian Nichola Ludlam-Raine, so you know you can trust these guidelines.
This writer suggests a few flavor pairings to try in your overnight oats – and the best part? You don't have to change a thing about your basic recipe.
Sound tempting? Go here to see what you will need and step-by-step instructions on what to do!
No-Cook Oatmeal – Easy Make-Ahead Breakfast In A Jar
No matter what you do, you can't mess this recipe up. This article takes you step by step (with pictures!) to make a perfect breakfast overnight.
Mason jars are a perfect vessel for this kind of dish – you can mix in the jar, pop a lid on it for storage, and grab a spoon for tomorrow. No cooking, no mess.
Check out these super cool animated GIF instructions here at plated.com
Superfood Porridge Recipes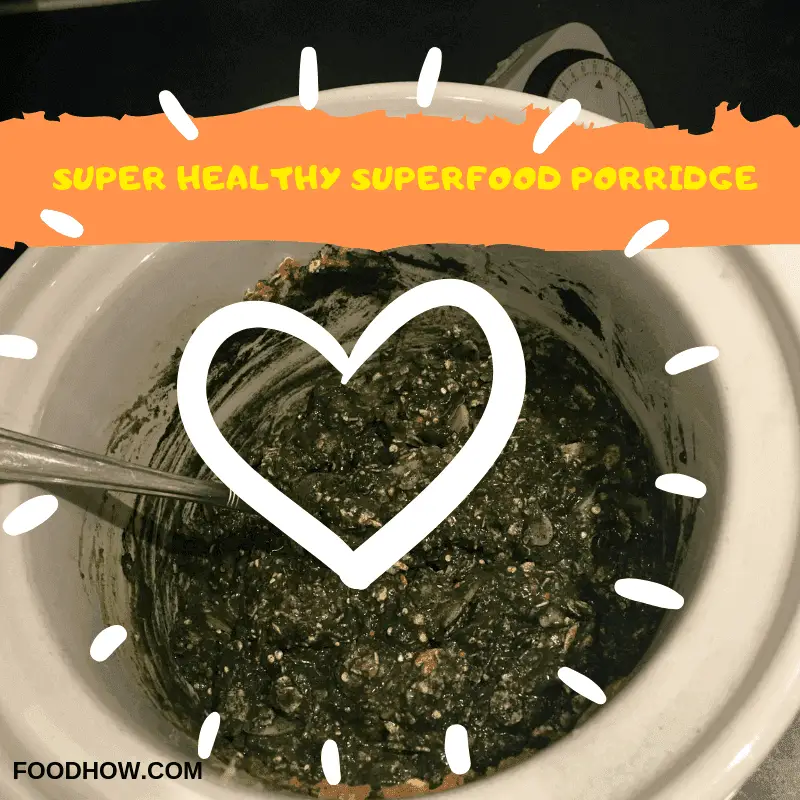 You can sneak a superfood into literally everything. Oatmeal is a perfect carrier for an added nutritional boost – and it can still be delicious! 
Super Nutritious Oatmeal Recipe With Added Superfood Powders
Swap your regular porridge for an upgraded superfood version full of amazing nutrients such as spirulina, chlorella, ginger, curcumin, ground cinnamon, and a mix of raisins, and goji berries, and cranberries. 
This hearty and thick porridge is made in a crockpot, and it is naturally sweetened with honey and mashed banana.
This superfood porridge is my go-to breakfast, particularly in the colder month, but is also perfect for all year round.
Get step by step instructions and the list of superfoods here>>>
Raw Superfood Summer Porridge
Don't shy away from the color of this bowl of oats. Avocado sneaks its way into this recipe.
Maca also makes an appearance, a superfood known for its hormone-balancing properties. This is a vibrant way to start a super day. (If you don't like raisins, try dried cranberries or mulberries instead – just make sure to avoid the dried fruits with added sugars!)
Get this raw food inspired breakfast recipe here at livenaturallymagazine.com
Delicious And Golden Turmeric Porridge Recipe
You've heard of golden milk – now try golden oats. Turmeric is the star player in this recipe, a superfood with a newfound cult following.
Turmeric is known for fighting inflammation. Orange and ginger come to add refreshing, bright flavors. This is a unique bowl, but one you won't want to miss. Give this a try when you're looking to fight bloating or inflammation.
All the ingredients and cooking instructions for this golden oatmeal can be found here at heavenlynnhealthy.com
Old Fashioned Rolled-Oats Porridge Recipes
Let's start with the basics. Food trends can be intimidating, especially when recipes include foreign ingredients or unknown techniques. These are great starter recipes as you branch out in your morning (or afternoon or night) routine.
The Only Basic Oatmeal Recipe You'll Ever Need
Fast and classic. This recipe establishes an oatmeal baseline – warming, healthy, and easily adjusted to fit your daily cravings.
There are only 6 ingredients (including water) for this recipe – ingredients that most people keep on hand anyway! Easily tweaked for a dairy-free/vegan recipe – it's truly the perfect place to start. After a total of 7 minutes, you're ready to dig in.  
Get the recipe here at CookingLight.com
How To Make Oatmeal on the Stovetop
Stovetop oats are a simple way to feel like you made a chef's recipe. This is a three-ingredient, 8-minute option, serving as the perfect base for sweet or savory toppings.
You'll see that salt is the only added flavor here – because the recipe leaves room for you to explore!
Check out all the ingredients and cooking instructions here at TheKichn.com
Slow Cooker Porridge Recipes
If you want a high-quality meal but don't have the time to stir a pot for 25 minutes, it may be time to try a slow-cooker.
This is a great way to enjoy a slow-cooked, time-consuming meal without sacrificing your actual time. *Always make sure you protect your crockpot with nonstick spray or a liner! Trust me!*
Warming Slow-Cooked Quinoa Porridge With Apple And Cinnamon
Quinoa makes a debut in this recipe, adding a nuttier flavor to your bowl – perfect as you approach the summer months and want to change up the winter diet. 6-8 hours may seem daunting – but fear not!
You simply toss the ingredients in a slow cooker overnight and wake up to a perfectly cooked breakfast. This recipe recommends sweet toppings – get those summer berries ready!
You will find the full recipe here at HealthyMummy.com
Crockpot Irish Oatmeal
Steel-cut oats, apples, and cinnamon stick in a slow cooker? Hello, apple pie for breakfast (and goodbye to apple pie calories)! Don't worry about planning for the time to cook those steel-cut oats down to perfection – get them in the crock-pot and put your mind at ease.
This great recipe and instructions can be found here at TheSkinnyFork.com
Healthy Steel Cut Oats Recipes
Steel-cut oats are wholesome, hearty, and filling. The equivalent of a thick wool sweater in the winter – when you want it, you REALLY want it. Steel-cut oats pack a punch. Their texture is thicker, and although they take a little more time, they are well worth the wait.
Make-Ahead Steel Cut Oatmeal
If you're looking to experiment in the world of meal-prepping, this is a great plan for breakfast! Make these oats ahead of time, and they'll only get better as they marinate overnight.
This recipe finds its sweetness from mashed banana (a great trick to keep on hand if you're looking to cut back on added sugars).
Flax and chia, both jam-packed with nutrients like protein and fiber, add a nice thickness, giving you a wholesome, healthy bowl to start your day.
Check out the list of ingredients and cooking instructions here>>>
Steel Cut Oatmeal Crock Pot Directions
The crockpot makes a cameo in this recipe again – because you can't argue with slow-cooked, steel-cut perfection.
This recipe calls for vanilla and cinnamon to start, but the cook has also provided a list of various toppings to explore. 
Adding extra liquid at the beginning creates a softer texture and prevents sticking to the pot. Leave your oats for 6-8 hours (perfect for a healthy night of sleep)!
Get directions for this healthy breakfast here at Dinner-Mom.com
Protein Porridge Recipes
Looking to get shredded but tired of protein shakes? Bulk up your mornings in a new way! Oats carry a natural amount of protein, but you can go further to meet your nutritional goals.
Creamy Peanut Butter Protein Porridge
A natural protein punch: Peanut Butter! This recipe is tailored to individual sizes and takes only 18 minutes to finish.
I also incorporate vanilla protein powder made from brown rice – but you can add your own favorite protein powder! Banana and cinnamon re-appear here, and in the end, you have a wonderful bite of something like banana bread.
Get this delicious peanut butter protein porridge recipe here at naturallysassy.co.uk
Vegan Protein Porridge Recipe With Variations
Vegan? Tired of being asked where you get your protein? All you have to do is show those skeptics your oatmeal recipe! This cook doesn't shy away from different grains – buckwheat flakes, oats, quinoa flakes – get crazy.
Add a scoop of vanilla vegan protein powder, and you're on your way. For a nice punch, consider a dash of superfood (cacao, maca, or acai powder).
Incorporate more protein into your diet and get the list of ingredients and cooking instructions here at naturallymeghan.com
Quick Microwavable Porridge Recipes
On the go? Not a morning person? Running late and need a quick fix? Porridge will always have your back. You won't feel like you're skipping any steps with these microwavable options.
How To Make Your Own Microwave Porridge
Learn how to make microwave oatmeal a healthy way. If you think you don't have time to make porridge, give this perfect microwave oatmeal recipe a try.
It's a great post, with full instructions and the recipe, to learn more go to Mom's Kitchen Handbook>>>
5 Minute Microwave Porridge Recipe
Five minutes! All you need is five minutes. You'll have a healthy bowl of oatmeal, without the expensive packets (careful with those convenient pockets: pre-made oats are often full of added sugars).
There are only three ingredients, and whatever toppings you want. This literally couldn't be any easier.
Get this super fast and nutritious 5-minute microwave porridge recipe here at eatsamazing.co.uk
3 Minute Super Speedy Oatmeal Recipe
If you're not one to rely on a microwave, you can still have oatmeal in a flash. This recipe takes 3 minutes to complete.
All you need is oats, milk, and water to get you going. Then it's up to you to add the extras – a tablespoon of maple syrup or my favorite Yacon Syrup, some berries, or a handful of almond slivers, the possibilities are endless!
Learn how to make this healthiest instant porridge here at familyfoodonthetable.com
Savory Porridge Recipes
You don't have to have a sweet tooth to enjoy the benefits of a warm bowl of porridge in the mornings.
Oats are part of the grain family, and in their pure form, don't carry a sweet flavor. This makes them available to savory recipes too! All are invited to this oatmeal party, sugar-lovers, or no!
Savory Oatmeal Recipes For Weight Loss
Shape Magazine has put together a perfect list of recipes that are totally savory. If you're looking for a break from berries, this is the list for you.
There are plenty of flavor profiles to consider, from spinach-stewed oatmeal to oatmeal congee to a Mediterranean bowl. Take your pick here! 
Nourishing Savory Porridge With Miso, Salmon, And Avocado
By now, you've seen oatmeal with avocado – but have you seen oatmeal with avocado and SALMON? Talk about a protein boost!
Maybe you want to spice up your lunch or have a savory craving for a rainy morning – this is a funky, fun bowl with lots of textures that are sure to wake you right up. 
Here are all the ingredients and cooking instructions for this Miso porridge: inthemoodforfood.fr
Fermented Probiotic Porridge Recipes
Get a little experimental with your porridge. Probiotics are great for supporting the good bacteria in your intestinal flora and digestive tract.
Fermentation adds a unique, tangy flavor that can really spice up your morning routine! If you love fermented foods and the sour kick in Greek yogurt, you'll love these options below.
Healthy Fermented Porridge
This is a good explanatory article about what to expect when embarking on the world of fermented porridge.
Much like sourdough, you have to create a starter. When you are ready for breakfast, cook porridge, as you would normally – but don't forget to consider the acid present in your oats (milk may curdle)! 
I would urge you to check out this great tutorial on Porridge Blog here>>>
Traditional Soaked Probiotic Porridge Recipe
This option includes whey protein that is induced in the soaking process, which adds a new level of flavor. Also, Ghee or clarified butter is on the list of ingredients that will add richness to the meal, and you are free to use as many (or as little) toppings as you like.
This author suggests a drizzle of kefir around the bowl when it's time for breakfast – two forms of probiotics are sure to start your day off right! 
Here is the recipe for this fantastic breakfast: kehoeskitchen.com
8 Other Great Ways To Eat Oats
Oats are a wonderful staple for any diet, and there are many other awesome ways they can be enjoyed. It's way beyond just oatmeal. Here are eight amazing things you can do with a bag of oats:
Oat Milk: The creamy, non-dairy milk of oats is one of my best ways to enjoy the rich flavor and wonderful texture of oats. It's simple to make too – you just whiz a cup of oats with 3 to 4 cups of water in a blender until it is smooth. You can add more or less depending on how thick you want your milk to be. Chill and serve just like any other non-dairy milk.
Burger Binder: Another amazing use for oats is in binding veggie burgers, like black bean burgers. 

After making your burger base, just toss in a handful of oats to improve your burger's texture and binding power. 

 Oats help "set" the burger as it bakes, so you achieve a less crumbly and tenderer veggie patty.
Alternative Whole Grain Flour: Grinding oats produces an appetizing and multipurpose flour that can be used for anything, from cookies and cakes to delicious freshly baked bread and lots more. To grind your oats, just whirl them through your coffee grinder, high-speed blender, or food processor till they become an evenly ground powder. You can use two-thirds of oat flour instead of all-purpose flour in your recipes.
Stew Thickener: Oats can be used, whole or ground, to thicken stews. Toss in 1 or 2 tablespoons of oats or oat flour in your soup or stew after cooking and simmer for 5 to 10 minutes until it thickens. This is particularly effective for chili!
Smoothie Booster: Oats are just what you need to add bulk to your breakfast smoothie. Add 1 or 2 spoons to your nutritious smoothie. Here's a suggestion – a smoothie made from a frozen banana, a small scoop of butter, a handful of berries, and 2 tablespoons of oats, blended with any chilled, non-dairy milk.
Granola Base: Can we really talk about how to enjoy oats without bringing up homemade granola? It's so simple to make that you'll probably never need to buy granola bars from the store again. You can make it fully vegan by substituting the honey with maple syrup or agave.
Pie Crust: Looking for a simple pie crust that's also nutritious? Oats to the rescue again. You can use oats instead of crushed graham crackers in conventional cheesecake crusts. Just mix a cup of oats with 3 tablespoons of coconut oil or melted margarine and press the mixture into your pie pan — Bake at 400ºF for 10 minutes. An even easier way is to sprinkle some toasted oats on the bottom of the pie pan and then pour the cheesecake mix right over the top and bake as required.
Eggless Coconut Oil Oatmeal Cookies (deliciously vegan): These nutritious vegan cookies are sure irresistible, and oats are a major ingredient in these yummy tidbits. I keep a bag of rolled oats around so that I can whip up a batch of these cookies whenever I feel like having a cookie that is soft, chewy, thick, and studded with raisins. 
Check out my video below for step-by-step instructions on how to make these bad boys.
9 Interesting Facts About Oats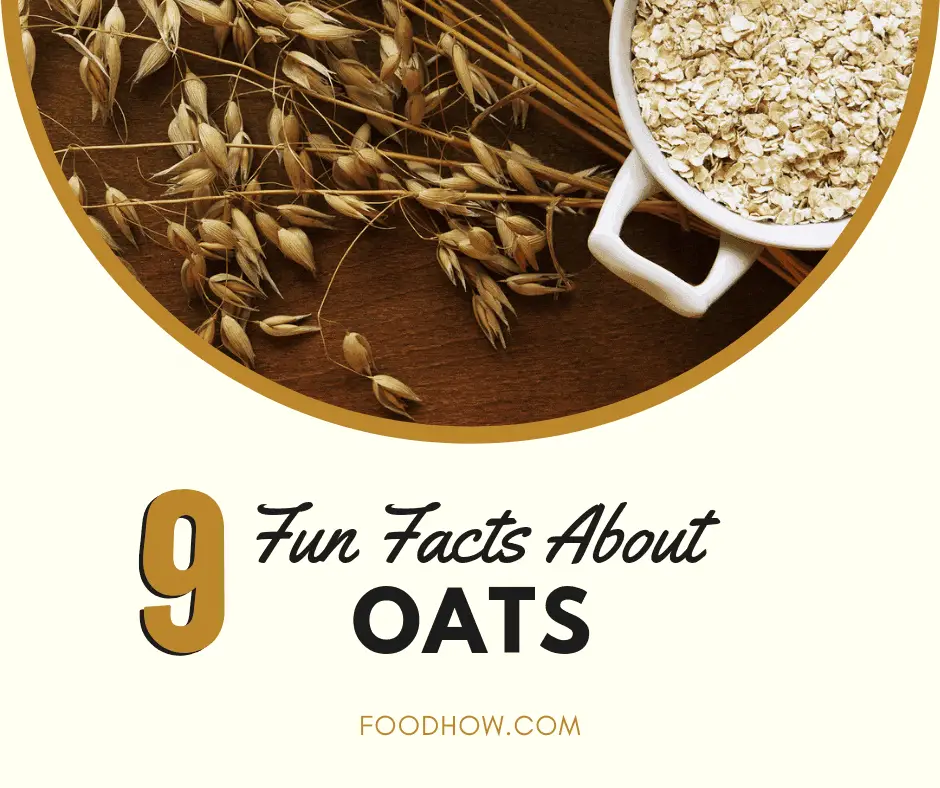 1. October 29th is National Oatmeal Day.
2. January each year is recognized as National Oatmeal Month, the month when more oats are bought than any other time of year.
3. March 18th is Oatmeal Cookie Day.
4. 75% of US households have oatmeal in their cupboards right now.
5. Oatmeal cookies are the major non-cereal use of oatmeal. Meatloaf is second.
6. Oatmeal is amazingly affordable, at less than 15 cents per serving.
7. Oatmeal is healthy for the heart. There are around 40 scientific studies that have proven that consuming oatmeal in our daily diet, as well as other foods low in cholesterol and saturated fat, could help lower the risk of heart disease.
8. There are several kinds of oatmeal in the market – from instant to old-fashioned. Rolled oats that haven't been cut into smaller pieces are regarded as old-fashioned and take about 5 minutes to prepare. They are chewier consistency. Instant oatmeal usually has sweeteners as well as other flavors and ingredients added.
9. Oats were actually one of the first grains cultivated by man. It is recorded that oats were eaten in China, as far back as 7,000 BC. The ancient Greeks used oats to make recognizable oatmeal first, very similar to the porridge we make today.
If you are not a big fan of oats or you just want to try something different for breakfast, then check out these 9 nutritious oatmeal alternatives.