Forget what you think you know about plant protein and fitness…
Veganism is a lifestyle that has been rapidly growing in recent years. In fact, there was a 987% increase in demand for vegan food options in 2018 alone.
As more and more people are looking for information about a plant-based diet for their health, fitness, and well-being, it is important to expose some of the most commonly held misconceptions and popular myths about meat protein vs. plant protein.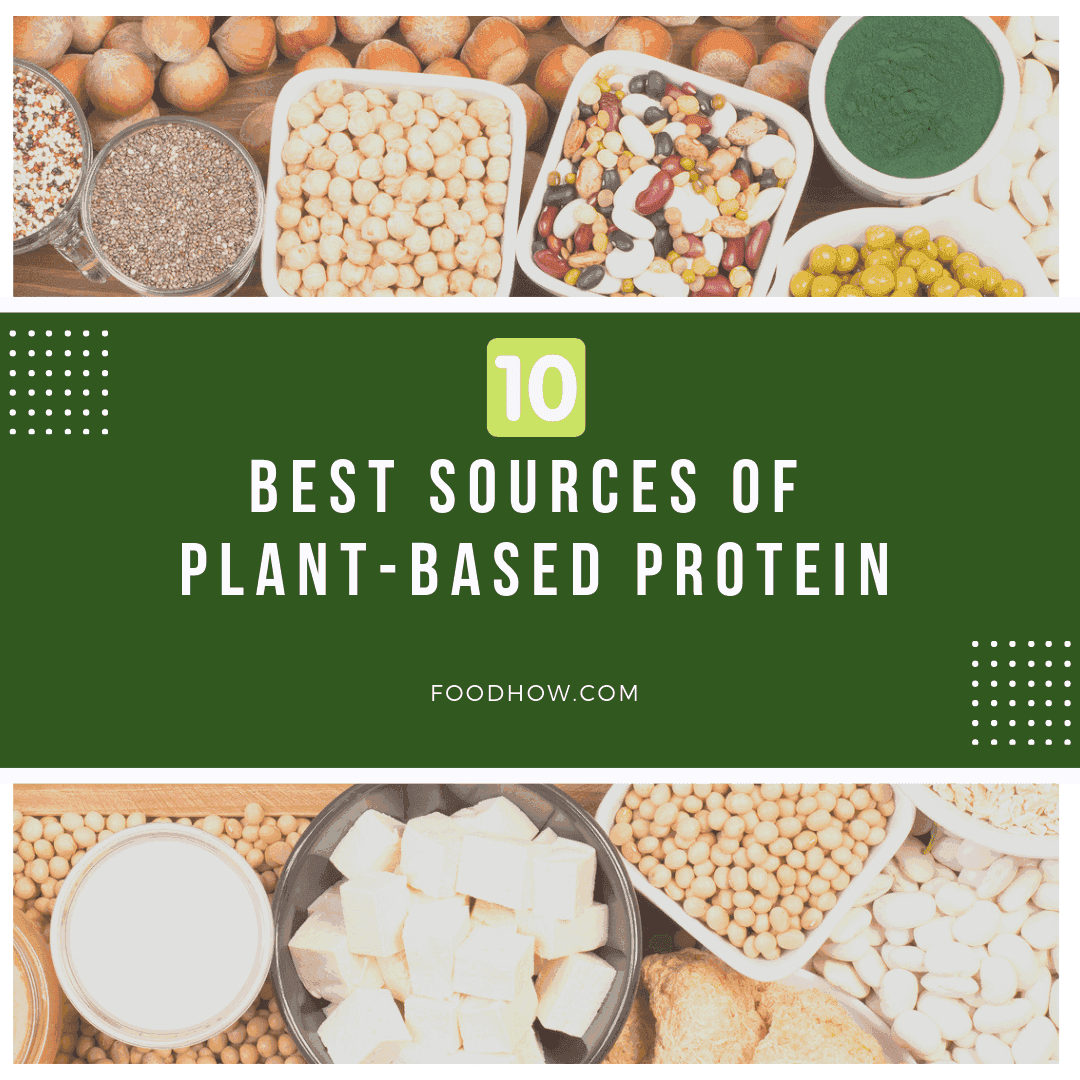 Why Plant Protein May Be Better For You Than Animal Protein
While it is great that veganism is reaching new heights, there are still those who are a bit skeptical about it. There are many arguments that people make, but for ages, one of the biggest rebuttals is that vegans and vegetarians don't get enough complete protein in their diets, and therefore meat is the better way to go.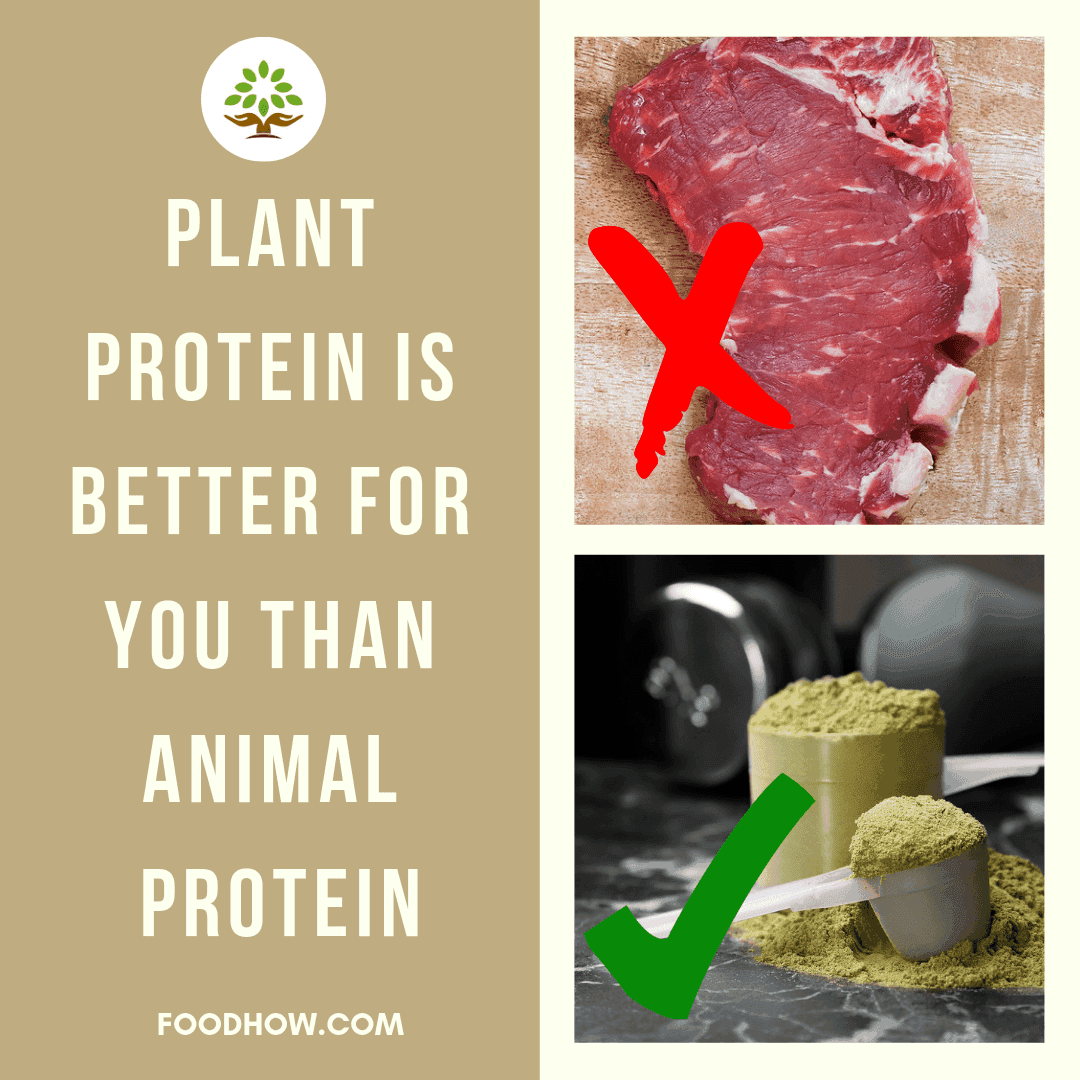 Sure, meat does contain a lot of protein, but did you know that you can get the same if not more protein from some plant-based foods than meat? 
The great thing is that these plant-based protein sources are cruelty-free and full of fiber which helps you feel fuller much longer, and also helps digestion and prevent constipation.
Plant-Based Proteins Are Complete And Are NOT Missing Any Amino Acids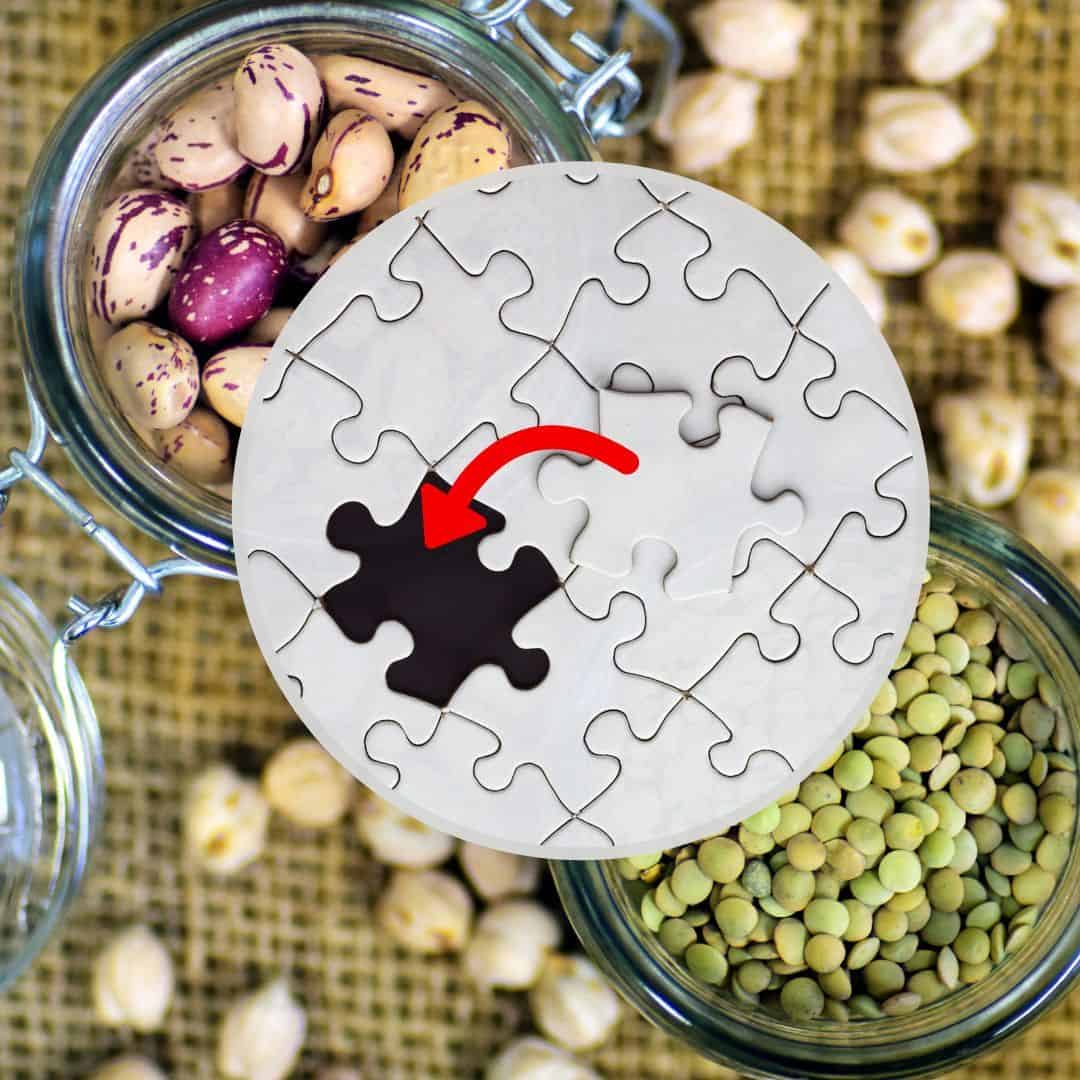 Another argument that people make against veganism is that vegan protein doesn't have as good an amino acid profile as animal protein.
While it is true that meat is a complete source of animal protein, plants can provide you with all essential amino acids as well. 
It is probably necessary at this point to clarify what is considered a complete protein. 
​We need all of these 9 essential amino acids to function correctly. Unfortunately, our bodies can't produce these amino acids, so we have to get them from our food.
One of the main concerns of people who eat a plant-based diet predominantly revolves around their protein intake, and it's a common mistake to define "complete protein" intake as something dependent on quantity rather than quality.
It is a bit absurd then, to assume that one form of protein is superior to the other.
Of course, some plant proteins contain a bit lower amount of some essential amino acids, but this is something that our bodies are very capable of compensating and recycling amino acids to meet our needs and keeping a pool of amino acids ready for when we need them.
The Protein-Combining Myth Debunked
In this video below, 'The Protein-Combining Myth,' Dr. Michael Greger explains further how there is no such thing as incomplete vegan protein, how that myth got started and also debunks the protein combining theory.
Gelatin – The Only Incomplete Protein Source
​The only incomplete protein source is gelatin, which is actually derived from the animal protein collagen. It has no tryptophan. Therefore, it is incapable of building and replacing new tissue so you would not be able to live on just eating jelly alone.
The way to make gelatin viable is by combining gelatin with another food that contains tryptophan, the missing Essential amino acid. It does not need to be meat or dairy but can easily be another plant food.
Amino Acids Explained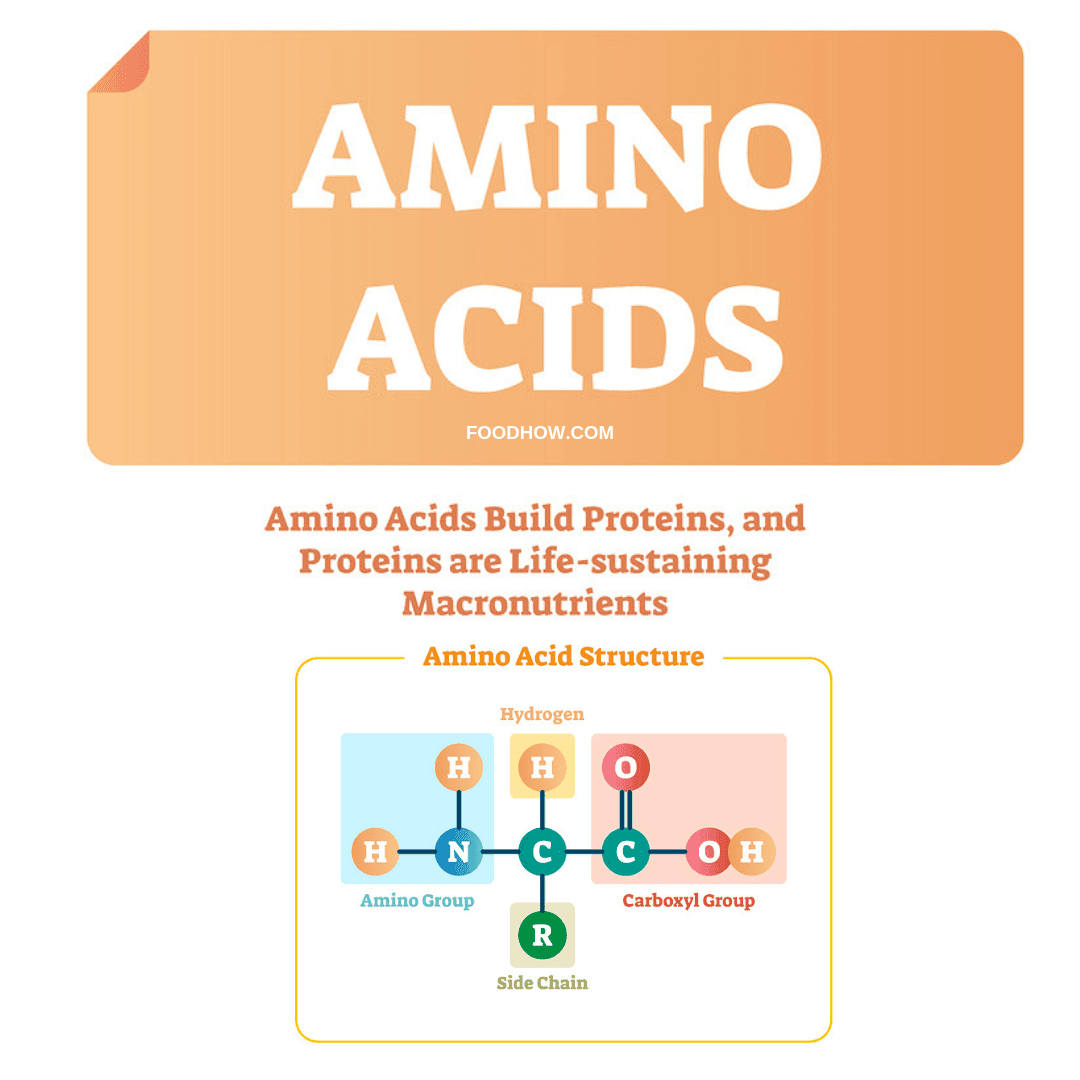 Amino acids are organic compounds that combine to make up protein. In turn, protein is an essential part of all living cells.
It plays a critical role in almost all the biological processes in our body. It helps build muscles, repair injured tissue, protect the body, and perform thousands of other vital functions.
Amino acids are classified into the following three groups:
Essential amino acids
Non-essential amino acids
Conditional amino acids
Essential Amino Acids
Essential amino acids are those that have to be derived from the diet as the body is incapable of making them. 
These 9 essential amino acids are:
Isoleucine
Tryptophan
Threonine
Leucine
Histidine
Phenylalanine
Lysine
Methionine
Valine
Non-essential Amino Acids
Non-essential amino acids are produced by the body, so we don't necessarily have to get it from our diet.
Non-essential amino acids include:
Glutamic acid, 
Alanine
Aspartic acid
Asparagine
Conditional Amino Acids
Conditional amino acids, also called semi-essential amino acids, are those that aren't required or essential until our bodies are in a crisis, for example, during illnesses and stressful periods.
These include:
Serine
Arginine
Proline
Cysteine
Ornithine
Glutamine
Glycine
Tyrosine
10 Best Complete Sources Of Plant Protein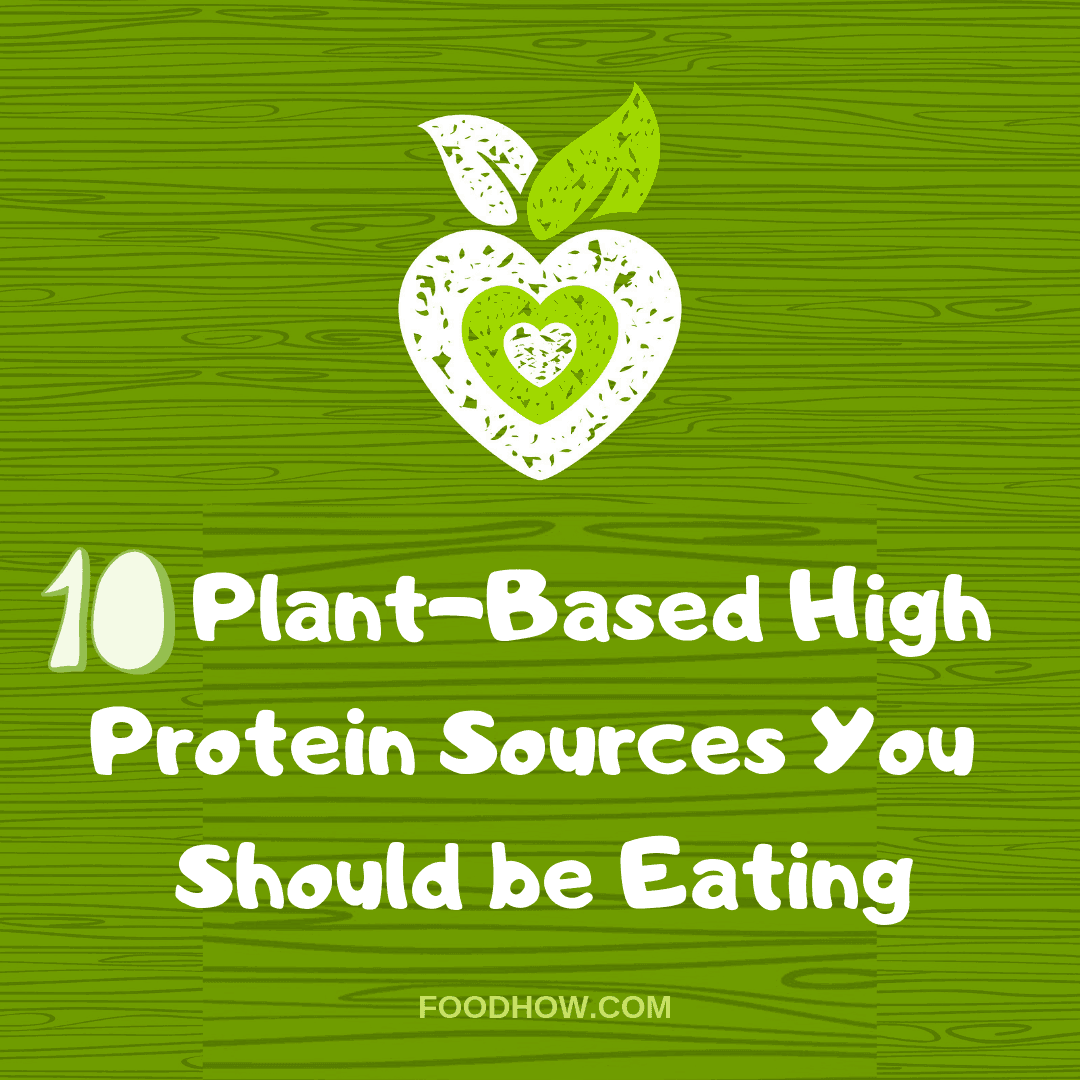 Whether you are vegan or maybe you are into fitness and bodybuilding, and you just want to mix up your protein sources, here is a list of 10 amazing vegan protein foods that you can also get in powder form.
These foods have more protein than some meats and are really easy to incorporate into your diet, especially if you get them in powder form. You can easily add them to your foods, smoothies, shakes, and so on.
1. Spirulina
Protein content: 8 grams per 2 tbsp
More than one large egg (6 grams of protein)
I have been using this California Grown Spirulina Powder below. Still, there are few other good brands you can choose from.
TAP ON IMAGE TO VIEW PRICE
For quite some time now, spirulina has been well-known as a superfood. This blue-green alga is not only abundant in iron, B vitamins, and other nutrients, but it also contains 65% protein per ounce.
This makes spirulina the most protein-rich food of all. You can add it to your smoothies, water, fruit juice, porridge, and so on. It also has the benefit of reducing inflammation and alkalizing the body, things that animal proteins actually work against.
Spirulina powder is truly astonishing in terms of the amount of protein it contains and its antioxidants. You probably don't want to use it as your main source of protein as the recommended dose for spirulina is 1-2 teaspoons of powder a day, and, frankly, it would be just too expensive to eat it in large quantities.
However, you should definitely add it to your foods daily. I have been taking spirulina for over a year now and mainly for its antioxidant properties. 
2. Moringa
Protein content: 25 grams per 100-gram serving
More protein than 100 grams of Greek yogurt (10 grams of protein)
This Organic Moringa Oleifera Leaf Powder below is a great choice. It has a nice earthy taste, is very similar to spinach, and is perfect for smoothies, drinks, and other recipes.
TAP ON IMAGE TO VIEW PRICE
Moringa powder is made from dried leaves of the Moringa tree, a tree native to India. This superfood is actually one of the most nutrient-packed raw whole foods available on the planet, providing large servings of protein and nutrients such as vitamin B6, vitamin C, iron, vitamin B2 (riboflavin), beta-carotene, magnesium, and protein.
You can eat moringa by sprinkling it on your salads, baking it into desserts and healthy pancakes, mixing it in soups, and adding it to smoothies and oatmeal.
3. Hemp Seeds
Protein content: 31 grams per 100-gram serving
More protein than 85 grams of lean beef (1 serving)
TAP ON IMAGE TO VIEW PRICE
Hemp seeds are one of the best plant-based proteins considering that it provides all the essential amino acids. Moreover, it is also rich in fiber, omega-3 fatty acids, and of course, protein.
Hemp seeds contain ten grams of protein per two tablespoons. You can easily eat hemp seeds by adding them to your smoothies, oatmeal, or cereal or simply eating them as snacks. Much like spirulina, hemp seeds aid in alkalizing the body and increasing metabolic functions.
This Just Hemp Cold-Processed Hemp Protein Powder is probably my favorite one on this list. It may not mix as well as some of the other powders here. Still, it is such a high-quality product, and it contains fiber, omega-3 fats, protein, and a high number of other nutrients, so it is a great meal just on its own.
You are probably not going to get all the powders on this list as I did, but if you are just going to get some of them, this one should be on top of your list.
4. Soybeans
Protein content: 18 grams per 1 cup (cooked)
More protein than 70 grams of salmon
This Herbal Secrets Organic Soy Protein Isolate is one of the best ones I have tried. This Soy protein powder is organic and is made from soybean flakes that have been dehydrated and turned into a fine powder.
It is a great choice if you are into fitness or bodybuilding or if you just want to increase your protein consumption from dairy-free sources. It is of outstanding quality and at a reasonable price also.
TAP ON IMAGE TO VIEW PRICE
Soybeans are available as fresh and delicious beans called edamame and provide just as many essential amino acids as you'd receive from animal proteins.
In addition to containing 18 grams of protein per 1 cup cooked, soybeans also provide you with many nutrients and minerals such as iron, vitamin B2, vitamin K, magnesium, and omega-3 fatty acids. One of the most popular ways to eat edamame is as a boiled and lightly salted snack.
5. Peas
Protein content: 9 grams of protein per cup
More protein than one large egg
This Smart 138 Pea Protein Powder below is my Favorited by far. This powder is Ultra-Fine, gluten-free, mixes really well, and tastes great. If you want to completely replace your whey powder, then this one is the one to get.
TAP ON IMAGE TO VIEW PRICE
Pea protein offers a good selection of micro-nutrients like copper, manganese, phosphorus, folate, vitamins B2 and B6, and niacin. Peas are also high in fiber, which could enhance fullness and aid your digestion.
Pea protein is, of course, a complete protein and contains all nine essential amino acids. Pea protein is a good option for you if you are sensitive or allergic to soy protein. It is a perfect protein source for vegetarians and vegans.
Getting it in a powdered form makes it super easy to incorporate pea protein into your daily diet.
5. Lentils
Protein content: 18 grams per 1 cup (cooked)
More protein than 1 beef burger patty
TAP ON IMAGE TO VIEW PRICE
Lentils are similar to beans in many ways. They boast about the same amount of protein (18 grams per 1 cup) and provide lots of fiber, vitamins, and minerals. In fact, the type of fiber found in lentils is known to even increase the good bacteria in your colon, thus improving your gut health.
Lentils also have a lot of slow-digesting carbs, which have been proven to aid in weight loss and diabetes prevention. They can be used in many dishes, such as fresh salads, soups, and other meals.
I have always struggled to eat enough lentils, not because I don't like them, it is more because of the lack of any good recipes in which I could easily incorporate them.
Lentil Powder is absolutely perfect for me, and it makes consuming lentils so much easier. I can add it to so many foods that I couldn't do with regular lentils.
Unfortunately, there are not many lentil powders to choose from. I have been using TerraVita lentil powder above, and it seems quite good quality, but at this point, I have no comparison.
Another great way that I recently discovered, to add more legumes into your diet is pasta made out of chickpeas, it is healthy, filling, and tastes great.
6. Spinach
Protein content: 2 grams per teaspoon of spinach powder.
More or the same than in the same amount of ground beef.
TAP ON IMAGE TO VIEW PRICE
Spinach, a 51% protein food, is a versatile plant-based protein that is also packed with many other nutrients. In just one cup of spinach, you'll receive 5 grams of protein along with good amounts of vitamin C, iron, folate, and other vitamins.
Even better, you get all these great nutrients for only 30 calories, making this one of the best plant-based foods for weight loss.
To increase your daily intake of protein, you can add spinach to your salads, smoothies, sandwiches, wraps, soups, wraps, or just about any other dish you decide to make.
If you like spinach as I do, then it is quite easy to add it to your diet, and you don't even need to get it in powder form. With the right blender, you can effortlessly add it to all the smoothies and shakes.
However, if you are struggling to eat enough spinach leaves, this Biofinest Spinach Powder above is a great choice. It is Freeze-Dried and Organic and mixes quite well, even in the shaker bottle.
7. Quinoa
Protein content: 8 grams per 1 cup (cooked)
More protein than 1 slice of mozzarella cheese
TAP ON IMAGE TO VIEW PRICE
Quinoa is another superfood on this list that also packs a hefty amount of protein. Just one cup of cooked quinoa contains 8 grams of protein. In addition to its high protein content, quinoa has many other health benefits as well.
It is gluten-free, contains all nine essential amino acids, and is high in fiber, B vitamins, iron, potassium, calcium, phosphorus, antioxidants, and many other nutrients. It's also great for blood sugar control, considering it has an extremely low glycemic index.
Quinoa is eaten in many ways, such as by adding it to salads, soups, stews, burger patties, Buddha bowls, or eaten by itself.
I do actually like quinoa as it is; as a grain, I mostly add it to my morning porridge, and I like the texture of it. I just wanted to try out Quinoa Powder to see how it would taste like when mixed with smoothies and protein shakes, and I am still quite sure about it.
I may need to try different brands to see if that makes any difference, but the one below is the only Quinoa Powder I could find. Try it and comment below the post if you like it or not.
8. Broccoli
Protein content: 11.1 grams per 100 calories
More protein than 100 calories of beef (6.4 grams of protein)
TAP ON IMAGE TO VIEW PRICE
Broccoli is the vegetable you wish you had started eating more of since childhood. If we measure in calories, it actually has more protein than beef. Broccoli has 11.1 grams of protein per 100 calories, while beef only has 6.4 grams of protein for the same amount of calories.
While beef and other red meats are linked to all sorts of diseases, broccoli is actually shown to provide your body with rejuvenating nutrients. Some of the nutrients you'll get when eating broccoli include amino acids, vitamin B6, fiber, folate, and potassium.
This cruciferous vegetable can be eaten raw or in salads, stir fry, soups, smoothies, or just about any other dish you can think of.
I am not a big fan of broccoli, and I really struggled to eat it enough. Still, the broccoli powder has been a real game-changer for me. It is quite amazing how much broccoli I am consuming day-to-day without even noticing it.
There are a few good-quality broccoli powders you can get, but this is the one that I am currently using, and I would recommend it. I like this one because it is 100% pure freeze-dried and organic, and it also mixes well, so I would never actually notice that I am eating broccoli.
9. Almonds
Amount of Protein: 12 grams per ¼ cup (raw)
More protein than 1 cup of cow's milk
Here is the almond powder I have been using. It is by making Biofinest and it is extra fine ground, perfect for shakes and mixes well. It is also certified organic.
TAP ON IMAGE TO VIEW PRICE
Almonds contain eight grams of protein per quarter cup and are also rich in magnesium, calcium, and iron, which helps to improve your sustainable energy levels throughout the day.
Almonds certainly make it easy to meet your daily protein requirements. You can snack on them raw throughout the day. If you are using almond powder, you can simply add it to smoothies and shakes, and other foods as you like.
10. Pumpkin Seeds
Protein content: 19 grams per 100 g
More protein than 100 grams of chicken drumsticks
Here is my favorite Sprout Living Cold-Pressed and Organic Pumpkin Seed Protein Powder below.
TAP ON IMAGE TO VIEW PRICE
Although pumpkin seeds are small, don't be fooled, these little seeds are powerhouses full of protein and nutrients, and have many benefits. Pumpkin seeds are also a great source of unsaturated fats, especially omega-3.
Pumpkin seeds also contain a good range of vitamins and minerals, including magnesium, zinc, calcium, iron, B vitamins, selenium, and beta-carotene, that our bodies turn into vitamin A. Pumpkin seeds are easy to add to your diet as an ingredient in baking or meals or just as snacks.
Getting pumpkin seeds powder will make adding them to your foods and shakes even more, easier and more convenient, with endless possibilities.