If you have ever tasted matcha and you didn't like the taste of it, then don't give up just yet.
Yes, there are so many lousy matcha powders out there, and yes, these can taste quite bad. Still, even with top-quality powder, not everyone would fall in love with it at the first taste.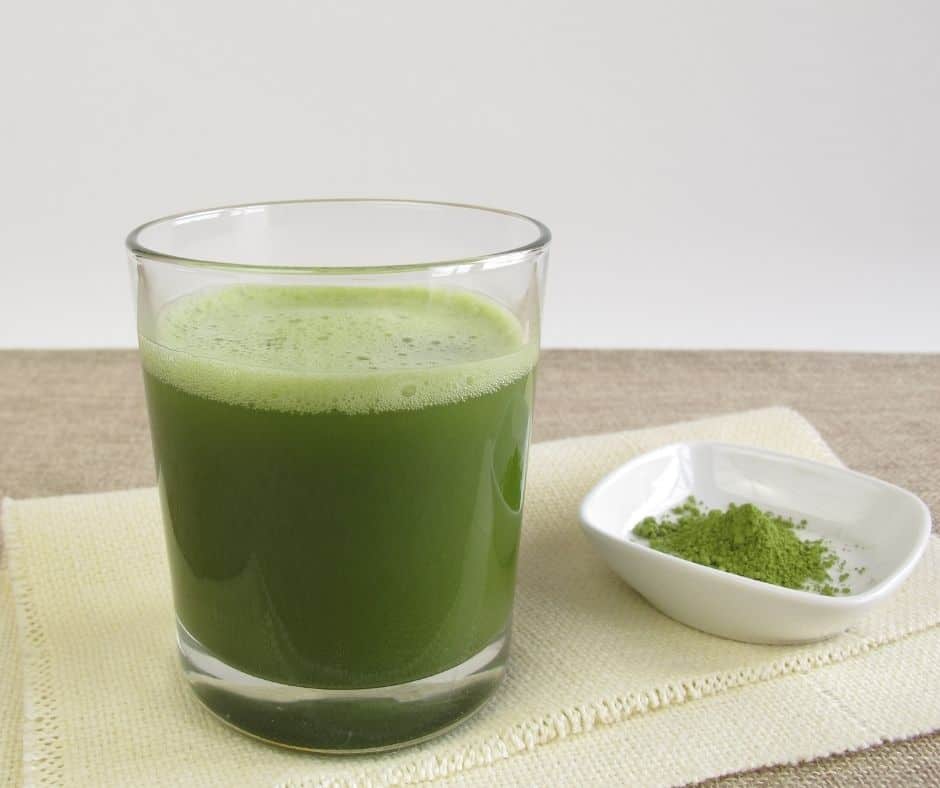 Although properly prepared ceremonial grades matcha should taste pleasantly smooth and creamy with beautifully balanced flavors, many people would still say that it has a slightly bitter, vegetal, grassy, or even spinach-like taste.
But it seems that everyone desperately wants to love this powdered tea because of all the fantastic benefits it has to offer. From weight loss to relaxed focus, you name it, and matcha can probably do it for you.
So what can you do to make matcha taste better and not only better but make it taste really good?
How To Make Matcha Taste Good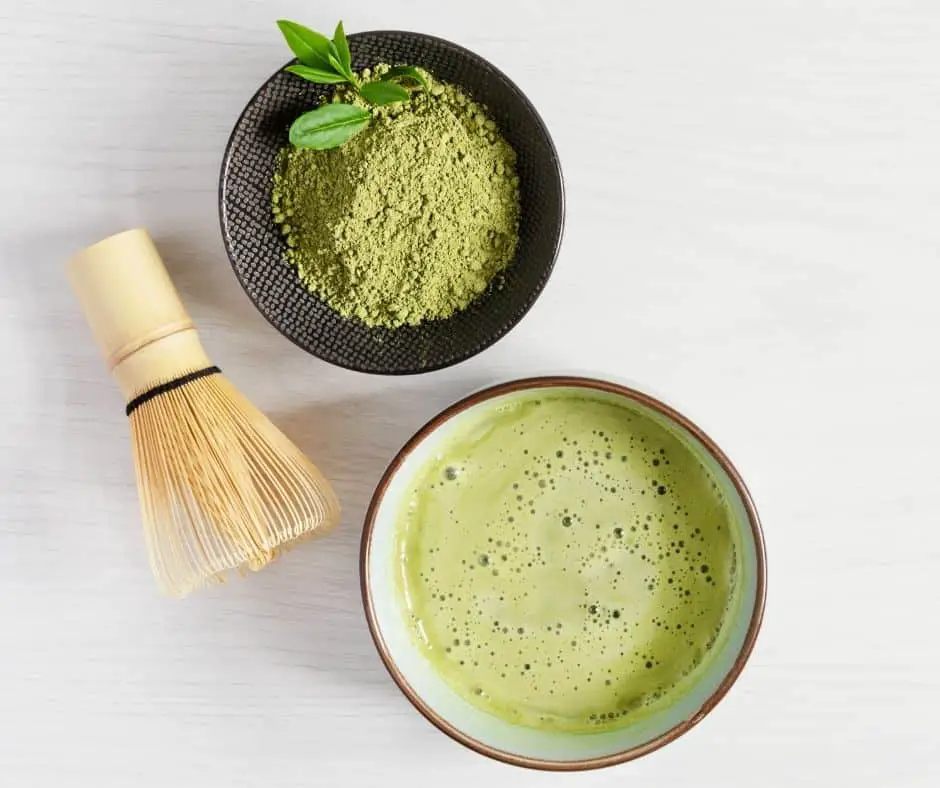 Use ceremonial grade organic matcha powder.
Keep the water temperature about 175°F (80°C) for a mellower, softer flavor.
Use less tea powder, about 1 gram of powder (1/2 teaspoon) to a cup of water.
Use bottled or filtered water instead of tap water.
Sift the powder beforehand using a tea strainer or fine-mesh sieve.
Use traditional bamboo whisks (Chasen) to froth your matcha.
Serve it in a ceramic bowl or beautiful teacup, that could help it make taste better.
Practice makes it taste better.
So, if you followed all these tips above and you still don't like matcha, don't worry; I am still not letting you give up on it. Below, I will show you some other ways that will not only make your matcha taste better but absolutely delicious.
These 12 tasty recipes below will certainly change your perception of this Japanese green tea. They will undoubtedly convert you into a matcha lover.
12

Mouth-Watering Recipes That Will Make Matcha Taste Absolutely Delicious 
Despite originally being served as a drink, matcha can also be mixed into various recipes, ranging from smoothies, shakes to bakes.
Although ceremonial grade matcha is the highest quality with the best taste, using cheaper culinary grade powders in the baking recipe will still give you delicious results.
1. Make A Matcha Latte 
High-quality matcha powder creates a creamy drink that tastes great in latte form.
Mixing the matcha powder with milk and sugar takes away some of the bitter taste commonly associated with green tea. Although called a latte, the matcha variety usually doesn't include any coffee. But don't worry, matcha powder still has caffeine to give you a pick-me-up.
Recipes like this one from Japan Centre are easy to make. This recipe is versatile. It can easily be made hot or cold, depending on your preferences.
The best thing? It only takes four ingredients to make, and one of those is water!
2. Try This Matcha Pound Cake
If you have never used matcha in a baking recipe before, then this recipe should be the first one on your list. Bake up a delicious treat for a Sunday afternoon with this easy and hassle-free matcha pound cake recipe in the video below.
Just put on the kettle, cut yourself a good slice of this tasty loaf cake, and you will be on your way to cake heaven.
With minimal ingredients, the taste of the matcha really stands out in this pound cake. The green color looks fun in loaf cake form. This cake is delightfully soft and springy. 
Fill it with this nutritious cream cheese frosting in the middle if you want even more sweetness.
3. Make Matcha Cupcakes
These beautiful green cupcakes from Wild Wild Whisk were inspired by the popular matcha frappuccinos.
To make these cupcakes taste even better, top them with this delicious cream cheese frosting. 
The end result is a cupcake that has no bitter taste but also isn't too sweet.
You'll be a hit at the next party you bring these to.
4. Try Crispy Matcha Cookies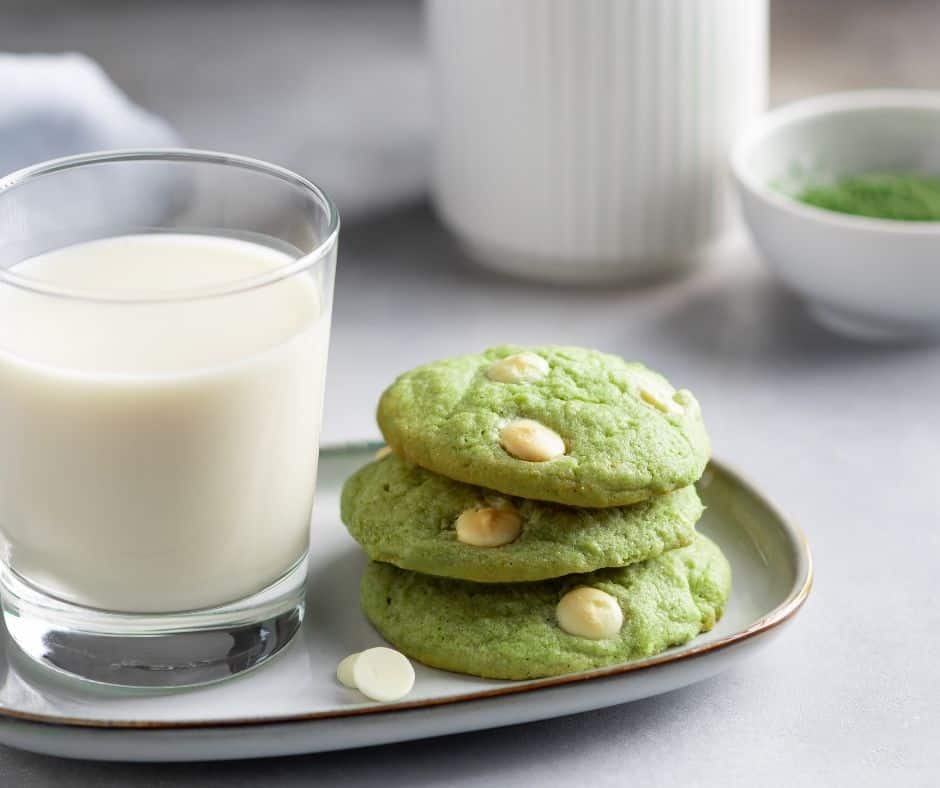 You'll be seeing green with these crispy matcha cookies. This recipe from Kirbie's Kravings makes scrummy cookies with a distinctive green hue.
The unique taste of the matcha works amazingly in cookie form. The recipe is simple, and your tasty cookies are ready in less than 30 minutes.
Make a batch for the whole family or your roommates and watch them disappear quickly.
5. Make Matcha Pancakes
If Dr. Suess had tried matcha pancakes, he might have served them on the side of his green eggs and ham.
Colorful and fun breakfasts are the best way to start your morning off right. Plus, picky children won't be able to turn down breakfast this intriguing.
These yummy green pancakes from Natalie's Health are exciting to look at and good for you as well. With no refined sugar, this is a healthy version of everyone's favorite American breakfast staple.
Add real maple syrup and top it off with blueberries for some extra antioxidants.
Read Also: Super Nutritious Protein Pancake Recipes You Must Make For Breakfast!
6. Make This Honey Matcha Ice Cream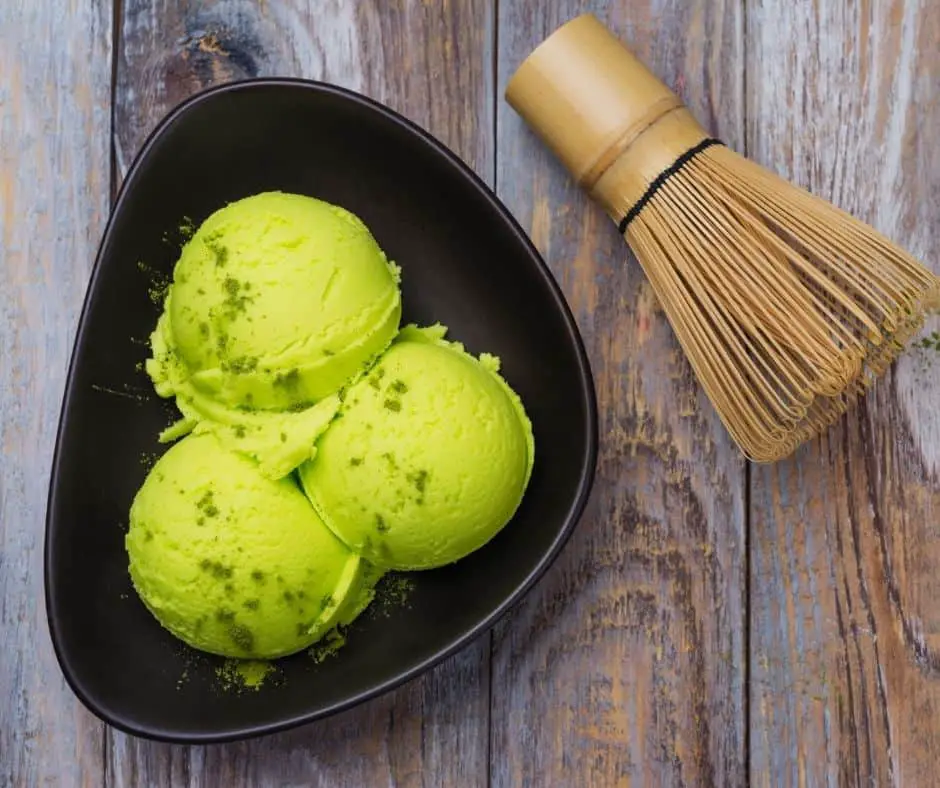 Matcha green tea is also perfect for hot summer days! This easy ice cream recipe from Carmy proves it.
You can make this ice cream without an ice cream maker or any special equipment. Better yet, this recipe makes delicious ice cream without any exhausting churning.
This light green ice cream is the result of mixing some matcha powder, cream, and honey with some time in the freezer.
Check Out: 7 Easy Ice Cream Recipes You Can Make Without An Ice Cream Maker.
7. Blend A Green Smoothie 
Get your vitamins along with an energizing dose of caffeine with this yummy pineapple matcha smoothie.
Savory Simple put together this easy recipe that will give you the necessary dose of energy to complete your day.
This smoothie can replace a traditional breakfast or be a welcoming midday snack. It's filling without being heavy, which is always an amazing combination.
With fruit chunks, juice, spinach, and matcha powder, this smoothie is loaded with nutrients. Using a regular blender or NutriBullet, blend it up with some ice for a refreshing drink that hits the spot.
8. Bake A Matcha Mille Crepe Cake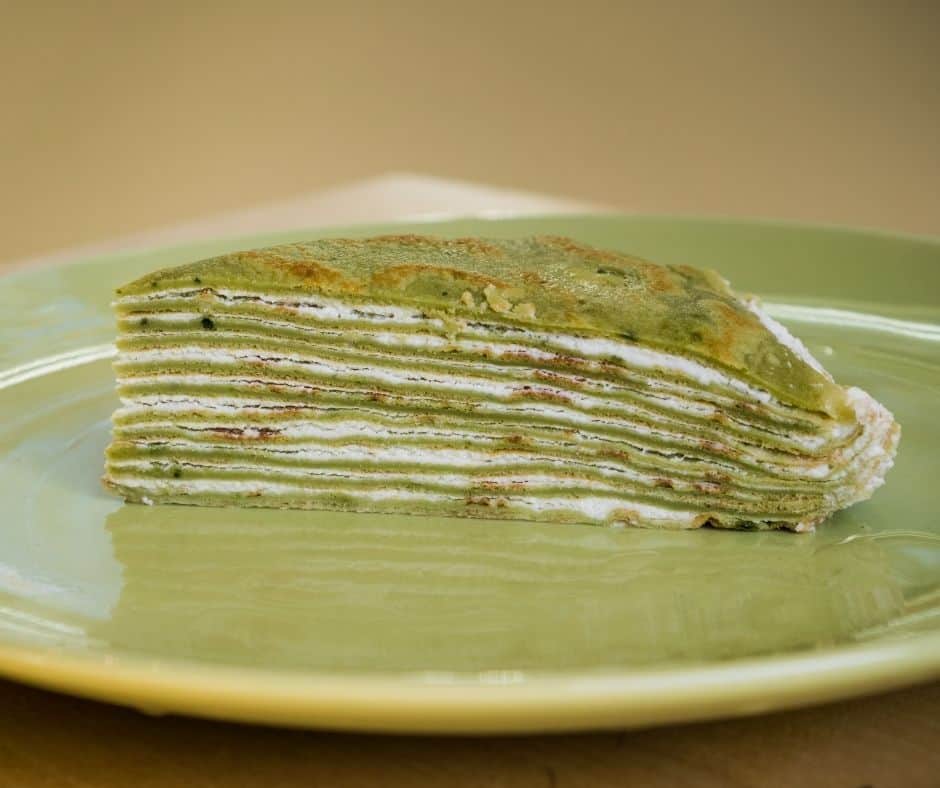 The matcha mille crepe cake looks like no other cake on earth. The team at Just One Cookbook has an easy-to-follow recipe for this French-inspired Japanese recipe.
With its green color, unique rounded edges, and dozens of layers, this cake is infamous for being a labor of love.
This is the rare cake that is made with no time in the oven. The individual matcha crepes are painstakingly cooked on a pan. They are then piled in thin layers, one on top of the other with cream in between each layer.
The finishing decorations let you unleash your creativity. If you have the patience to complete and perfect it, then this Mille crepe cake is well worth it.
If you don't have the skill or time, then check for a Japanese bakery in your area and see if they make it.
9. Make Matcha Lemon Muffins
Green tea with a dash of lemon juice has been a popular morning standby for years. It's no wonder that these matcha lemon muffins taste so good.
Recipe creator Beautiful Eats and Things crafted this recipe that makes a great breakfast.
These muffins are light and have great complementary flavors. Cook a batch during the weekend and bring these muffins to work to start your busy day.
10. Make Dalgona Matcha Latte
There was a time when you couldn't go online without seeing a cup of frothy Dalgona coffee. After you try this Dalgona Matcha Latte variation from Proportional Plate, you won't be ready to say goodbye to this trend just yet.
The original Dalgona drinks used instant coffee to achieve its iconic froth.
When using matcha powder and no instant coffee, the froth has to be created with something else. Egg whites or vegan aquafaba are an easy substitute.
With a whisk and a little bit of elbow grease, you will have a tasty Dalgona Matcha Latte variation.
11. Make Matcha Pistachio Bliss Balls
Bliss balls have been popular for years in fitness and health circles. They are an easy and tasty way to boost your daily protein.
These bliss balls taste really good and are made for people who are frequently on the go. 
These matcha pistachio bliss balls from Downshiftology are so easy to make. There's no refined sugar, and you don't even have to bake them!
They firm up in the fridge in 15 minutes and are then ready to eat.
Make a big batch and keep them stored in the fridge. Bring them with you to snack on whenever you need an extra dose of energy.
The protein from the pistachios and the antioxidants from the green tea powder means this snack is as healthy as it is tasty.
12. Make Matcha Cheesecake Brownies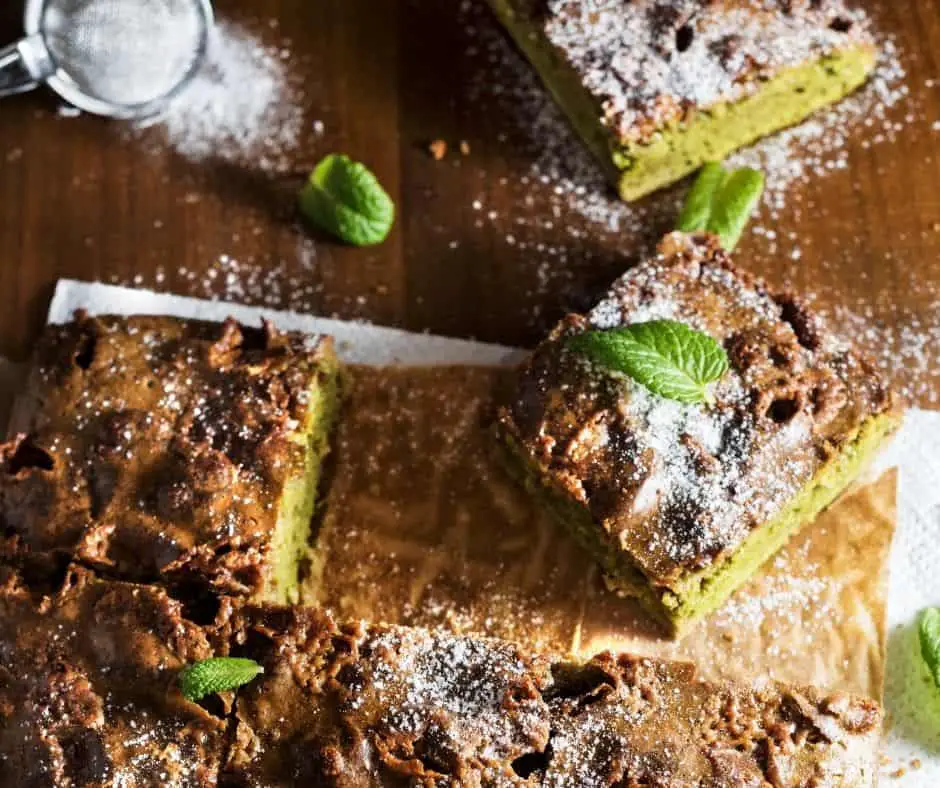 This recipe is a combination of two beloved desserts, cheesecake, and brownies.
The recipe makers at Sift & Simmer add matcha to give this tasty dessert marbled swirls of dark, grassy green color.
The earthy taste of matcha pairs wonderfully with the reduced sugar and smooth cream cheese.
These finger-licking cheesecake brownies are great for people who don't like overly sweet desserts. Try this recipe and see for yourself!
Read Also: Is Green Tea Extract Good For Weight Loss?
In Conclusion
These 12 recipes for making matcha green tea taste really good show how versatile this green powder really is. From healthy desserts to breakfast and refreshing drinks, there is a matcha version of almost every recipe.
Give these delicious recipes a try to see what all the fuss is about.