Both veganism and the internet are wonderful things, especially if you are out there looking for the best vegan weight loss plan. There's so much information available online. You can't be blamed for thinking, "where is the best place to start?" 
Fear not! Help is here as I have five easy-to-follow, completely FREE vegan weight loss plans to hand!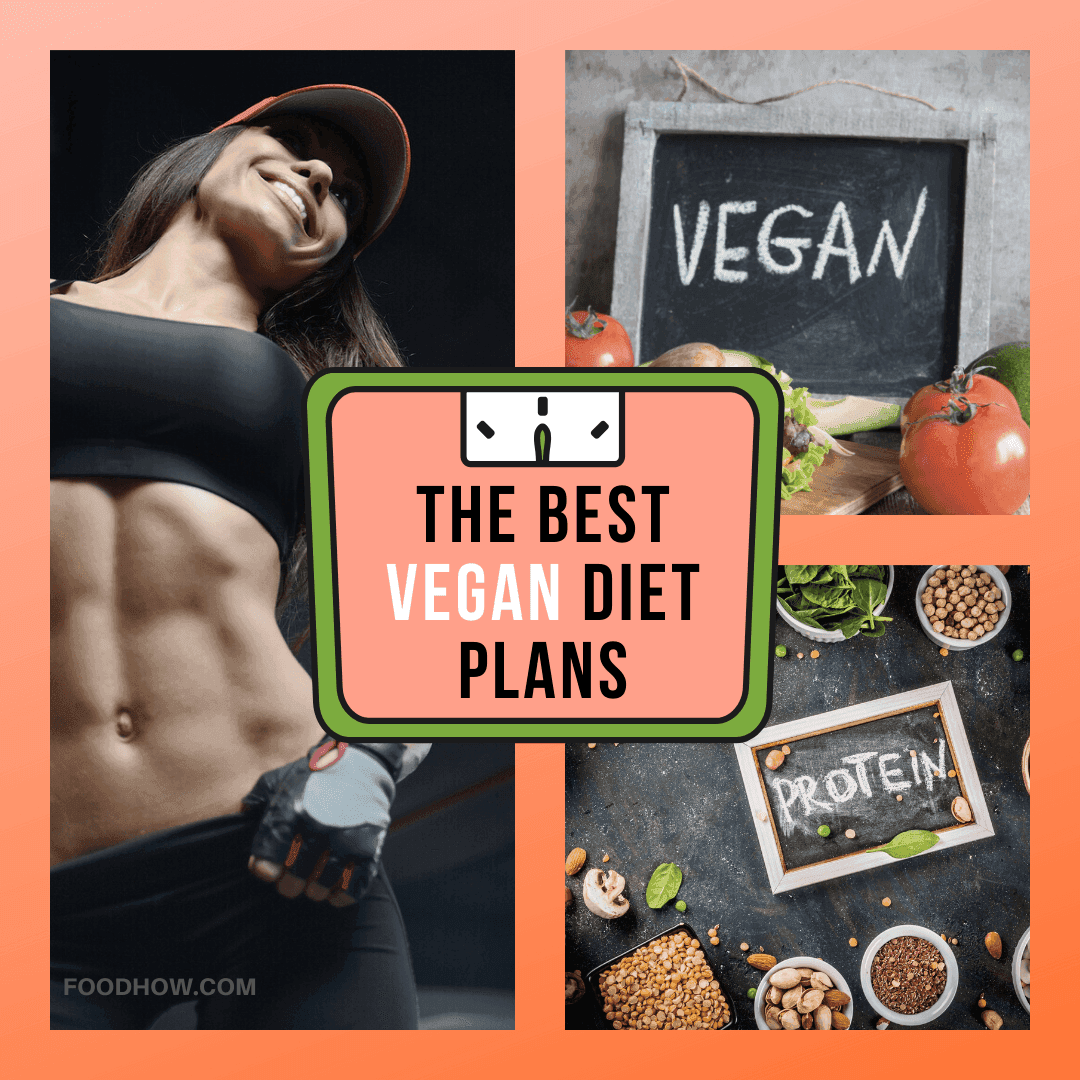 Check out these 10 Best Sources of Plant-Based Protein >>>
If you're like me, you've probably experienced that pile of clothes in the wardrobe or at the back of the closet that you think you'll never fit back into again. Every time you open the wardrobe door, they're peeking out at you from that corner you always try and pretend isn't really there…
However, take heart as it is more than possible to reacquaint yourself with some of your favorite clothes back out in public with a simple, easy-to-follow vegan weight loss plan.
Before I go through the weight loss and diet plans available, a word of warning.
A vegan diet can be a great way to lose weight and get in shape. That's because vegan food tends to be much lower in things like saturated fat, cholesterol, and carbohydrates.
That said, just going vegan alone is not enough.
It is quite possible to take up a vegan diet with no guarantee of actual healthy eating or weight loss. (Hey, Oreos are vegan – just sayin'…) For specific results, you will need to follow a tailored diet plan, subject to your individual goals.
So, take your pick from any of the following five, all free, and with every plan, you can click on the link for full details, if any take your fancy!
1. The Seven-Day Vegan Weight-Loss Plan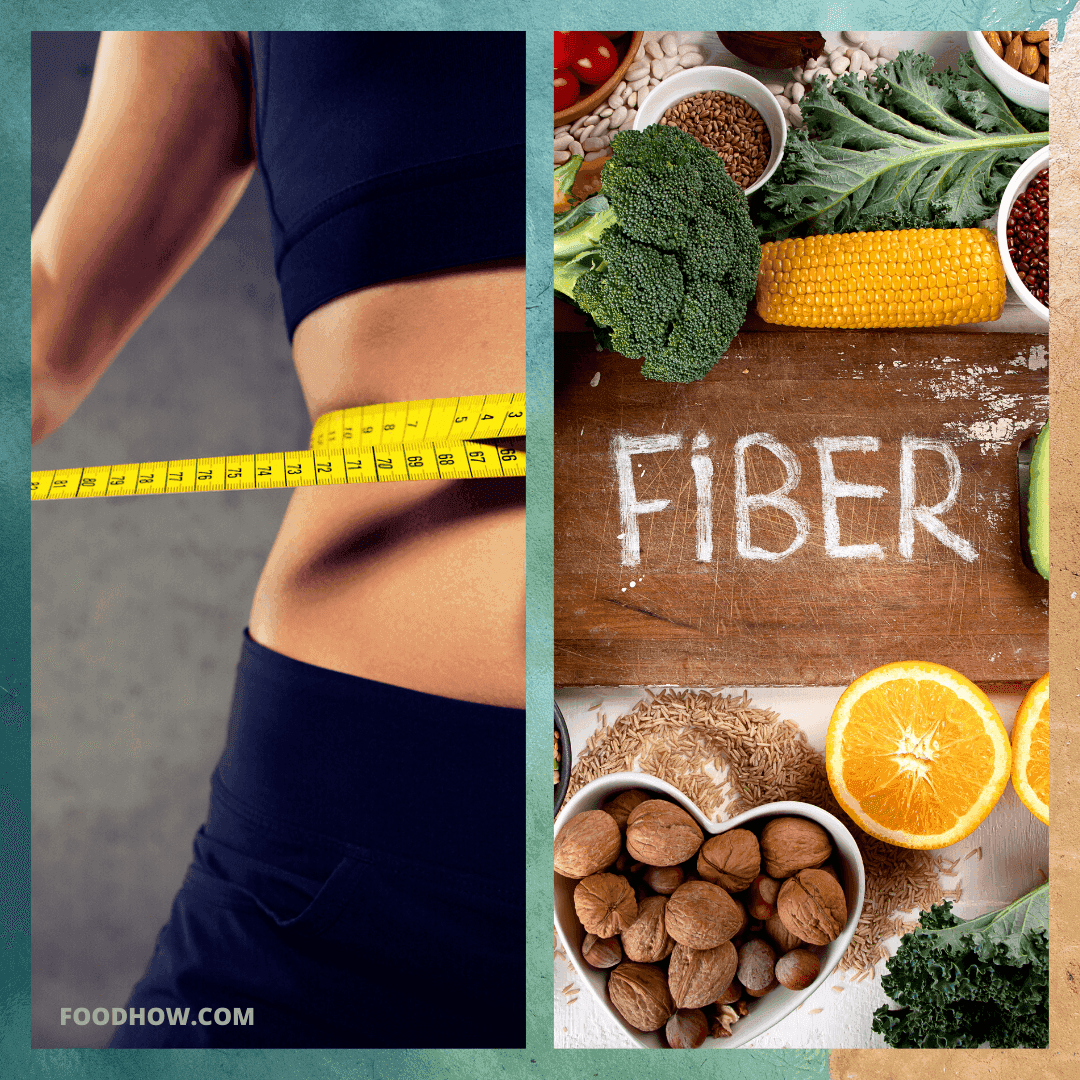 How do I get quick vegan weight loss results?
As a rule of thumb, if your body burns off more calories than it receives, you will lose weight. The key, though, is to ensure that vital vitamins, minerals, nutrients, and, crucially, fiber are still secured (fiber intake lets us feel fuller for longer and, therefore, less likely to want to eat that often).
This 7-day Weight-Loss Plan stands out for its relative simplicity, variety, flavor, and even colors!
Some of the prep required: vegan pancakes, basic quinoa mix, and quinoa, chia oatmeal mix.
Allows for breakfast, lunch, and dinner with morning and afternoon snacks.
Daily meal highlights include white bean and avocado toast; roasted cauliflower; and potato curry soup and Thai spaghetti squash with a peanut sauce.
Daily intake of approximately 1200 calories, with 1500 and 1800 calorie variants also available.
Ideal for those looking to take a pound or two off over a shorter time.
Free to find and implement!
For full details, see: eatingwell.com
2. The 5-Day Vegan Meal Plan For Bodybuilders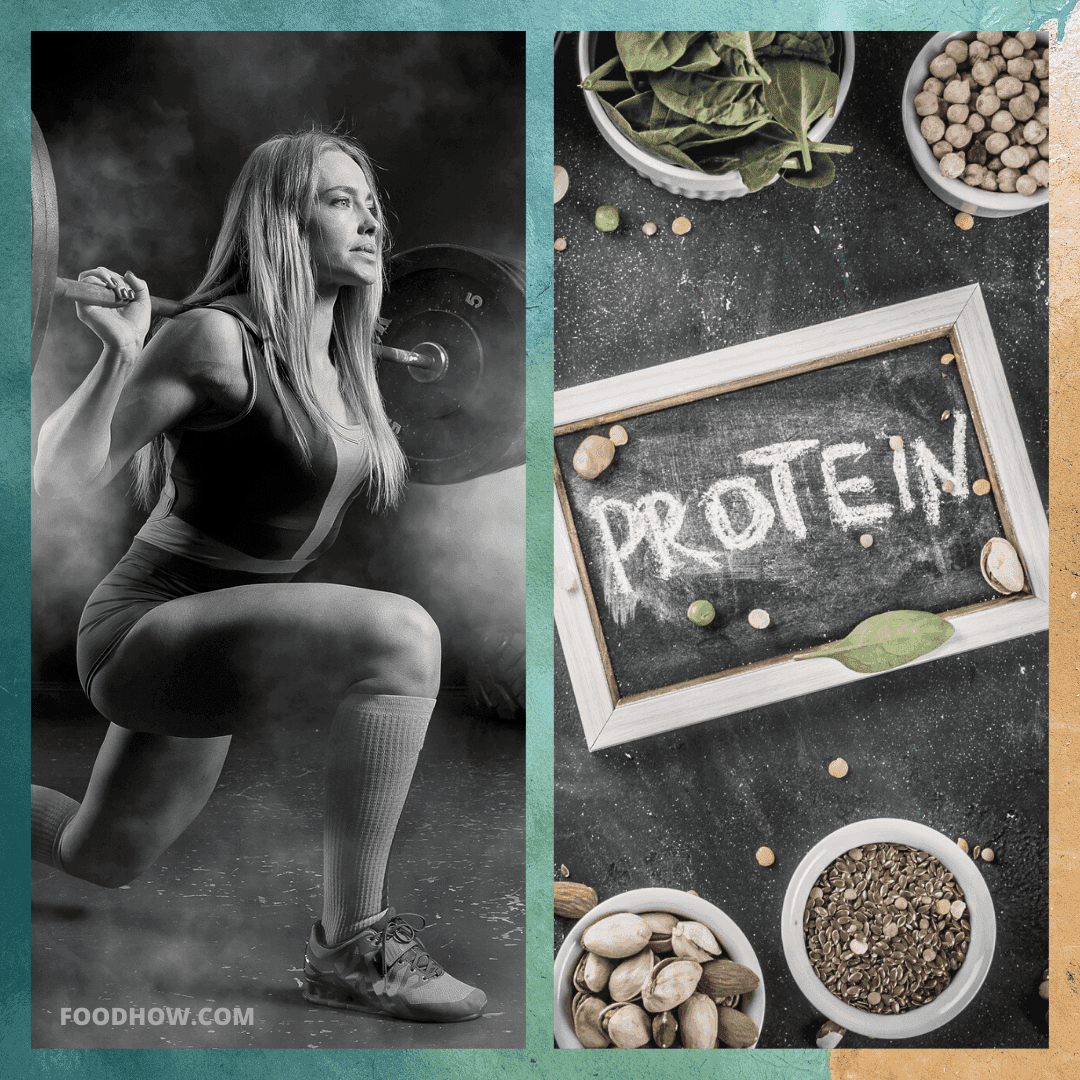 Can I build muscle on a plant-based diet?
Plant-based protein can be very useful for building muscle. Plant proteins deliver similar muscle-building effects to animal proteins when eaten in adequate quantities. Plant-based protein also offers a more environmentally friendly and sustainable source of protein.
The idea that vegans are somehow weak and protein-deficient is one of the most enduring yet completely wide of the mark ones out there! A number of international athletes and sports stars are going vegan, and that also includes bodybuilders.
Watch this captivating documentary trailer below about the benefits of plant-based eating for bodybuilders, athletes, and strongmen. It covers many success stories of plant-based athletes. It references many scientific studies and also looks into the arguments for plant-based eating that extend to non-athletes.
It is more than doable to get sufficient amounts of protein as a vegan not only to have a perfectly healthy life but also for those looking to bulge their biceps that bit more with the vegan bodybuilding meal plan:
Like every diet plan, some preparation and meal planning always go a long way and increases your likelihood of sticking to the plan and subsequent success!
Relies on very protein-rich vegan sources such as tofu, seitan, beans, legumes, meat substitutes, and, if you wish, vegan protein powders.

Each day starts with a tasty protein hit for breakfast. These include oatmeal, nut butter, vegan 

protein pancakes

, and a chocolate peanut butter smoothie bowl (just the sound of that alone should be incentivized enough to get to the gym!)

The plan allows for breakfast, lunch, and dinner, with options each day to snack on the likes of roasted chickpeas with red pepper flakes.
Daily meal highlights include sweet and sour stir-fry with tofu, vegan burrito bowl, and vegan sloppy joes with lentils and veggies.
The plan is designed to supplement a bodybuilding regime courtesy of its higher protein content compared to a more regular vegan diet.
Free to find and implement (which is good news to offset those gym membership fees…)
For full details, see: healthline.com
3. The Vegan Society's Affordable, One Week Plant-Based Meal Plan
Ideal for Newbies! (free)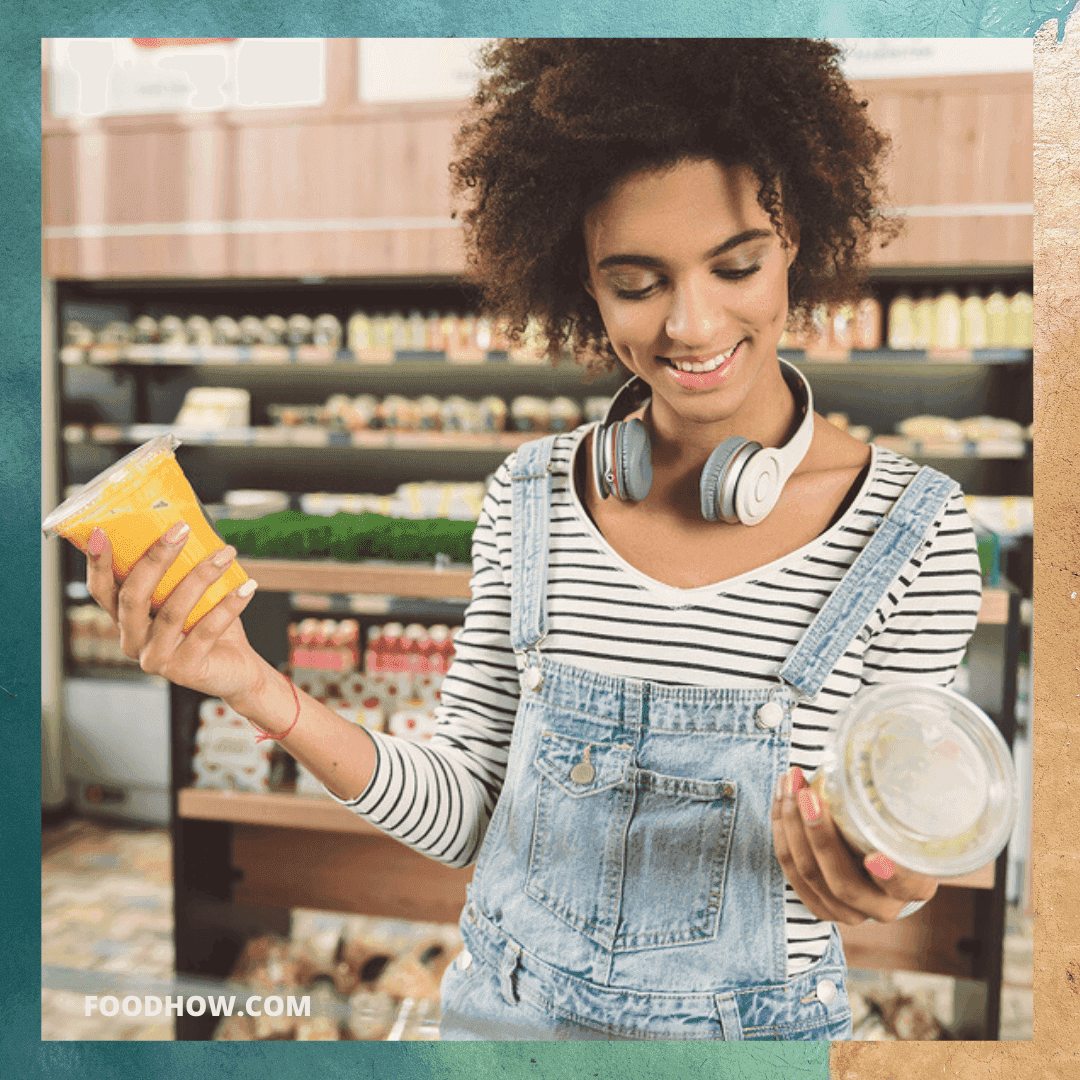 Where do I start as a new vegan?
Veganism is sometimes portrayed as being pricey when it really isn't! However, if budget is a concern for you, the Vegan Society has the answer for you with its affordable seven-day meal plan.
Veganism is also sometimes portrayed as being baffling to newcomers, and, to be fair, it can seem like a quantum leap from a prior non-vegan lifestyle. But, as we know, the only thing we really have to fear is fear itself!
Designed with new vegans in mind, this plan allows you to follow "an affordable, nutritionally balanced and easy to follow meal plan…"
Emphasizes users to factor in their particular size and weight in terms of portions (stressing that only "you know you").
The plan also stresses the particular importance of ensuring the intake of crucial nutrients such as vitamin B12, vitamin D, and calcium.
Daily meal highlights include baked sweet potato with hummus and salad, chickpea pasta and couscous salad, veggie burger, and seitan steak in a BBQ sauce.
The plan comes with an array of other useful tips, information, and links for support and further guidance.
For full details see: vegansociety.com
4. The 6-Day Sample Vegan Meal Plan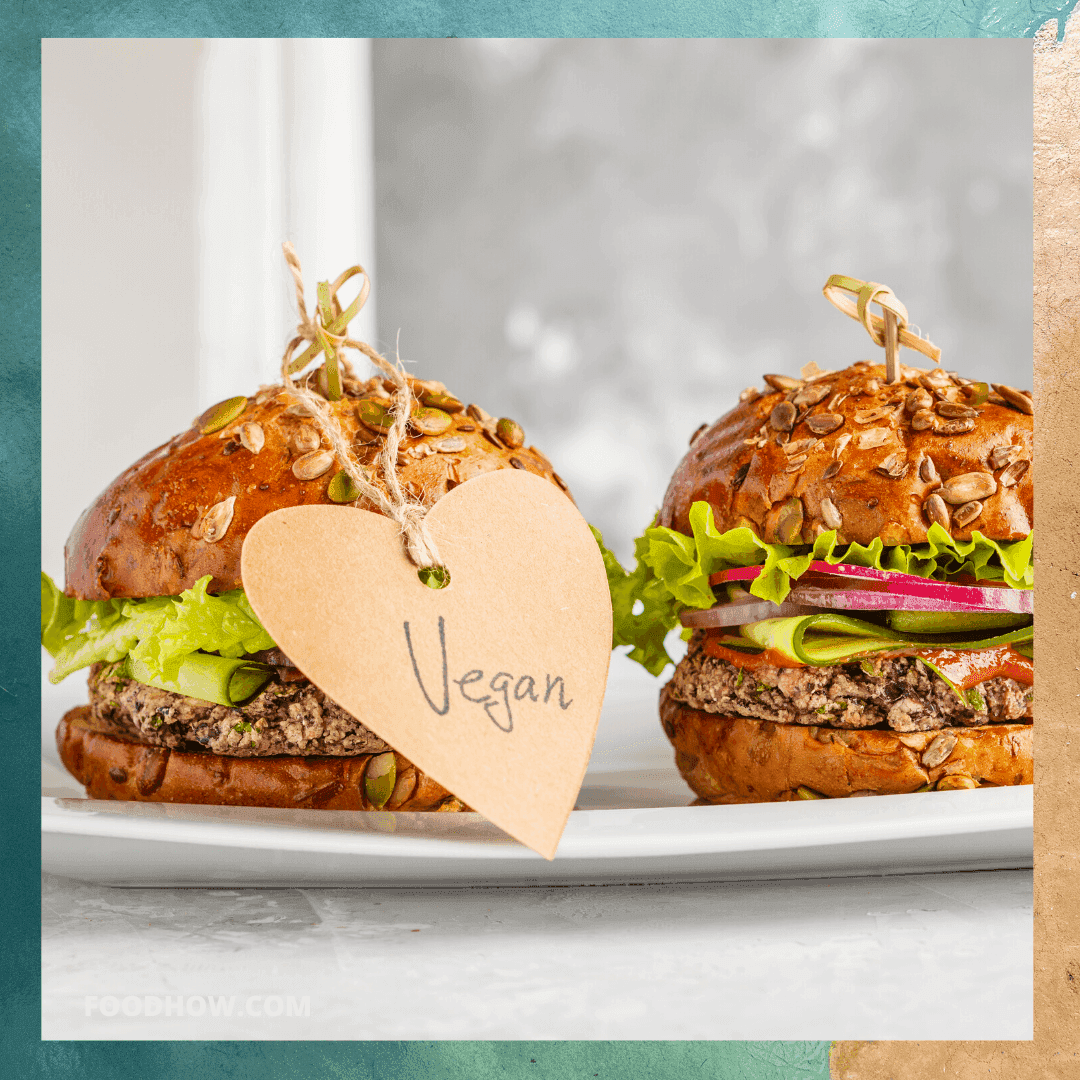 How varied can a plant-based meal plan be?
This 6-day plan offers a different take on each day of veggie action. It's actually advertised as a one-week plan, despite its 6-day structure. Day 7 is billed as a day for enjoying leftovers (but don't let that put you off!)
Every day caters to a different type of palette with an alternative vegan option for that day. If you follow the link below to each day, you will find a separate link to plant foods of that particular sort.
Day one: Vegan Meals for a Meat Lover.
Day two: Vegan Meal Plan for a Dairy Lover.
Day three: Meal Plan for a Bread Lover.
Day four: Meal Plan to Satisfy Snackers.
Day five: Meal Plan for a Sweet Tooth.
Day six: Vegan Meal Plan for a Typical Eater.
Some daily meal highlights from each day include organic shiitake mushroom sunshine burger, grilled tempeh topped with barbecue sauce, English muffin with avocado slices and sweet potato, black bean, and quinoa chili. 
Every meal suggestion for each of the days also gives you a detailed calorie figure.
For full details see: verywellfit.com
5. The 7-Day Vegan Sugar-Detox Diet Plan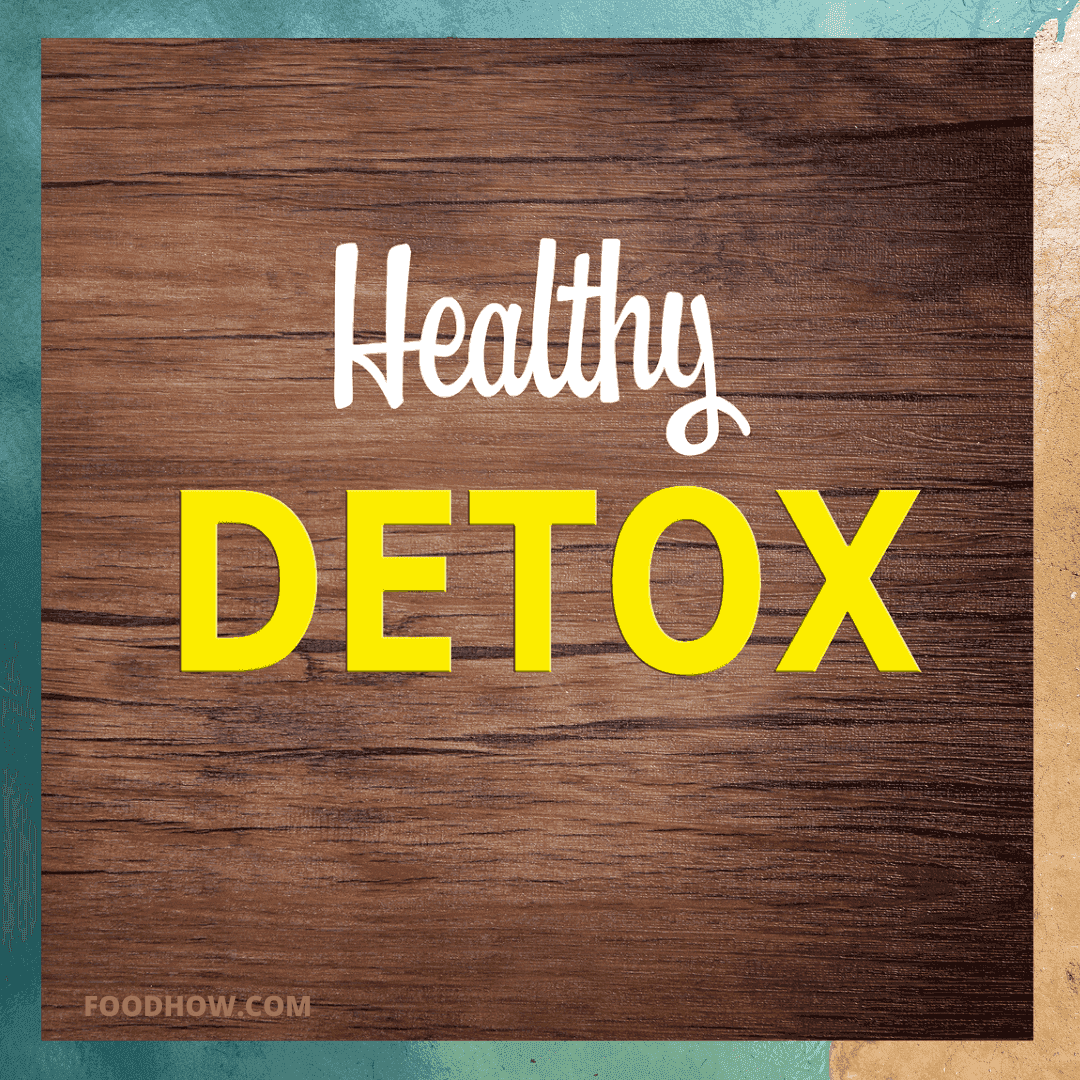 How can I use a vegan meal plan to help me detox?
Not only are we increasingly concerned about losing weight and staying in shape, but the amount of sugar and other processed foods that we put into our bodies is also growing as a concern.
As I mentioned earlier, it's still possible to be a vegan and eat unhealthily.
As we know, too much sugar and processed foods have been linked to the risk of developing a range of serious health conditions, such as diabetes, obesity, and high blood pressure, to name but a few.
The 7-day vegan sugar-detox plan provides for a whole-food solution to that. With a focus on fresh foods and lean, mean vegetables, this plan removes sugar and other processed sweetening agents from your diet for the week.
A great way to showcase not only plant-based eating but an even healthier way of giving your body a break from unnecessary sugars and toxins.
Available in 1200, 1500, and 1800 calorie versions.
Each day comes with a total of calories, carbohydrates, fiber, protein, and sodium.
It comes with an easy guide, with links, for those meals that will need preparation.
Daily meal highlights include fresh lemon juice tofu salad, vegan mushroom stroganoff, quinoa, and chia oatmeal, and spaghetti squash with tomato and basil sauce.
For full details see: eatingwell.com
I did find this diet plan really helpful for eliminating all the refined sugars and heavily processed foods.
And what really helped me to cleanse my body and get even faster weight loss results was adding some of these natural detox teas to this eating plan.
My Free Vegan Diet Plan Reviews: Summed Up
There you have five different vegan meal plans, each catering to a different lifestyle or set of requirements.
Hopefully, this article will give you some ideas or inspiration if you are thinking of taking up a vegan meal plan.
This is, of course, not an exhaustive list as there are so many plant meal plan variants out there to be found!
However, I've tried to ensure that the five that we have looked at cover as many vegan bases as possible, and one will be promising enough for you to try.
While all of the plans are free, there are, of course, paid vegan meal plans out there for you if you don't have an issue with paying usually modest amounts for a download or an e-book plan.
Which of the plans listed would you prefer? Have you tried any other vegan meal plans, and if so, how did you get on? I would love to hear from you about your own experiences. So, please leave a comment below.
Happy, healthy eating people!