Get off to the best possible start on the road to a beautiful slim body and healthier eating habits with these nine popular diet and weight loss blogs for beginners.
Whether you are looking to lose weight, maintain a slim body, or simply live a healthier lifestyle, following the right weight loss blogs is an excellent way to keep you on track. With all the information available these days online just for dieting alone, it can be overwhelming and stressful.
Most of us know the basics for eating sensibly and burning fat, we just need information that truly works. We all know how difficult it can be to slim down. 
Having an arsenal of help at your fingertips will not only keep you on the straight and narrow to success but also motivate you to get started and not give up.
If you are a beginner and unsure where to start, here are the top 9 weight loss blogs for women!
Best Weight Loss Blogs For Women
If you are looking for a down-to-earth blog by someone who has plenty of experience in trying all those fad diets out there, check out So Very Blessed by Becky.
This blog is great because it serves as an inspiration as well as a guide on your own journey. Becky has lost 100 pounds and shares her experiences, setbacks, and how things were growing up for her. 
On the blog, you will find posts for healthy living, faith and inspiration, and her own life experiences. Her real approach to these topics is refreshing and worth the read.
A mother and daughter team up to share tips, recipes, and general health and well-being information on Belly Laugh Living. You will find some amazingly simple and healthy recipes that you can incorporate into your diet here. 
There is also a section specifically for reducing body fat and their own personal transformation stories. They teamed up to live healthier, happier lives and share what they know with the world.
Cookie Rosenblum keeps it real on her blog, Real Weight Loss For Real Women. There is no fluff or filler here. Everything is about getting fit and slim body and tried and tested research to see what actually works and what doesn't. 
There are several posts to not only keep you motivated but also inspire you. This one is worth looking through if you are trying to make a diet plan for yourself that you know you can stick to.
Nichole takes a different approach with her blog, Wildly Alive Weight Loss. Many fitness and nutrition bloggers out there speak about the journey of getting to their goals.
However, she goes into great detail about what happens after they have been reached and why so many women still don't feel happy even having lost weight. 
Her approach is that dieting should be easy, fun, and an adventure. She is teaching women that self-care can be fun and empowering, not like a second job that makes you miserable. You will find inspirational and personal posts as well as tips, tricks, and strategies to get fit and stay there with a smile on your face.
If you enjoy food and want to have as many different types as you can while still reaching your weight loss goals, Kelly's blog No Thanks To Cake is perfect for you.
She shares healthy and satisfying recipes in detail that is easy to prepare, have a great mix of flavor, and best of all, they are healthy for you. There is also information from her personal travels as general healthy living too.
Erika's blog, A Black Girl's Guide To Weight Loss, focuses on the whole package of life and what it can throw your way. She lost 170 pounds all on her own and wants to share what she has learned with the world.
Her blog focuses on becoming thinner but also touches on stress, parenthood, dangers in the food industry, beauty, and more. Not only is she a published writer, but her personal experiences are helping women around the world reach their goals. This blog is worth checking out.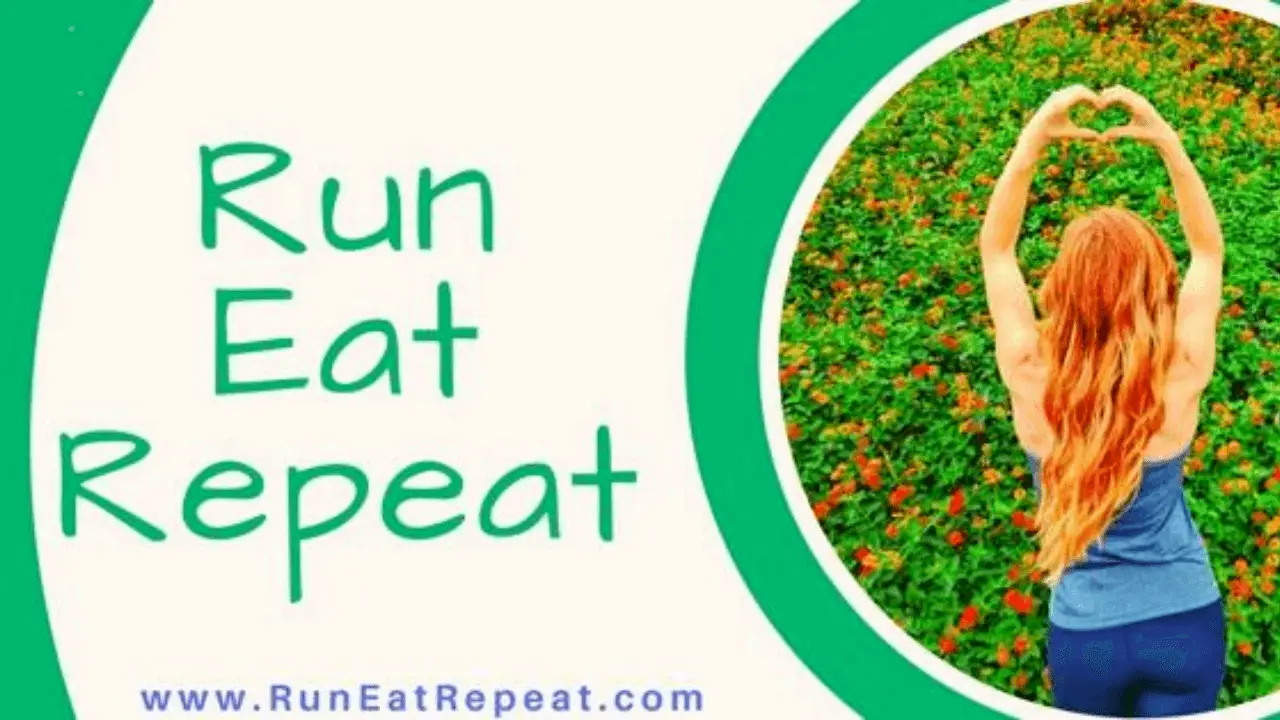 Some say runners are the happiest people in the world. Monica tends to showcase this on her blog, Run Eat Repeat. She is an avid runner who has met her weight loss goals and keeps fit by running, healthy eating, and enjoying life. 
You can find great recipes, dieting tips, and advice for beginners, as well as her own podcast that focuses on healthy living.
Having started her running journey over nine years ago, she has a ton to share, and it is filled with inspiration and exercise and fitness knowledge. 
Susie Burrell's blog, Shape Me, is focused mainly on one of the most important things when it comes to weight loss… What you eat! She has tons of information on the best foods to eat for burning fat, as well as recipes and guides for reaching your goals. 
Her approach to weight loss through a proper diet is down to earth, easy to follow, and refreshing. She also has a program available to help women along the way as well as ebooks to get you started.
She covers just about everything when it comes to cooking and food prepping. This is a great place to start when you want to clean up your diet for burning off those unwanted pounds.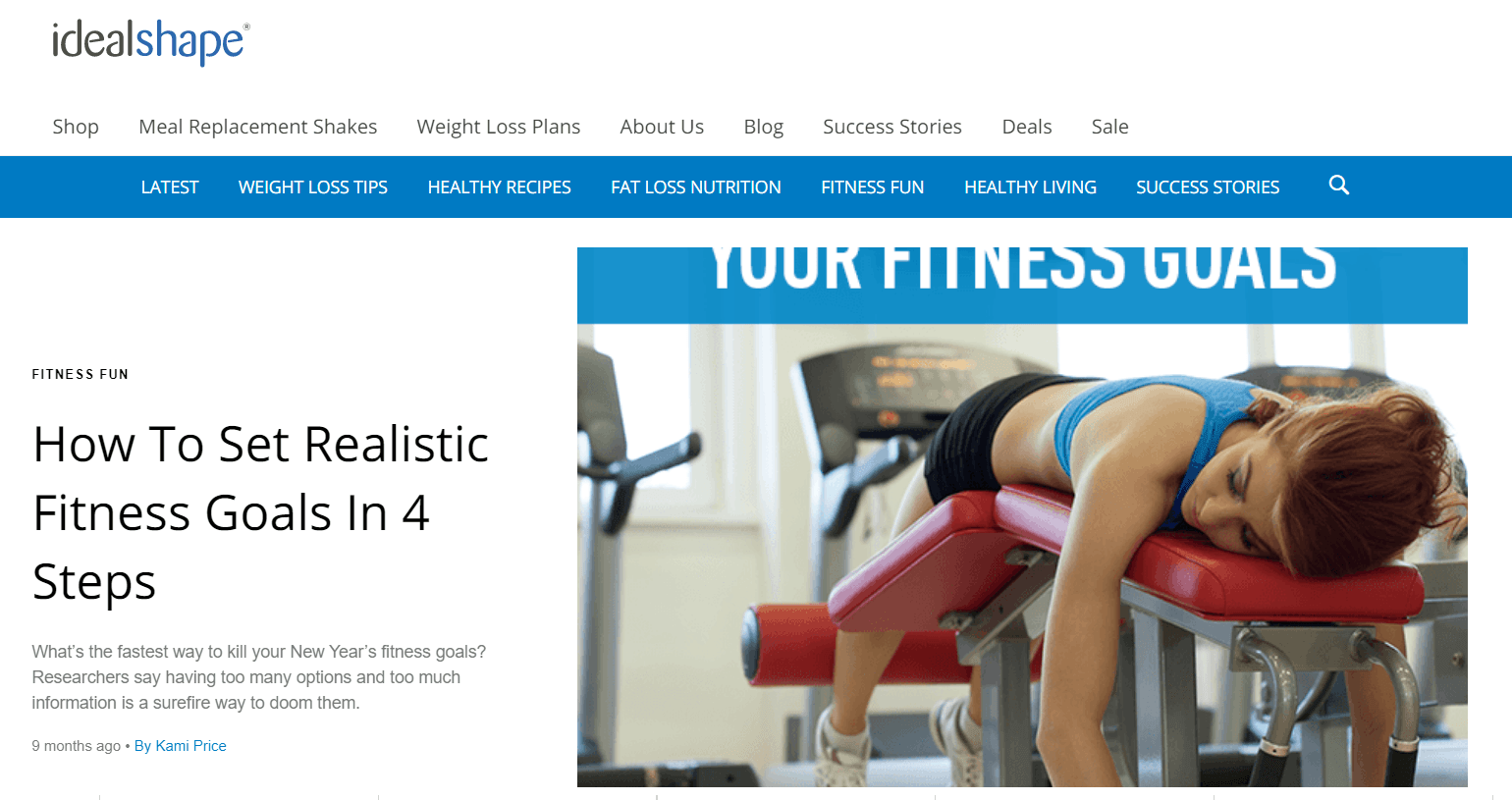 No matter where you need help, Ideal Shape is a great blog to get all the information and guidance you need all in one place. This blog covers everything from working out to diet trends and what is best to eat after working out.
Every small detail can make all the difference when it comes to losing fat. Ideal Shape makes sure to cover them all. This weight loss blog features workout routines, recipes, diet plans, new weight reduction ideas, setting realistic goals, and more. 
There are new articles posted weekly with valuable information worth reading. If you decide you like the blog enough, they have a VIP newsletter that will give you access to even more tips, training, recipes, and more to help you reach your goals.
I hope you found these 9 health and weight loss blogs helpful and interesting to read. If there is a really good diet and wellness blog that was not mentioned in this list and you would like others to know about it, then please share it with others and comment below.
Also, check out this popular post of 18 useful tips and tricks: Easy Ways To Maximise The Effectiveness Of Your Fat Burners.