I used to think that cooking for a family on a budget meant eating mostly unhealthy and processed food. I remember how I struggled to come up with meals that were nutritious, delicious, and, above all, different.
Because I only had such a small food budget to play with, I started to search online to find ideas and recipes for cheap, easy, yet healthy meals.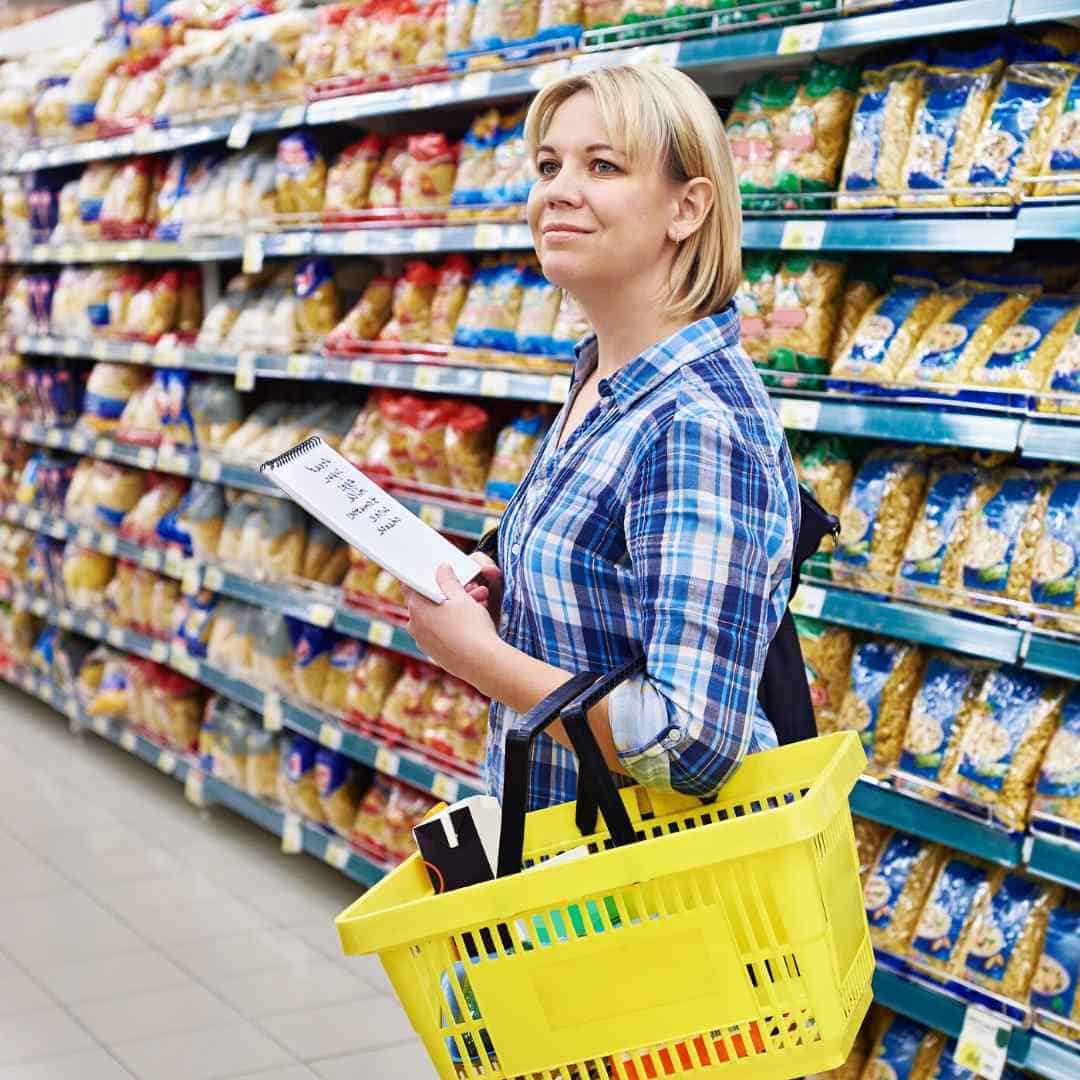 Over the years, I have gathered a great list of some of the best budget-friendly food blogs that have given me a lot of ideas, recipes, and culinary inspiration.
To help you out, I'm going to share this list of my favorite cooking on a budget food blogs. 
Bon Appetit!
Read Also: Cost of Long Term Emergency Food Storage For a Whole Family
1. Budget Bytes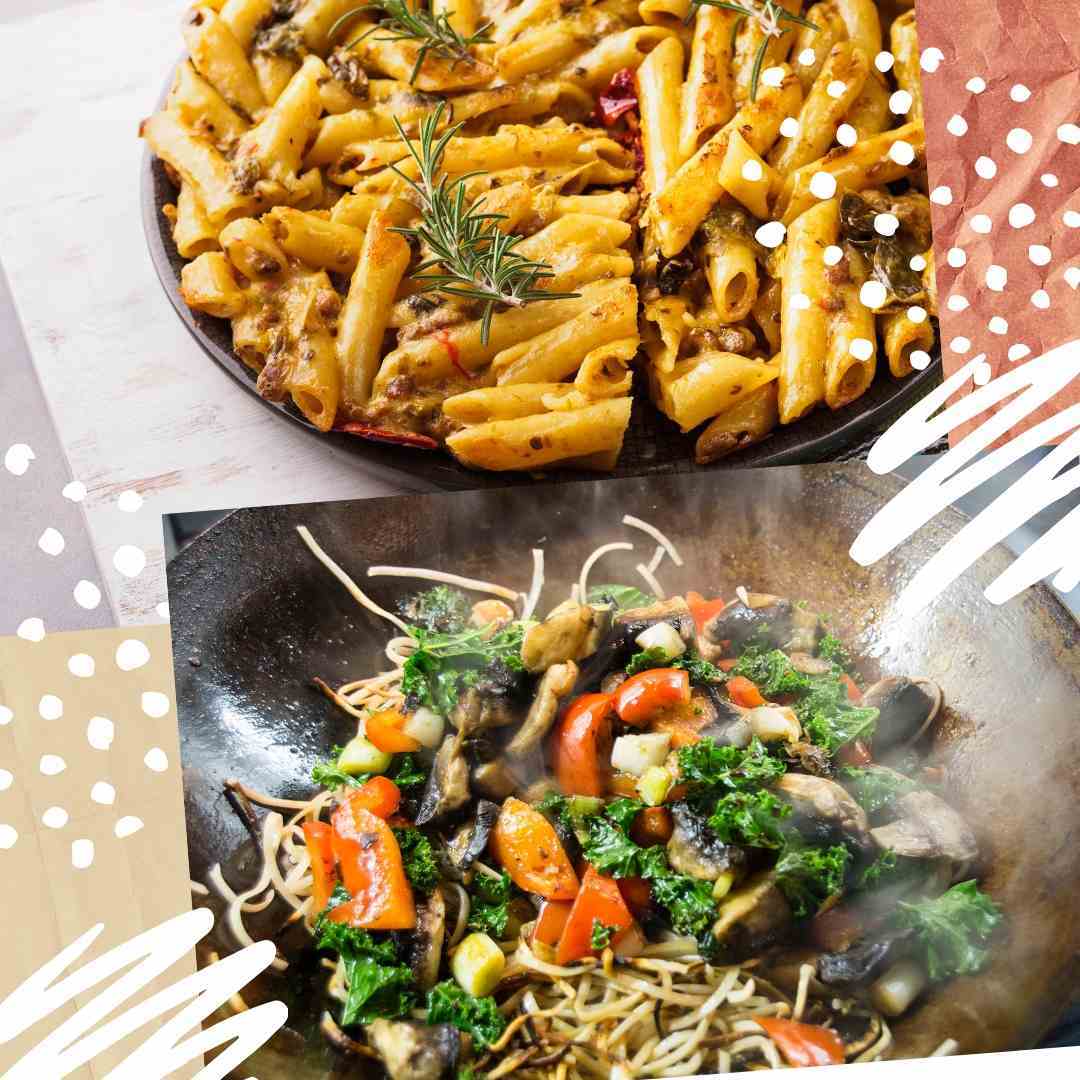 Started in 2009, Budget Bytes is run by, of all things, an ex-microbiologist. Today it's one of the better budget food blogs online, and the founder, Beth Moncel, has gone on to publish a popular cookbook and an app too!
Why is Budget Bytes an excellent resource for making cheap healthy meals for the family?
You'll find recipes for just about everything, from salads to desserts, soups, pizza, and much more. Plus, there's info on meal prep to save you time, a 'How To' guide to learn more about making meals (so you can make them faster), and there's even an App! You can use the App when you shop to make shopping easier and faster too! Nice!
What's unique about this blog?
It's more than just recipes, it's all you need to know in order to shop, prepare, and serve them too, plus the App is very helpful!
Why do I like Budget Bytes?
It has everything you need to be able to make cheap and healthy meals for your family. All the recipes are really tasty, and you can cook them on a budget while still making sure everyone gets the nutrition they need to thrive. Plus, there are videos for a lot of the recipes!
Recipes I've Tried.
The Pizza Pasta Salad was terrific and so easy to make! So was the Spicy Coconut Vegetable Stir Fry, and both were simple, fast, and frugal!
2. Eating Well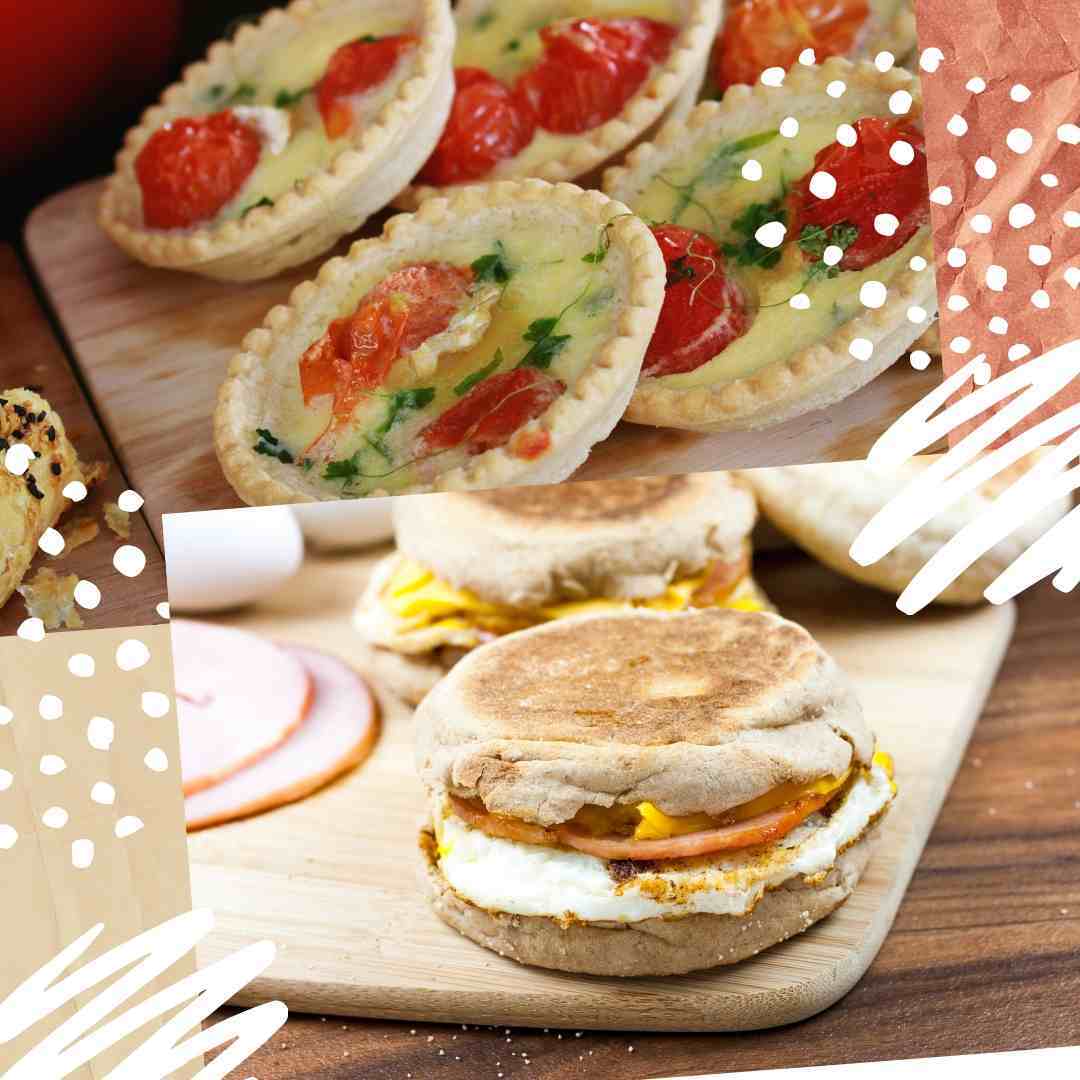 One of the oldest food blogs online, Eating Well, is also the premier location for everything relating to food, cooking, and eating. They also have an entire staff of food experts and journalists, for the highest quality info, recipes, and more. Healthy, frugal eating is one of their sub-specialties.
Why is Eating Well a useful resource for making cheap, easy healthy meals on a budget?
They have an entire section, Healthy Eating 101, that gives information on how to prepare healthy, delicious meals for the whole family. They also have 'how-to' guides for buying, storing, and preparing food.
What's unique about Eating Well?
One of the oldest food blogs online (over 25 years). They also have a print magazine and an actual test kitchen where all of their recipes are prepared and tested!
Why do I like this blog?
They have an entire section about the best foods for weight loss. I'm always looking for new, better ways to keep off the extra pounds.
Recipes I've Tried.
The Tomato-Parmesan Mini Quiches amazing, using ham as the crust! You have to try them! Another was the Egg & Bacon Cauliflower English Muffin Breakfast Sandwich (although the English muffins take a bit of time to make).
3. 5 Dollar Dinners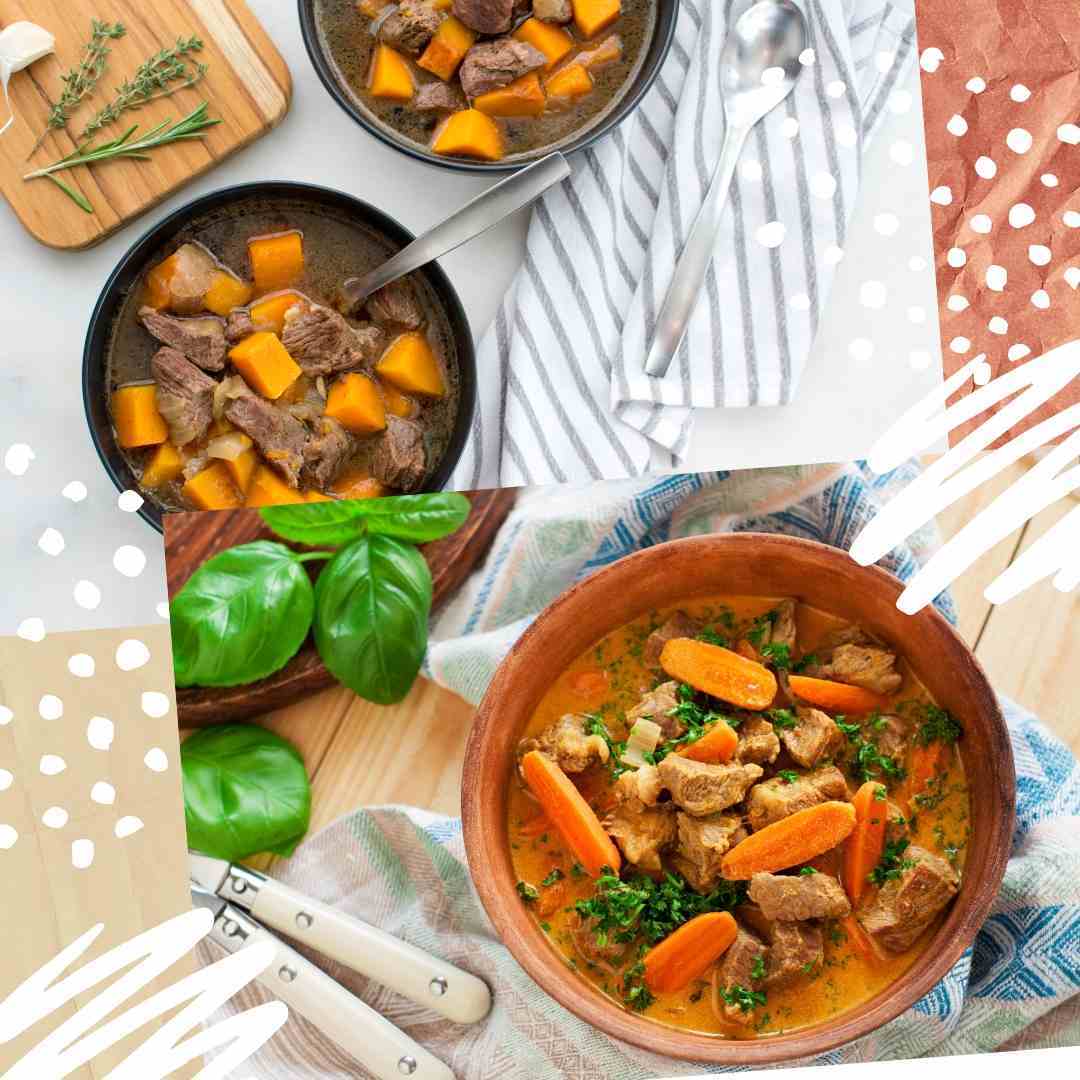 An entire meal for the whole of the family for $5.00?! That's what 5 Dollar Dinners promise and, I'll be darned, it delivers! There are an amazing amount of recipes that cost 5 little bucks and can feed a family of 4 or 5!
Why is the 5 Dollar Dinners blog a useful resource for cheap recipes for families?
Dozens of recipes for meals that cost $5.00 and feed an entire family. That's all you need to know!
What's unique about this blog?
The blogger has a 'thing' for Instant Pots (electric pressure cookers) and has an entire class about using them. (It does cost $$, just FYI).
Why do I like this site?
I like the recipes and the cost. What I don't like, to be honest, is that the website itself is very difficult to navigate, has many glitches, and more ads than a subway station.
Recipes I've Tried.
The Beef and Butternut Squash Stew was easy, delicious, and filling. And it was so cheap it felt like I was stealing!
4. Once a Month Meals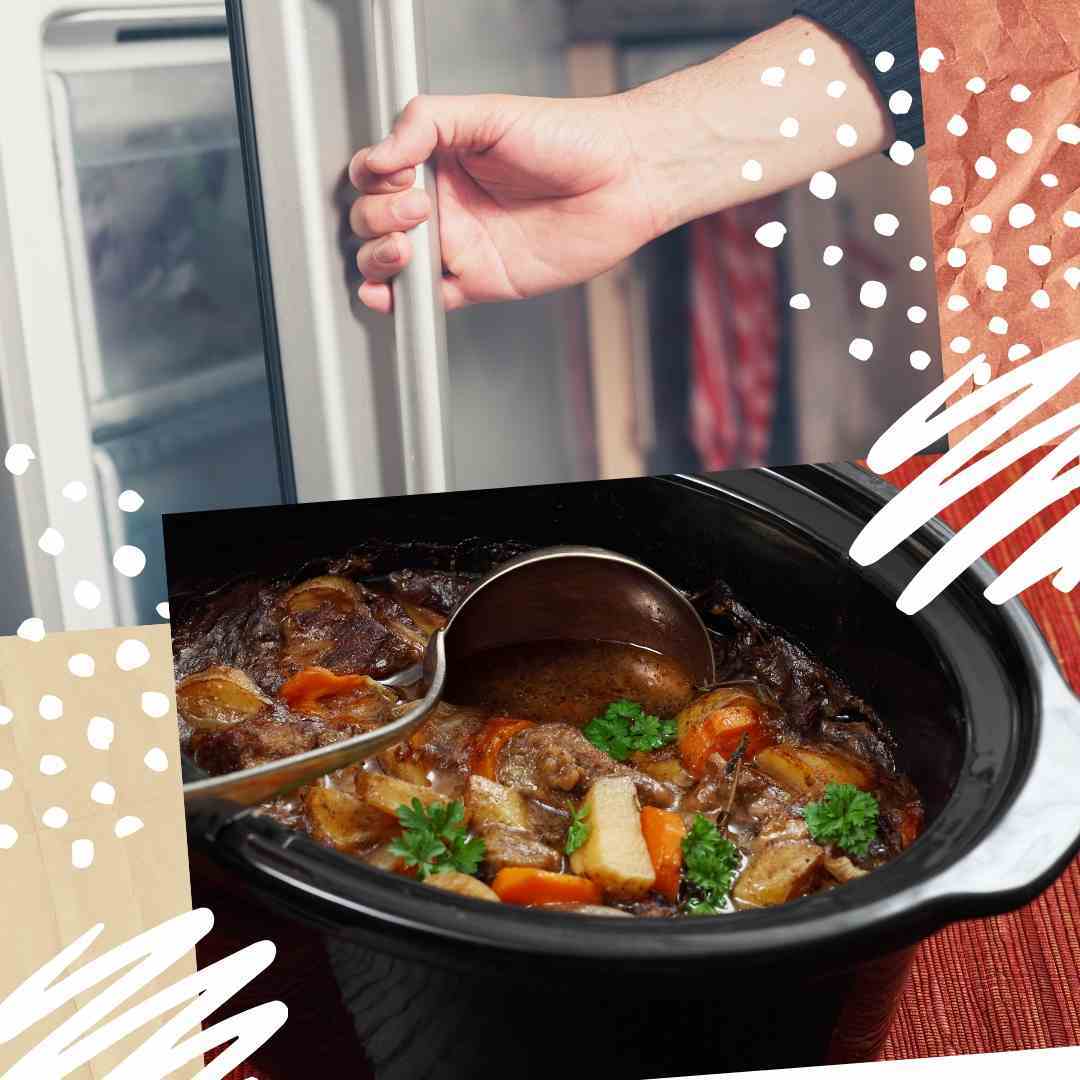 If you don't have time to plan, prep, and cook meals every day, Once a Month Meals is for you! This membership site teaches you how to plan and put together a menu of meals for an entire month, which you then freeze for easy, fast re-heating.
Why is Once a Month Meals an excellent resource for making budget meals for large families?
By making all your meals at once, you save a lot of time and energy on shopping, planning, and preparing, plus you can save a good bit of money as well.
What's unique about Once a Month Meals?
The whole idea is to save a LOT of time by preparing a month's worth of meals and freezing them.
Why do I like this blog?
It's definitely a great way to save time and money, plus it truly does reduce my daily stress from having to plan, shop, and prepare meals every day.
Recipes I've Tried.
I used my free trial to try the "The Typical Mom" Instant Pot Dump and Go Mini Freezer Meal Plan. It was delicious and easy, plus the kids liked helping put the meals together.
5. Cafe Mom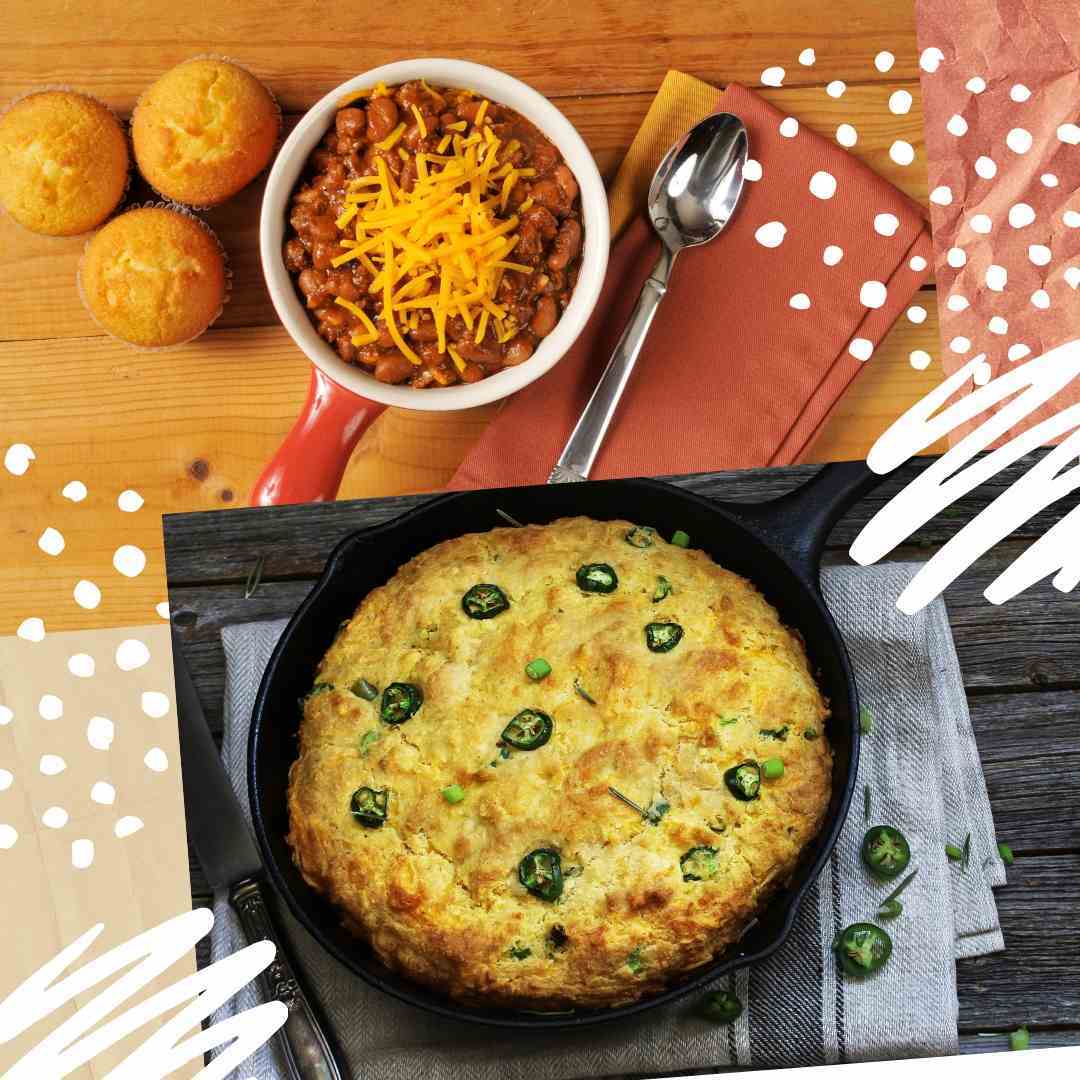 Part of a bigger lifestyle website, Cafe Mom, offers 40 recipes that are relatively easy to make, affordable, and yummy.
Why is Cafe Mom a good resource for cooking inexpensive meals for families?
It's got 40 great recipes that are delicious, affordable, and can be made relatively quickly and easily.
What's special about this blog?
It's attached to an entire lifestyle website where you can get other items, advice, and entertainment as a single mom.
Why do I like Cafe Mom?
The recipes were easy to access, with no ads to filter through like so many others. Plus, the ones I tried were delicious.
Recipes I've Tried.
The Chicken Tamales and Cornbread Casserole was fantastic! Creamy and delicious, it was super-easy to make and very affordable.
6. The Frugal Chef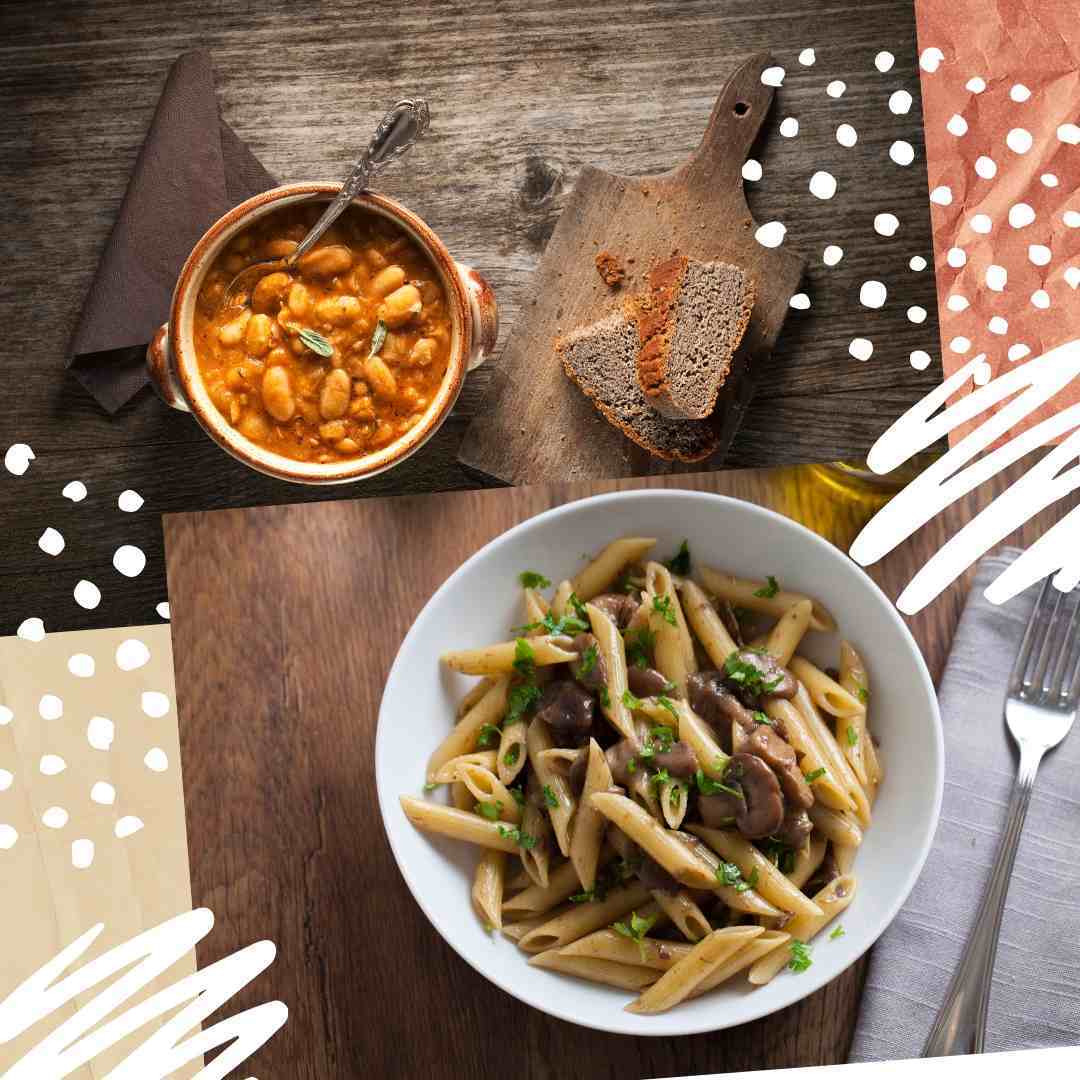 This might be my favorite site. The Frugal Chef has plenty of recipes, not a lot of ads to get in the way, easy directions, and a lot of variety. Great stuff! It was like a breath of fresh air compared to many of the others and is my #1 choice!
Why is The Frugal Chef a useful resource for making delicious and nutritious meals on a budget?
It's precisely that, a great resource for cheap, but delicious, family meals that can be made for a very affordable cost.
What's unique about this blog?
It's not trying to be anything else except a fantastic resource for excellent meals that your family will love.
Why do I like The Frugal Chef
?I LOVE this blog. It's one of the few that sticks to giving delish recipes that are affordable and easy to make. This is the one you want if all you want is recipes that save you time and money and that your fam will love!
Recipes I've Tried.
The Crock-Pot Bean Stew, Pasta with Mushroom Sauce, and Lentil Patties with Brown Rice were all delectable!
7. Taste Of Home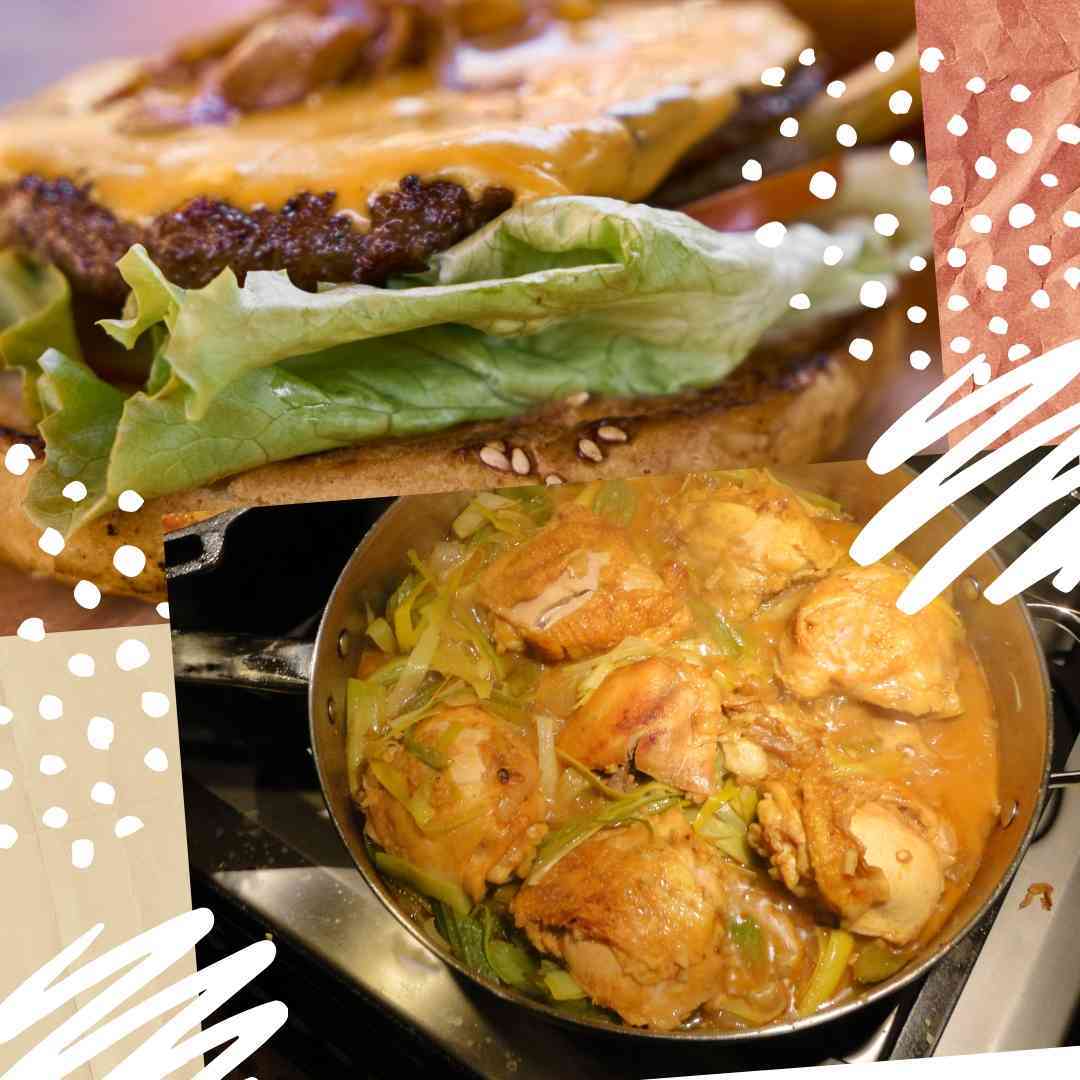 Taste of Home was another fave of mine. Easy to navigate, filled with great recipes, and many of them were $10.00 or less. Feeding a family for $10.00 is amazingly tricky, but not on their site!
Why is Taste of Home is one of the best blogs for easy healthy dinner ideas for the family?
They offer 60 meals that you can make for $10.00 or less! That's a great resource in my book! They have much more than that too (scroll down), but I like that they get to the recipes straight away.
What's unique about this blog?
The same, 60 recipes (and more regularly) for $10.00 or less to feed an entire family.
Why do I like this blog?
They get right to the point and don't have all sorts of ads getting in the way of the great food and easy recipes.
Recipes I've Tried.
Oh my goodness, you must try the Cheeseburger Cups before you die, they were terrific! The Gnocchi Chicken Skillet was also delicious and super-easy to make. Plus, Pizza on a Stick!
8. Hurry The Food Up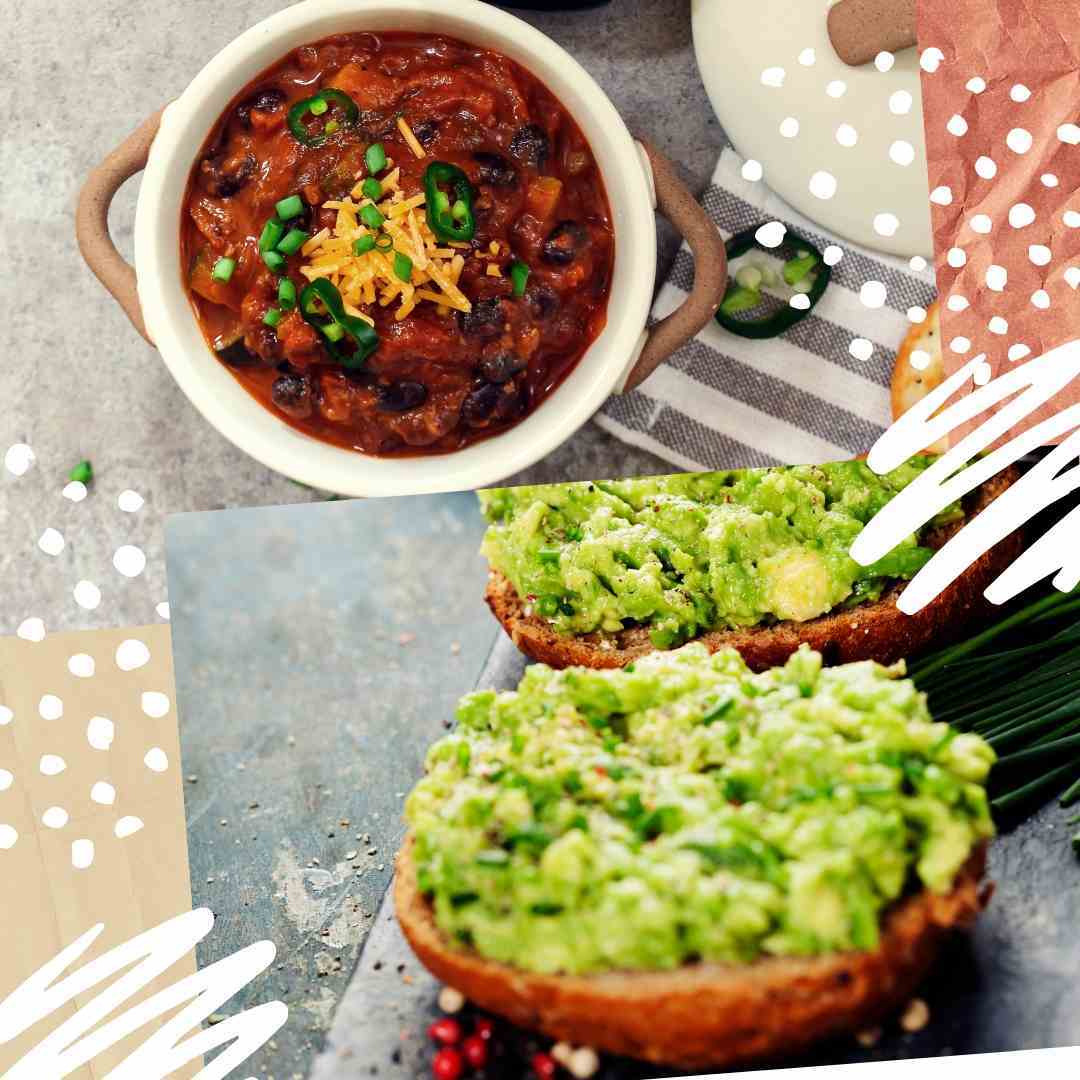 The only blog on this list that's made for vegetarians, Hurry the Food Up, offers vegetarian meals on the cheap, which is a double-whammy for goodness!
Why is Hurry The Food Up a useful resource for healthy cooking on a budget?
It offers a wide variety of recipes that are easy to make and affordable and also vegetarian, so it's great for families that aren't in the habit of eating meat.
What's different about this blog?
It's the only blog where vegetarian meals on the cheap were the focus.
Why do I like this website?
I don't eat a lot of meat. (I do eat it, but infrequently.) I like vegetarian meals, but they're more difficult to find (at least recipes that are delish). This one had quite a few delicious recipes that my entire family liked.
Recipes I've Tried.
The Spanish Beans with Tomatoes were a hit in my house, as were the Ultimate Avocado Sandwiches.
9. Well Plated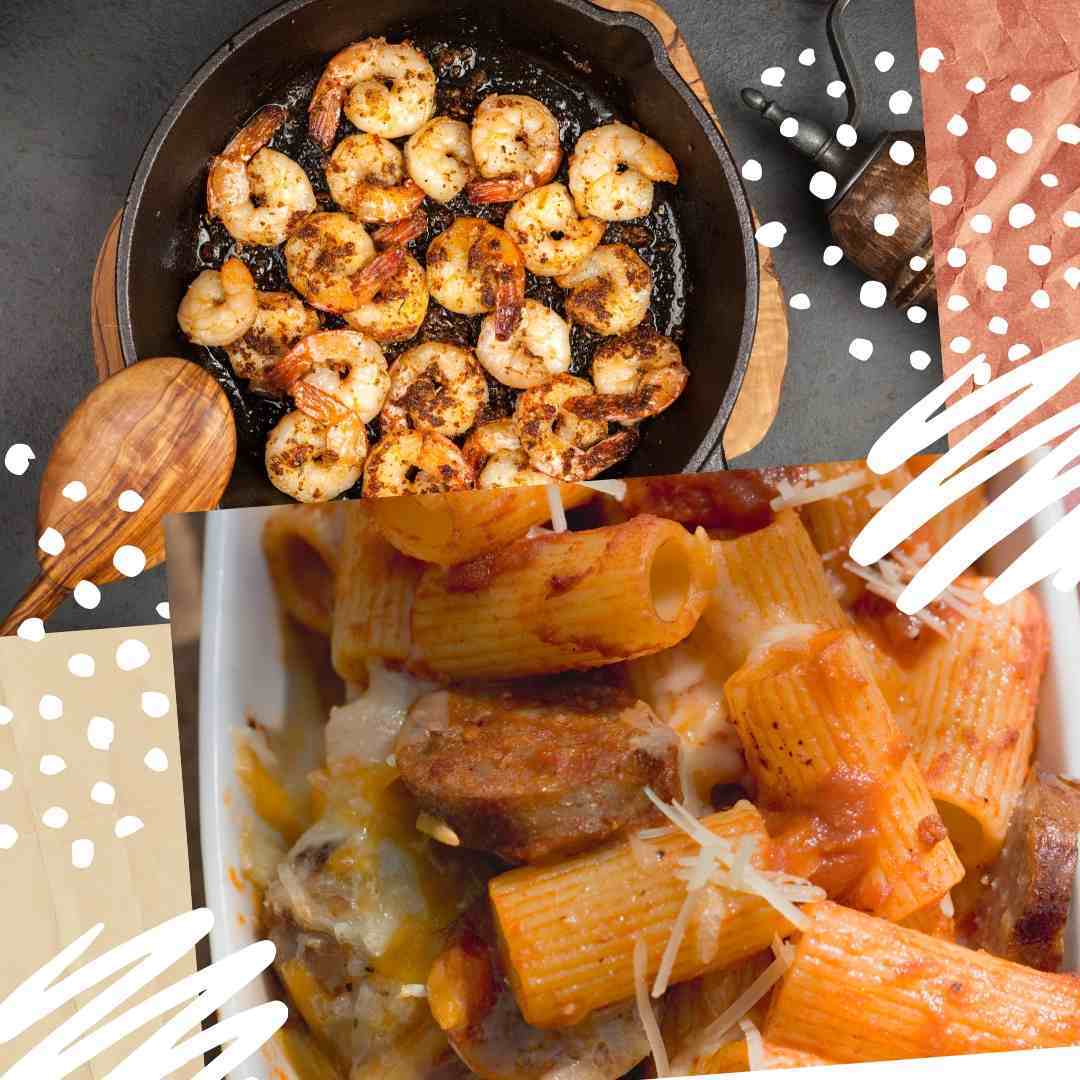 Well Plated blog has quite a few excellent recipes that are easy and fast. If you like 1-pan meals, there are a few of those also, which I personally like a lot. (Much easier clean up.)
Why is Well Plated have great healthy menus for family meals on a budget?
It has a very wide variety of recipes for all meals of the day and is focused on using healthy ingredients.
What's unique about this blog?
The author of the blog started by taking the recipes she grew up with and making them healthier and easier to prepare. In short, comfort food that's also good for you.
Why do I like Well Plated?
The blogger is very down-to-earth, and the recipes are for some of my fave foods but with less fat, sugar, and salt. Gotta' love that!
Recipes I've Tried.
The Taco Pasta was surprisingly good, as was the Mediterranean Shrimp! I also tried the Butternut Squash Pasta with Sausage and Kale, and the entire family liked that a lot.
10. Frugal Nutrition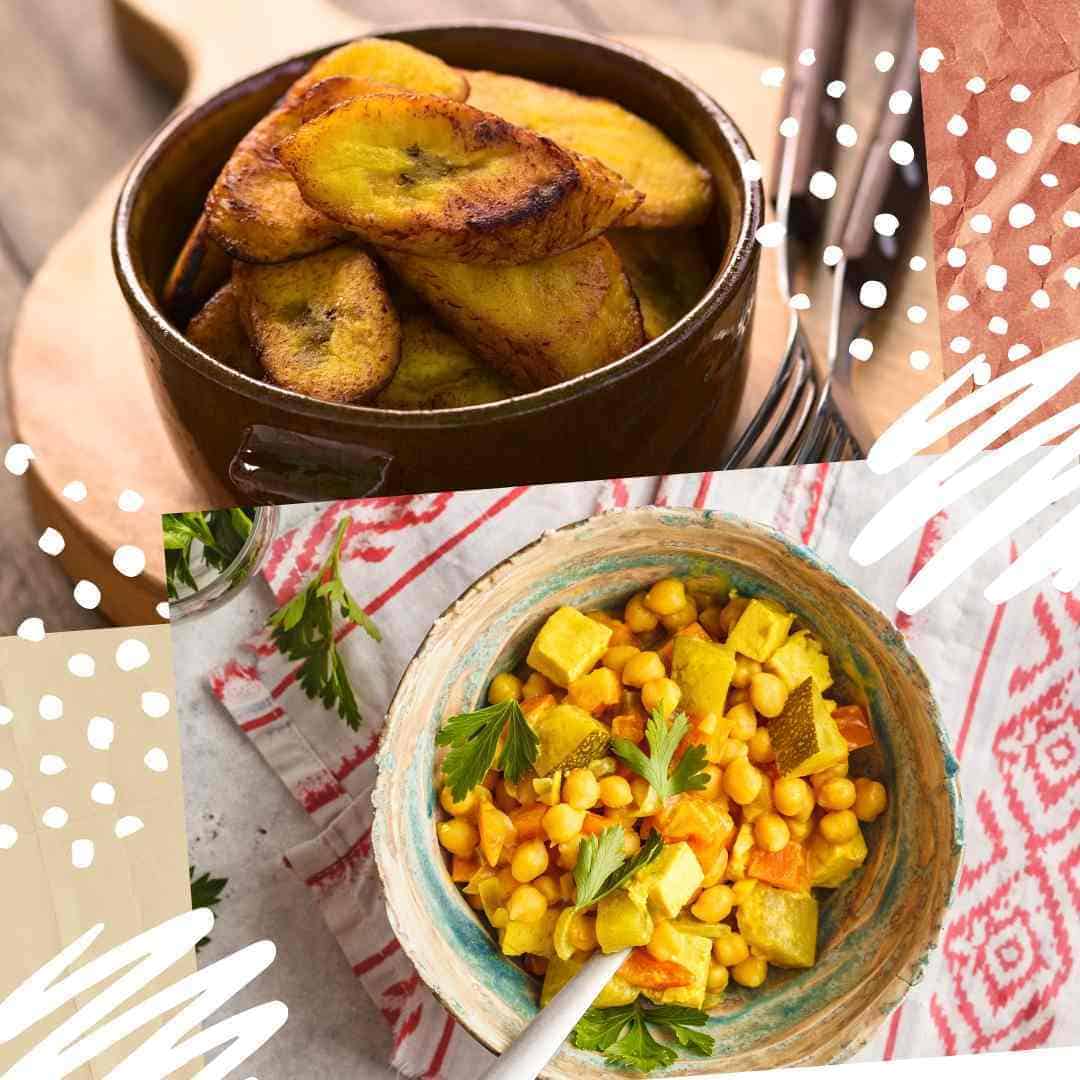 Simple, low-cost recipes with flavors from all over the world make Frugal Nutrition a standout among this crowd of food blogs.
Why is Frugal Nutrition the best easy and cheap meal planner for healthy cooking?
They do precisely that, providing yummy recipes that are easy on your budget, taste great, and feed the whole fam.
What's different about this blog?
They do an outstanding job of keeping sugar, salt, white flour, and, surprisingly, plastic out of their recipes. They also seem to be the most sincere of all the bloggers in the group. (It's a husband and wife team.)
Why do I like Frugal Nutrition?
They are sincere, honest, and the recipes are excellent. Plus, they're all low in the stuff I try to stay away from, including fat, salt, and sugar.
Recipes I've Tried.
Crispy Fried Plantains! What a surprise! Not a meal, but still so good! Their 4-Ingredient Coconut Chickpeas with Tomatoes and Greens was a delight as well.
11. Don't Waste The Crumbs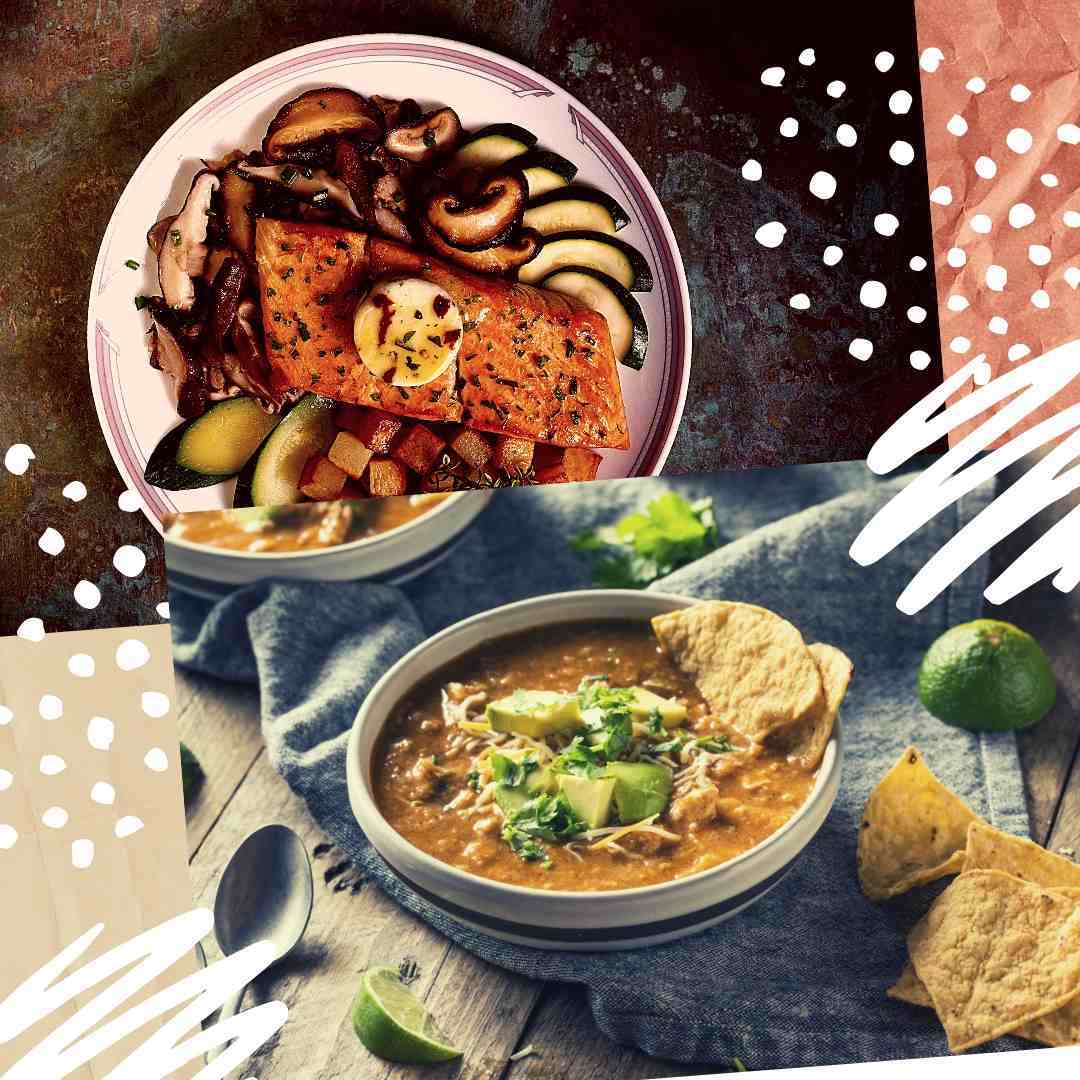 I liked this blog a lot. Don't Waste The Crumbs really teaches you how to cook real and nutritious food without going broke. The recipes were all delicious, but don't come here if you're looking for low fat, salt, and sugar because that's not their thing.
Why is Don't Waste The Crumbs a useful resource for cooking cheap family meals on a budget?
They have plenty of recipes, no doubt, and many can be made on the cheap. Most are crowd-pleasers too, so your family will be happy when you make them.
What's different about this blog?
They come to the entire experience through a religious lens. For some people, that's very refreshing.
Why do I like the Don't Waste The Crumbs blog?
Some of the foods they prepare are great for my 'cheat' days when I allow myself to eat a little more salt, sugar, and fat. (Once a week.)
Recipes I've Tried.
The Oven Baked Blackened Salmon was a real treat, as was their Tortilla Soup!
In Closing
There is truly something for everyone in these 11 excellent food blogs. Easy, delicious, and nutritious recipes that can be made on any budget, plus lots of extra information on how to shop, prepare, and plan to save time, money, and energy.I hope you enjoyed this list as much as I enjoyed doing the research and making all the recipes! If you did, please consider sharing it with your friends and family, and best of luck finding new recipes that make your entire family happy at mealtime!
Related article: Are you looking for guidance and recipes on how to make amazing bread at home? Here are 7 Must-See Bread Making Sites to check out.