Jump To Recipe
I'm so excited to share this gem of a grain free bread recipe with you. If you're someone who's watching their carb intake, or you are on a Keto diet, or waving goodbye to gluten, you're going to adore this bread. It's a no-yeast, no-grain, no-gluten wonder that's incredibly simple to make.
As I really needed a bread substitute for regular bread, mastering this low-carb, gluten-free goodness was a game changer for me, and I have a feeling it's going to be one for you too.
Let's get baking!
The Taste and Texture of This Grain Free Bread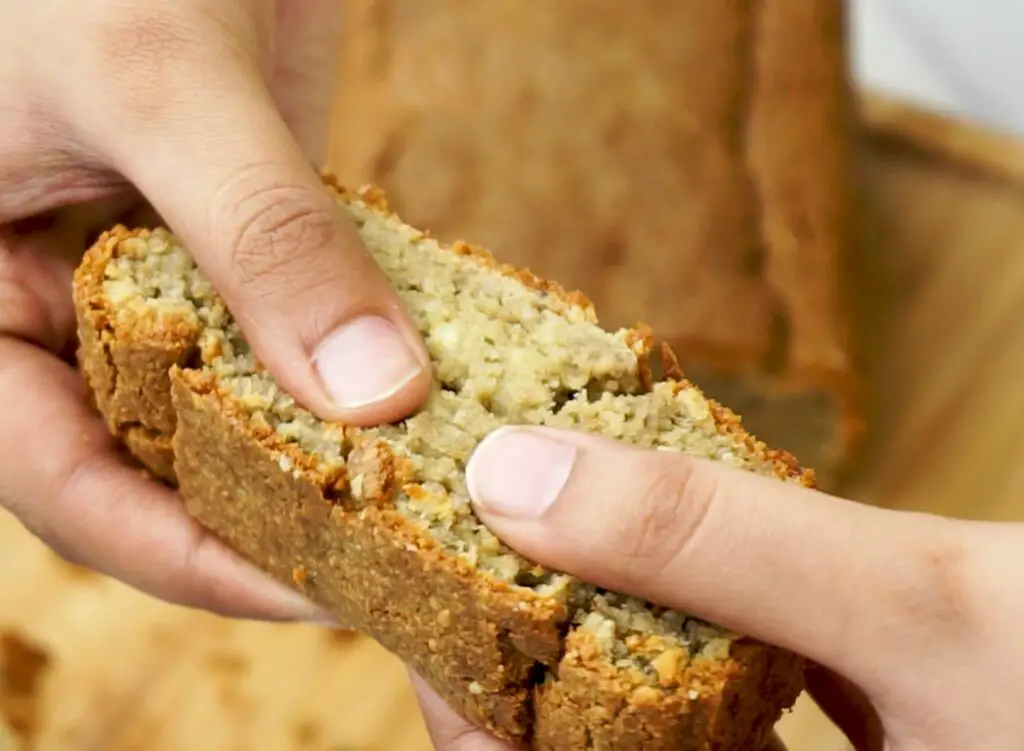 When I took my first bite of this grain free bread, the nutty flavor from the sunflower and sesame seeds was immediately apparent. The bread was dense but not heavy, and there was a hint of richness, probably from the cottage cheese and cream. It was pleasantly moist, as you can see in the video below. The crust was slightly crisp, which complemented the somewhat crumbly interior.
So, I can say that this bread is a simple, satisfying experience – nothing over the top, but a solid, wholesome alternative to regular bread.

What Is This Grain Free Bread Made Of?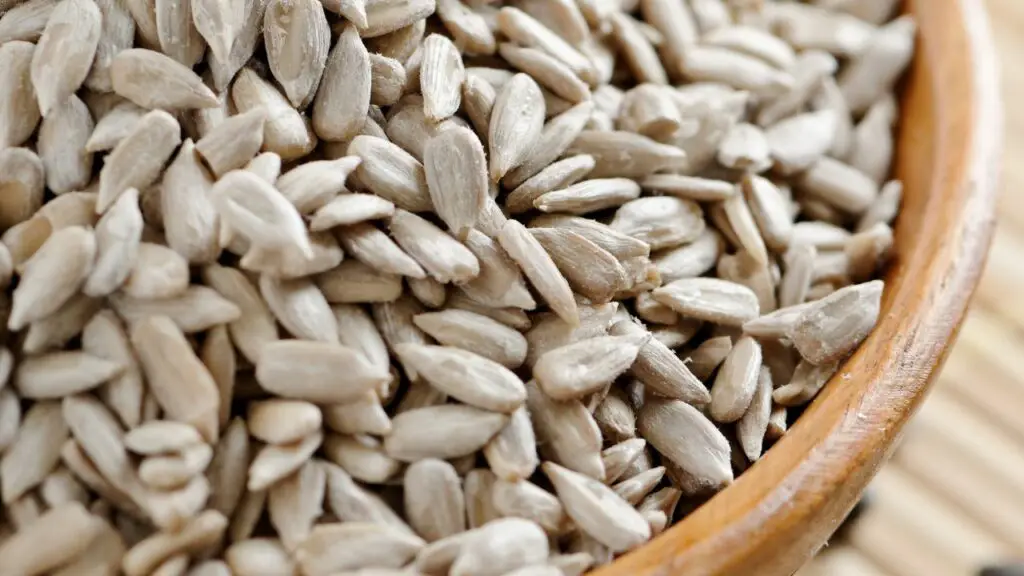 Alright, let's quickly talk ingredients. We've got some good stuff going into this bread, each bringing something unique to the loaf. Not too fancy, just simple, nutritious, and tasty.
Let's see what ingredients we're working with!
1. Sunflower Seeds (1 1/2 cups):
I love using sunflower seeds because they're a fantastic alternative to almond flour. Not only do they have a rich, nutty flavor, but they're also packed with nutrients and keep the bread grain-free.
2. Sesame Seeds (1/2 cup):
I add sesame seeds because they complement the sunflower seeds perfectly. They have a slightly earthy taste that I think adds depth to the flavor of the bread.
3. Eggs (2 medium-sized):
Eggs are essential! I use them as a binder to hold all the ingredients together. Plus, they add a good amount of protein and healthy fats.
4. Cottage Cheese (3/4 cup):
I like cottage cheese in this recipe because it keeps the bread moist and adds a delicate, cheesy flavor. It's also a great source of protein.
5. Full-fat Cream (4 tablespoons):
The full-fat cream is my secret weapon. It gives the bread a rich and tender crumb that makes it feel indulgent even though it's healthy.
6. Butter (1/2 stick, melted):
I adore butter, and I believe it's non-negotiable in healthy bread; so much better than using cooking oils. It adds an incomparable richness and helps with the texture.
7. Salt (a pinch):
I always add a pinch of salt to balance out the flavors. It's amazing how just a little bit can elevate the other ingredients.
8. Baking Powder (1 teaspoon):
This is what gives the bread its rise. Because this bread recipe uses no yeast, I add baking powder because it helps to lighten the texture and prevent the bread from being too dense.
If you don't have or can't have some of the ingredients in this list, don't worry, I will cover some ingredient substitutions below that work just as well.
Here Is How To Make This Grain Free Bread:
Alright, the apron is on, and excitement is in the air. We're ready to make this high-protein no-grain bread. Let's get started!
1. Warming Up the Oven:
First, preheat the oven to 350°F (180°C). It's important to have it ready and hot for the bread.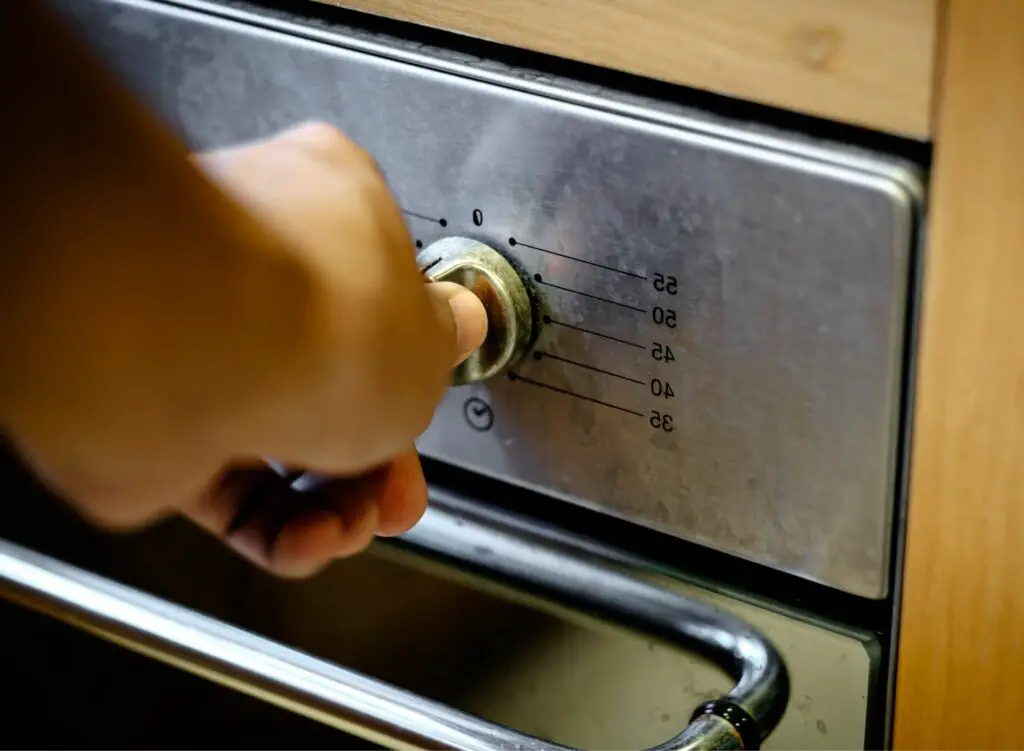 2. Grinding Seeds into Flour:
Pour 1 1/2 cups of sunflower seeds into a food processor, Nutribullet, or a coffee grinder. Blitz them until they turn into fine flour. Once that's done, empty it into a bowl. Next, grind 1/2 cup of sesame seeds in the same way and combine them with the sunflower seed flour.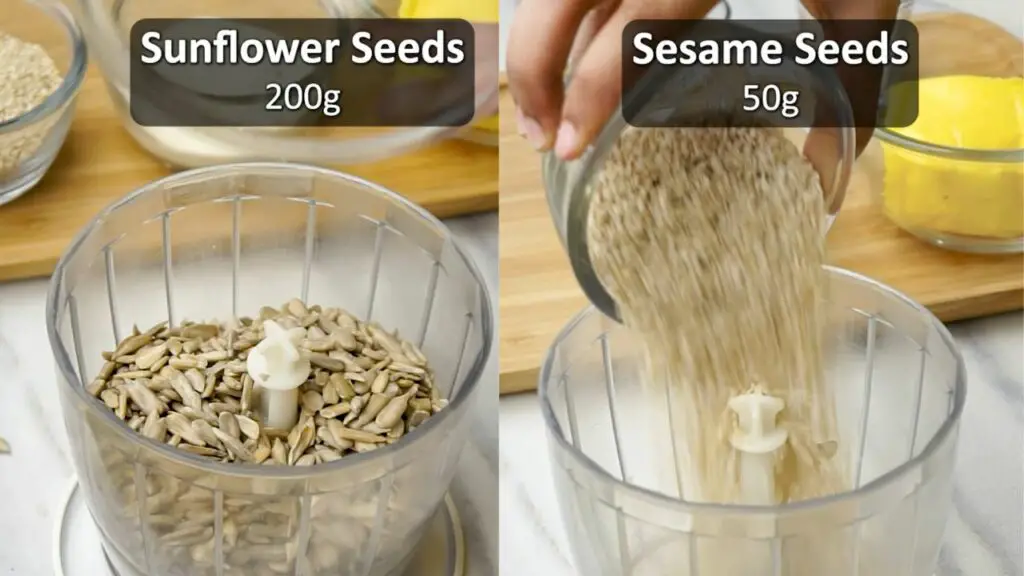 3. Whisking Those Eggs:
Crack two medium-sized eggs into a large bowl and whisk them until they're slightly frothy; check the video below for more details. This is going to give our bread that perfect texture.
4. Adding Dairy Goodness:
Now add 3/4 cup of cottage cheese and about 4 tablespoons of full-fat cream to the eggs. Give it a good stir, and you'll notice it's starting to look creamy!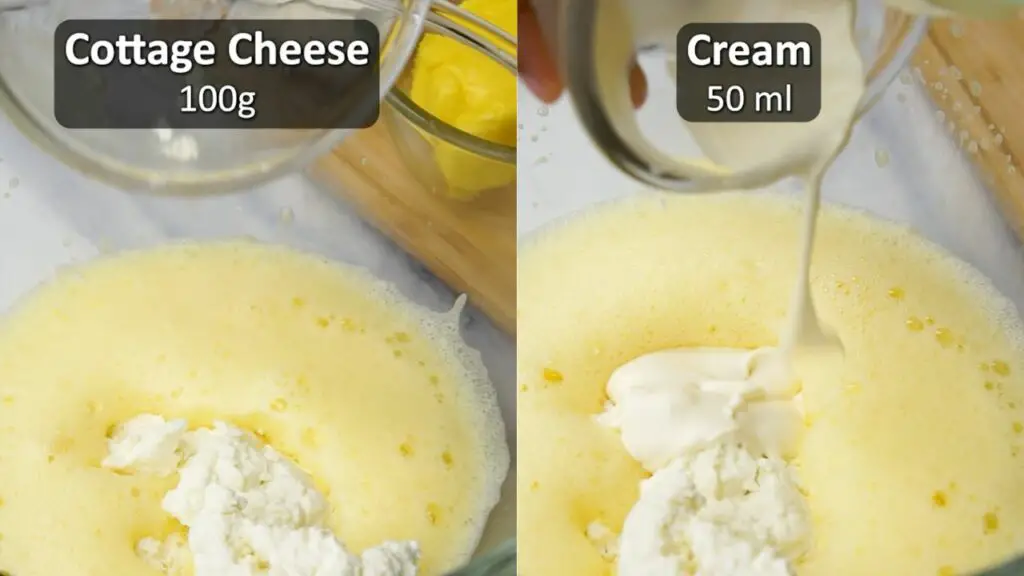 5. Butter Time!:
Melt half a stick of butter, and pour it into the bowl. There's something about melted butter that makes everything better, isn't there?
6. Mixing The Egg Mixture, Seed Flour, and Salt:
Now, gradually add the seed flour to the wet mixture. Don't forget to throw in a pinch of salt for flavor. Mix until everything is nicely incorporated.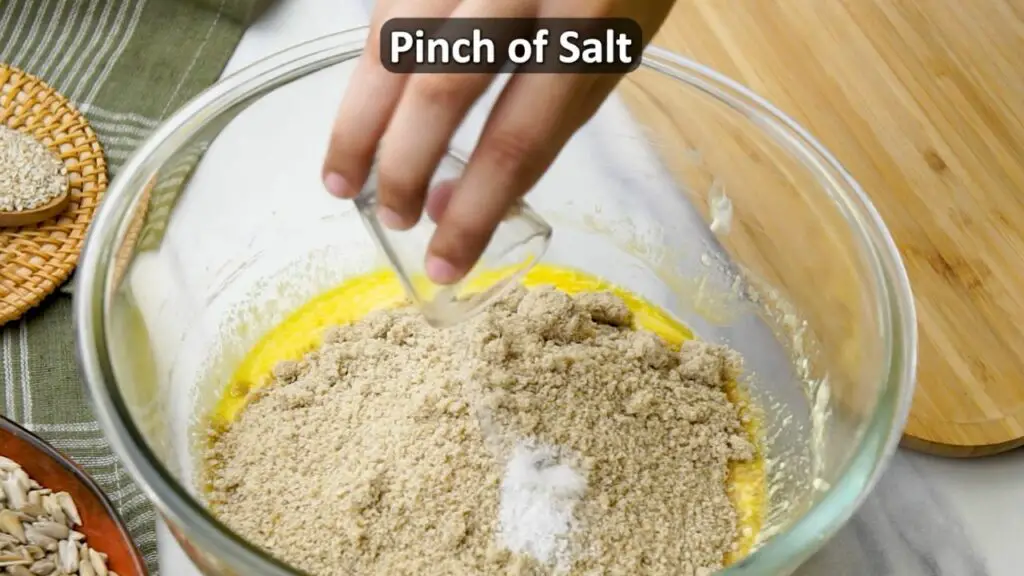 7. Baking Powder Magic:
Add 1 teaspoon of baking powder and give it one final mix. This little ingredient is going to make the bread rise and be fluffy.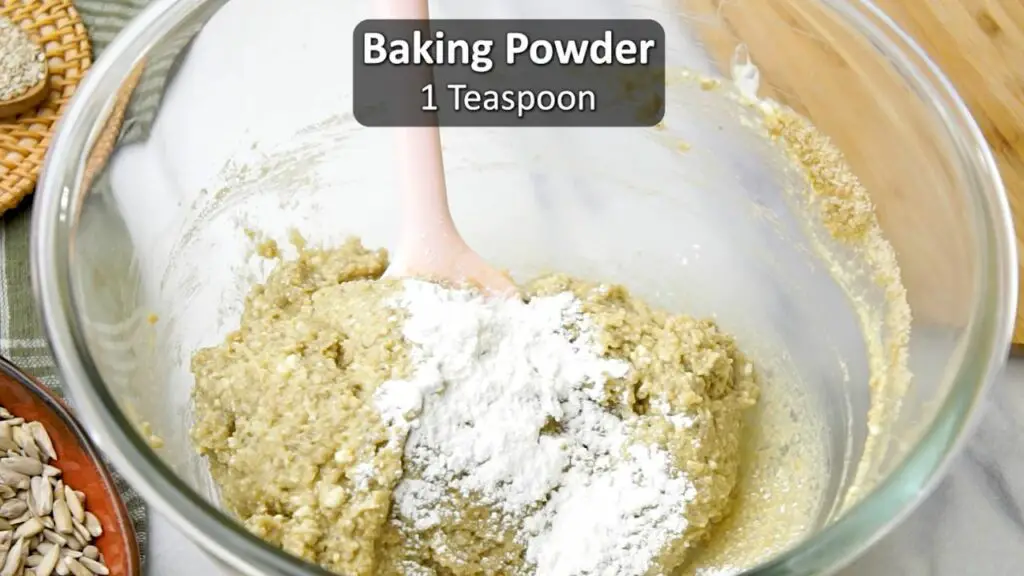 8. Into the Loaf Pan:
Line a loaf pan with parchment paper. Now, carefully pour the batter into the pan. A little tip: use a spatula to smooth the top for an even bake.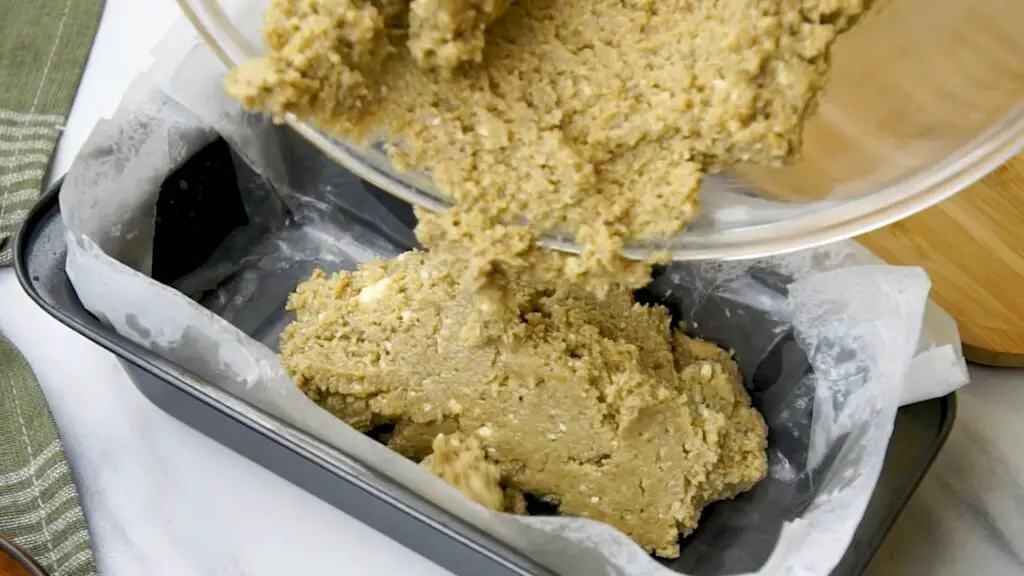 9. Baking the Bread:
Pop the loaf pan into the preheated oven and let it bake for 40 minutes. The aroma filling the kitchen will be irresistible!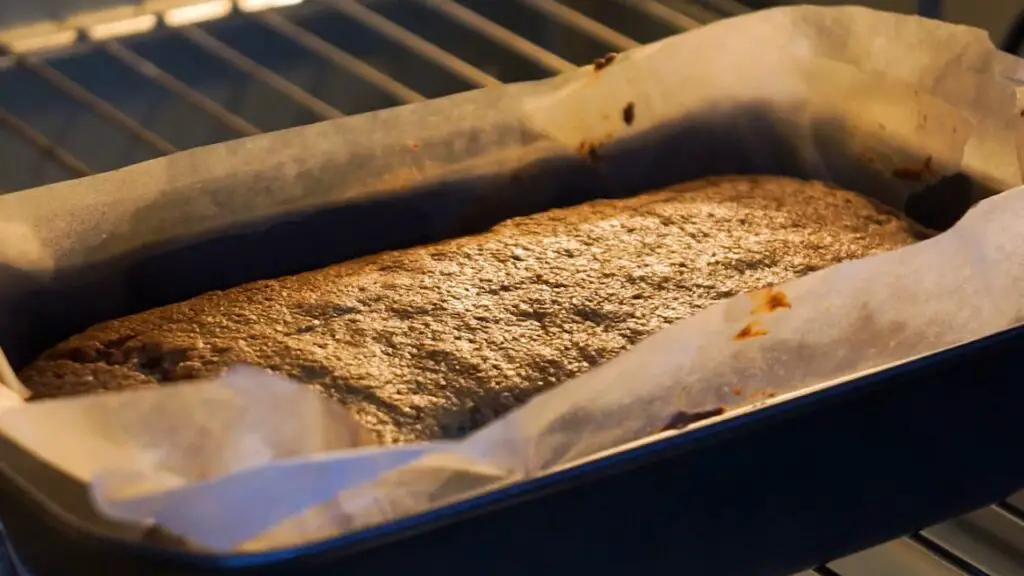 10. Cool It Down and Indulge:
Once it's out of the oven, let it cool in the pan for 5 minutes, then transfer it to a wire rack so it won't get moist at the bottom.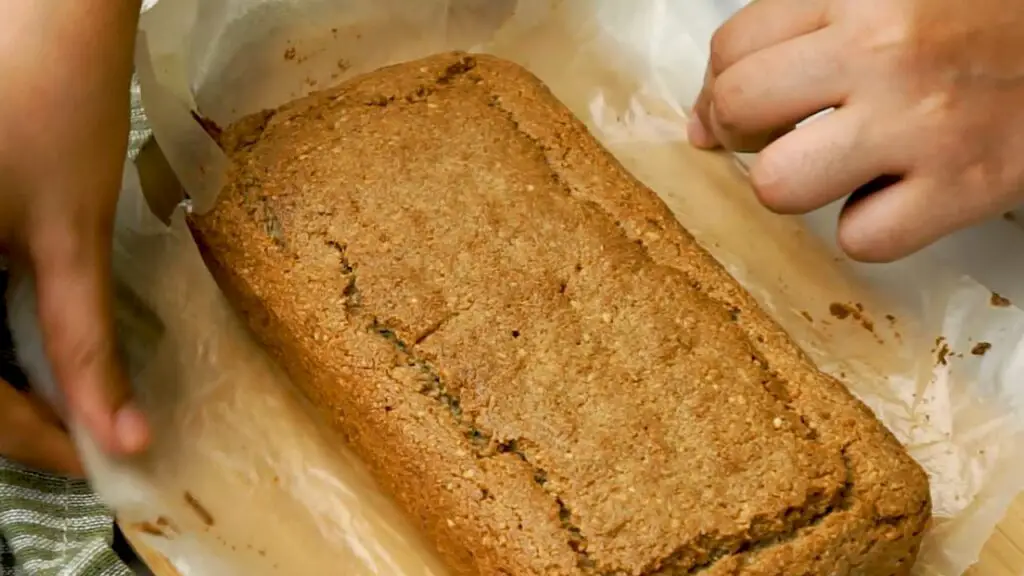 Voila! Your very own low-carb and grain-free bread is ready. Slice it up and enjoy it with your favorite toppings or just as it is. I am going to give you some delicious serving suggestions below.
Recipe Variations: Fun Twists to Make This Bread Uniquely Yours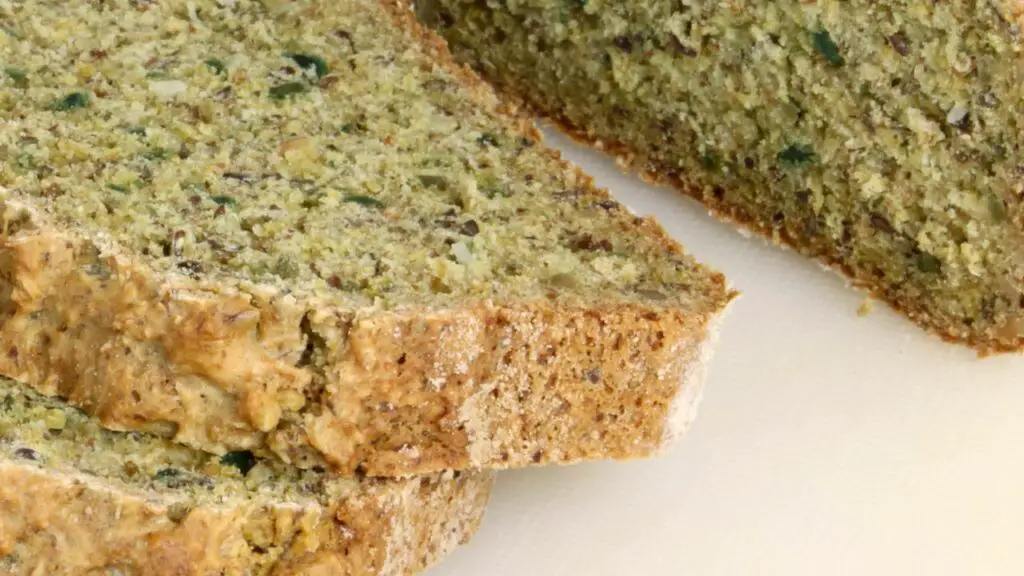 Don't forget; you can always sprinkle in some creativity and really make this recipe your own. There are countless ways to amp up this bread, from throwing in some seeds for that extra crunch to getting wild with herbs for a burst of flavor.
I've put together a few variations that I'm pretty excited about. Whether you're in the mood for something savory, sweet, or downright daring, there's a twist here for everyone.
Seedy Delight:

Mix in 2 tablespoons each of pumpkin seeds, flaxseeds, and chia seeds to the batter.
Expectation: A nuttier flavor with a crunchy texture.

Herb Garden Bread:

Add 1 teaspoon of dried rosemary, 1 teaspoon of dried thyme, and 1 tablespoon of chopped fresh parsley.
Expectation: A fragrant and flavorful loaf, great to pair with soups.

Garlic Parmesan Bread:

Mix in 2 minced garlic cloves and 1/4 cup grated Parmesan cheese.
Expectation: A savory, cheesy loaf with a hint of garlic. Perfect for Italian dishes.

Cinnamon Raisin Twist (THIS IS NOT LOW CARB):

Add 1 tablespoon of cinnamon and a handful of raisins.
Expectation: A slightly sweet and spiced loaf, ideal for breakfast.

Zesty Lemon & Poppy Seed:

Stir in the zest of 1 lemon and 2 tablespoons of poppy seeds.
Expectation: A fresh and zesty bread, perfect for a light snack or breakfast.

Olive & Sun-dried Tomato Bread:

Mix in 1/4 cup chopped olives and 1/4 cup chopped sun-dried tomatoes.
Expectation: A Mediterranean twist, delicious with salads or as an appetizer.

Spicy Jalapeño Cheddar:

Add 1/4 cup diced jalapeños and 1/4 cup shredded cheddar cheese.
Expectation: A spicy and cheesy loaf, great for a bold sandwich or goes well with a soup.
Ingredient Substitutions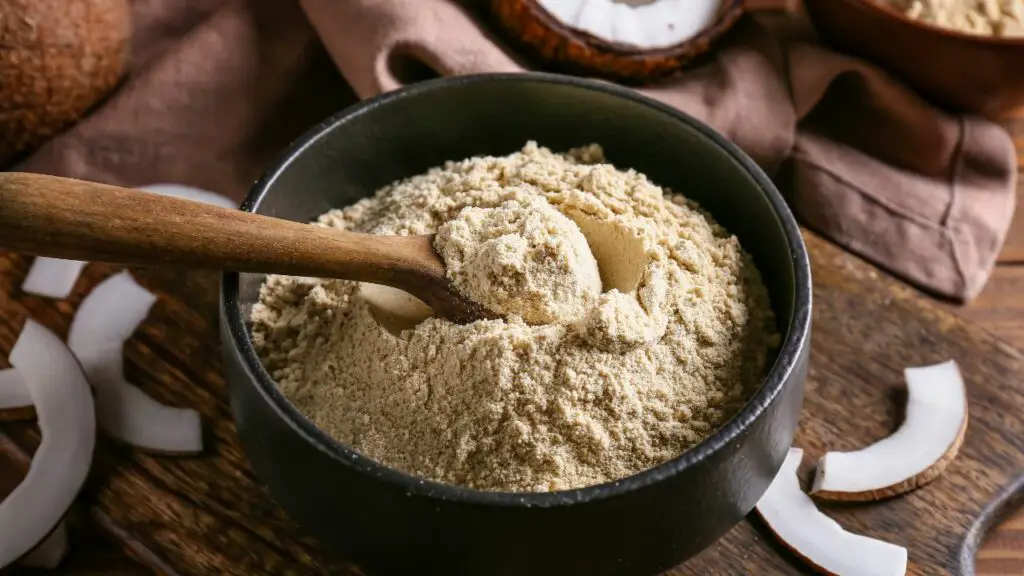 If you don't have some of the ingredients at hand or you want to keep this bread vegan or Paleo-friendly but still keep it grain-free and low-carb, then worry not! There's always room for creativity in the kitchen.
Below I will give you a few smart swaps that can save the day or help you customize the recipe to suit your preferences or dietary needs. Whether you're out of sunflower seeds or avoiding dairy, these substitutions will ensure your bread is still delicious and aligns with your goals. Let's get resourceful!
Almond Flour instead of Sunflower Seed Flour:
Substitution: You can use almond flour in place of sunflower seed flour.
What to Expect: Almond flour is slightly sweeter and has a more neutral taste compared to sunflower seeds. Your bread might be a little lighter in texture and have a subtle almond flavor.
Coconut Flour instead of Sesame Seed Flour:
Substitution: Use coconut flour instead of grinding sesame seeds into flour. Keep in mind that coconut flour is more absorbent, so you might need to use less of it.
What to Expect: Coconut flour will give the bread a slightly sweet, coconutty flavor. The texture might be a bit denser due to coconut flour's absorbency.
Greek Yogurt or Cashew Cream instead of Cottage Cheese:
Substitution: If you don't have cottage cheese, Greek yogurt or Cashew cream can be a good alternative.
What to Expect: Greek yogurt will keep the bread moist but may result in a slightly tangier taste compared to cottage cheese. Using cashew cream in the bread will impart a mild nuttiness and create a slightly denser yet moist texture; you will need to make some adjustments to quantities for optimal consistency.
Almond Milk or Coconut Cream instead of Full-Fat Cream:
Substitution: If you're looking for a dairy-free option, almond milk or coconut cream can replace full-fat cream.
What to Expect: Almond milk will make the bread lighter, while coconut cream will give it a rich, coconut flavor.
Coconut Oil instead of Butter:
Substitution: For a dairy-free option, you can use coconut oil instead of butter.
What to Expect: coconut oil will impart a mild coconut taste.
Perfect Partners: Scrumptious Pairings for Your Grain Free Bread!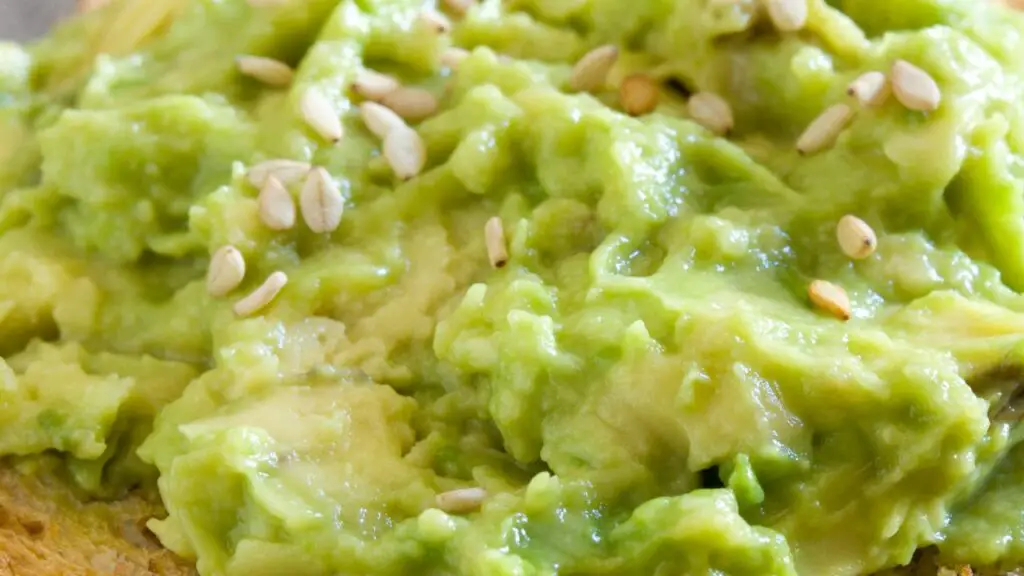 Let's explore some low-carb, Paleo, or Keto-friendly pairings that would complement this no-grain bread brilliantly:
Avocado Spread: Mash a ripe avocado and mix it with lemon juice, salt, and garlic powder. Optionally, add chili flakes for some heat.
Almond Butter: Spread almond butter on the bread and sprinkle with chia seeds for added texture and nutrients.
Herbed Olive Oil Dip: Combine extra virgin olive oil with herbs like rosemary and thyme, along with cracked black pepper and pink Himalayan salt. Perfect for dipping slices of bread.
Chicken or Tuna Salad: Make a protein-packed chicken or tuna salad with avocado mayo, celery, and fresh herbs, and use it as a topping.
Egg Salad: A Classic! Use hard-boiled eggs, avocado mayo, mustard, and fresh dill to make an egg salad spread. Check out some great egg salad recipe ideas here.
Coconut Cream and Berries: For a sweet twist, spread unsweetened coconut cream on the bread and top with fresh berries, but be careful if you want to keep it low-carb!
Fresh Butter: There's nothing like the simple pleasure of butter that melts beautifully on warm bread. Use grass-fed butter for the best flavor and health benefits.
These combinations are delightful and cater to low-carb, Paleo, or Keto diets, ensuring a tasty and healthful experience with each slice of this grain free bread.
Grain Free Bread Nutritional Information (per loaf)
This loaf gives you about eight thick slices.
Total Protein: ~73.5 grams
Total Carbohydrates: ~39 grams
Total Fat: approximately 140 grams
Total Calories: ~2282
Grain Free Bread Recipe (No Yeast & No Gluten)
Course: Sides
Cuisine: American
Difficulty: Easy
This low-carb, grain free bread offers a delightful blend of flavors and textures. Its taste is notably nutty and earthy due to sunflower and sesame seeds, with a hint of richness from the dairy ingredients and a subtle savoriness. The texture is dense and moist, thanks to the high protein content and the inclusion of cottage cheese and cream. The crust bakes up crisp, providing a pleasant contrast to the slightly crumbly interior. In a nutshell, this bread is a hearty and flavorful alternative to traditional loaves, perfect for those on a health-conscious diet.
Ingredients
1 1/2 cups (200g) sunflower seeds

1/2 cup (50g) sesame seeds

2 medium-sized eggs

3/4 cup cottage cheese

4 tablespoons (approximately 50ml) full-fat cream

1/2 stick of butter, melted

A pinch of salt

1 teaspoon baking powder
Directions
Preheat your oven to 350°F (180°C).
Begin by grinding the sunflower seeds into flour. You can use a food processor, blender, or coffee grinder to do this. Place the ground sunflower seeds in a medium-sized bowl.
Next, grind the sesame seeds and add them to the bowl with the ground sunflower seeds. Mix the two seed flours together and set them aside.
In a separate large bowl, whisk the two medium-sized eggs until they form soft peaks.
Add the cottage cheese and full-fat cream to the eggs. Continue whisking until the mixture is well blended.
Gradually pour in the melted butter while mixing.
Now, combine the seed flour with the egg mixture. Add a pinch of salt, and stir until the ingredients are well combined.
Add the baking powder and give the batter a final stir to ensure it is evenly distributed.
Line a loaf pan with parchment paper and transfer the bread batter into the pan. Use a spatula or the back of a spoon to smooth out the top.
Place the loaf pan in the preheated oven and bake for 40 minutes, or until the bread is golden brown and a toothpick inserted into the center comes out clean.
Once the bread is done, remove it from the oven and let it cool in the pan for 5 minutes before slicing and serving.
Notes
Freshly Ground Seeds: Grinding the sunflower and sesame seeds right before using them ensures a fresher taste and better texture. If you've got a powerful blender or food processor, it's a breeze.
Room Temperature Ingredients: Make sure your eggs, cottage cheese, and cream are at room temperature. This will help them blend more smoothly and result in better-textured bread.
Parchment Paper is Your Friend: Lining the loaf pan with parchment paper will make your life much easier when it's time to take the bread out. It prevents sticking and helps in even baking.
Test for Doneness: Ovens can be a bit finicky. To ensure your bread is fully baked, insert a toothpick or a knife into the center. If it comes out clean or with just a few crumbs, your bread is good to go.
Experiment with Add-ins: Feel free to add your own twist. A handful of nuts, some herbs, or even a dash of your favorite spices can make this bread uniquely yours.
Size Matters: Choose the right loaf pan size. A smaller pan will give you a taller loaf, while a larger pan will result in a shorter, wider loaf. Experiment and find what works best for you. If you don't have a loaf pan, you can also use a disposable aluminum pan for this bread recipe.
How To Store This No-Grain Bread:
If, by some miracle, you have leftovers of this scrumptious bread, it's good to know how to keep them fresh for later indulgence. Storing it the right way makes sure it stays tasty and ready for your next craving. So, let's talk bread storage!
Cool Completely: After the bread comes out of the oven, let it cool completely on a wire rack. This will prevent it from becoming soggy from the steam it releases as it cools.
Wrap It Up: Once the bread is completely cool, wrap it tightly in cling film or aluminum foil, or place it in an airtight container. This will help keep air out and prevent it from drying out.
Refrigerate: Because this bread is high in protein and fats from the seeds and dairy, it's best to store it in the refrigerator. This will keep it fresh for about a week.
Freezing for Longer Storage: If you want to store the bread for a longer period, you can freeze it. Slice the bread first so that you can easily grab a slice or two when needed. Wrap it well or use a freezer-safe bag or container. It should keep well for up to three months in the freezer.
Reheating: When you're ready to enjoy your bread, if it's frozen, let it thaw at room temperature or defrost in the microwave. For a warm and toasty slice, you can also pop it in the toaster or oven for a few minutes.
Remember, since this bread doesn't contain preservatives like store-bought grain free bread brands, it won't last as long, so it's best to enjoy it within a week if refrigerated or within three months if frozen.
There You Have It
A versatile and nutritious grain free bread that's low-carb and gluten-free. With endless possibilities for customization and easy storage tips, this bread is set to become a kitchen staple. Perfect for any meal or snack, it's a tasty triumph in the world of healthy baking.
Enjoy every grain-free slice!