Honey and oats are the ultimate combinations. They taste like home. And bread made with these comfy ingredients is equally charming. 
Yes, honey oat bread has a reputation, as many people believe it's hard to make. Well, this is not entirely true. You can make honey oatmeal bread fast and easily with a bread machine, and the result is lovely.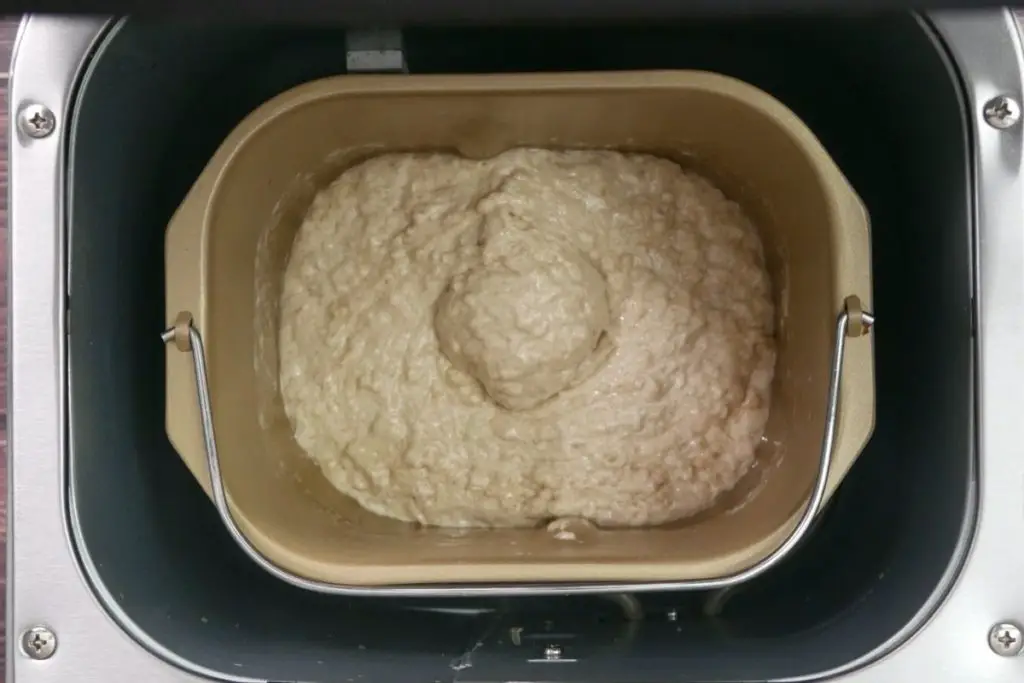 For a slightly sweet, chewy bread with lots of versatility, this one is for you. The best part? You probably already have all the ingredients needed in your pantry. 
Jump To Recipe
What Does Honey Oat Bread Taste Like?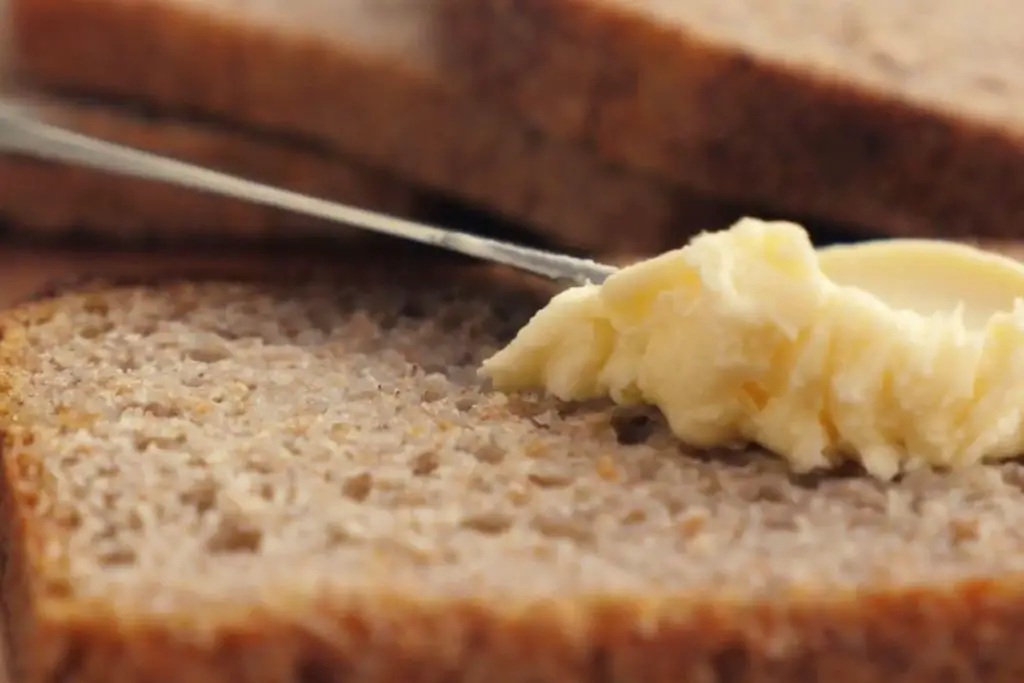 Oats are a unique gain. Yes, they're a breakfast staple, but they're more than that. The cereal grows in damp regions, where other grains, including wheat and rye, won't thrive, making oats quite special already. 
Rolled and crushed to become oatmeal or ground into fine flour, oats deserve more recognition. Besides, it's impressive how compatible the cereal is with honey!
Oat bread is soft, almost creamy, whit a slightly nutty taste, and has a lovely crumb — firmer than white bread but not nearly as gritty as a loaf of rye. For an avocado toast or a sandwich, honey oat might just be the perfect bread.
Read More: Are You Buying The Right Oats? Here are the best ones!
What Goes Into Honey Oat Bread?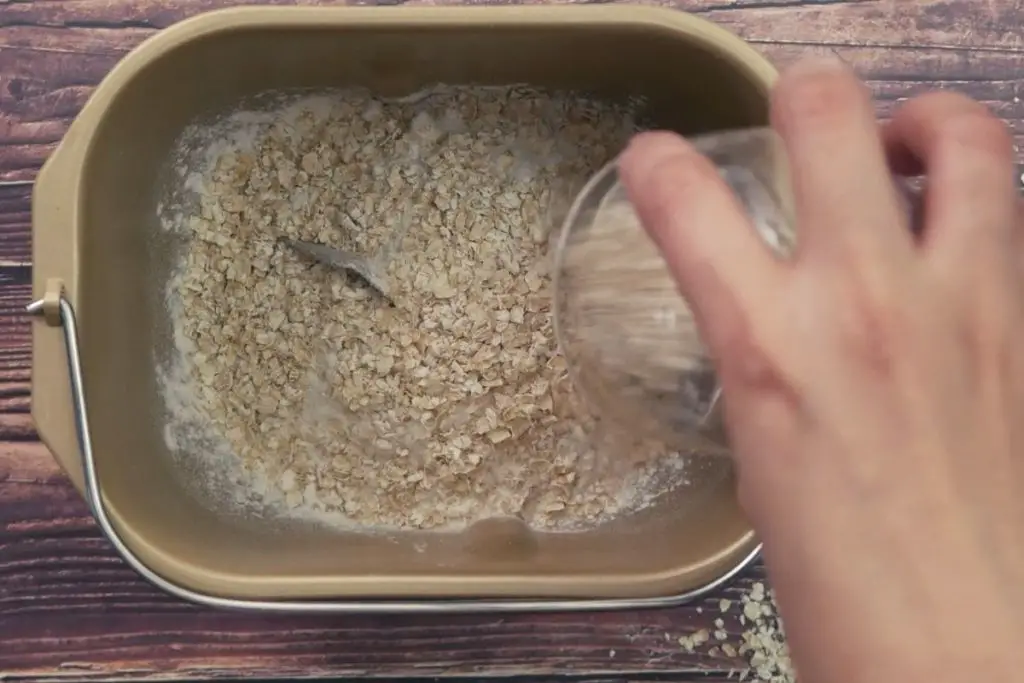 To make a simple but delicious honey oat bread in a bread machine, you only need seven ingredients, and you probably already have them in hand. 
It all starts with bread flour and oats — that's our base. Adding a pinch of salt and another one of bread machine yeast is necessary as well.
Then comes the honey and olive oil; the honey gives the loaf a vibrant sweetness without being overpowering, while the oil keeps things moist and silky. Add water, and you're good to go. That wasn't all that hard, was it? 
Texture Of The Honey Oat Bread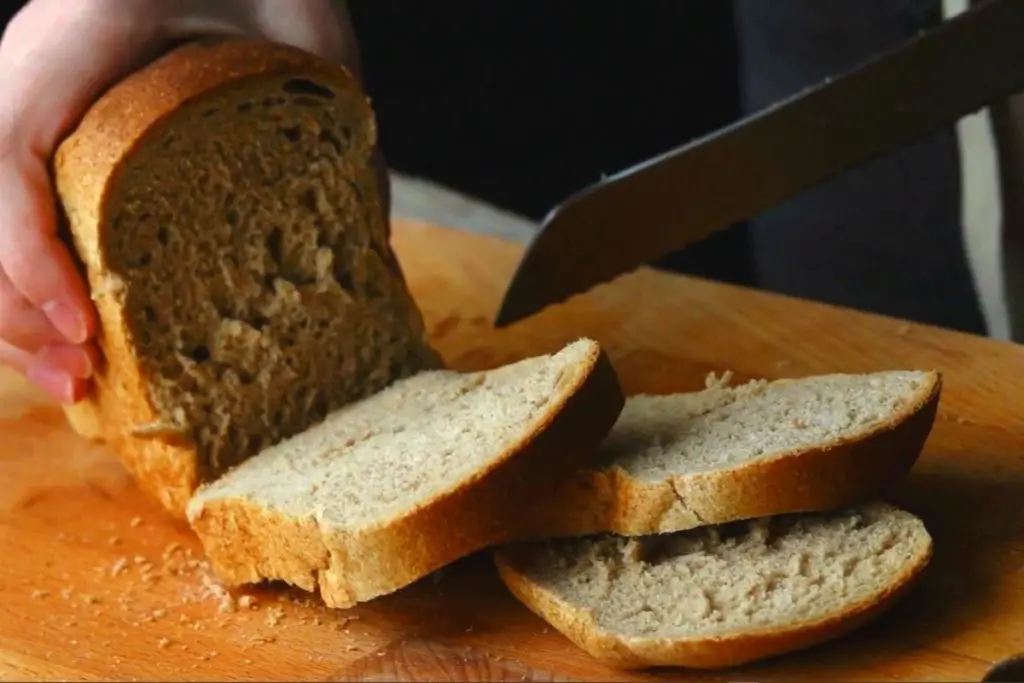 Think of white bread, but richer and moister, with a chewy but brittle crumb and a crispy golden crust. Oats give texture to the bread, but you can't really tell them apart.
The same goes for honey; it's there, and it adds the loveliest sweetness to the loaf, but this is no pastry — this is still very much table bread! Expect a sweet scent, especially in the aftertaste, and a rich crumb, remarkably silky thanks to the splash of olive oil. 
This oatmeal bread slices beautifully and keeps well, so it is perfect for sandwiches.
For yet another easy bread machine recipe, see our recipe for Rustic Rye Bread — it's milder and less gritty than 100% rye loaf.
Let's Bake Honey Oat Bread!
Try my honey oat bread recipe below and make yourself and your loved ones a fantastic loaf. You'll want to make this one often!
Simple Honey Oat Bread Machine Recipe
Course: Side
Cuisine: American
Difficulty: Medium
Calories per slice
112
kcal
Total time
3
hours 
5
minutes
Honey and oats make a delicious and nutritious loaf that is perfect for breakfast, snacks, or served with a hearty pea soup. This simple honey oat bread machine recipe is easy to follow and yields a fluffy, delicious loaf. If you are looking for an easy, no-fail bread recipe, this is it!
Ingredients
2 1/3 cups of bread flour

3/4 cups of quick oats (if you want a softer character, use oat four, and for a header texture, use rolled oats)

Pinch of salt

1 tsp of quick-rising or bread machine yeast

1-2 tbsp of honey (you can substitute the honey with molasses or maple syrup)

1 cup of lukewarm water

1/2 of olive oil
Directions
Mix all the ingredients as shown in the video below, place them in your bread maker, and let the bread machine do its thing. 
Depending on your bread maker, set it to a 'basic' setting (which can be used for almost any bread recipe) or medium crust baking cycle. 
Serve with butter or honey while still warm or with a perfectly poached egg; it is absolutely delicious. 
Cool the bread on a wire rack before storing it.
Notes
This oatmeal and honey loaf should be stored at room temperature for 2-3 to keep it soft and fresh. You can also freeze this bread for up to 3 months, though it is best if you plan to use it within three months.
You can use all-purpose flour if you don't have bread flour. Bread flour has more gluten than all-purpose flour, so the dough won't rise as much as it would with bread flour.
Can I Convert This Bread Machine Recipe To Oven
Yes, you can use this bread machine recipe to make homemade oven-baked loaf anytime. Use the machine for kneading the dough and then shaping it into a round-shaped loaf or into rolls. Sprinkling some oats on the top, if desired. Bake at 350°F (176°C) for about 40 minutes, or until the top of the loaf is golden brown.
Read Also: 9 Common Bread Machine Baking Problems And Solutions.
In Conclusion
This honey oat bread recipe is a great way to start your day. The loaf is nutritious and filling, high in fiber and other beneficial nutrients, including vitamin B1, magnesium, vitamin B1, zinc, and iron, and the honey provides a sweet and delicious flavor. I hope you will try this recipe for yourself and enjoy it as much as I do.