Sweet potato bread is something special. It has a deep, rich taste and a warm feeling; some taste much like banana bread. But don't be fooled; some of these recipes will give you bread that's closer to the real deal rather than a cake. I've sifted through a ton of recipes to find the standouts. So, whether you're in the mood for something cake-like or a true bread texture, I've got ten best sweet potato bread recipes lined up for you.
Check out these sweet potato bread recipes below!
01. Easy Sweet Potato Bread – Not Cake, But Fluffy Perfection!
Imagine transforming a humble sweet potato into the most fluffy and delightful loaf of bread your taste buds have ever encountered. That's precisely the recipe I'm excited to take you on in this video below.
This sweet potato bread recipe is wonderfully straightforward to prepare, yet it yields a loaf that's incredibly moist, tender, and subtly sweet – a true pleasure in every bite. However, let's not confuse it with cake! This is bread through and through, offering a perfect balance of savory and sweet, ideal for any time of the day.
02. Maple Sweet Potato Bread
The perfect breakfast for autumn, this maple sweet potato bread combines flavors and textures to create a hearty, healthy, and layered meal with minimal effort.
Including chia seeds, pecans, and oatmeal adds texture and crunch, while the caramelized sweetness of maple syrup delivers that perfect autumn flavor. With just an hour of preparation, you can have a delicious loaf that will provide quick and nutritious breakfasts for days to come.
The recipe is made of sugar, spice, and everything nice—head over to Archana's Kitchen to get it!
03. Bread Machine Sweet Potato Bread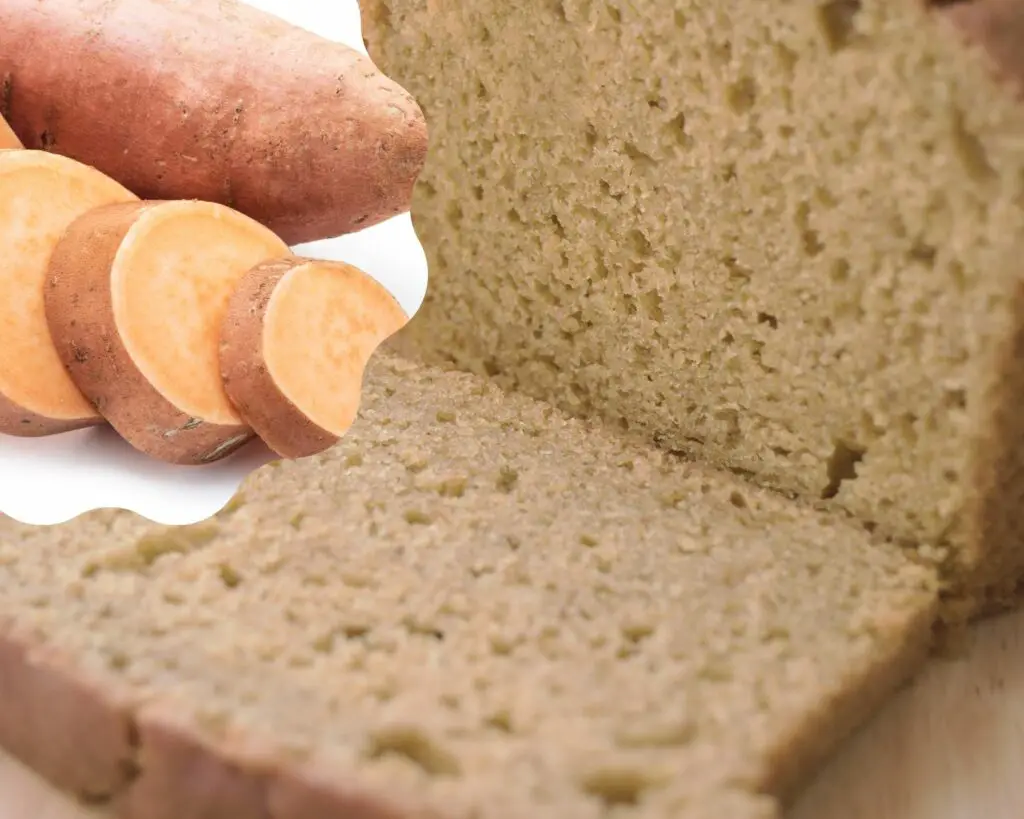 Imagine freshly baked sweet potato bread, warm and comforting, filling your kitchen with its enticing aroma—all with just five minutes of prep time and pressing a button on your bread machine.
By incorporating dry milk powder rather than fresh milk, this recipe takes sweet potato bread to the next level—it enhances flavor and sweetness while creating a softer texture that does not water down the dough. It seems tricky, but this recipe works well with any bread machine and most white bread settings.
Sounds like a delicious deal to you? Make sure to learn more about the recipe over at The Spruce Eats.
04. Sweet Potato Bread with Dates and Cranberries
A spiced and tender delight, this sweet potato bread recipe perfectly merges sweetness, spice, and tartness, creating a cake-like bread with a comforting experience with each bite.
Best part? This sweet potato loaf is a healthy and delicious treat with no added sugar, thanks to dates and sweet potatoes' natural and flavorful sweetness. I think I did add too many cranberries, but luckily, the blend of spices balanced out the flavors quite nicely, giving the bread a distinctive, well-rounded taste.
Highly customizable, you can mix and match ingredients or add your favorite dried fruits to the preparation whenever you want, making it an excellent choice for people who enjoy experimenting with flavor combinations while baking.
For a full overview of the recipe and a few extra baking tips, take a look at The Washington Post.
Check Out Also: Sweet Potato Avocado Brownies Recipe (Nutritious And Fudgy).
05. Sweet Potato Bread with Caramel and Pecans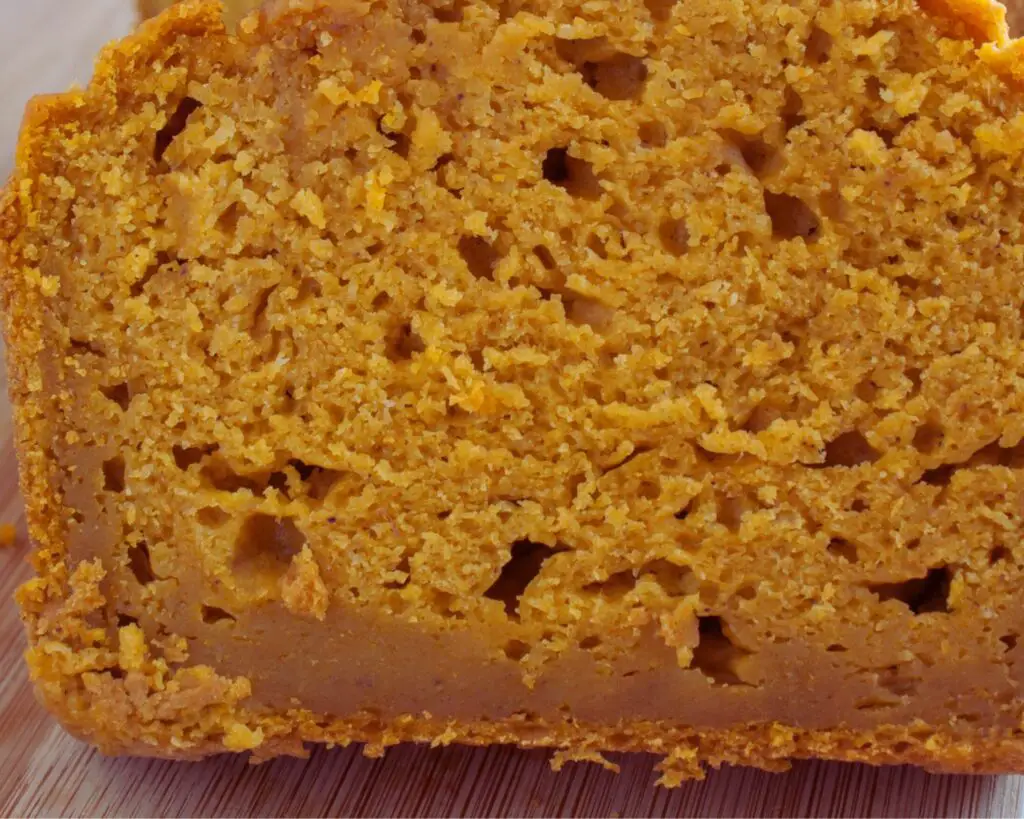 Elevate your autumn mornings to irresistible levels of decadence with this sweet potato bread, topped with a luscious salted caramel glaze and crunchy pecans.
The secret to this recipe lies in its flavor complexity—adding flaked sea salt creates a savory contrast to the sweetness, while seasoning the pecans with Aleppo pepper flakes adds a punch to each bite.
Sophisticated yet simple, this sweet potato bread is fast and easy to make but quick to impress, making it perfect for sharing with family, friends, or acquaintances.
If you're eager to make a lasting impression, don't forget to check out the step-by-step over at Epicurious.
06. Easy 3-Ingredient Sweet Potato Bread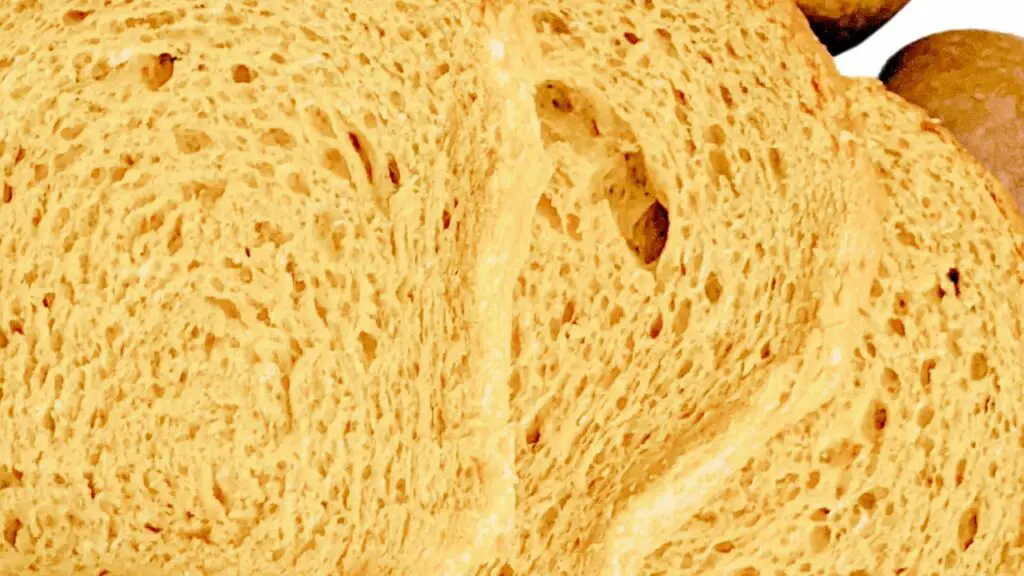 Can you imagine making a picture-perfect sweet potato bread with just three ingredients?
Sweet potato puree, self-rising flour, and milk are all you need to craft this quintessential autumn treat—no yeast, no oil, no sugar, no worries. It takes five minutes to mix and an hour to bake, making it ideal for lazy weekends or parents eager to introduce their children to the fun world of cooking.
The secret to making this recipe to perfection lies in the proportions, so dive into the complete recipe and instructions at Kirbie Cravings.
07. Sweet Potato Banana Bread With Chocolate Chips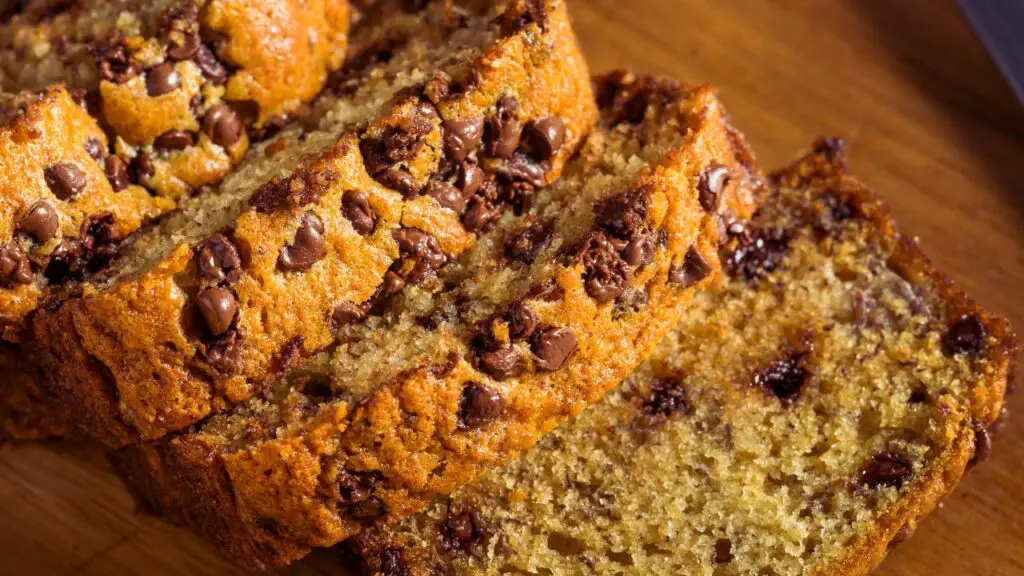 My kids absolutely loved this moist, tender one with a touch of all-natural sweetness and a sprinkle of chocolate chips, making this recipe the perfect combination of health and fun.
Combining sweet potato, banana, and maple syrup (or honey!) ensures this recipe is full of sweet goodness without an ounce of processed sugar. You can keep the chocolate chips for a bite of cocoa goodness, but you can omit it if you'd like.
This recipe is nutritious, very forgiving, and highly adjustable to suit your preferences, making it an excellent choice for those with dietary restrictions or sensitivities.
Don't believe me? Head to The Natural Nurturer to see a complete list of ingredients and suggested adaptions.
08. Restaurant-Level Sweet Potato Bread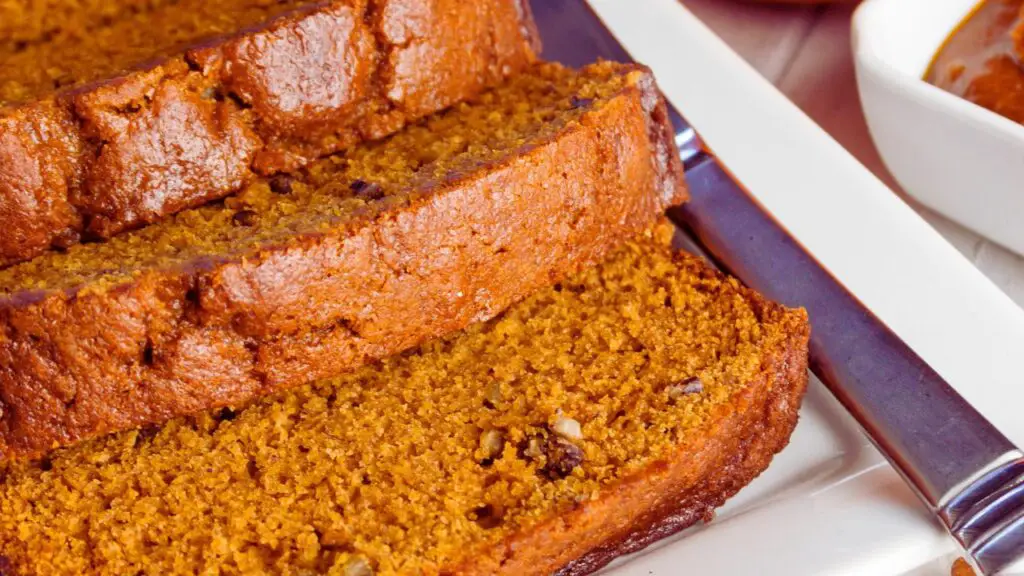 Anyone can make sweet potato bread with the elegant complexity of an upscale restaurant, as long as they have the drive to do it—and the right recipe.
The secret to this mouth-watering delight lies in its exceptional peanut toffee sauce, a toasty flavor profile that enhances the warm spices in sweet potato bread.
Chef Rathgeb recommends browning the bread slices on butter to elevate the warmth and add a touch of aesthetic appeal to each serving.
This recipe is perfect for beginner bakers seeking to expand their repertoire or anyone trying to elevate their classic sweet potato bread to the next level.
If this sounds like you, then visit the complete recipe on Eater.
09. Bread Machine Glazed Sweet Potato Bread Rolls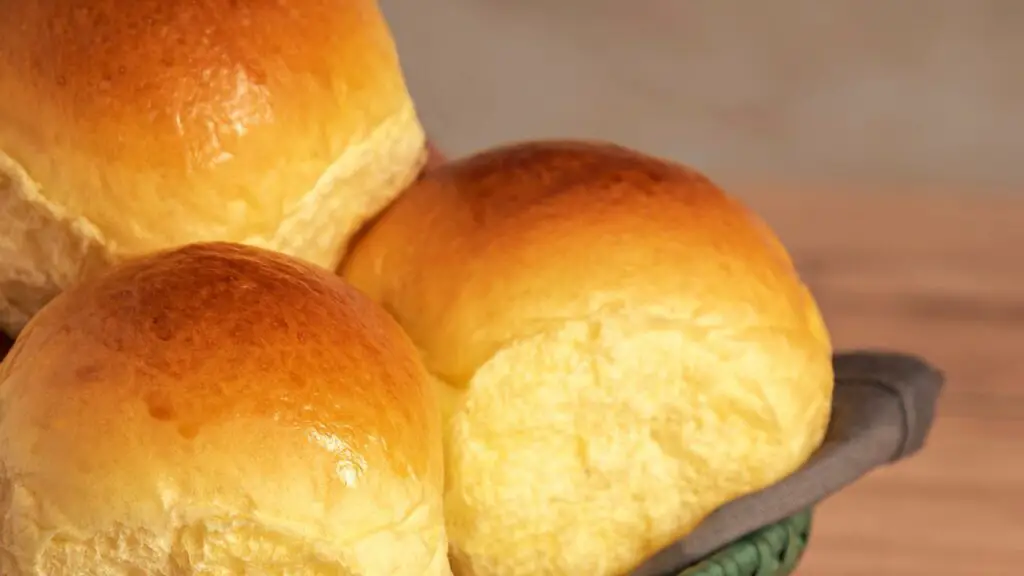 Sweet potato bread is a versatile bread that can be molded into various shapes, not just limited to loaves. For example, take these delectable bread rolls—buttery, tender, and easy to make.
Light and fluffy, the shape of these bread rolls makes them perfect for a quick snack to share with others, while the delectable honey butter glaze adds an extra layer of complexity to the flavor.
Best part? The kneading is all done by the bread machine! All you need to do is shape, glaze, and pop them in the oven, making them ideal for busy Thanksgiving dinners.
Eager to know more details? Head to Salad in a Jar for more tips, tricks, and fun tidbits.
10. Hearty Paleo Sweet Potato Bread
Moist, delightful, and bursting with flavor—this paleo-friendly sweet potato bread is a versatile and hearty treat that can easily earn a spot as the centerpiece of your breakfast routine. Honestly, I should've ranked it higher on the list!
Grain-free and dairy-free, the bread relies on almond, coconut, and tapioca flour to create structure and organic coconut oil to add moisture and tenderness. The recipe is nonetheless highly versatile, allowing for substitutions based on preferences and ingredient availability.
Ready within two hours and chockful of nutrients and vitamins, this paleo treat is the perfect autumn indulgence for health-conscious folks who crave a quick, satisfying, and healthy snack.
Paleo Running Momma has a step-by-step guide and advice on ingredient types and substitutions, so head over to get the complete picture!
There you have it.
These sweet potato bread recipes are a heartwarming and delightful exploration. From the simple joys of a 3-ingredient bread to the indulgent caramel-pecan combo, there's something for everyone.
Whether you're a baking newbie or a seasoned pro, these recipes cater to all, even those on special diets like Paleo. Check these recipes out, experiment, and, most of all, enjoy the baking journey.
Remember, it's not just about the end result, but the joy of creating something deliciously special. Give one (or all!) of these recipes a try and fill your home with the cozy aroma of sweet potato bread goodness.
Happy baking, friends!