Are you looking for a quick and easy way to upgrade your breakfast sandwiches? Well, look no further than the egg patty! This simple dish can be whipped up in minutes and is perfect for busy mornings. Plus, egg patties are very versatile. 
Here are 8 easy and delicious ways to make egg patties for breakfast sandwiches.
1. Make Egg Patties With Egg Ring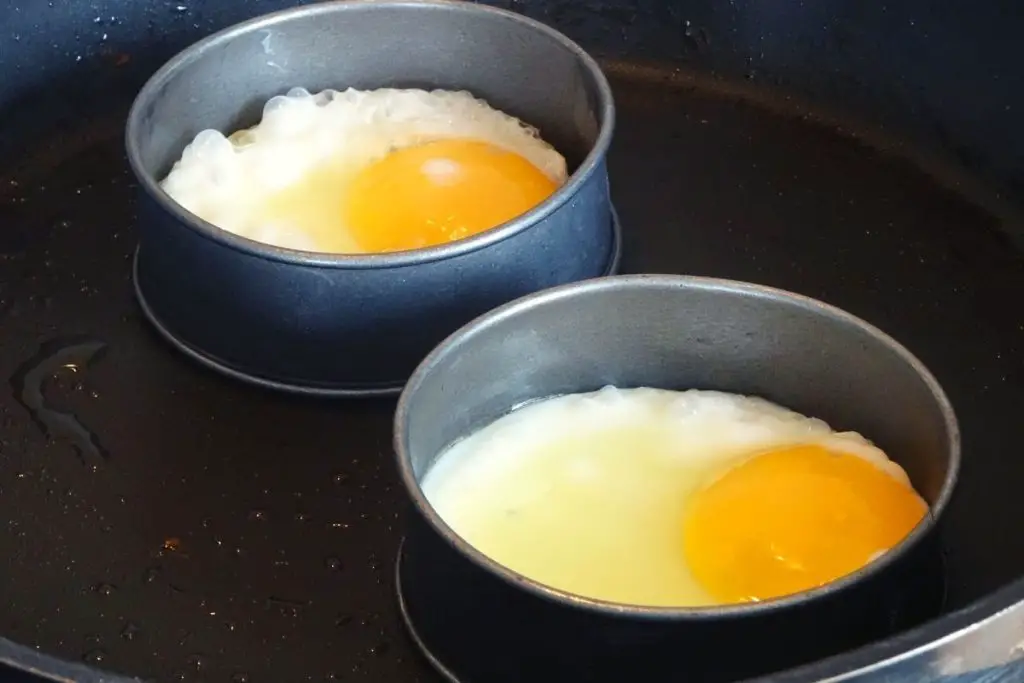 An egg ring is the best way to get picture-perfect McMuffin-style egg patties with the ideal size and thickness. 
Professional egg rings usually have a non-stick surface, most commonly stainless steel or silicone—which allows it to cook the egg in the ideal round shape perfect for your breakfast sandwiches and muffins. 
TAP ON IMAGE TO VIEW PRICE
However, remember that while this method may be the easiest of the bunch, it's only suitable if you're making a small batch of egg patties; otherwise, it can be pretty time-consuming. Unless you get multi-hole egg mold like Macdonald's use and cook on a large enough griddle to accommodate it.
Instructions:
Coat the inside of the egg ring with butter or a non-stick cooking spray. 
Place the egg ring inside your non-stick pan and coat the bottom surface with more cooking spray or oil.
Incorporate the egg inside the ring. You can crack it straight to the egg ring and keep the yolk intact, or do so inside a bowl, mix, and pour the scrambled liquid inside the ring.
Add a tiny bit of water to the pan outside the ring to create some steam.
Cover the pan with a lid and cook for a few minutes on low-medium heat. 
Serve it on your breakfast sandwich with other toppings like patty sausages, ham, bacon, cheese, tomato lettuce, and so on.
2. Folded Scrambled Egg Patty
In the video below, I will show you how to make a scrambled egg patty that's soft, moist, super delicious, and easy to make. This egg patty goes well with breakfast or brunch, served on a slice of whole-grain or rye bread or on the side of hash browns and bacon.
Ingredients:
3 large eggs
Pinch of salt and pepper
1 tablespoon of butter or clarified butter
Instructions:
Crack three large eggs into a mixing bowl and season with a pinch of salt and pepper. Use a fork to whisk the eggs until well combined.
Heat a non-stick frying pan over medium heat and melt a tablespoon of butter or clarified butter.
Once the butter is hot, pour a thin layer of the egg mixture into the pan. Use a spatula to spread the eggs out evenly.
Allow the eggs to cook for a few minutes until the surface is no longer runny. To retain the soft and moist texture of the egg patty, do not flip it.
Once the eggs are cooked, use a spatula to fold the egg patty four times into a square shape.
Remove the scrambled egg patty from the pan and serve it on a slice of whole-grain or rye bread or on a side of hash browns and thick-cut bacon.
Enjoy your soft, moist, and delicious scrambled egg patty!
3. Use Cookie-Cutters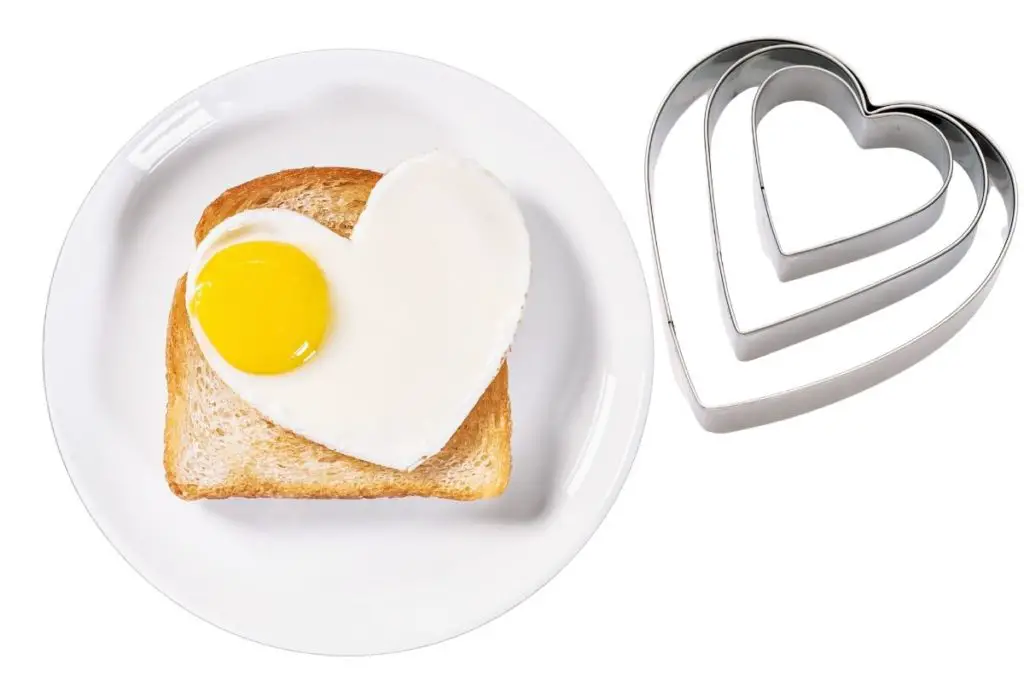 Suppose you do not have an egg ring available. In that case, a cookie cutter is a good egg ring mold substitute. Metal cookie cutters fulfill the role just fine, as long as you make sure it is a relatively round shape and grease the surface properly to prevent the egg mixture from sticking to the cookie cutter. 
However, the advantage of using cookie-cutters is that you can purposefully drop the norm and go for any shape you prefer—hearts, animals, flowers, and many more. 
Granted, they won't be a perfect fit for your breakfast sandwich, but it's a fun and easy-going way to add a bit of charm to your food. Better yet, kids are bound to love it! 
Remember that cookie-cutters are not designed with egg patties in mind, so odds are they won't be a perfect fit for the bottom of your pan. To prevent any unwanted leakage, press the cutter as the egg cooks. 
Also, don't use plastic ones as they will melt.
4. Make Egg Patties In The Oven (With a Muffin Top Tray)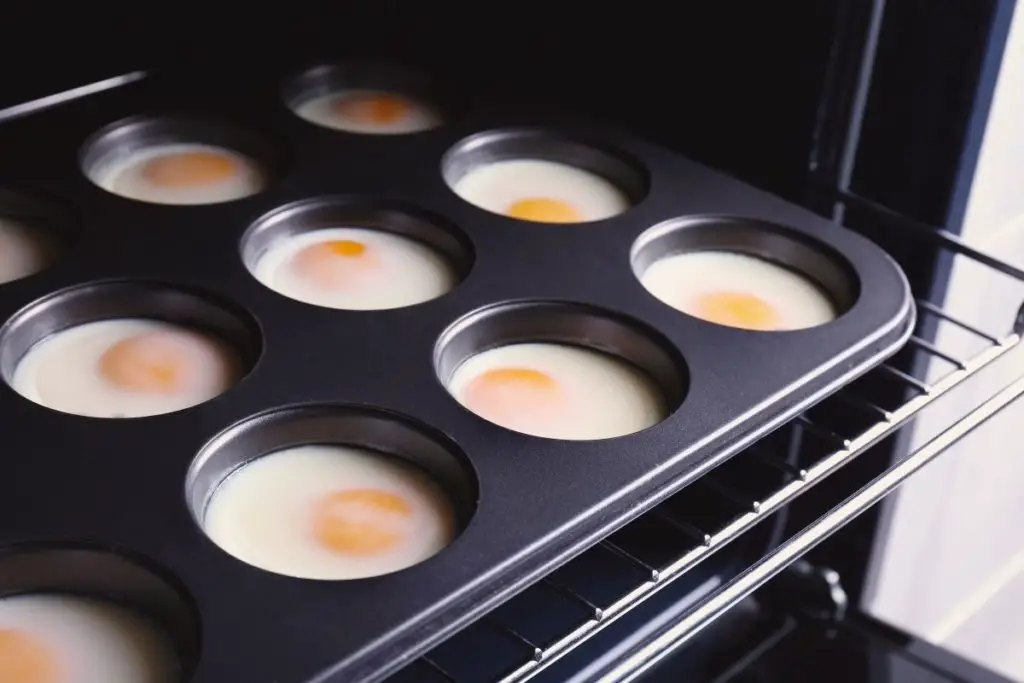 Egg rings and cookie cutters are excellent methods to get perfectly shaped egg patties for breakfast sandwiches. Still, they have a downside—it is best for small batches.
If you want to cook many patties in one go—for a large family or gathering—your best bet is to go the oven route. Baking your egg patties in the oven is an easy method that grants you excellent results with minimal effort.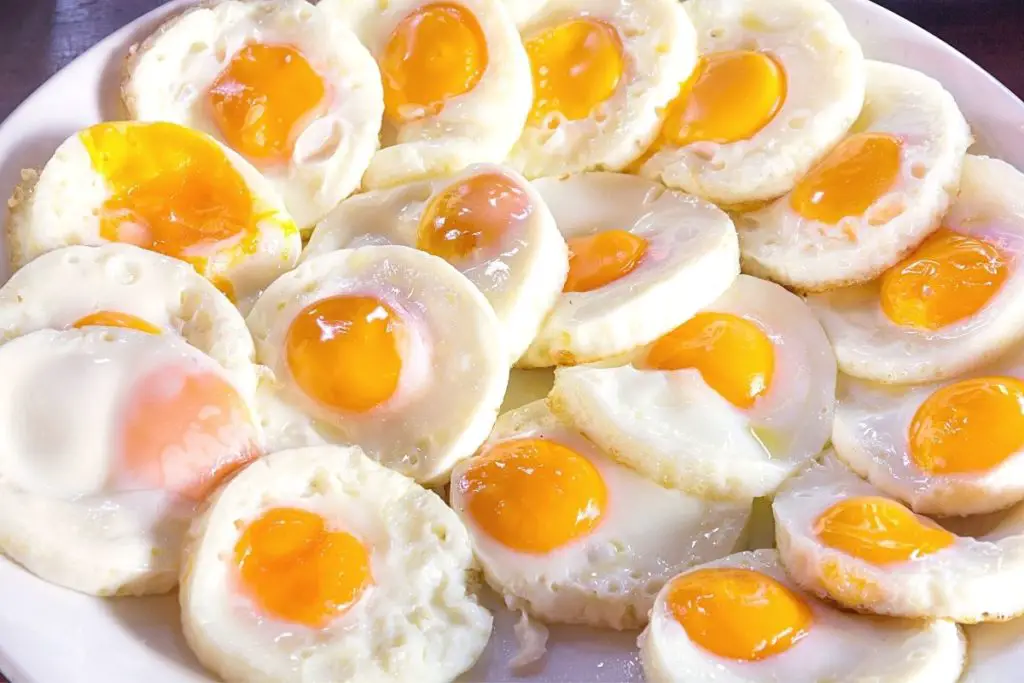 The cheat code to perfect egg patties each turn? A muffin top tray, like the one below. Yes, it is just for the muffin tops, without the bottoms. You get that perfect size round shape with minimal effort—and by the dozen too.
TAP ON IMAGE TO VIEW PRICE
Instructions: 
Preheat the oven to 350°F (180°C).
Coat the muffin top tray with non-stick spray. 
Beat your eggs in a bowl, and pour the mixture into each hole. Alternatively, crack the eggs on each hole and swirl them with a fork, or not.
Season to taste. 
Cook for around 15 minutes, keeping an eye on the patties until they set.
5. Microwave Egg Patty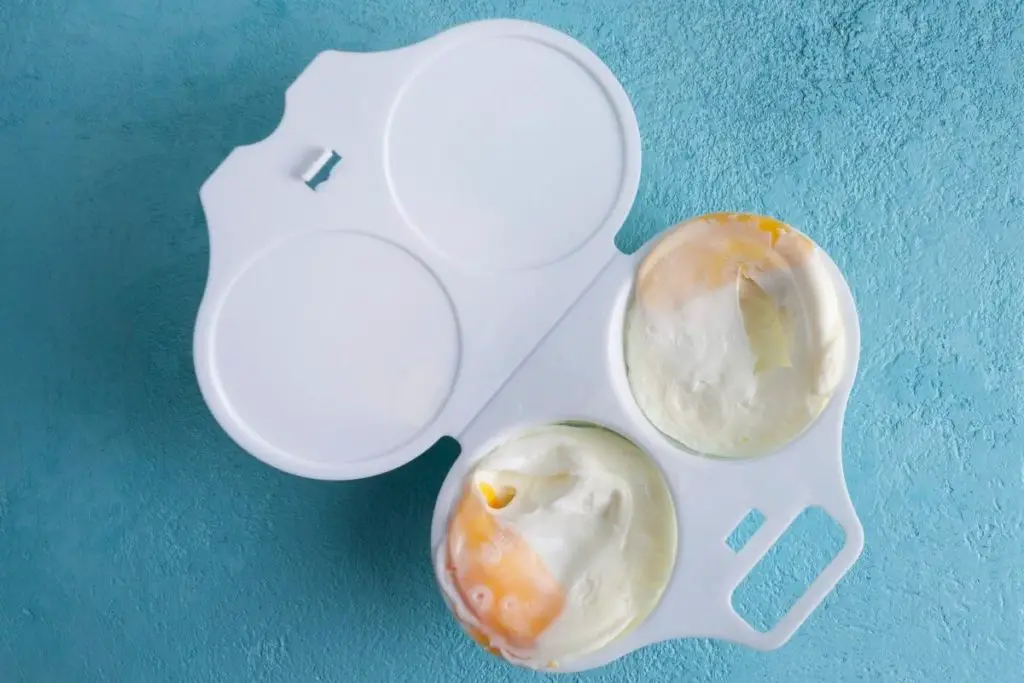 Amidst all these elaborate cooking methods, I haven't forgotten about the cooks who want something quick, easy, and fast, that won't take much time on a busy morning.
The solution? Microwave egg patties. Granted, you will need a microwave egg cooker like the one below to perfect it, but it's a worthy investment if egg patties are a must in your breakfast routine. 
TAP ON IMAGE TO VIEW PRICE
Instructions: 
Crack the egg into the cooker. You may scramble the eggs in a separate bowl beforehand.
Splash little water on top of the egg, then close the lid. The water vapor will help cook the egg faster. 
Microwave in intervals of 10 to 15 seconds, checking for consistency. 
6. Poached Egg Patties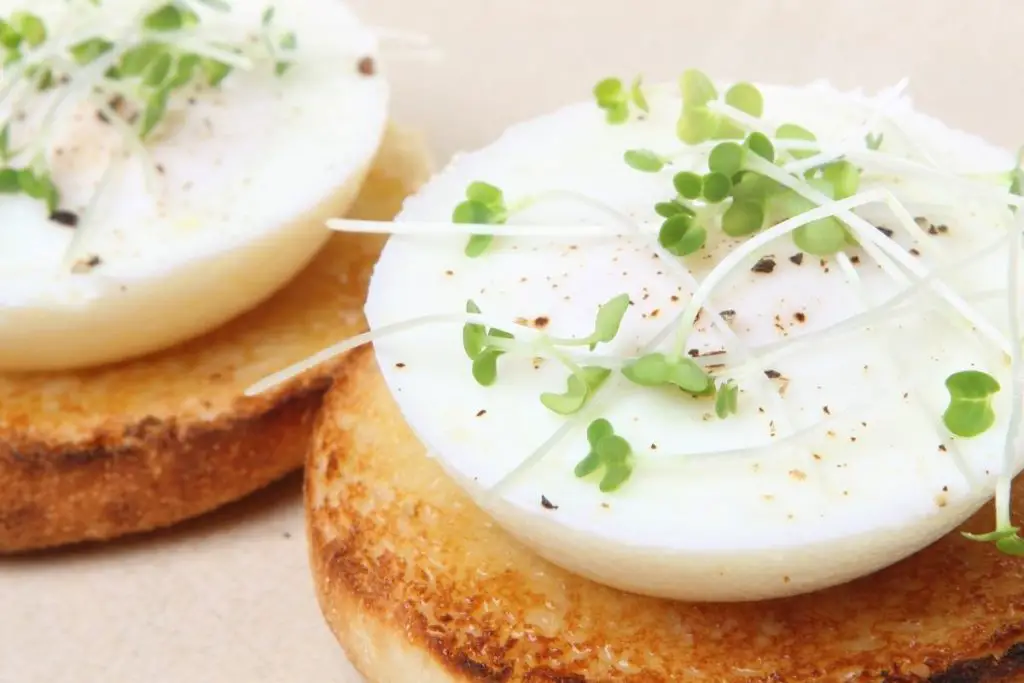 This 6 cup poacher pan below is a must-have if the egg patties are a popular item on your breakfast menu. Not only will this nifty kitchen appliance make your patty production such a breeze, but it also has a few other benefits.
TAP ON IMAGE TO VIEW PRICE
Firstly, the egg poacher is great if you like the yolk bit runny, so the patty will be very similar to a water-poached egg.
And secondly, it does not fry the egg, and there is really no frying oil needed to cook them as the cups are non-stick. So, it is a pretty healthy way to make them. However, I do like to add a bit of butter to the cups for an extra flavor.
Instructions: 
Add two cups of water to the pan.
Bring the water to a simmer.
Place the cup rack with the cups on the pan.
Add a small dollop of butter to the cups (optional).
Carefully crack one egg into each cup if you want runny yolk. If not, you can use a scrambled egg mixture instead.
Add some salt and pepper to taste.
Place the lid on and cook for 5-10 minutes, depending on how you like the yolk.
Once done, remove the cups one by one and the eggs should slide straight out of the cup. If not, give it a little help with a rubber spatula.
Read Also: 9 Easy Ways How To Make Scrambled Eggs Fluffy!
7. Vegan Egg Patties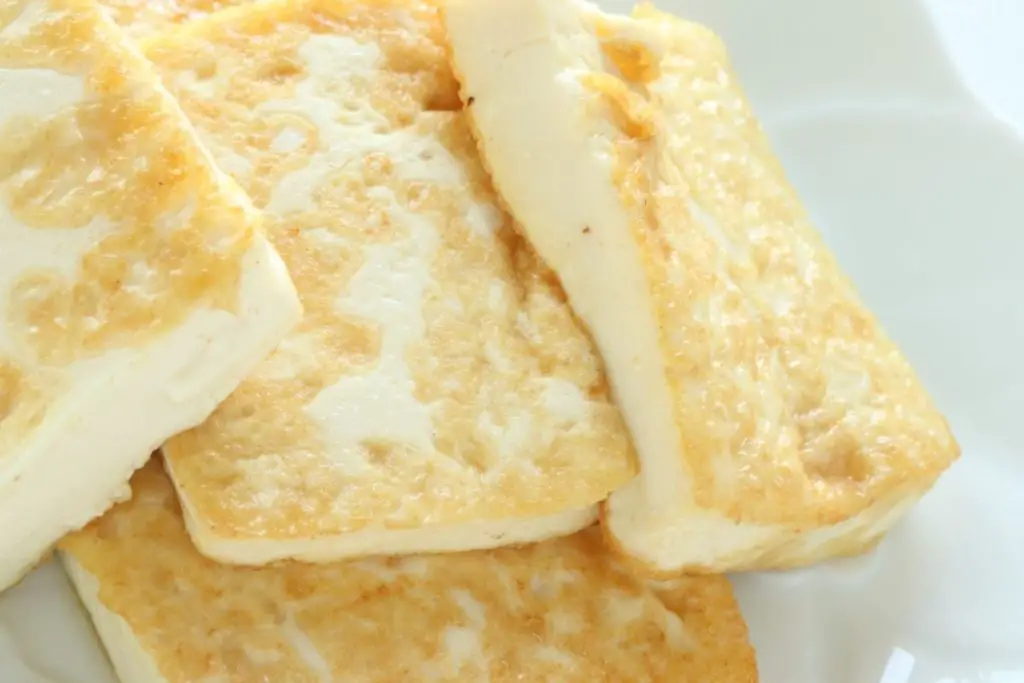 Surprise—egg patties don't really need eggs! 
Tailor-made for vegans, this tofu patties recipe gives a delicious eggy-like taste that, while not exactly like the real thing, it's plenty flavorful in its own right. 
These fried vegan patties go well with wholegrain or toasted rye bread sandwiches and are a delicious and nutritious stand-in for eggs.
Ingredients: 
Block of firm tofu. 
Chickpea flour. 
Onion powder.
Garlic powder.
Black salt.
Oil or vegan butter. 
Instructions: 
Drain the excess liquid from the tofu by wrapping it in a clean towel and gently pressing it. 
Cut the tofu into the shape to match your sandwich.
Mix together the dry ingredients in a separate bowl and dip the tofu pieces to coat them evenly. 
Heat the oil or vegan butter in a skillet over medium heat.
Fry the tofu patties until golden brown on each side. 
Serve it on your breakfast sandwich with some lettuce, tomato, or mashed avocado.
Sarah's Vegan Kitchen has complete instructions and other fun details; take a look!
Read Also: 4 Easy Eggless Egg Salad Sandwich Recipes.
8. Shallow Fried Egg Patties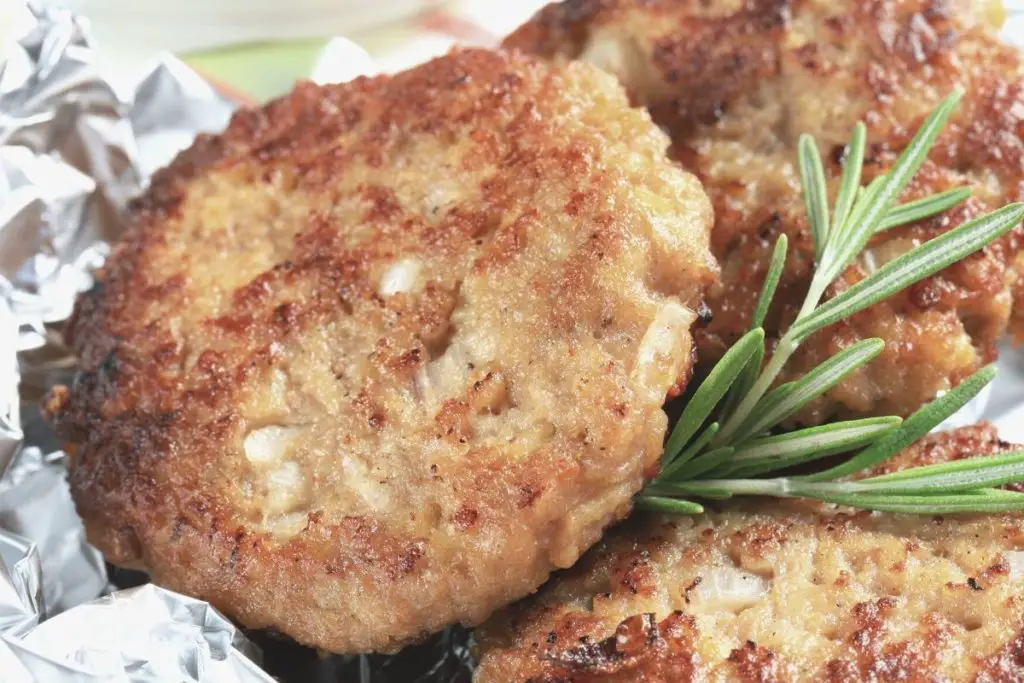 Fulfilling and delicious, these shallow-fried curry egg patties are a flavorful and spice-rich take worth trying.
If you don't want to be late for work, leave these for Sunday morning as these will take longer to prepare, but the final result is mouth-watering and unique.
These are perfect for adding to your breakfast sandwich as well as on their own.
Ingredients:
Hard-boiled eggs, chopped.
All-purpose flour.
Butter.
Curry powder.
Semi-skimmed milk.
Egg, beaten. 
Tomato puree. 
Worcestershire sauce. 
Lemon juice. 
Seasoned all-purpose flour.
Dried breadcrumbs.
Instructions: 
Using a saucepan, over medium heat, melt the butter and then add flour, curry powder, and salt. Mix together and cook for two minutes while constantly mixing. 
Pour in the milk, cooking until it forms a thick sauce. Continue stirring for 5 minutes. 
Remove the pan from heat and add the beaten egg, tomato puree, Worcestershire sauce, and lemon juice. Blend together.
Add the chopped-up hard-boiled eggs and stir.
Set the mixture aside in a bowl, cover it, and let it chill in the fridge for about 30 minutes until it grows firm. 
Once ready to cook, shape the mixture into the patty cakes. Proceed to dip them into the seasoned beaten egg and breadcrumbs.
Shallow fry them until golden brown.
Serve on the sandwich or on its own.
These delicious egg patties are from Delia Online; check for the complete list of ingredients and instructions!
Read Also: Are you using the right eggs? These are the healthiest eggs you should be buying instead!